Style Notes: The Budding Photographer
After a week of being cooped up indoors with a hefty bout of tonsillitis, Mr Fox is finally feeling a little better! So we headed out to the back yard to stretch our legs – and to test out his new camera, which arrived in the post today. Of course, mummy couldn't resist having a little photo shoot with *her* camera, especially with the first buds in bloom matching his sunshine yellow coat. I hope you enjoy the pics!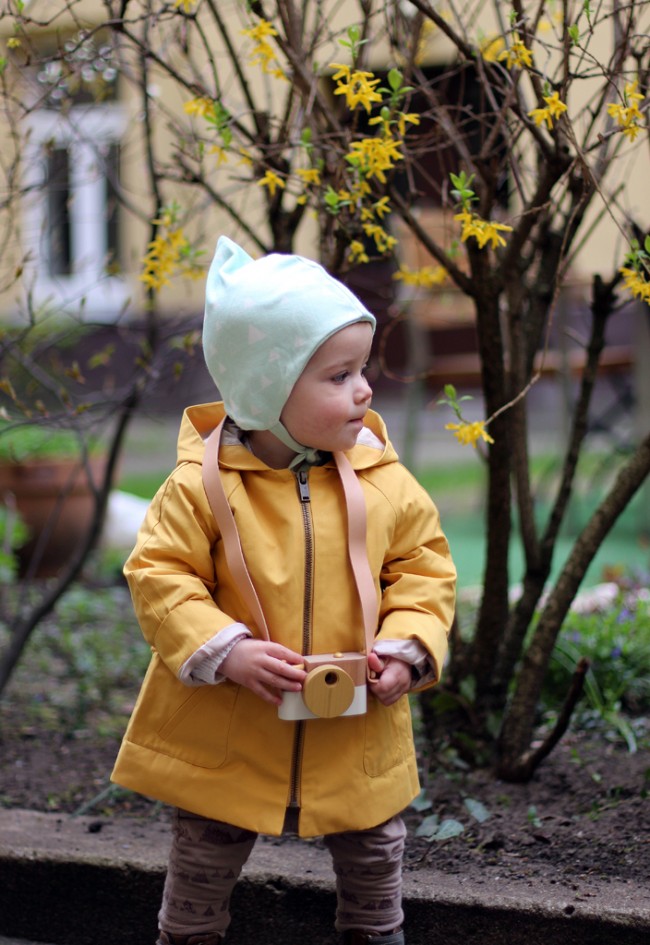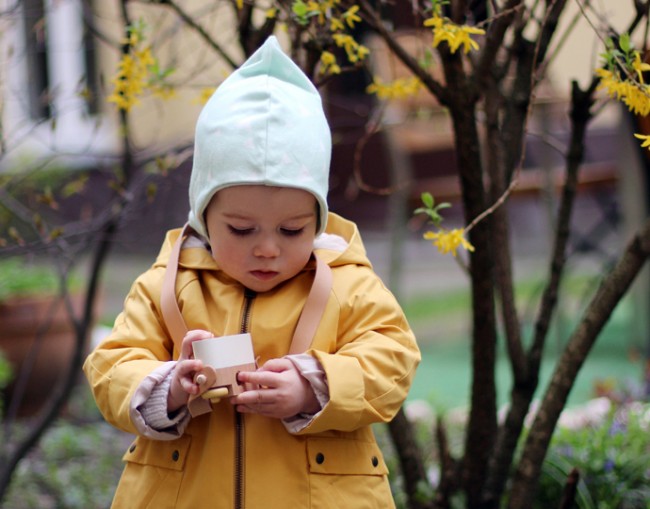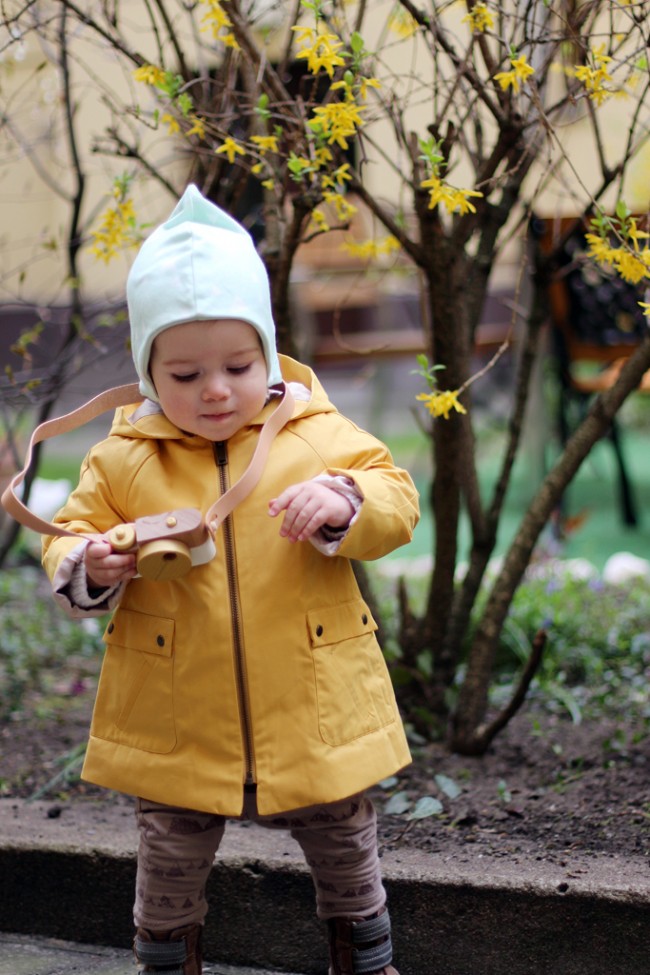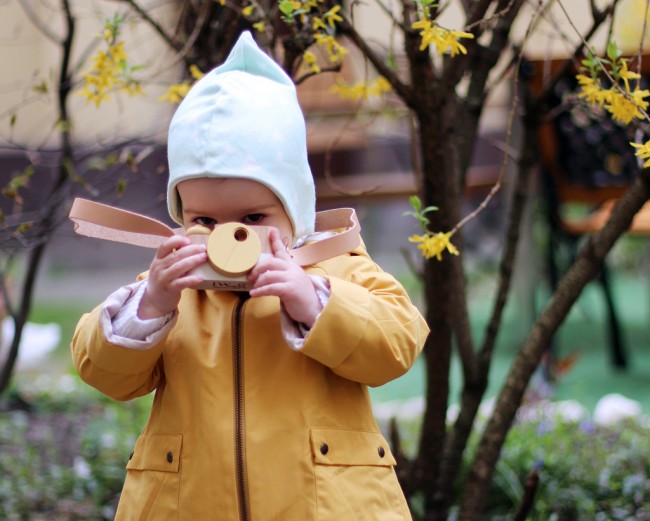 Mr Fox wore: yellow hooded coat & brown leggings with mountain pattern – Zara Baby | mint pixie hat with triangle pattern – Monkind Berlin | wooden toy camera in 'gold' – The Twig Co.