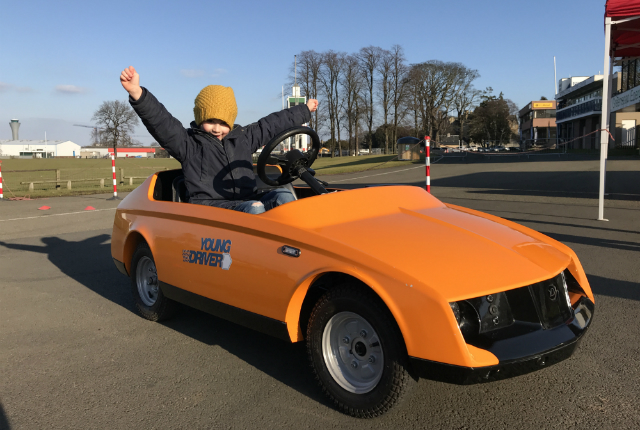 Review: Young Driver Firefly Lesson [AD]
If, like me, you have a little motorhead at home, then you are going to love our latest review. Oskar was invited to have a kids driving lesson with Young Driver™, who offer lessons for ages 5 to 17.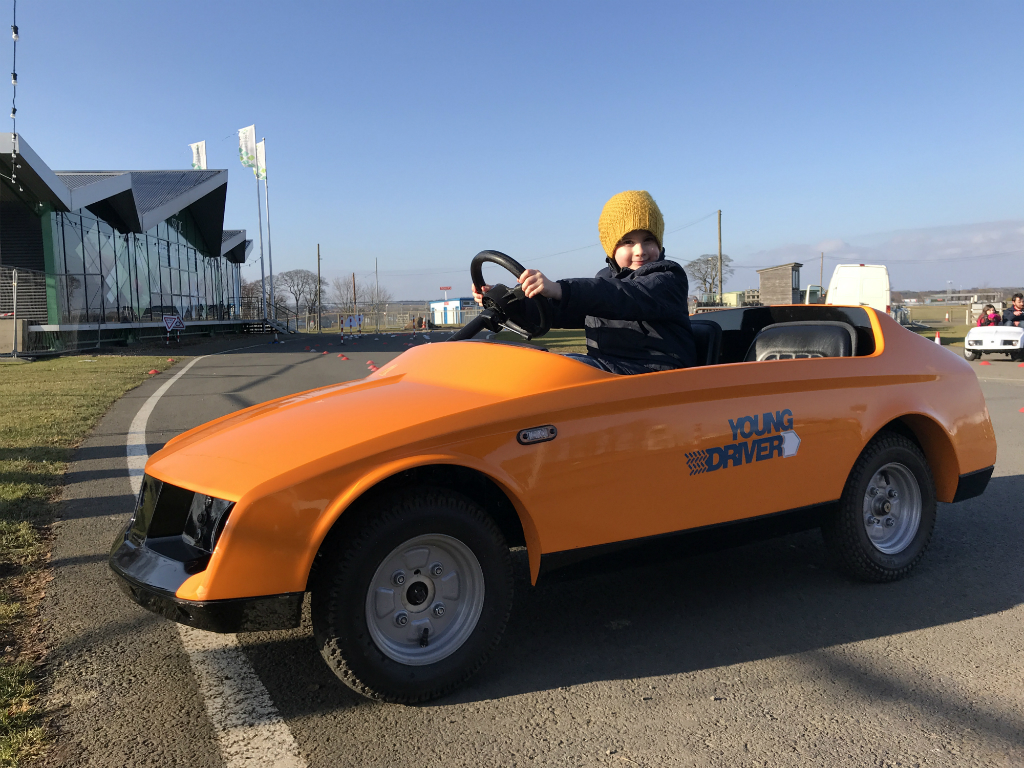 There are two different levels – if you are 10 or over (and a minimum 4 ft 8 tall), you can learn to drive in a Vauxhall Corsa, with either 30 or 60 minute lessons at over 50 different venues across the UK. And if you've clocked up an hour of tuition, you can even get behind the wheel of a 6.75 litre Bentley for a half hour lesson at around a dozen selected venues.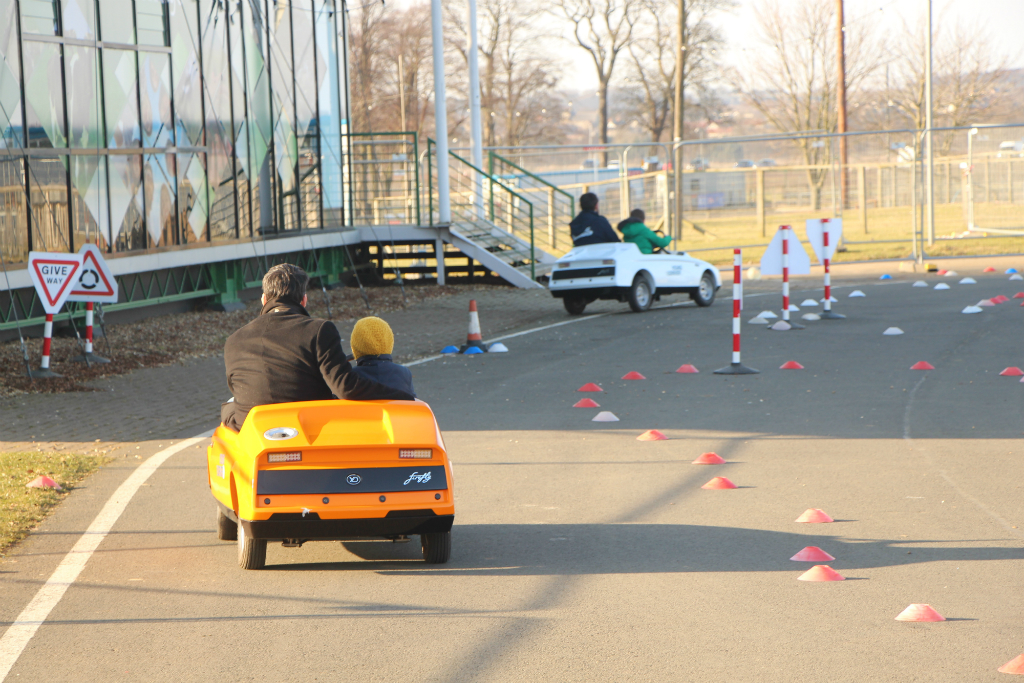 For the younger age group, Young Driver™ has recently added a new offer. They have created a range of special two-seater cars – the Firefly – for 5 to 10 year olds to drive at around 20 different venues across the UK. The cars feature independent suspension, disc brakes, twin electric motors and rack and pinion steering – making them drive and handle just like real cars on the road! Since Oskar is only 7, it was one of these cars that he had his driving lesson in.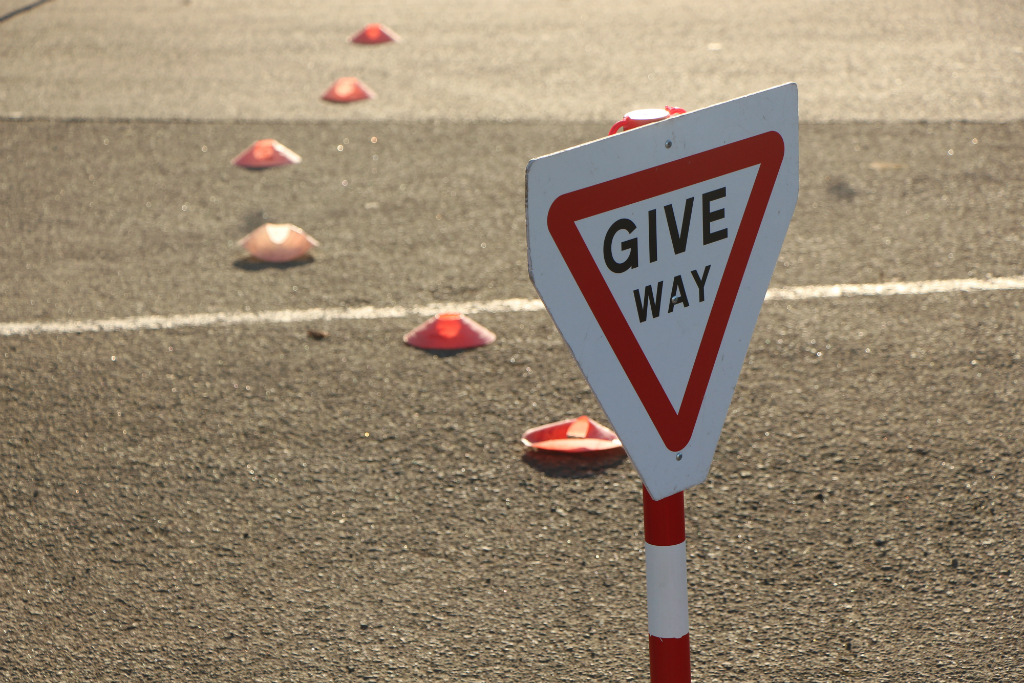 The lesson was at the Royal Highland Centre, near Edinburgh Airport. There was a mini driving zone set up to mirror a realistic road system, with street signs and everything, and there were two Firefly cars on the road at one time. The lesson was 20 minutes long, and consisted of about 5 minutes briefing, then another 5-10 minutes going around with the driving instructor, and the final minutes of the lesson the parents could swap places with the instructor and go round with their child. Daddy did the honours for Oskar.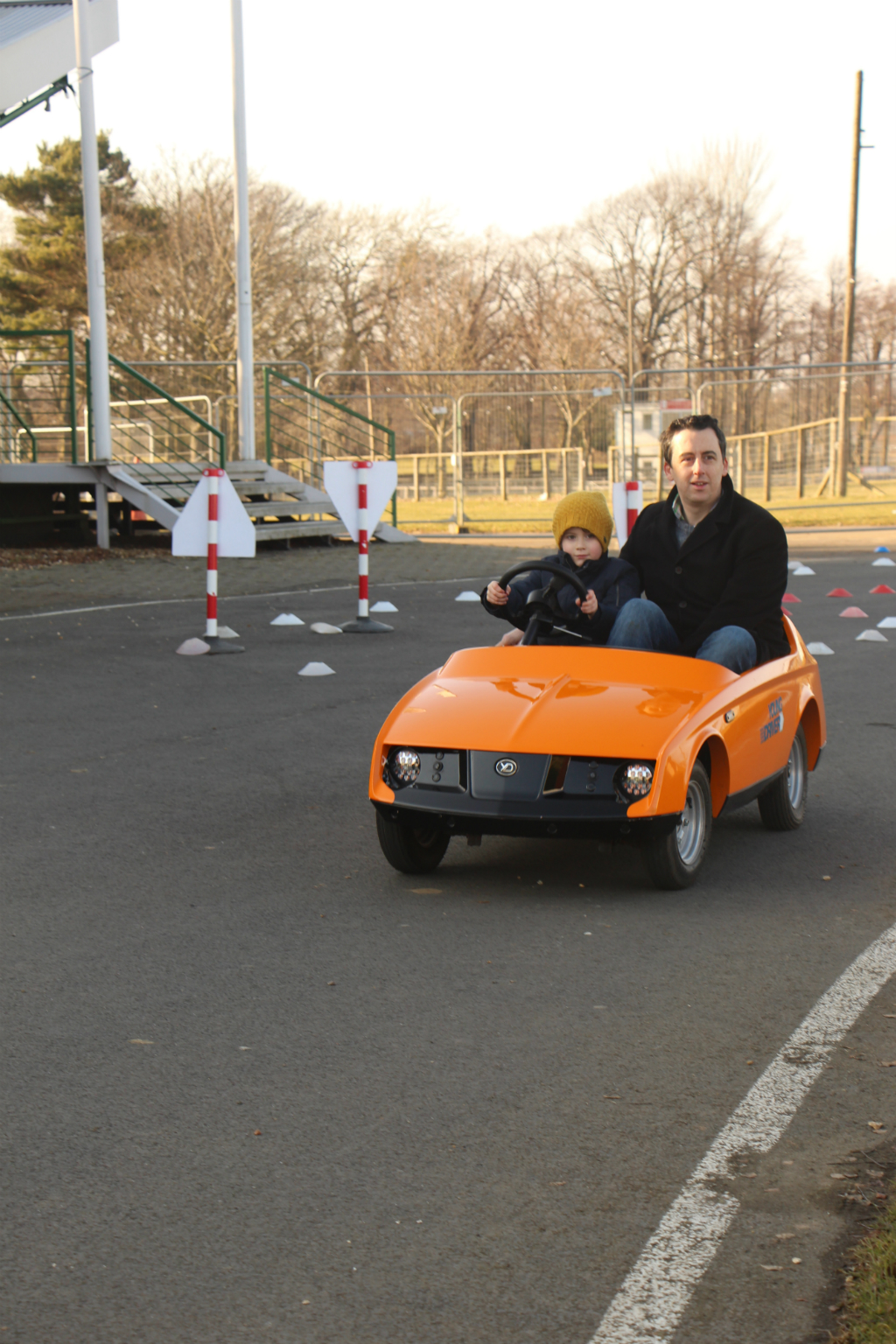 The cars have a top speed of 10 mph, with a safety system that uses special sensors to detect obstacles and bring the car to a halt, avoiding collision. There is also a remote control cut off switch in case of emergency, so no need for parents to be nervous.
Oskar was in absolute car Heaven. He really enjoyed his lesson, and is already counting down the days to his 10th birthday, when he can have a go in one of the 'proper' cars. It's such a brilliant opportunity for young car enthusiasts, and a great way to introduce kids to road safety from a young age. And if you are looking for an alternative to yet more toys, a Young Driver™ lesson would make a great birthday gift.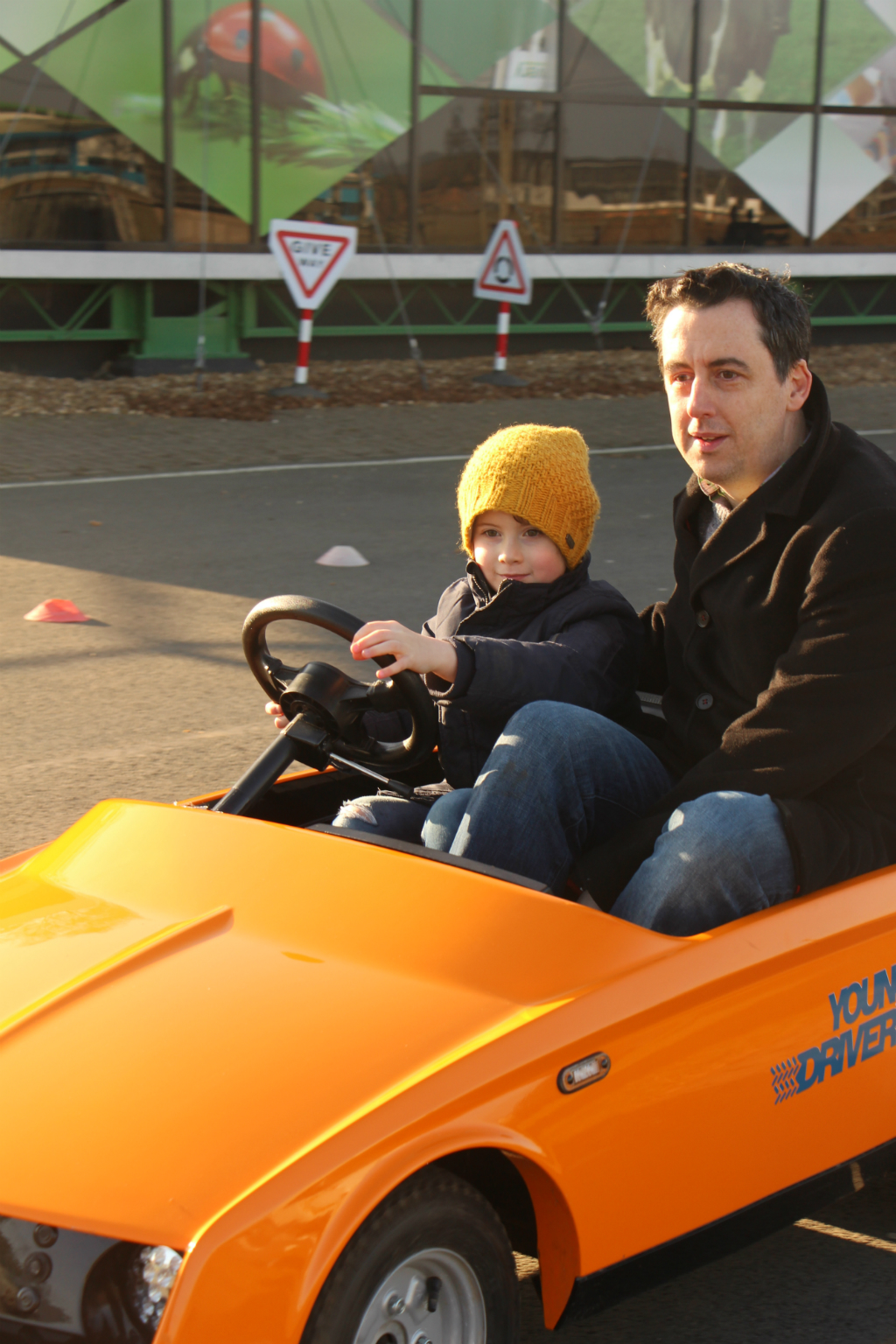 Thank you very much to Young Driver™ for giving Oskar the opportunity to test out the Firefly. Full details on all the venues, prices, and how to book can be found on the Young Driver™ website.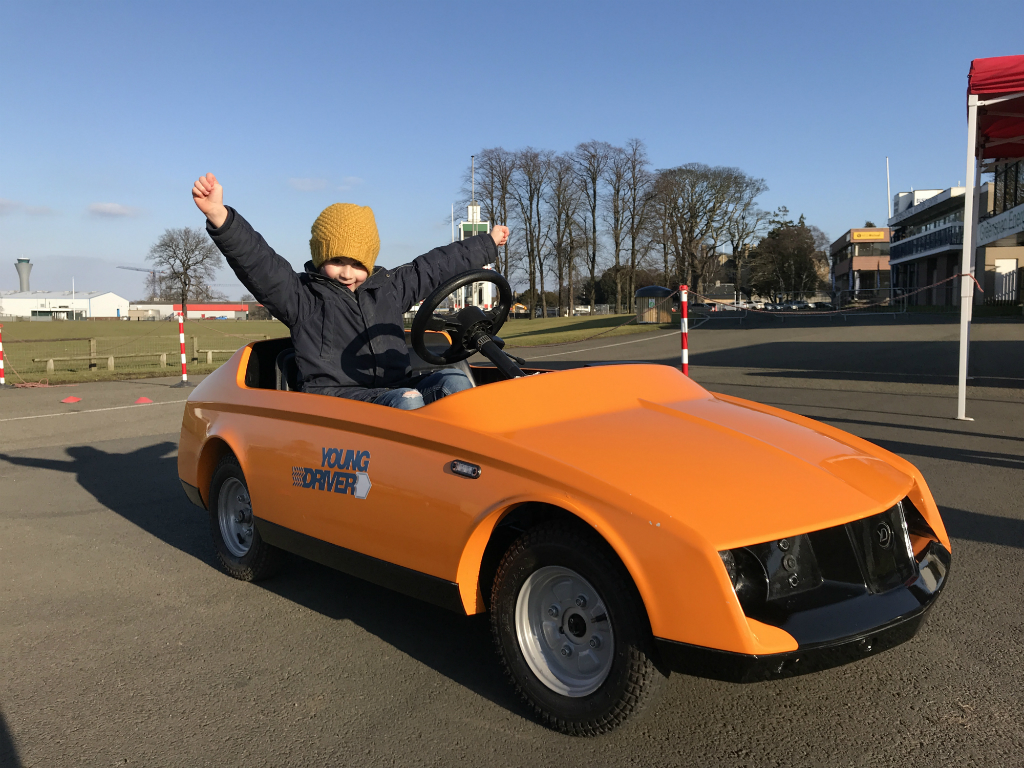 Disclosure: We were gifted a free 20 minute driving lesson in a Young Driver™ Firefly car, in exchange for an honest review. However, all images, words and opinions are our own.