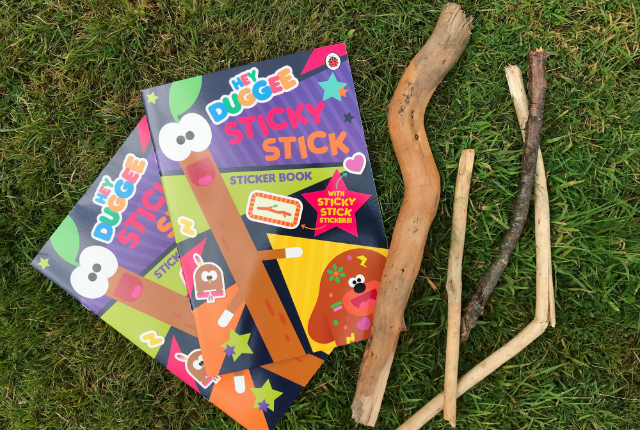 Review: Sticky Stick Sticker Book [AD]
Are you kids fans of Hey Duggee? If they are, you've probably already got the Stick Song stuck in your head. If they're not, you will after hearing it. Either way, you're welcome!
My boys love Hey Duggee. They love the Stick Song. They love sticks (what kid doesn't?) My youngest is known as 'Stick Man' at his nursery, for his propensity to show up with massive big sticks for show-and-tell. We have an ever growing pile of sticks next to our front door, each one more precious than the next and none of them, under absolutely no circumstances, to be thrown away. So were the boys thrilled when we were invited to review the 'Hey Duggee Sticky Stick Sticker Book' from Ladybird Books? You bet they were! We were kindly sent two free copies for review, so that the boys could have one each.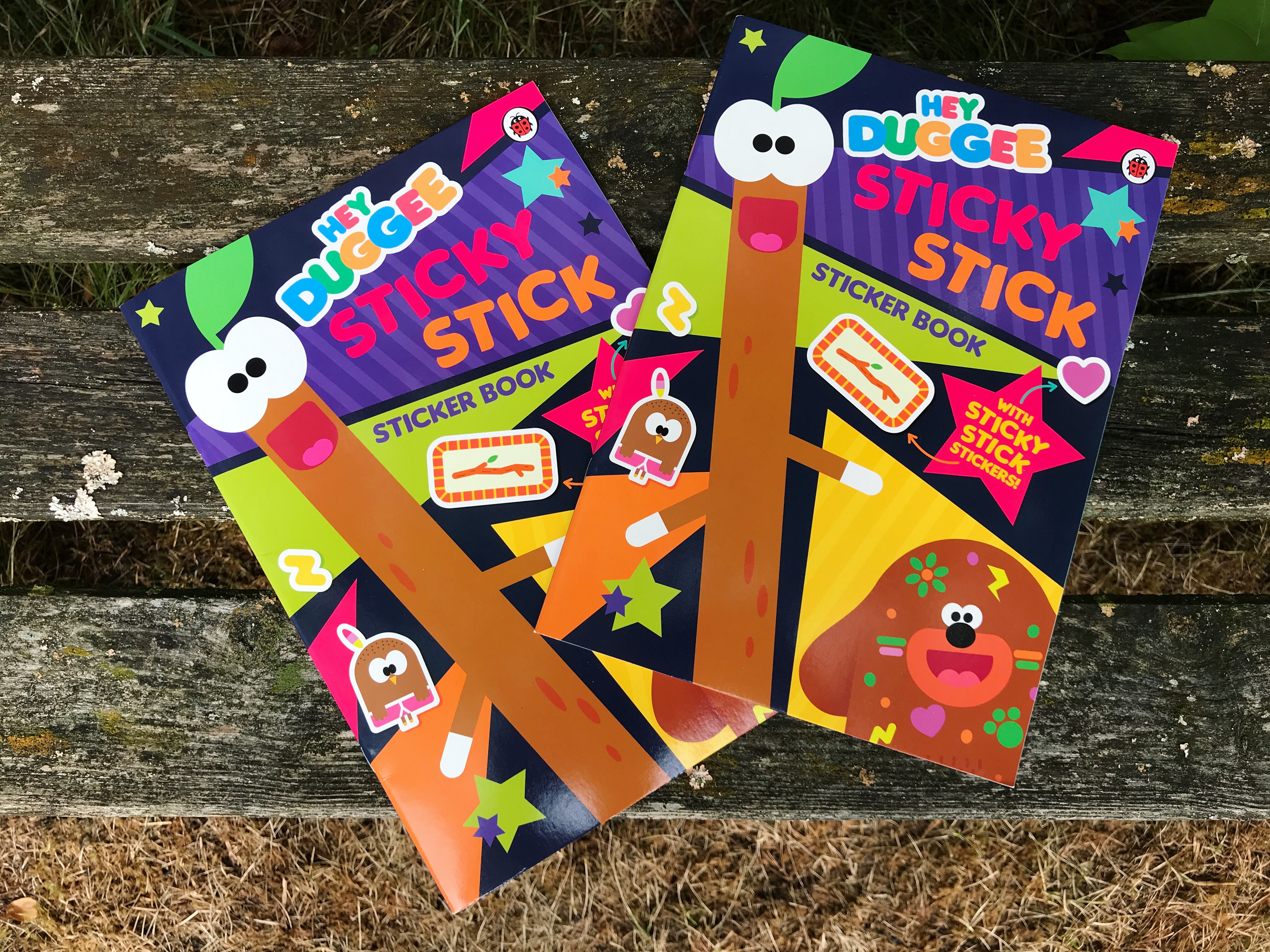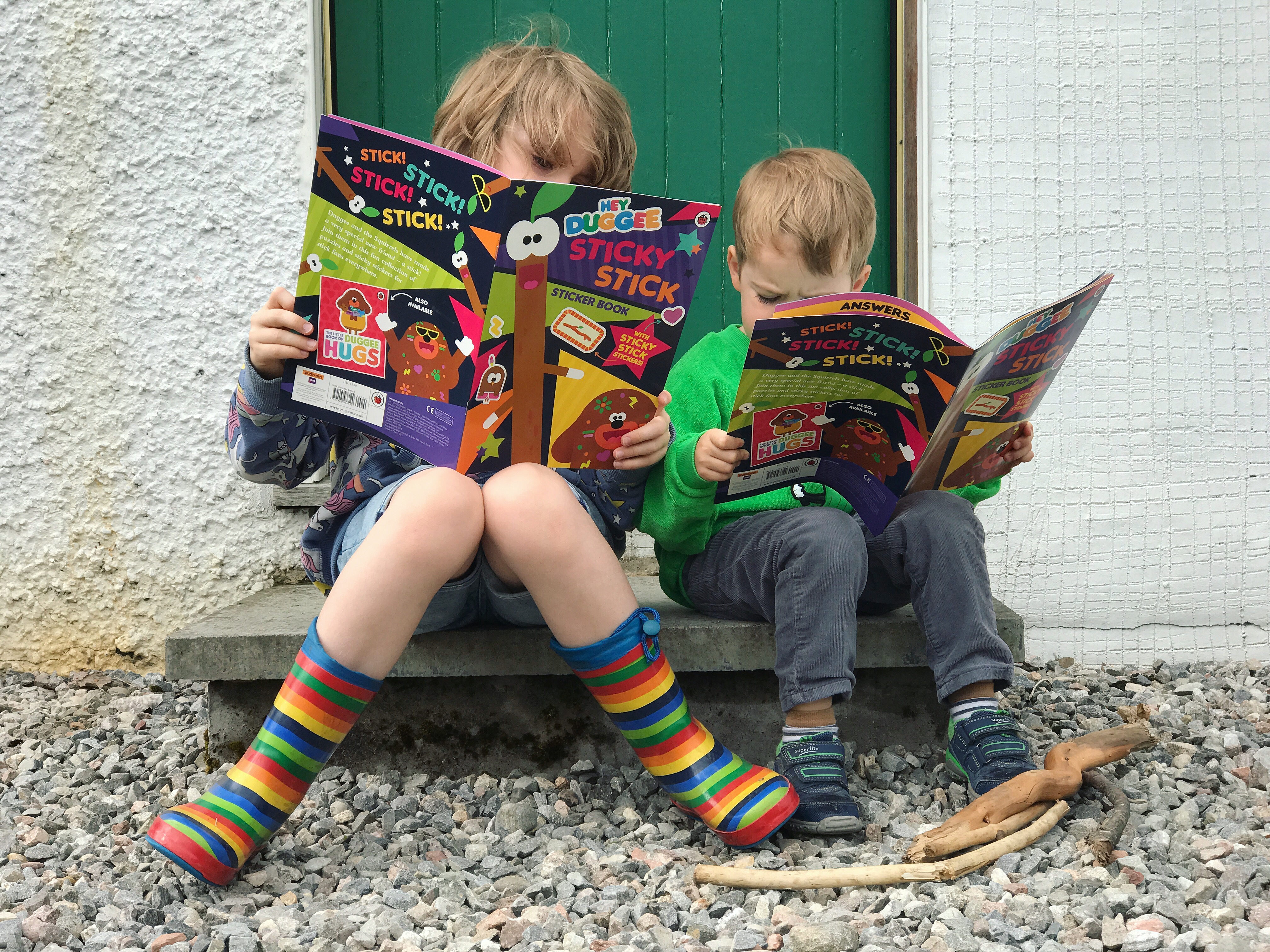 The Sticky Stick Sticker Book comes with 14 pages of puzzles – including e.g. spot the difference, a word search, and a maze – as well as a 'Sticks and Ladders' game (Duggee's version of Snakes and Ladders). And there's a double page spread of stickers in the middle, which you can use to complete some of the puzzles.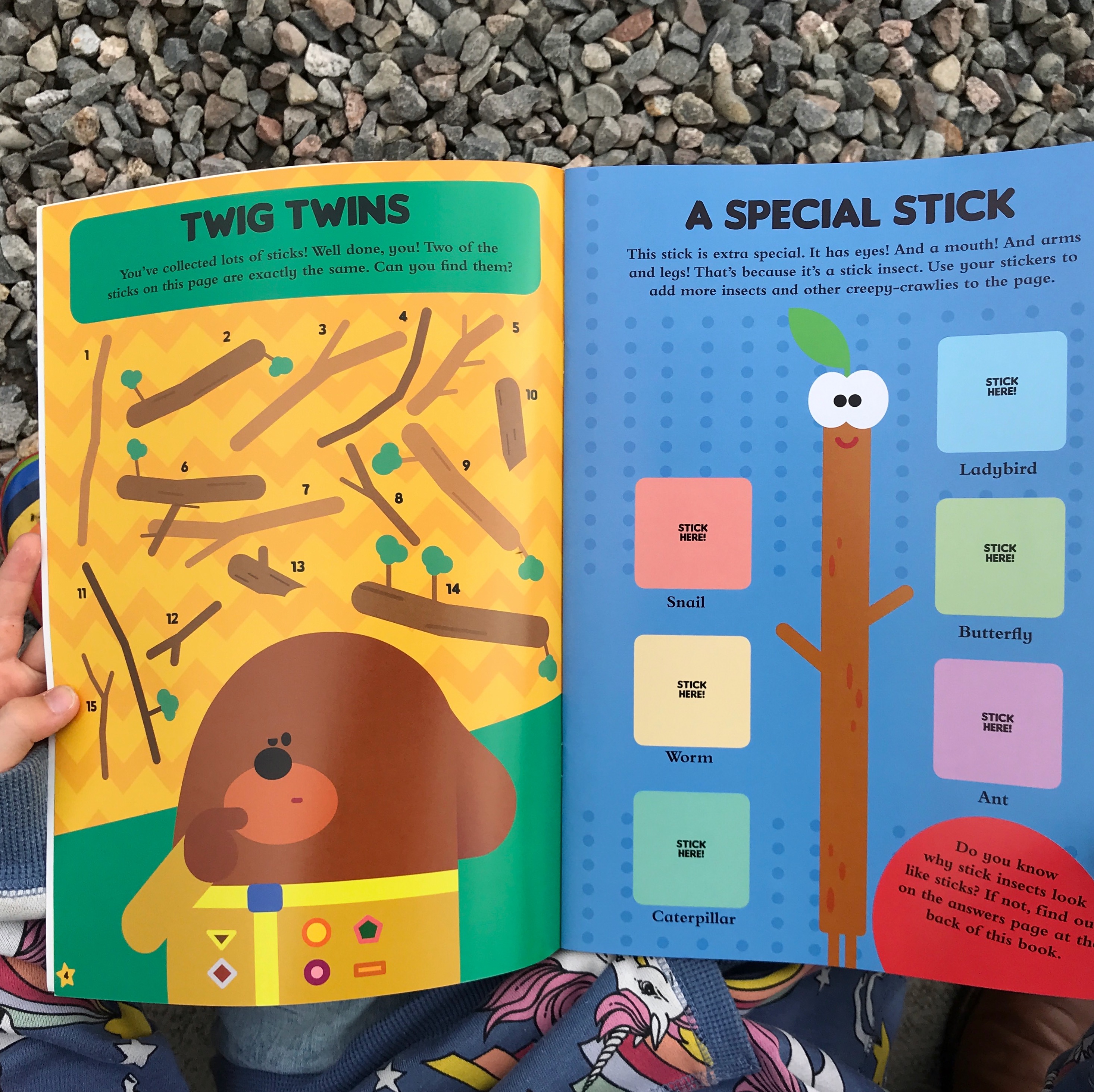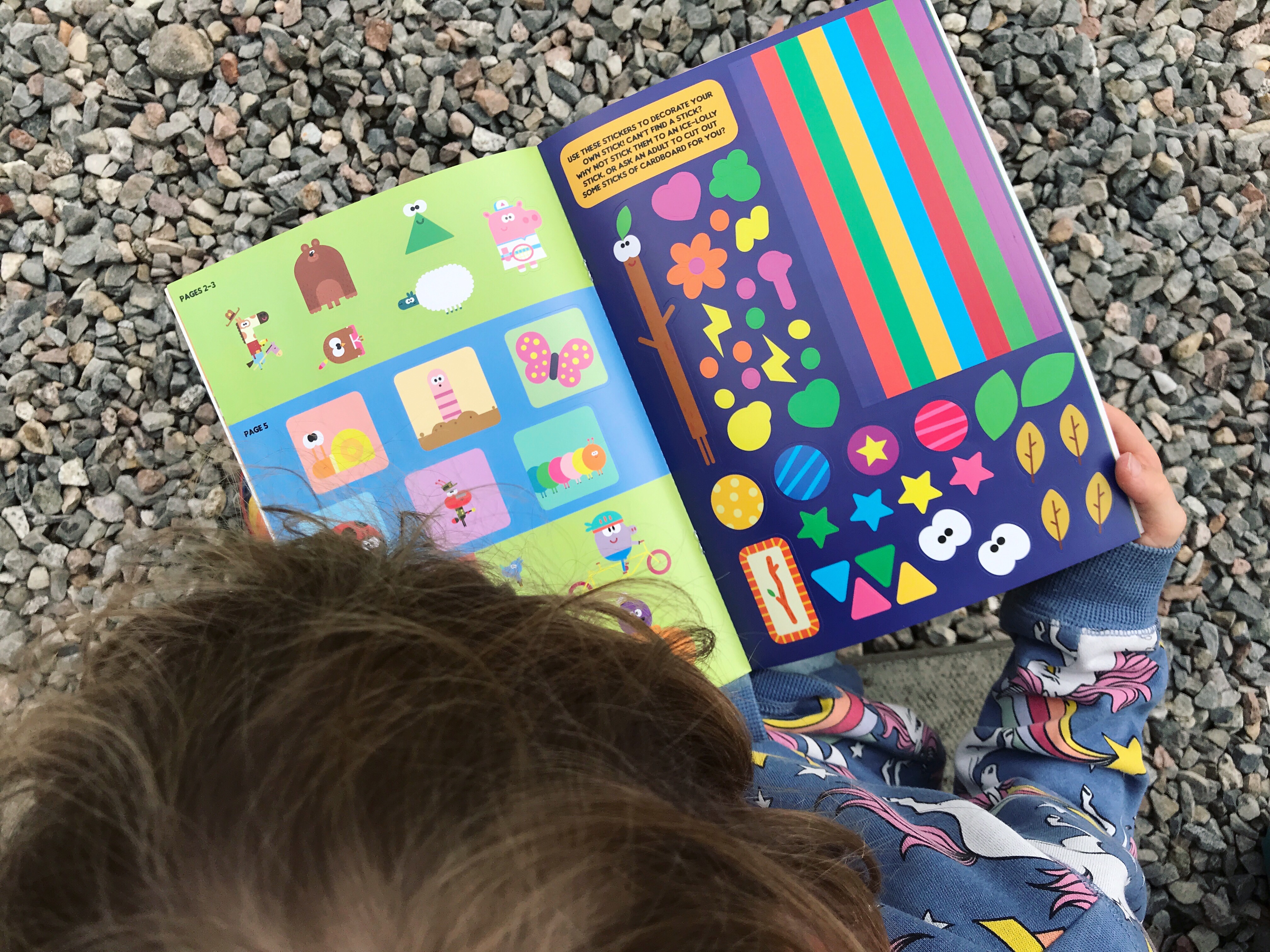 The stickers include a set to decorate your own stick. If you don't have any real sticks to hand, the book suggests using ice lolly sticks or cutting out some stick shapes from cardboard. When I gave the boys their books, we were on holiday in the Scottish Highlands and had been collecting sticks for the better part of a week. They thought it was brilliant fun to decorate their own stick characters – and then sing the Stick Song all afternoon. Sigh…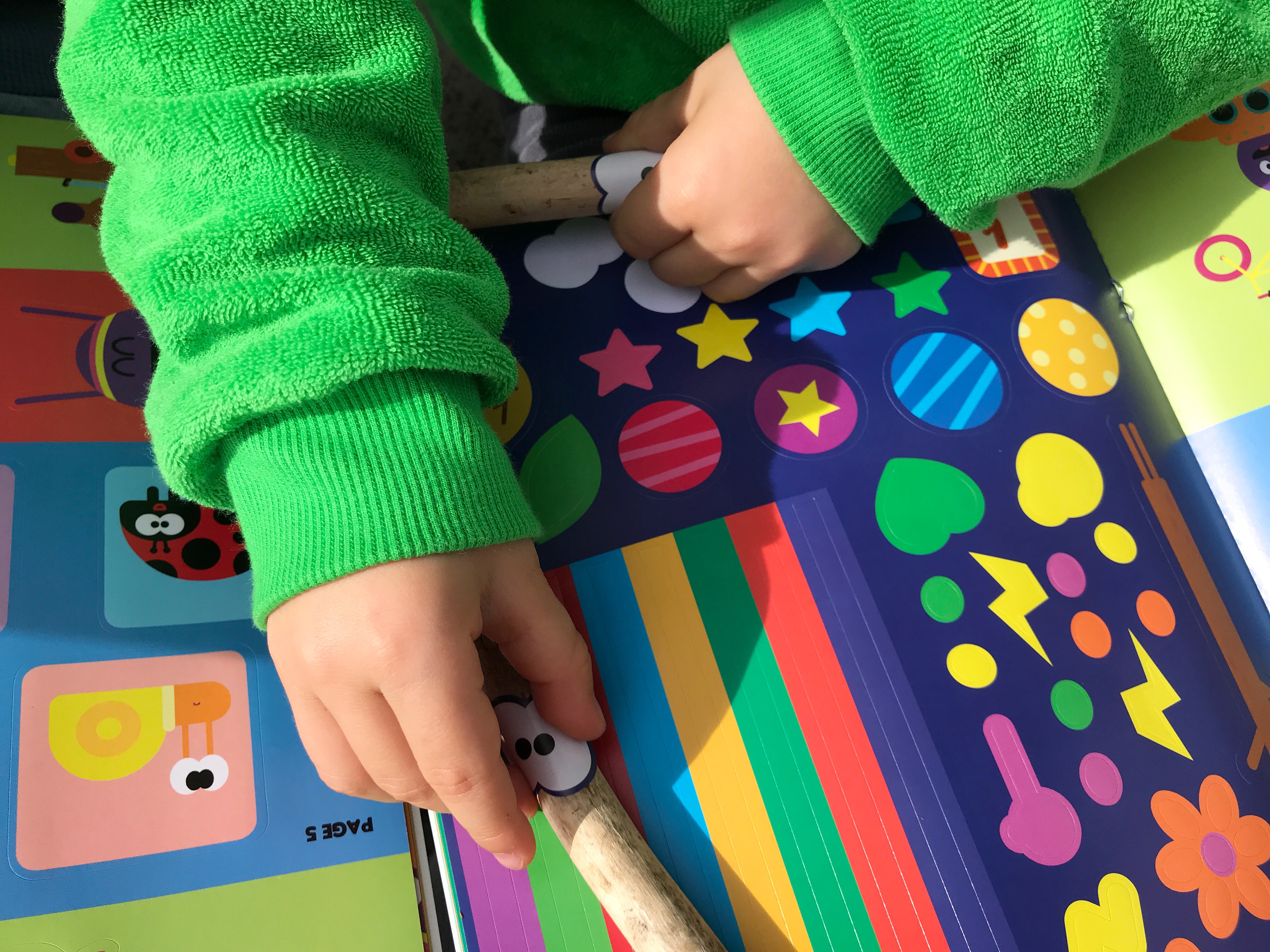 We did discover that while the stickers are very good at sticking down on the pages in the book, they unfortunately did not stick very well on actual sticks, even very smooth ones. I think the glue on them (or whatever it is that makes stickers stick) needs to be stronger. But not to worry, we just stuck the stickers on with sellotape! The boys were absolutely fine with this. Just something to be aware of if you are planning to use the stickers in this way, and maybe have some spare sellotape to hand.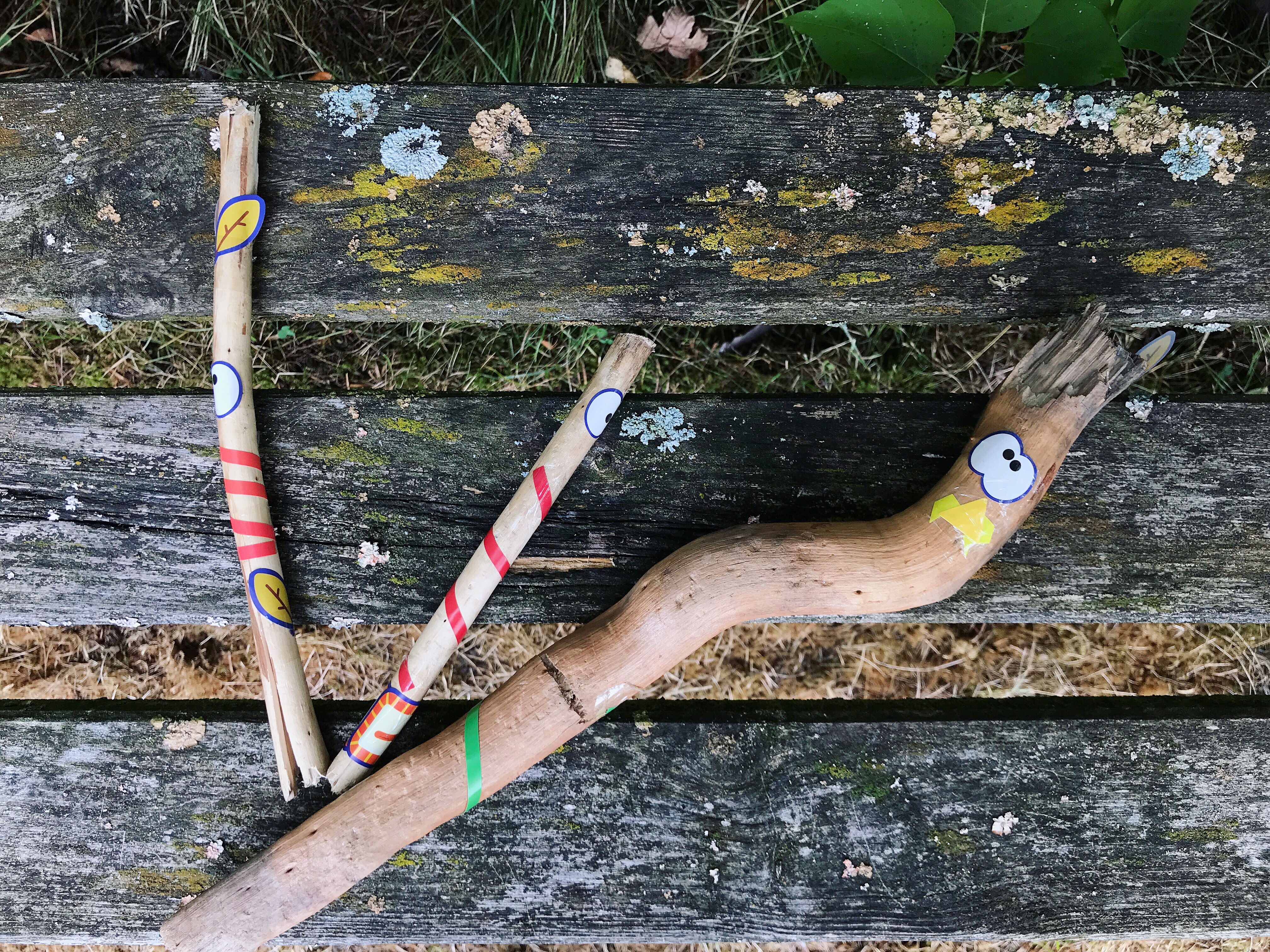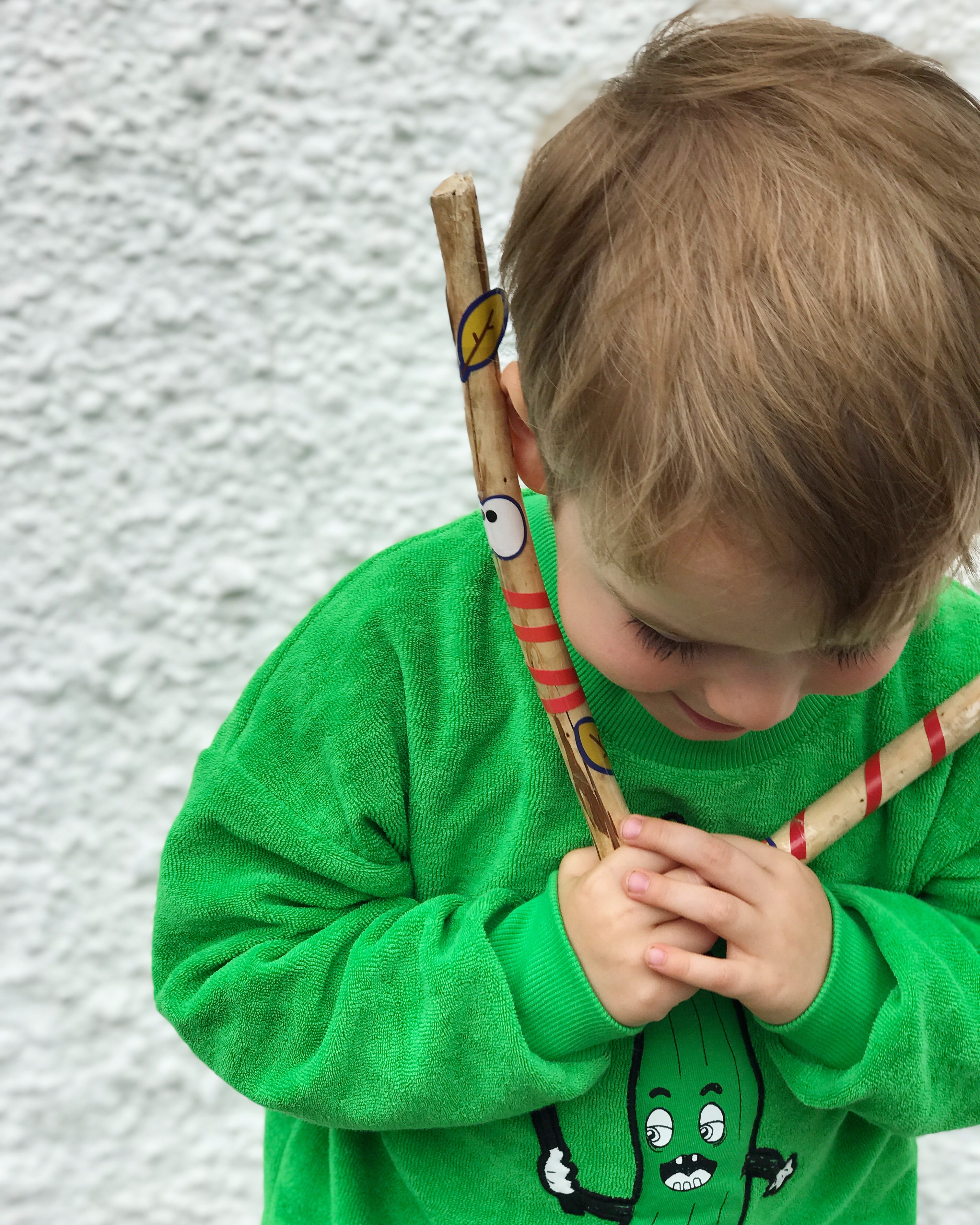 I have read some critiques from other reviewers that there are not enough stickers or puzzles in this book, but to be honest, my boys have a pretty short attention span. We have so many unfinished activity books, the length of this was just right for them. It was perfect for a week's holiday away, and we played the Sticks and Ladders game several times over when the Scottish weather inevitably took a rainy turn. In fact after the boys completed all the puzzles, we cut the game out of one of the books when we got back home, and stuck it down on some sturdy cardboard and have added it to our games collection for future play.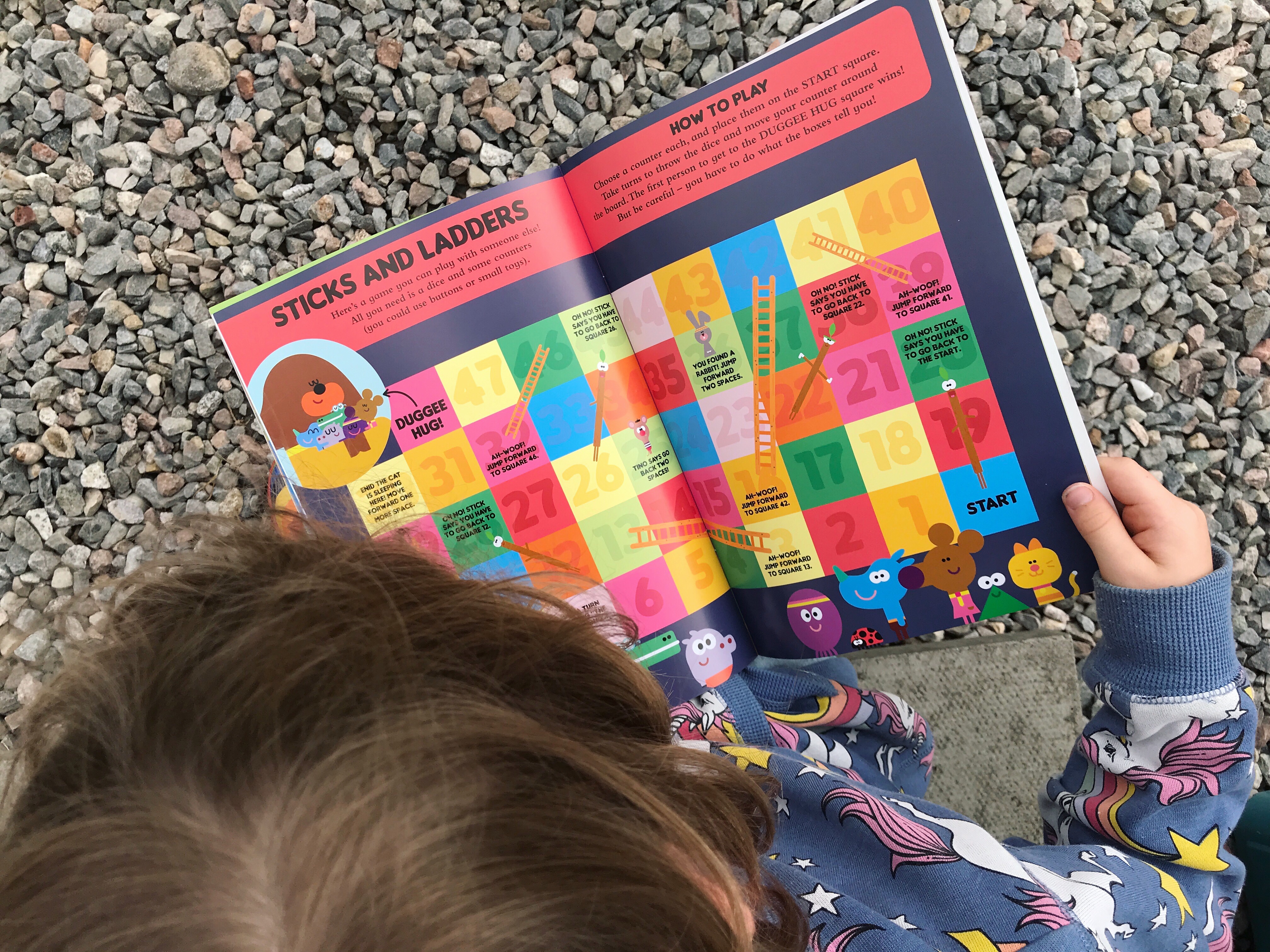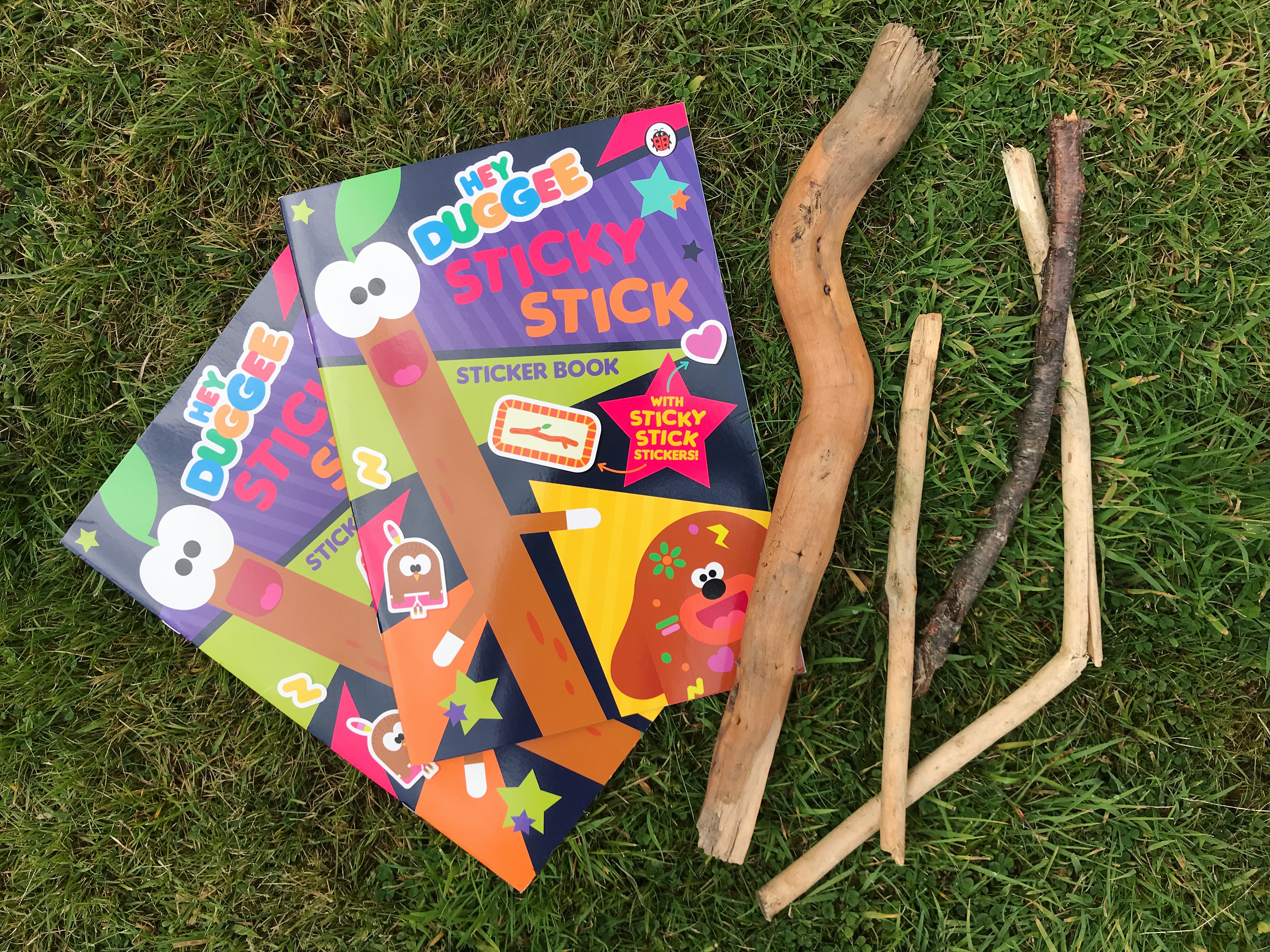 Whether for a holiday or at home, I think any little Hey Duggee fan would enjoy this fun sticker book., and at only £3.99 it won't break the bank. Altogether now, "Stick stick stick stick, stick stick stick stick, stick stick stick stick, sticky sticky stick stick…"
PS: I'll be hosting a giveaway on Twitter and Instagram later this week, to win copies of the Sticky Stick Sticker Book – make sure you are following me so you don't miss it!
Disclaimer: We were sent two free copies of the Hey Duggee Sticky Stick Sticker Book in return for an honest review. All words and opinions are our own.