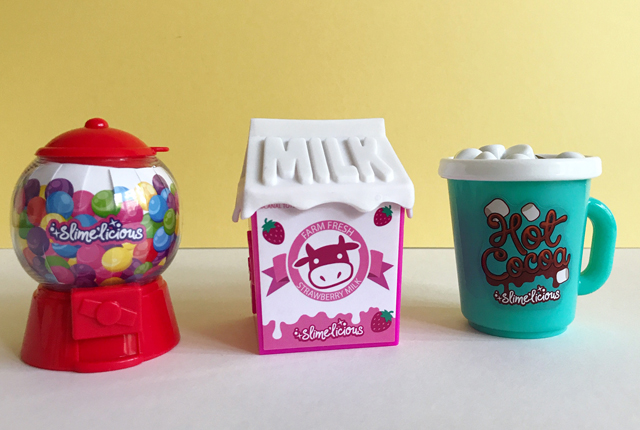 Review: Slimelicious Slime Shakers [AD]
Disclosure: This post contains a gifted product sent to us for review. All opinions are our own.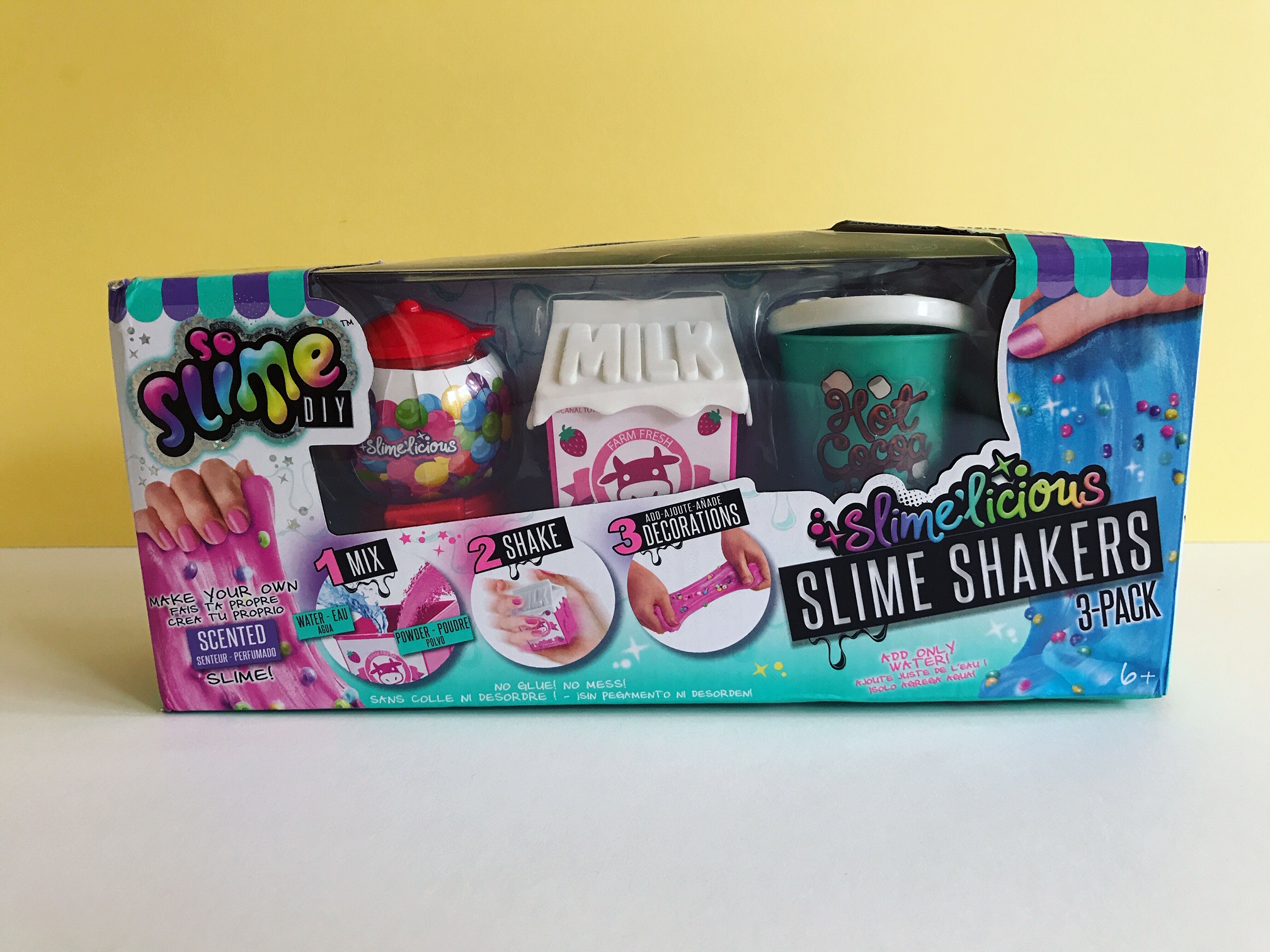 It's the last day of the summer school holidays here in Edinburgh today. We've had a short holiday abroad in Germany visiting the grandparents, done a couple day trips, been to see events at the Edinburgh Festival Fringe and the Edinburgh Book Festival…but we've also had quite a few days in the last couple weeks, trapped indoors by torrential rainfall that even our "there's no bad weather, only the wrong clothing" mantra couldn't hold up to. And so the DIY slime set that we were sent for review came at the perfect time to stop cabin fever setting in.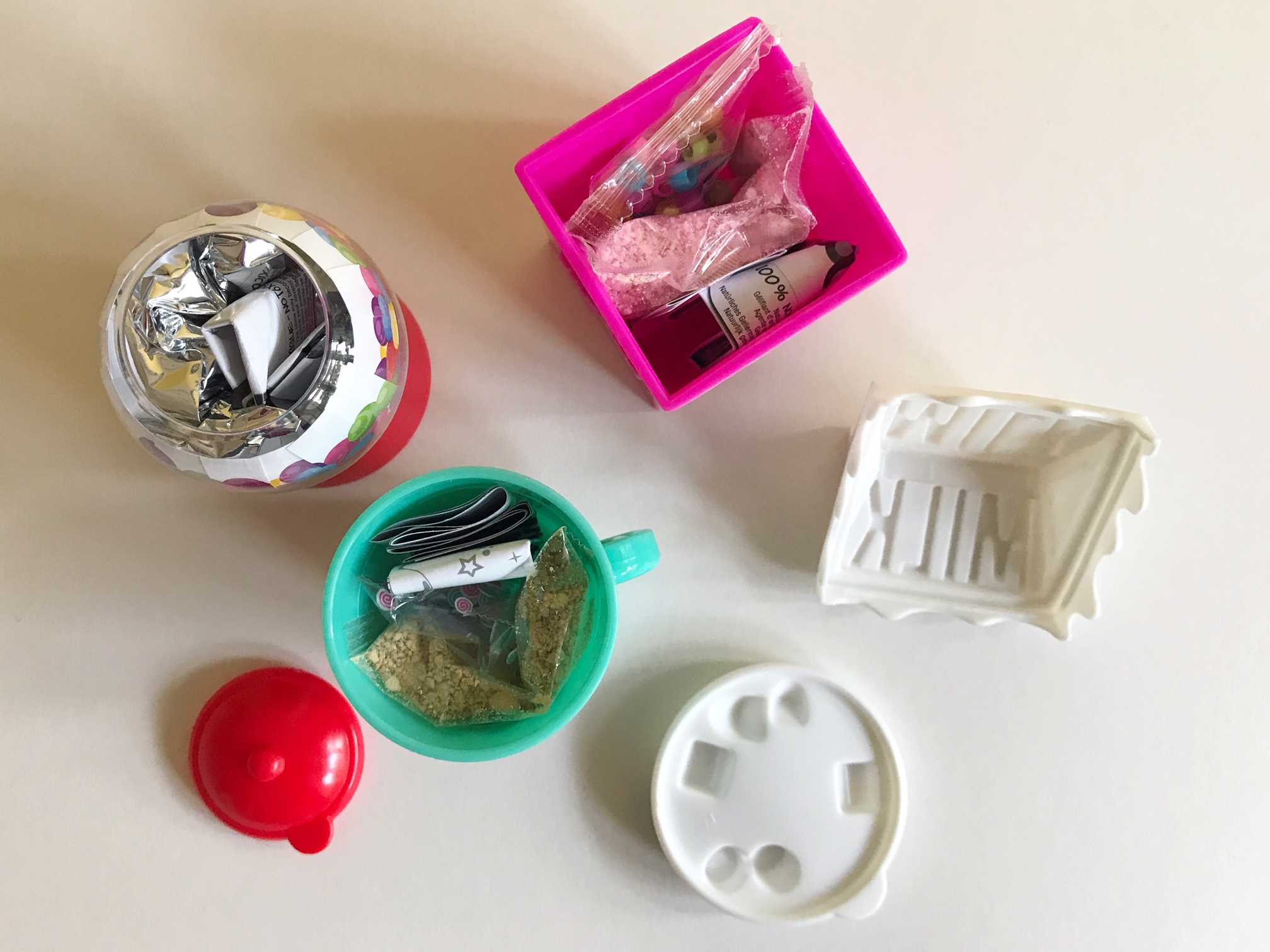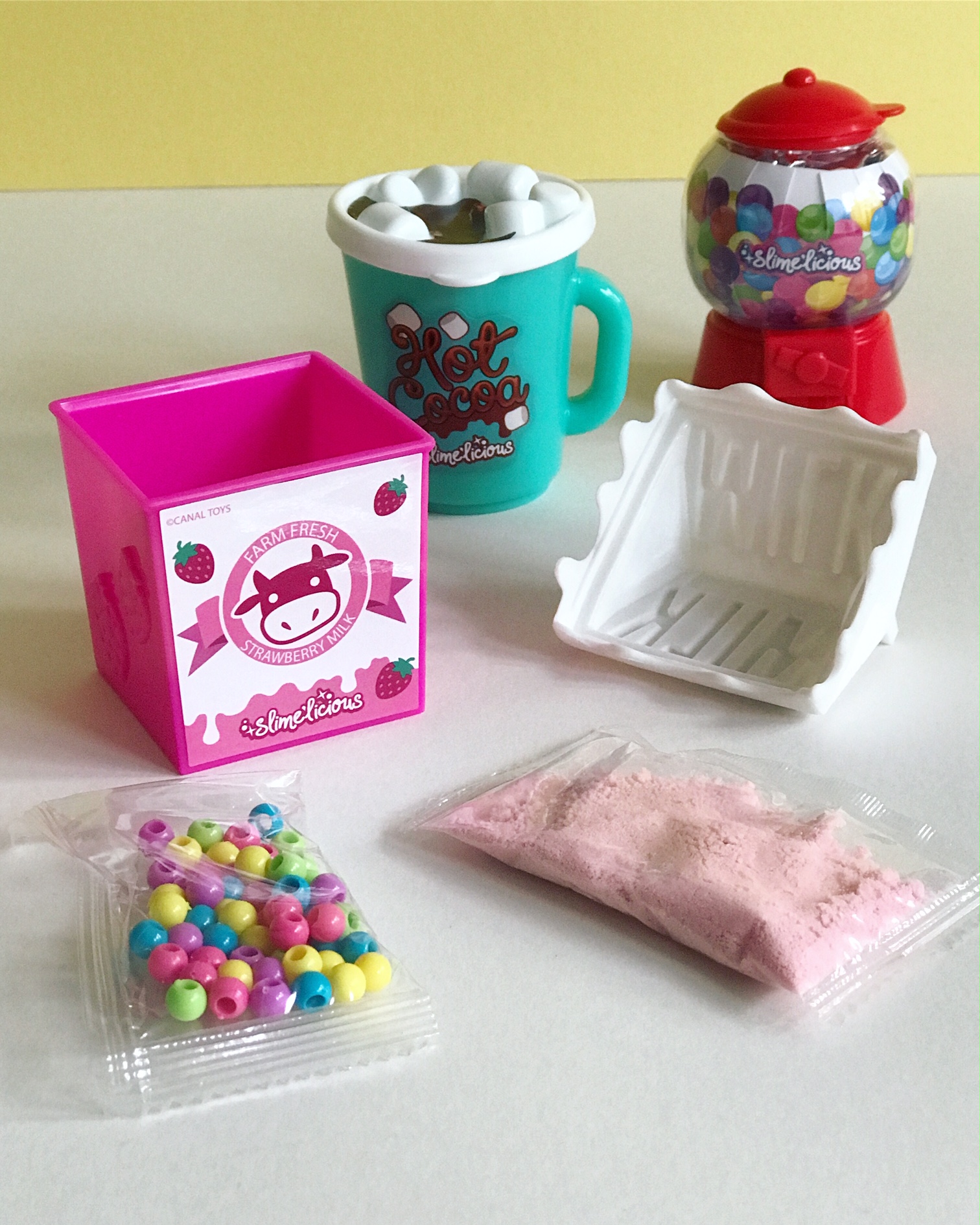 The Slimelicious Slime Shaker set is from the So Slime DIY range by Canal Toys. We reviewed their Slime Factory last year, and found it really straight forward and – to mummy's delight – mess free. We were sent a set of three Slimelicious Slime Shakers, which follow the same simple 3-Step set up as the rest of the range: Mix, Shake, Decorate. Each Slime Shaker comes with a little shaker pot, a sachet of powder, and a sachet of decorations. The pots all have fun shapes, namely a milk carton, a hot chocolate mug, and a bubble gum dispenser.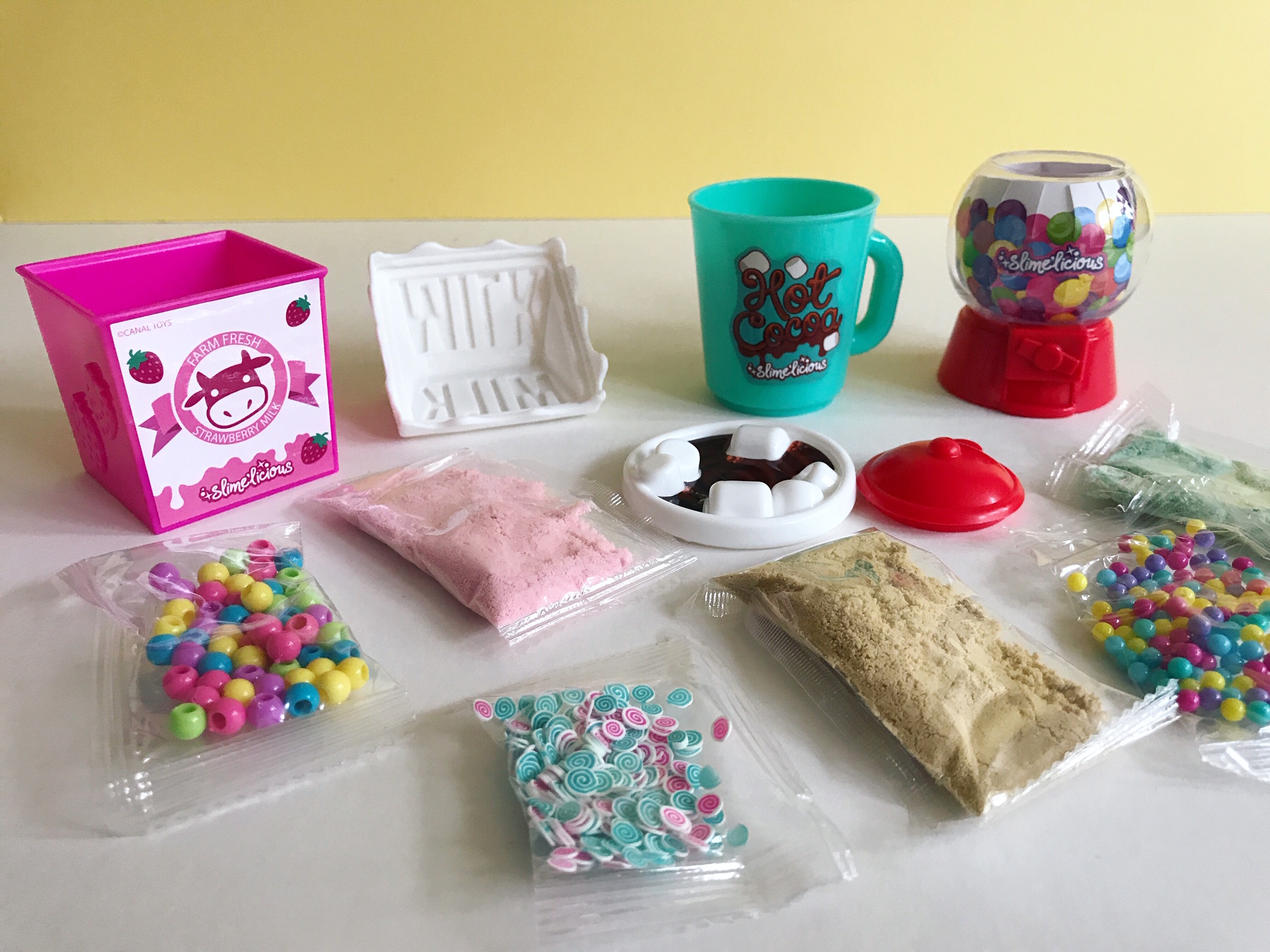 The powders are scented accordingly, i.e. strawberry (for strawberry milk), chocolate, and bubble gum. My boys did not like the smell of the chocolate, but the other two smelled delicious – you can see why they came up with the name "Slimelicious" (and why there is a warning on the packet not to eat the slime!)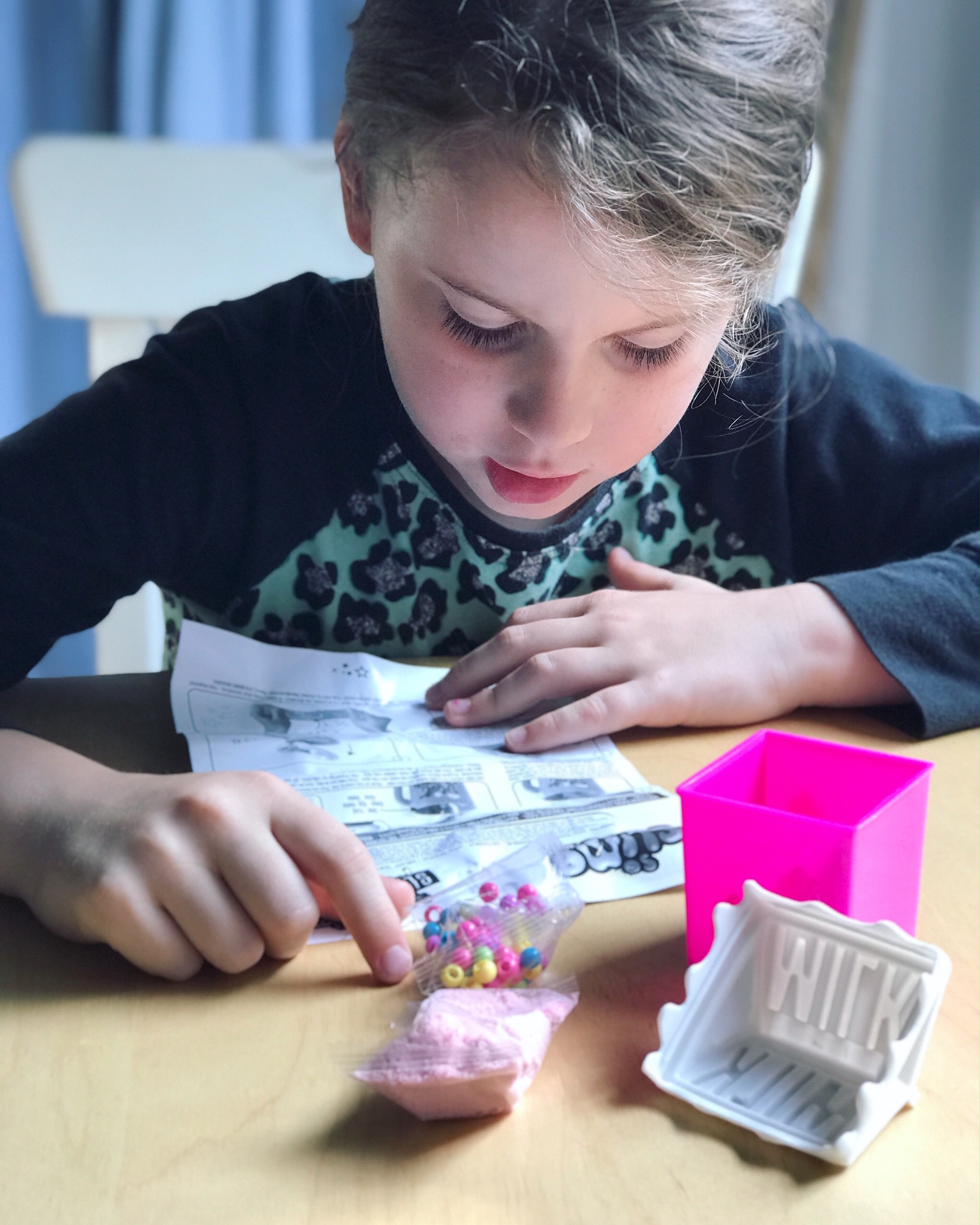 Whereas the Slime Factory had a mixer which you prepared the slime in and then transferred it to little storage pots, here the shakers double up as storage pots. All you have to do is add the sachet of powder, fill the shaker pot up with water to the marked line, then shake vigorously for 30 seconds. Open the lid and leave your slime to rest for 5 minutes, and you're ready to play with it. Optionally, you can then add in some decorations.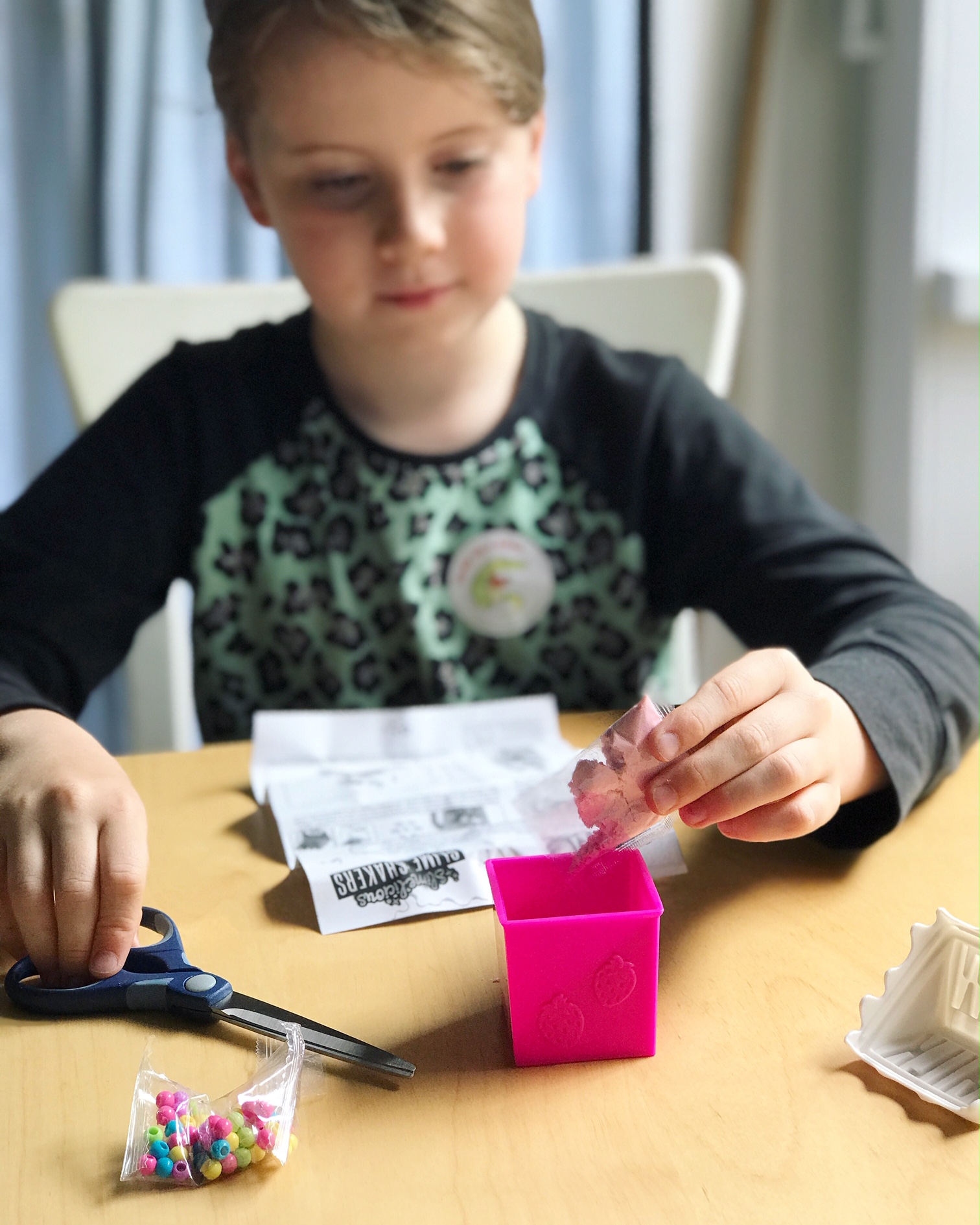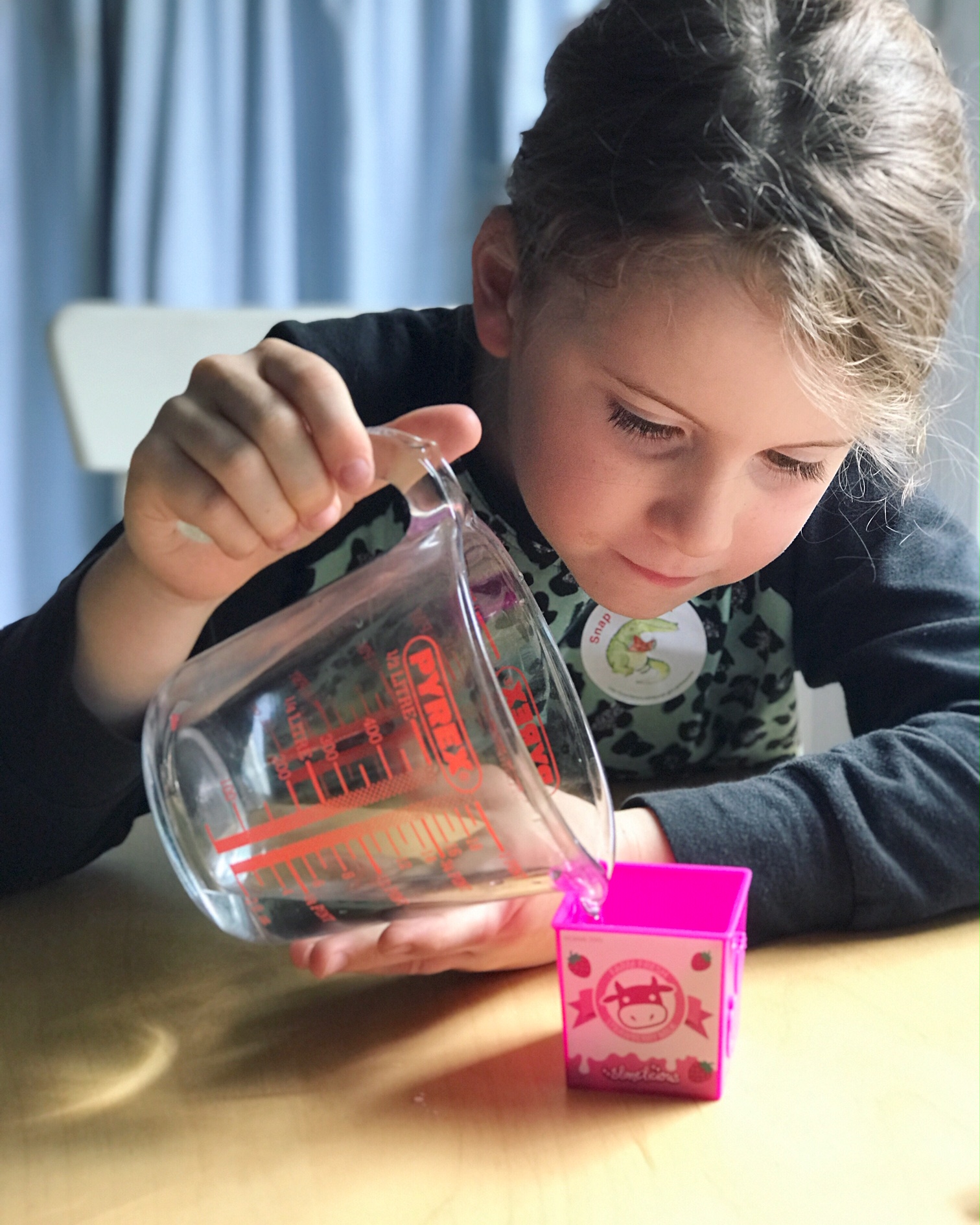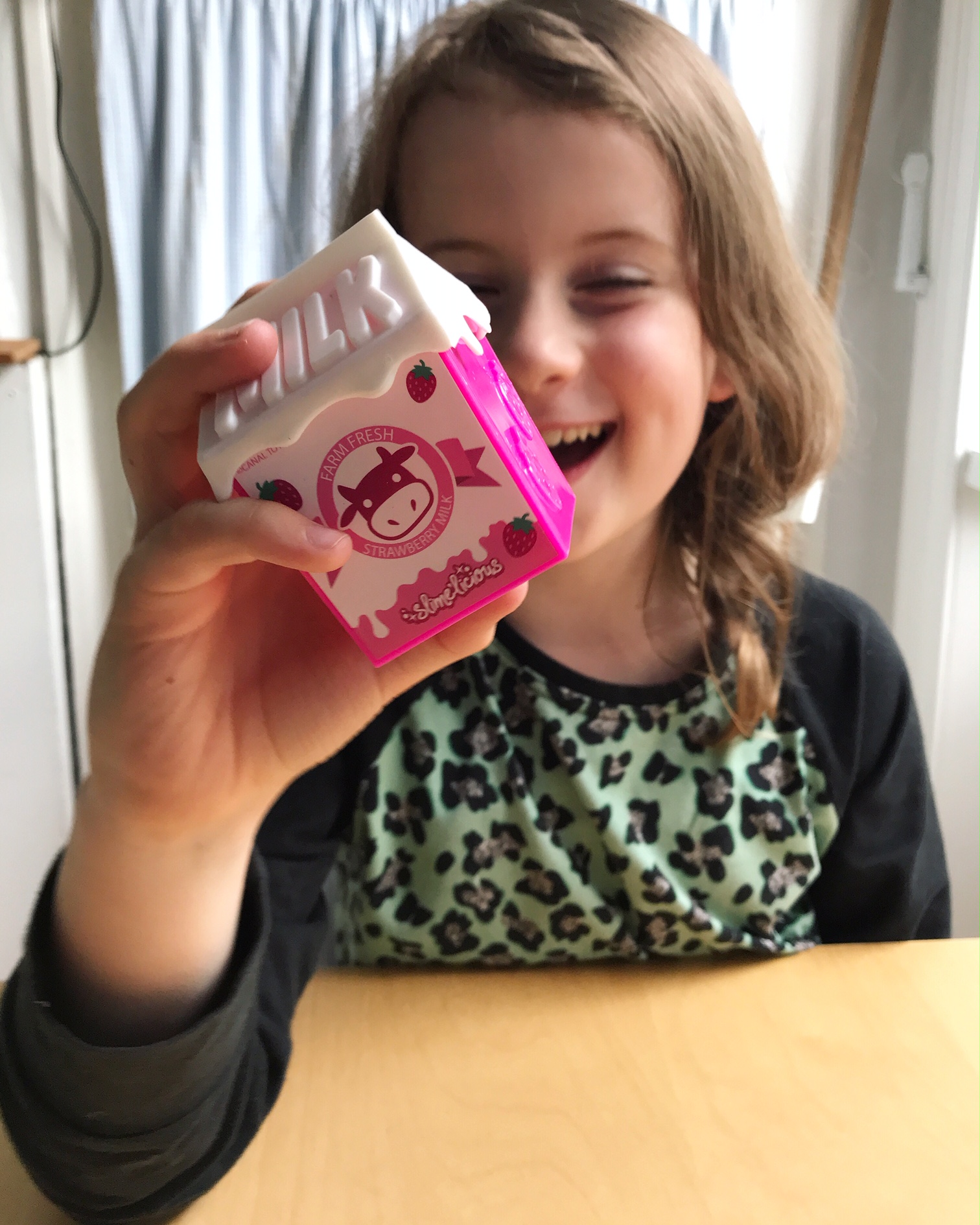 The strawberry milk shaker came with quite large beads, which we found didn't work at all. They were too heavy, and kept falling out of the slime as you played with it. The smaller beads that came with the bubblegum shaker, and the sprinkles that came with hot chocolate shaker worked much better and stayed put during play.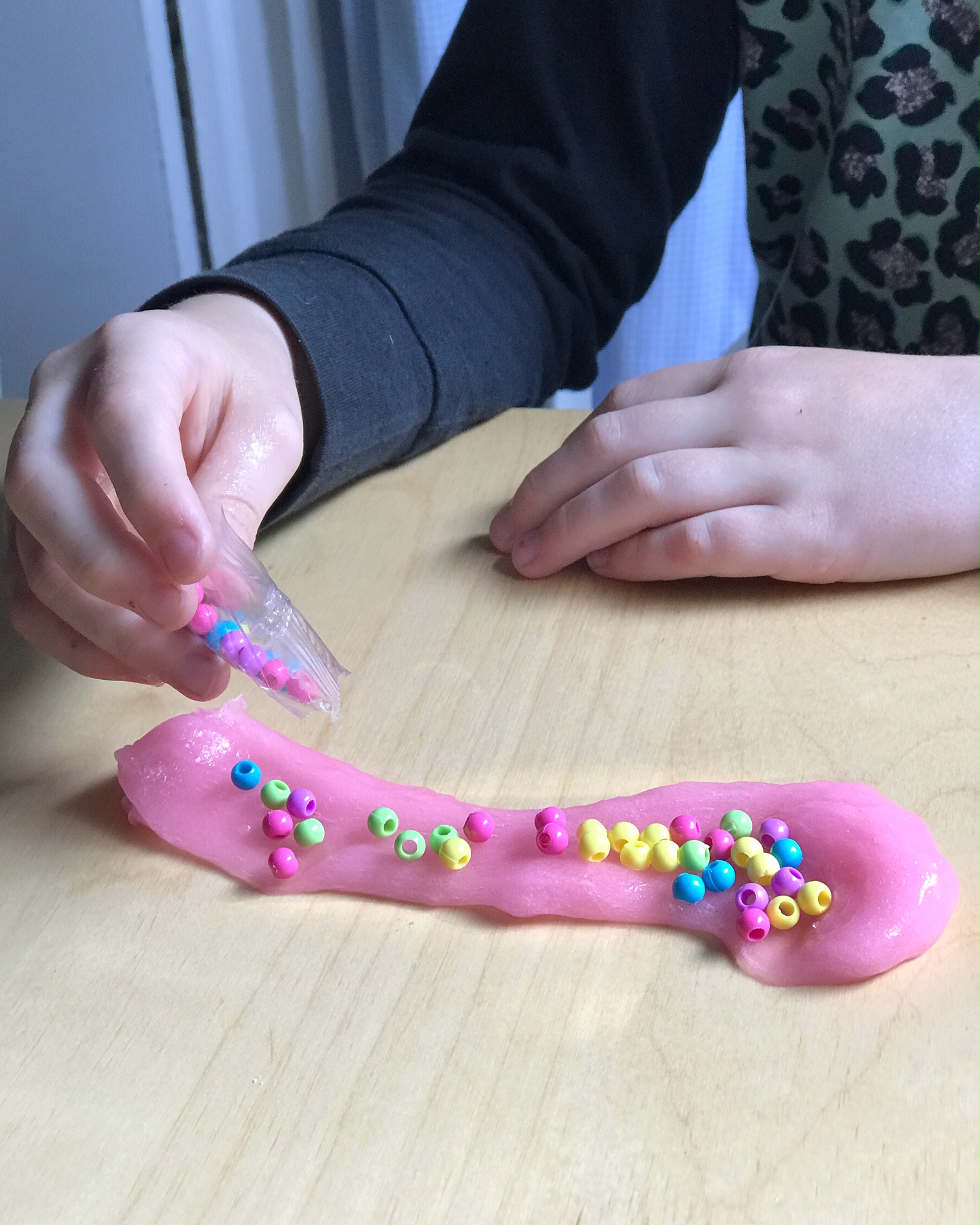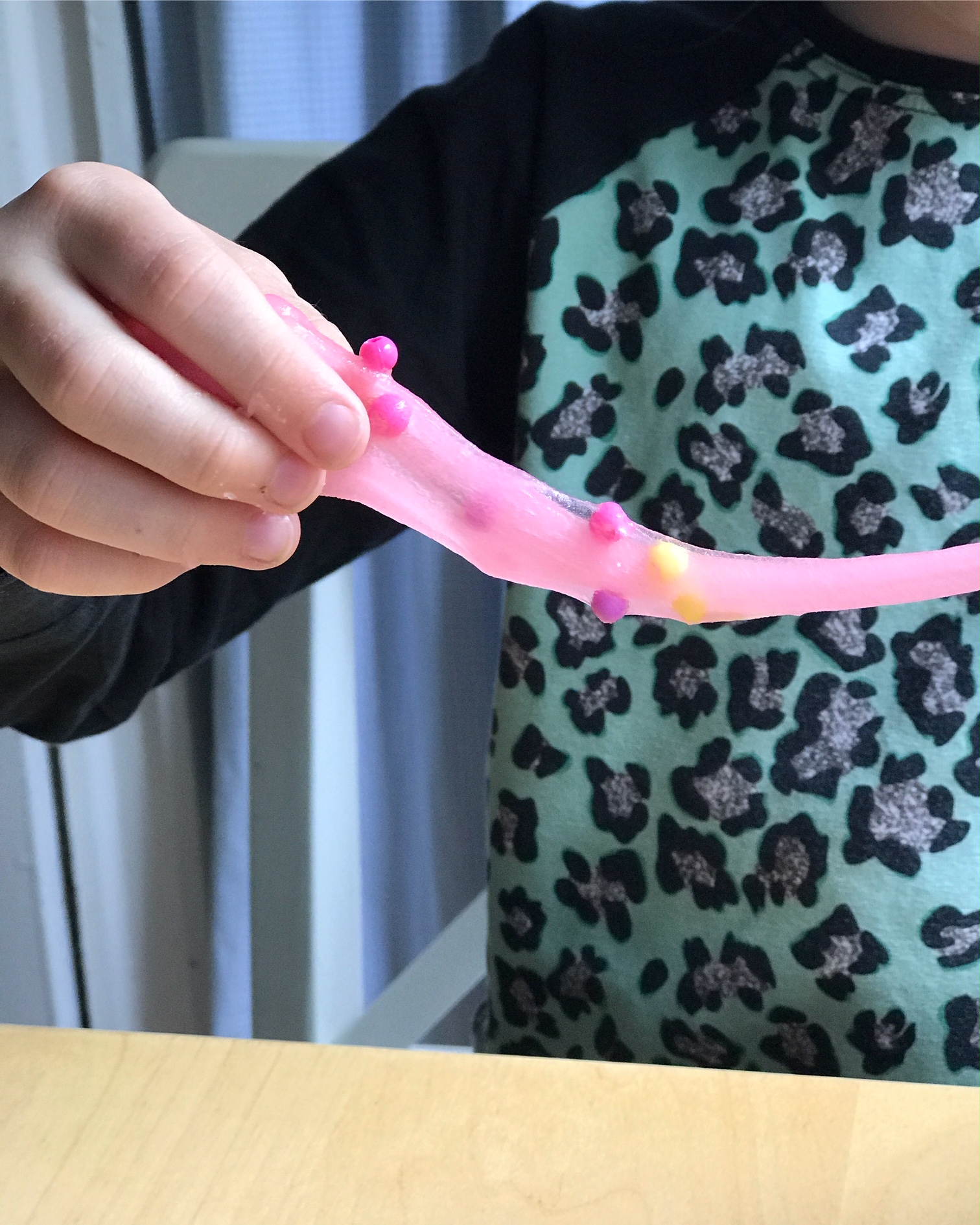 It can feel a bit sticky when you first take it out to play – it got stuck between our fingers like dough when baking cookies – but after a few minutes of playing with it, it becomes smoother and more pliable. After making the first one, we used a fraction less water for the other two, i.e. just below the marked line, and that also helped make it less sticky.
A couple of additional tips: After you've added the powder, before you pour in the water take a teaspoon (or we used an ice lolly stick) and give it a little stir to make sure there are no lumps in the powder. You can also give it a quick stir once you've added the powder to make sure it's all dissolved, before you start shaking. And then stir it once again after you've finished shaking, to bring it all together before you leave it to rest. We also found using warm water worked better than cold – and make sure you are holding the lids on really tightly when you are shaking!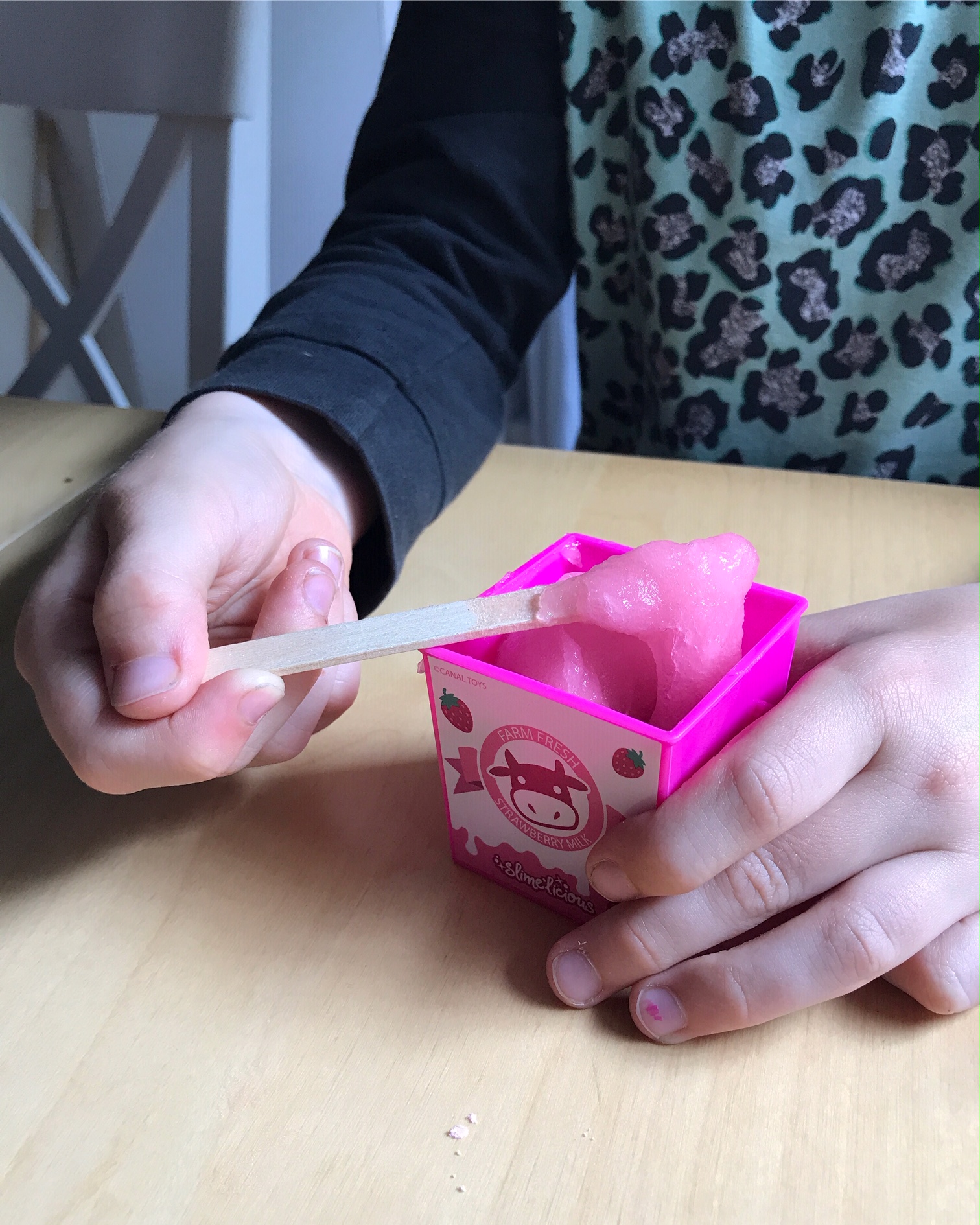 Apparently if you don't play with it for several days, it may liquefy and no longer be usable, but so far that has not happened yet but the boys do play with it frequently. You are also advised to keep it from sticking to fabrics, carpets and hair, but I think that's just common sense. As with the Slime Factory we reviewed last year, we are once again very satisfied with the Slimelicious Slime Shakers. We have made slime before from scratch with various recipes, and the boys have also tried slime kits from other brands, but the So Slime DIY range from Canal Toys so far remains to easiest and most mess free slime we have made. And once we are eventually done with the slime, the boys can use the milk carton, chocolate mug and bubble gum dispenser shakers in their play kitchen instead, so I love how this can double up as a toy.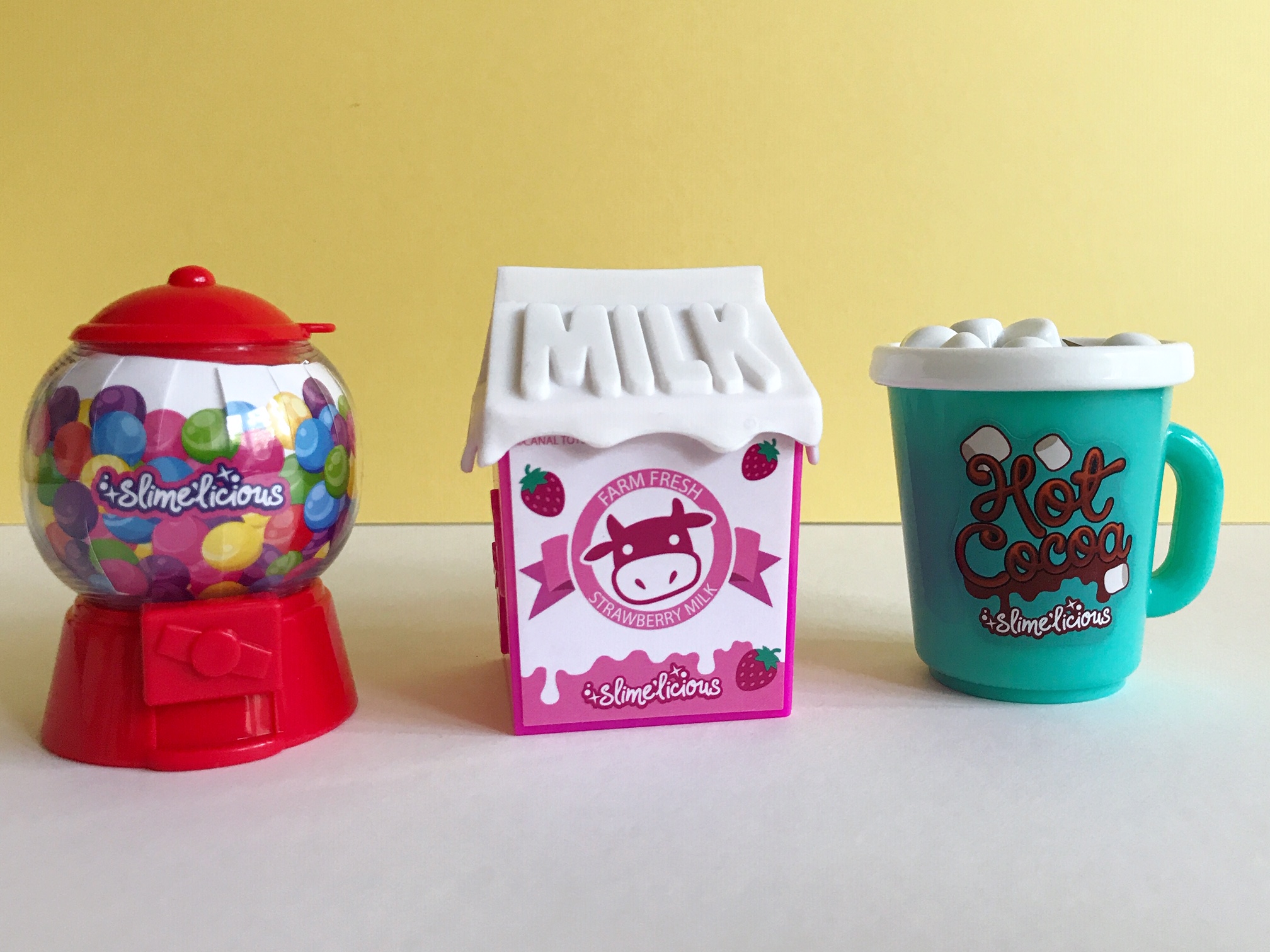 There is another set of three Slimelicious Slime Shakers that include popcorn, soda and ice cream shakers/scents, and they also seem to be available individually.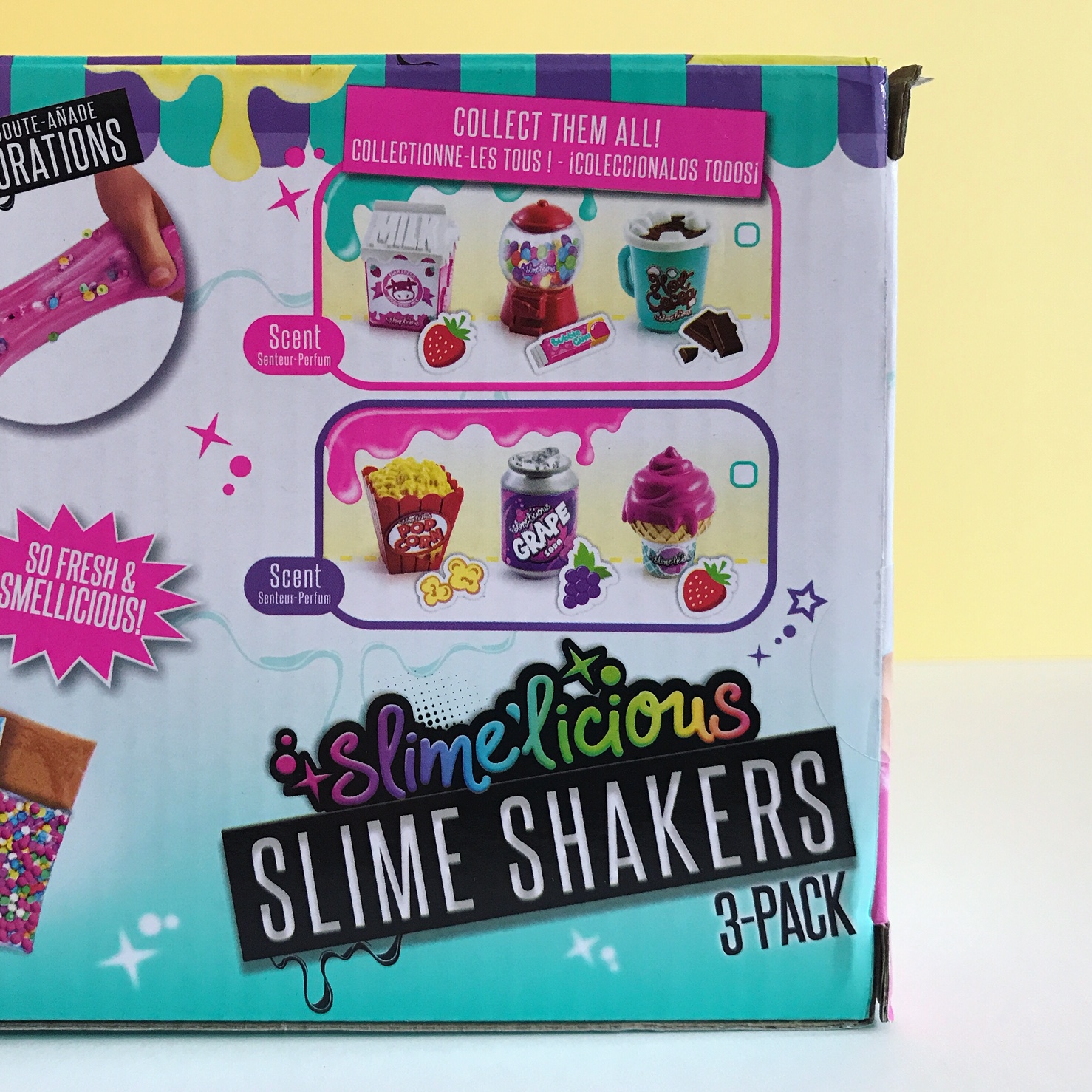 If you have slime loving kids, then I'd definitely recommend giving this a go.