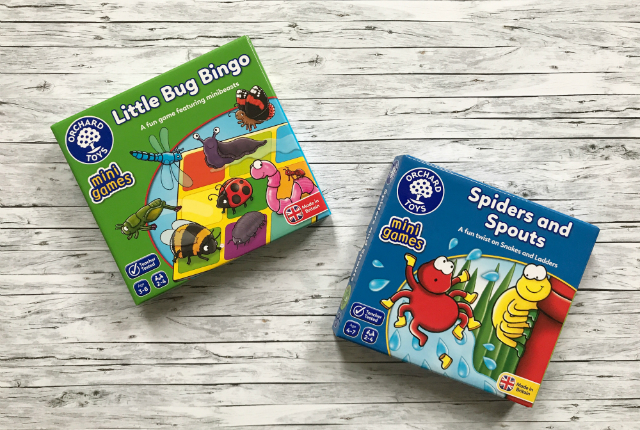 Review: Orchard Toys Mini Travel Games [AD]
Disclosure: This post includes a gifted product we were sent for review. All opinions are our own.
With the summer holidays quickly approaching, my mind has been turning to how I will keep my boys entertained while we are on vacation. I'll be flying over to Germany with the boys for two weeks, with one suitcase between the three of us, so space will be at a premium and we'll have to do some clever packing. So it was perfect timing that Orchard Toys sent us a couple of their mini games to review.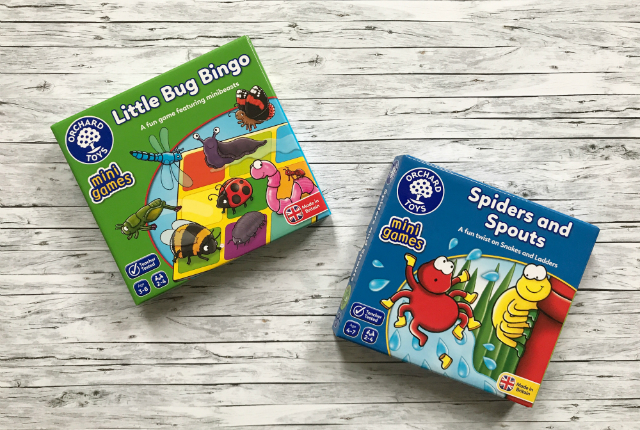 First, we tried out the 'Little Bug Bingo'. The box includes four bingo cards, 20 picture cards, and 34 leaf tokens.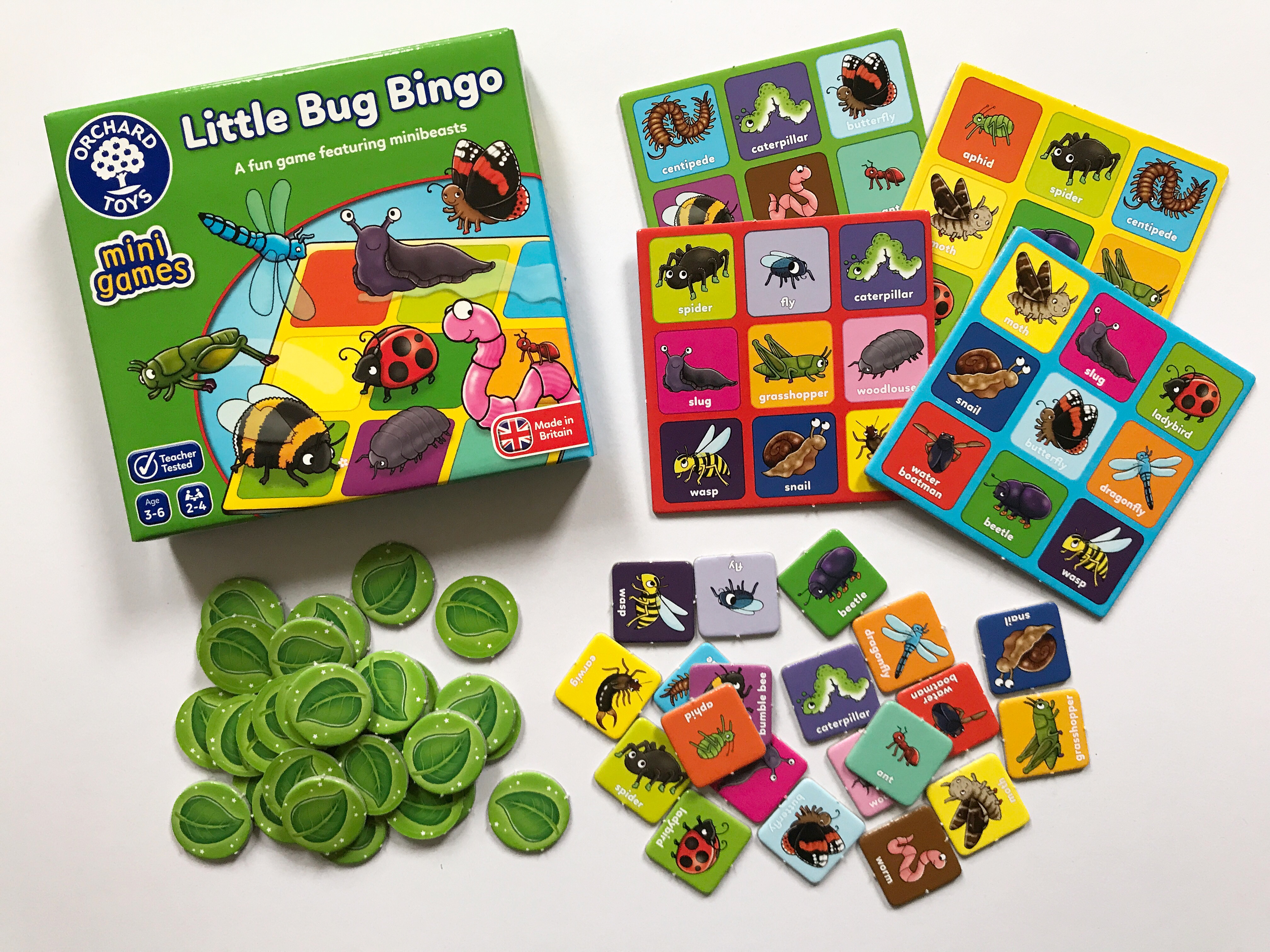 Players take it in turn to to turn over a picture card. Whoever has the matching picture on their board – it could be more than person! – get to take a leaf counter and put it on their board on top of the relevant picture.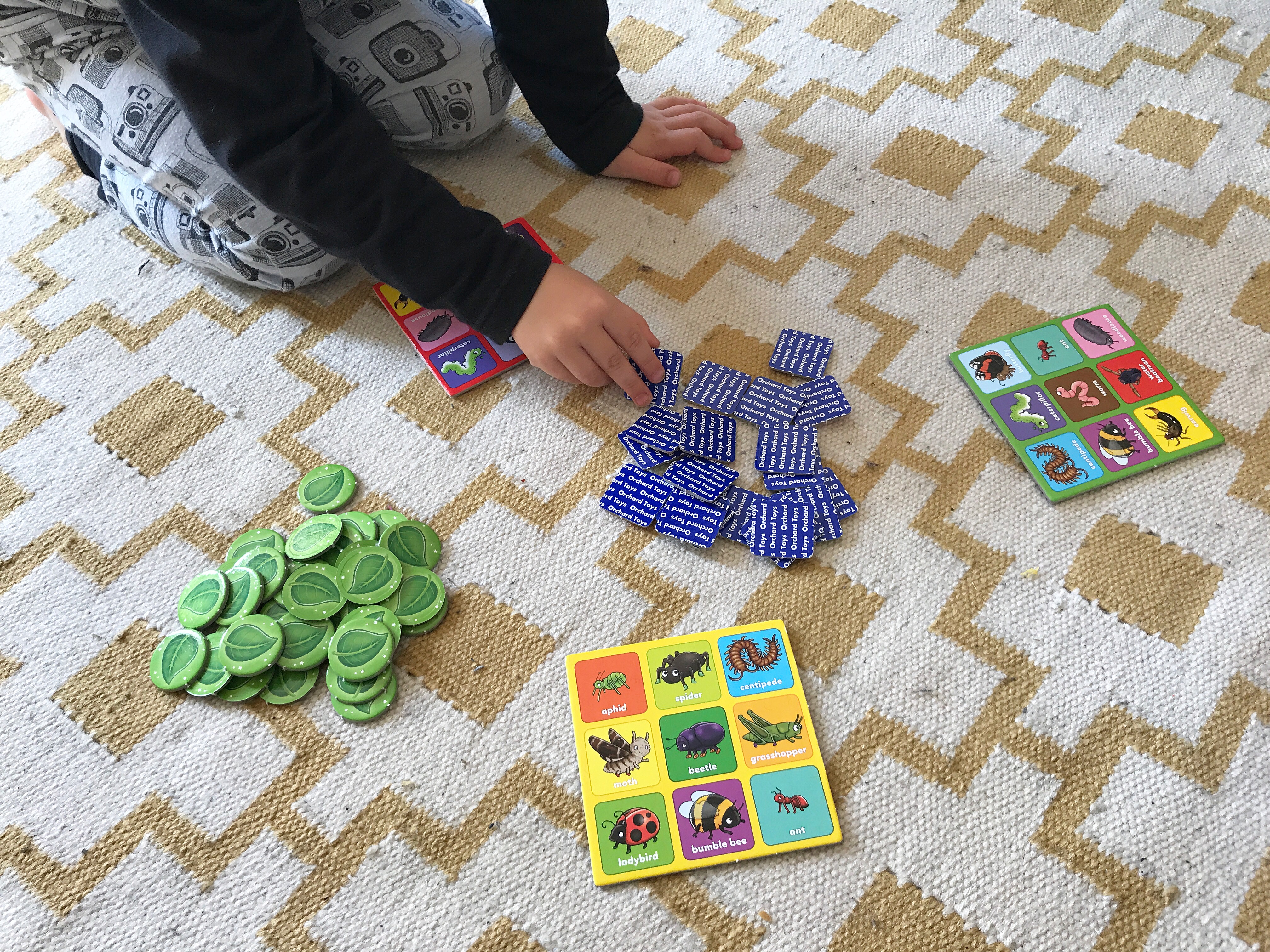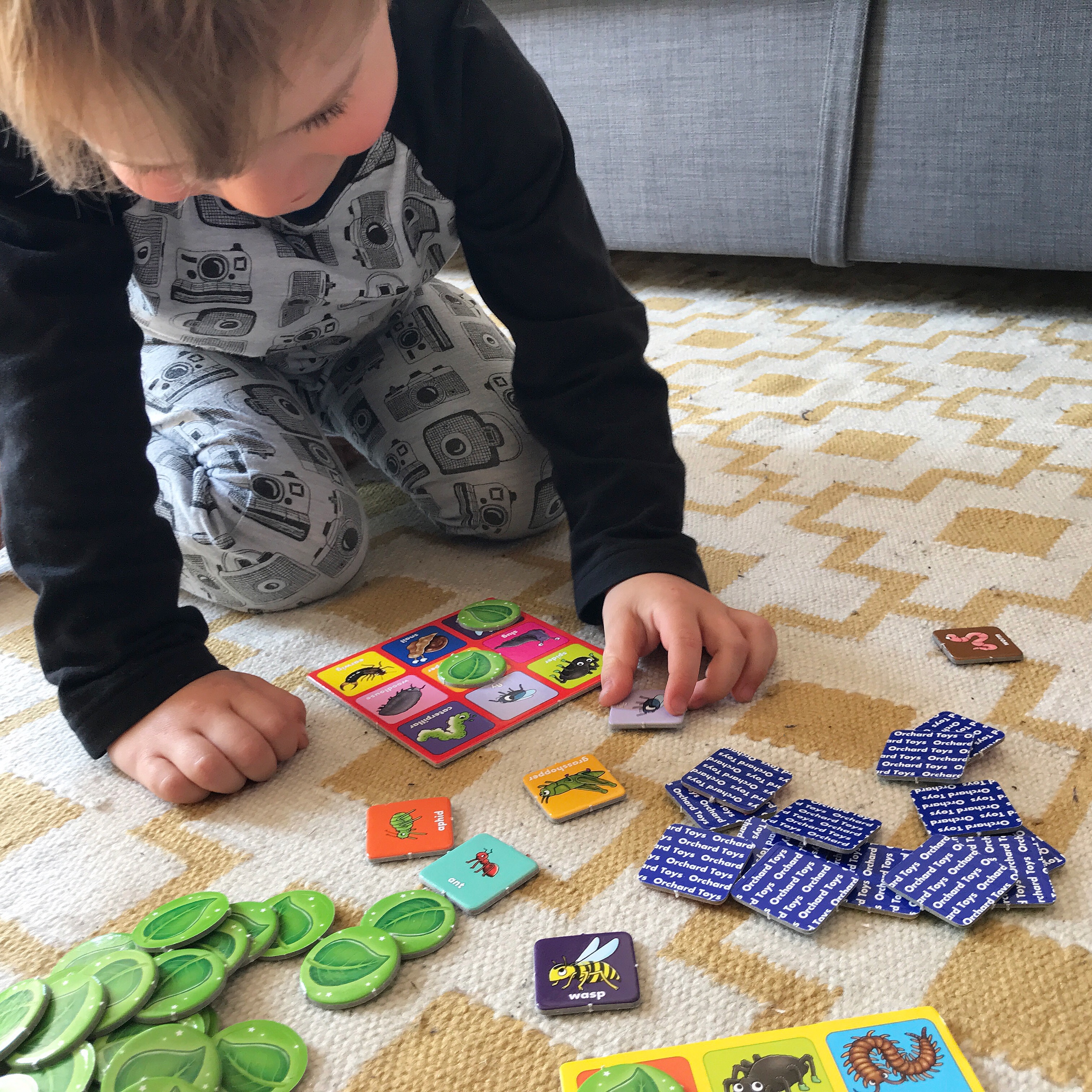 The winner is the first person to fill their entire board with leaf counters and shout "Bingo!" As well as being a real fun game to play, this is a great way to learn about different kinds of creepy crawlies and their names.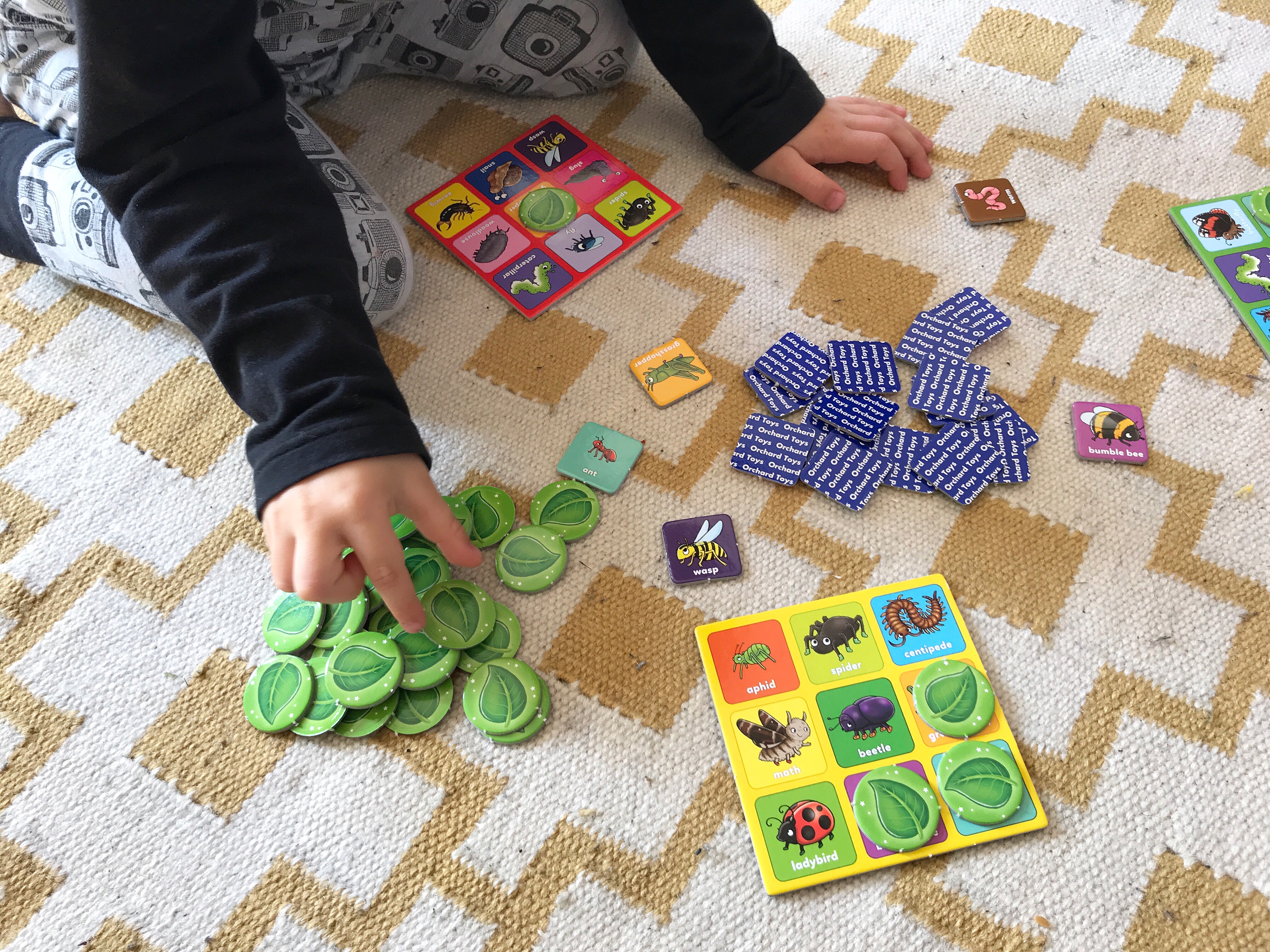 The game is for 2 to 4 players, and is recommended for ages 3-6, though my 7 year old has been enjoying it too.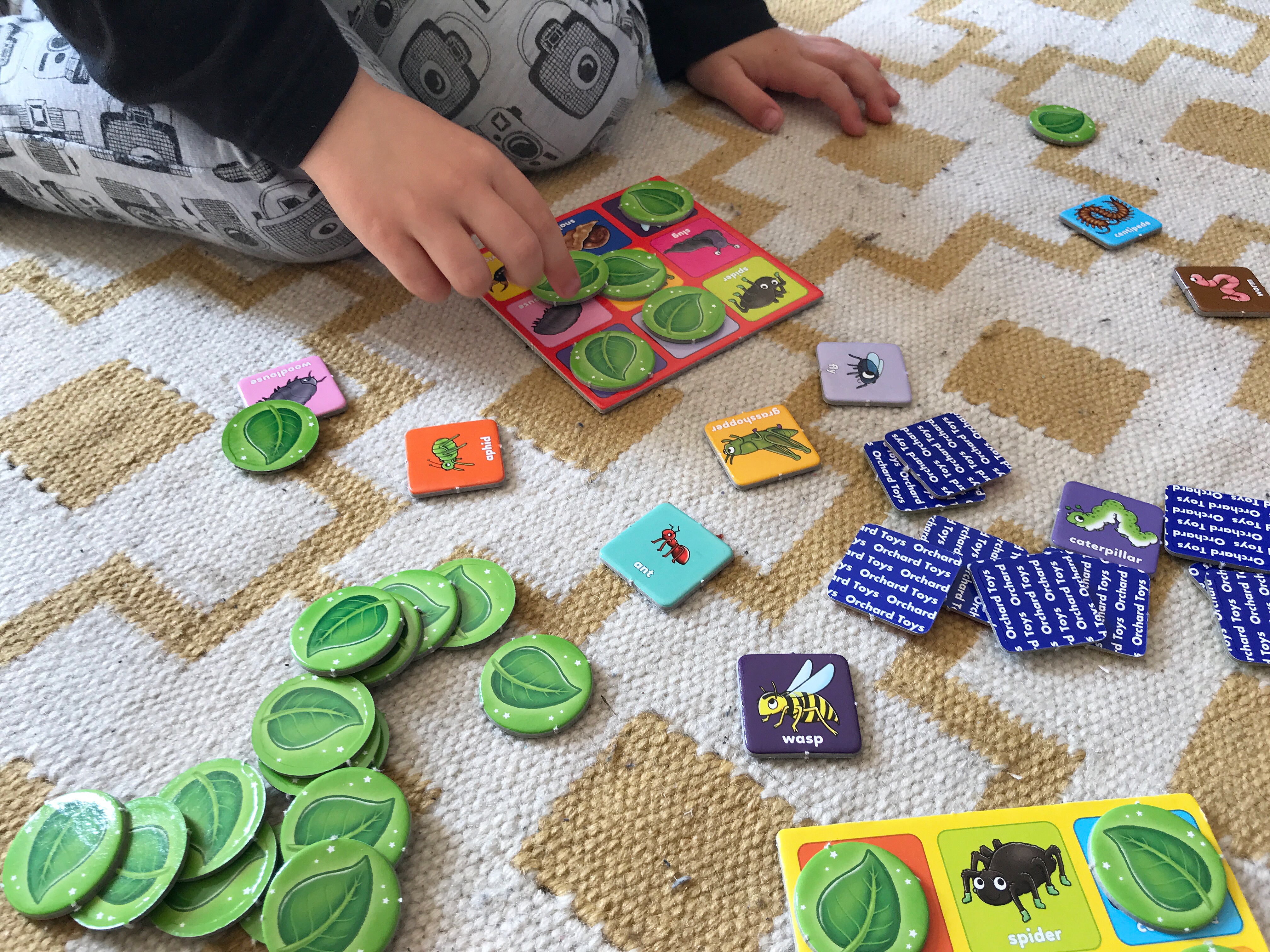 The second game we were sent, was called 'Spiders and Spouts', and includes one playing board made up of six jigsaw pieces, four spider tokens, and a die.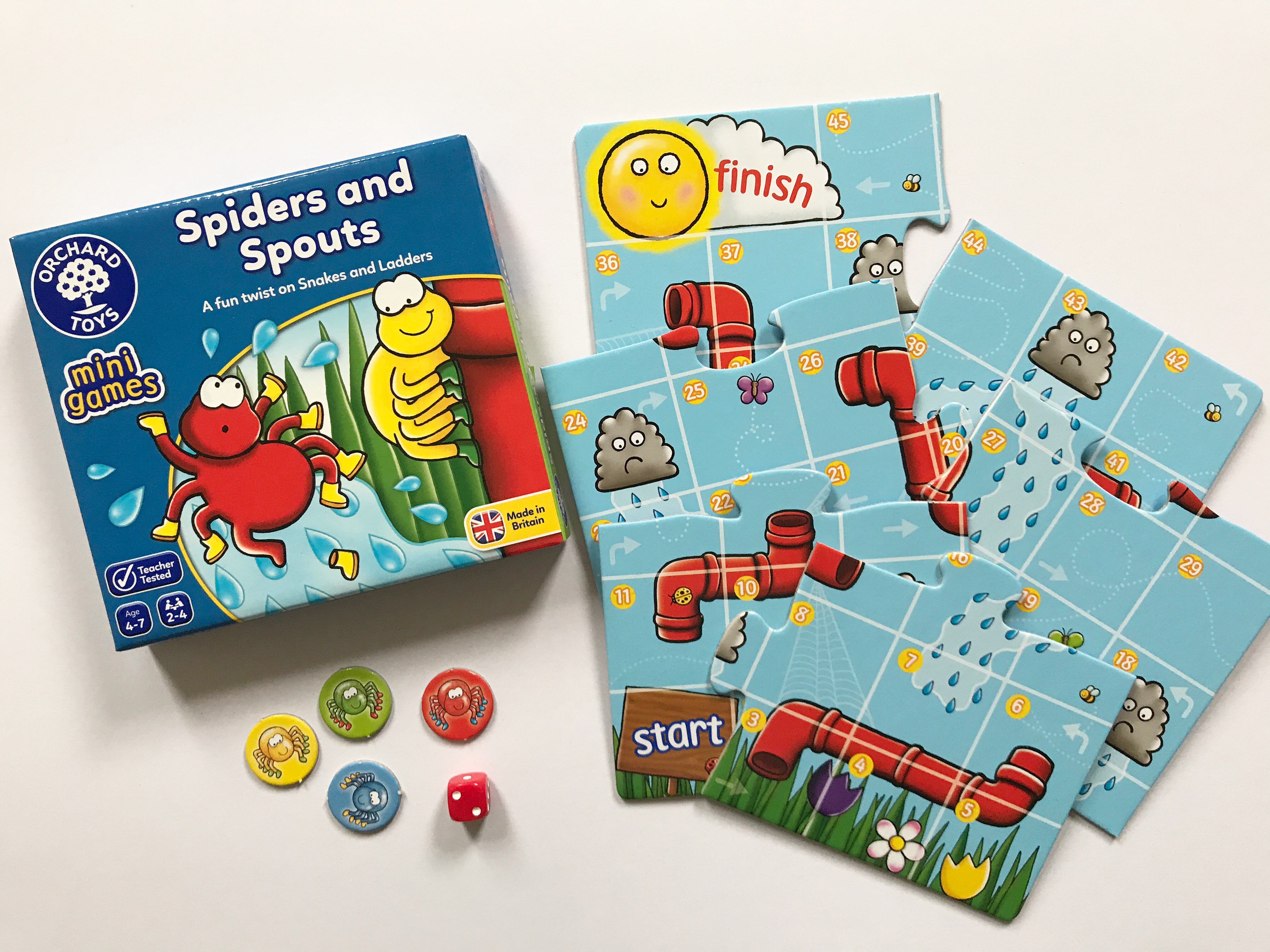 Before you start the game, you piece together the jigsaw pieces to create the board, and each player choses a spider token and places it on start.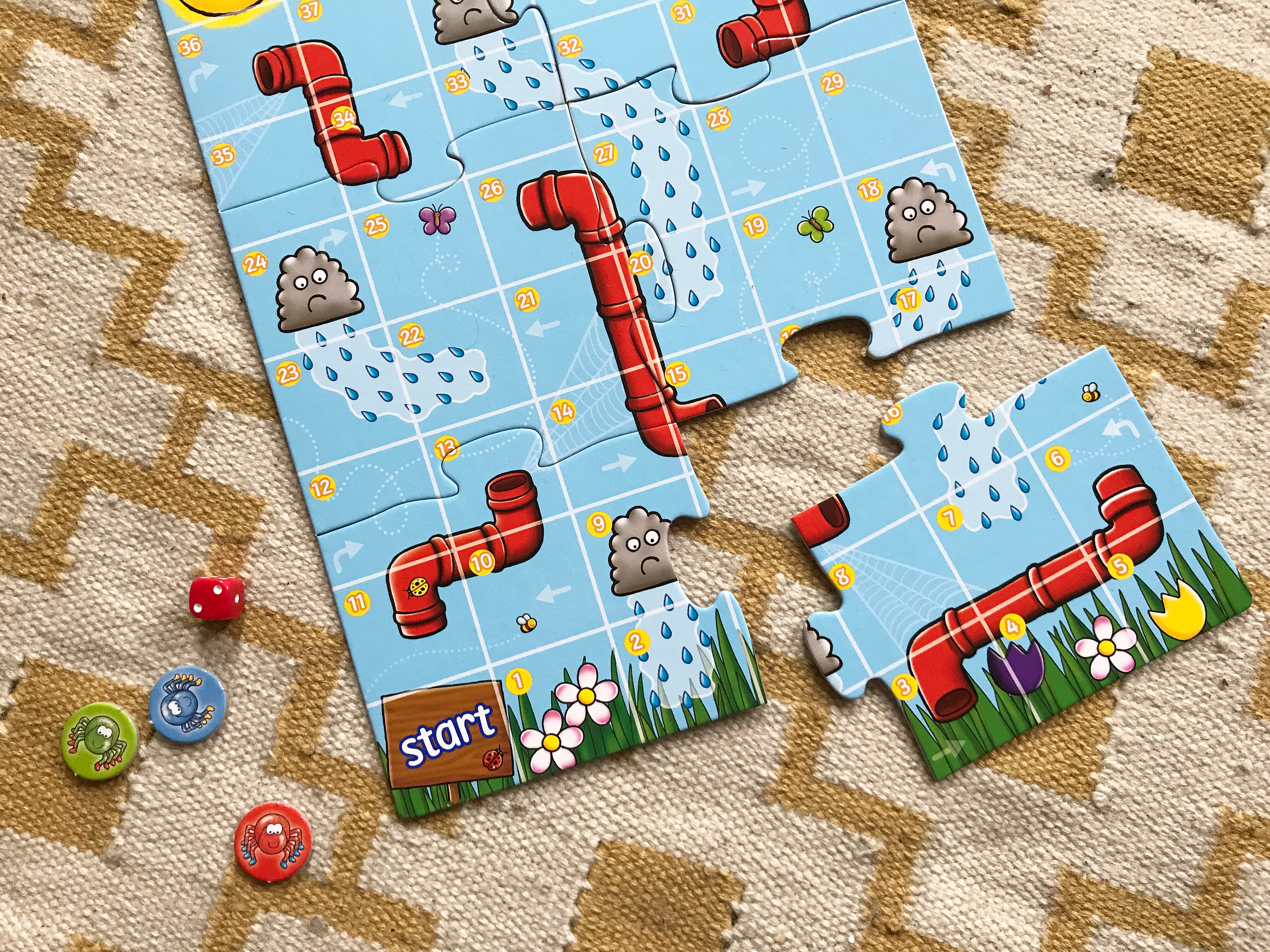 The game is essentially a version of snakes and ladders, except instead of going up a ladder you go up if you land on a spout, and instead of sliding down snakes you go down if you land on a rain cloud. Be prepared for your kids to be singing lots of rounds of 'Incy Wincy Spider'! The first player to reach 'Finish' wins the game.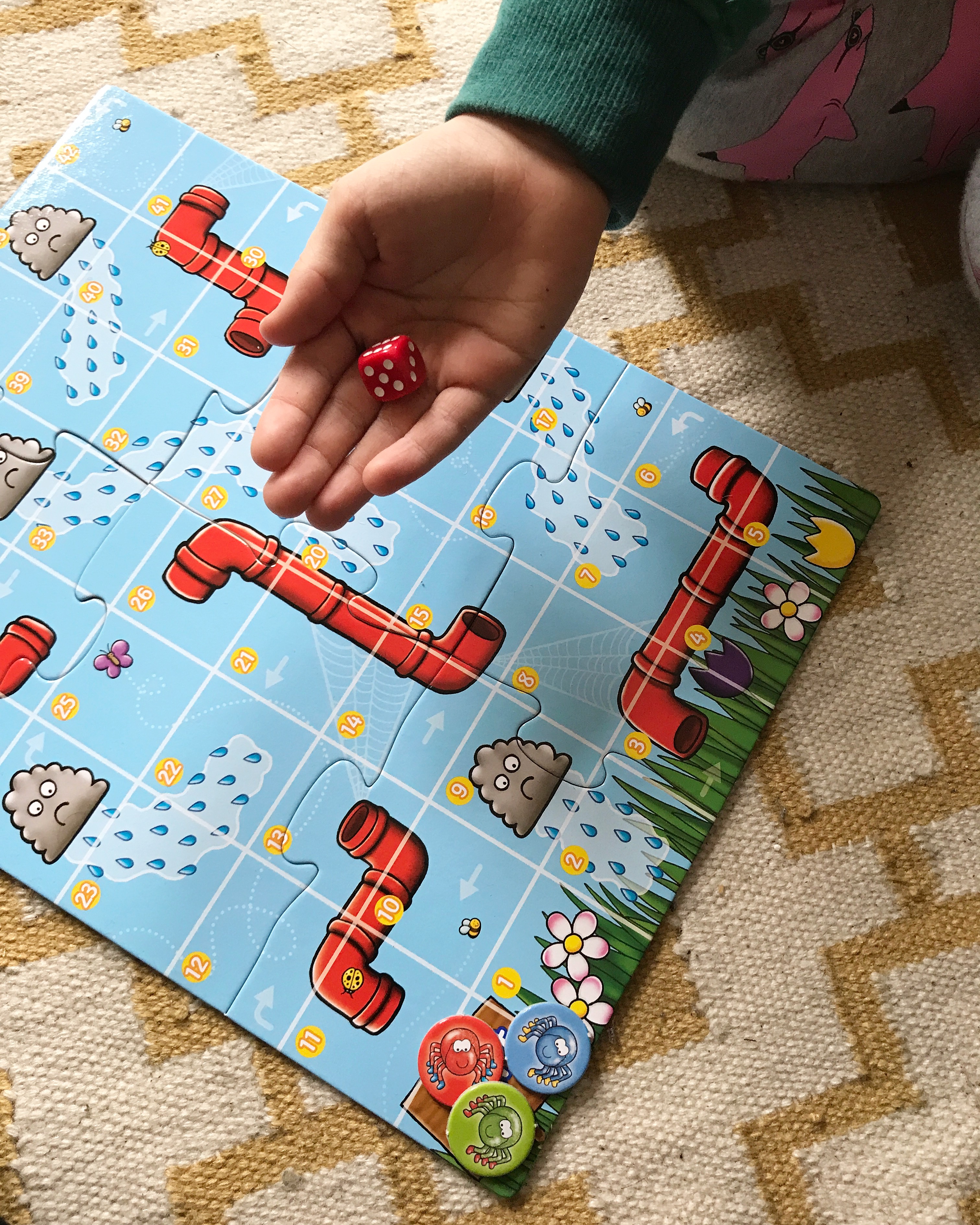 The game is for 2 to 4 players, and is recommended for ages 4 to 7. My 3 year old did join in, though he cheated a lot because he basically just wanted his slider to climb up all the spouts! My 7 year old thought the sad little rain clouds were really cute, lol.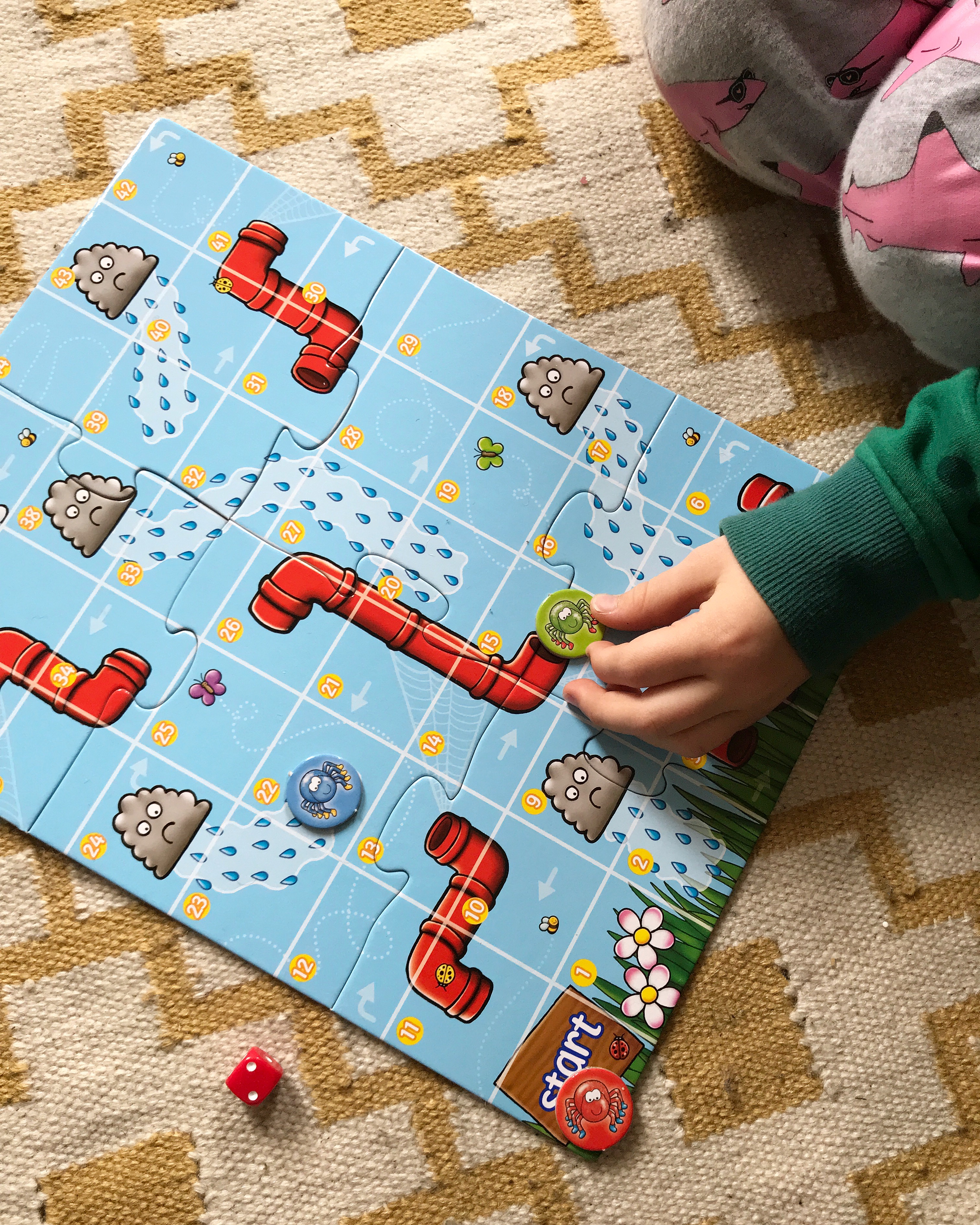 I love both these games, because they are simple and straight forward. There's no complicated instructions to get your head round and you can just crack open the box and get going. And as with all Orchard Toys games, the games are really good, sturdy quality and the illustrations are lovely. Both games are super compact, and won't take up much space in your luggage, and at only £5 each they won't break the bank either, which is great because as we all know, holidays are expensive enough as it is. So a winner all round, I'd say! Your only problem will be choosing which games to take with you on holiday, as there are a dozen to choose from.
Disclosure: We received one free copy each of Little Bugs Bingo, and Spiders and Spouts, in exchange for an honest review. All words and opinions are our own.