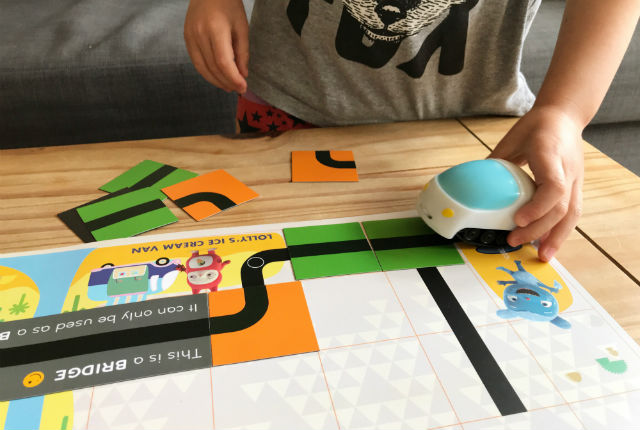 Review: OKIDO Which Way? Game [AD]
Today we have a review to share for anyone interested in STEM activities, specifically coding. We were recently sent a game from OKIDO to test out. You may already be familiar with OKIDO brand, the publish a really lovely magazine for kids which we have read in the past, and there's also a related kids TV show on CBeebies (which we haven't seen yet). The OKIDO Which Way? Game aims to introduce young children to coding. My boys were already familiar with the concept of coding, as it's part of their dad's job, so this was a great opportunity for us to explore the concept a bit more and learn a bit more about "what daddy does". The game is aimed at ages 4-8 which was perfect for us as my boys are 4 and 8.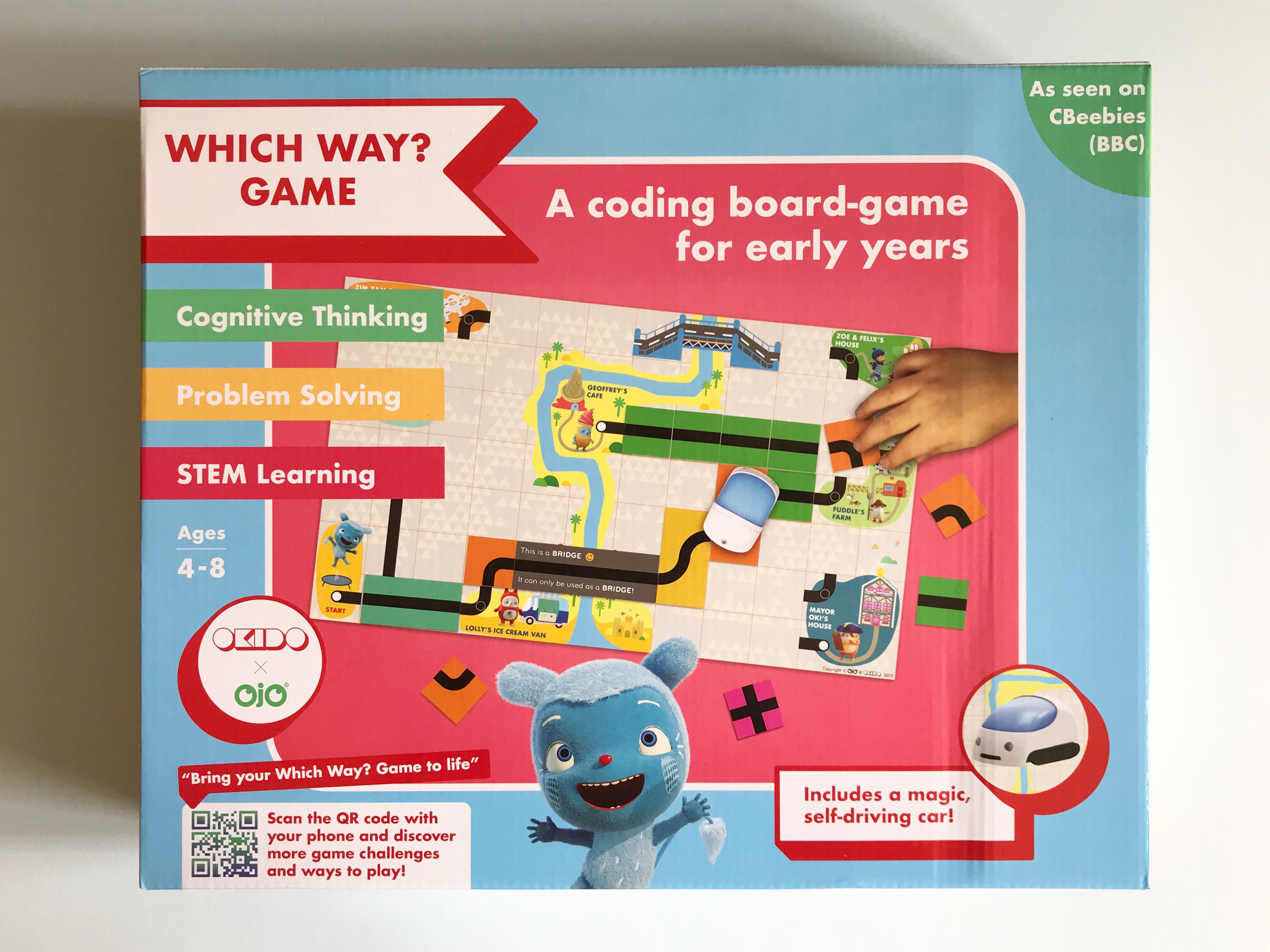 Disclosure: We were sent a free copy of the OKIDO Which Game? in return for an honest review. All views and opinions are our own.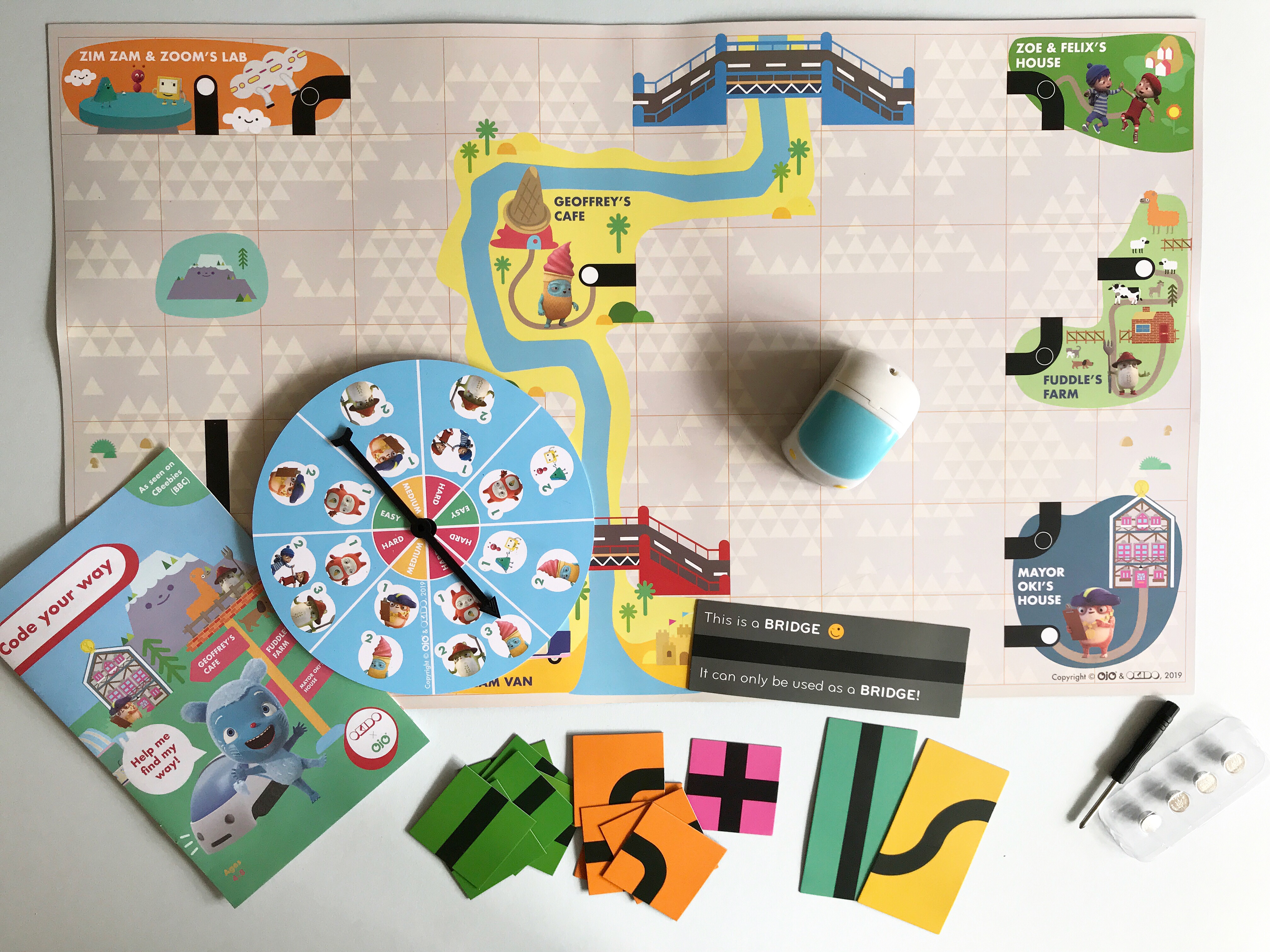 What's in the Box? You get a large magnetic board (37cm x 61cm) great for little hands, 16 magnetic tiles, a "Mission Wheel", a self-driving "Okidoodle" car, a little booklet, and all a small screwdriver and spare batteries. Can I just take a moment to say how brilliant that last bit is! We have had so many toys in the past that have not only required a screwdriver, but one so tiny none of ours would fit. But here, problem anticipated and solved! The spare batteries are for the Okidoodle car, which already comes fitted with some batteries so they are indeed spares. Before you play for the first time, you'll need to unscrew the back of the car though and remove the bits of paper between the existing batteries.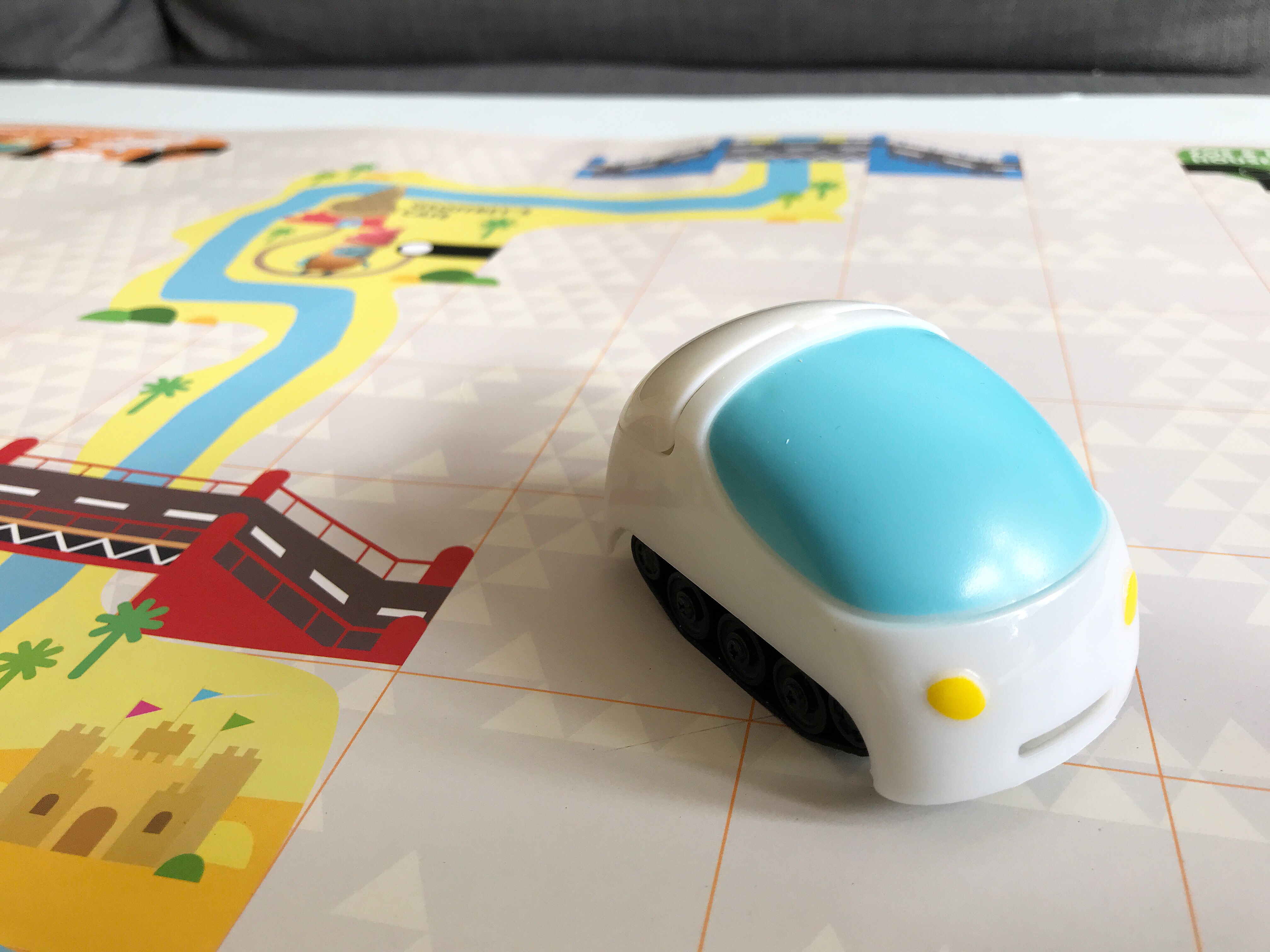 Moving on to the game play…the aim of the game is to help Messy (who is one of the OKIDO characters) visit his friends on the board in his Okidoodle car. The car runs along the black lines on the magnetic tiles, and there already some black lines added to the map on the board to get you started. Your challenge is to build a path that visits certain friends in a certain order and then let the car drive along it. If it follows the path in the order you intended, you have succeeded! Each step of the game addresses a different coding skill.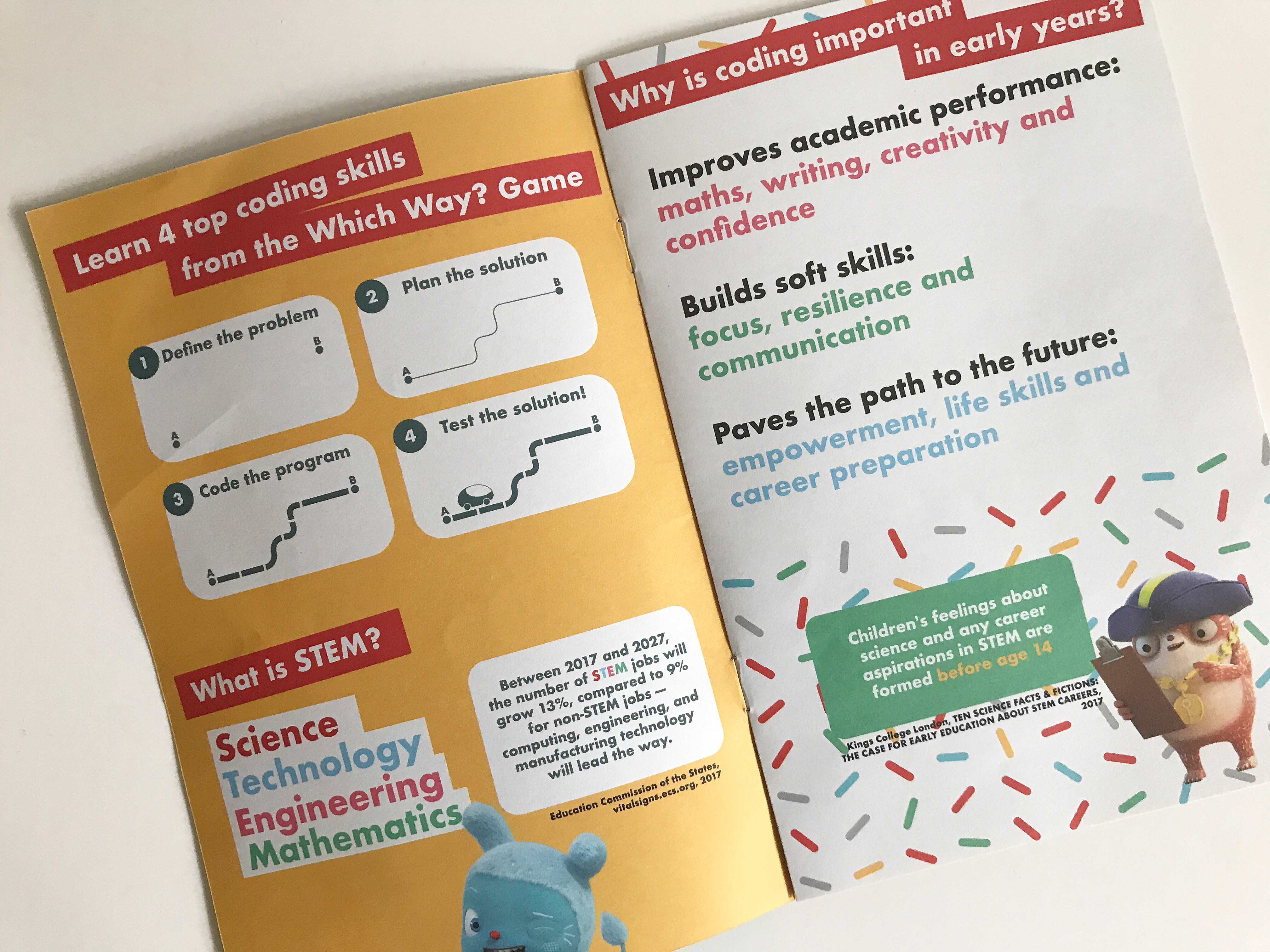 First coding skill: Define the problem – To start the game, you spin the Mission Wheel, which tells you which friends to visit and in what order. You have defined your problem! There are three levels of difficulty – easy, medium and hard.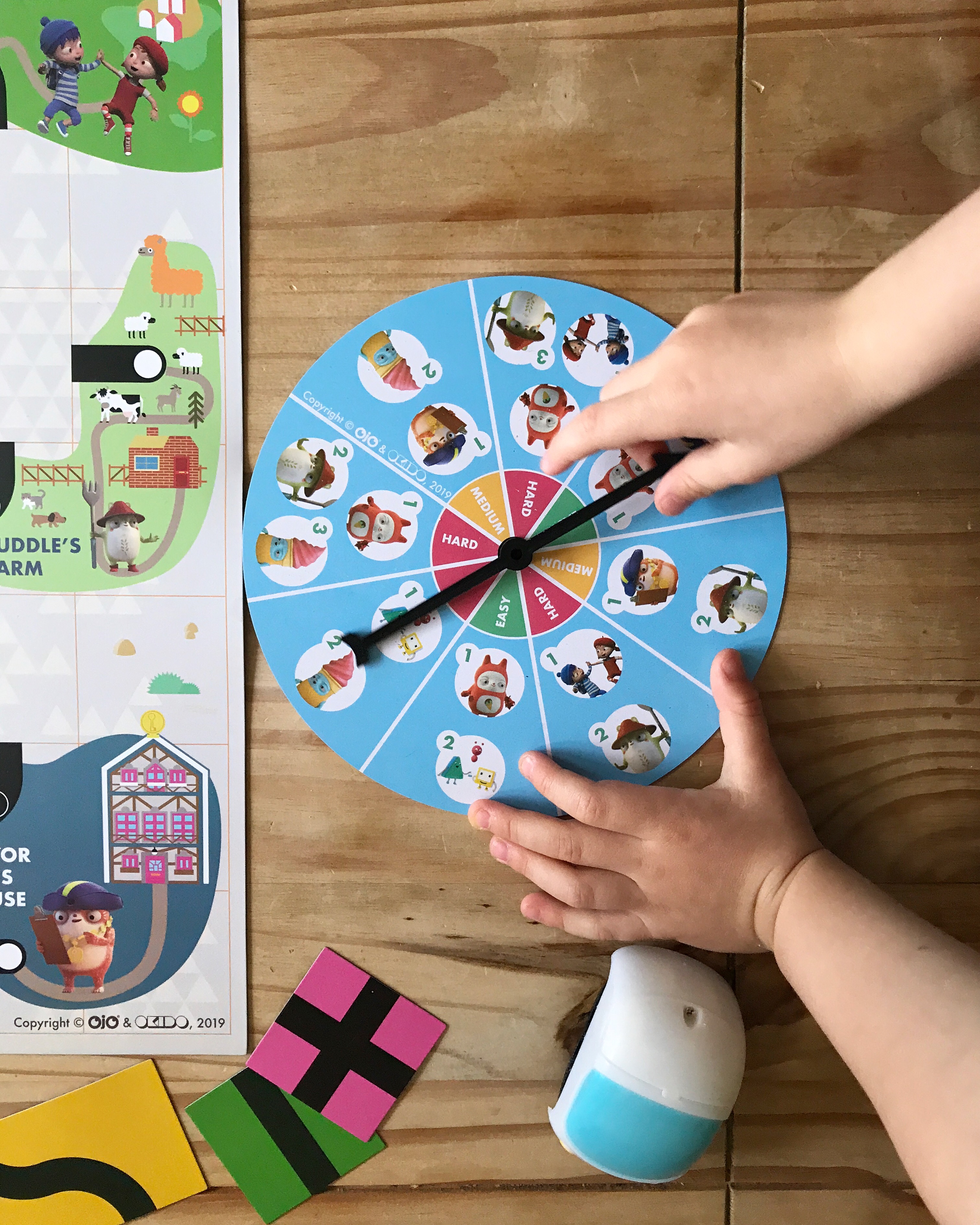 Second coding skill: Plan the solution – Instead of rushing in with the magnetic tiles, you are encouraged to first plan your route by tracing it with your finger across the map on the board. Each path starts at Messy's place in the bottom left corner of the map.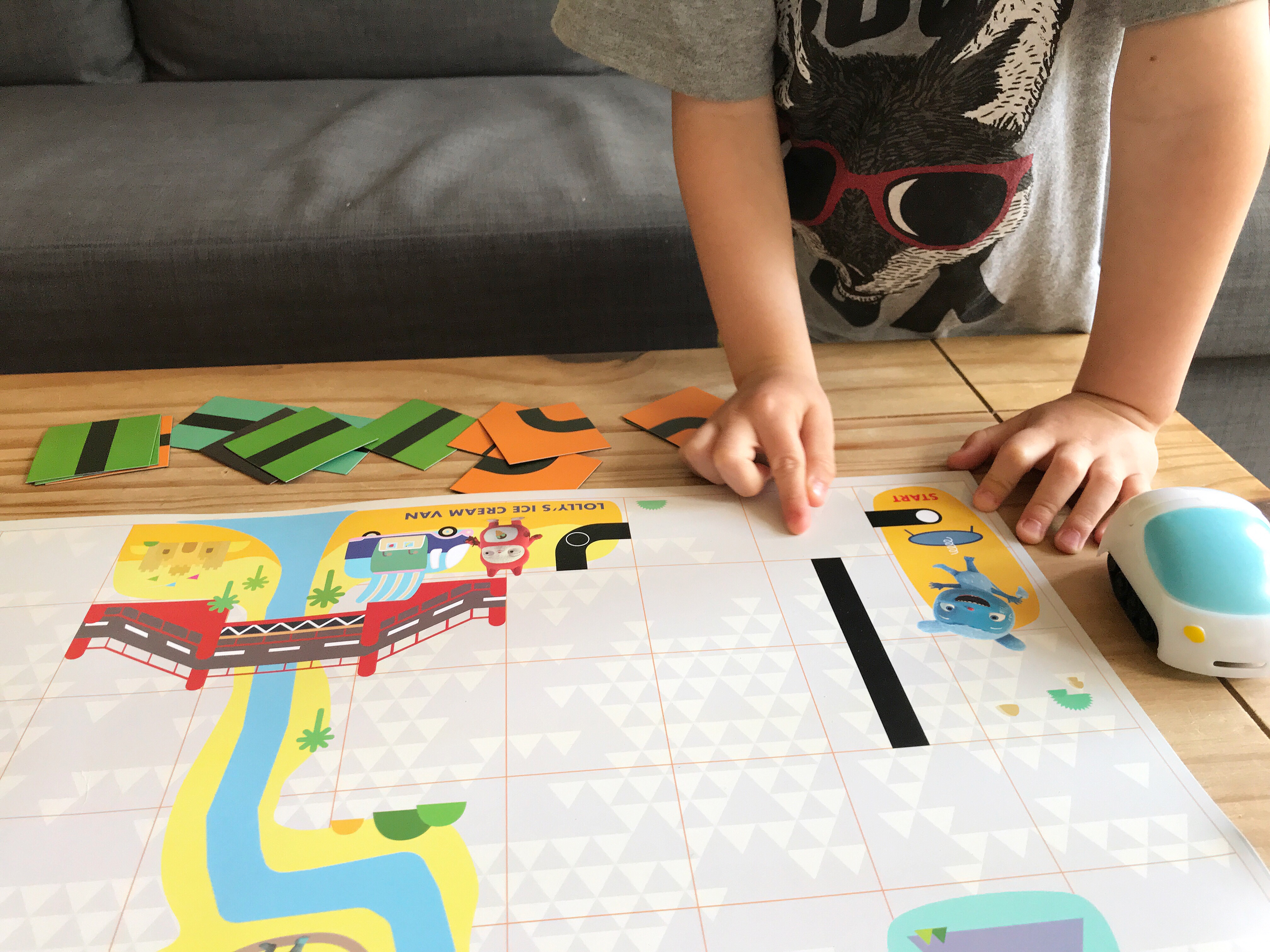 Third coding skill: Code the programme – Now it's time to build your path! You do so by placing the magnetic tiles onto the grid of the board's map. If you run out of tile before completing your path, you'll need to rethink.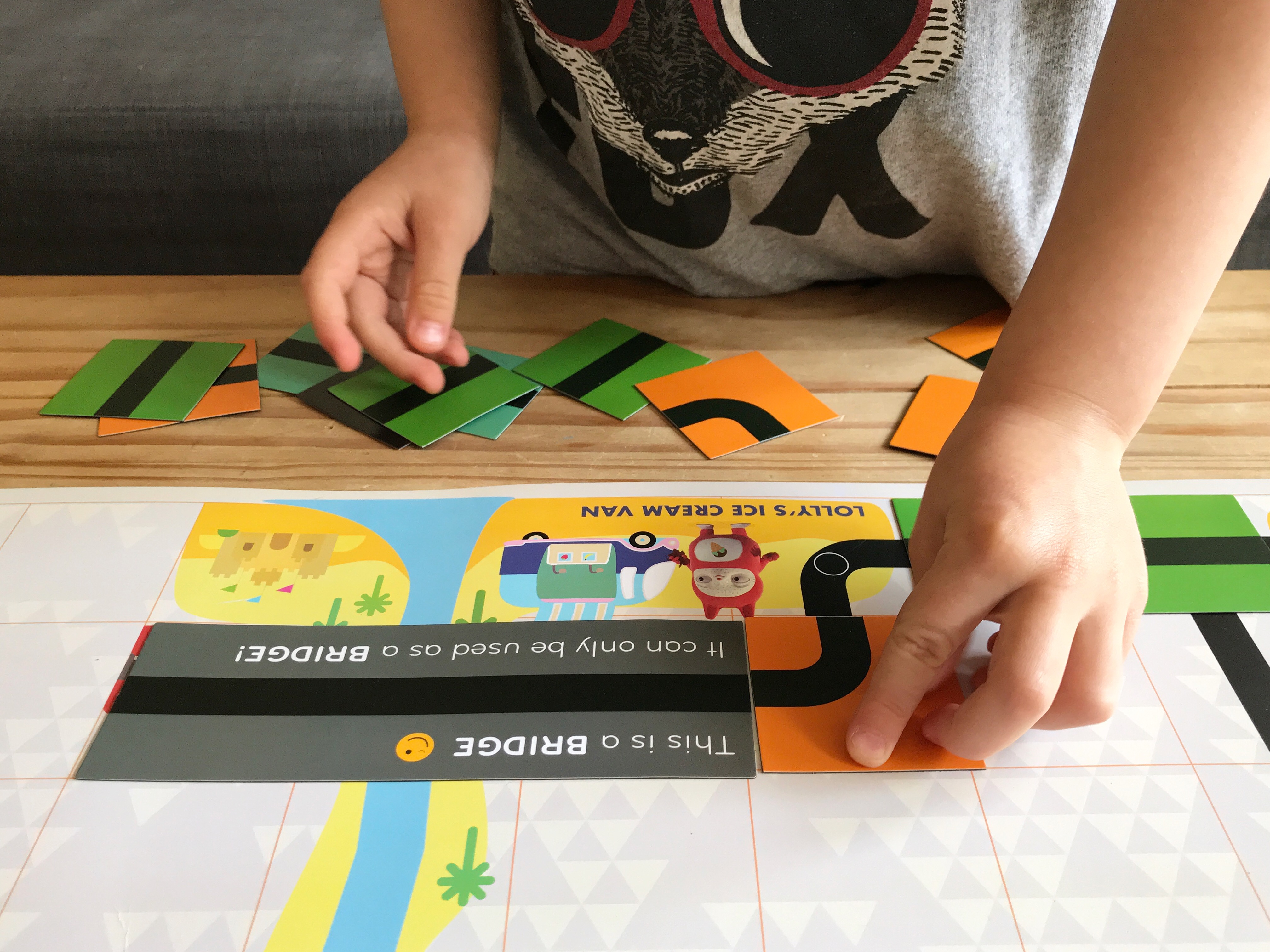 Fourth coding skill: Test the solution! – Switch on the Okidoodle car, place it on the start of the path, i.e. the black line, at Messy's house, and see if it will drive to your destination in the order you intended. If yes, then your mission is complete, if not, adjust your path and try again.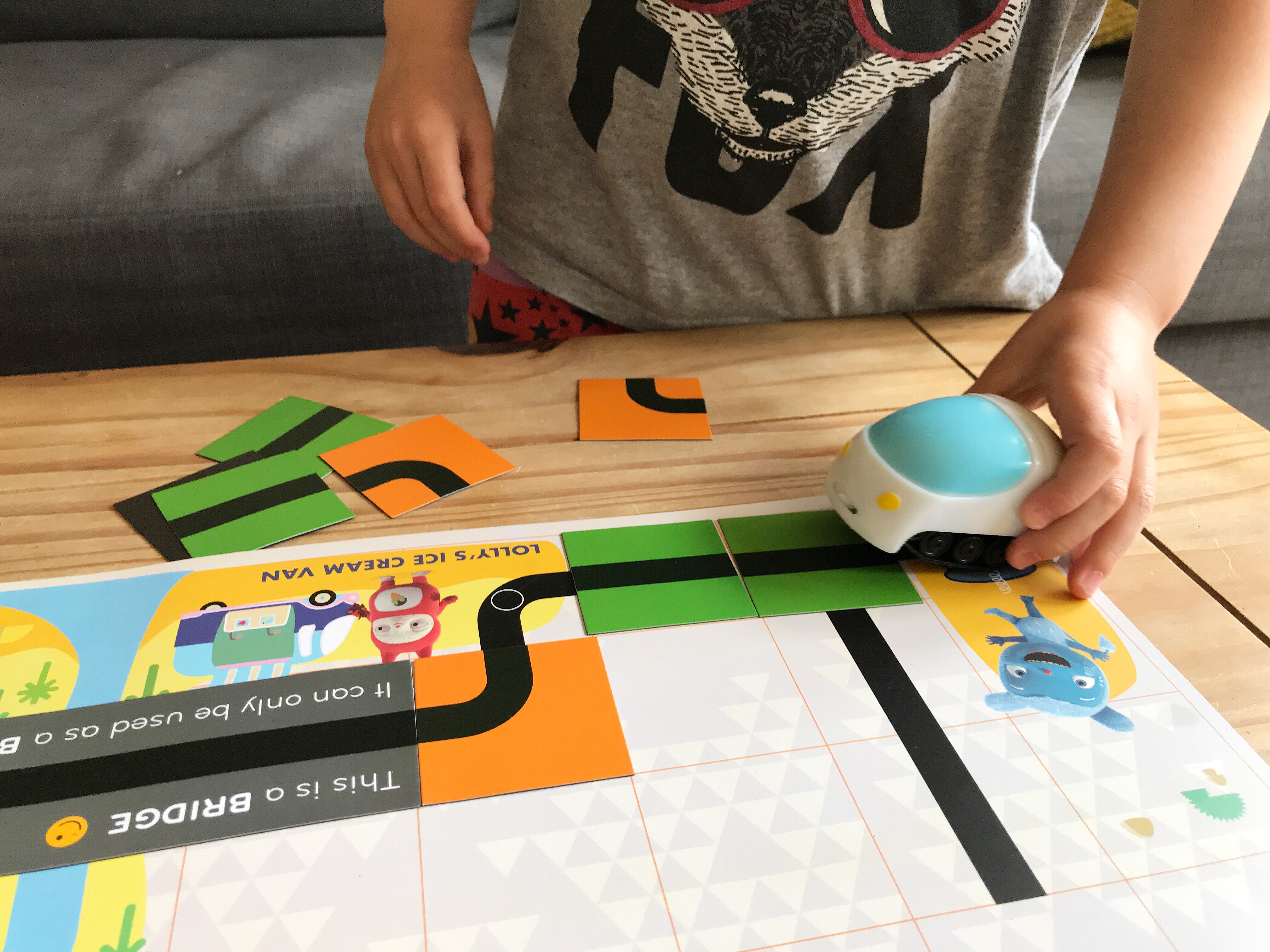 Their are two ways to play this game – you can either play it on your own (or a child on their own with a parent assisting), or your can play it against each other, in which case players take it in turn to spin the Mission Wheel and build and test a path. There's a scoreboard on the back of the enclosed booklet, where you can tick off each friend as you visit them. The first player to visit all friends wins. My 4 year old really enjoyed playing this and also building his own paths without the Mission Wheel. My 8 year old found it perhaps a little too easy, being at the top end of the age range, but he still enjoyed it. When the two boys played the game together, we had my little one do the easy and medium challenges, and my eldest do the hard ones, to make the playing field a little more even.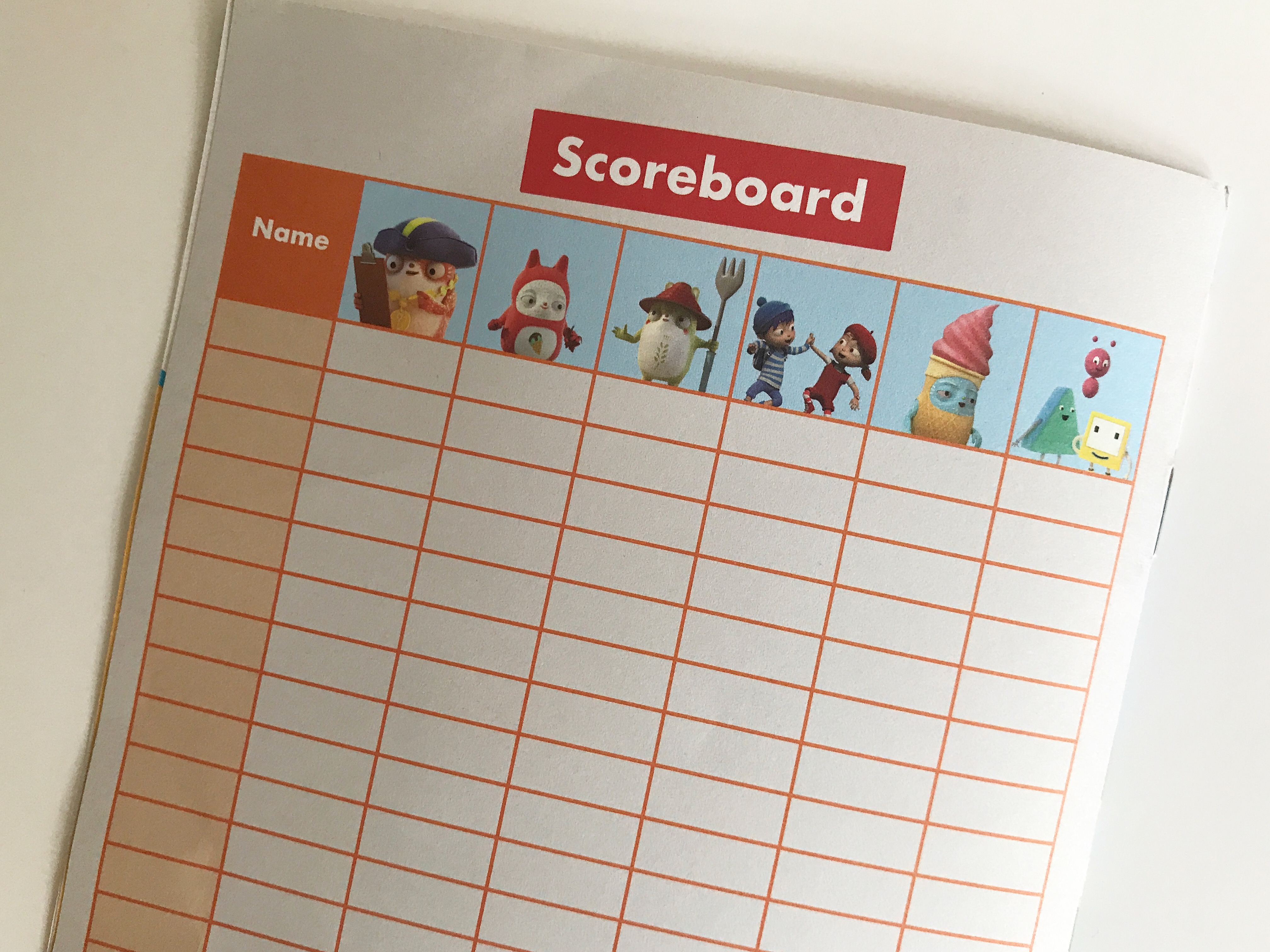 Overall, I feel this is a great game to introduce kids to coding. It is easy to set up and the instructions are easy to follow, it's both fun and educational, and it teaches kids the basic principles of coding in a simple way. Oh, and did I mention the replacement batteries and screwdriver? However, I do have a couple of quibbles. Firstly, the board. Due to its size, it comes folded up and has a big bend in it when you unfold it. We left it under a heavy pile of coffee table books for a couple of days to flatten it out, but even then it still had a bit of a wave, and then of course when you pack it way again at the end it gets bent all over again. It was flat enough after being under the books to play with it, but I do wonder whether there would be a better way to construct the board, e.g. our of a couple of tiles that slot together. This would also make it smaller to store as the box is very big, even with the board folded in half. And secondly, while the board and tiles are nice and chunky for little hands, the car in contrast feels a little flimsy and the runners sometimes slip off it. They are easy enough to put back, but considering the age range this is aimed at, I feel the car could be a little more robust.
All in all though, this has given us hours of fun and I would recommend it to anyone wanting to introduce their kids to coding. The OKIDO Which Way? Game costs £30 and is available via the OKIDO website.