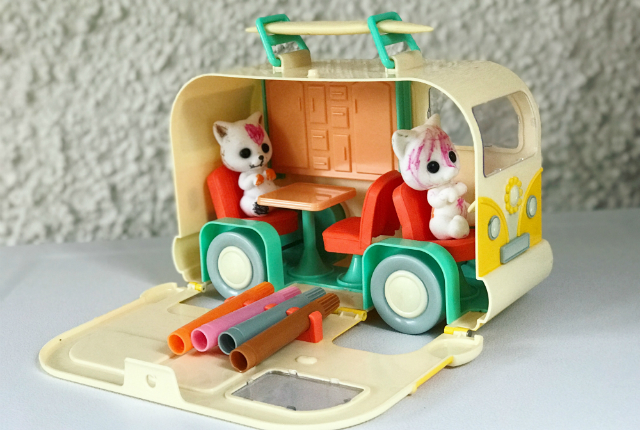 Review: Fuzzikins Campervan [AD]
It may feel like the Summer holidays are just behind us, but in Edinburgh we're already half way to the school Autumn holidays! My kids would love to go camping, but I'm not really thrilled by the idea. So in the mean time, they get to live out their camping fantasies with the Fuzzikins Campervan that we were sent for review. They have been playing with it for hours, so I'd definitely say it's been a hit with them – let's take a close look.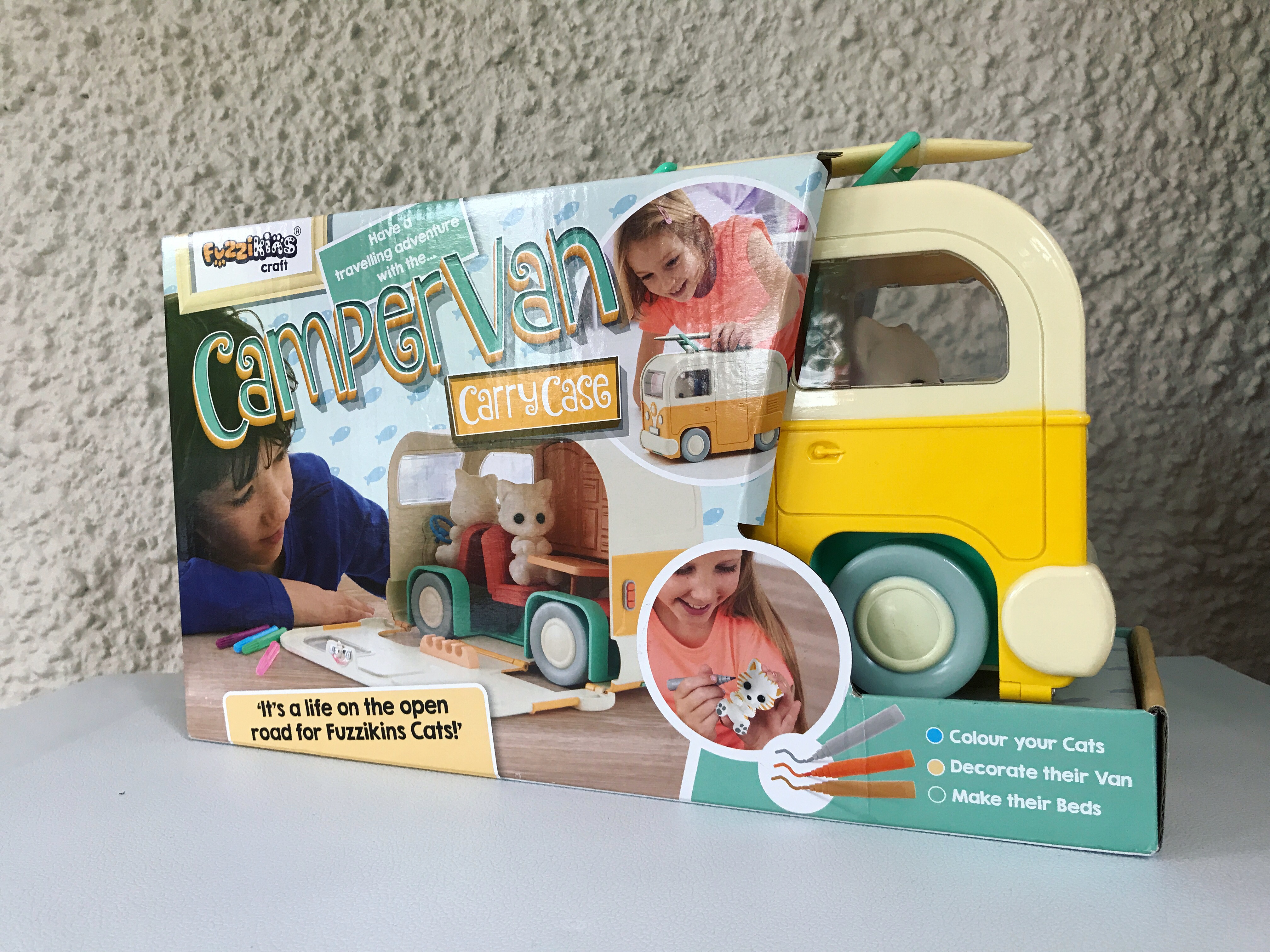 What's in the box? The Fuzzikins Campervan Carrycase comes with two cute little cats, a set of felt tip pens, several sheets of colour in stickers, and a little blanket. And the campervan itself, of course, which as the name implies doubles up as a carrycase. There are some clips on the inside to keep the pens securely in place so you don't lose them.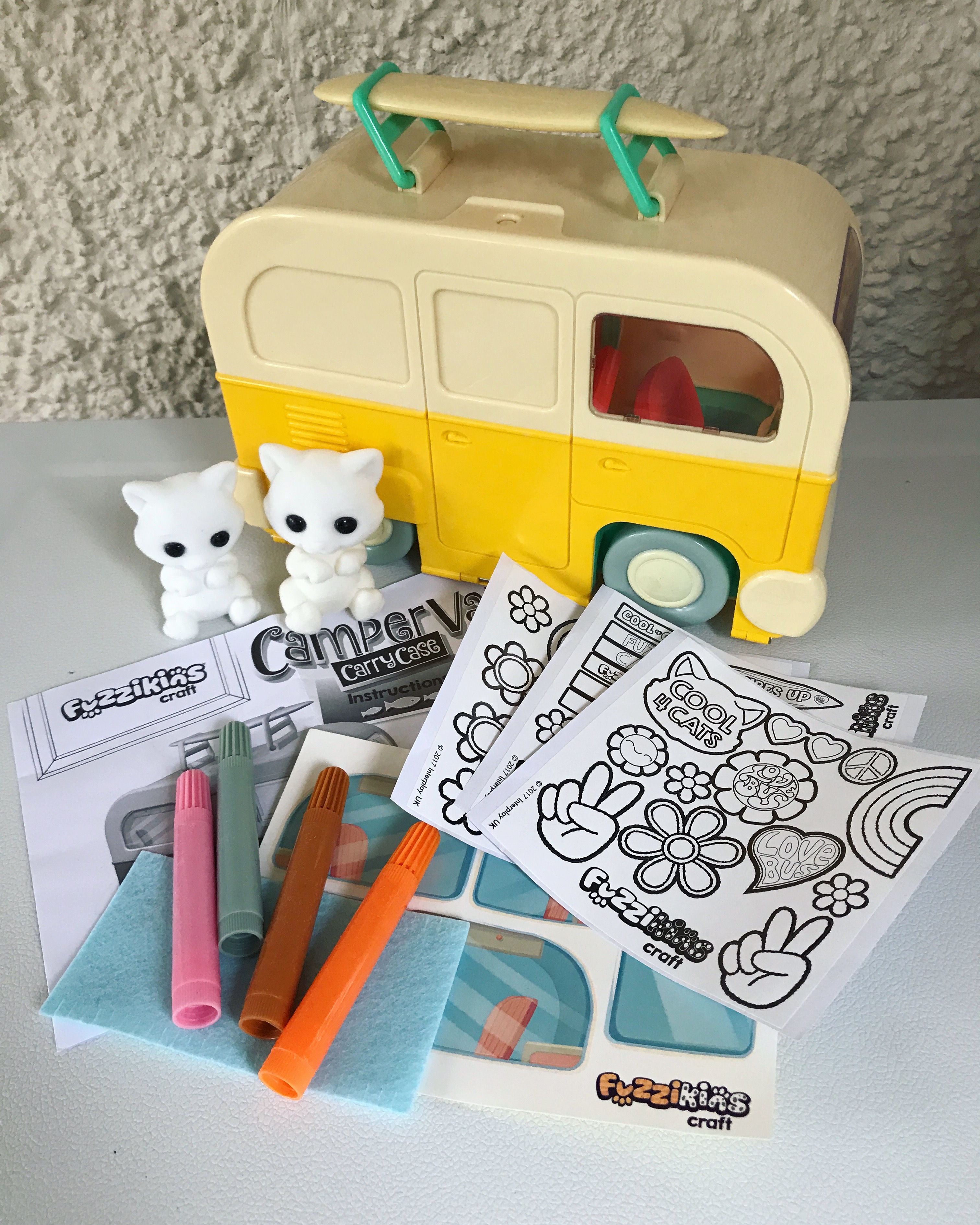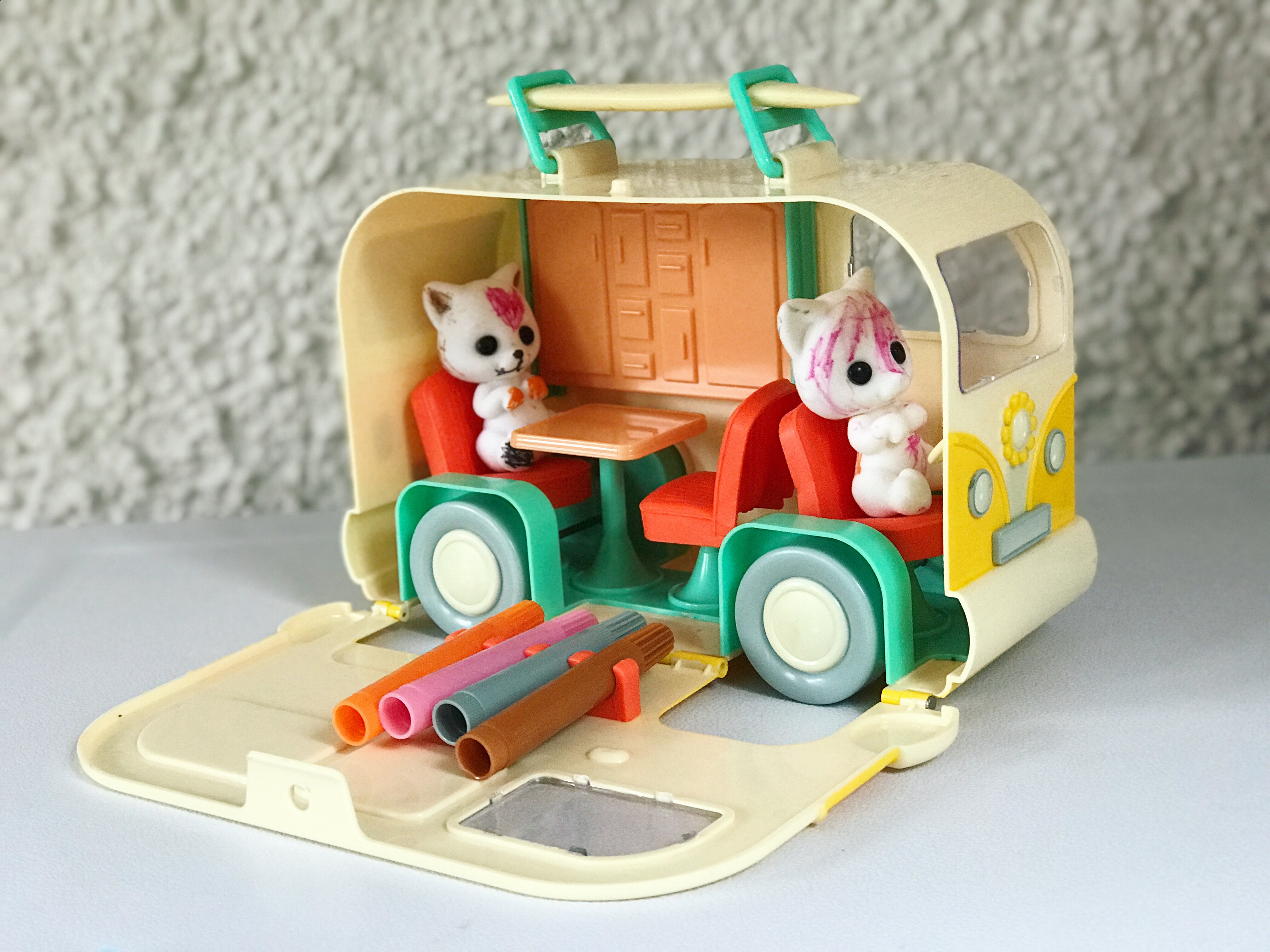 My kids love their new campervan, because it combines three of their favourite things – crafting, role play, and cars. Anything to do with cars or vehicles is pretty much guaranteed to be a hit with them, but they also loved colouring in their cats. Since there were two cats included, they could each have one of their own to colour in. According to the included instructions, you can also wash the cats in warm water and re-colour them, but we haven't tried that yet. Keep in mind though that this applies to the pens included, so if you use other pens on the cats (not that we did) this may not work.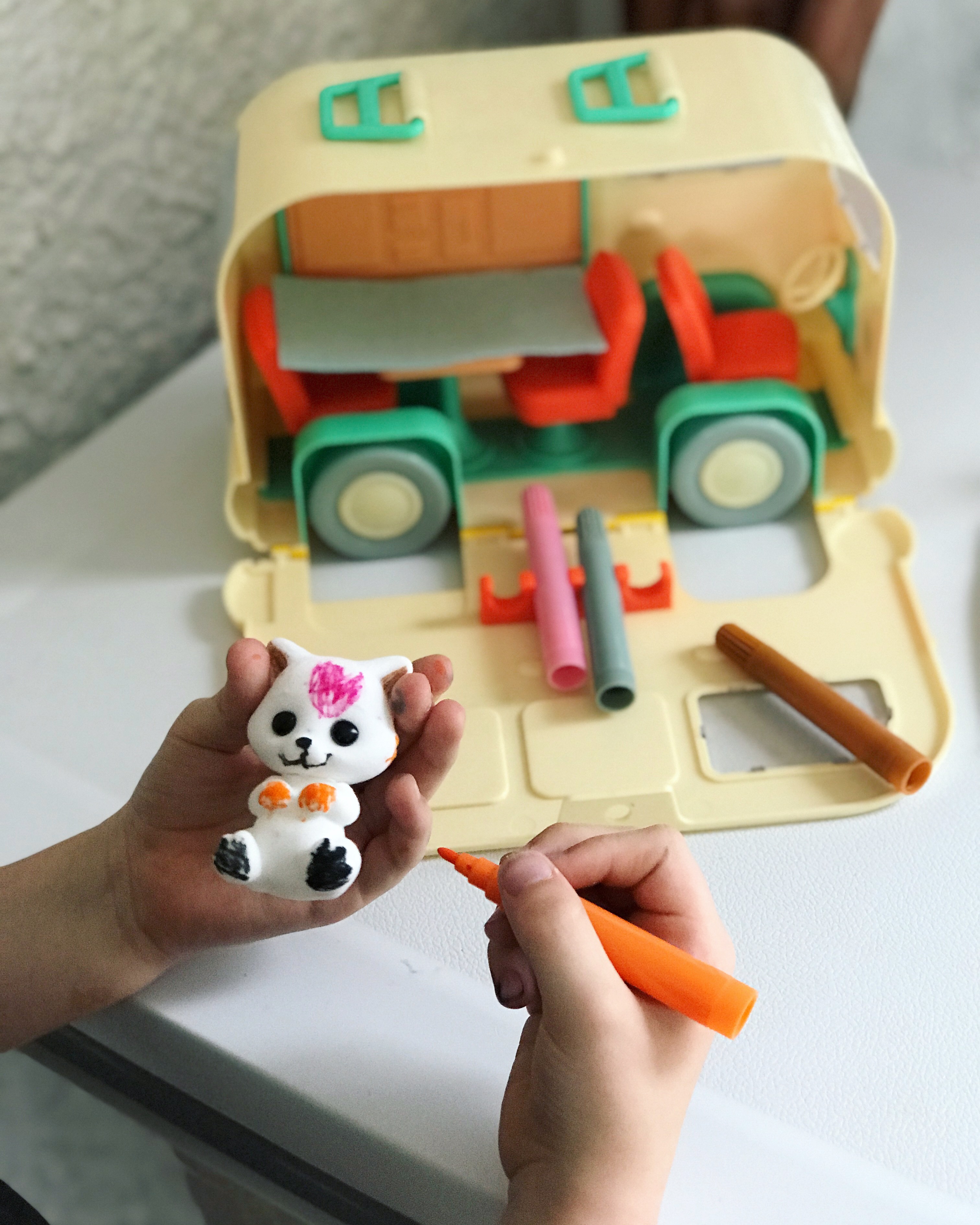 The sheets of stickers are also there to colour in and customise the van, but they didn't want to stick any stickers on their van so we've set the stickers aside for future crafting.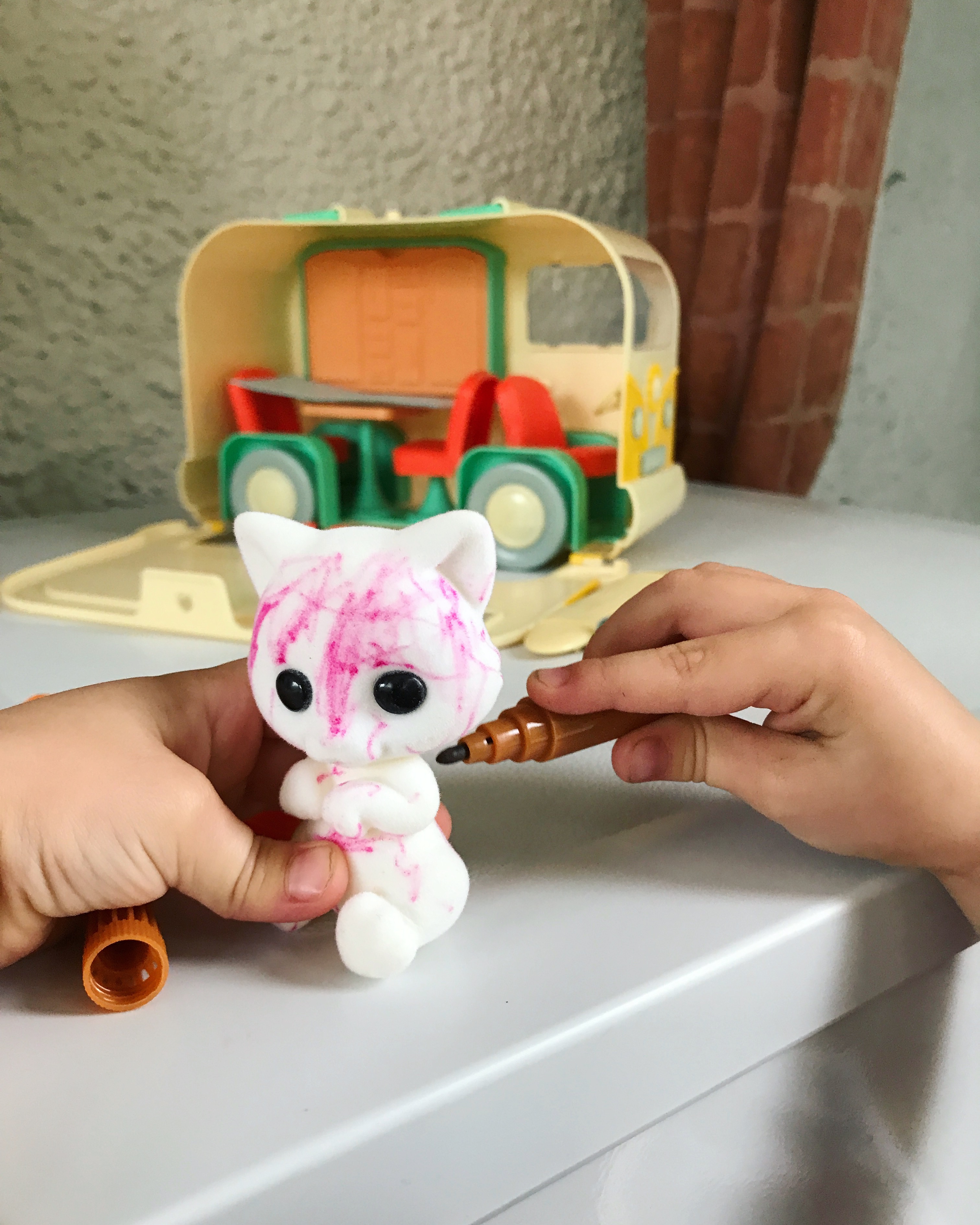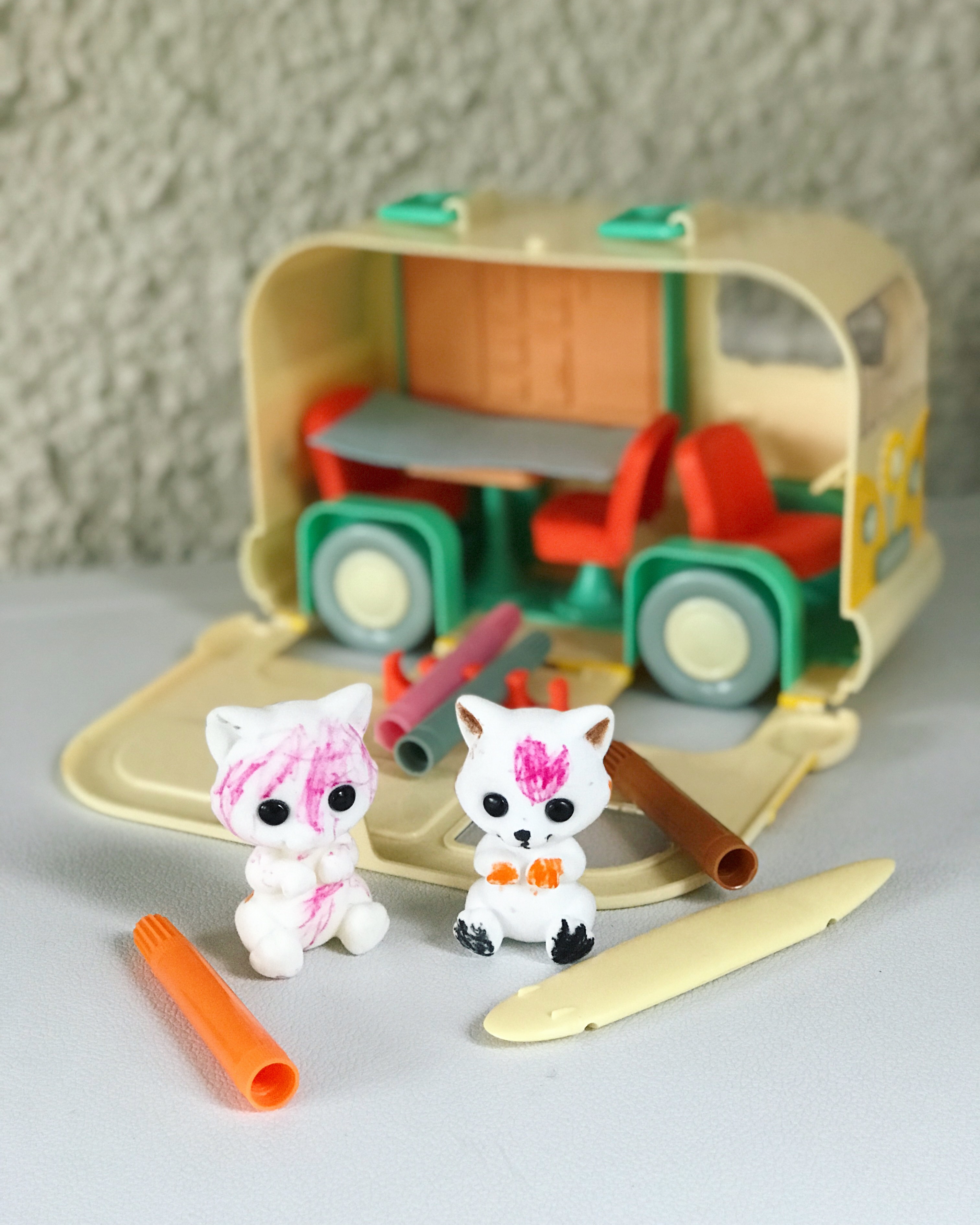 Inside the campervan, the cats can sit at the steering wheel or the table, and there's a flap above the table that flips down to transform in to a bed. There's a little blanket included to cover up the cats. Awww. Another nice little extra feature is that the handle of the carrycase detaches to transform in to a surf board! Apparently our cats like to drive their campervan to the beach for a spot of surfing. Oh, and although it's essentially a carrycase the wheels of the campervan do actually turn!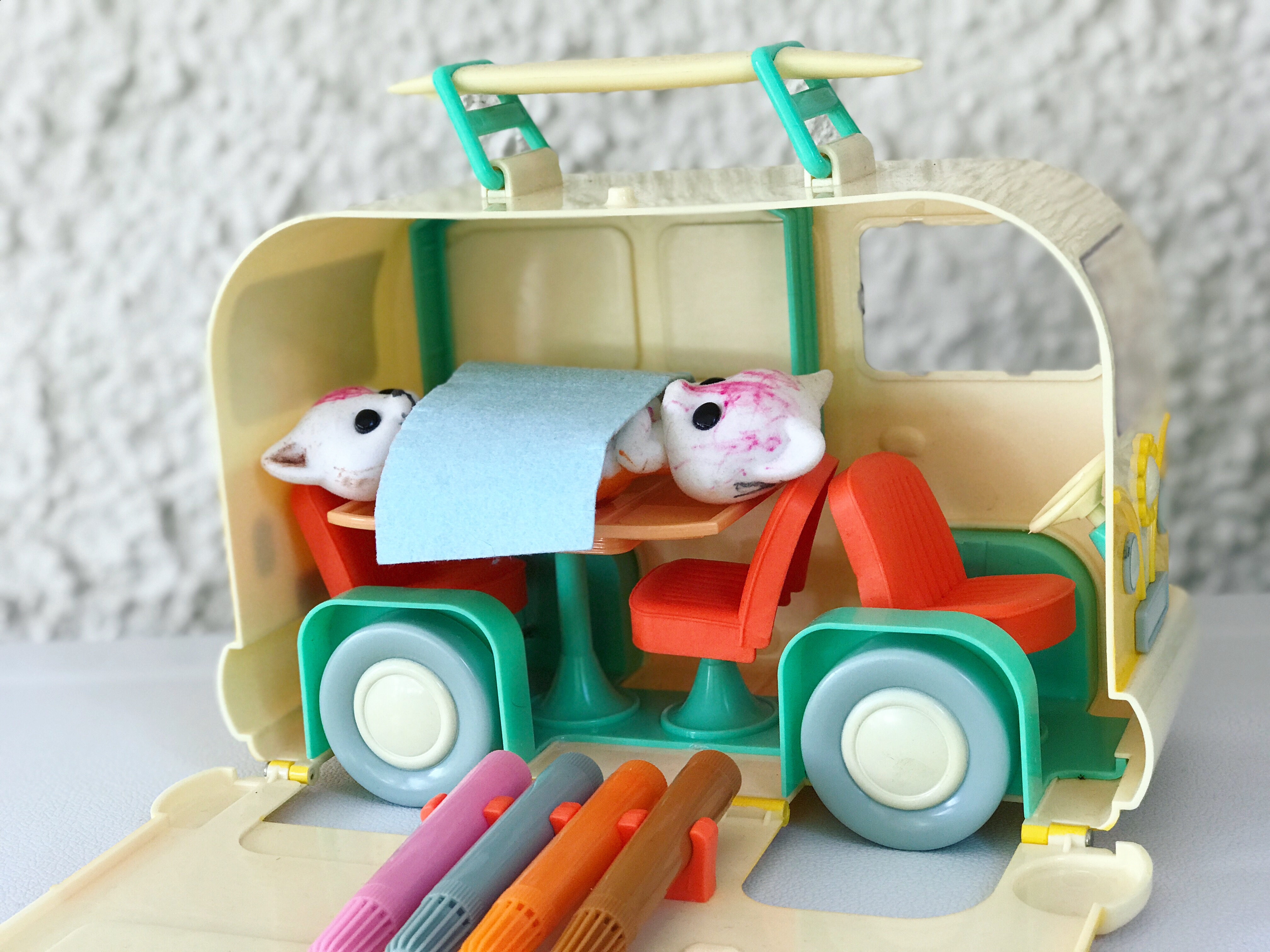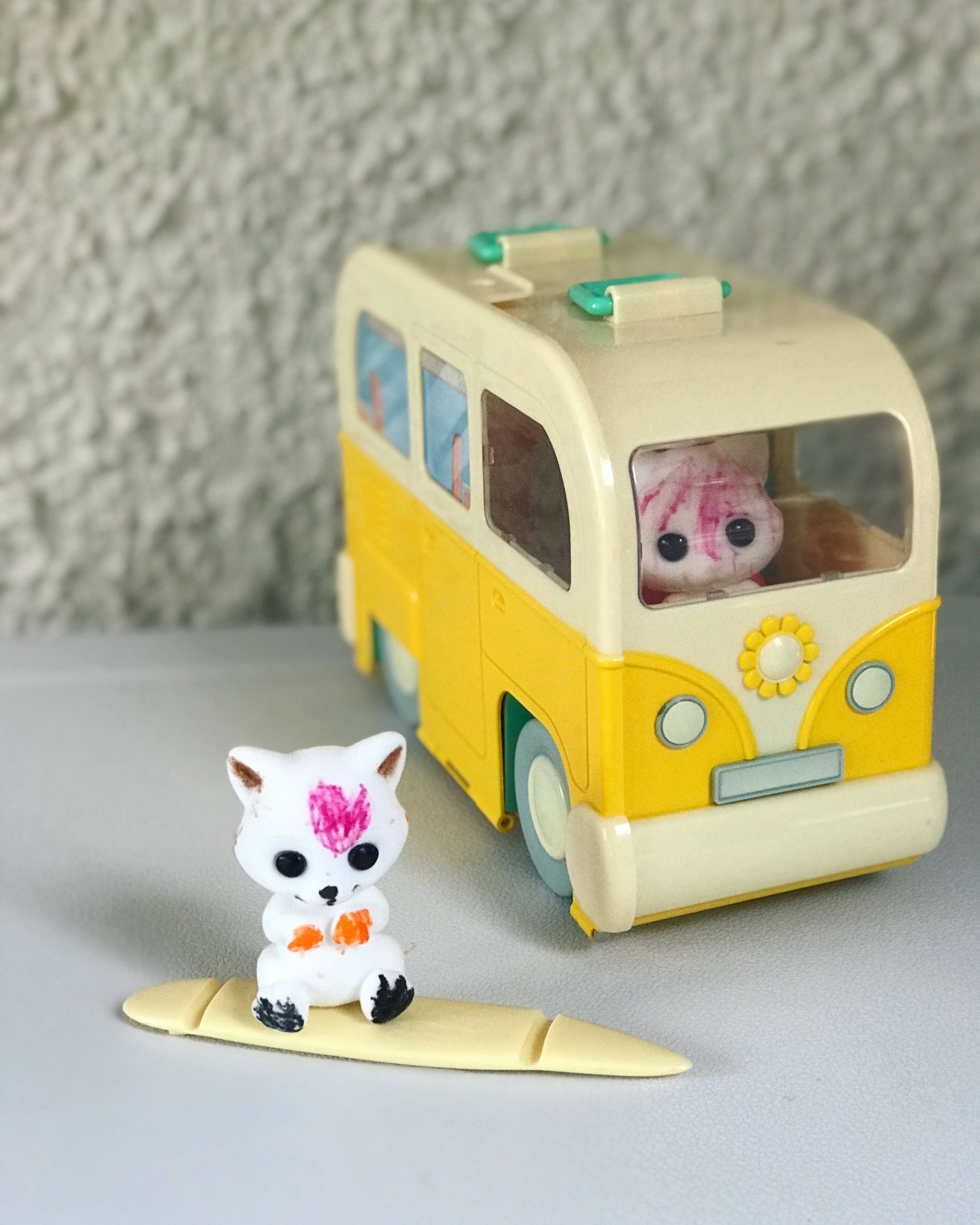 Overall, I'd say this toy has been a big success with the boys. As I mentioned at the start, they play with it for hours and I've caught some of their other toys hitching a ride in the campervan too, haha. The Fuzzikins Campervan is available from high street stores such as John Lewis or Argos, and has a recommended retail price of £19.99. Considering everything you get with it, I think this is a fair price. At the time if writing, it's also available on Amazon at a discount.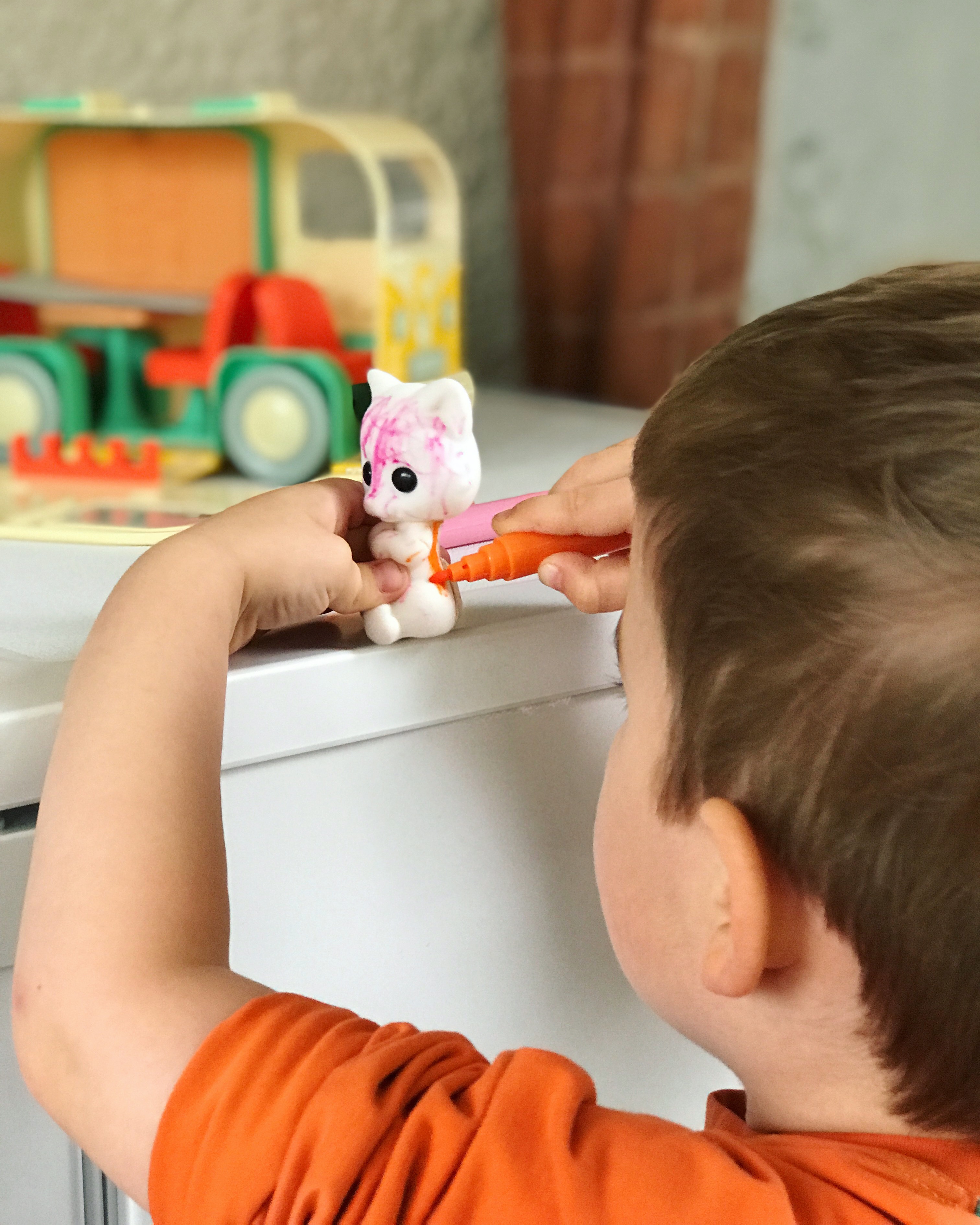 So what do you think of the Fuzzikins Campervan? Is this something your kids would love to play with? Maybe you already have one at home. Let me know in the comments below!
[line]
Disclaimer: We were sent a free Fuzzikins Campervan Carrycase by Wire PR, in return for an honest review. All images, words and opinions are our own.