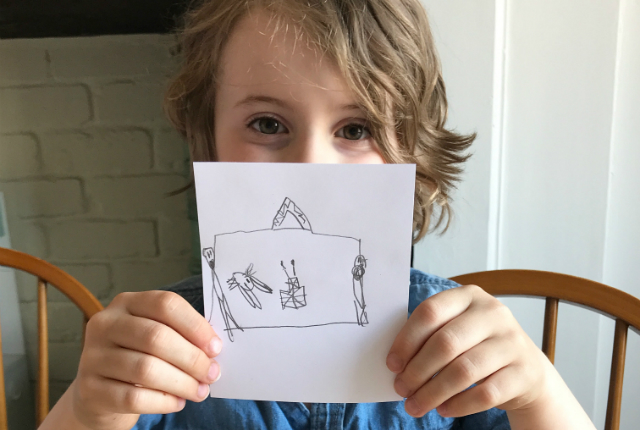 Review: Who What Where Drawing Game [AD]
Disclosure: This post contains a gifted product we were sent for review. All opinions are our own.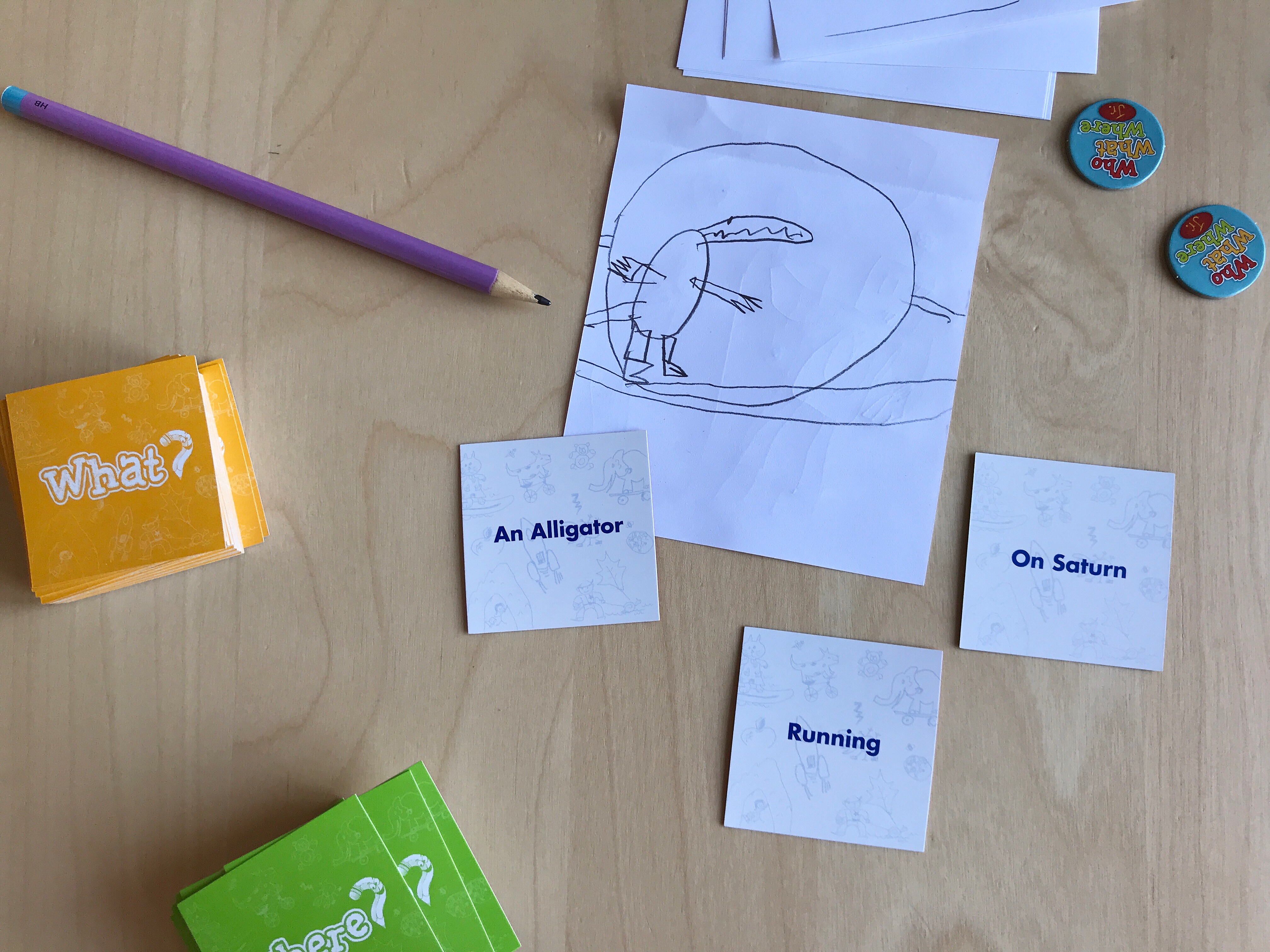 Today, I want to share another game recommendation with you. We were recently invited to test out 'Who What Where Jr' from University Games. Oskar is really in to his drawing at the moment, so I thought it would be a perfect game for him, and I was right. He loved it! In fact, we all really enjoyed it, even our 3 year old who was happy doodling along whilst the rest of us were getting down to some serious game play. But let's start at the beginning.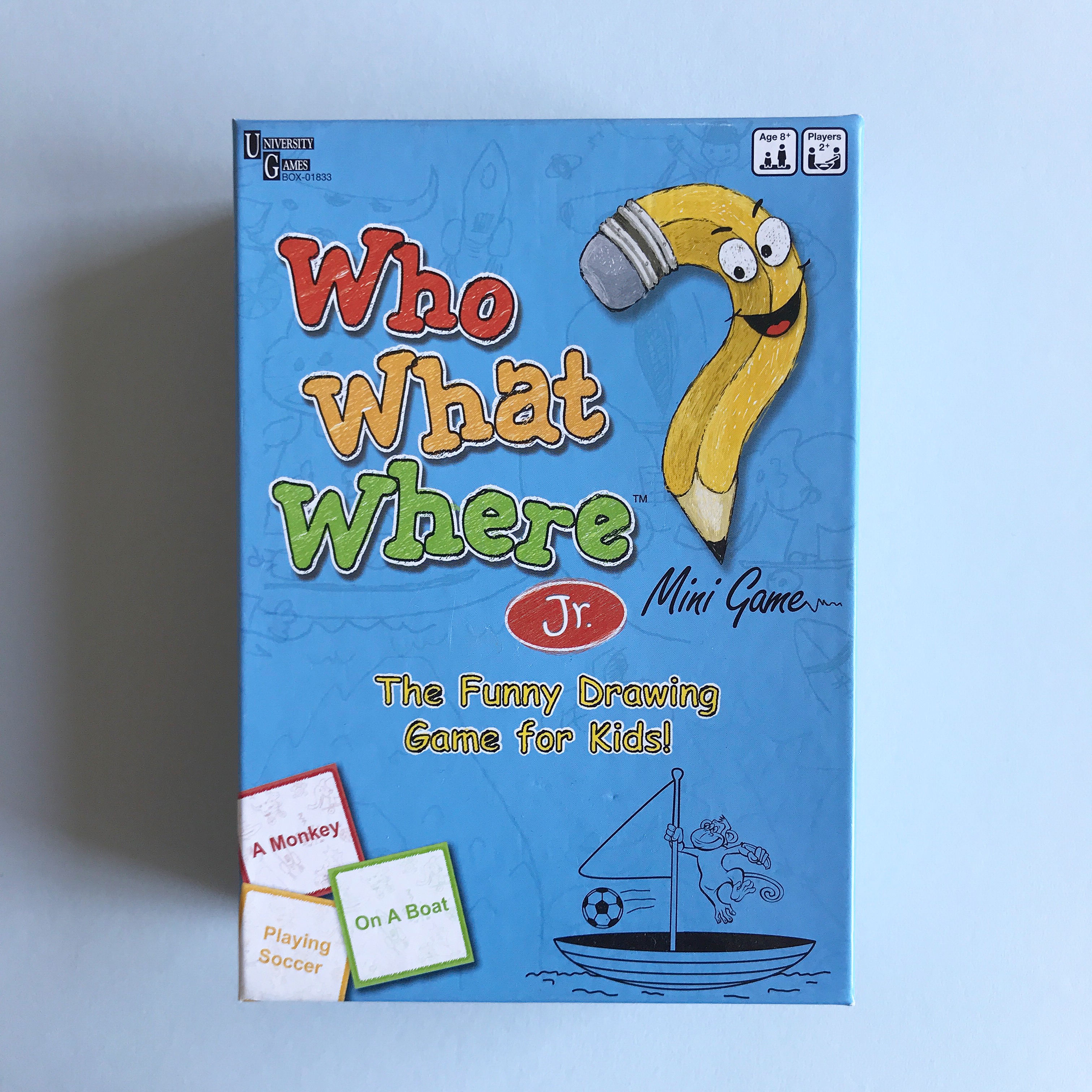 So, what's in the box? There are three sets of cards, some game tokens, a timer, and some paper and a pencil. You'll need a couple of extra pencils, so that each player has one. This was actually a mini travel game version, so even though we were playing it at home, it's the perfect size to take on holiday.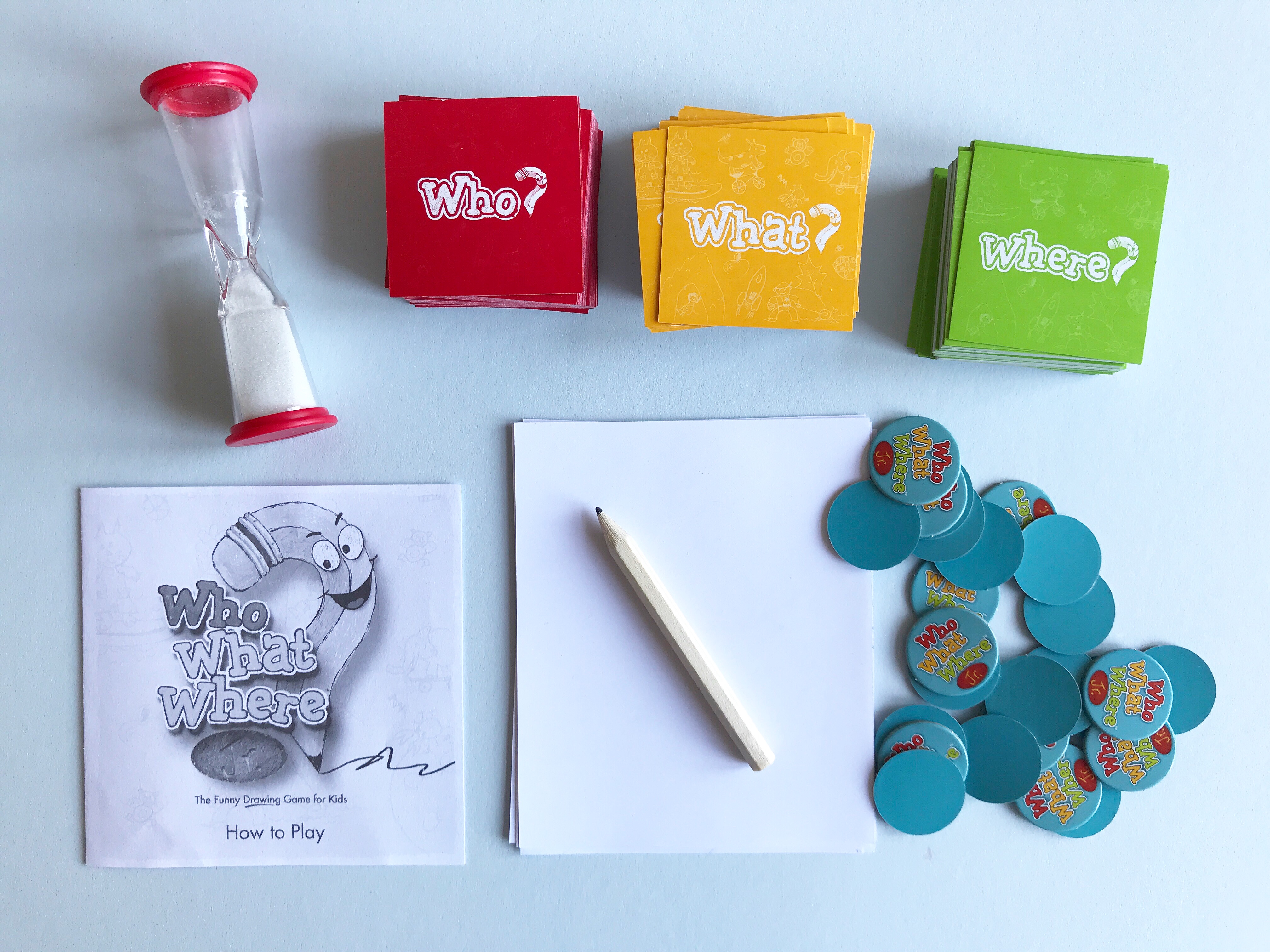 The game play is super simple. Each round consists of two parts – drawing, and guessing. Every player takes one card from each pile – Who, What, and Where – but doesn't show the cards to any of the other players. The timer then gets turned over, and you can 2 minutes to draw what's on your cards. For example, if you picked 'A Lobster' (Who), 'Blowing Out Birthday Candles' (What) 'On a Merry-Go-Round' (Where), that's exactly what you draw. Or at least you try to. You are not allowed to use any letters or numbers, and you are not allowed to comment on what you are drawing.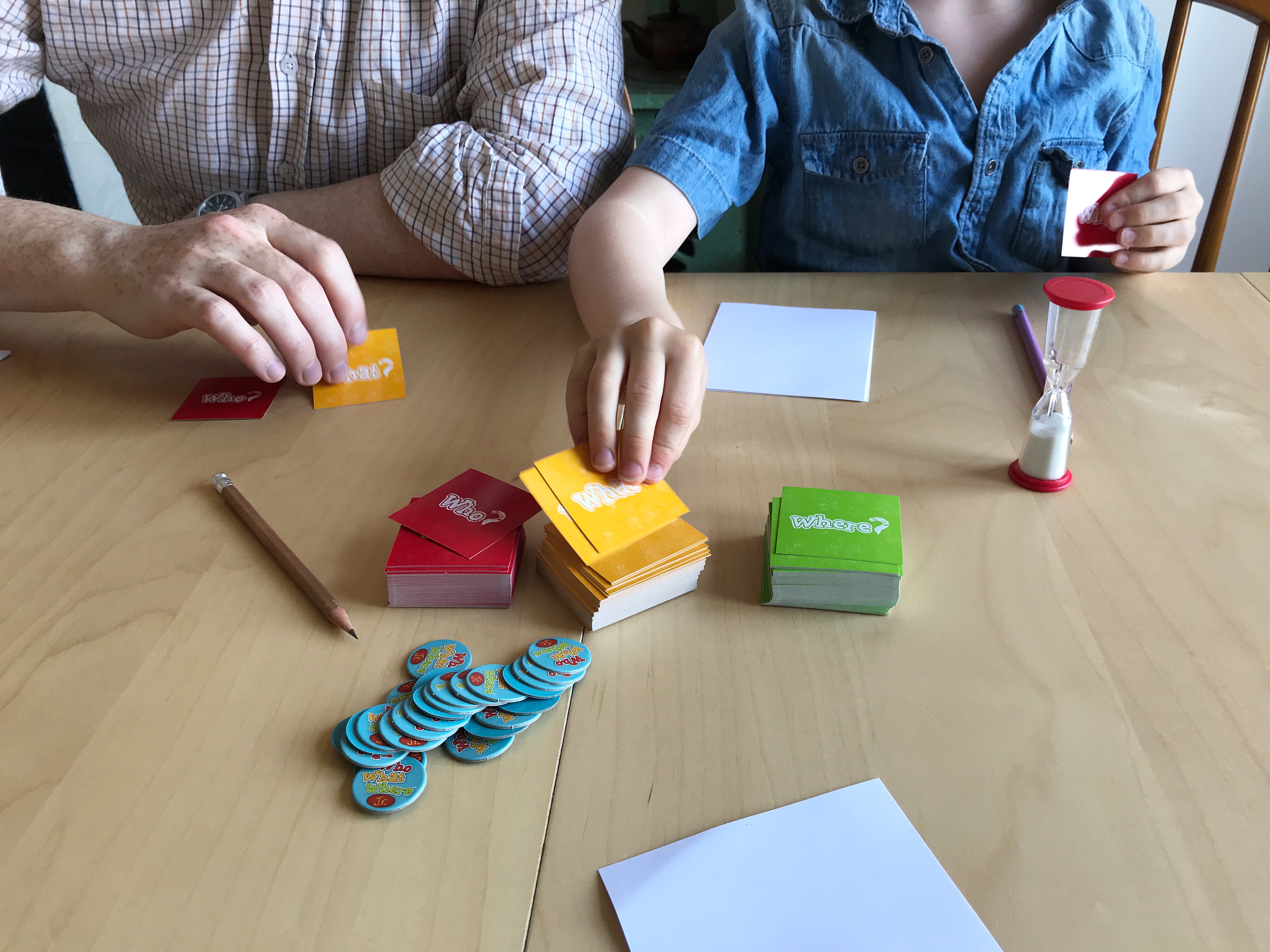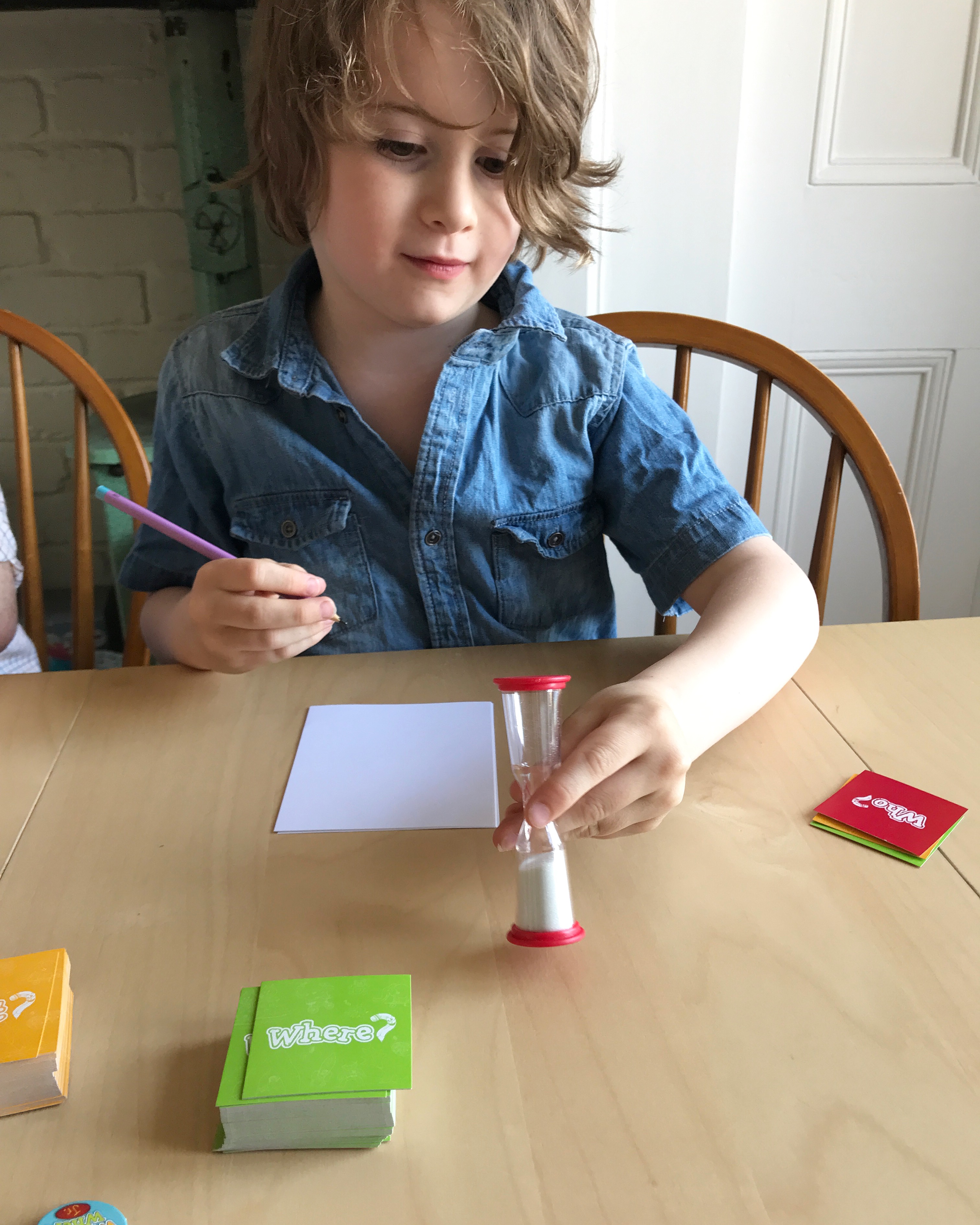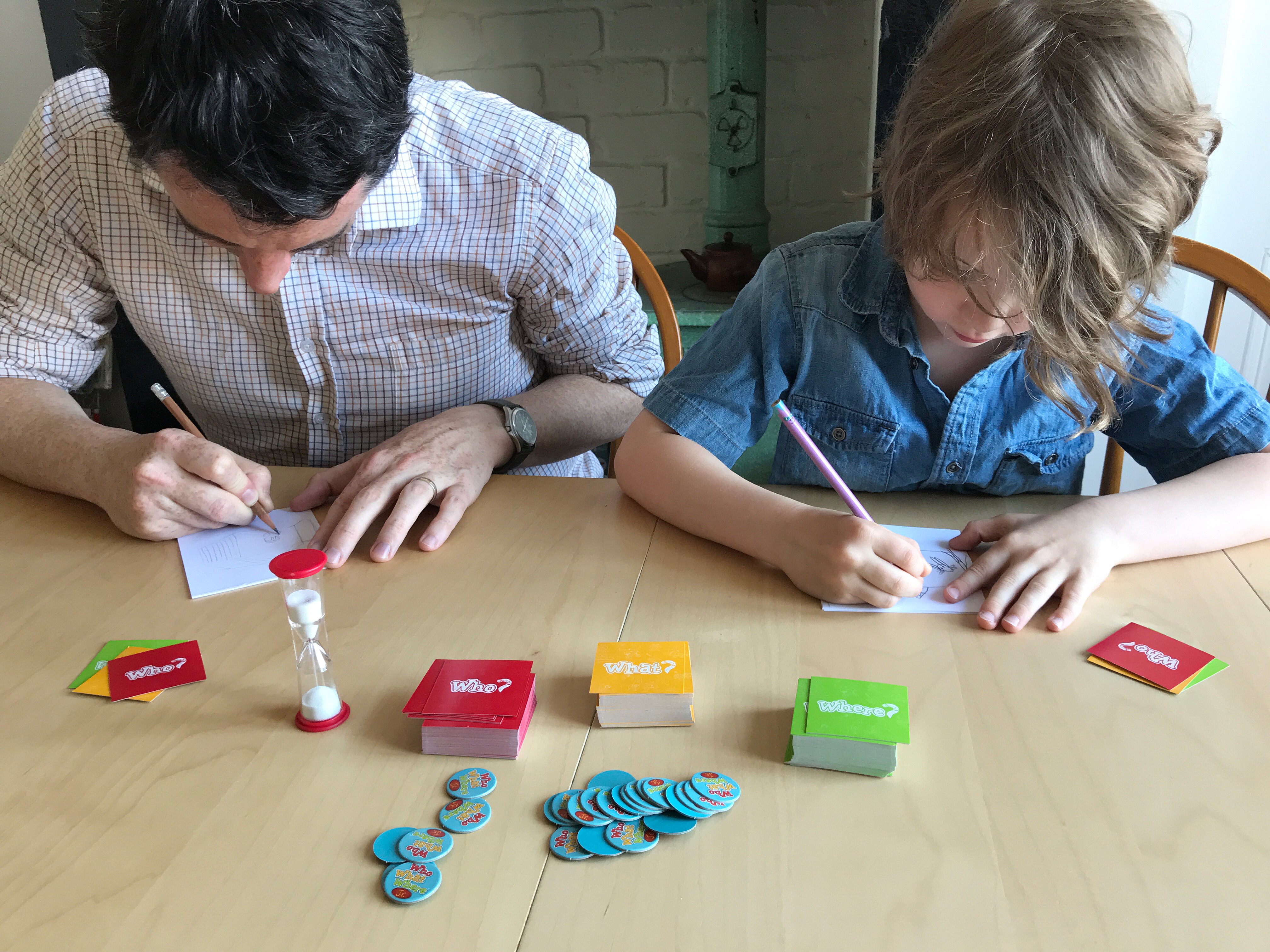 Once the two minutes are up, you go around each player to guess what they have drawn. The first player holds up their drawing, the timer gets turned over, and you again have two minutes, this time to guess. Everyone just shouts out their guesses, and if the players are completely stumped, the artist is also allowed to answer some simple yes/no questions to help the guessing along. Guessing continues until someone gets all three parts right or until the timer runs out. Play then moves on to the other players, trying to guess each of their drawings in turn. You can decide how strict you are going to be about guessing, e.g. one of mine that I had to draw was a frog "taking out the garbage" and Oskar guessed "holding a bag of rubbish" and we decided that was close enough.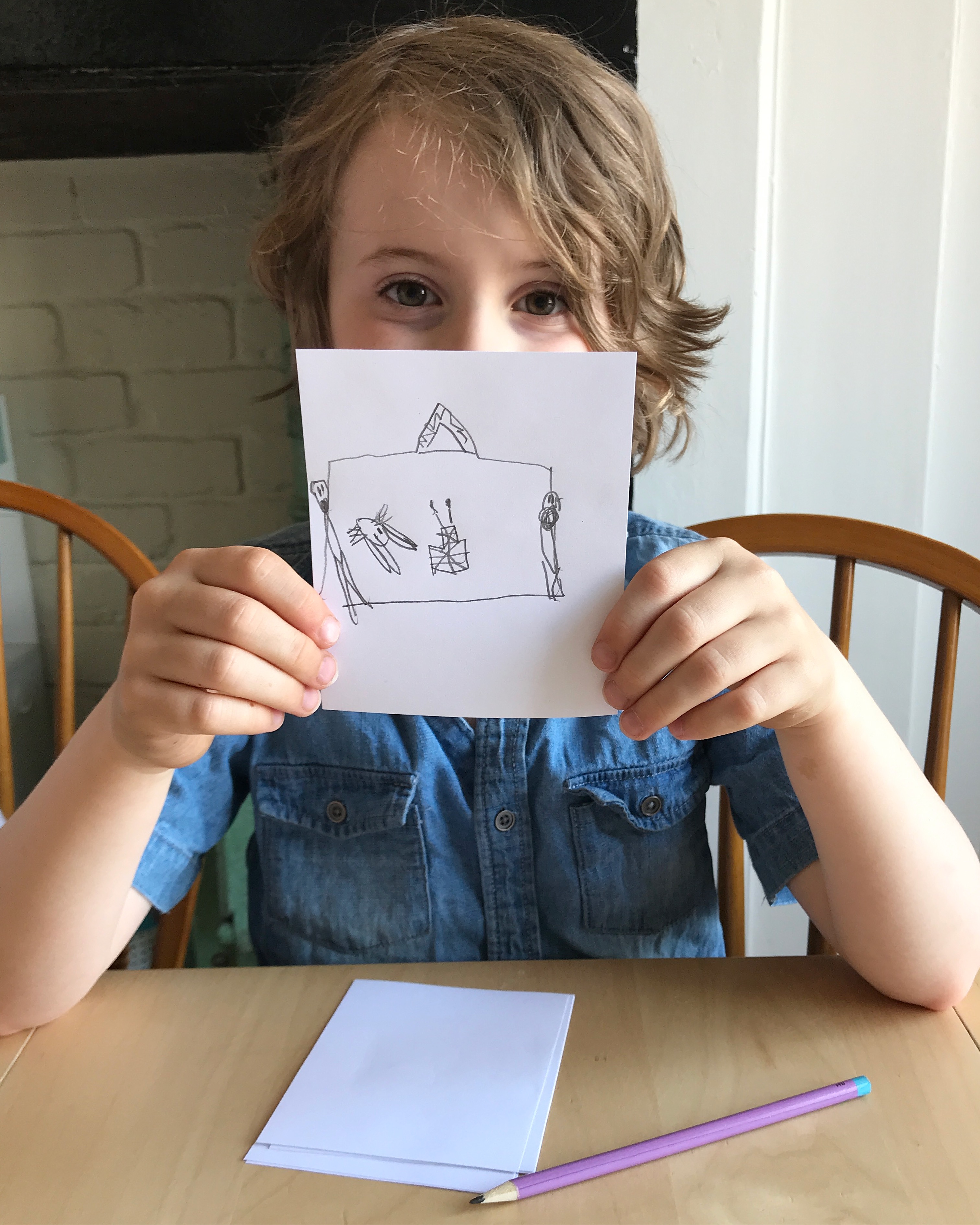 We did find the scoring system a little confusing, which seemed to give you more tokens for only partially guessing a drawing than guessing all of it, so we just made up our own scoring system. After three rounds, you count up your tokens and the player with the most tokens wins. But to be honest, the drawing part of it was so much fun, the scoring didn't really seem that important, and the rules actually suggest that the scoring is optional.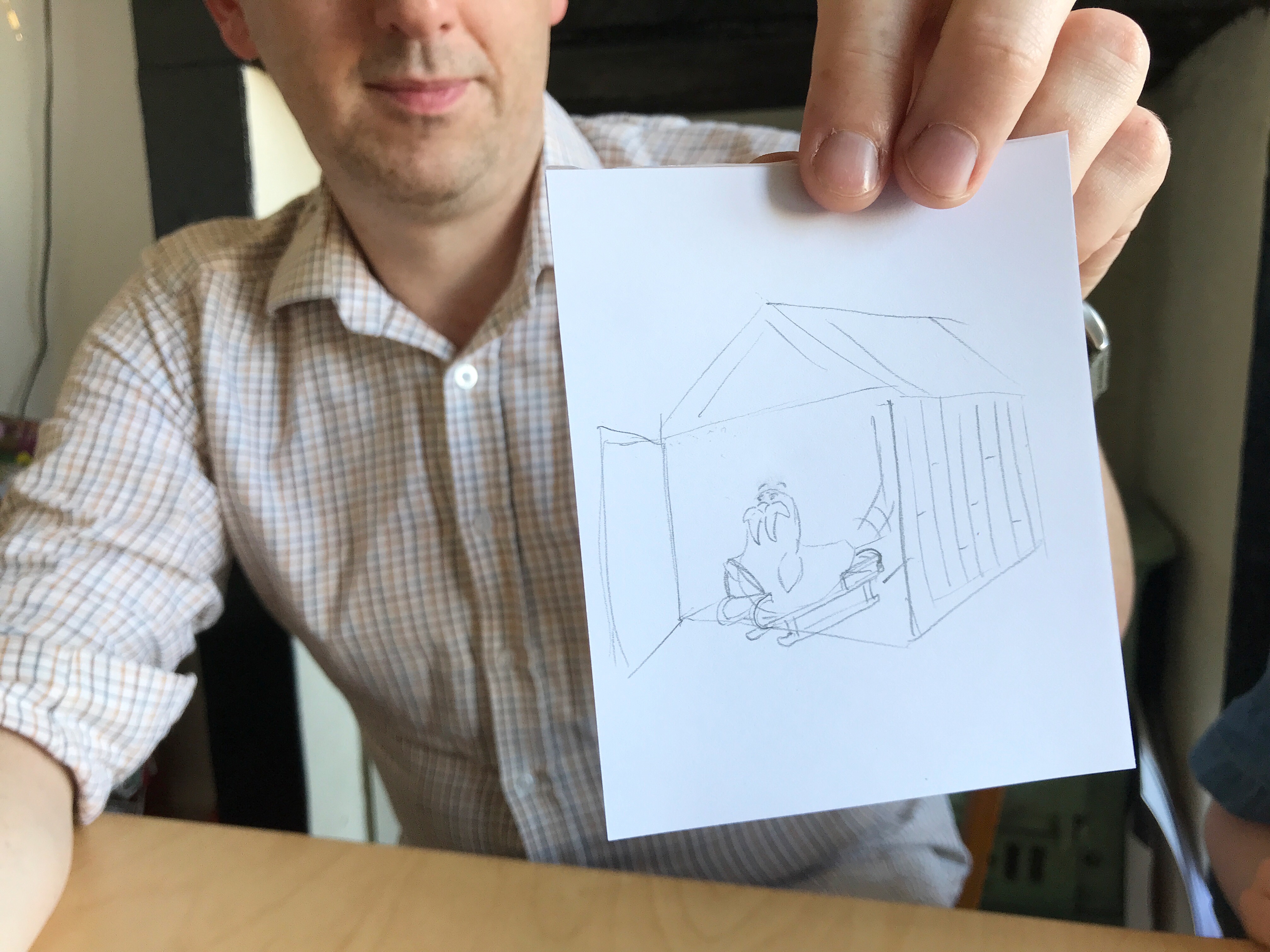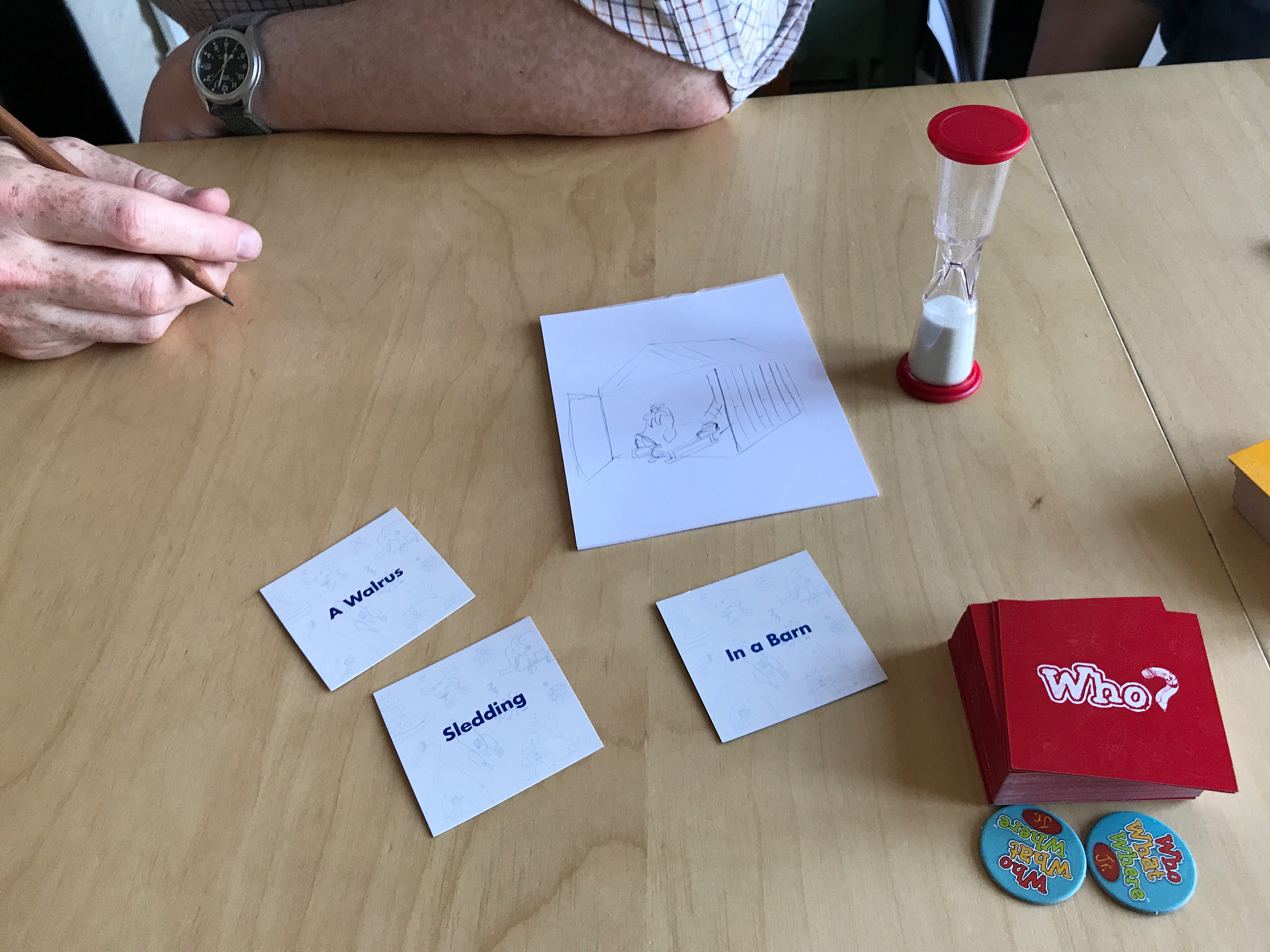 All in all, this is a brilliant wee game and we really loved it. If there's three of us drawing, then it only takes about 10 minutes for a round of drawing and guessing, so perfect to fit in e.g. as a quick after dinner entertainment. Or at the weekend, when we have more time, we'll do a full game with several rounds. The game is recommend for ages 8+ and Oskar is only 7 but all you really need is to love drawing and we've said to him if he ever picks a card and doesn't know what it means, he can just discard it and pick another. But so far that hasn't happened yet.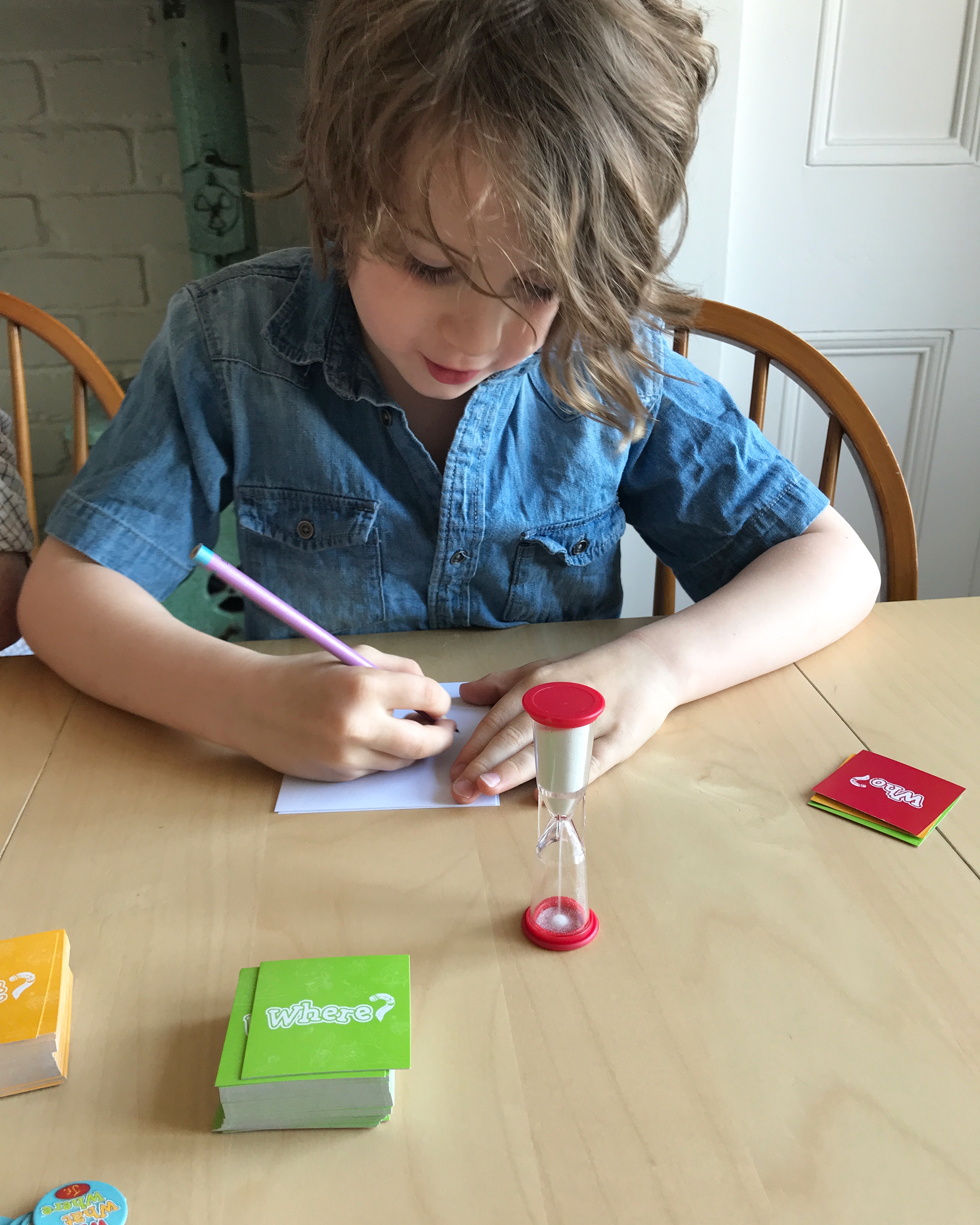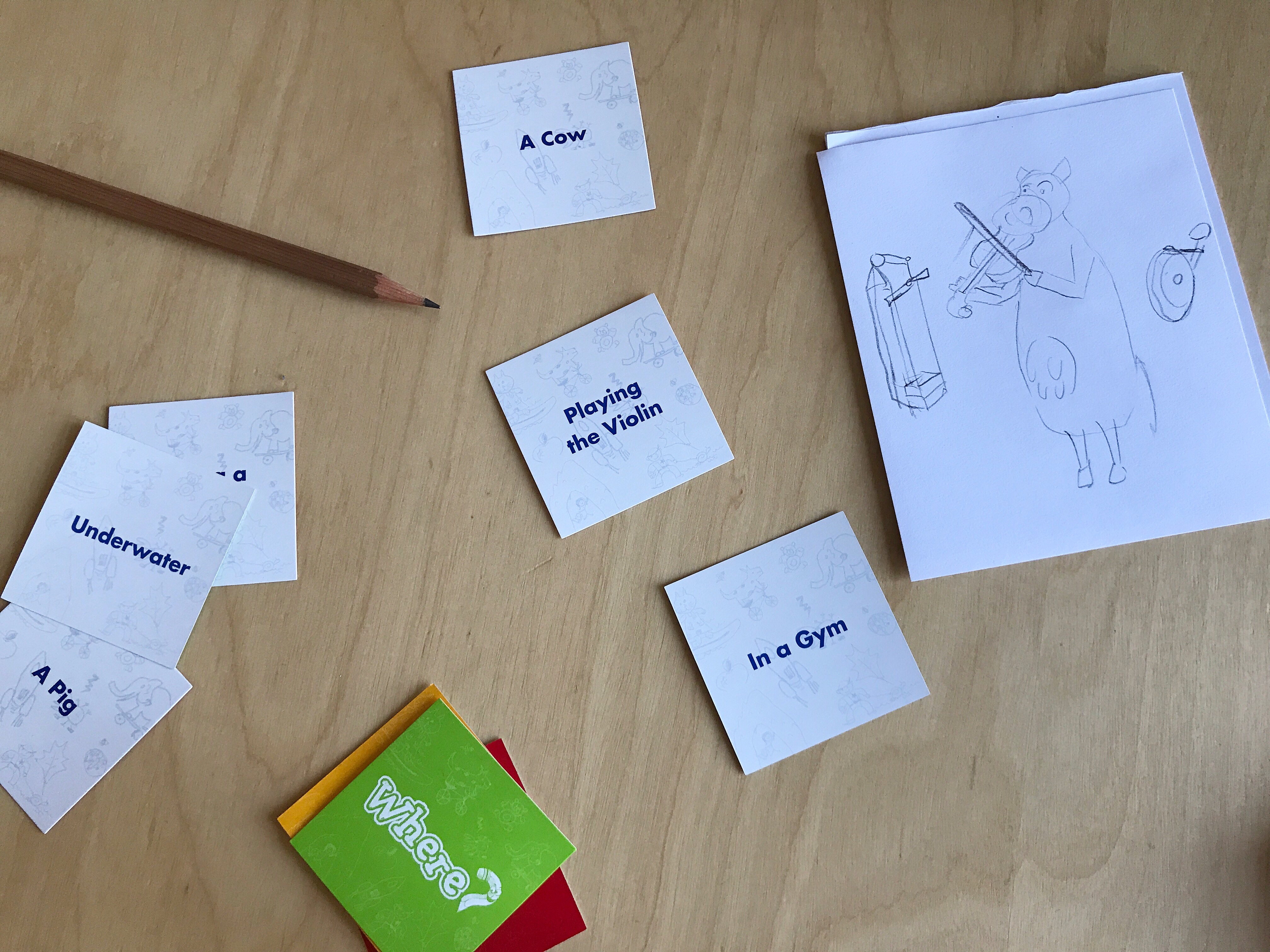 If you and your kids love drawing, then this is a brilliant game I'm sure you'll love. It's definitely a keeper for us!
---
We were sent a free copy of 'Who What Where Jr Mini Travel Game' in return for an honest review. All images, words and opinions are our own.