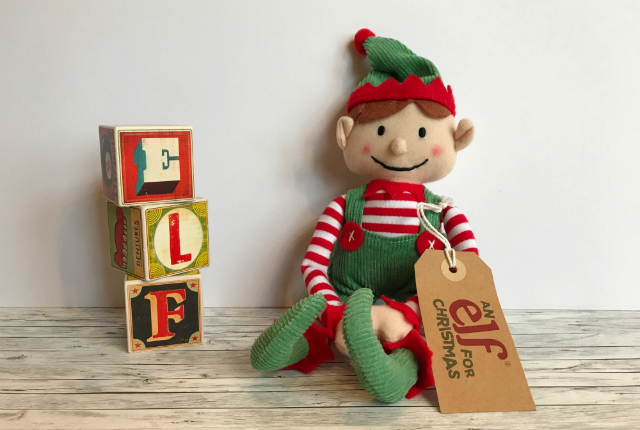 Review: Adopt an Elf for Christmas [AD]
Do you have a Christmas Elf in your house? We will have one for the first time this year, as the folk from 'Elf for Christmas' have kindly sent us one of their Elf Toy & Magical Reward Kits for review.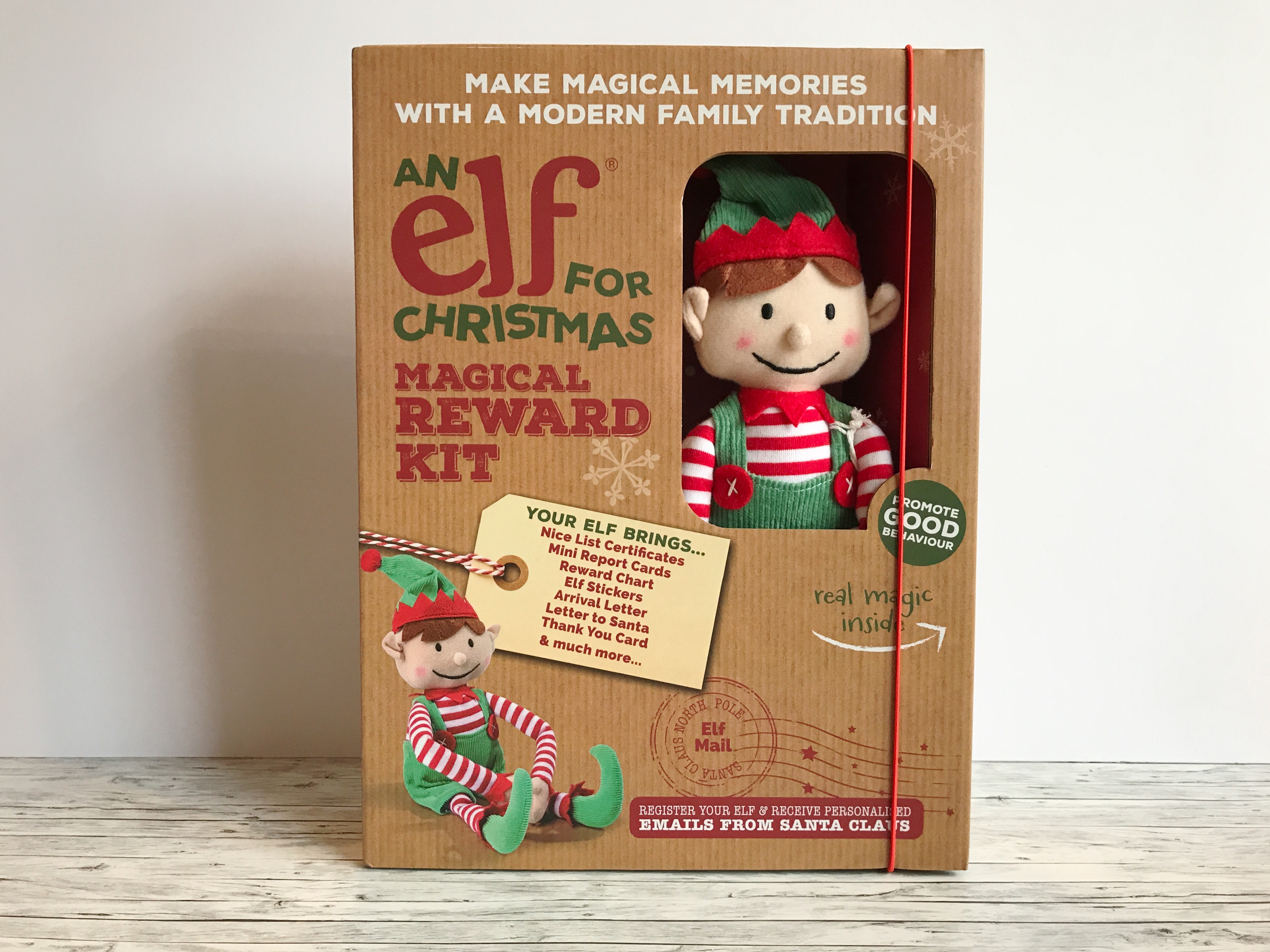 The idea of having a Christmas Elf come and 'live' in your house during December has been gaining in popularity over the past few years, and there are lots of different kinds of elf products on the market these days. The elf from Elf for Christmas is particularly cute, and I'm not just saying that because we received one for free – just look at him! I also like the fact that he is soft all over, i.e. no plastic parts, so it's nice and cuddly for kids!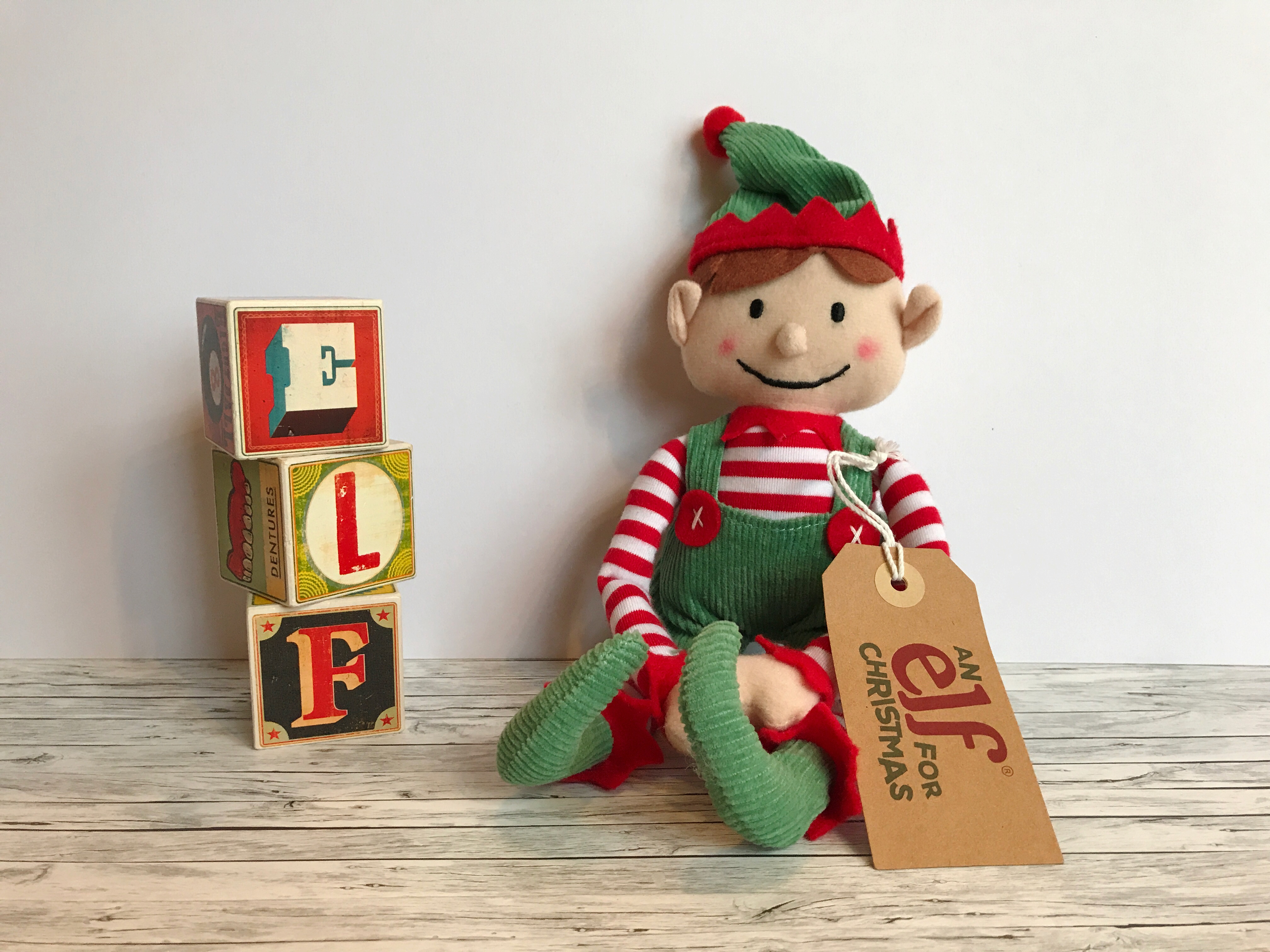 What's in the box?
The Elf Toy & Magical Reward Kit, which comes in a boy elf and girl elf version, includes one cuddly elf (of course) aprox. 30cm tall, an arrival letter with space to write in your child's name, a set of six good behaviour report cards and two naughty list warning cards, a reward chart with stickers and space to add up to four children's names, 2 nice list certificates that can be personalised for your child, 2 letter templates to write to Santa, a double-sided 'Beware of the Elf'/ 'Santa Please Stop Here' sign, a departure letter fro, the elf and a thank you postcard from the elf that you can send to your child after Christmas once the Elf has returned home.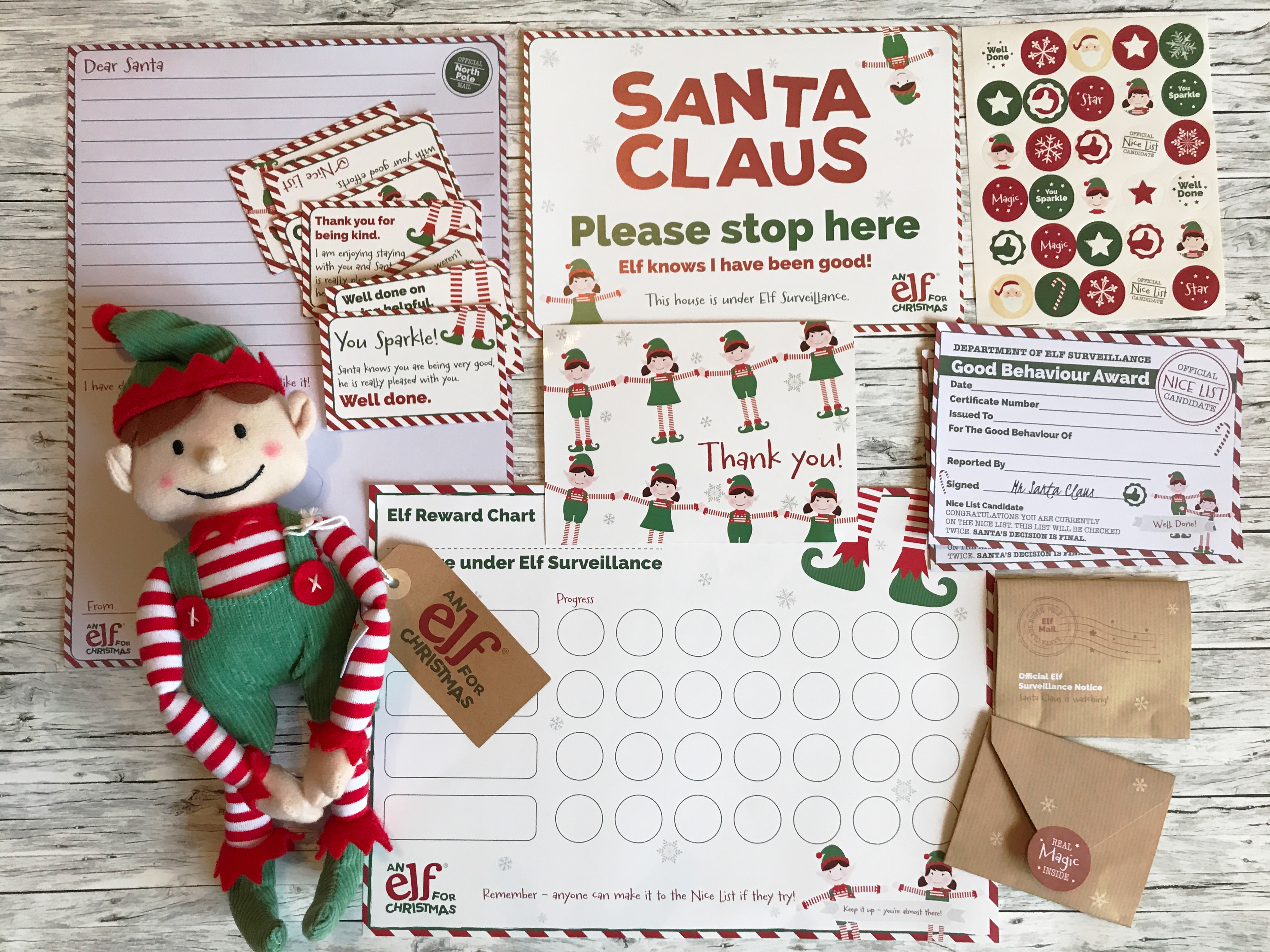 How to use the kit
The set includes enough materials for two children, which is perfect for us, but if you have more than two children or want to order a refill, you can also purchase the Reward Kit separately. What I really like about this kit, is that there are so many things included that you can pick & choose what to use. For example, my kids are realists to some extent. I think they do believe in Santa – at least the younger one does, the older one may just be humouring me – but they would never buy the idea that the Elf is real. They have the most amazing imaginations when they are playing, but will easily turn round and say to me "Mum! It's just a toy!" if I take it too far when playing along (in that disappointed 'what kind of an idiot are you' voice that only a child can muster). So I probably won't be using the warning/report cards, but will put up the reward chart on the fridge and give them the certificates at Christmas, even though they will know it's from me and not the Elf, because hey, reward charts are always handy and this one has a nice Christmassy theme. And, of course, we will be writing our letters to Santa, so those templates will come in handy too.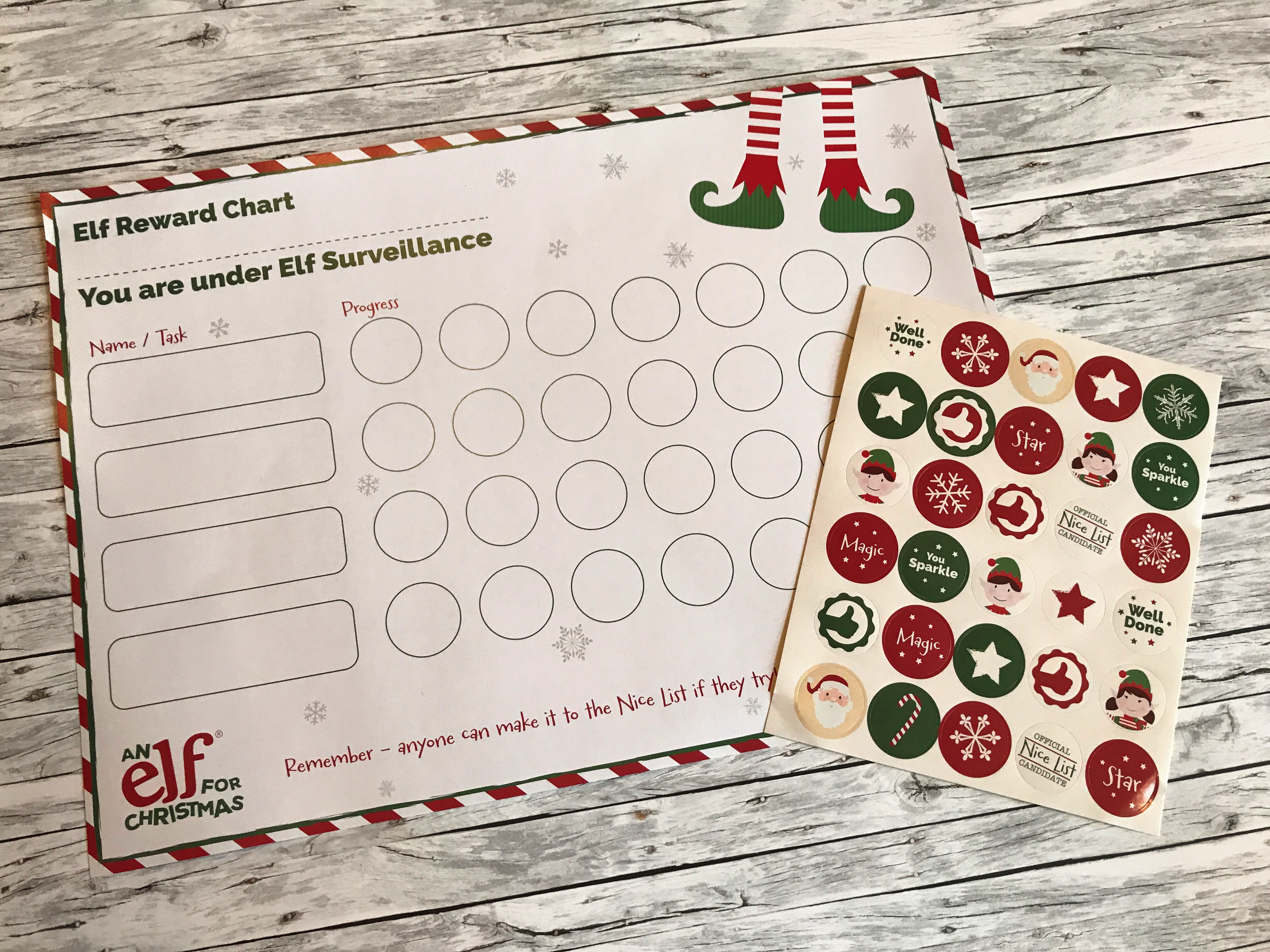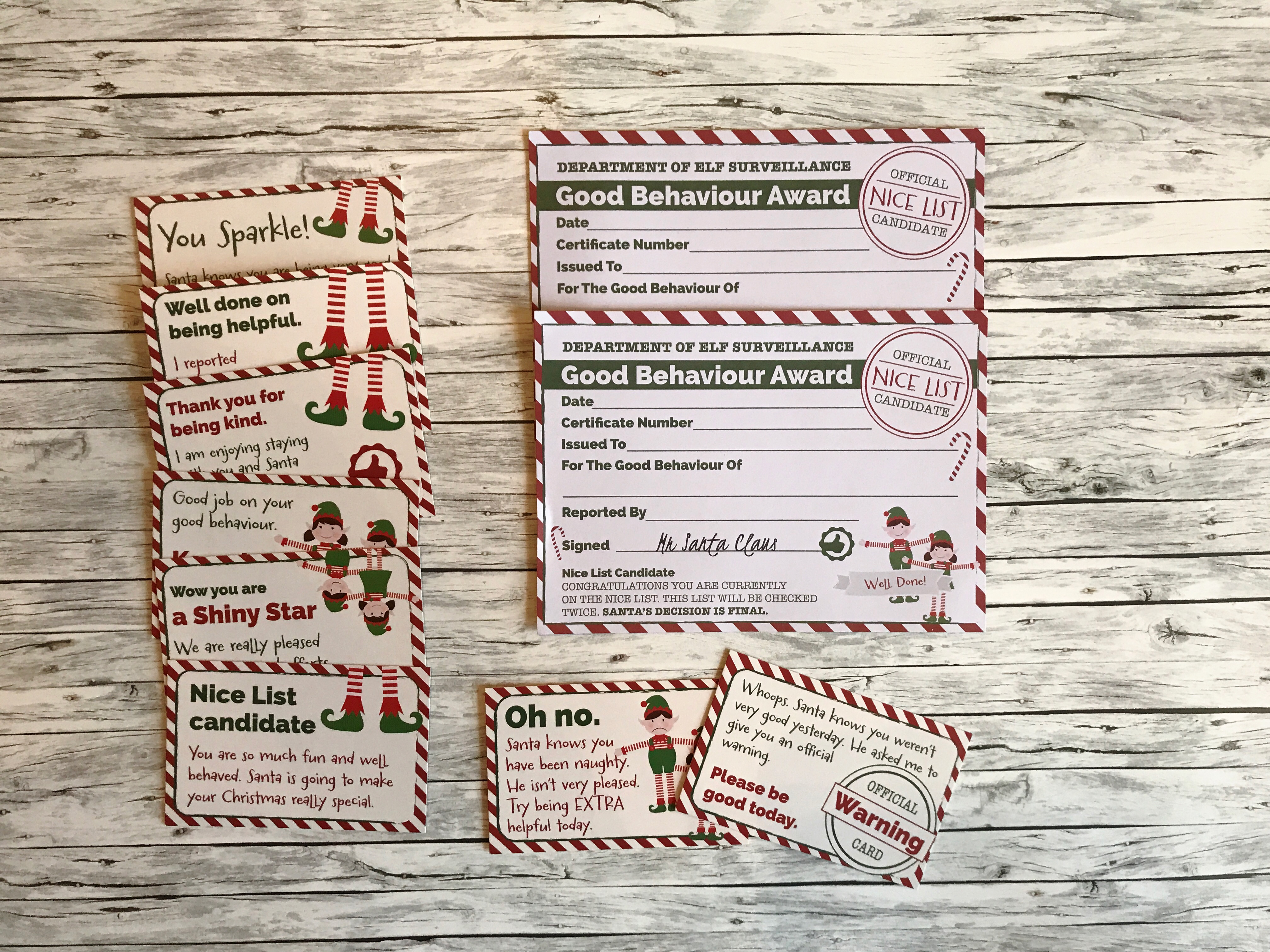 If you don't like the whole idea of surveillance and naughty & nice lists at all, you can also just purchase the Elf on its own. It would make a lovely gift to play with. We have a couple of other Christmas toys, which only come out during December to make them more special, so our Elf will be joining that crew. I know my boys will love taking care of him alongside their other dolls, and including him in their role play. I'm not going to go the whole hog and set up daily scenes of the Elf being mischievous for them, but I may do the occasional one if I have the time and inclination. Instead, I'm going to turn it around and encourage them to get creative with the Elf. So don't let yourself be put off by the idea that you would be adding another daily chore to an already full December, because you can incorporate a cute and cuddly Elf in to your Christmas in any way that suits you.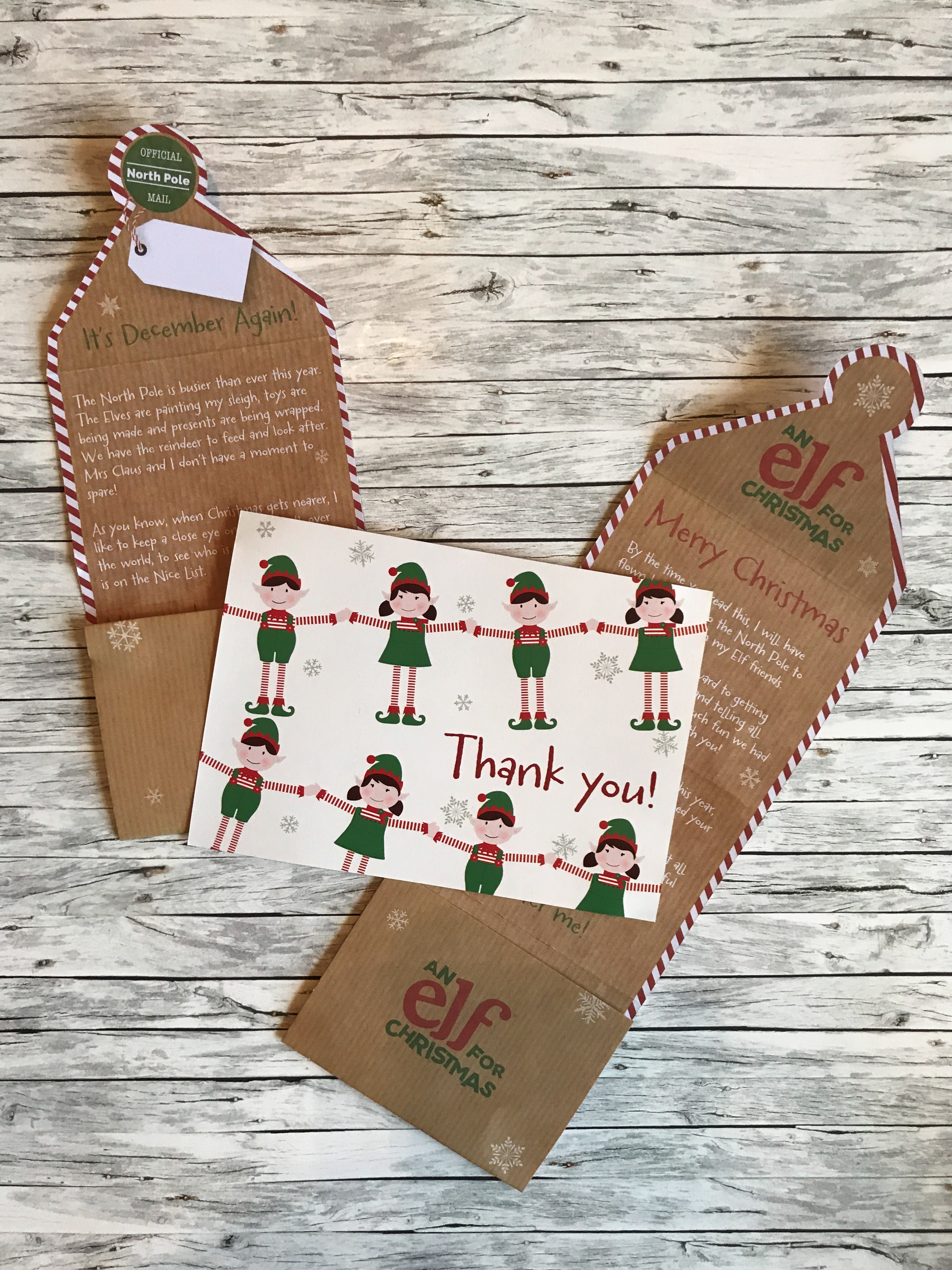 However you decide to use your Elf Toy & Magical Reward Kit, this set is of great quality and there is plenty included, so I think its good value for money. The full kit retails at £24.99, the Elf on it's own is £17.50 and the refill kits are £12.50, so if you did go for the bundle you would be making a saving. The elves and kits can be purchased through the An Elf for Christmas website, alongside other related products.
So, will you be inviting an Elf in to your home this Christmas? Or maybe you already have one that comes to visit each year? Do let me know in the comments below!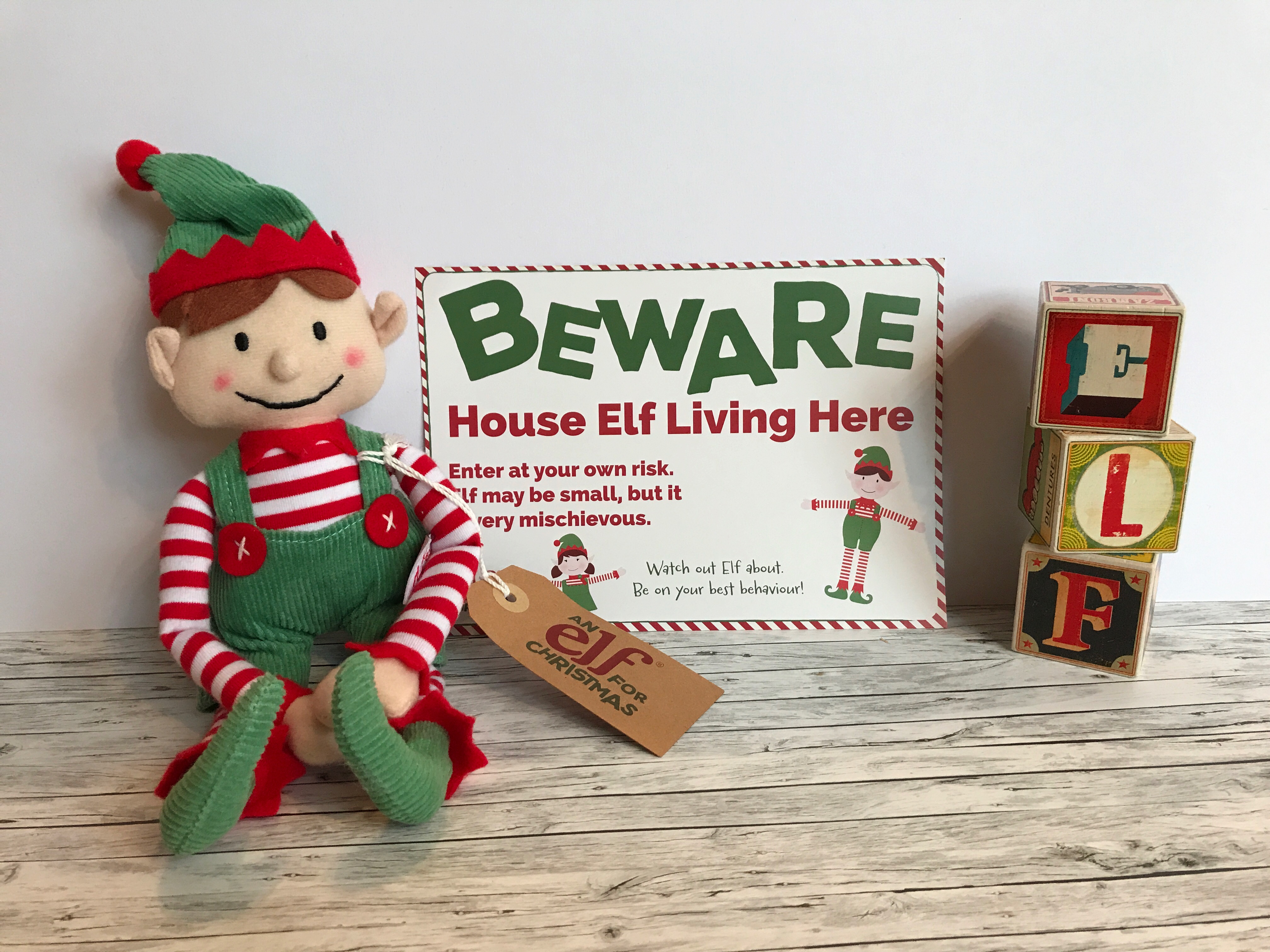 Disclosure: We received a free Elf Toy & Magical Reward Kit for review, but all images, words and opinions are our own.