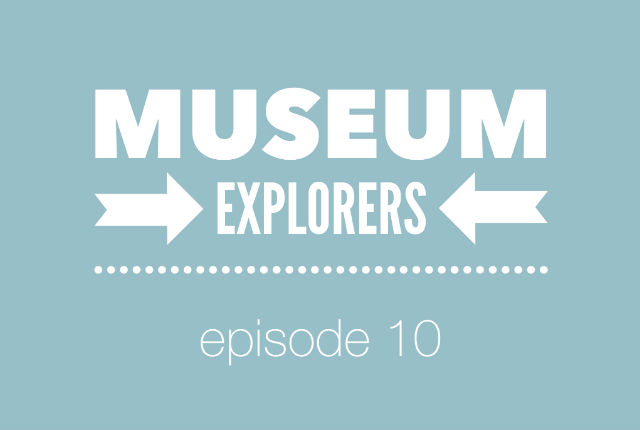 Museum Explorers – Interview #10
Happy Museum Monday! We're back with another edition of Museum Explorers, my interview series where families share their favourite museums with you! This month, we have Jo from Cup of Toast.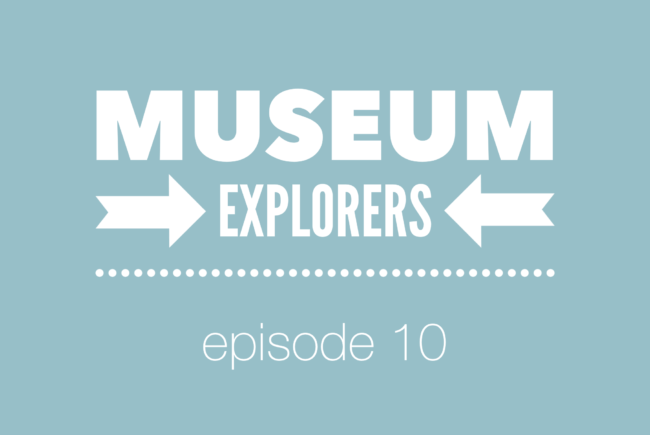 1. Why don't you start by telling us a bit about yourself and your family?
Hi, I'm Jo. I live with my husband Jacob and our three boys aged nine, seven and five on the edge of the Warwickshire countryside. Life in our household is best described as happily chaotic, there's always something happening!
2. How old were your kids when you started taking them to museums, and what was the first museum you remember taking them to?
Our eldest was just four months old when we took him to the Thinktank in Birmingham. He loved the lights and the water play area, and it's a museum we have visited several times since. All three boys learn something new on every occasion, I've written a detailed review on my blog at the request of the boys who wanted to share it with "everyone"!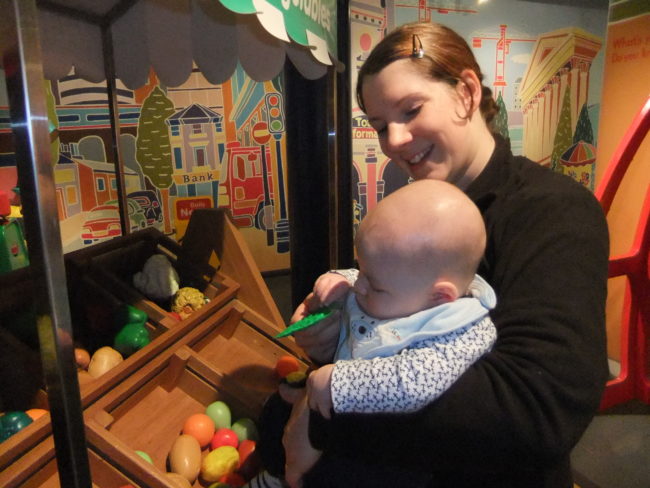 'First trip the ThinkTank, Birmingham' – Photo courtesy of Jo at Cup of Toast
3. What's the last museum you visited as a family and how was it?
I think it was the Leamington Spa Art Gallery & Museum. It's really well set up for families, with a children's area tucked into the corner of the art gallery, and interactive displays in the museum.
4. Can you share any particularly memorable family museum experiences?
I took our boys to the Science Museum in London last summer which they loved. Seeing their faces lighting up in awe as they looked around and were inspired by the exhibitions was really special! We've also had memorable trips to the Natural History Museum in Oxford with huge dinosaur footprints outside, Dinosaurland Fossil Museum in Lyme Regis which houses a superb collection of fossils, and Compton Verney where there are thoughtful children's activity packs and puzzles to borrow.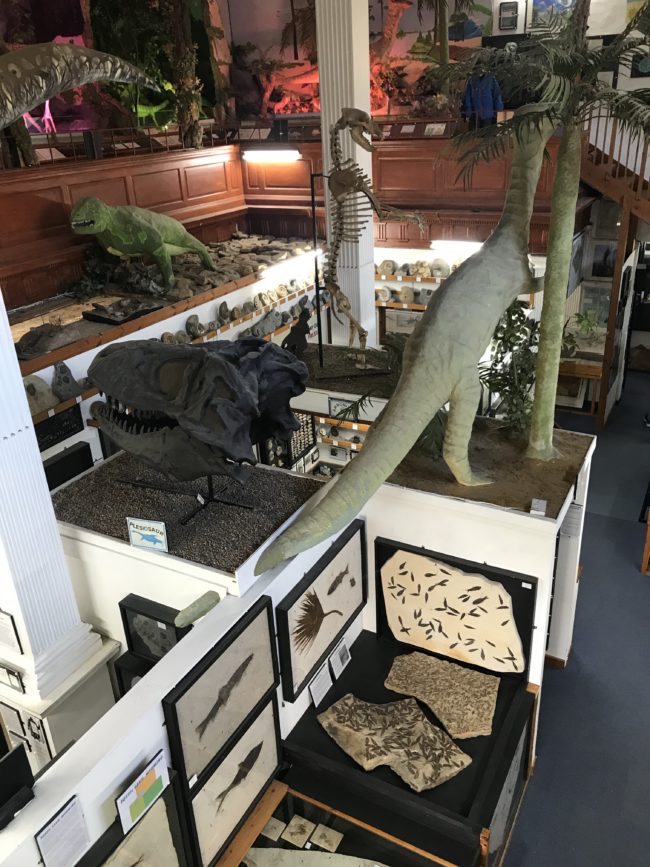 'Dinosaurland' in Lyme Regis, Dorset – Photo courtesy of Jo at Cup of Toast
5. What is your all time favourite museum to visit as a family?
It would have to be the Thinktank in Birmingham. It was the first museum that really inspired our boys and encouraged them to actively ask to go to museums, even when we're on holiday! There's something for every age group there and we never tire of going.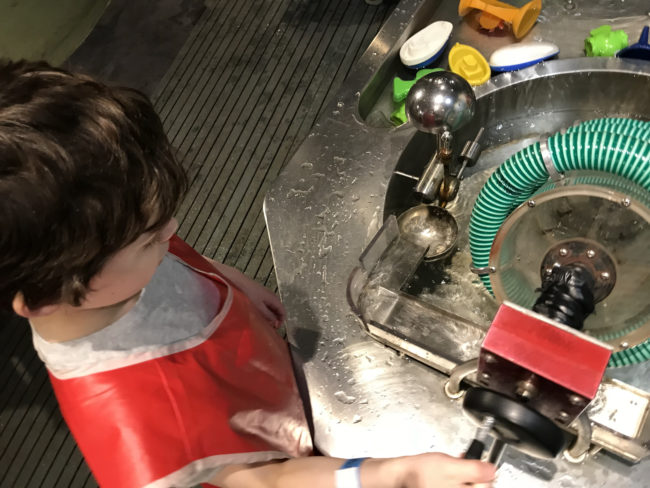 'Water play at the Thinktank, Birmingham' – Photo courtesy of Jo at Cup of Toast
6. Everyone knows kids love dinosaurs, mummies, and rockets, but is there a museum you enjoyed visiting, that may be a surprising choice for families?
I think many museums are set up for family visits now, but one that we went to that the boys were moved by is New Lanark. We visited when they were six, four and two, and we thought that they might be rather young but hoped they would enjoy the walks there. Despite their age they took a lot in about the history of the site and were astonished to hear that children used to work in the factory. In fact, they enjoyed it so much that they asked if we could make a second trip on the same holiday.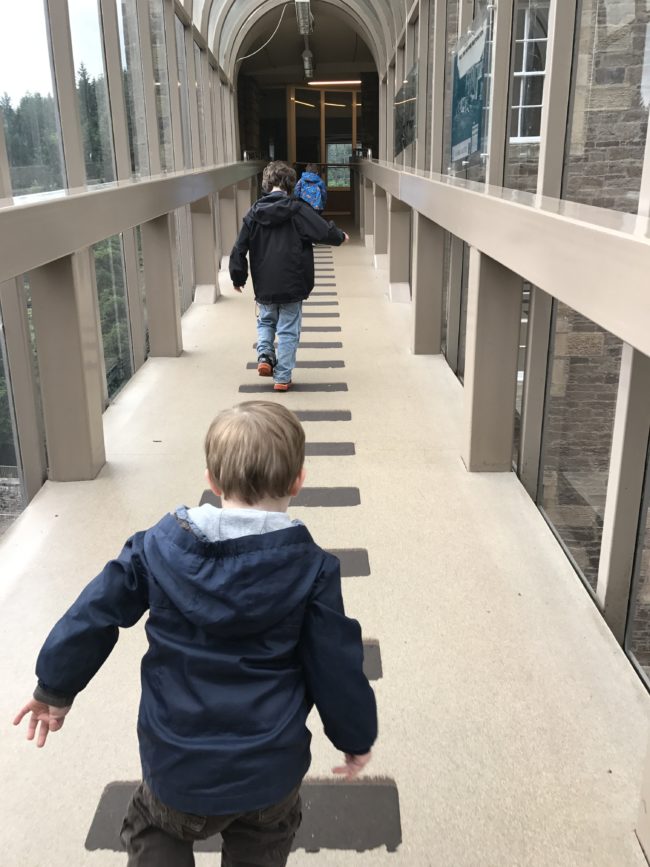 'Exploring New Lanark' – Photo courtesy of Jo at Cup of Toast
7. What is the best museum cafe you've ever been to and what did you have?
The Collection in Lincoln! I can't actually remember what we ate but I recall it was really good, filling, and that there was something for us all. It was a great museum too, well worth a visit.
8. Finally, do you have any tips or advice for other families on how to make museum visits with kids run more smoothly?
Most museums have activity packs or quizzes for children to take part in. These are worthwhile getting to help focus attention on particular exhibits and move around the collections. We encourage our boys to talk to the staff to learn more about what they are looking at too, as well as reading or looking at the information around them. This often leads to interesting conversations and learning opportunities for us all. We let them take the lead though, I love the way their minds work and asking questions or looking at things that are of interest to them holds their focus for longer. Final tip is of course to take something to eat. Check out indoor picnic areas in advance, and if there aren't any consider whether you could combine the trip with some outdoor space to let them run off a bit of steam and refuel afterwards? With three growing boys it's rare that we leave the house for any event without snacks!
[line]
Many thanks to Jo for sharing her family's museum experiences with us. Don't forget to check out Jo blog, Cup of Toast, and you can also connect with her on Facebook, Twitter and Instagram too. And if you would like to take part in the Museum Explorers interview series yourself, just get in touch!