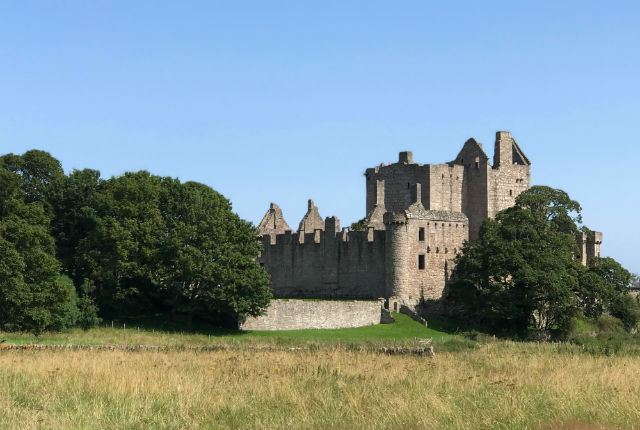 Medieval Fun at Craigmillar Castle
Edinburgh Castle is undoubtedly one of the most famous and recognisable visitor attractions on the city's skyline, but did you know Edinburgh actually has more than one castle? A couple of weekends ago, we took a trip to visit Craigmillar Castle, a medieval ruin located around three miles south-east of the city centre.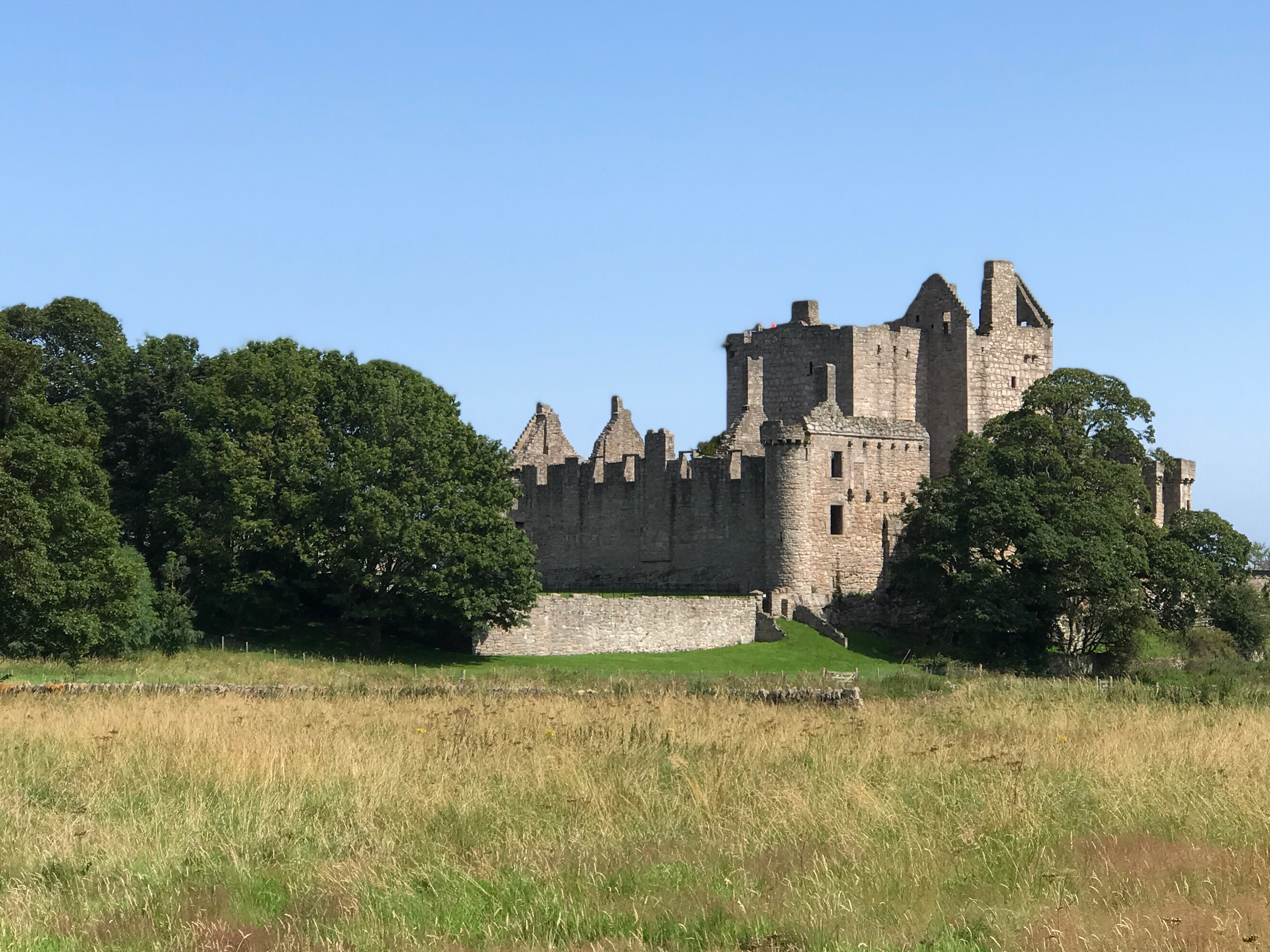 I had always thought there wouldn't be much to do there, but after having had it highly recommended by several friends and neighbours we decided we had to check it our for ourselves. We ended up spending a couple of hours there!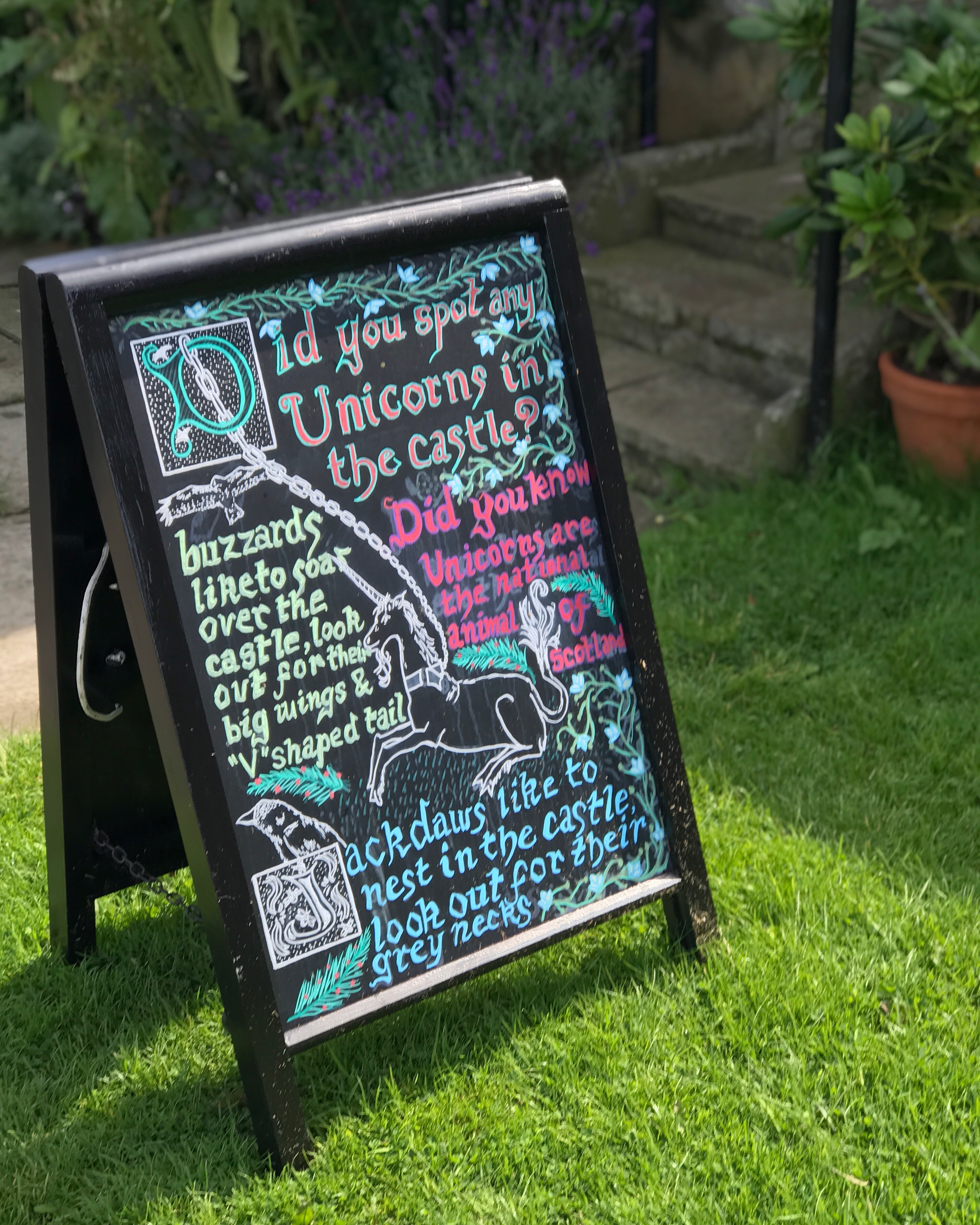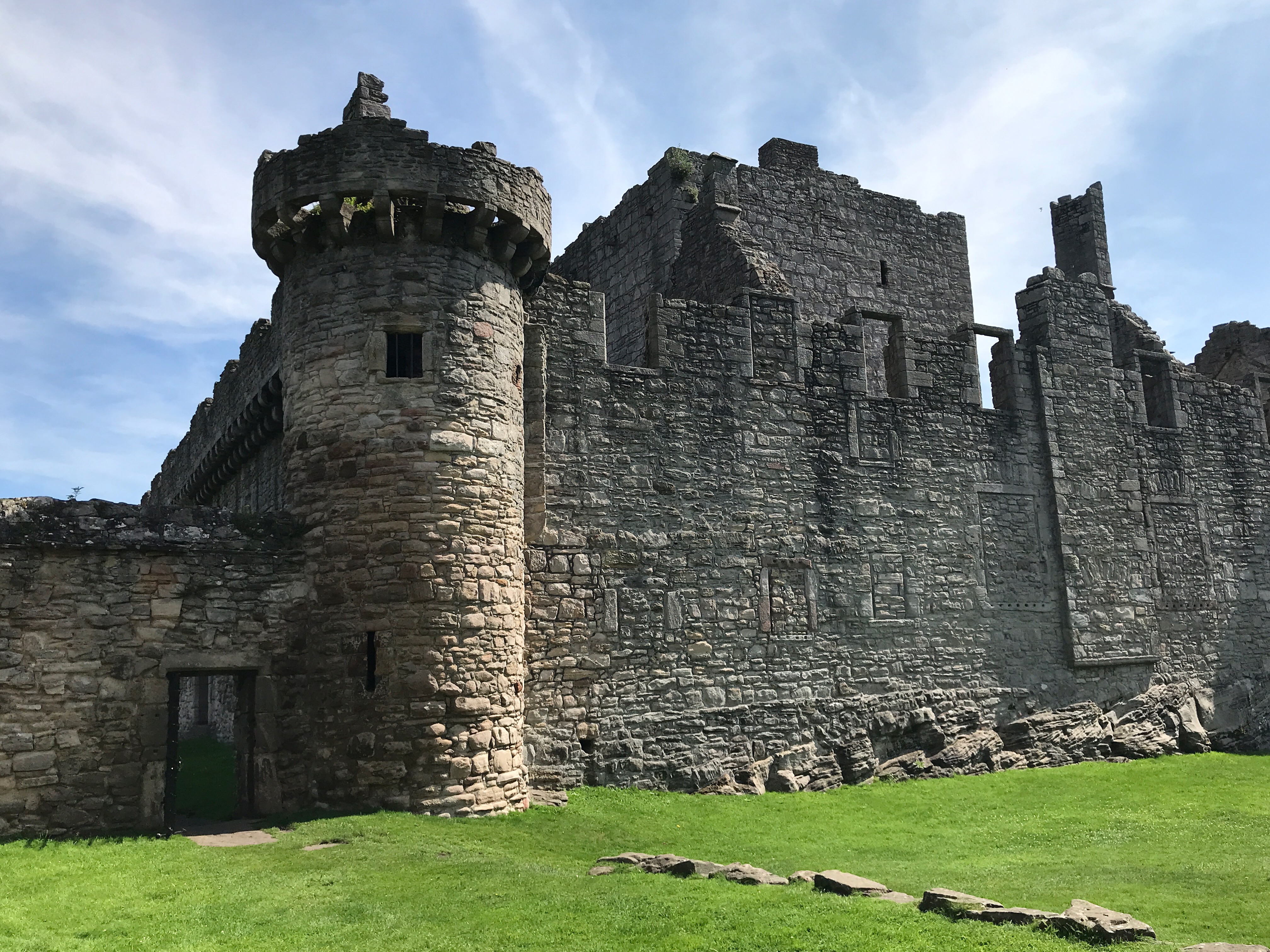 Craigmillar Castle is apparently the best-preserved medieval castles in Scotland, and it is HUGE! It's not all open sky ruins either. There are several floors to explore, from the dungeons up to the roof top lookouts. You'll find yourselves going up and down winding staircases, along intertwined corridors, and through rooms in various states of survival, and at some point you'll loose track of where you've been and where you've still to explore and then realise you've still only seen half the castle.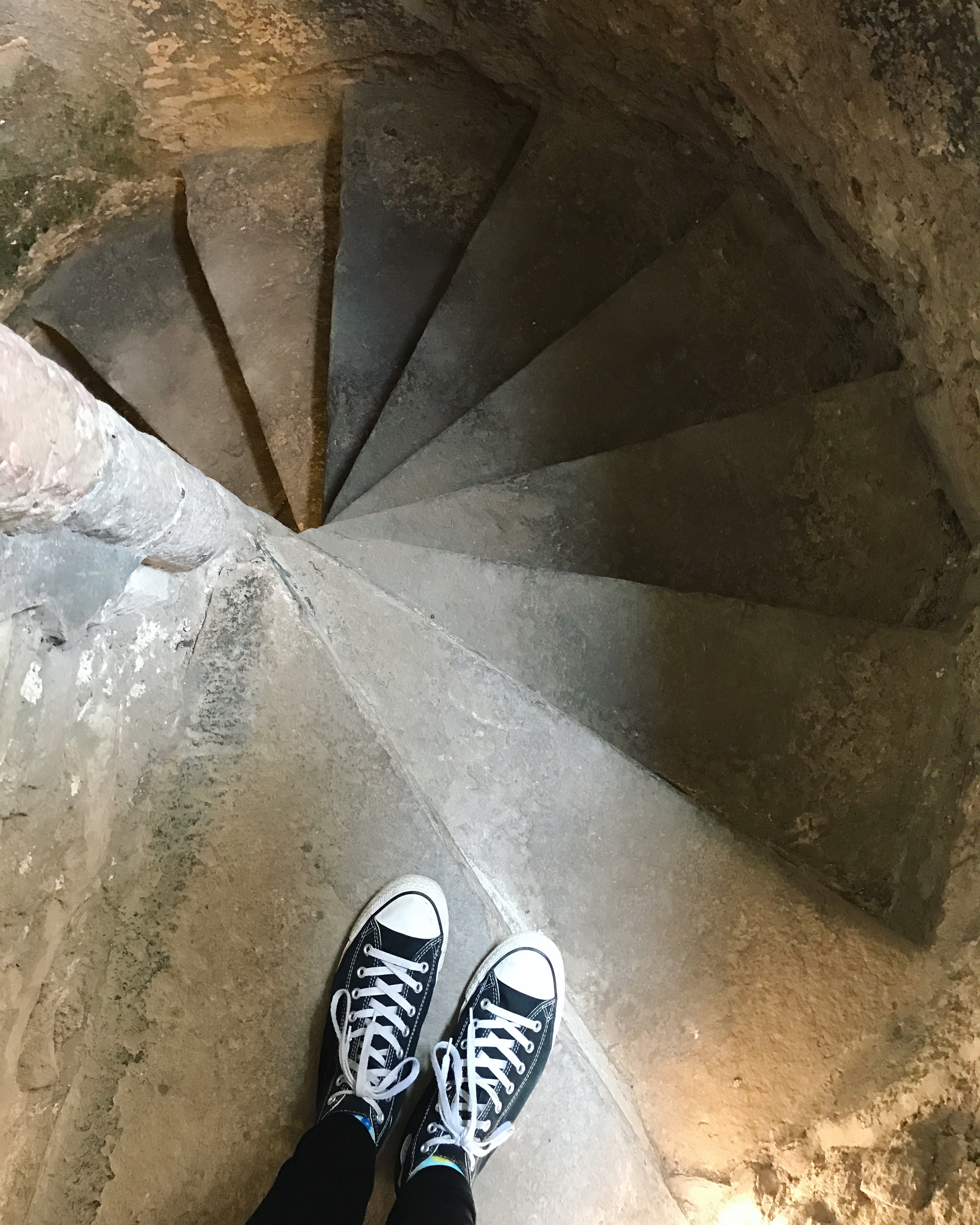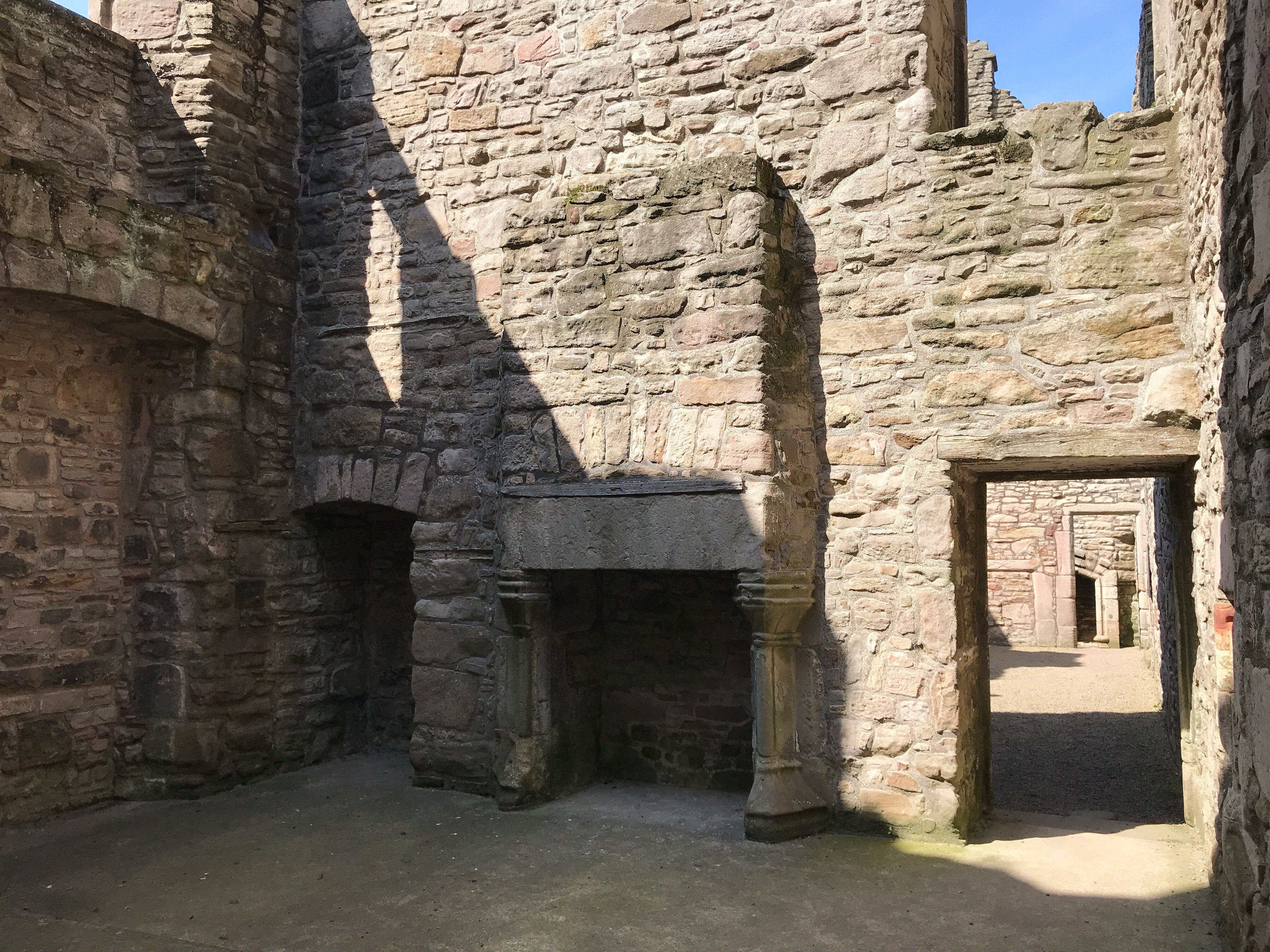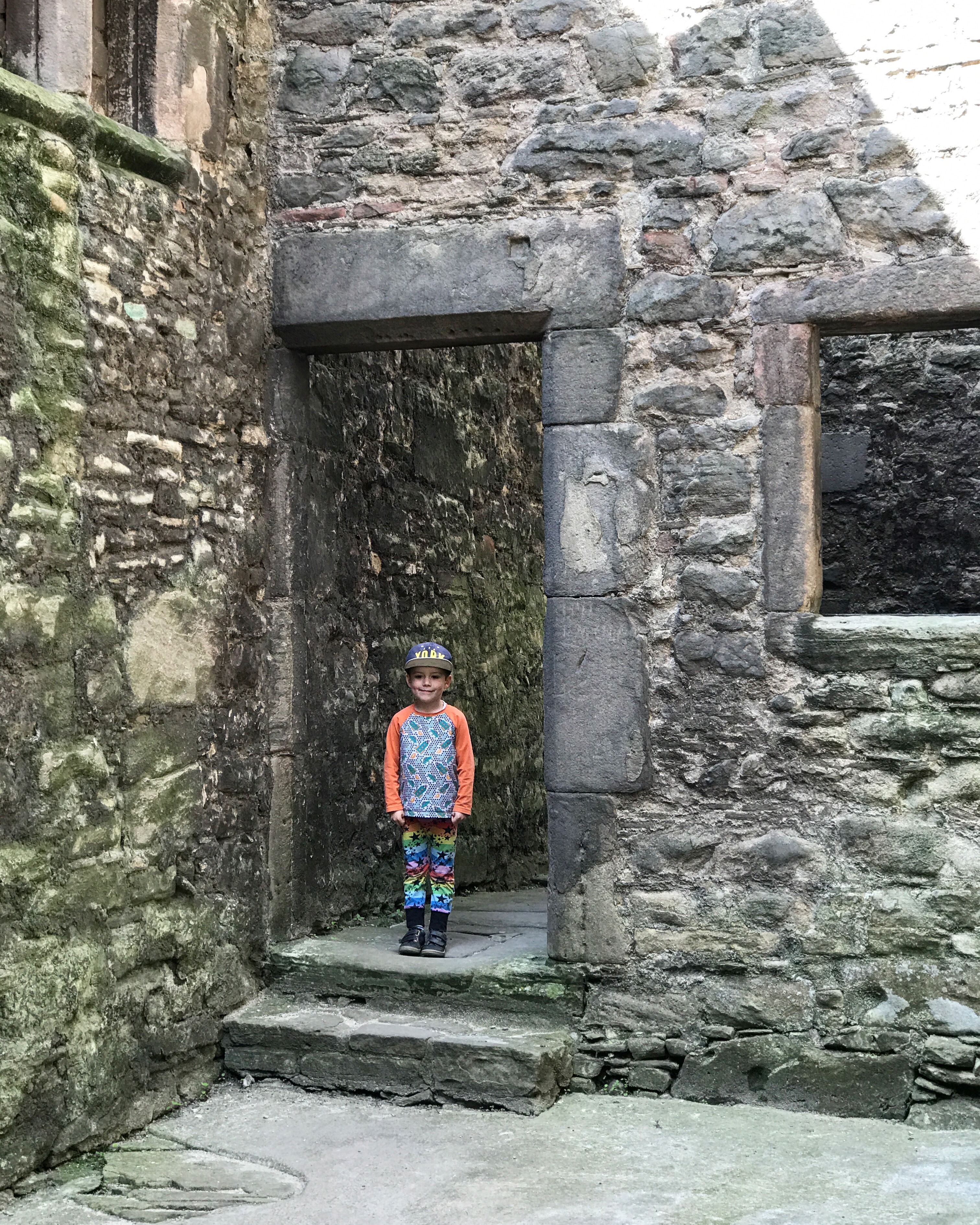 Along the way there are signs telling you what the rooms would have been used for, and we imagined we were doing a property viewing and the kids discussed how they would use and furnish each room, where we would put the home cinema, and which room would be best for a library. It really stoked their imaginations.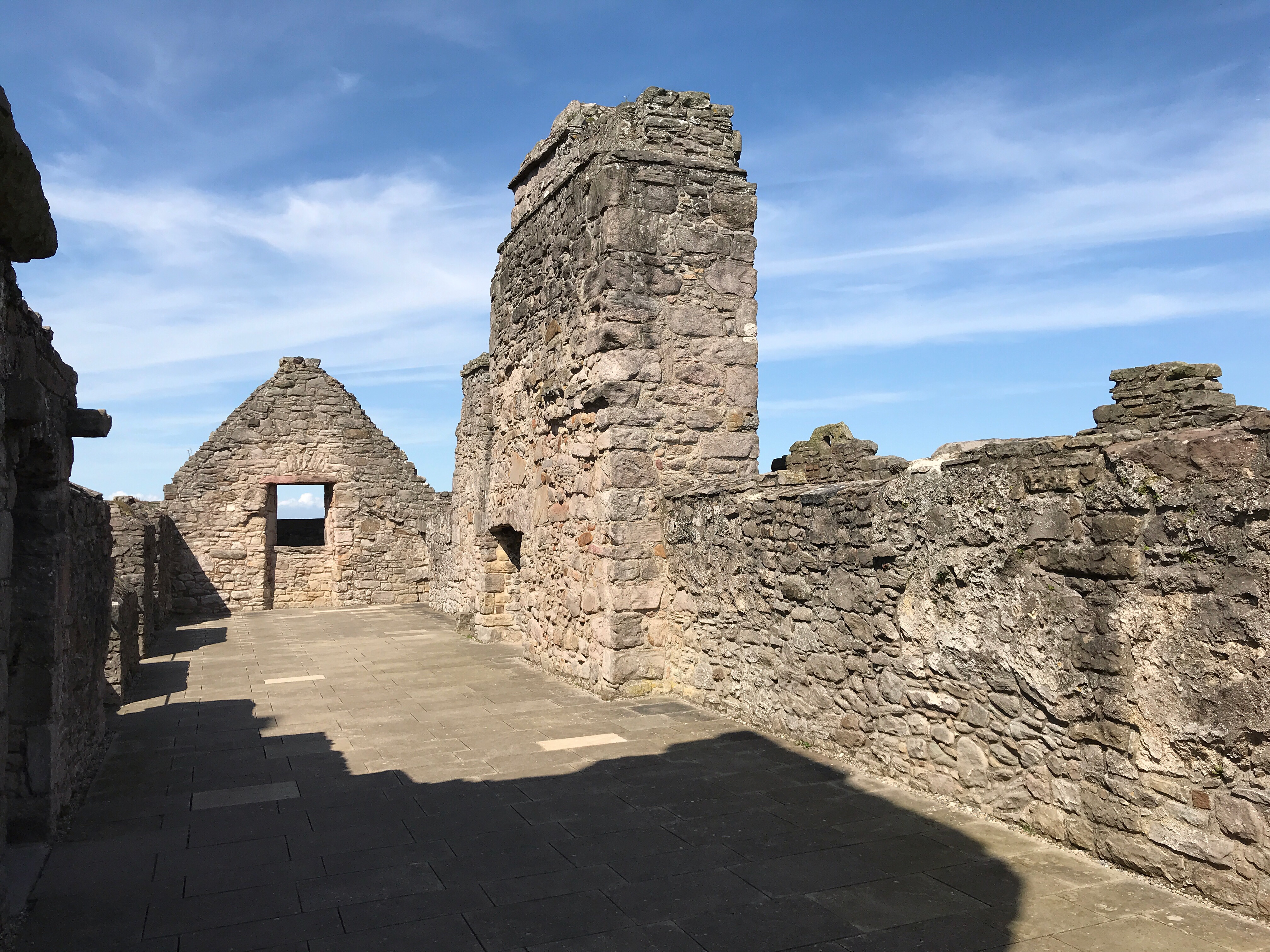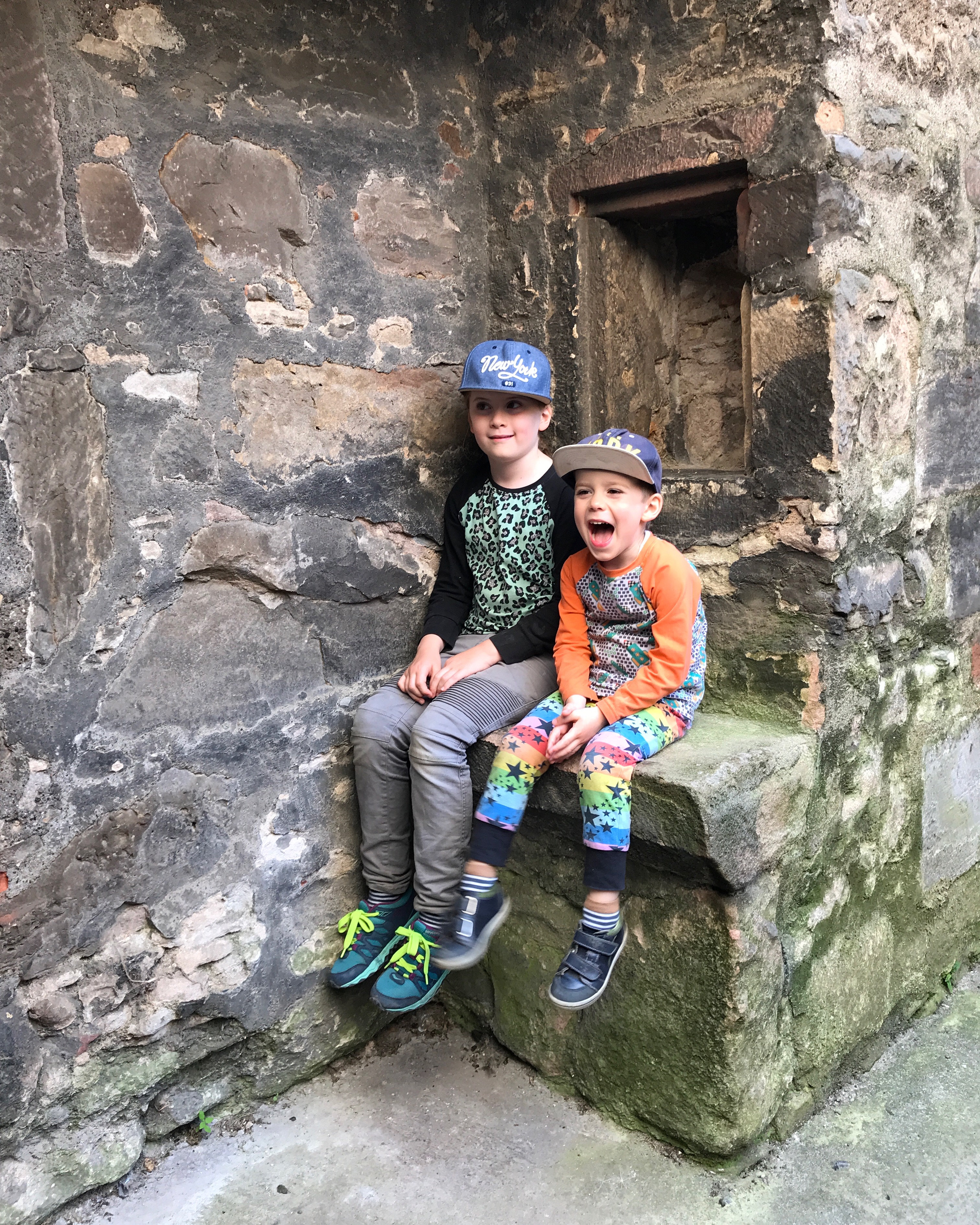 From the top of the castle, you also have great views across to Edinburgh city centre – see if you can spot Edinburgh Castle in the distance!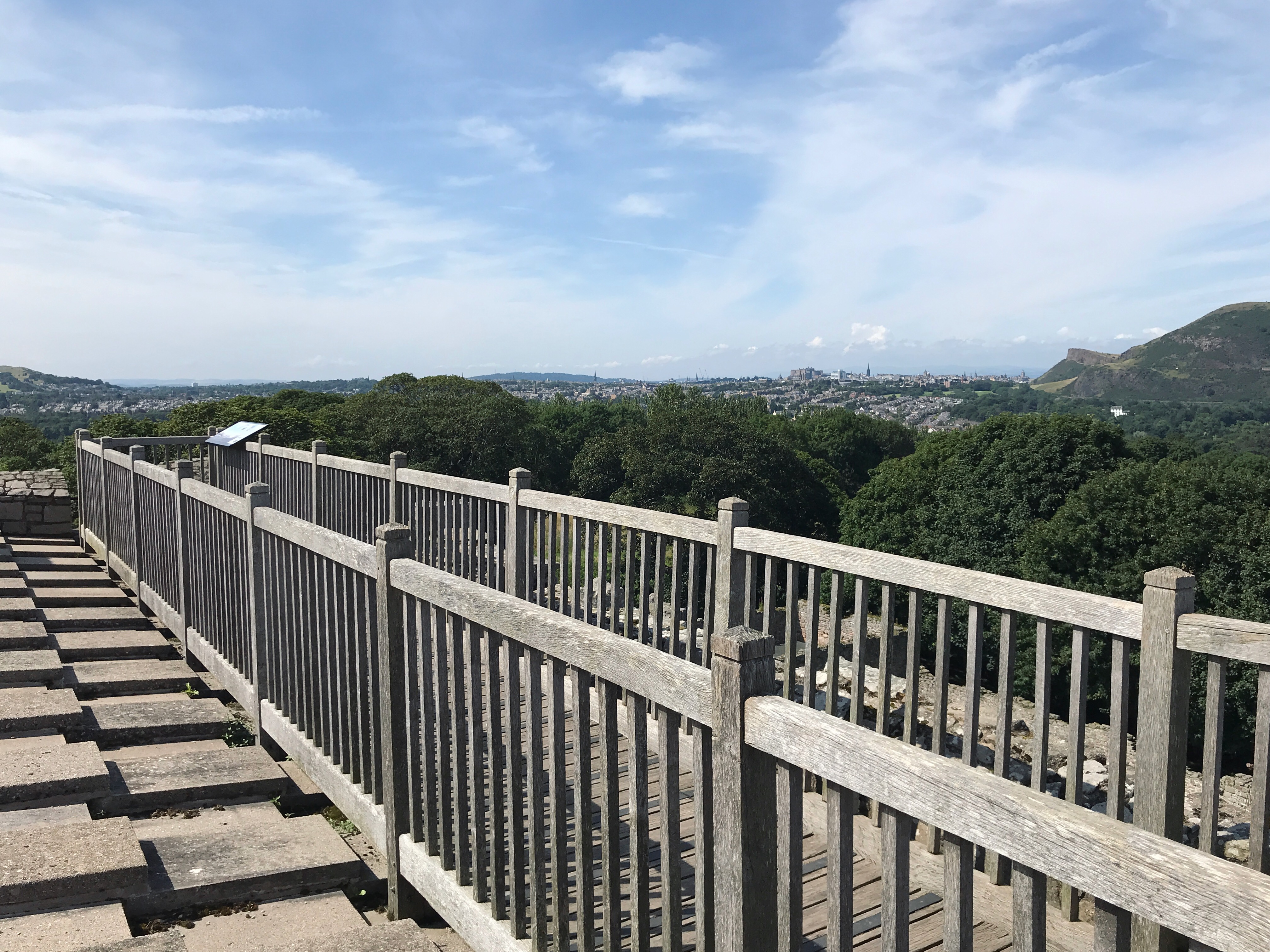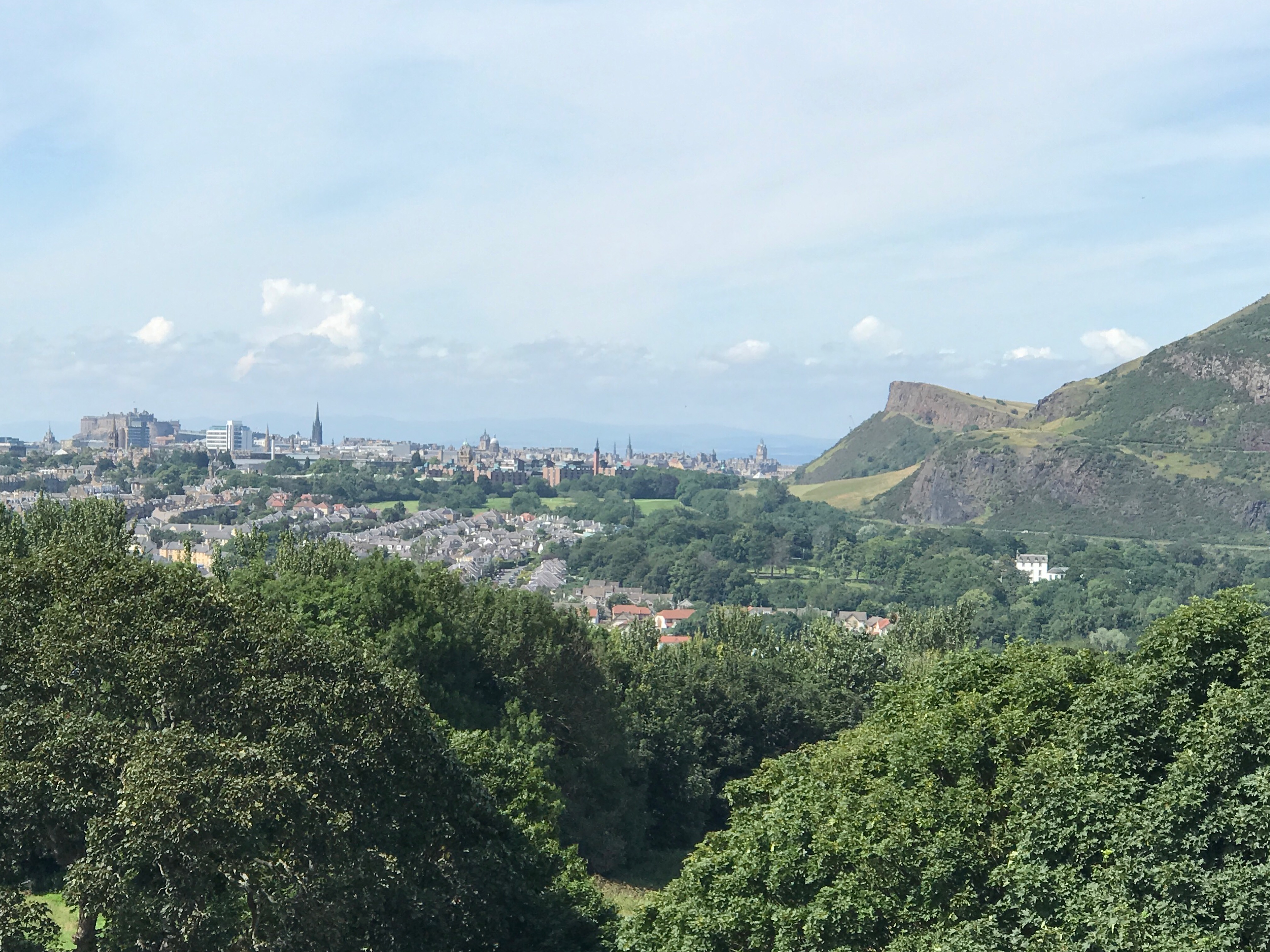 In one of the surviving ground floor rooms they also had some games and a craft station set up for kids. The boys made crowns, and played (medieval?) skittles and had a great time. To get even more out of your visit, you can also pick up a kids quiz trail from the ticket desk in the shop, which has things to spot and questions to answer as you go around the site.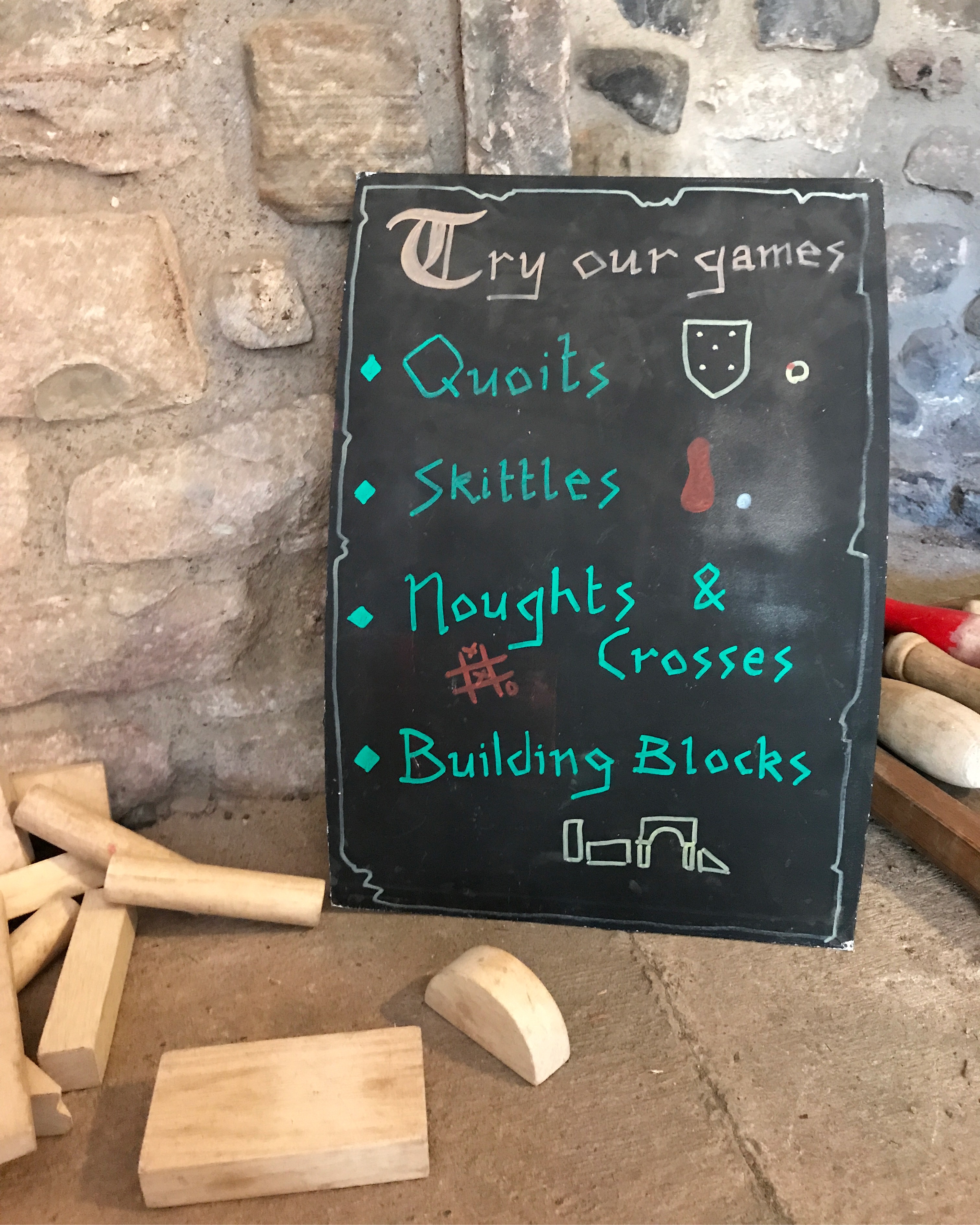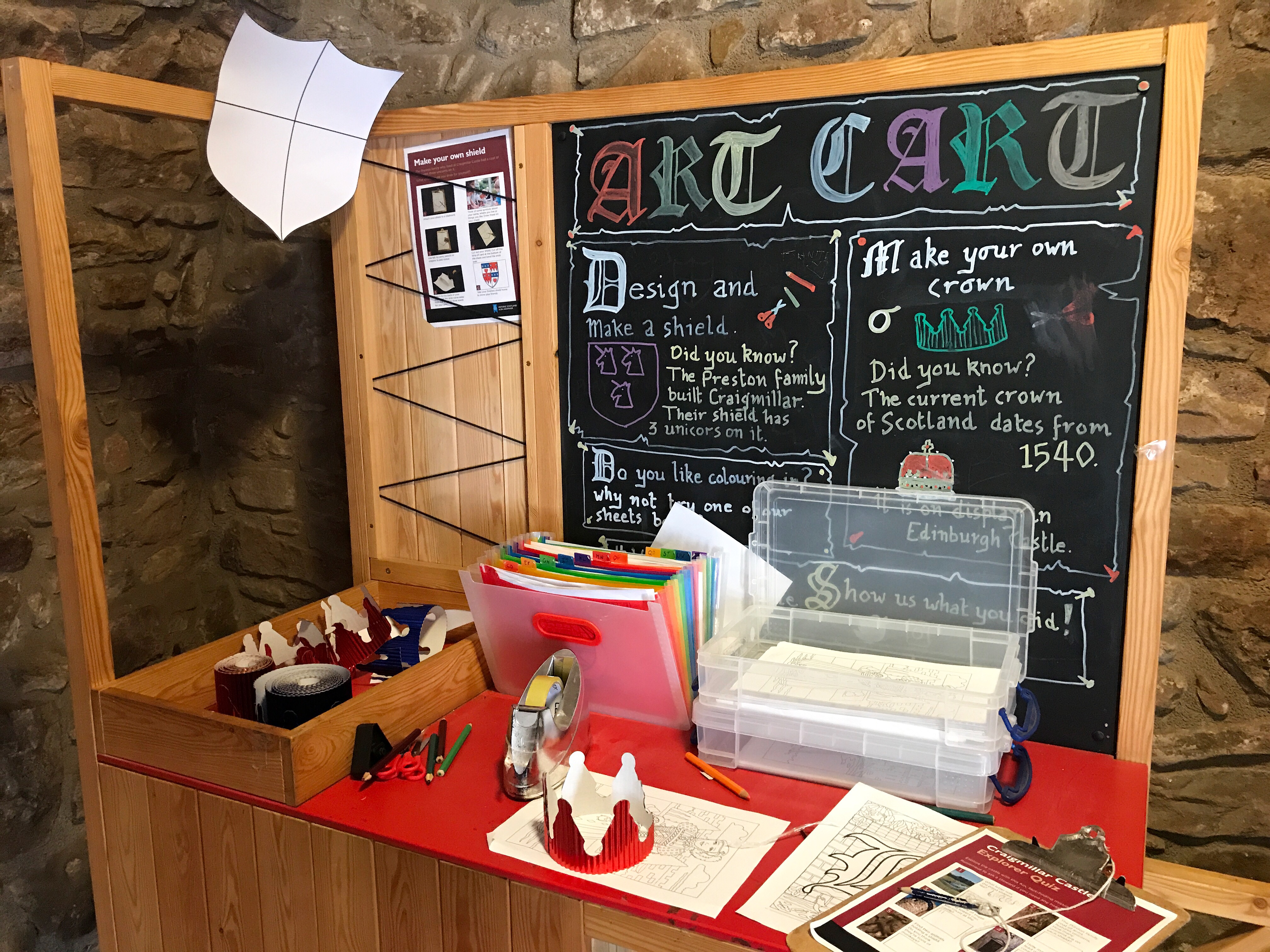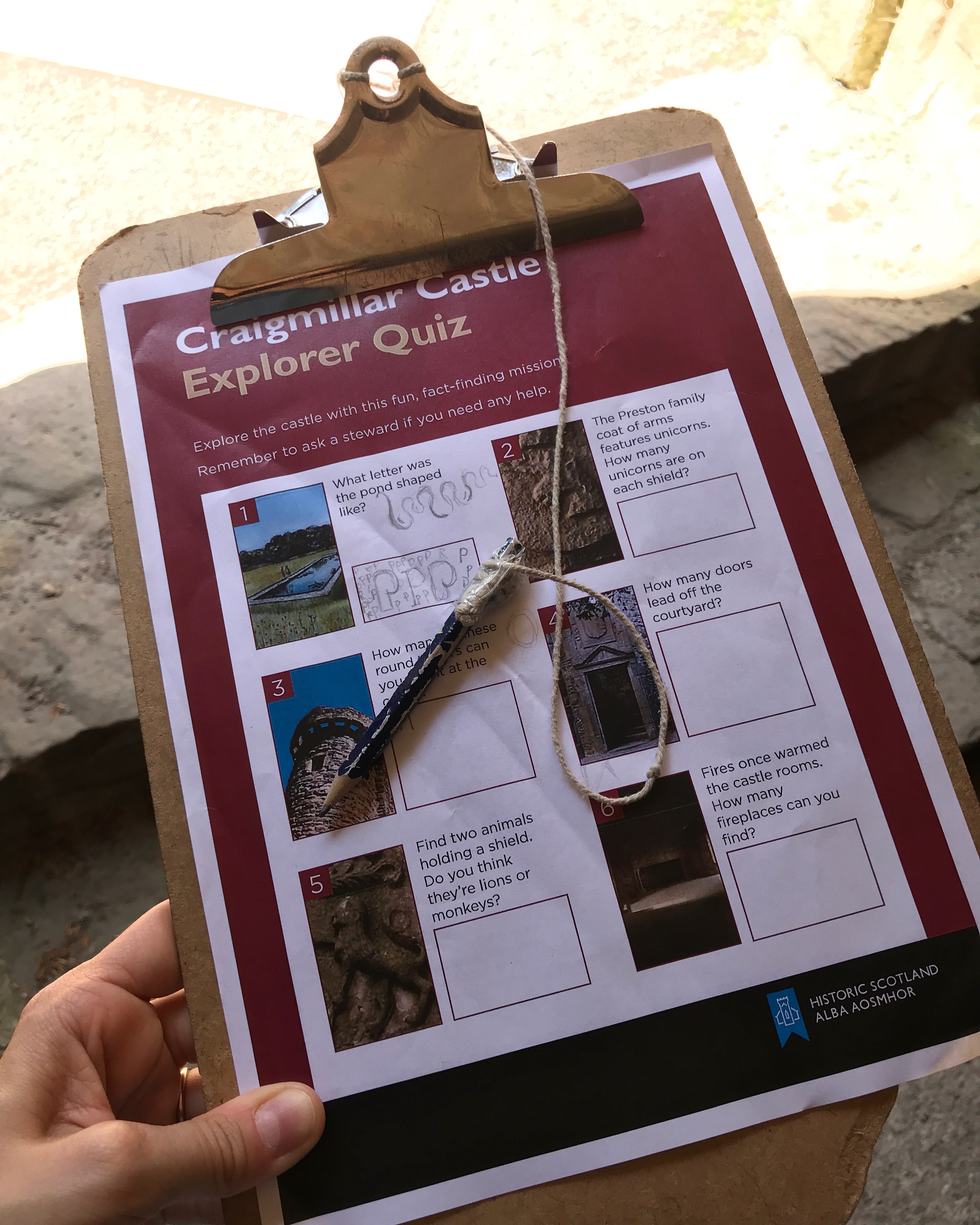 On the day of our visit, there was also an archery demonstration (this was a special event and not on offer all the time). Oskar was old enough to have a go at the proper archery and did really well, he only missed the target once. Mr Fox was still a bit too little, but they had a wooden kids version set up so that the youngest visitors could also have a turn.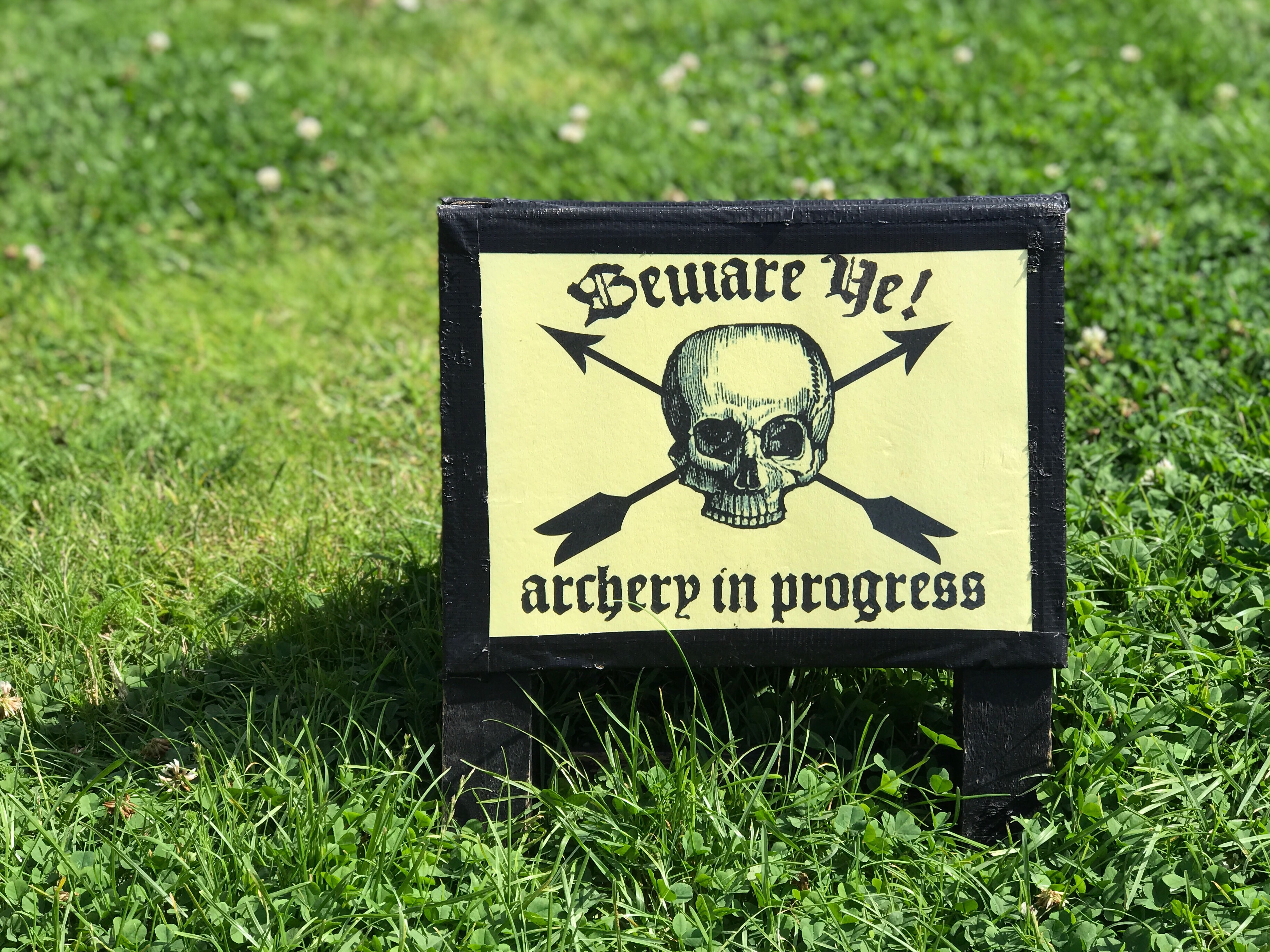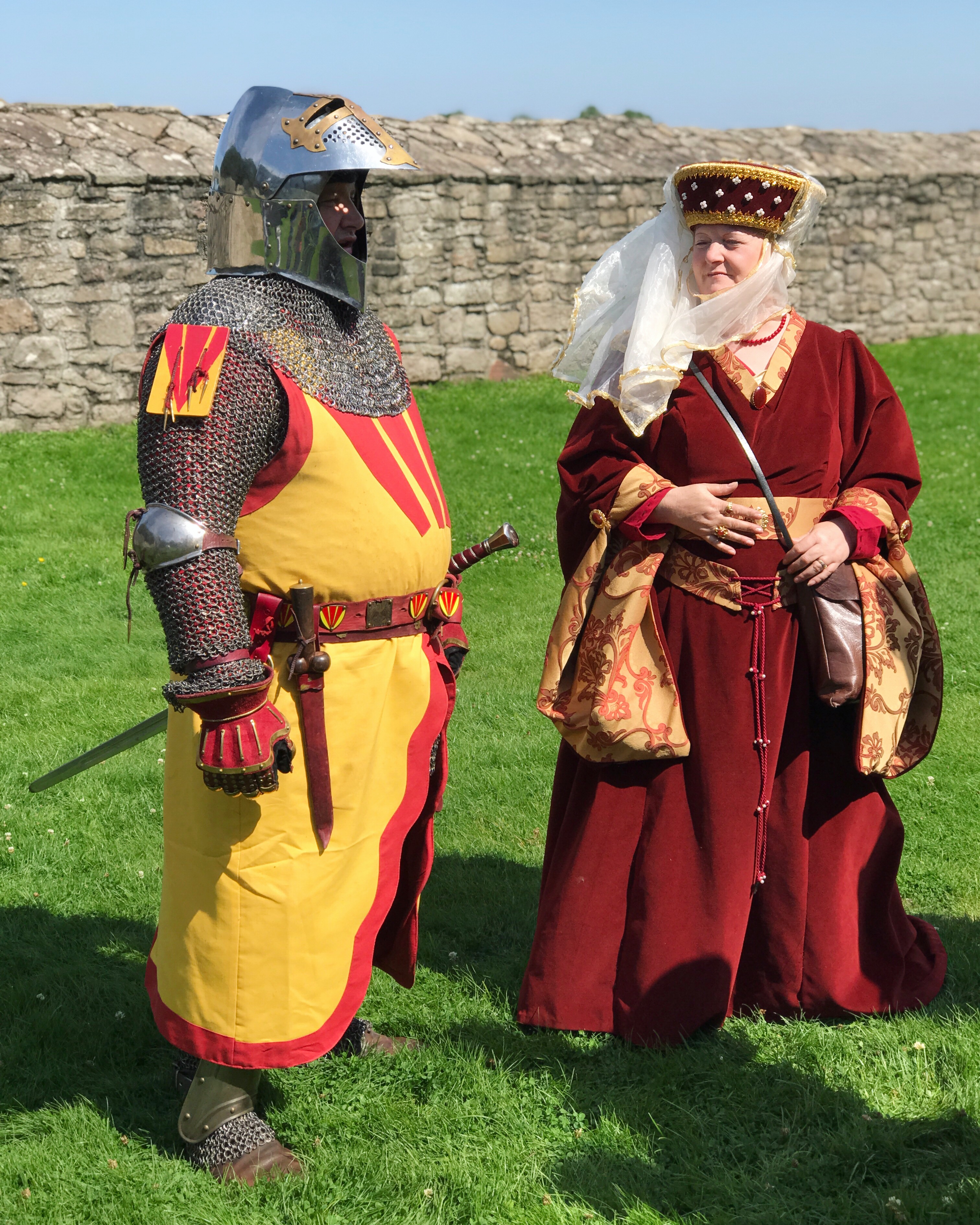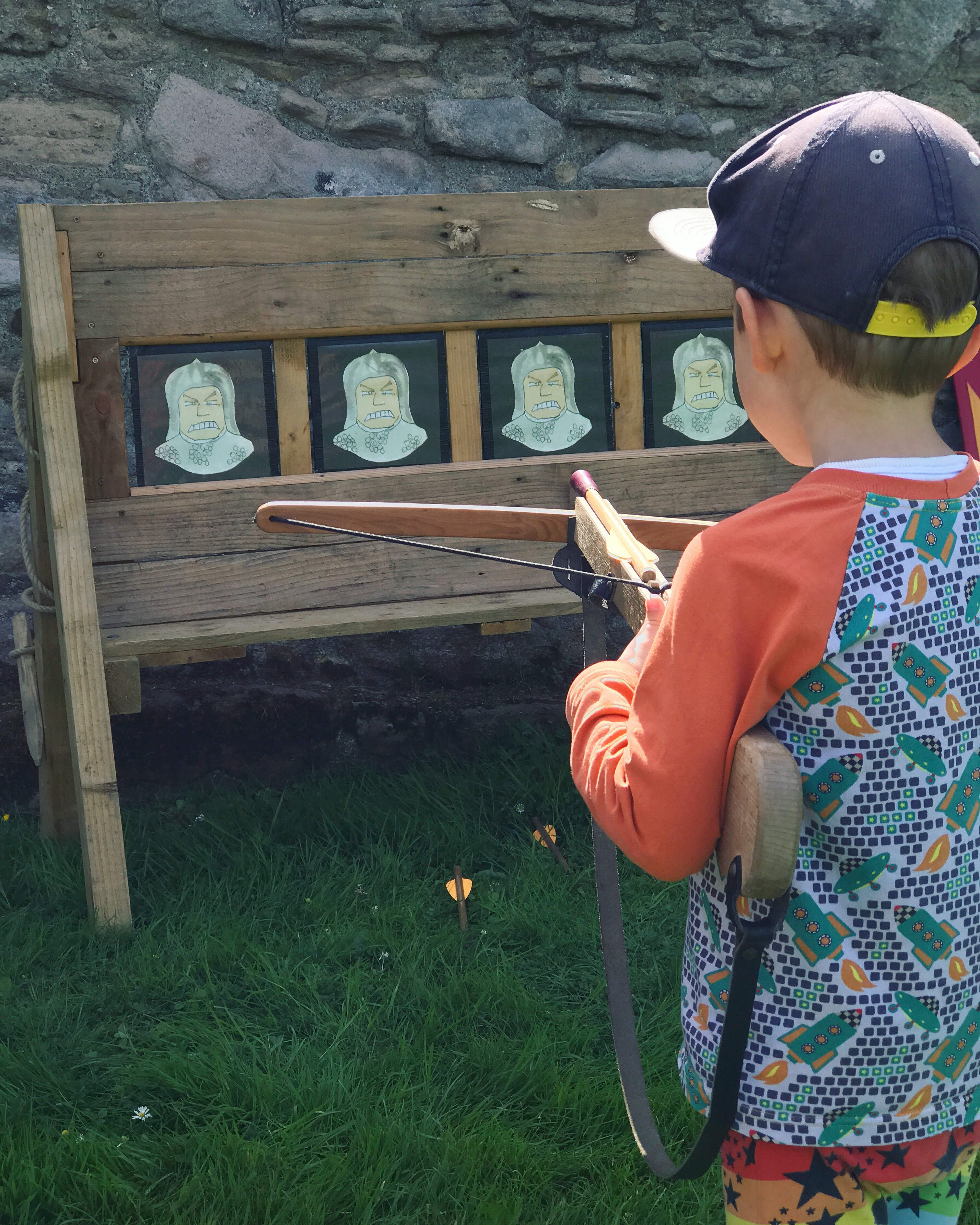 There's no cafe on site, but the shop has a coffee machine and sells ice cream, and you are welcome to bring along a picnic to eat in the castle grounds, which we did. Craigmillar Castle is owned by Historic Scotland, and we actually ended up signing up for a year long membership which not only means we get free entry in to other Historic Scotland sites too (such as Edinburgh Castle!) but we also got a discount in the shop including on our ice cream.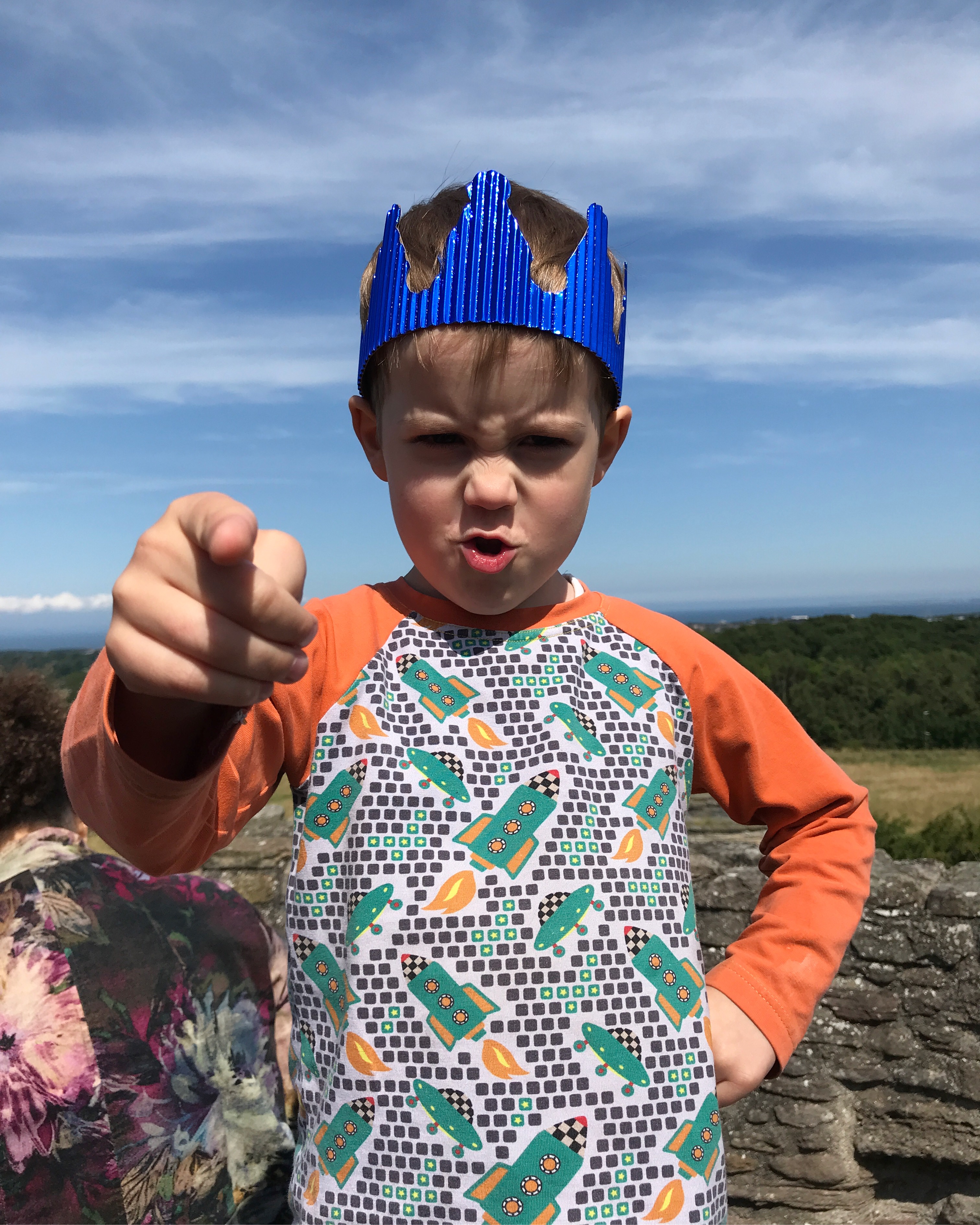 "I'm the King of the Castle, and YOU'RE the dirty rascal!"
Craigmillar Castle is easy enough to reach from Edinburgh city centre by bus, with a lovely walk through some fields in Cragimillar Castle Park to get there. Check out the Craigmillar Castle website for up to date opening times and admission prices.