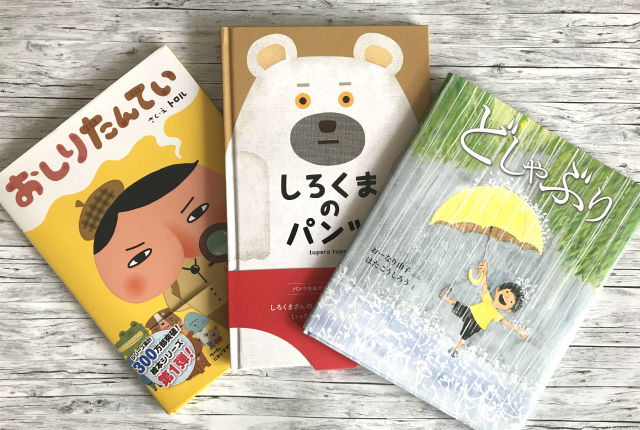 Japanese Picture Books
In this week's book post I have something special for you – I'm sharing the picture books we brought back from Japan! They are not all available in English, but I thought you might be interested to see them. In the video, I've given you a peek inside each of them and an idea of what each book is about, including gorgeous illustrations, fun surprises, and hilarious story lines.
If you enjoyed the video, I'd be really grateful if you would subscribe to my channel. Thanks!
Notes on the books:
The first book is called 'Doshaburi' which means as much downpour or cloudburst. It's written and illustrated by husband and wife team Yuko Ohnari and Koshiro Hata. Unfortunately it does not seem to have been translated in to English, but you may be able to get hold of it via Amazon Japan.
The second book is called 'Shirokuma no Pantsu' which literally translates as 'Polar Bear's Pants'. It's by Tupera Tupera. There is an English translation available called 'Polar Bear's Underwear' (Amazon Affiliate Link).
The final book is the first in the 'Oshiri Tantei' series, by Tororu (the pseudonym for the creative team of writer Yōko Tanaka and illustrator Masahide Fukasawa). Oshiri Tantei literally translates as 'Butt Detective'. It also doesn't seem to be available in English, but you can find all the Oshiri Tantei books on Amazon Japan. There are also a couple of apps with interactive Oshiri Tantei books on the iOS App Store, search for FLAMA (the developer) to find them.
[line]
Please note, this post contains Amazon Affiliate Links (as indicated) which means if you shop via these links I will receive a small percentage of the revenue, without any extra cost to you, which helps to keep this blog running. Thank you.