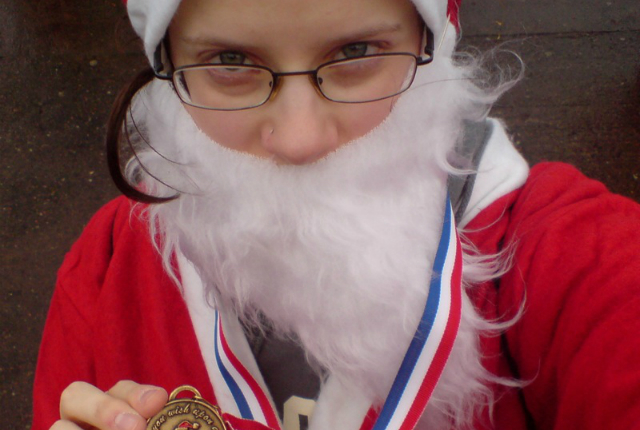 Fundraising for 'When You Wish Upon a Star'
This weekend is the beginning of Advent, the time of waiting leading up to Christmas. A time of giving. So, today I want to talk to you about a seasonal fundraiser me and my three 'boys' are taking part in. This is me, eleven years ago: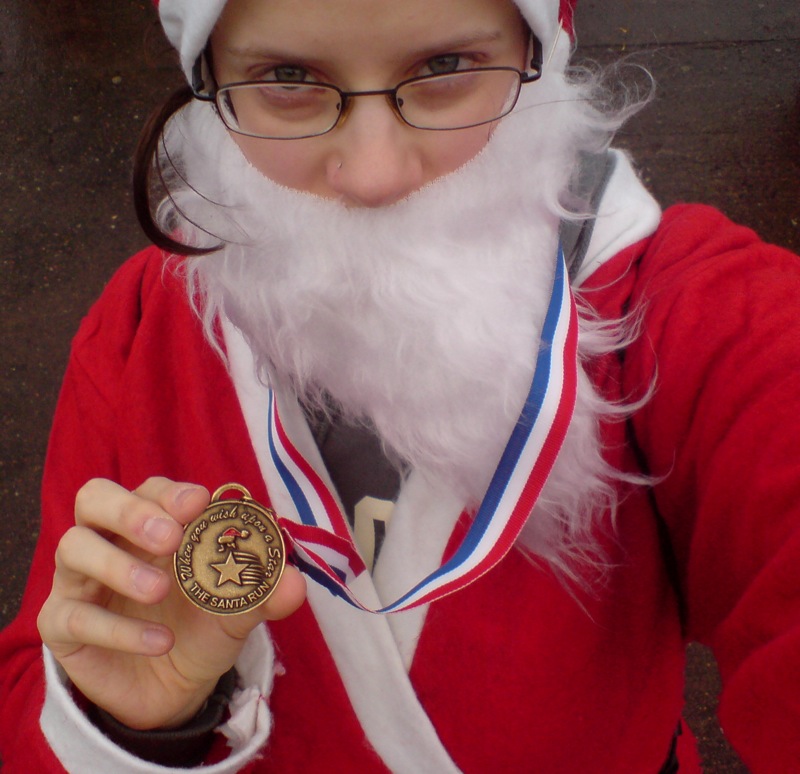 I had just completed Edinburgh's Santa Run, an annual event to raise money for the charity 'When You Wish Upon a Star', which aims to grant wishes to children between the ages of 2 – 16 years old living with life threatening illnesses throughout Scotland. Before I had the kids, I used to take part in this every year. Then I sat out a year after just giving birth, and then we moved to Berlin. But now we are back, I wanted to take part again, and this time I've signed up all four of us as a family team. And here's why: Firstly, it's fun! There are literally hundreds of Santas chasing around Edinburgh's Princes Street Gardens, quite a sight to behold. Sure, not all fundraising needs to be fun, but if it helps to get the kids involved, then why not.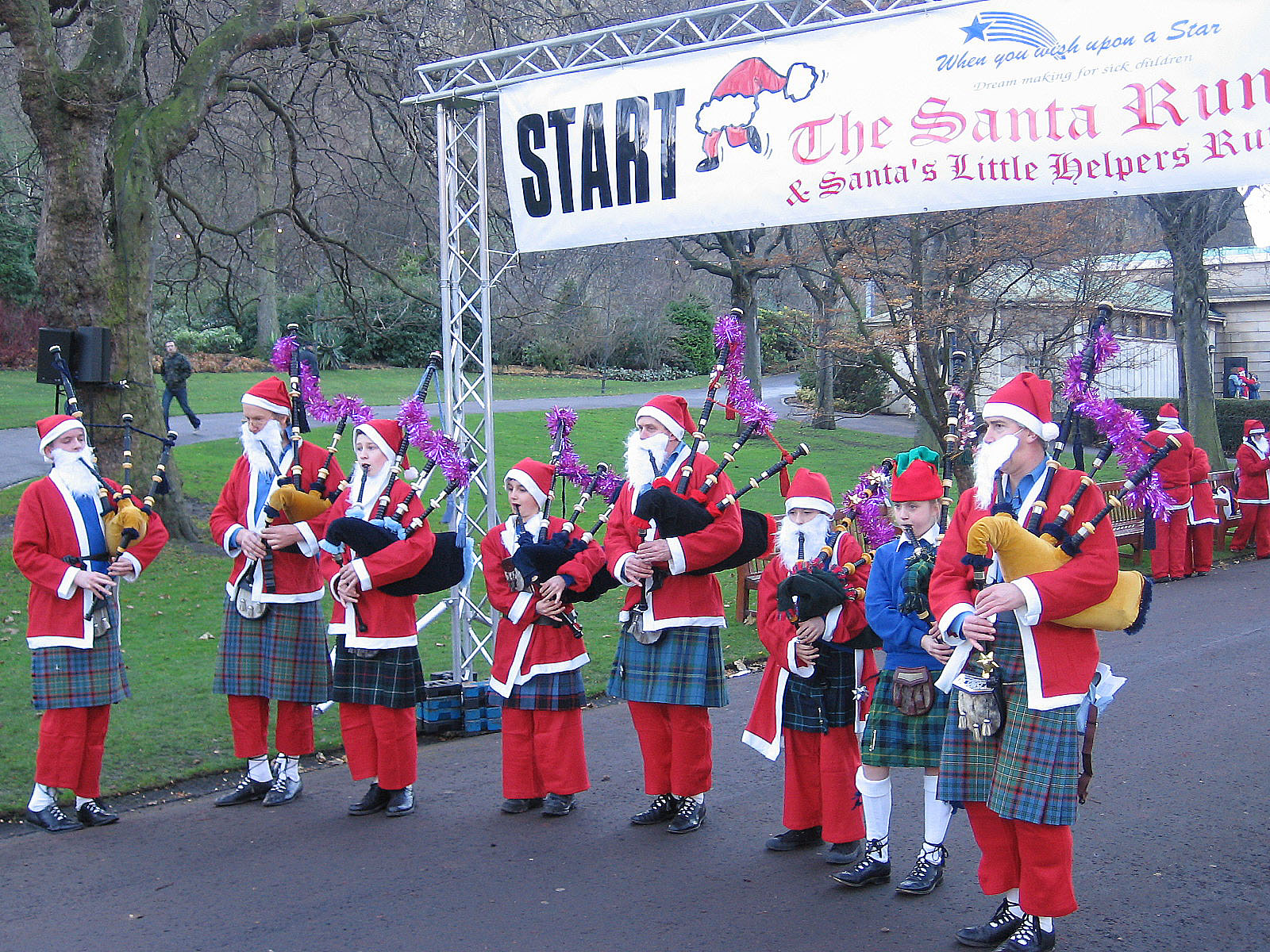 Secondly, it's manageable for kids. The route is only 2.5km long, which compared to other charity runs is not long, but it makes it accessible for people who may not be able to take part in something longer but want to do their part. And, thirdly, it's something the kids can relate to, at least our older boy. At a time when they are looking forward to Christmas, and presents, and fun times, there are other children not as lucky as them, who are literally just fighting for their lives. It's a good opportunity to talk about that, and I know that Oskar, who is very compassionate, will want to do his part to help make those children's lives a little bit better.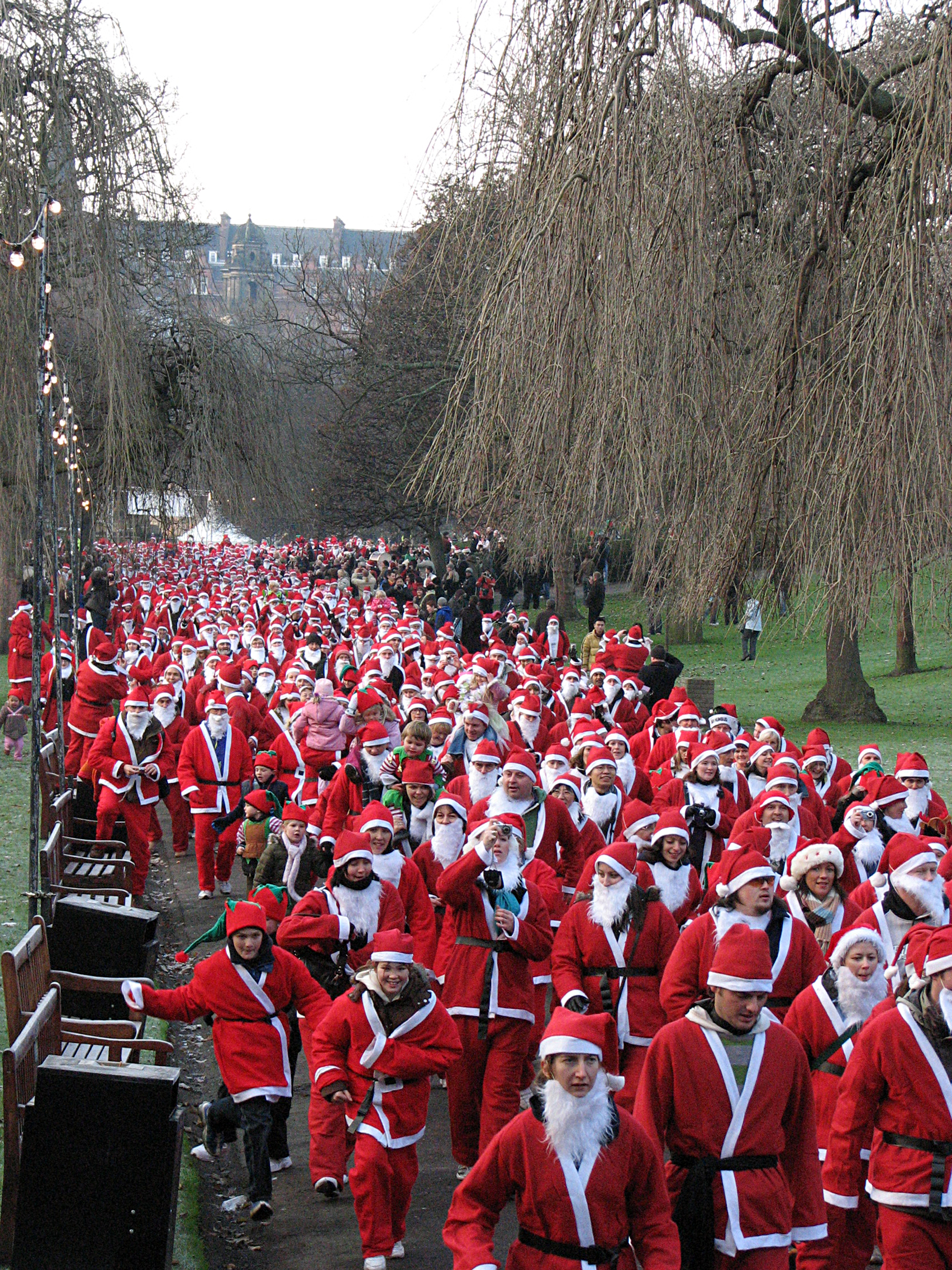 So, why am I telling you this? Because I need your help! This year's Santa Run takes place in a week's time, on Sunday 10th December. In addition to the fee for participating, we have pledged to raise £100 towards the charity. So far, we have only reached 60% of our target, so we need a little more support. It doesn't have to be a lot – every pound helps! Just head over to my JustGiving page to donate. JustGiving is simple, fast and totally secure. Your details are safe with JustGiving – they'll never sell them on or send unwanted emails. Once you donate, they'll send your money directly to the charity. So it's the most efficient way to donate – saving time and cutting costs for the charity.
Thank you all! And I promise to share lots of embarrassing photos of us all dressed as Santa and his elves!
[line]
Note: Yes, that really is my page. I run my blog and social media channels under my maiden name, but because there were banking details and money involved, I had to set the JustGiving page up under my legal, married name, but it's the same person!