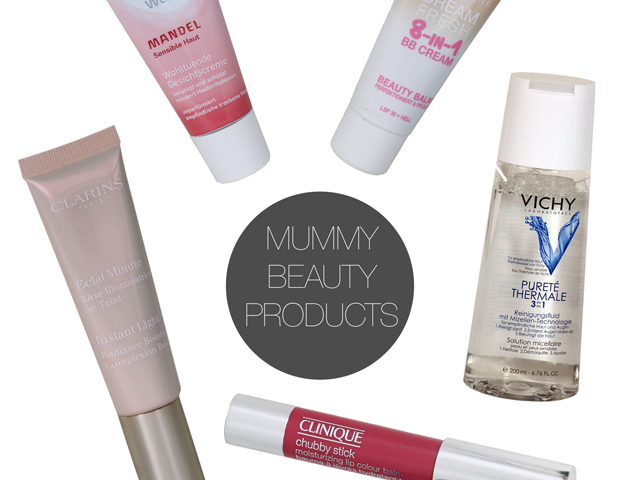 My Favourite Mummy Beauty Products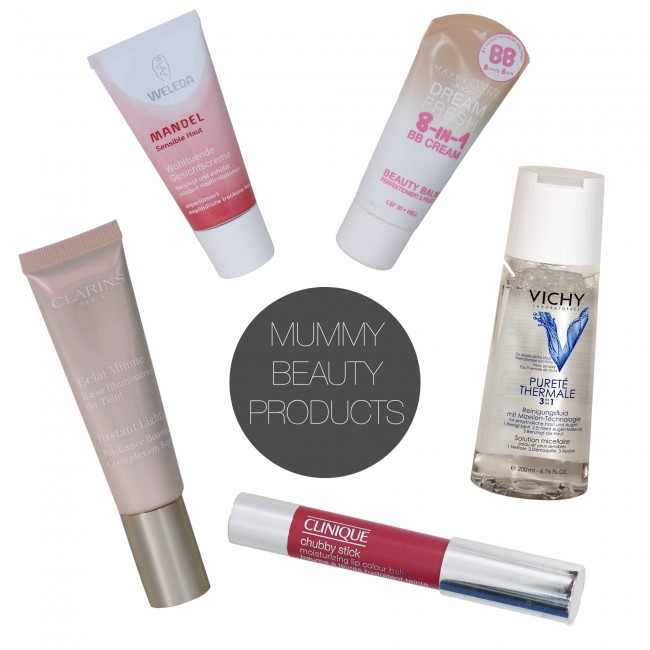 As someone who is lucky enough to have been blessed with pretty good if somewhat sensitive skin, I've never been in to cosmetics much because I didn't really need them. Though as I've gotten older, I've found my skin needing that little bit of extra TLC – and then there are those days when both kids have kept me on my toes all night and freshening up a little makes me feel less like a zombie. But getting everyone out of the house on time in the morning also means I need to keep my routine as short as possible. So today, I'm sharing my favourite beauty product essentials with you, which help me look my freshest in the mornings and it only takes me about 5 minutes.
I first discovered the Pureté Thermale 3 in 1 (right) at a Vichy party hosted by sisterMAG. It cleanses and soothes your face, replacing make-up remover, face wash and toner with just one step. It's a real time saver in the mornings – just a few swipes and I'm done. And my sensitive skin hasn't had any adverse reactions to it at all.
For my moisturiser, I use Weleda's almond face cream (top left), which is hypoallergenic, fragrance-free and great for sensitive skin. My skin loves it.
On mornings where I feel I need a little bit of an extra glow – which, to be honest, in the winter time is most mornings – I smooth a little bit of Clarins Instant Light radiance booster (left) on to my cheeks. It comes in two shades, I use 'rose'.
And, finally, to balance out any imperfections, I use Maybelline's Dream Fresh BB cream in 'light' (top left). It's really subtle, and doesn't make your skin feel caked at all, but manages to even out any blotchy patches. And the SPF 30 is perfect for the harsh Berlin summers, with it's high temperatures and blazing sun.
For a little extra boost, I like to dab on a little of my Clinique chubby stick moisturising colour balm in 'super strawberry'. The colour looks really intense, but it actually just leaves a little bit of a coloured sheen. Careful though if you have kids around – it looks a lot like a crayon! (you can imagine the rest…)
What are your favourite skin care or beauty products? Have you discovered any that are real time savers?