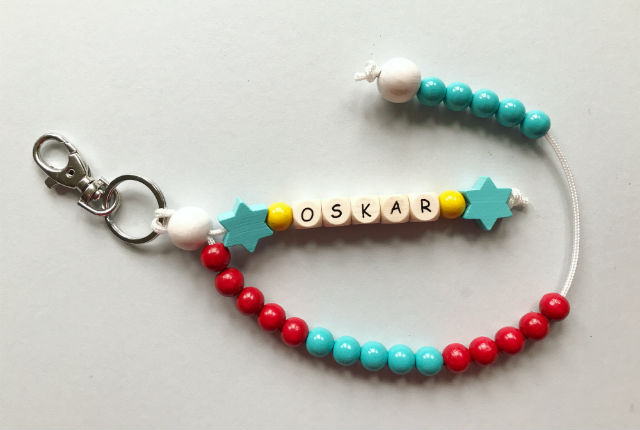 DIY 'Rechenkette' – Mini Abacus for Kids
Today I have a fairly easy DIY to share with you, which would make a cute little 'back to school' or starting school gift.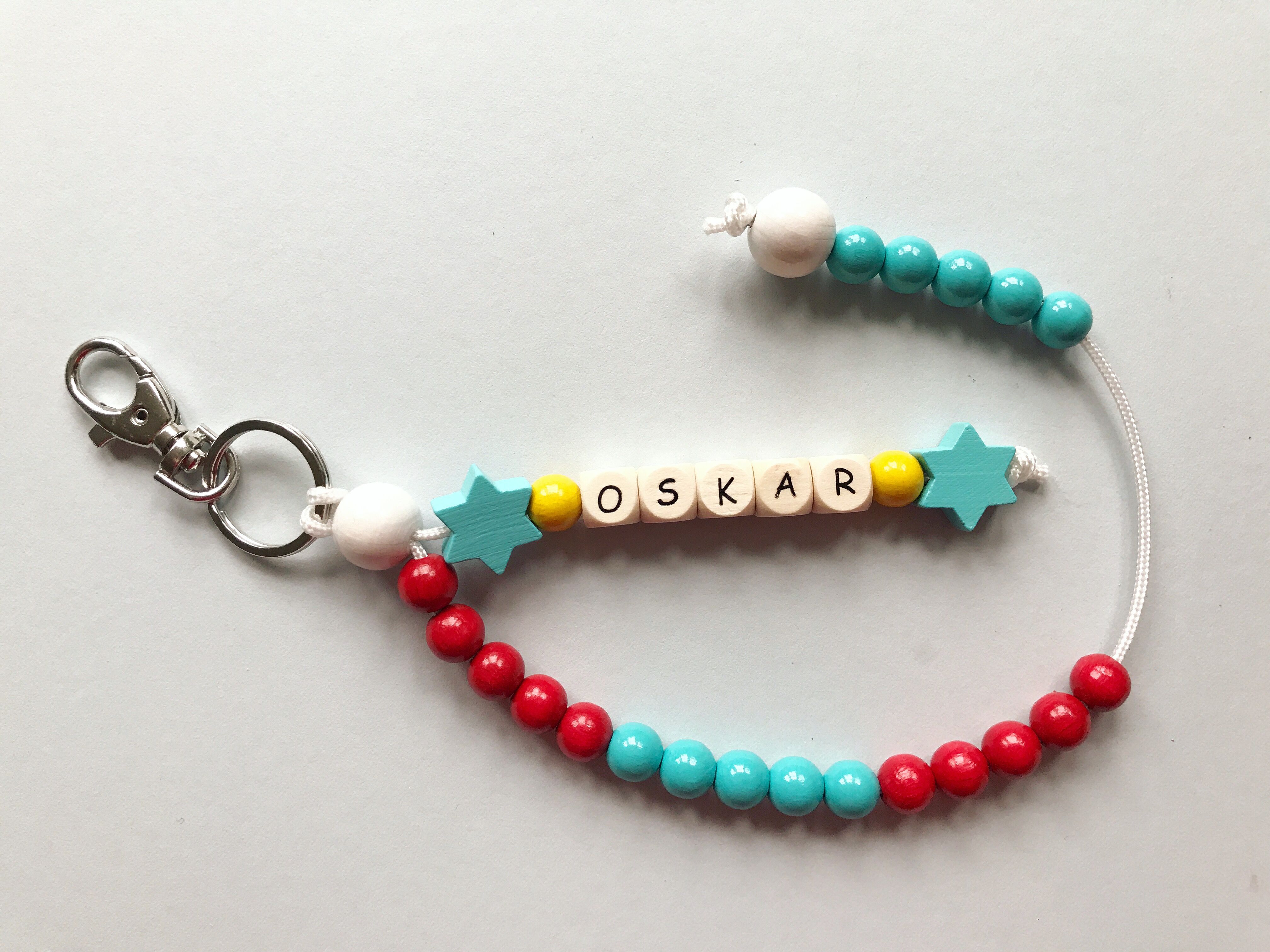 These so-called 'Rechenketten' are very popular in Germany, but I've never seen them in the UK before. They would translate roughly as 'counting chains' and are basically like a mini abacus kids can carry around with them to help them learn to count.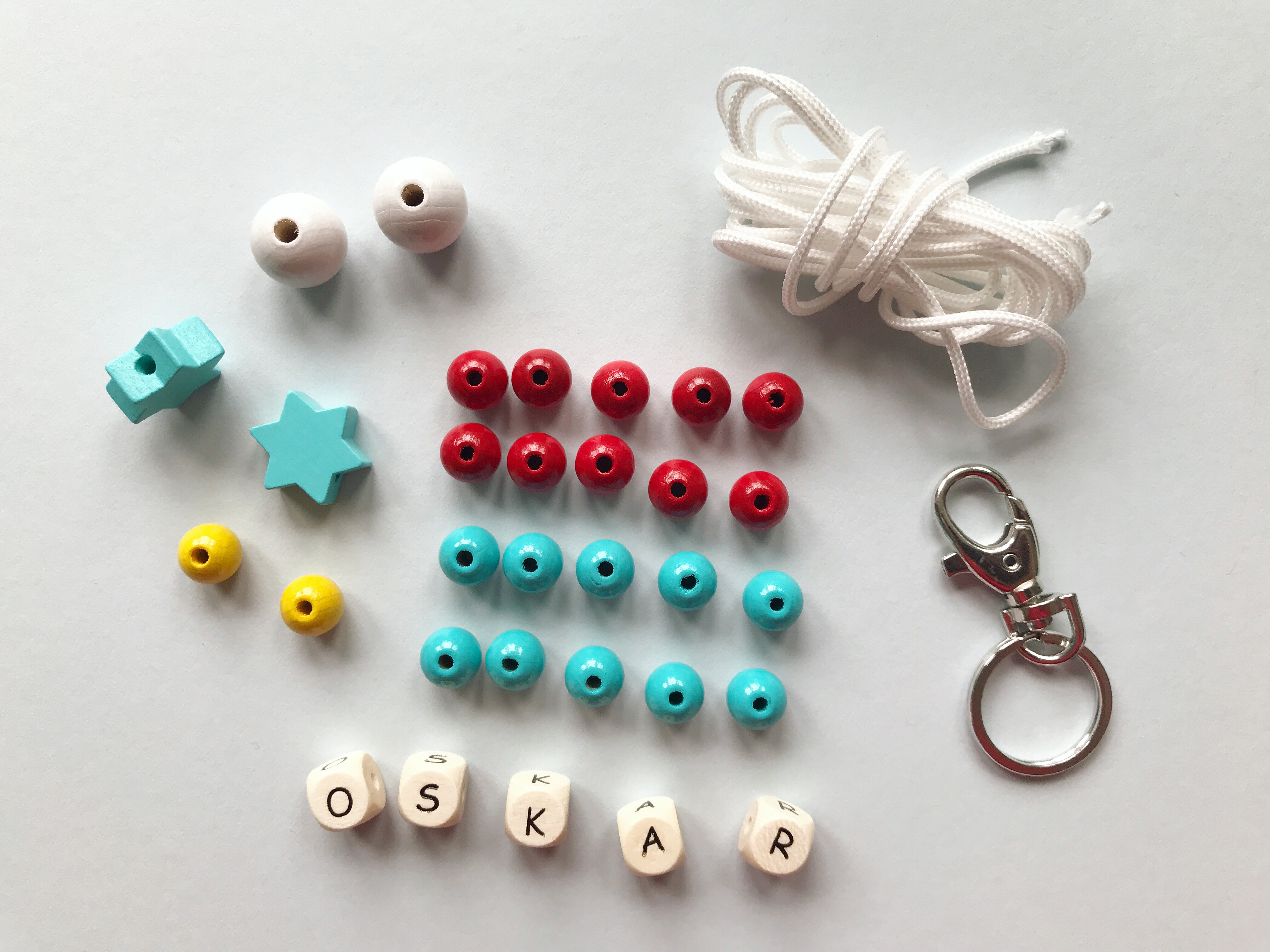 You will need:
20 small beads in two colours, 10 in each colour. For this chain, I chose red and turquoise. The beads are 10mm with a 2.5mm hole.
2 large beads, ideally in a different colour from the small beads. I chose white. The beads are 15mm with a 4mm hole.
Additional beads for decoration. Here, I chose 2 turquoise stars, 2 further 10mm beads in a third colour (yellow), as well as letter beads to spell out my son's name. You can use any decorative beads you like here, if you can't get hold of letter beads you could use some more coloured beads instead.
70cm of nylon paracord, 1.5mm thick. Here I used white.
A key ring.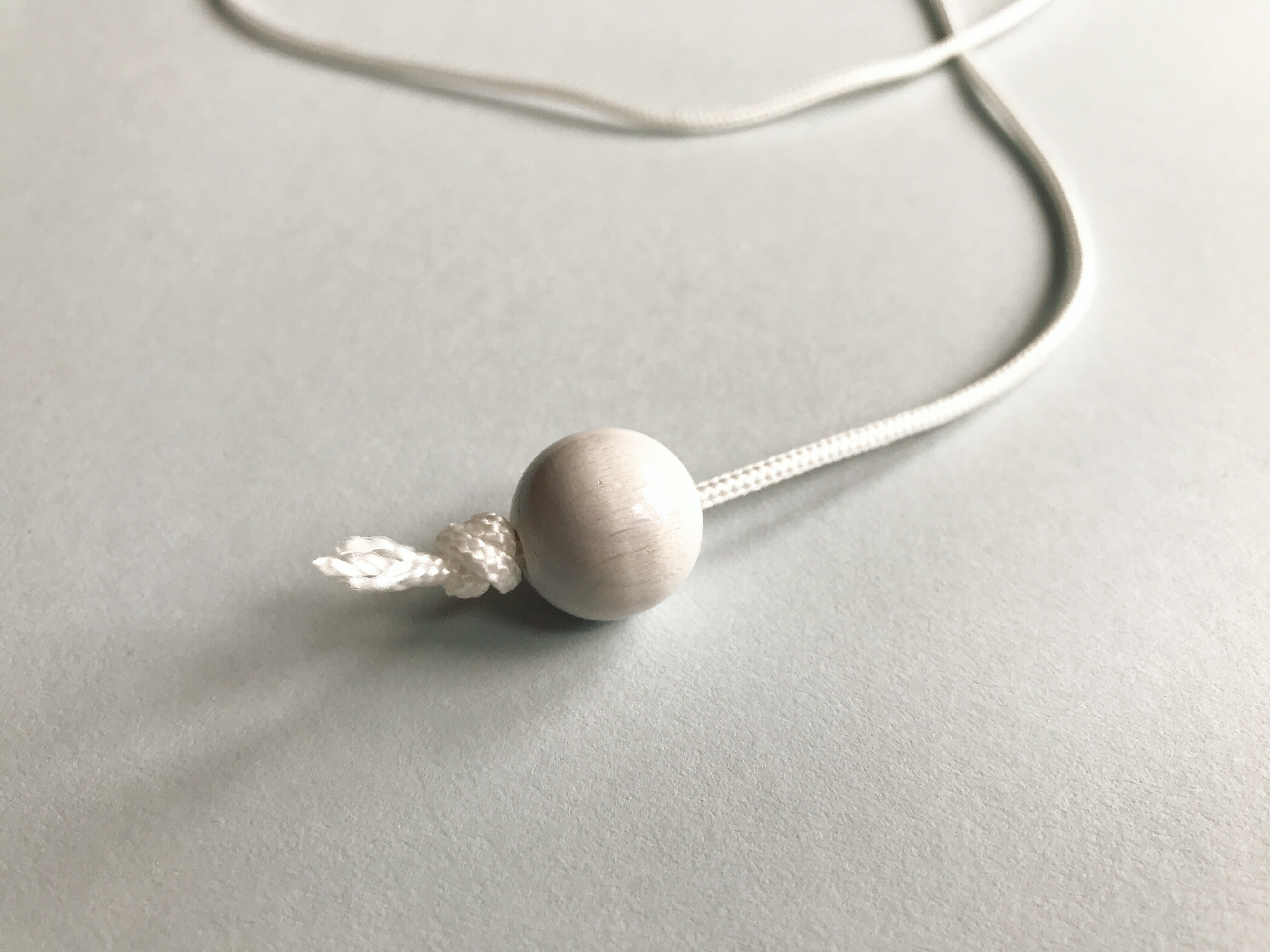 Step 1: Make a double knot in one end of your cord, and thread one of the large 15mm beads on to it.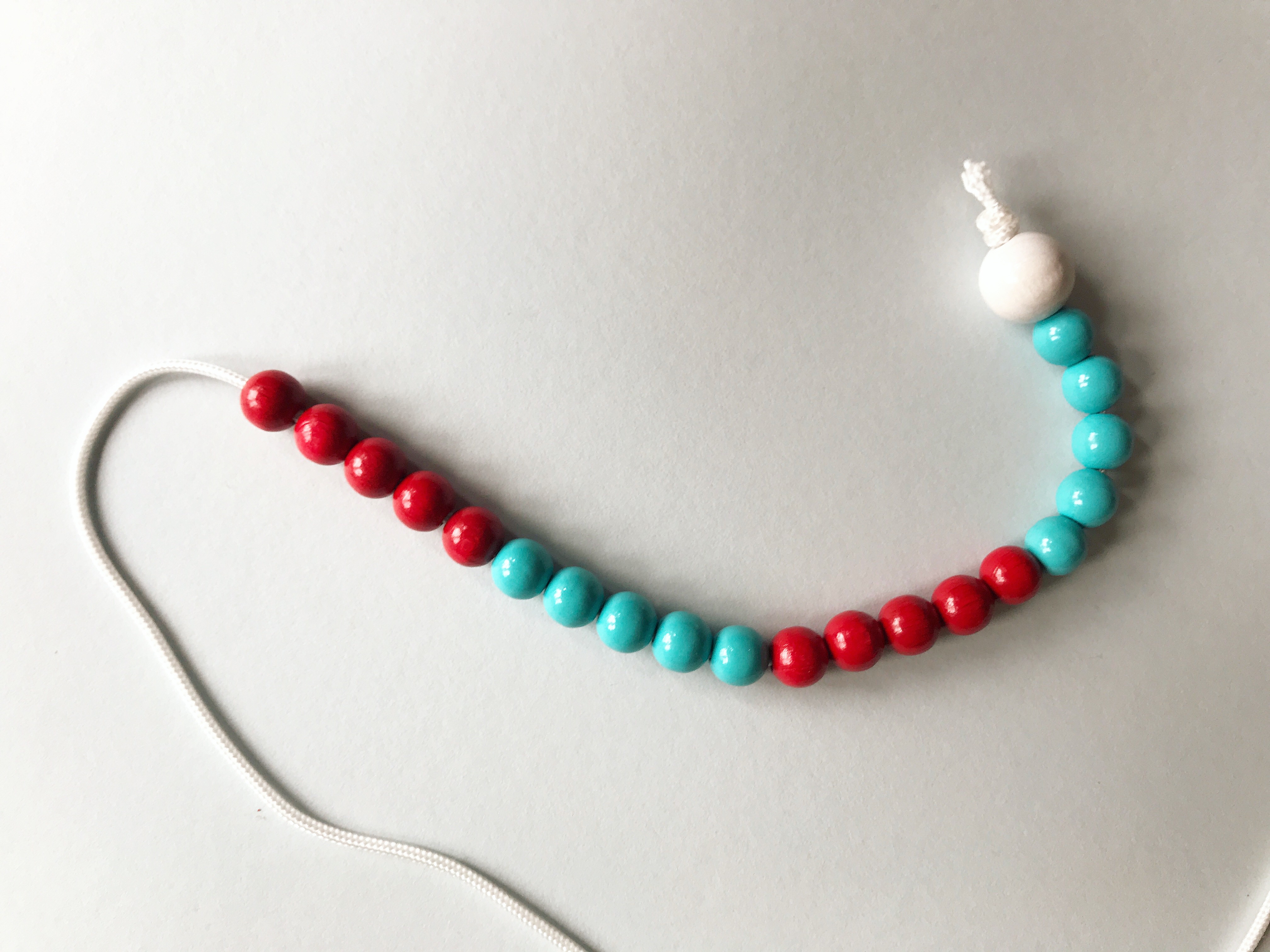 Step 2: Thread on your 10mm beads, alternating five of each colour at a time as shown above. I found it easier to thread the cord through the beads if I wrapped a bit of sticky tape tightly around the end of the cord.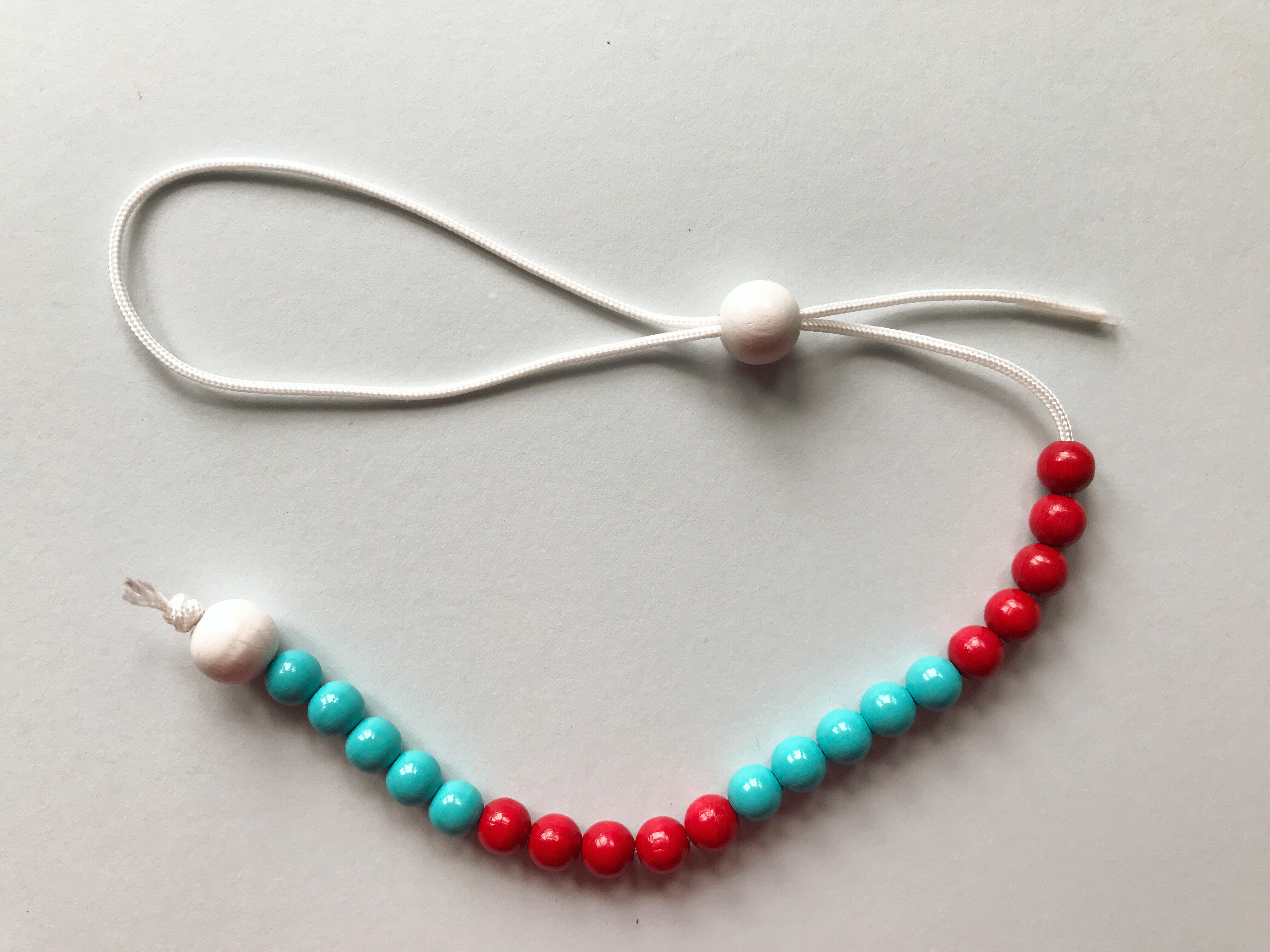 Step 3: Thread on the second 15mm bead, then bring the other end of your cord back through the bead, leaving a loop as shown above.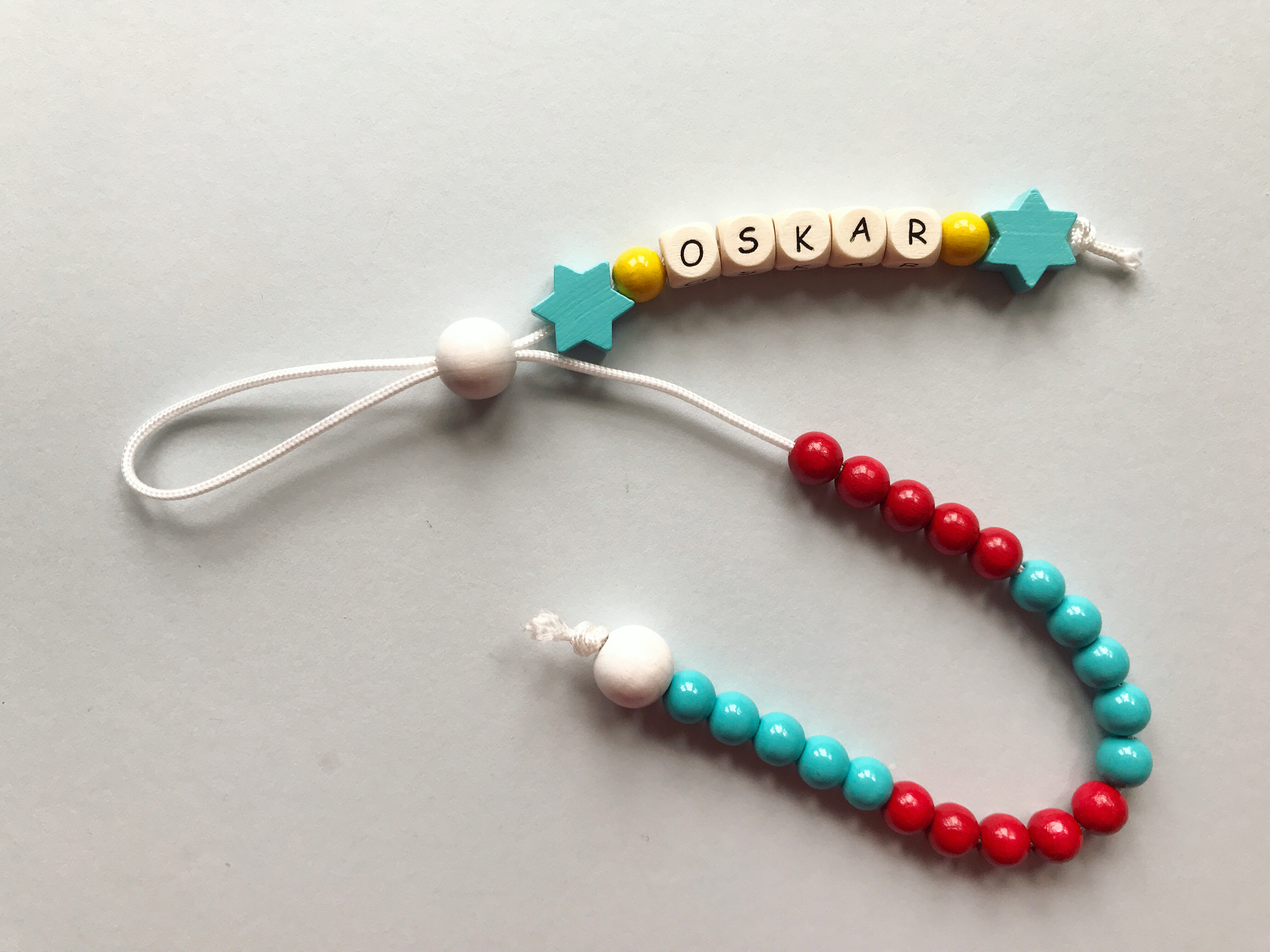 Step 4: Thread your decorate beads on to the rest of the cord and secure with another double knot. Shuffle the big bead in the middle so that it is close to the decorative end of your chain, and leave some extra length of cord on the side with the 20 small beads (see above).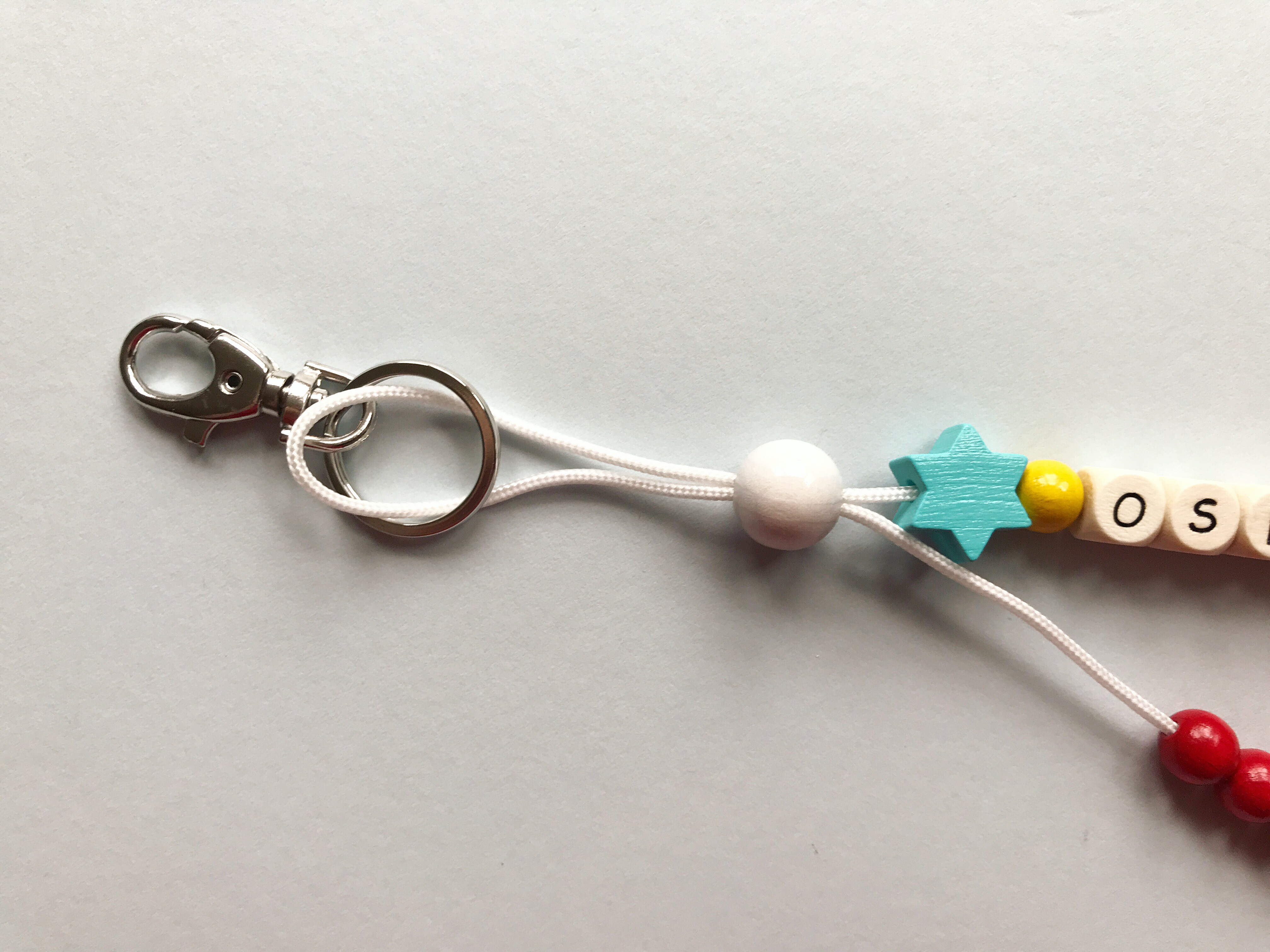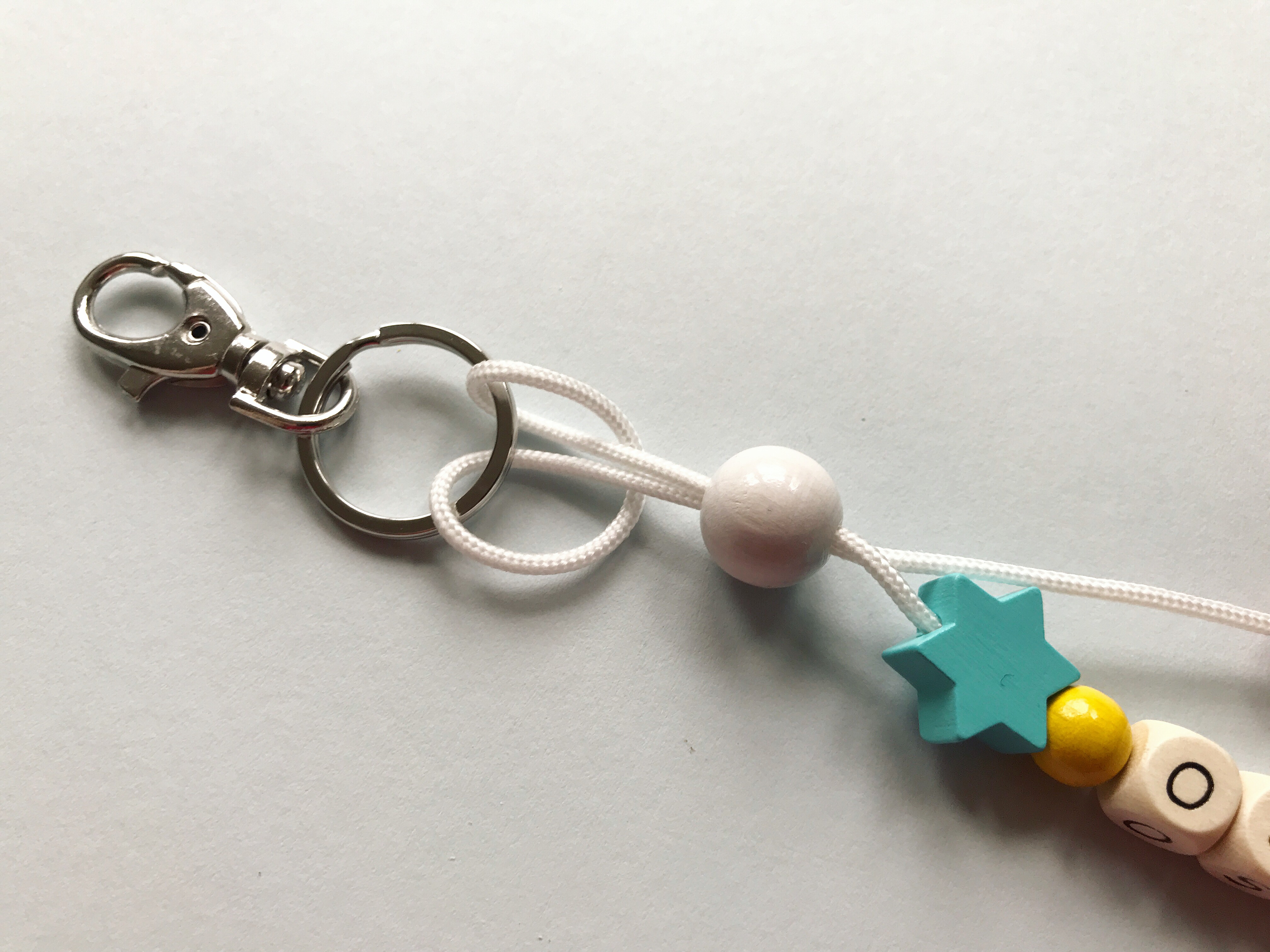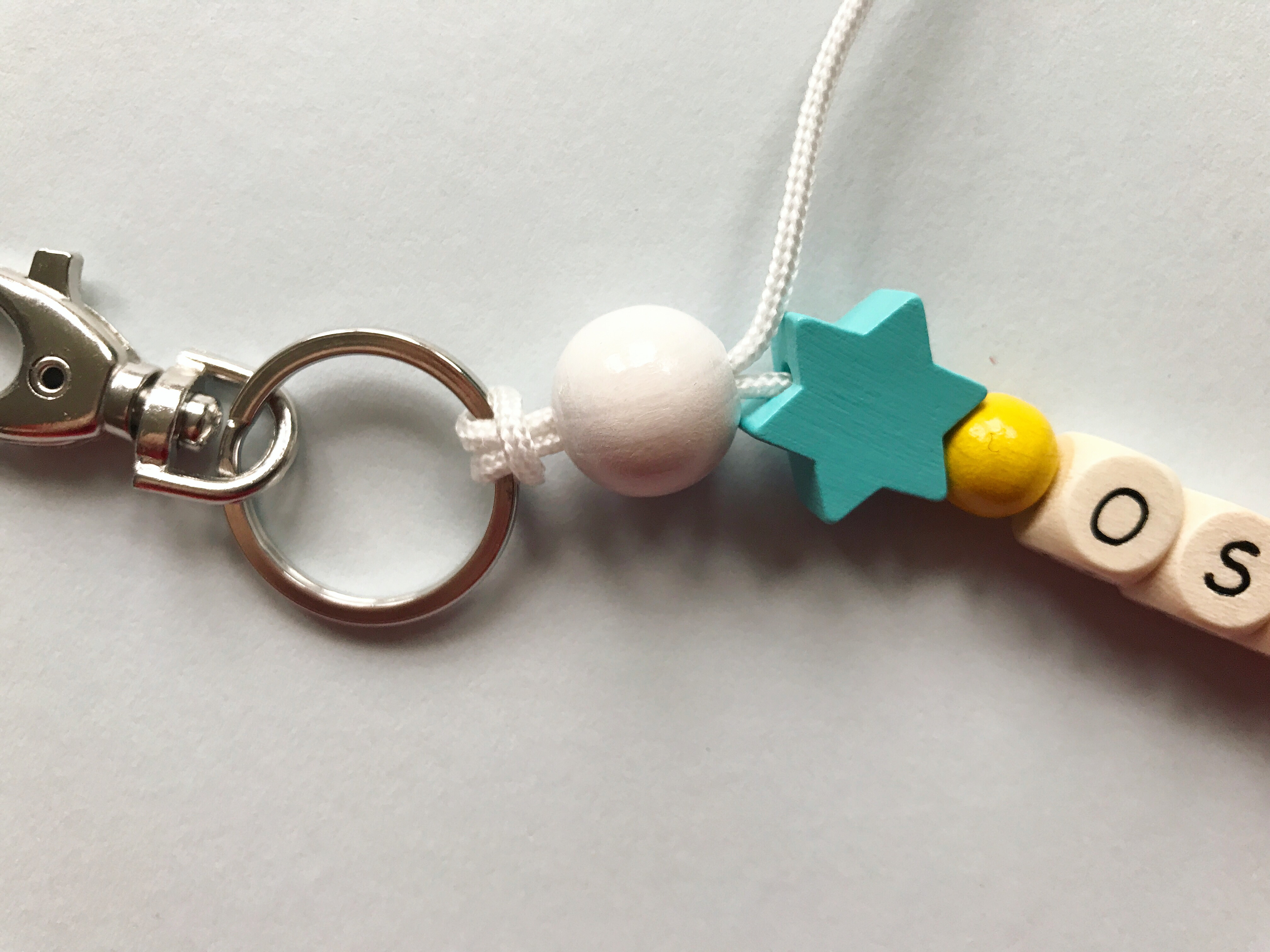 Step 5: Take the loop that you had left, place it through the key ring, then pull the two ends of the cord through the loop and pull tight – before pulling tight, you should check again that any extra length of cord is on the side with the twenty small beads. I've tried to show the loop action in the three photos above.
You chain should now look something like this: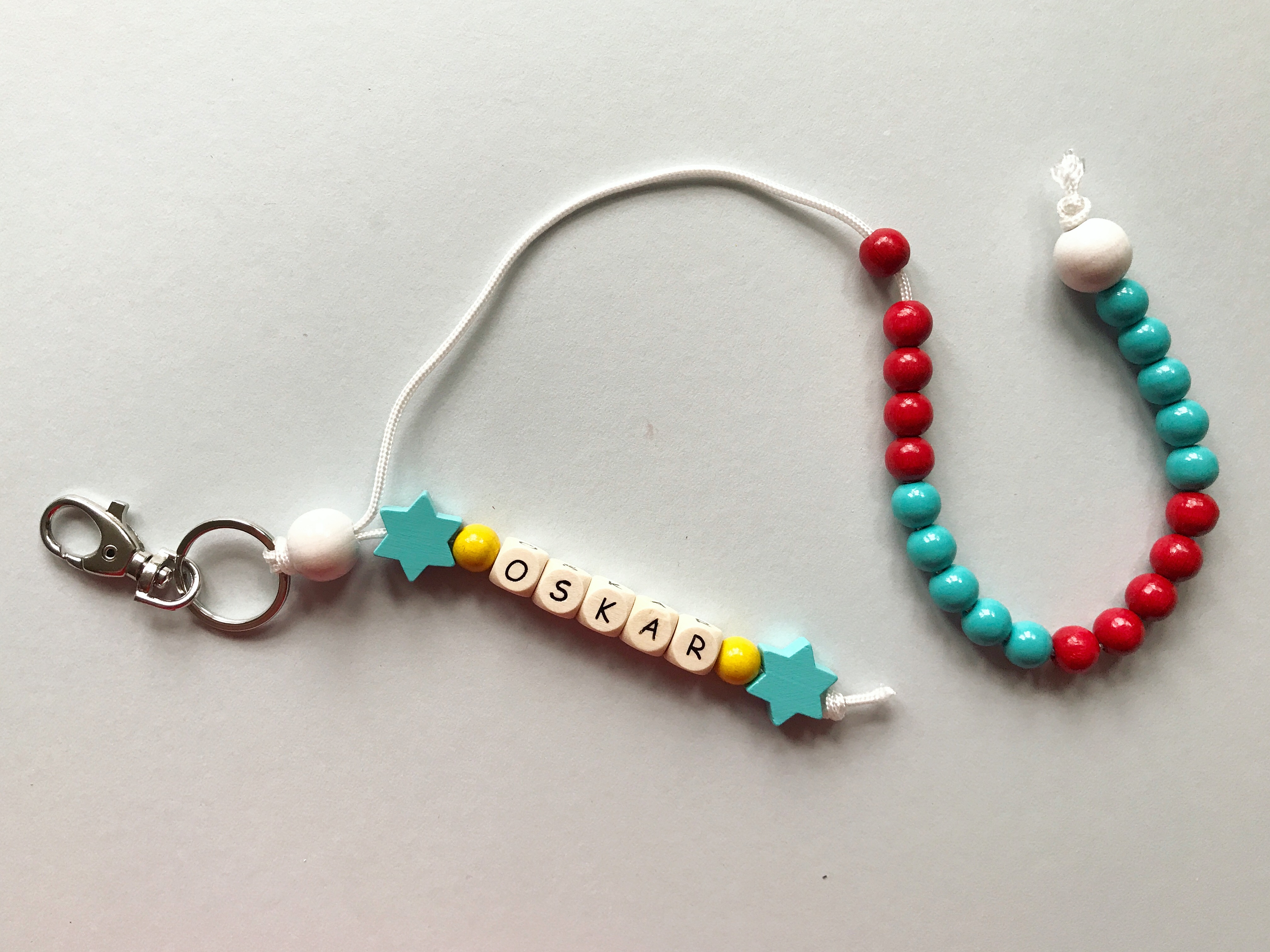 The extra length of cord is a little too long, so we need to adjust this (don't be tempted to work with a shorter cord to begin with, you need the extra length to be able to shuffle everything in to the right place).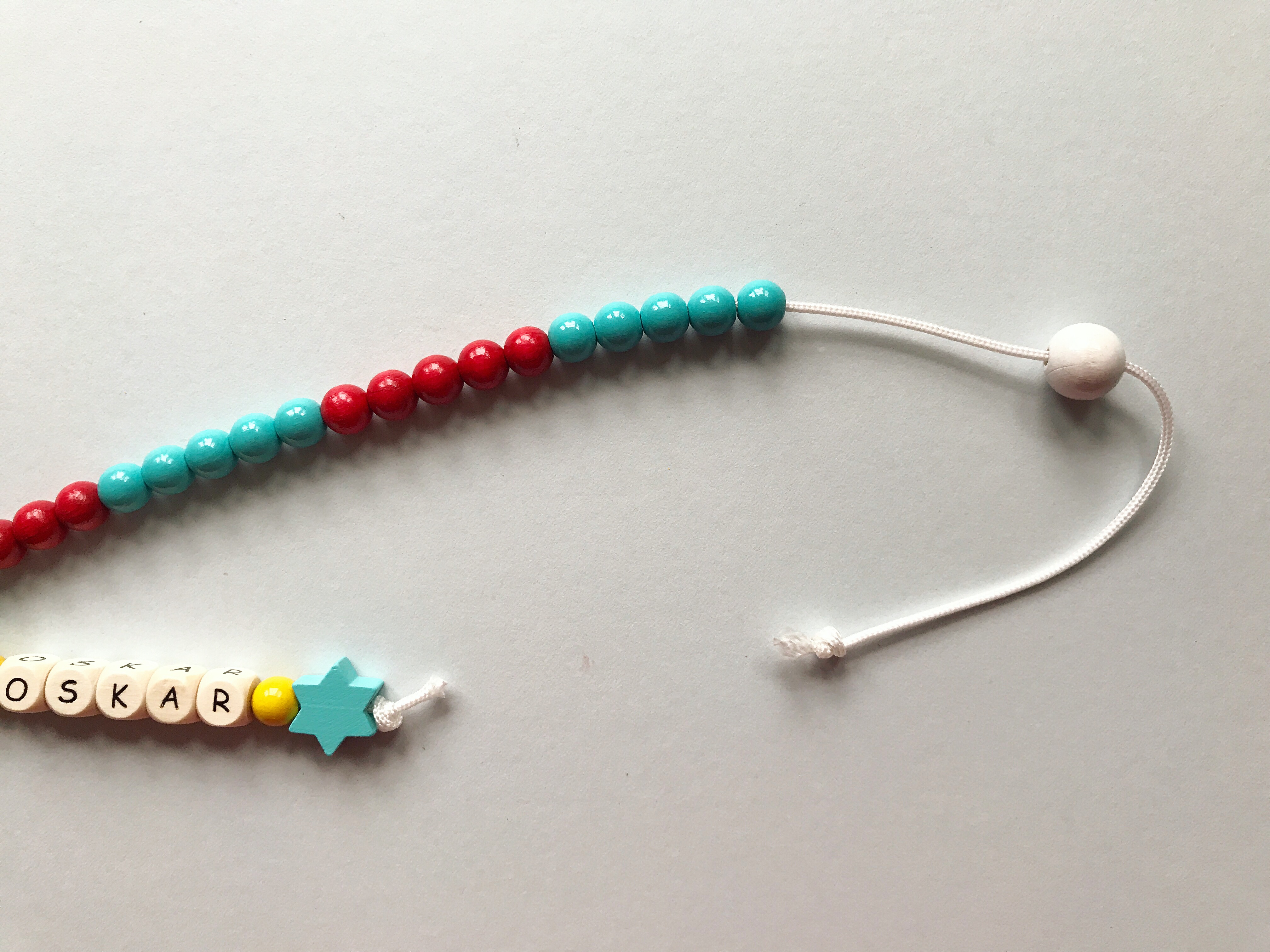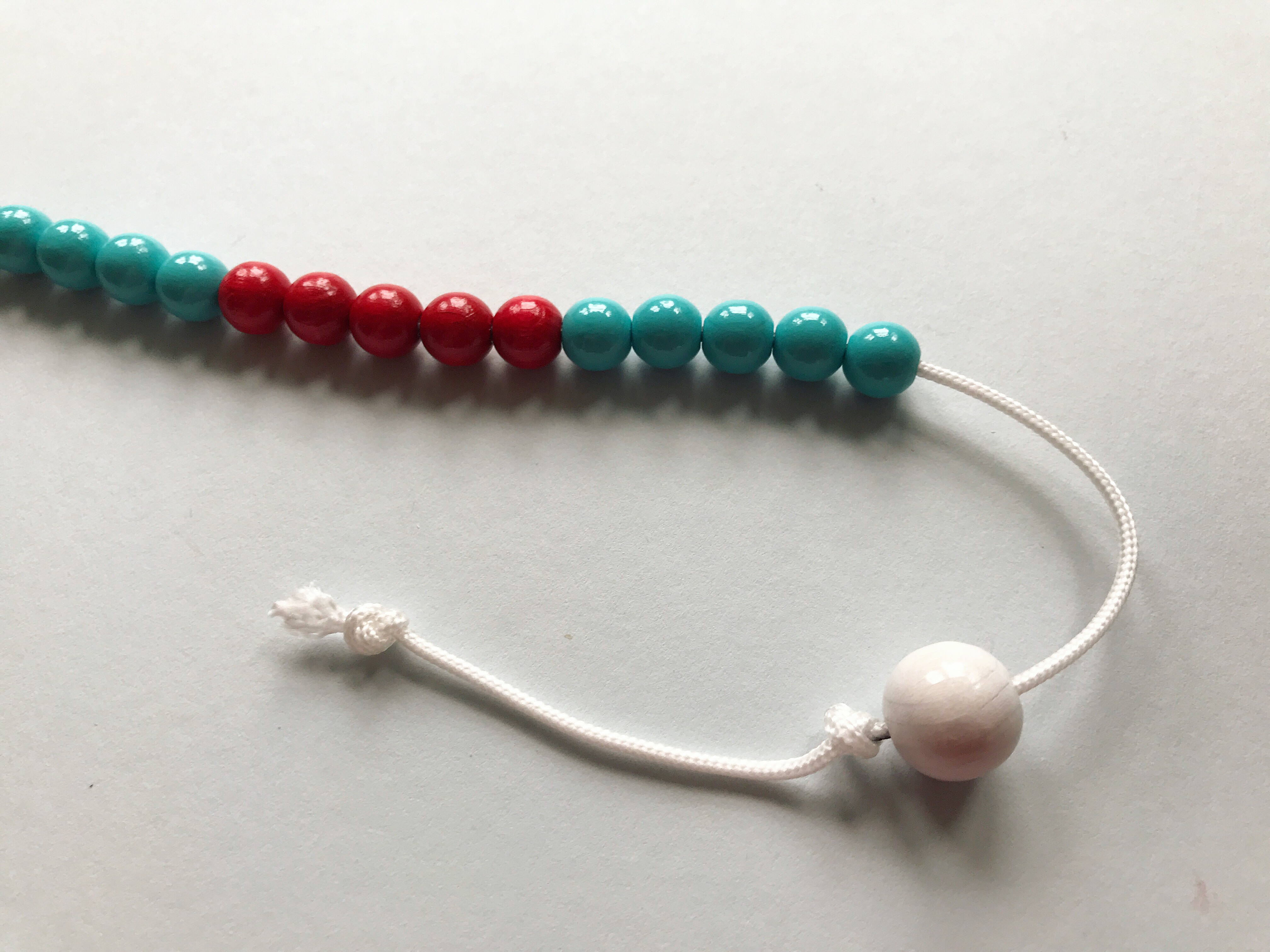 Step 6: Shorten the excess cord, and tie a new double knot, then cut off the end. You want to leave about 5cm of extra length on the cord.
Your chain should now look like this: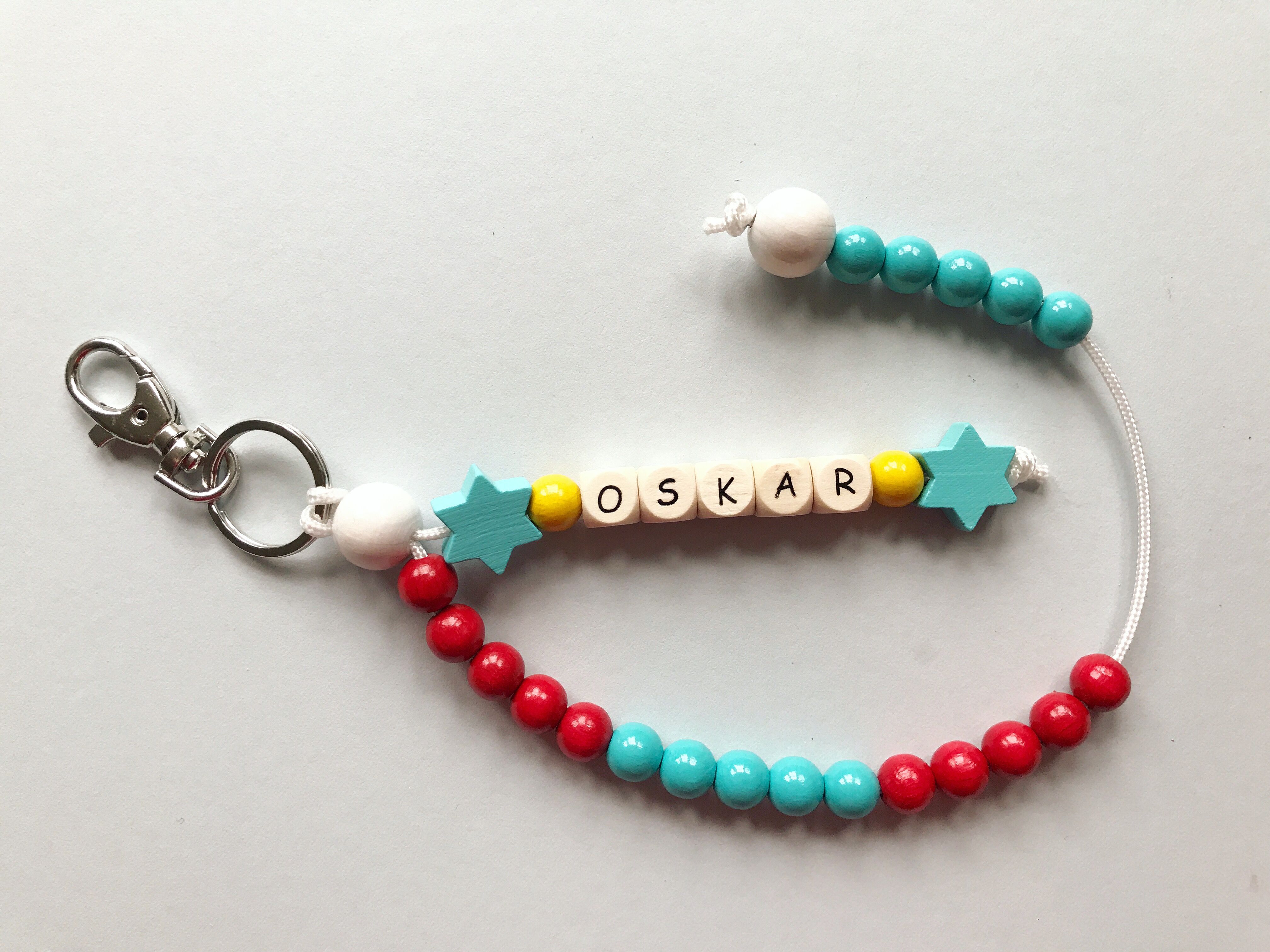 Step 7: One final step, is to carefully singe the ends of the paracord with a lighter, to stop the cord unravelling. Unfortunately I haven't figured out yet how to do that without blackening the cord a little – I guess the solution may be to use black cord!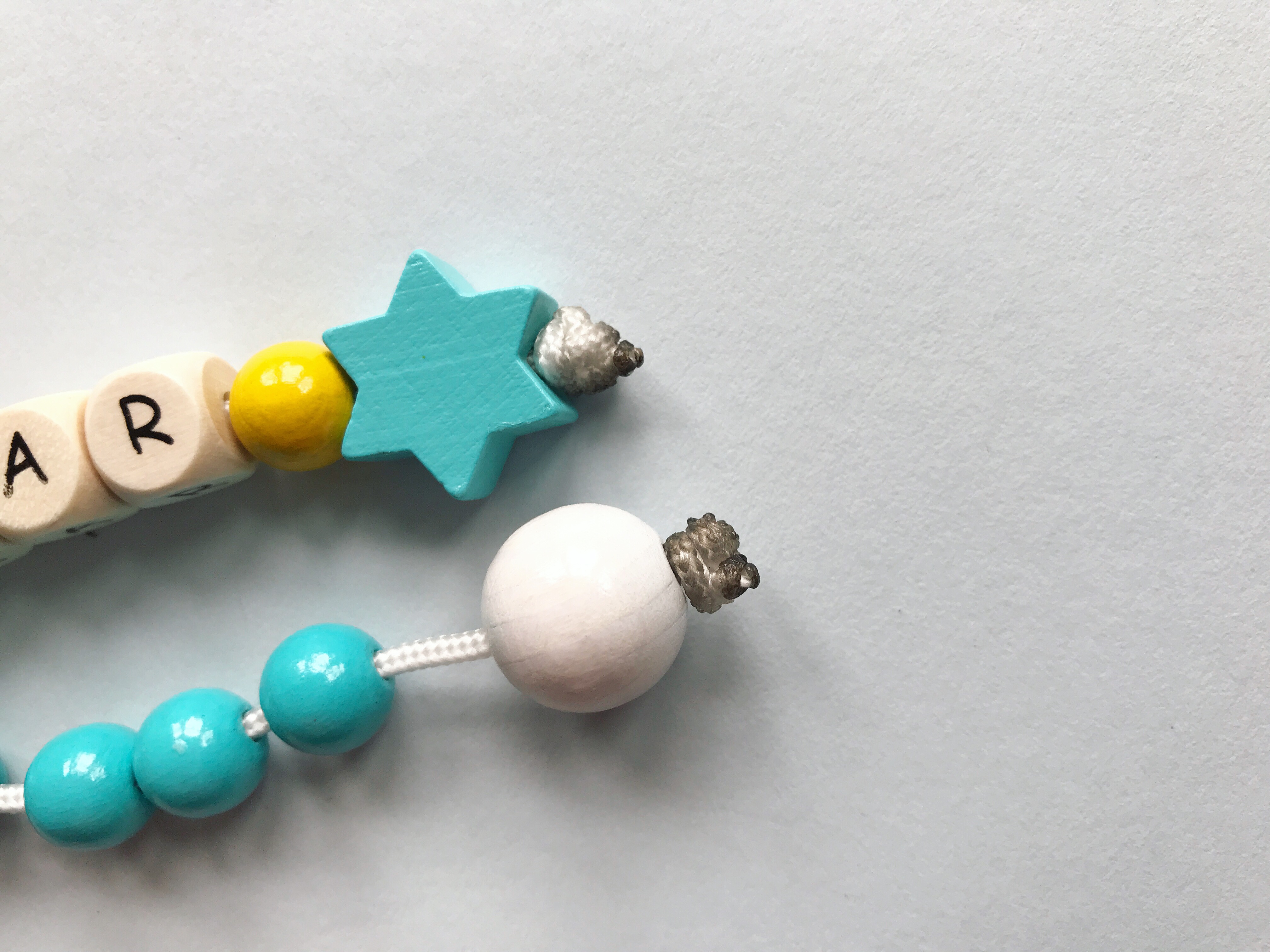 And voila! One complete counting key chain! A perfect back to school or starting school gift for primary school children. If you make your own, I would to see them, so please feel free to tag me in on Twitter or Instagram.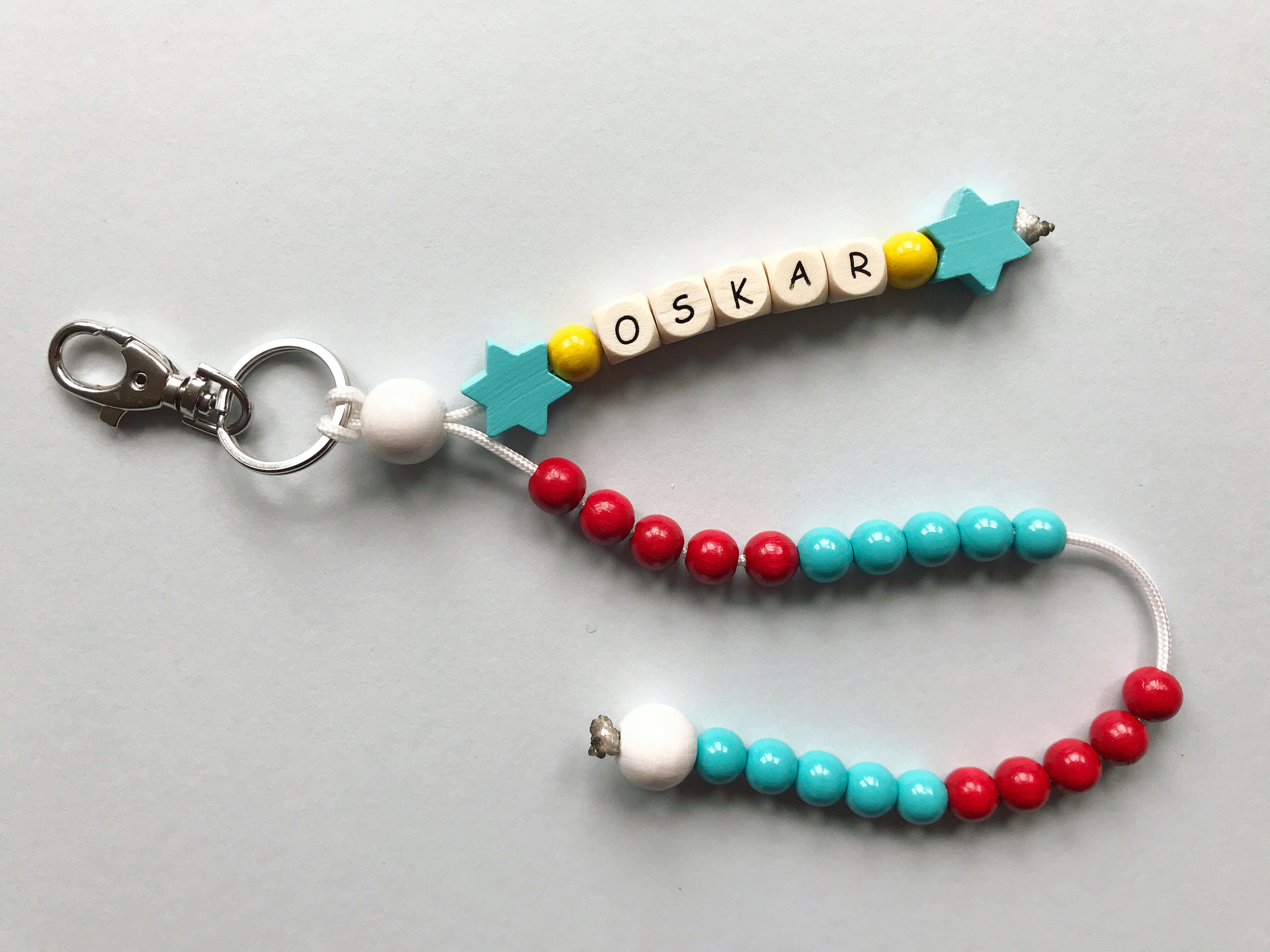 Pin For Later