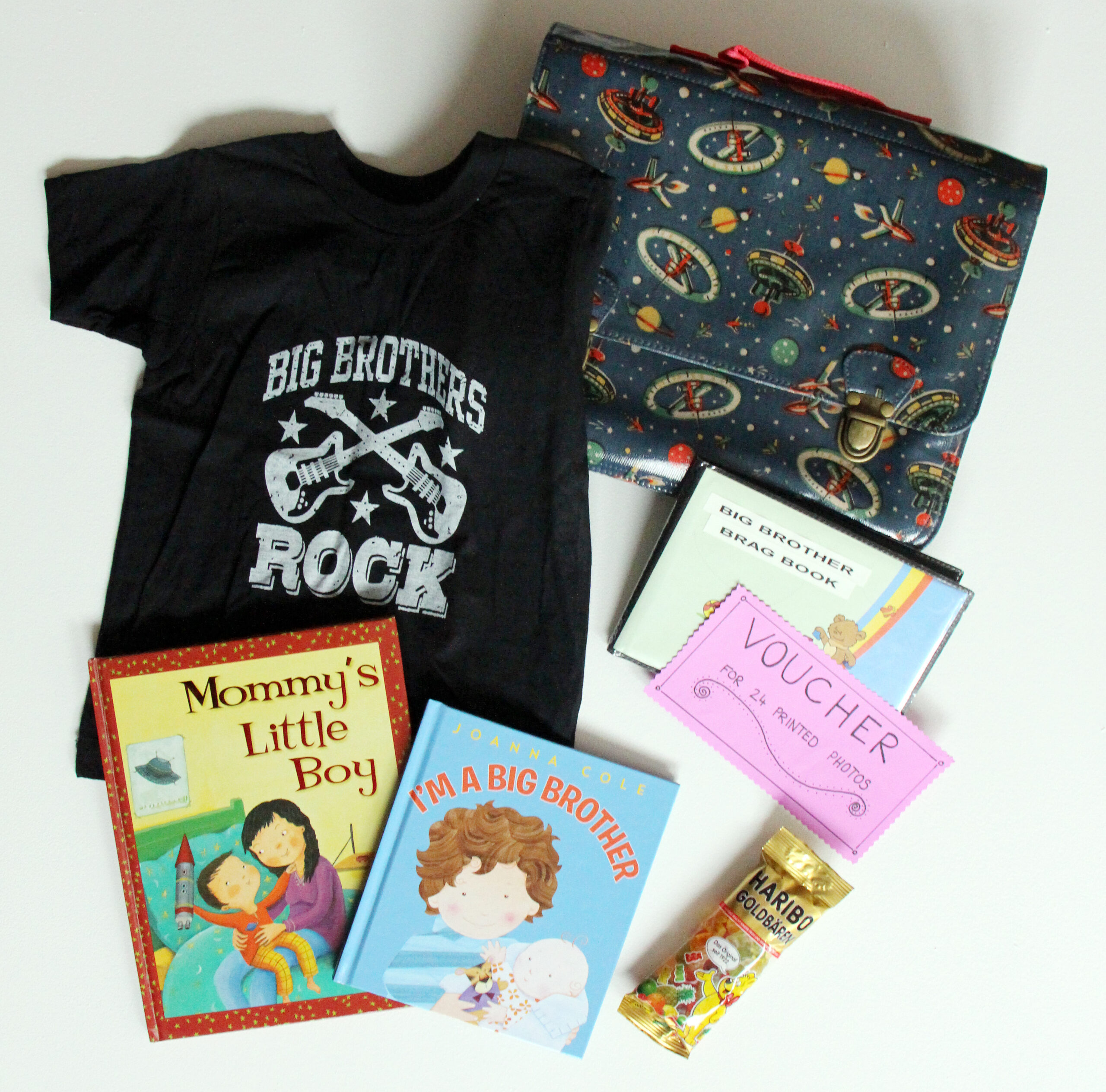 Big Brother Kit
Today I wanted to share a little more with you about how we prepared for Mr Fox's arrival. I think any parent who introduces younger siblings in to the family spends a lot of time worrying about how it's going to affect the older sibling(s). We were so desperate to get it right. We consulted the internet (something best done with caution) for all the tips. We made sure I wasn't holding the baby when The Boy first came to see us in hospital. His reaction – "Where's the baby?! I want to see him!" I made sure to be waiting with open arms to give The Boy a hug, as soon as I heard them approaching down the hospital corridor. His reaction – "First I need to take off my shoes." (the bed was too high for him to reach me without climbing up). And we made sure that we had a present 'from the baby' to give to The Boy. His reaction – he wanted to give the baby a present from him first, which he had brought along in his 'hospital bag'. Together with some snacks and his camera, which he then proceeded to fill with pictures of his little brother. If there was ever a boy deserving of a 'big brother kit', it was him.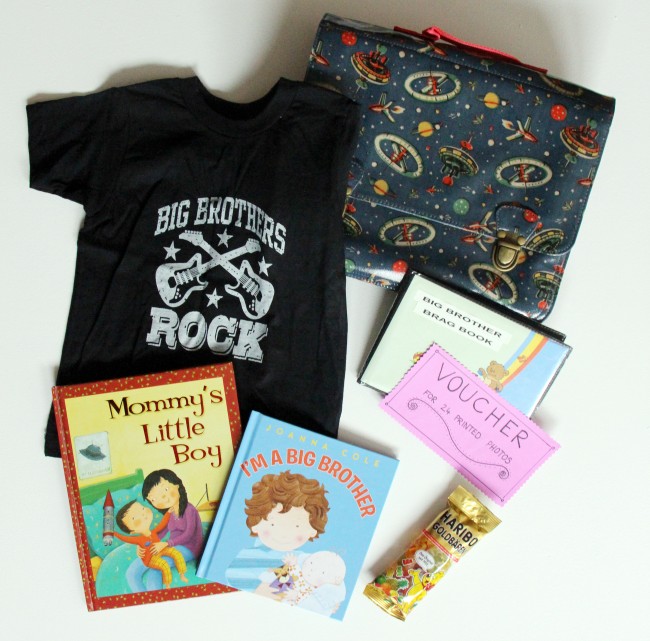 I know there are lots of blog posts out there about big brother and big sister kits already, so I'll keep it short. We didn't want to go overboard, just a little present from us (seeing as the other present – Lego, by the way – was from the baby) to acknowledge his new status. So we kept it simple.
A big brother T-shirt. This was a must! We got ours from Cafe Press.
Some books. One about being a big brother, and one about always being 'mommy's little boy', no matter what. I wrote more about the books in my recent round up of books for big brothers.
A photo album – which I added a 'big brother brag book' label to using my label printer – and a voucher for having some photos printed to go in it. If he didn't already own a camera, I would probably have included a disposable one.
Some sweeties. He already had some snacks in his hospital bag, but there's always room for more Gummibärchen (it was so cute, by the way, how he wanted to pack a hospital bag for himself when I was packing mine).
And, of course, a bag to put everything in. I had picked up this lovely Cath Kidson bag on a previous trip to Edinburgh for a bargain 10 Euros at a charity shop, but any bag would of course do. He still refers to it as his 'brother bag'.
So, that was our big brother kit. Have you ever made a big brother or big sister kit? What did you or would you put in yours?