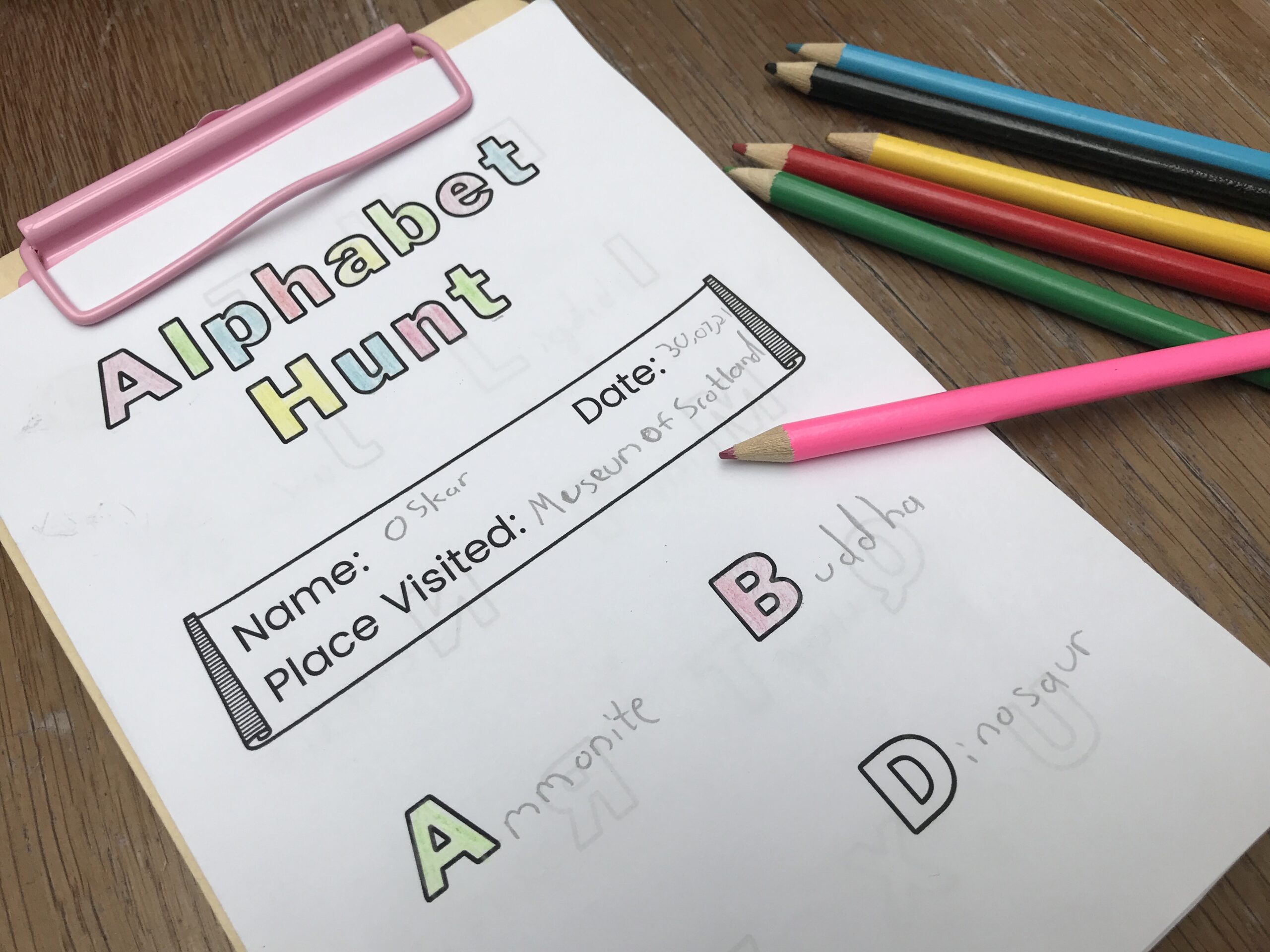 Museum Alphabet Hunt
We're more than half way through the summer holidays here in Edinburgh. Among the many outings we've done over the past few weeks has been a visit to the National Museum of Scotland. It's a place we visit a lot, so to get my boys to look at it with new eyes, I challenged them to an 'Alphabet Hunt'.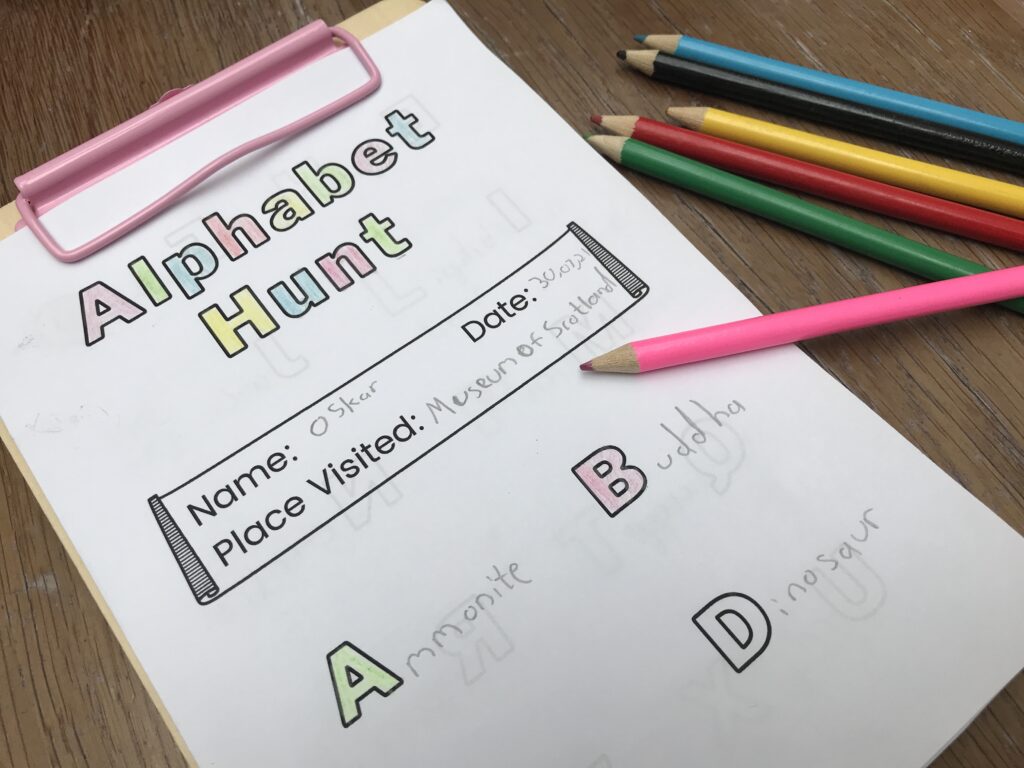 The Alphabet Hunt is very simple really, the boys just had to find one thing for each letter of the alphabet at the museum. I had put together and printed off a little activity sheet, where they could note down what they found for each letter and check which letters they were still missing. We armed ourselves with pencils and mini clipboards, and the boys also brought their cameras to take photos.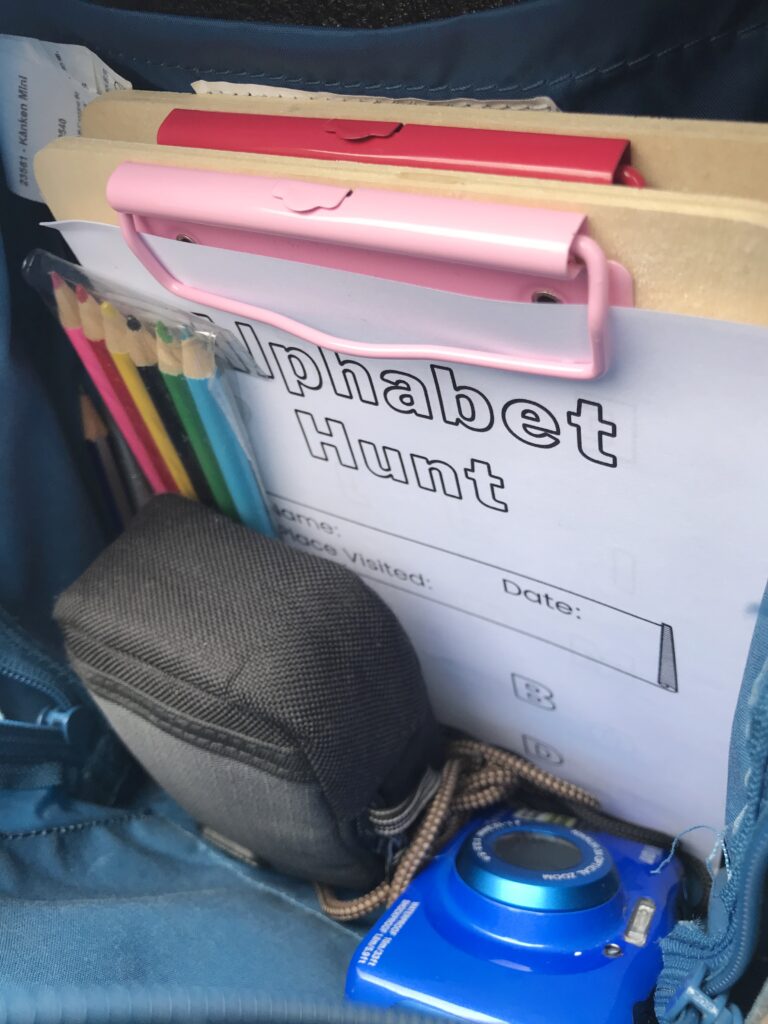 Some letters of the alphabet that you may expect to be quite tricky were very quickly filled, including J for Jaw, Q for Queen, and X for Xylophone. F and Y were the last letters we were stuck on, until we found some feathers and were just about to cheat a little and go with something yellow for Y when we came across a Yak!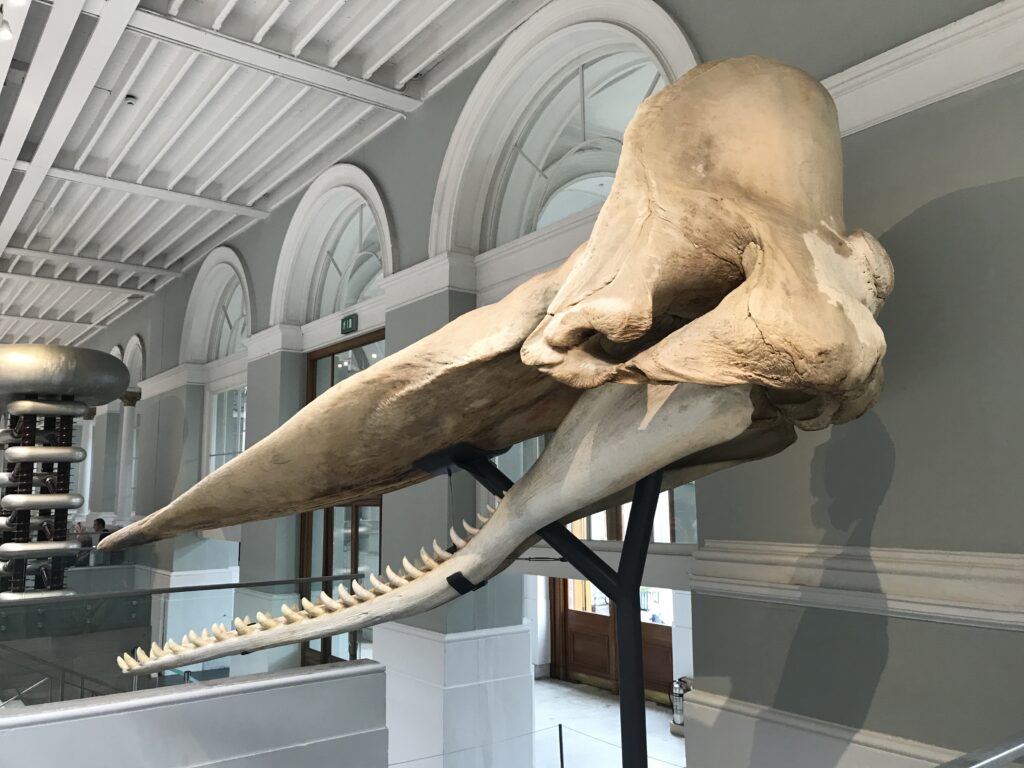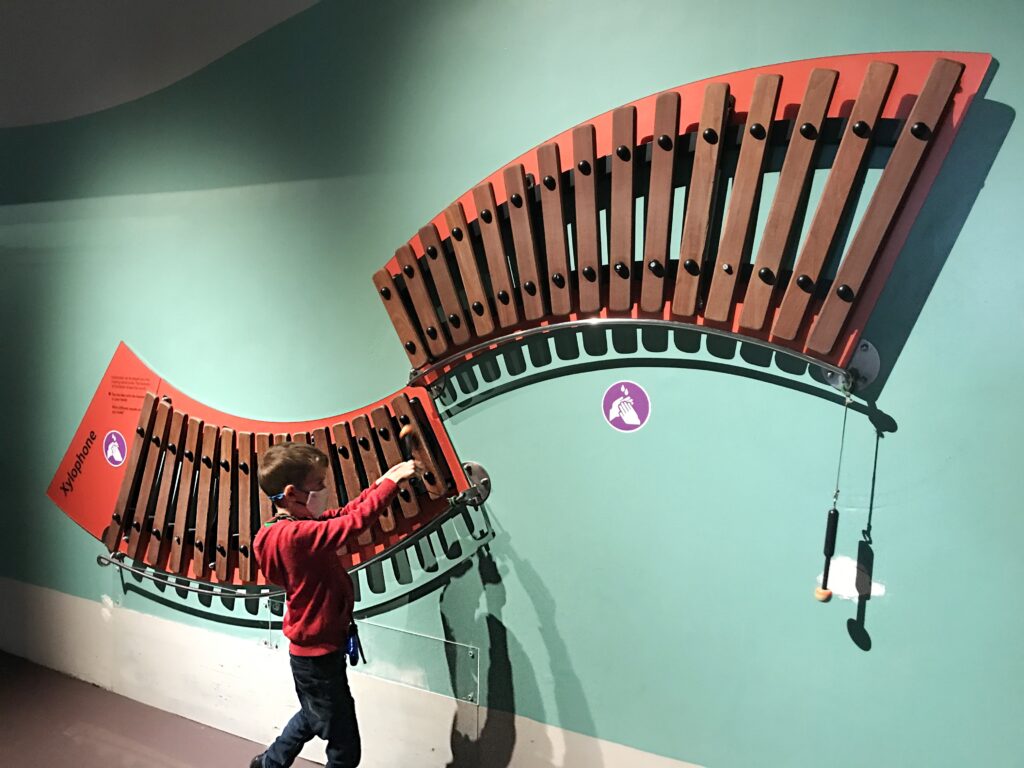 While the Alphabet Hunt worked really well at the museum because it has such a great variety of subjects and objects, you could also use it in other museums and galleries, or in other settings altogether e.g. if you are out and about on a walk or day trip. I've included a download for the sheet at the end of this post, which you are welcome to print off for personal use.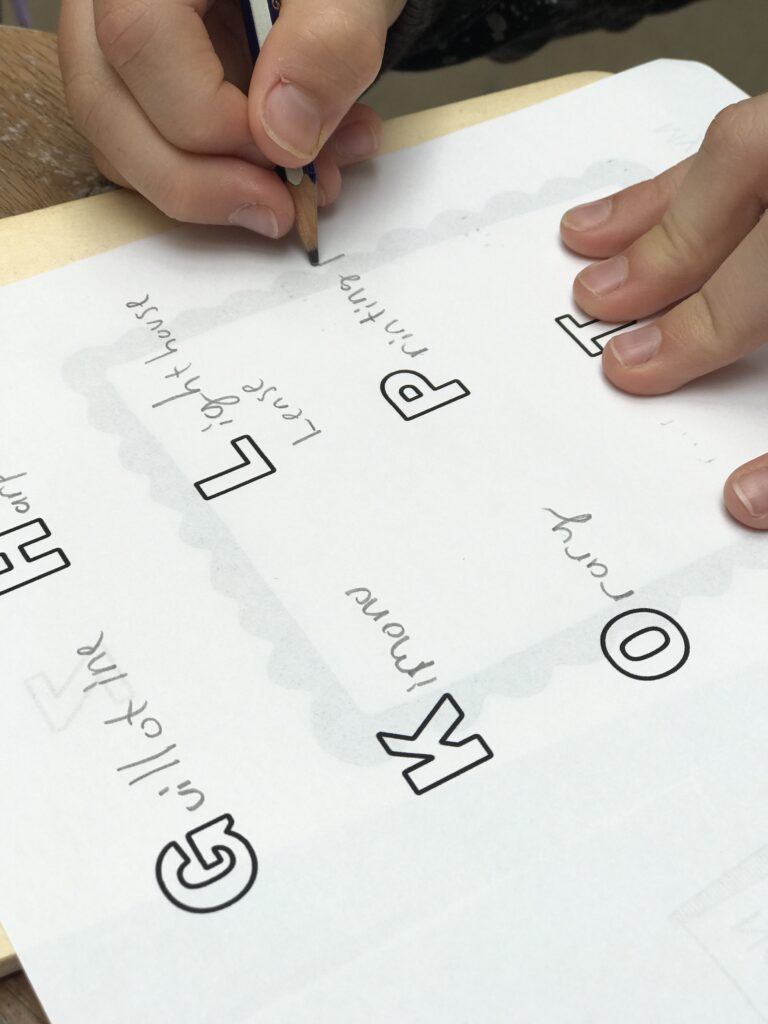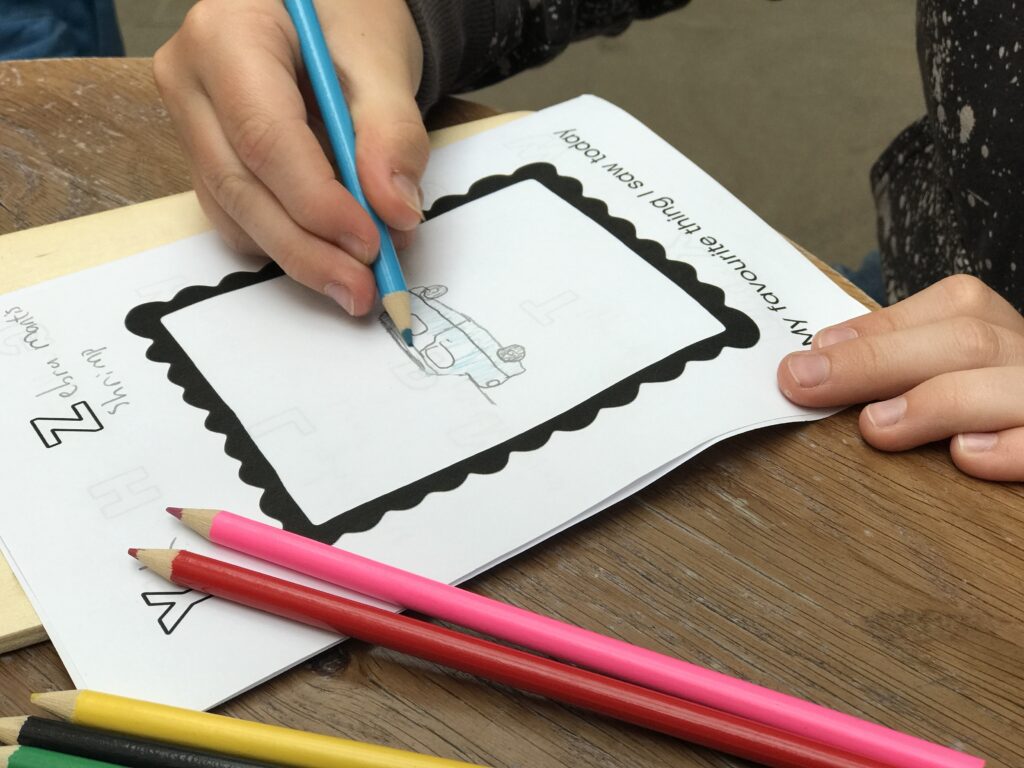 If you do go on your own Alphabet Hunt, I'd love to hear about it, so please feel free to tag me in on Twitter or Instagram.
Free Download
>> Alphabet Hunt Activity Sheet
---
If you enjoy the posts and activities on The Bear & The Fox , you can support me with a donation on Ko-fi if you are able to. Just hit the button below. Every little helps and is much appreciated. Thank you.