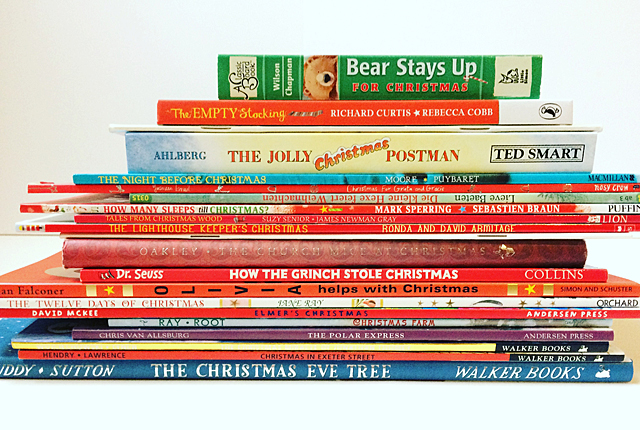 Advent Book Calendar
Happy First of Advent, everyone! The first candle on the Advent wreath is lit, we have some festive music playing, and this afternoon we're planning to bake our first Christmas cookies of the season. However, since Advent starts so early this year, there are a few more days left before the 1st December to get those Advent calendars in order! The other day, I shared a post for a DIY Advent calendar, which you can fill with sweeties or small gifts, but if you are looking for an alternative, why not consider an Advent Book Calendar?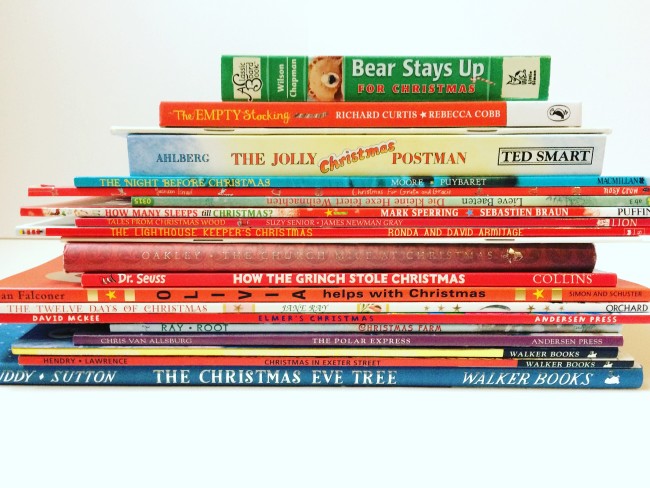 One of my favourite things about the run up to Christmas, is getting all those Christmas books off the top shelf, where they sit the rest of the year. Partly, because I really don't want to be reading Christmas books at bedtime in August, and partly because I like the anticipation and that it makes them feel extra special. This year, I've decided to up the specialness factor a little. We already had quite an impressive selection of Christmas books, but I bought a couple more titles to bring up the numbers, so that we now have enough to take us all the way through December. I've wrapped them all up in simple brown paper, and numbered them with some cute stickers I picked up at a stationery store. The idea is, that each day at bedtime, starting on 1st December, the kids will get to pick out the book with the number for that day and that will be our bedtime read. These are the books we will be reading:

(Please note, these links are all Amazon Affiliate links, which means that if you buy any books via these links I get a small percentage of the profits, which helps to keep this blog running).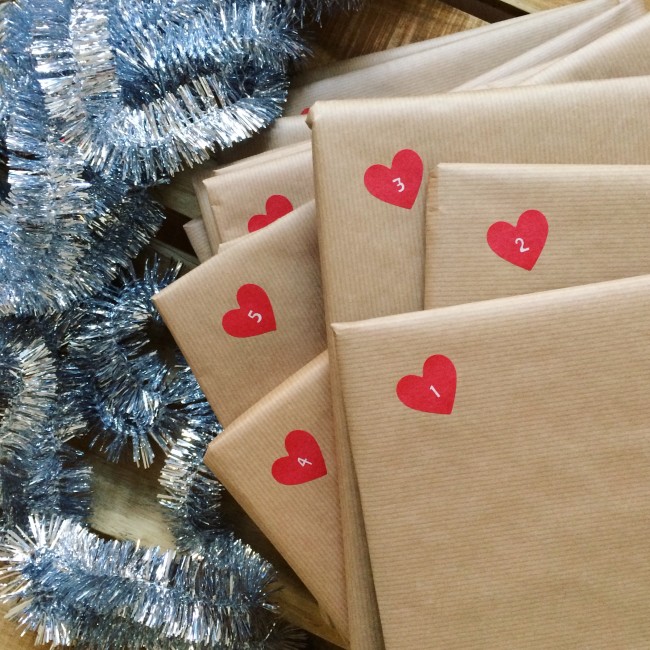 So, those are the books we will be reading throughout December. Whether you want to do this in addition to a traditional Advent calendar, or instead of one, you still have a few days left before the 1st December to hit the shops! Don't forget to check out second hand book shops – or maybe even borrow some books from the library. As long as you make it clear to your kids that they are just borrowed, and remember to include any library books early on in the calendar so that you can read them before you have to return them! I chose to wrap the books in simple brown paper, without any ribbons etc – since wrapping them is just to make it more exciting than just having all books out at once, and because most of them we already owned so wrapping them up as gifts seemed a bit odd. But you can of course do it however you please. I've arranged them in a basket in the living room, and the plan is to sit there with the Christmas lights on in the evening, and pick a book from the basket at bedtime.