One of my favourite places in Edinburgh is the Royal Botanic Garden, or the 'Botanics' as it's known colloquially. I have fond memories of Sunday afternoons spent there as a child. So it's a wonder it's taken me so long to take my boys there, since moving back here. But yesterday was a public holiday in Edinburgh, the boys were both off school/nursery, and the weather was dry. Even better, there's a bus that goes from the top of our street straight to the Botanics' East Gate Entrance. So we headed there mid morning.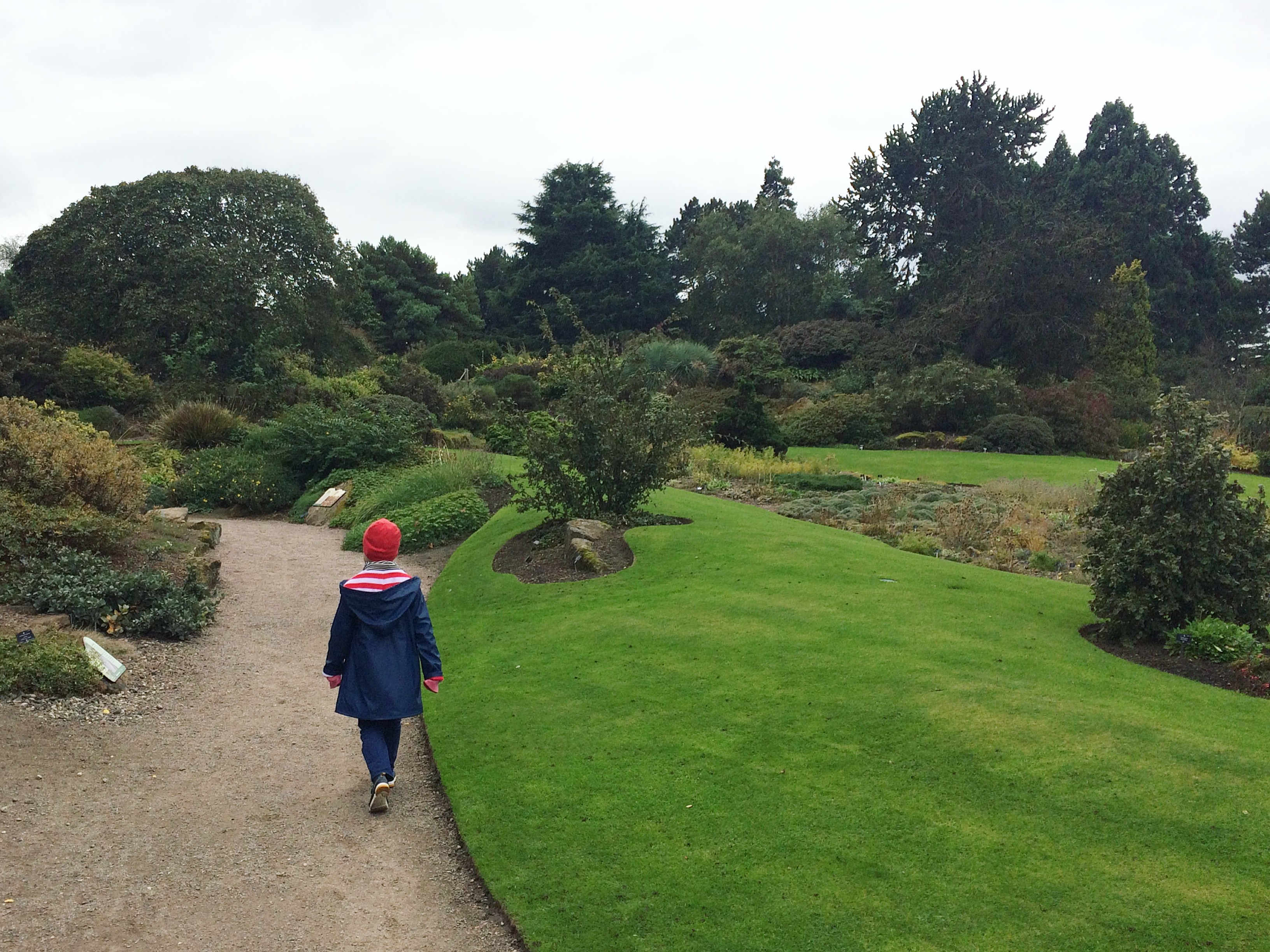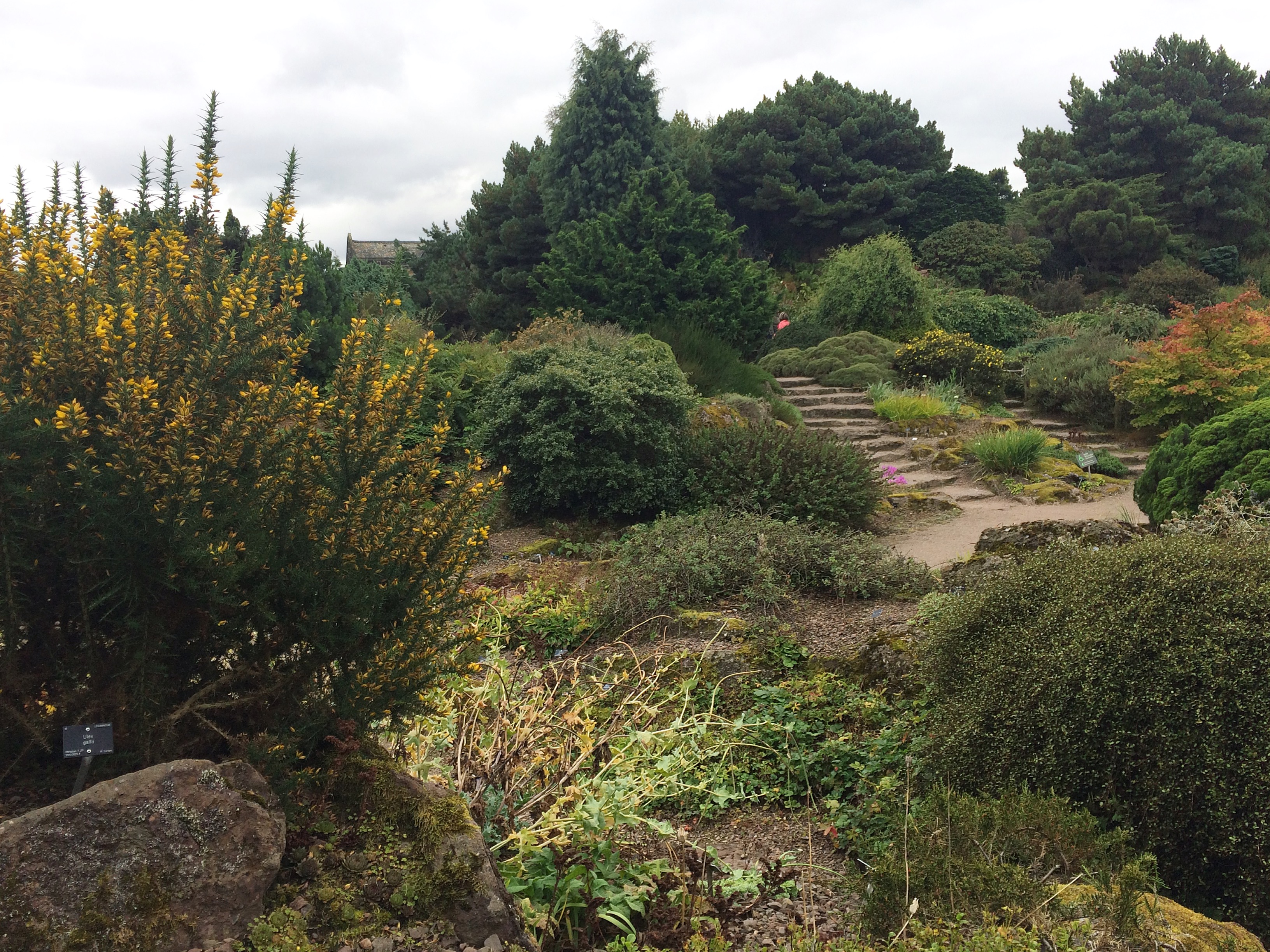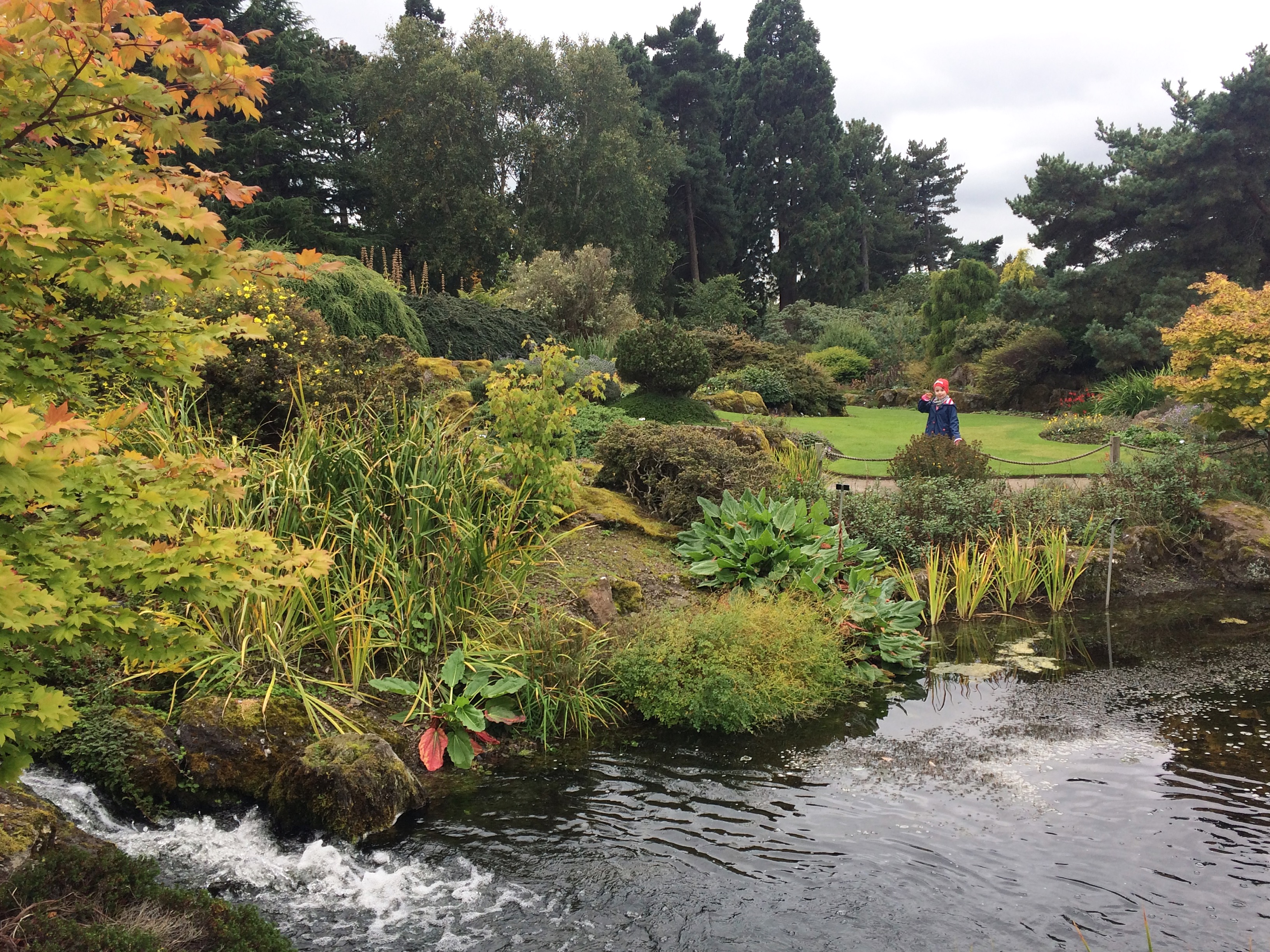 Mr Fox fell asleep on the bus, so Oskar-Bear and I explored the Rock Garden (see above) while we parked the little one in his stroller at the bottom of all the steps. The Rock Garden was my favourite part of the Botanics as a kid. I loved all the little windy paths, and water features. It has changed a bit since then, I remember jumping over streams and tiptoeing across stepping stones. Now there seems to be a lot more cordoned off, and neat little bridges to walk across. But I still loved it, and I'm really happy that Oskar-Bear loved it too. He was particularly enamoured by all the amazing colours of flowers, that were still in bloom. My little rainbow loving unicorn.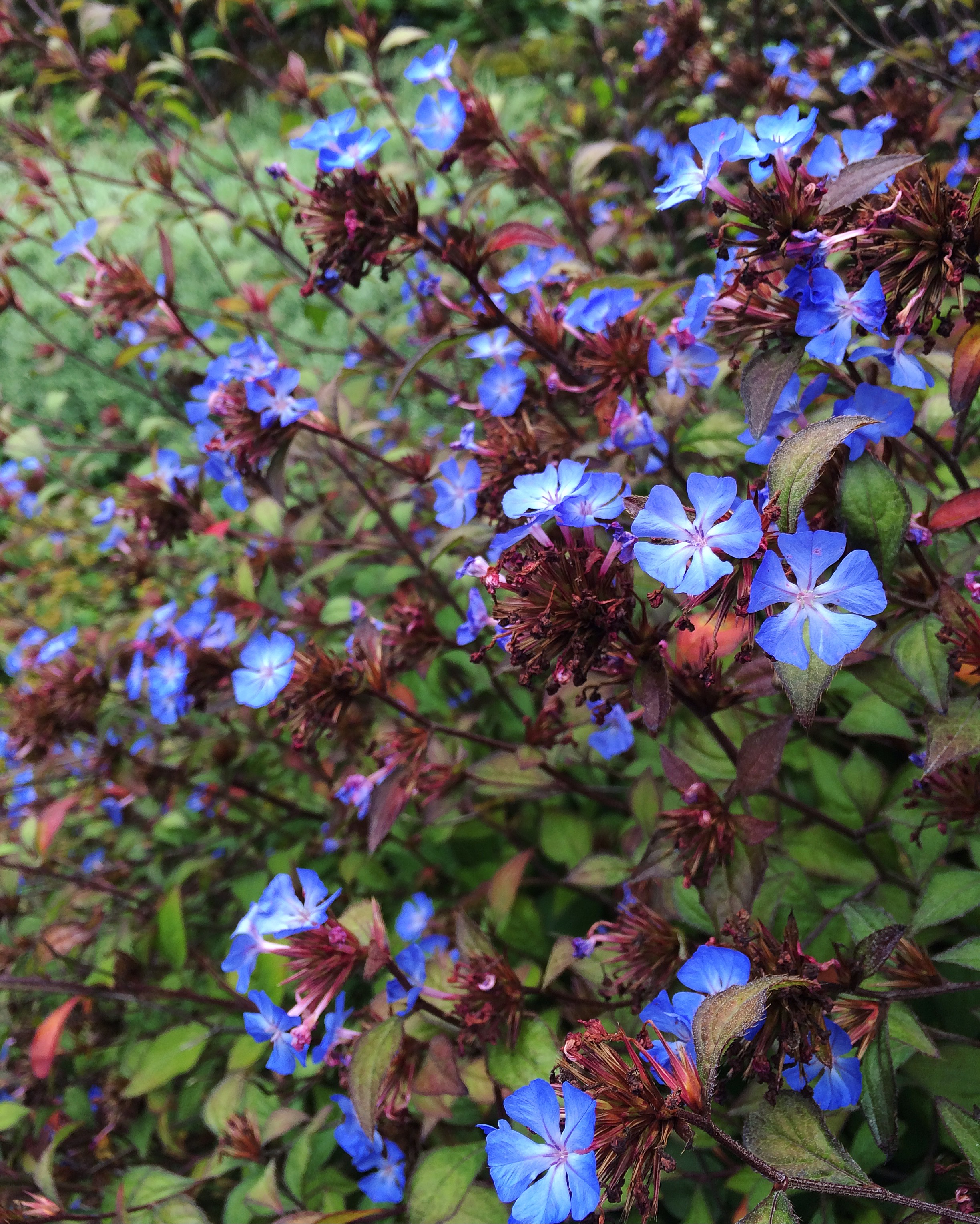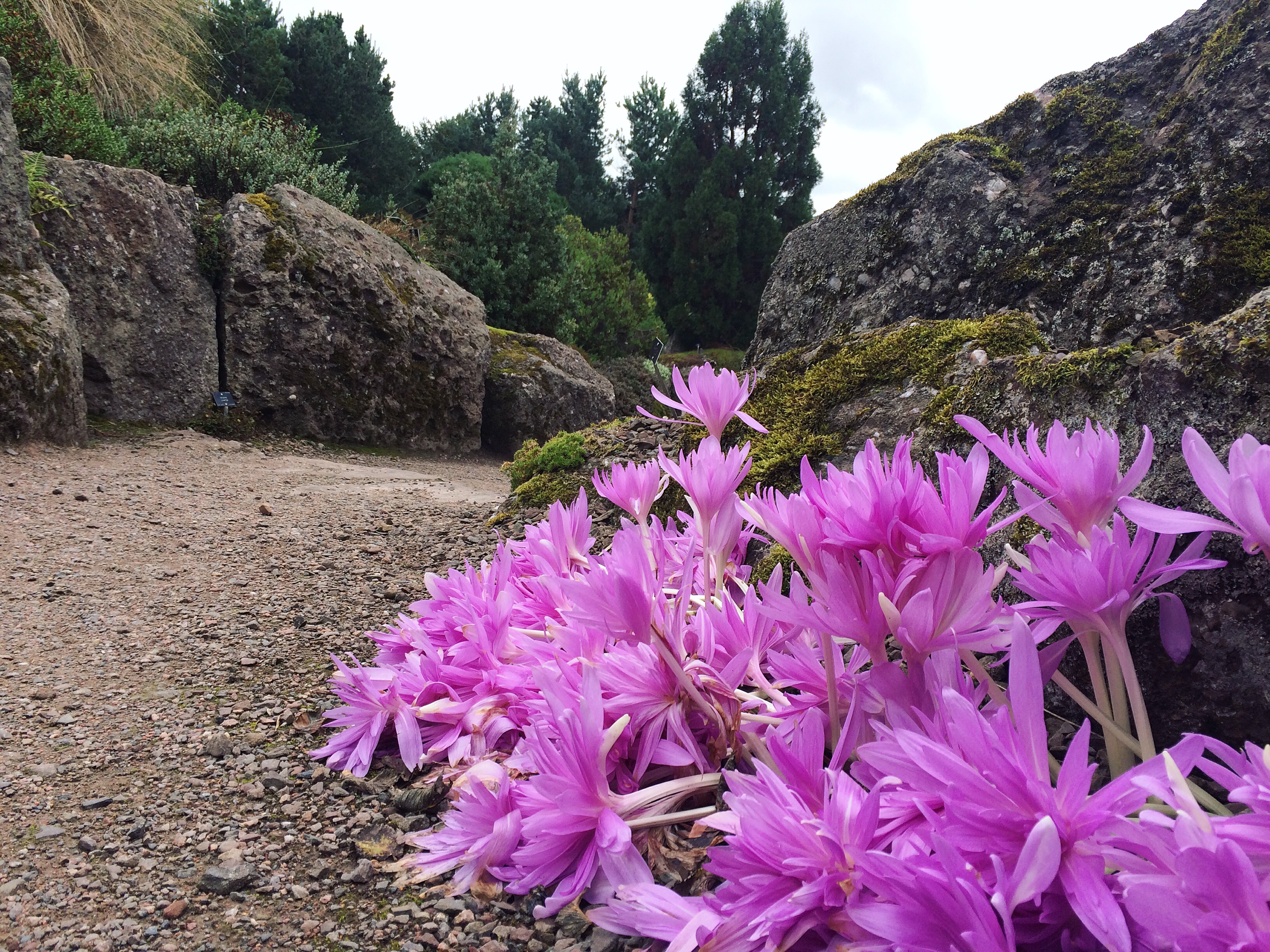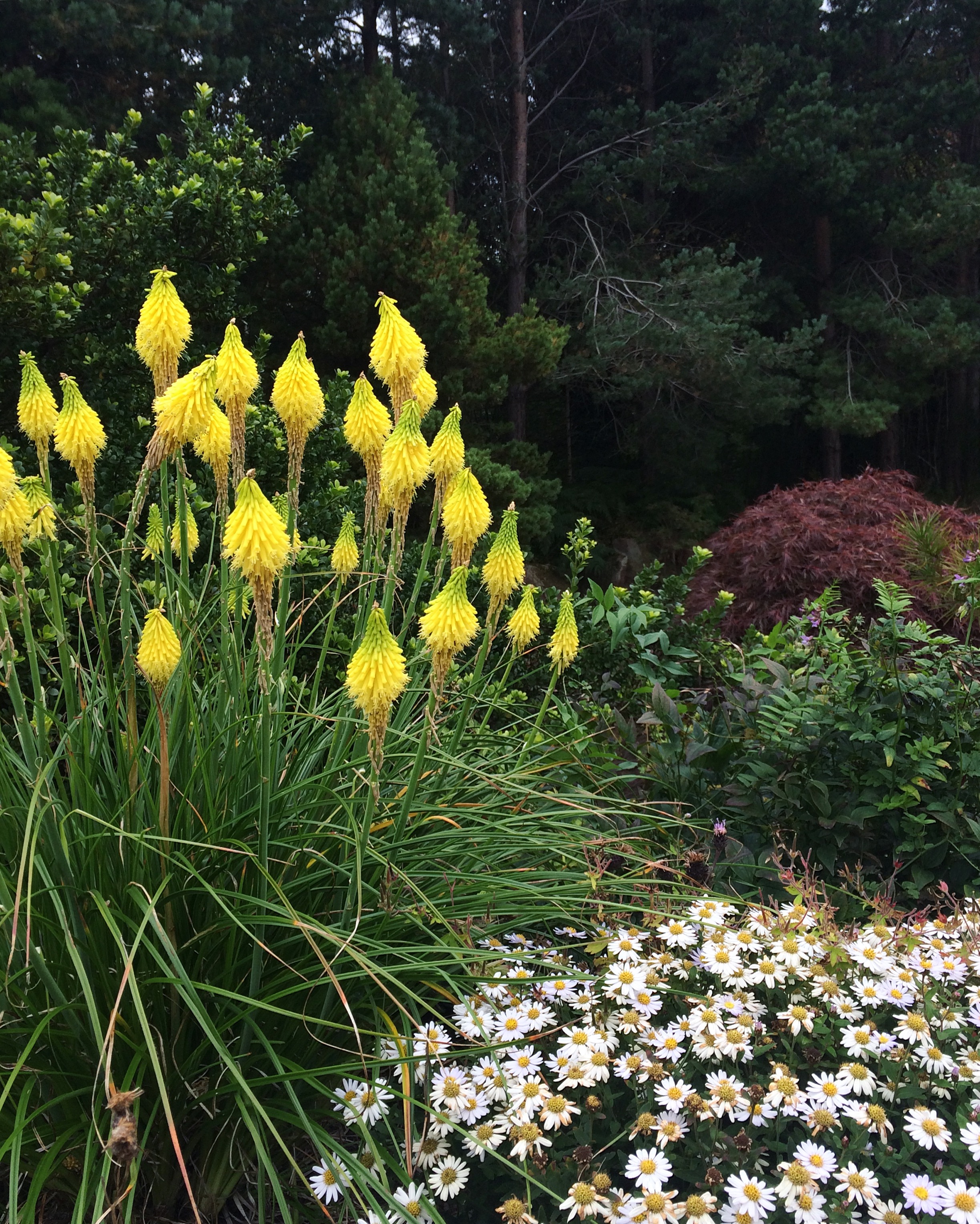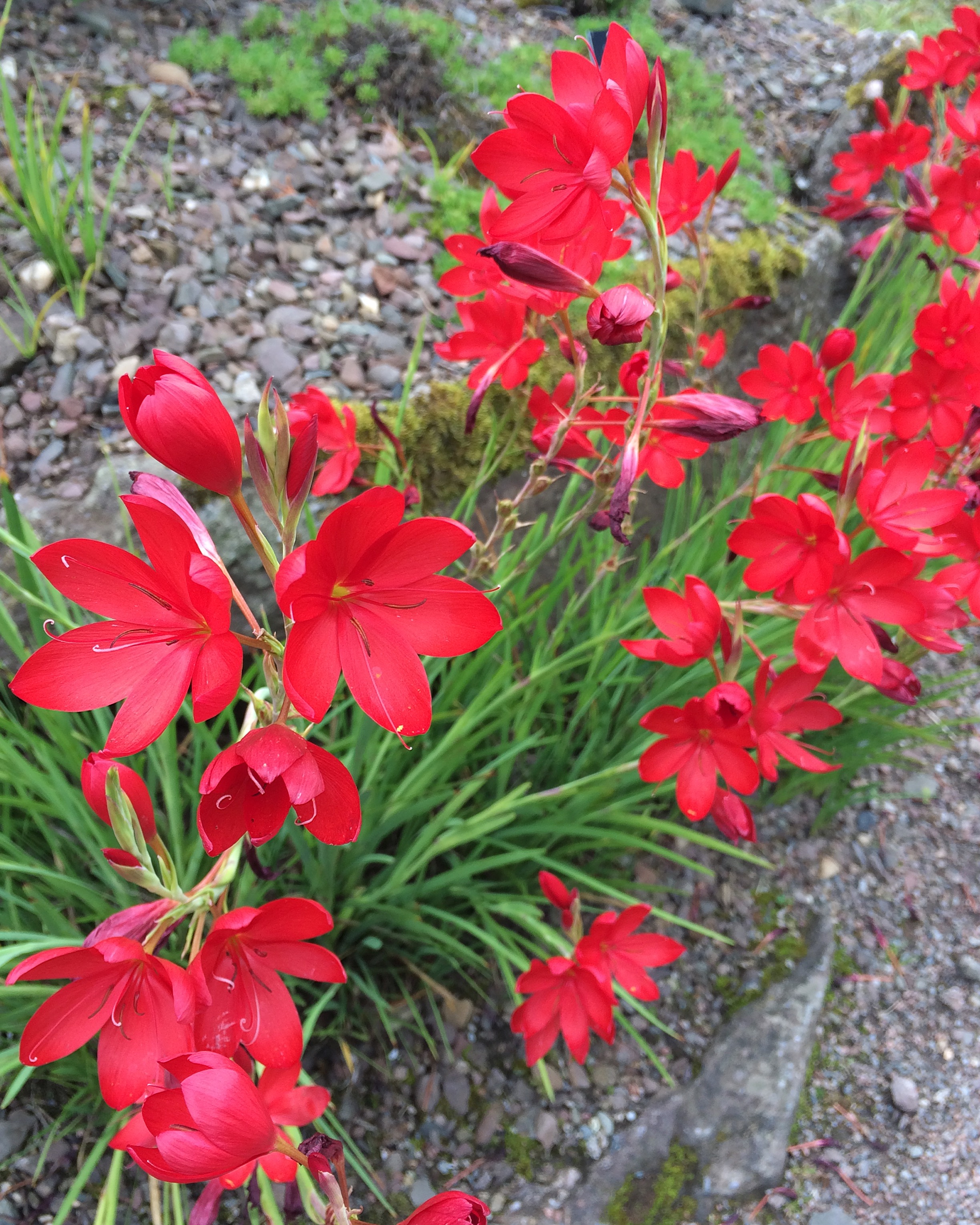 As we left the Rock Garden, Mr Fox woke up, and the kids were complaining they were hungry, so we looked for a free bench to sit down and have a bite to eat. There were signs up saying 'No Picnics', but we figured sitting on a bench munching some sandwiches, and of course taking all our rubbish with us, would be okay. While we were sitting there, a squirrel came up really close, which the boys got super excited about. They were also surprised that the squirrel was grey, because in Germany we only saw red squirrels.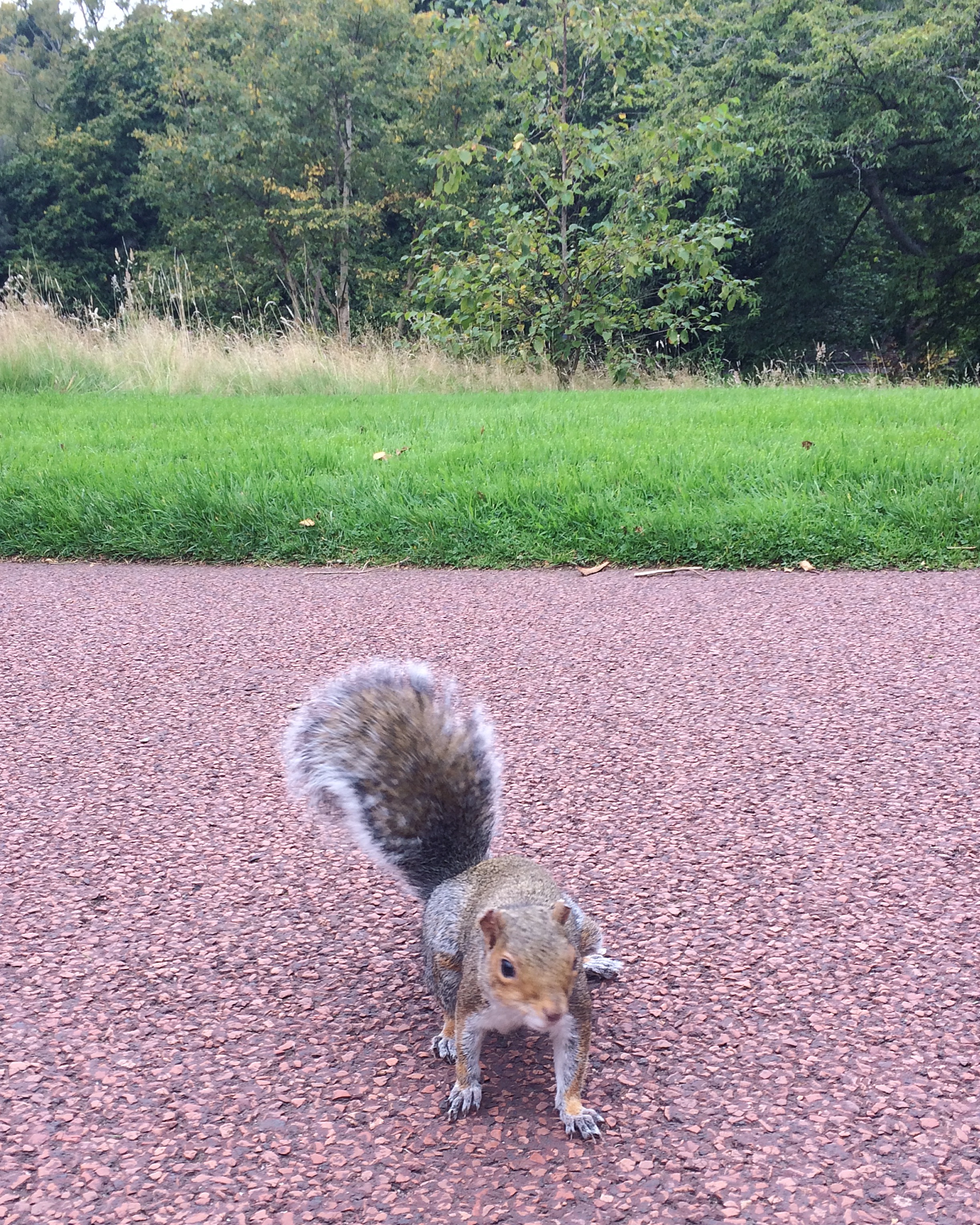 After our lunch, Oskar-Bear wanted to head to the Chinese Pavilion, which he had seen on the map we had consulted at the entrance to the Botanics. So off they both stormed along the path, with shouts of "Let's investigate!"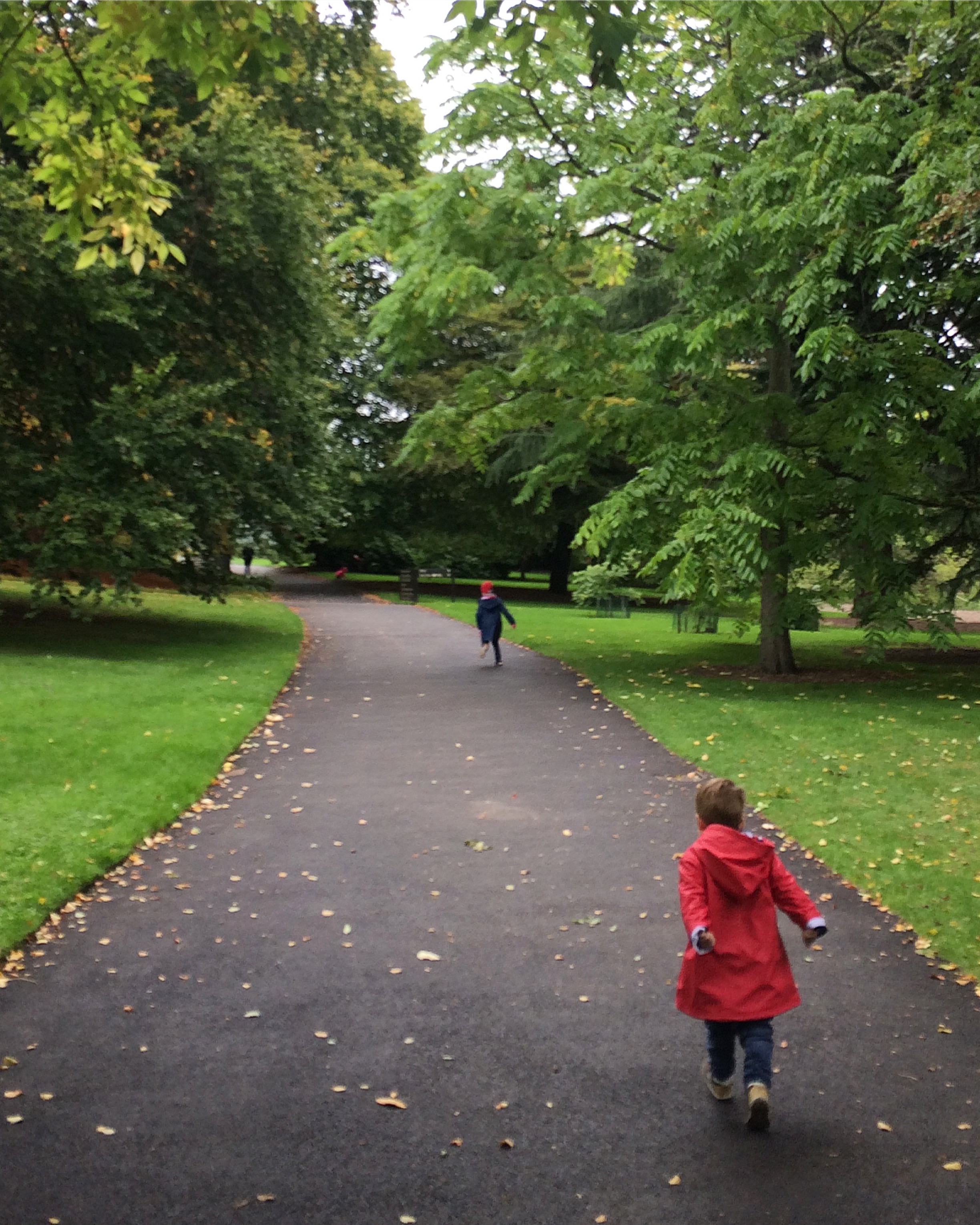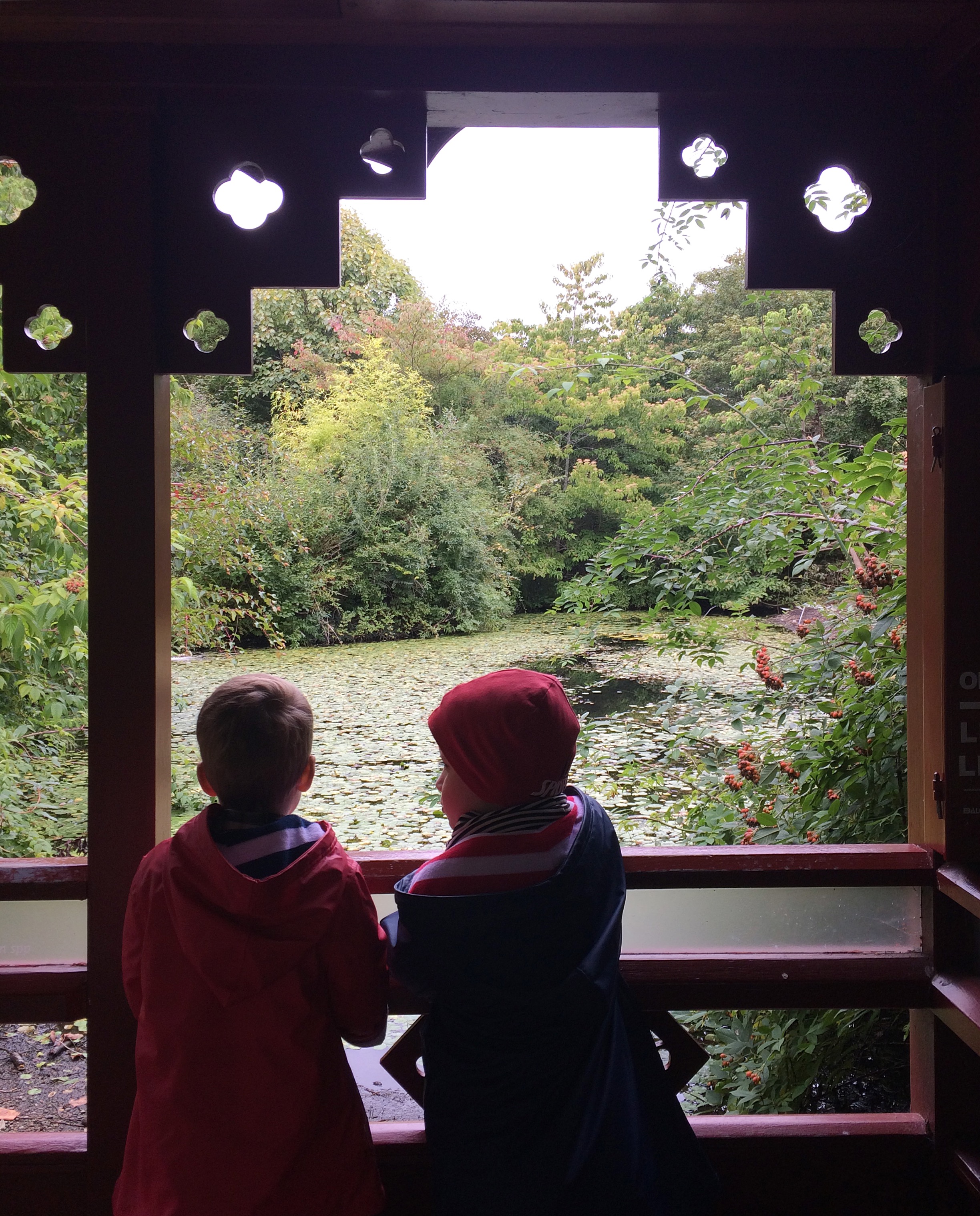 After the Pavilion, we let ourselves get lost down some winding paths, until we eventually came across another map, where Oskar-Bear decided he really wanted to go and see the Queen Mother's Memorial Garden because it looked "cool" in the photo on the map. So that's what we did. The way it's laid out kind of resembles a mini maze – though even on Mr Fox it only came up to his shoulders – and the boys had some fun chasing each other through it, laughing hilariously at every dead end. There is also another little Pavilion next to the Memorial Garden, the walls of which are entirely covered in shells on the inside, and the inside of the roof entirely in pine cones. It's absolutely amazing to see, and the boys were astounded.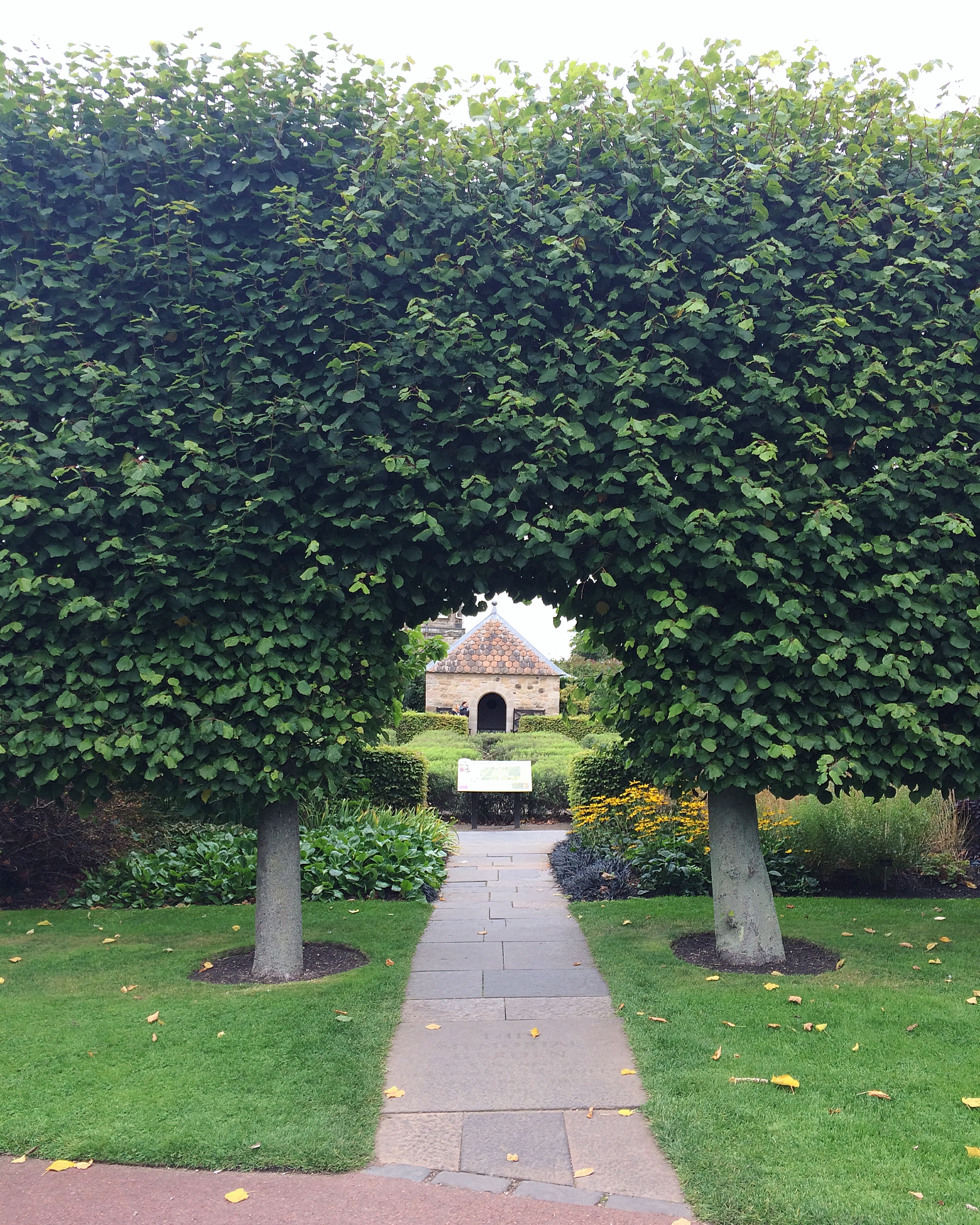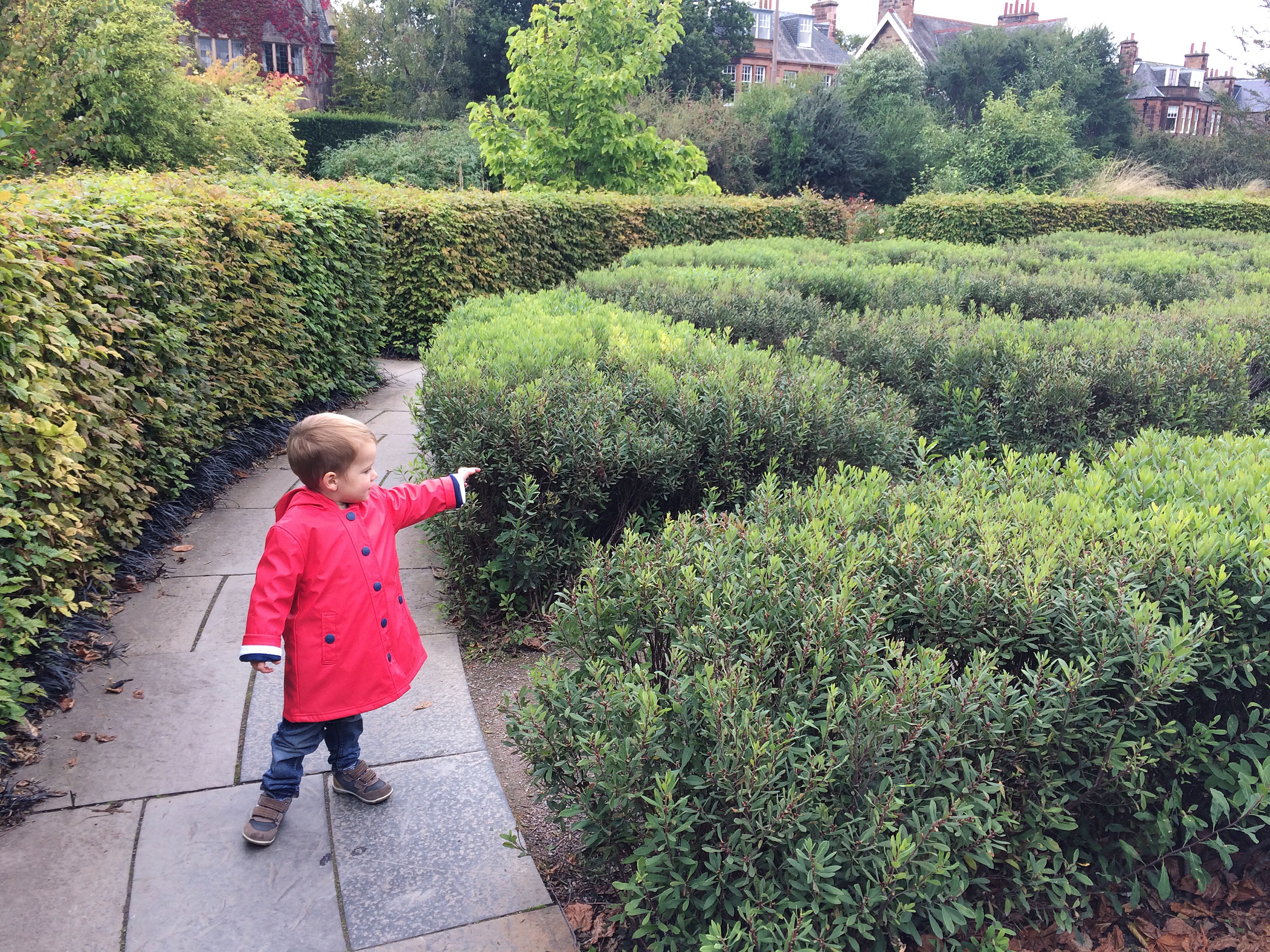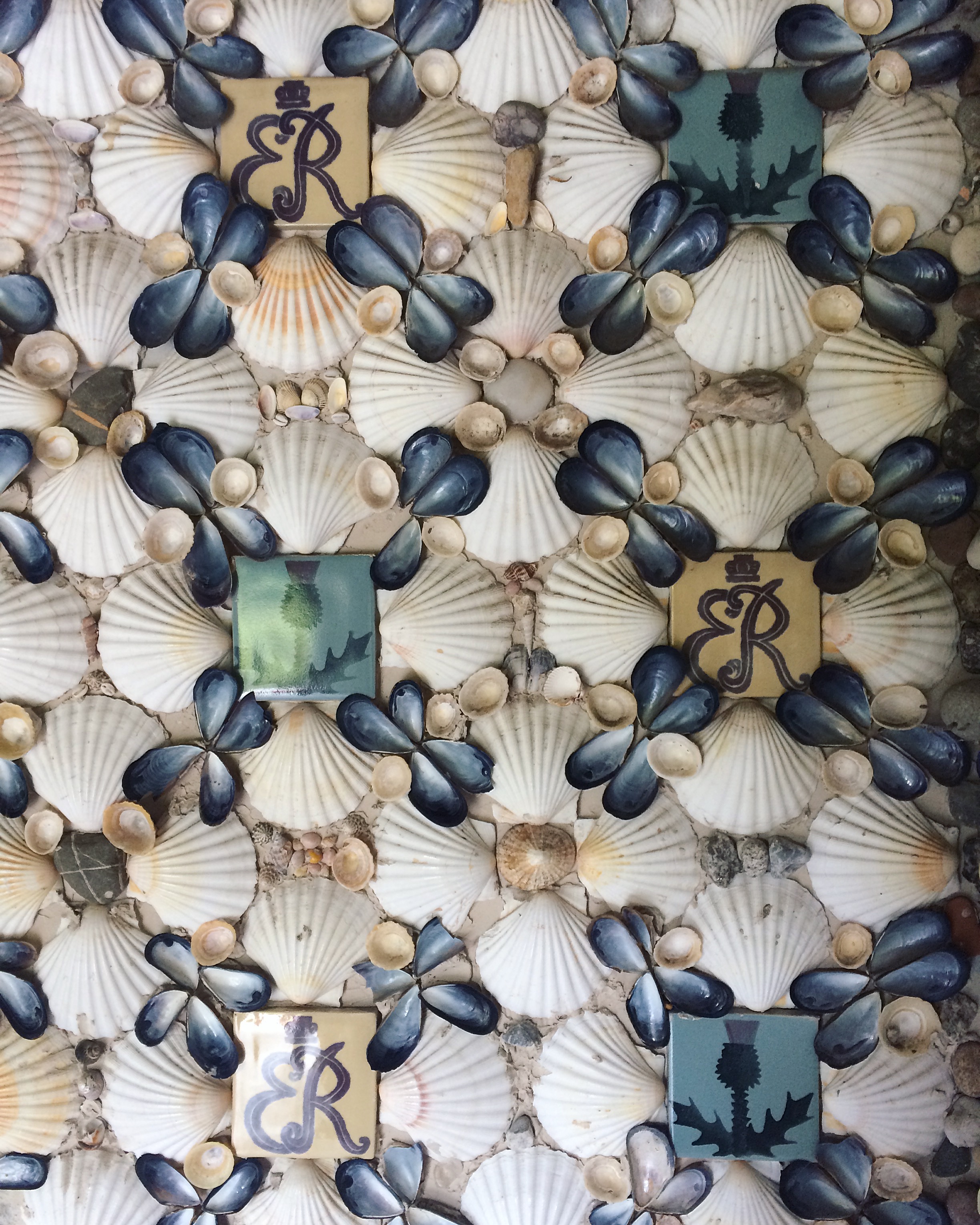 On our way to the Memorial Garden, we also passed the Glass Houses, but you need to pay entry to them so I decided to pass on this occasion as I could just see myself having to chase Mr Fox all the time and not seeing any of it. Oskar-Bear really wants to come back and go inside them, so we said we'd do that another day when Daddy can come too, then him and I can take it in turns to keep an eye on Mr Fox. We did, however, take a close-up look at the giant tree fossils sitting outside the Glass Houses. And Oskar-Bear very much channelled his grandfather (who I know will read this at some point, "Hi Dad!"), because it's the kind of thing he would do, by telling off other people for sitting on the fossils when there is a sign clearly telling you it's forbidden.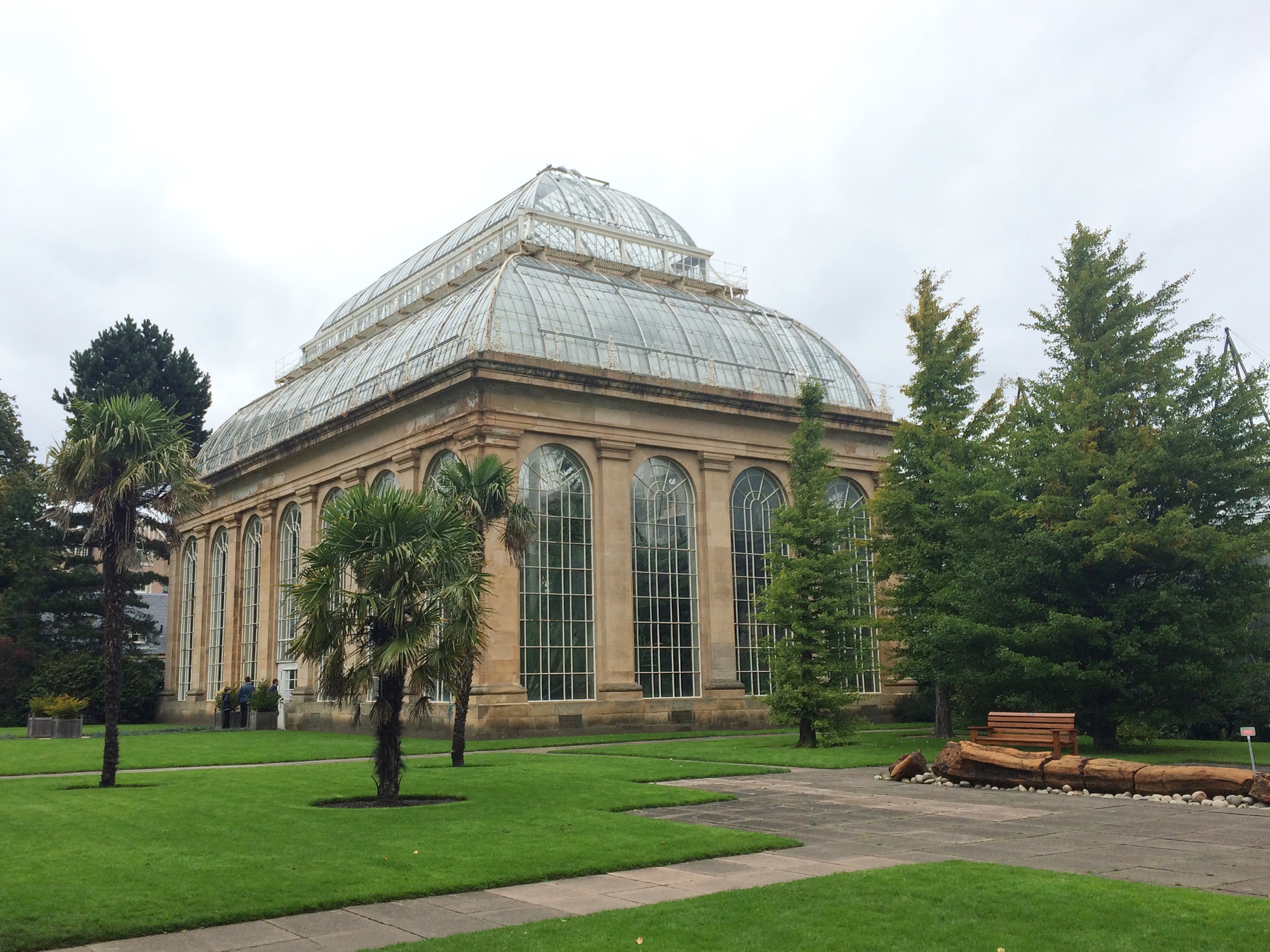 Our final stop before heading to the exit, was the vegetable garden, where we met a scarecrow – Mr Fox wouldn't go near it until we convinced him that it is only scary if you are a bird, and that it wasn't real – and saw some real life pumpkins growing ("Amazing!"), which immediately brought on a discussion about how to carve our Hallowe'en pumpkin this year.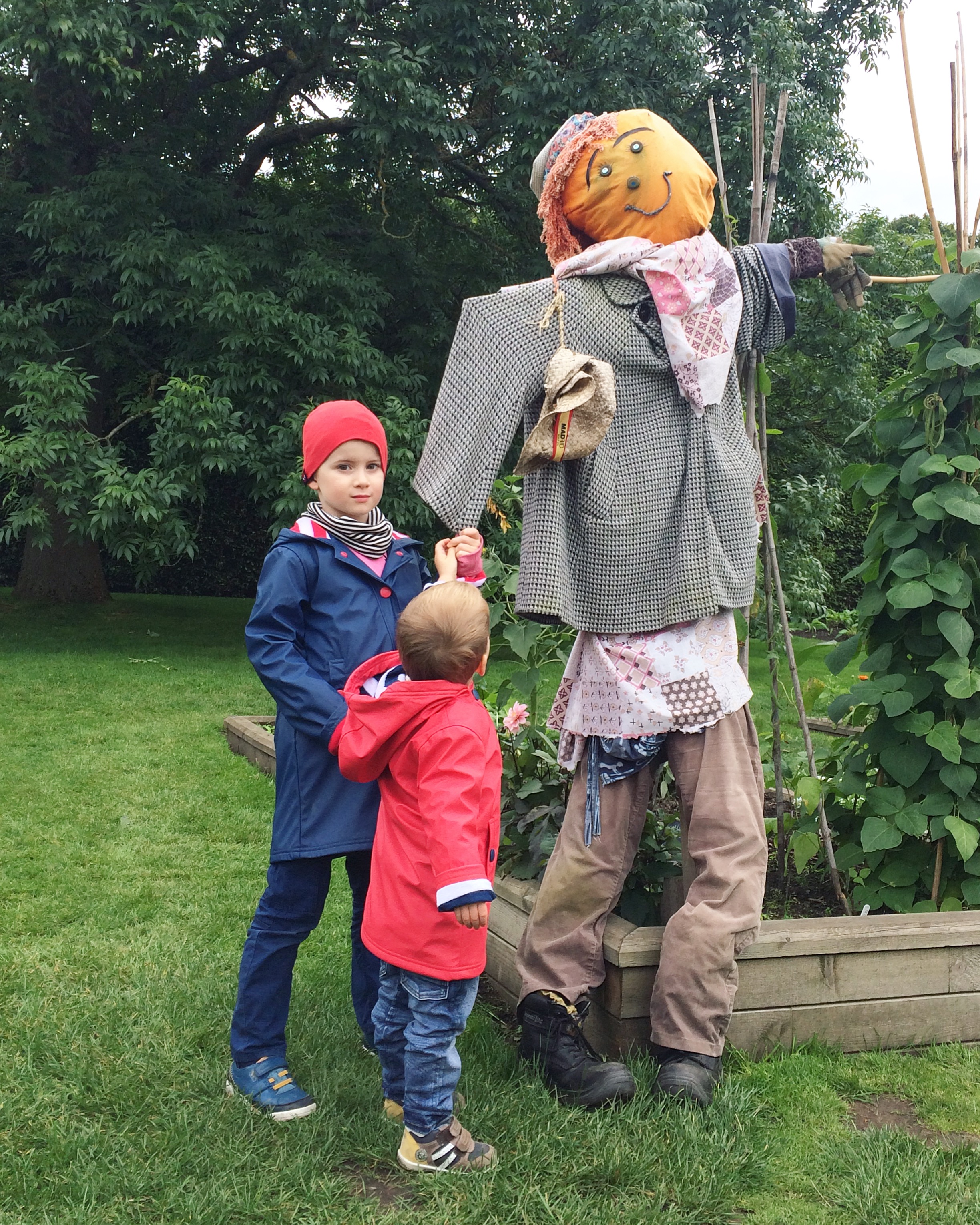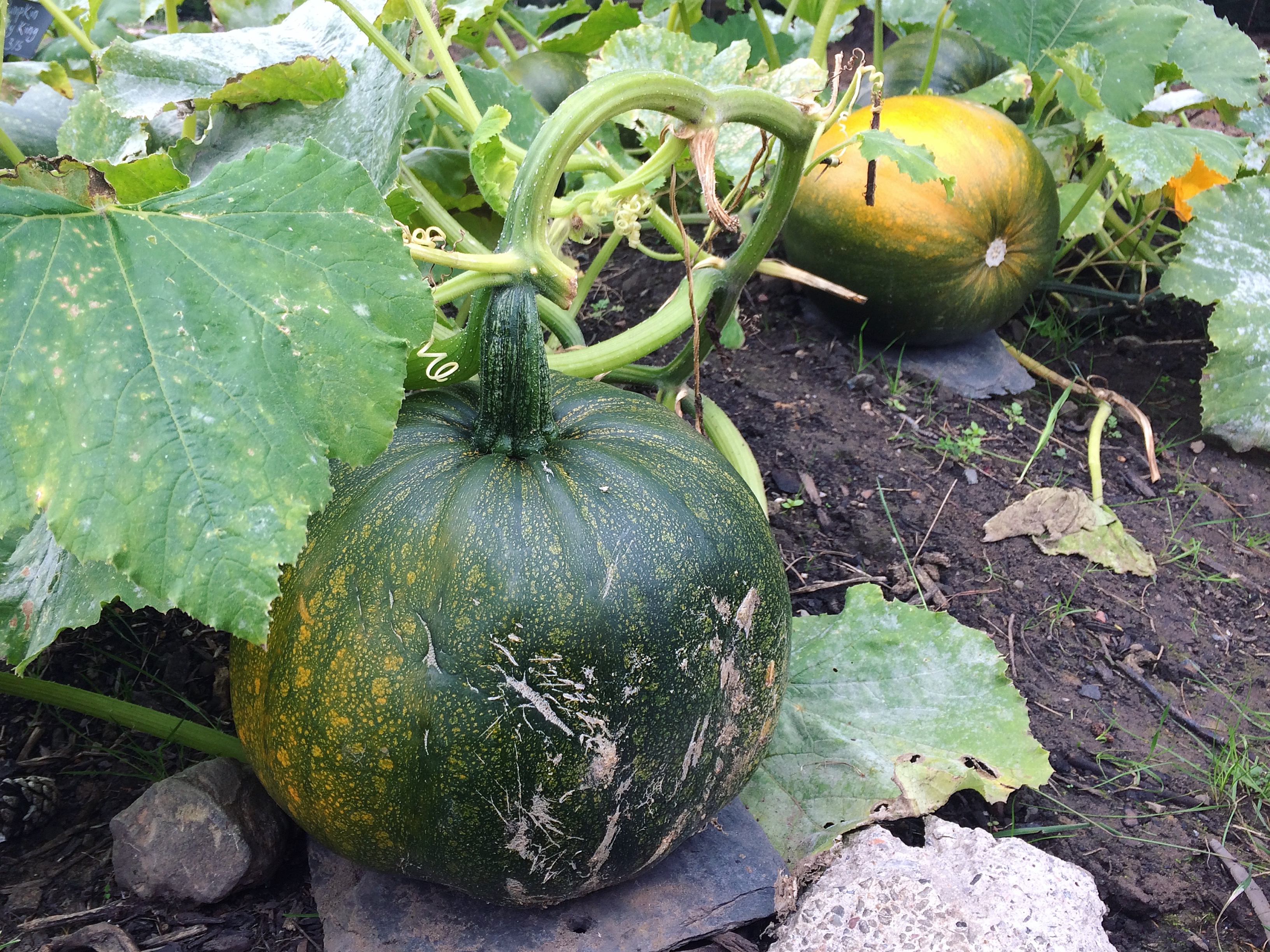 When I said final stop, I meant final stop outside, because once we reached the West Gate Entrance/Exit, and the boys saw there was an exhibition inside, they wanted to press all the buttons and try out the touchy-feely interactives and draw pictures. Then they wanted to have a drink and something to eat, so we went to the cafe for some juice and a scone to share. I was a little disappointed that the only gluten free option was a meringue piled with cream. But the boys enjoyed their scone. Then, after one more toilet trip, we bid farewell to the Botanics. The reason I had chosen to exit via the West Gate, even though it's a much further walk from our bus, was because there is a playground in Inverleith Park, directly opposite that side of the Botanics, so we went there before heading home.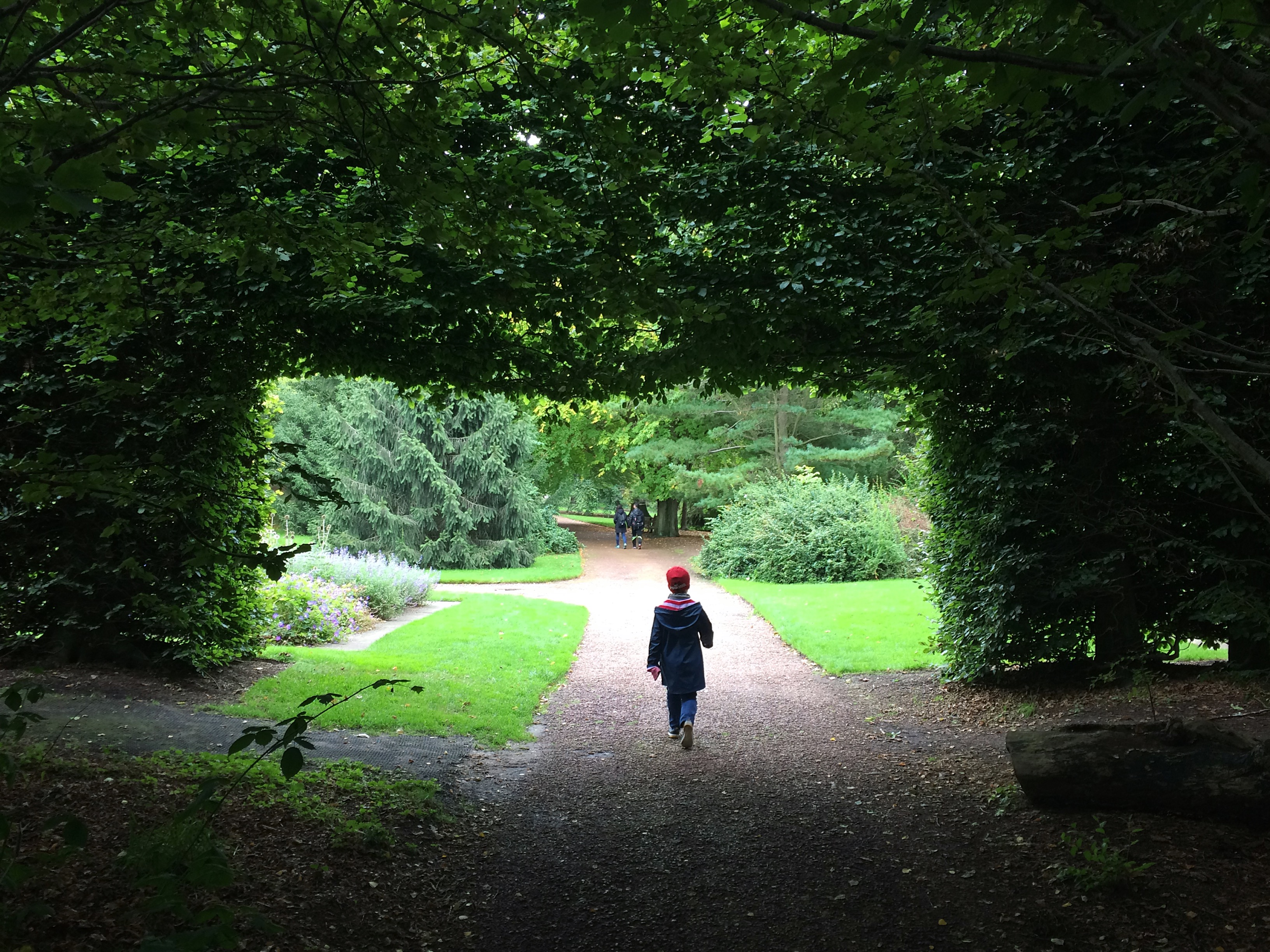 All in all, we spent a lovely couple of hours at the Royal Botanic Garden Edinburgh, and I cannot recommend a visit there highly enough. After some initial scepticism – "But what can you DO there?" – the boys didn't once ask for their toys (I always have a couple of cars and dinosaurs tucked away in my bag) or say they were bored. They just loved having space to run around in, little hidden paths to explore, and interesting plants to discover. Several times I had to stop and read labels because they were asking "What's that?" – though I did manage to identify a hazelnut tree all on my own!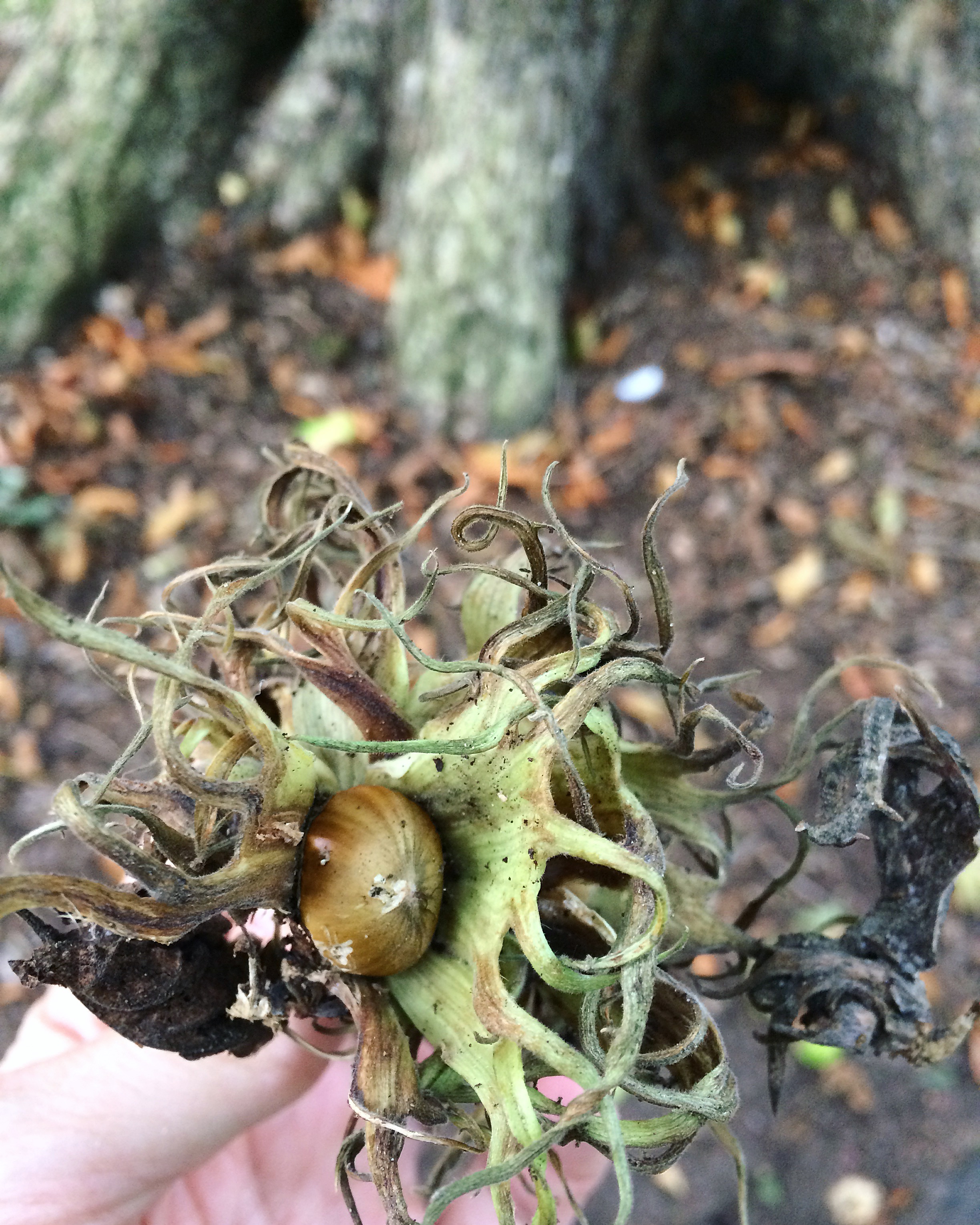 I love the Botanics at all times of year, but particularly in Autumn, which is my favourite time of year anyway. The colours, the smells. Luckily, the Botanics are open all year round, except on Christmas Day and New Year's Day. You can check the current opening hours on their website. Admission – except to the Glass Houses and some special events – is free! You can buy a map to the gardens at one of the entrances, or download a digital copy of it. Lothian Buses 8, 23 and 27 all stop at the East Gate on Inverleith Row.