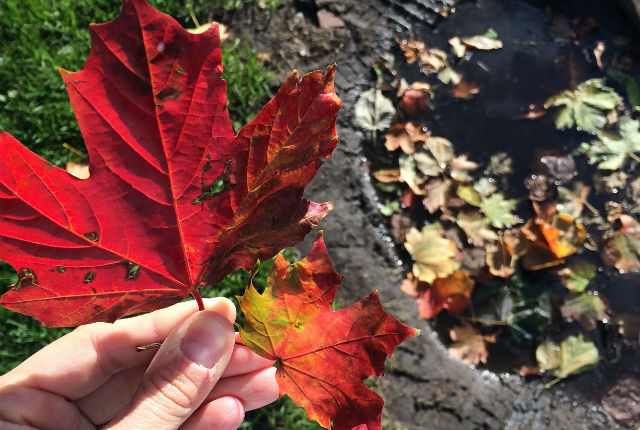 10 Things We Love About Autumn
Autumn has been skulking around for a couple of weeks now, but today is the Autumnal Equinox in the UK and I think it's safe to officially say: Autumn is here! And I could not be happier, since it is my favourite season. My boys really love Autumn too, so I thought I'd share some of the things we really love about this time of year – perhaps you will find some inspiration.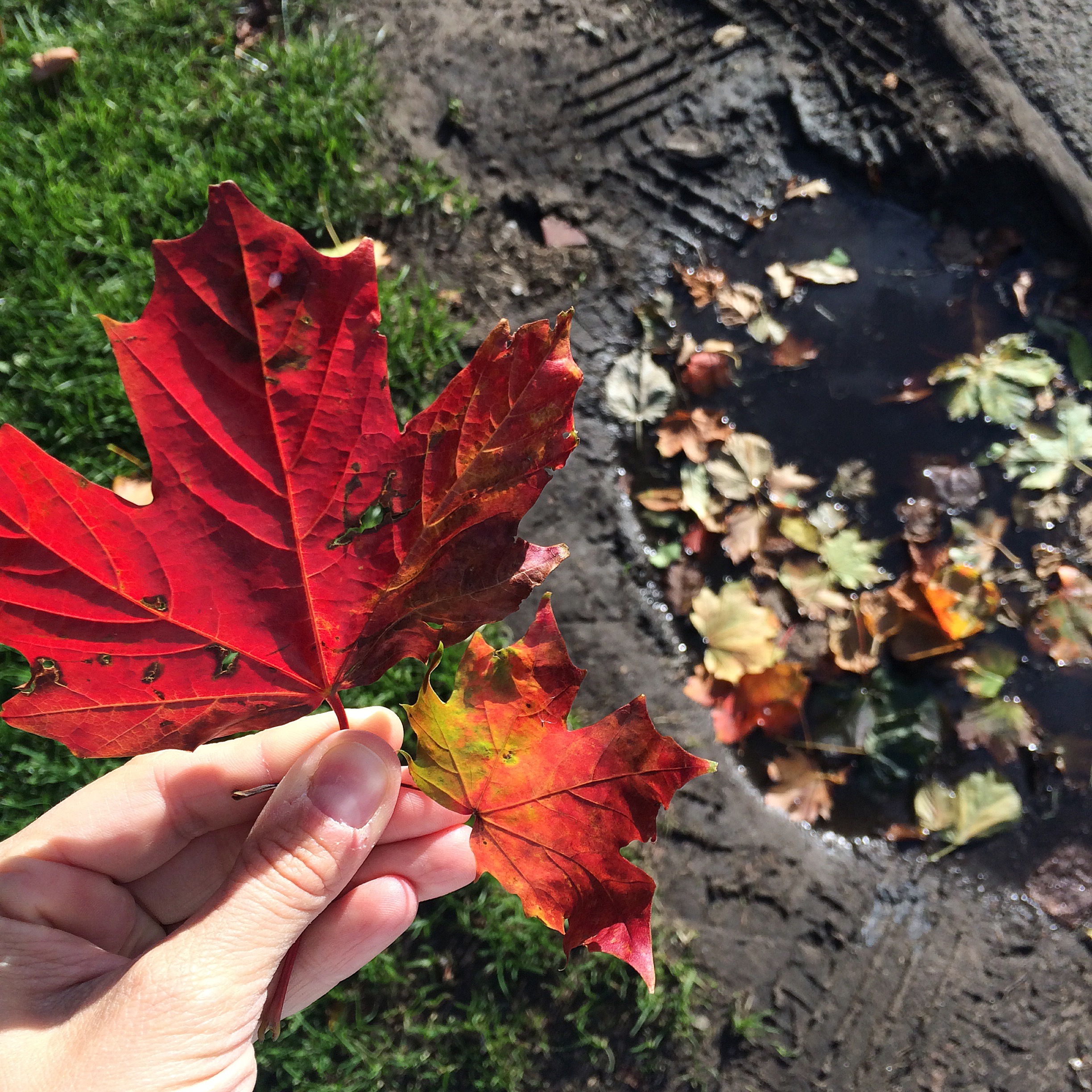 Birthdays! Let's just get the obvious out the way first, which gives some indication to why we are all such fans of Autumn in our house – three out of the four of us have our birthdays in Autumn, so we are pretty much in constant party mode, lol.
Autumn Leaves – For me, it's the colours. As lush as everything looks in Spring and Summer, I just love the colour feast of all the yellows, oranges and red. For the boys, it's piles of leaves to run through. We also love to collect leaves for crafting (which Oskar-Bear then puts in his hand made flower press her received last year for his birthday).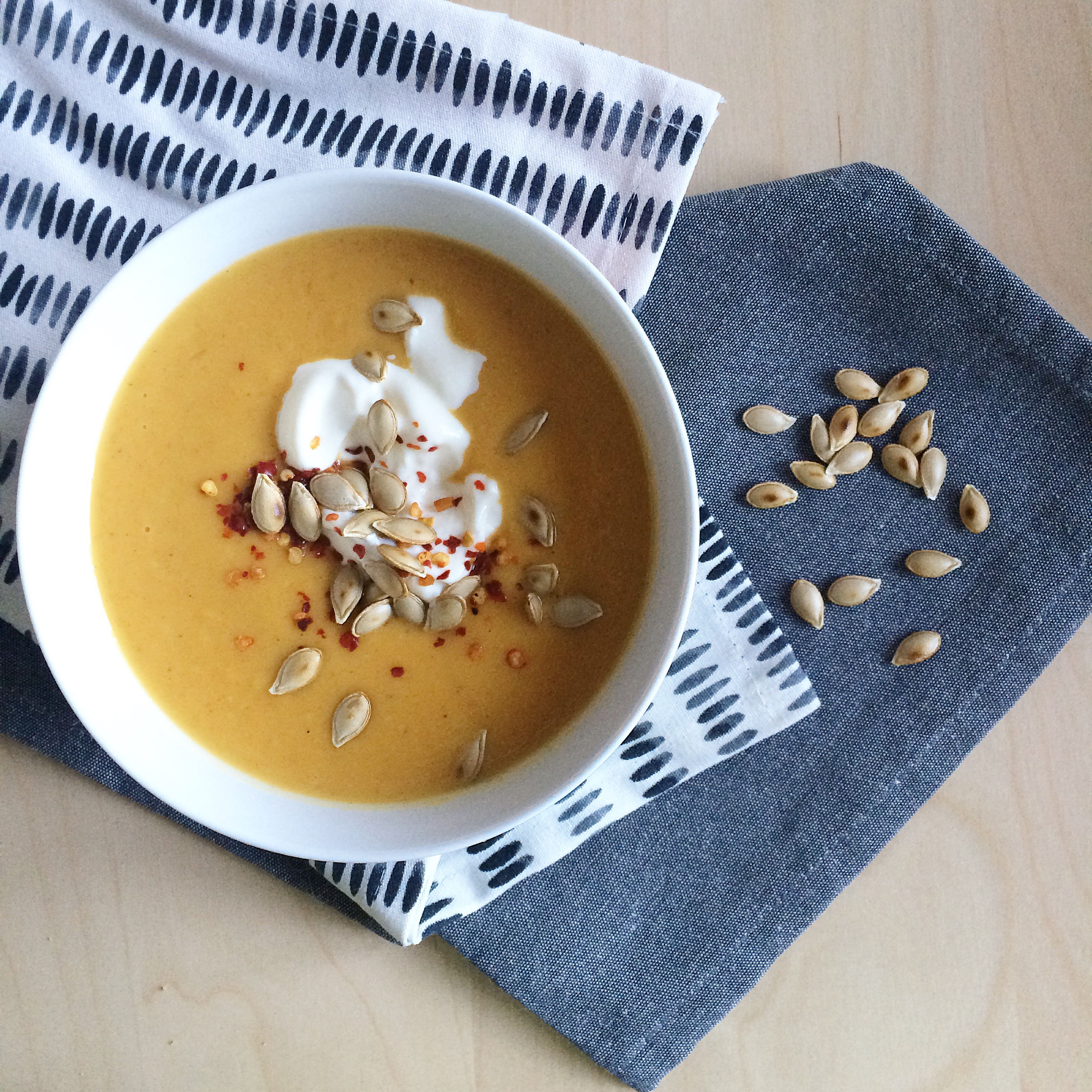 Soup Season – We all love soup in our family, and home made soup tastes a thousand times better than tins from the supermarket, but I just don't feel in the mood for making any in the Summer. Fast forward to Autumn, and home made soup is in da house at least once a week. It's funny how my boys aren't keen on cooked vegetables, but they'll eat almost any vegetables whizzed up as soup. It's probably a texture thing. Did you check out my yummy butternut squash soup recipe from the other day?
Conkers – In Berlin, we were blessed with having a Chestnut tree in our yard, and we have yet to find a good source of chestnuts here in Edinburgh, but as soon as we do, I look forward to introducing my boys to the good old British pastime of playing Conkers! They have also been asking if we can make chestnut animals again, like last year, so I think we need to go on a foraging walk.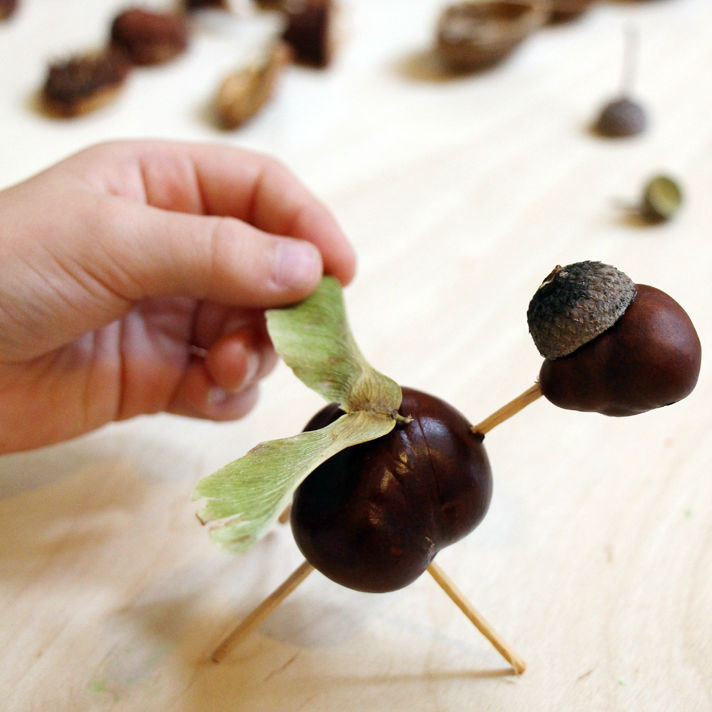 Hallowe'en – You can't talk about Autumn without mentioning Hallowe'en. It's still over a month away, but we have already been discussing costumes (Oskar-Bear wants to be a bat, Mr Fox wants to be a 'spooky scary skeleton', and for some bizarre reason he thinks mummy should be an elephant…) and pumpkin carving motifs.
Pumpkins – Speaking of pumpkins, I thought they deserved a separate mention because pumpkins are not just for Hallowe'en! There are so many yummy pumpkin recipes out there – the boys are particularly looking forward to pumpkin pie, and I really want to try making pumpkin waffles this year.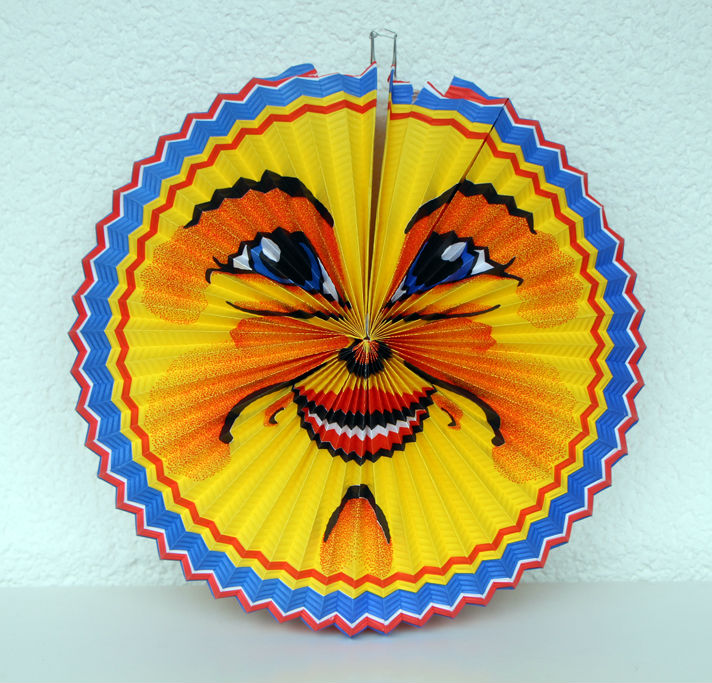 St Martin – In Germany, we have another festival to look forward to between Hallowe'en and Christmas, the lantern festival of St Martin. Luckily, we don't need to forgo this now we are back in Edinburgh, because the German Church here puts on a big St Martin celebration every year. Count us in!
Hot chocolate – Now the days are getting colder, we'll be swapping those weekly trips to the ice cream parlour with visits to a cosy cafe, to fill up on warming hot chocolate. Ah haha, who am I kidding. Anyone who follows me on Instagram knows how addicted I am to ice cream, so we'll continue to eat ice cream throughout Autumn. And Winter. We'll just be having hot chocolate too!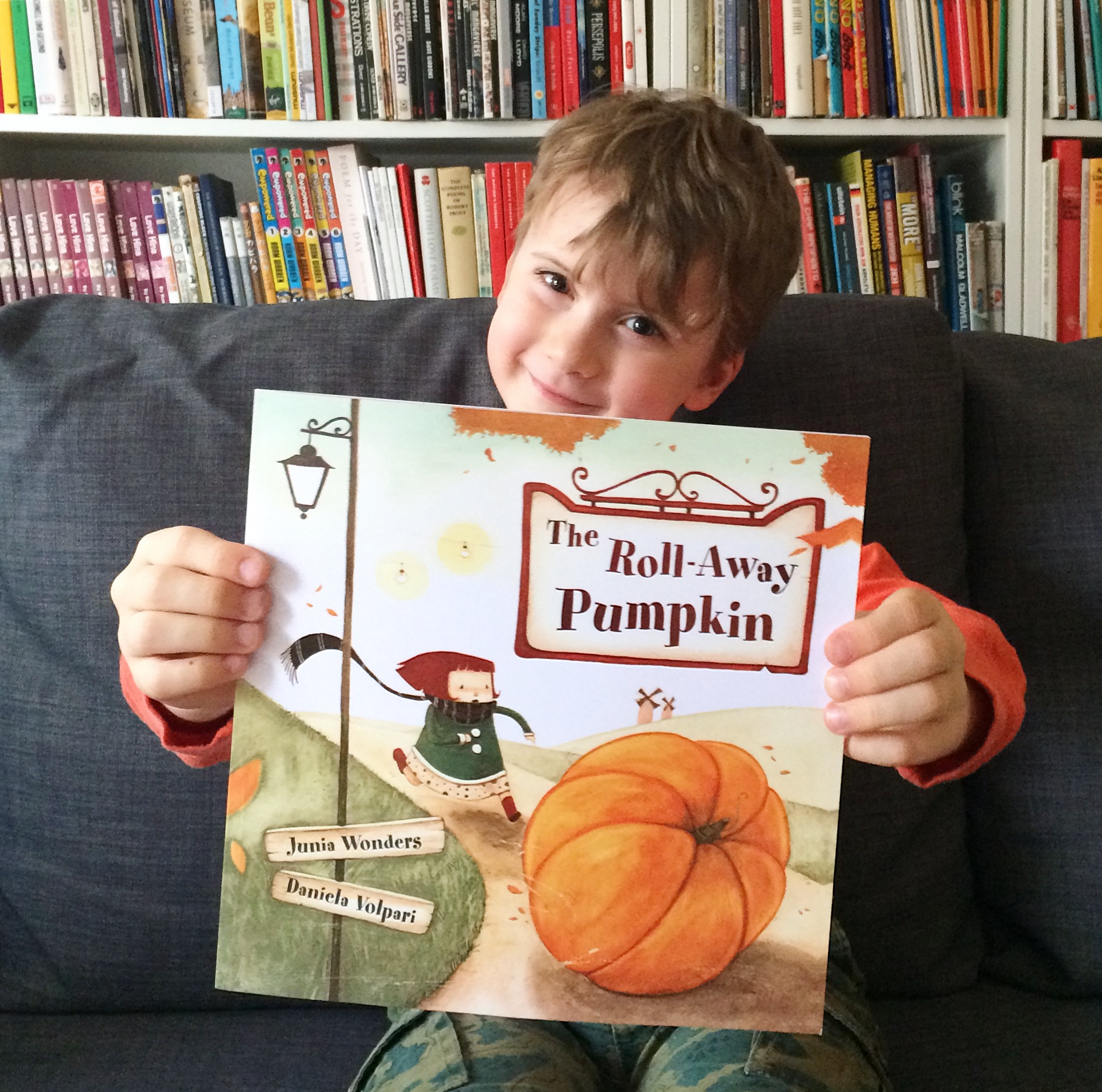 Story Time – Of course, we read books all year round. Everyone in our house is a complete book worm! But there is something particularly nice about snuggling up for some extra story time on a dreich Autumn day (especially now, after two months of deliberating, we finally have a sofa!) Check out my recommendations for our favourite Autumn picture book reads, and keep your eyes peeled for another special Hallowe'en book round up coming soon!
Autumn Bakes – I've already alluded to baking under the pumpkins above, and there will be a lot more baking going on in Autumn, before we hit the Christmas cookie season (last year, it got to the point where the boys basically expected freshly baked cookies in the house at all times…) My apple & almond oat cookies are ones which always feel like an Autumn bake to me, or for something savoury why not try the Autumn inspired cheddar & poppyseed biscuits.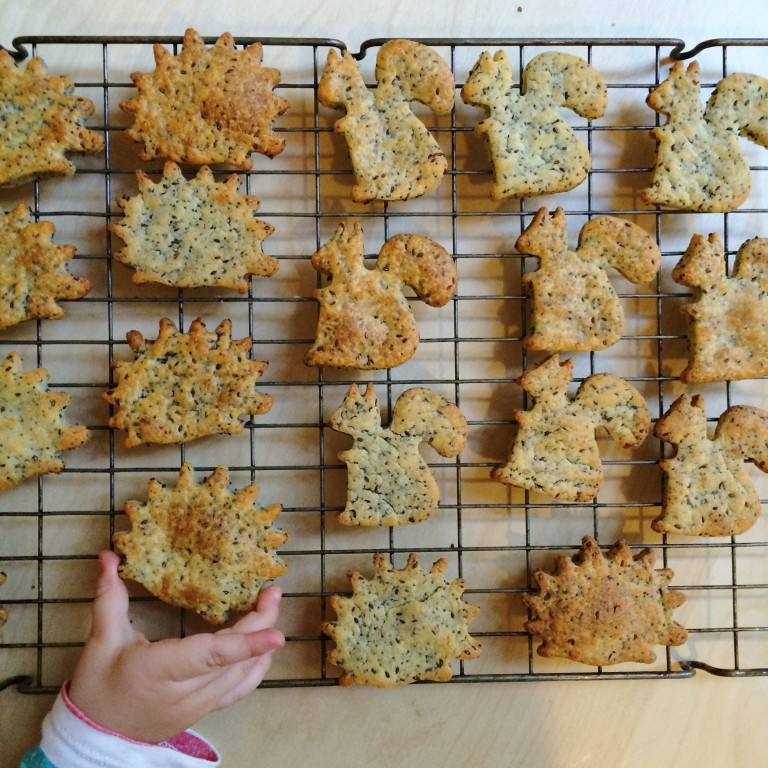 How about you? Are you an Autumn person? Or are you sad Summer is over? I would love to hear what you love about Autumn. Feel free to share in the comments below.