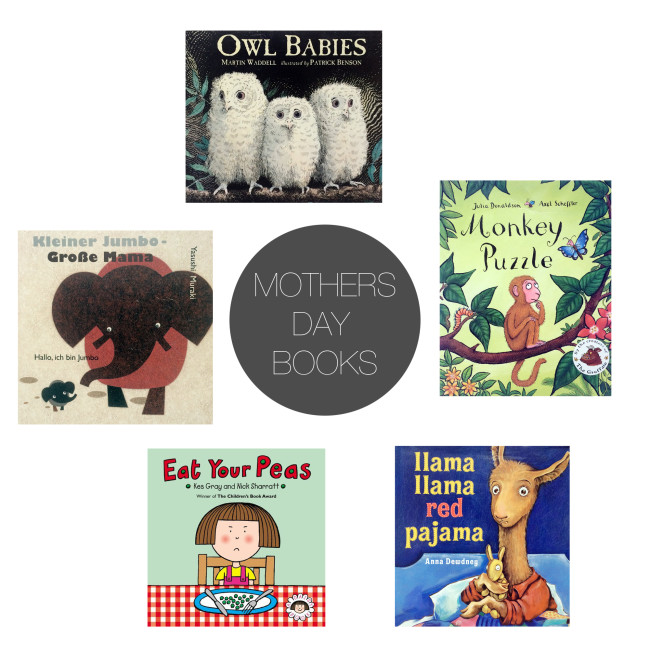 It's Mothering Sunday in the UK this coming weekend, and whilst we don't celebrate Mother's Day in Germany until May, I've decided to pull forward the post I had planned in May and share some book recommendations for Mothering Sunday/ Mother's Day in this week's edition of Friday 5. That way you can benefit from the book recommendations whichever country you live in – and, of course, as well all know: every day is Mother's Day, isn't it? Lol. So, clockwise starting from the left…
Do you have any favourite children's books about mothers? Please feel free to share them in the comments below.
---
Please note that all the book links in this post are Amazon affiliate links. That means if you buy any books via these links, I receive a small percentage – at no extra cost to you! – which helps to keep this blog running.