After sharing pictures of Mr Fox's baby bedroom corner, some of my readers asked if I would share some more of the rest of our apartment. That got me thinking what my favourite room in our apartment is, and it's probably the kitchen. It's not very big – in fact, we moved the dining table out in to the hall to have more space – but since I love cooking and baking I spend a lot of time there. It's also one of the sunniest rooms, and since moving the dining table there's now room for a small play area for the kids instead, so we can all hang out together :) I hope you enjoy the photos of our wee kitchen.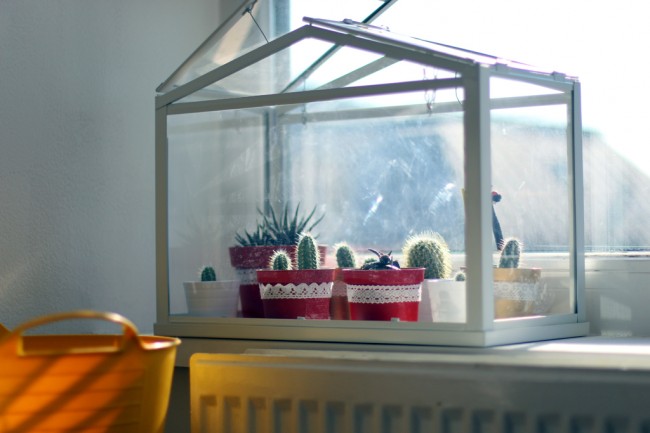 Big cactus love! I was a bit unsure of having this on a window sill at kids height, but I didn't even have to tell The Boy not to touch the "cactus house". Might have to move it though when Mr Fox becomes mobile…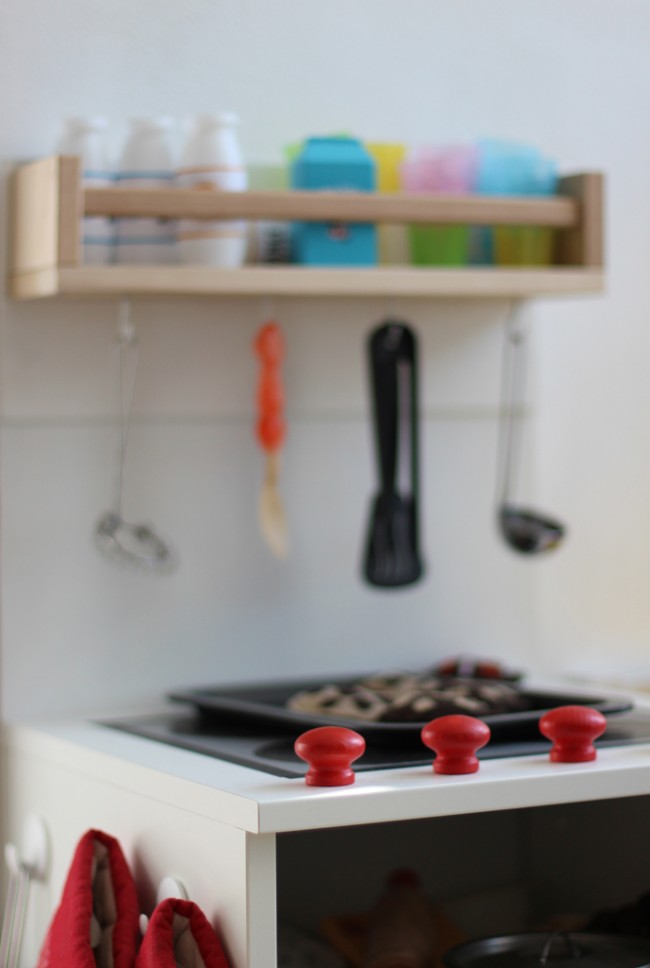 Our DIY play kitchen used to be in the hall, but now it's moved in to the kitchen The Boy plays with it much more often, along with the felt food I made him for Christmas. He likes to 'cook' alongside me when I'm making dinner :)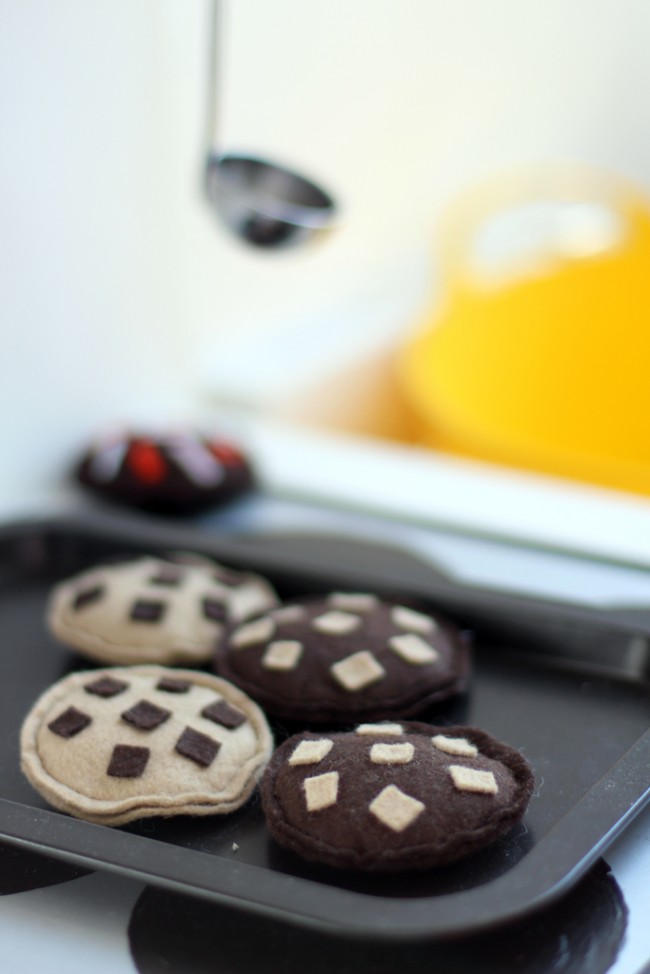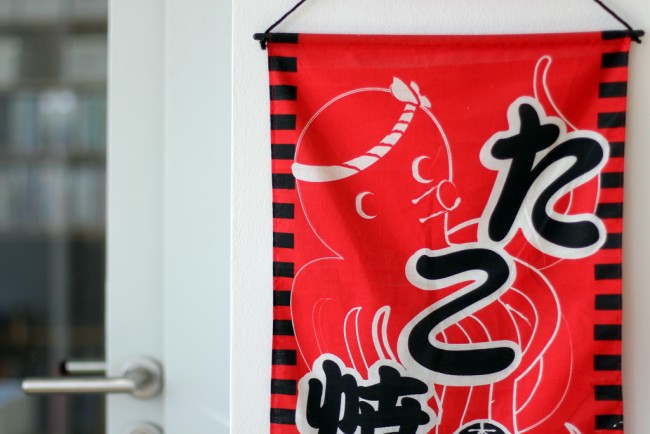 This is one of our souvenirs from Japan – I love takoyaki! It's also what made us choose red as the signature colour in our otherwise white kitchen.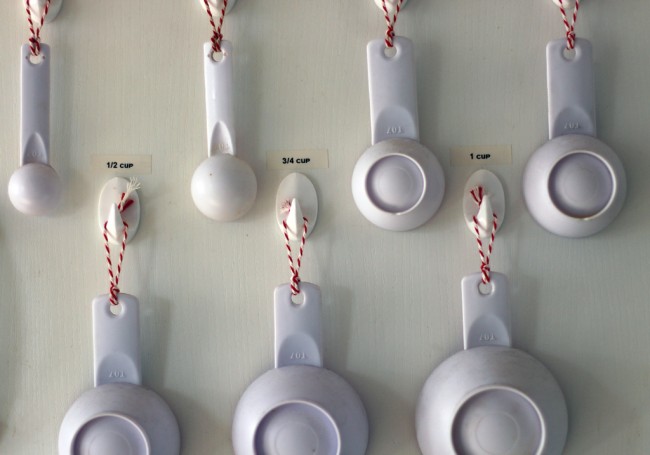 I do a lot of baking, especially gluten free bread and cakes, since they are not as easy to buy in the shops. I hung my measuring spoons up on the outside of one of the kitchen cabinets, right above the area when I mix things, for ease of use.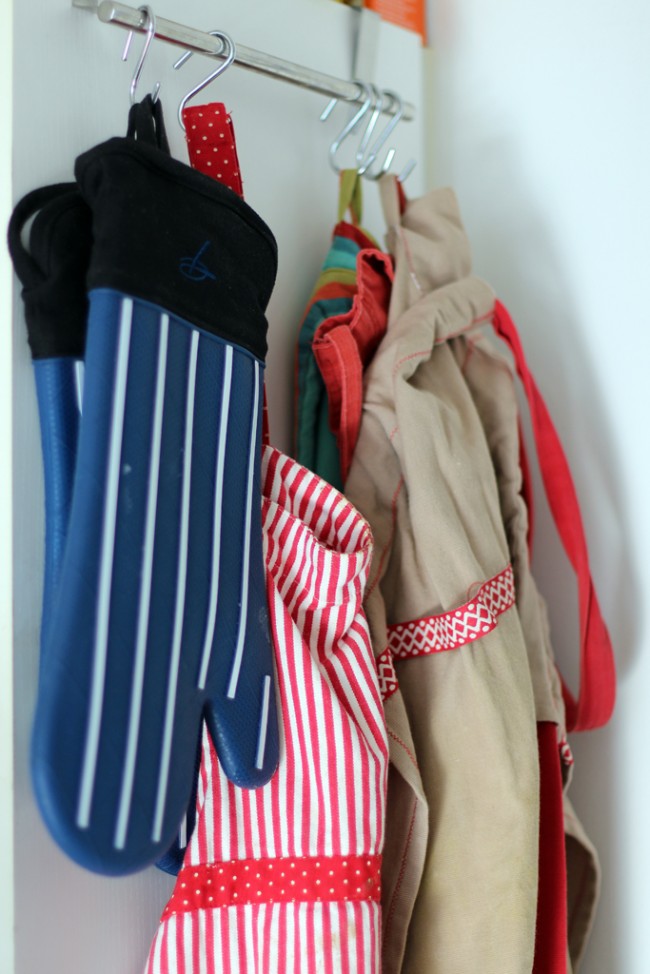 Everyone has their own apron :) Also, those silicon oven gloves from Lakeland are the bomb!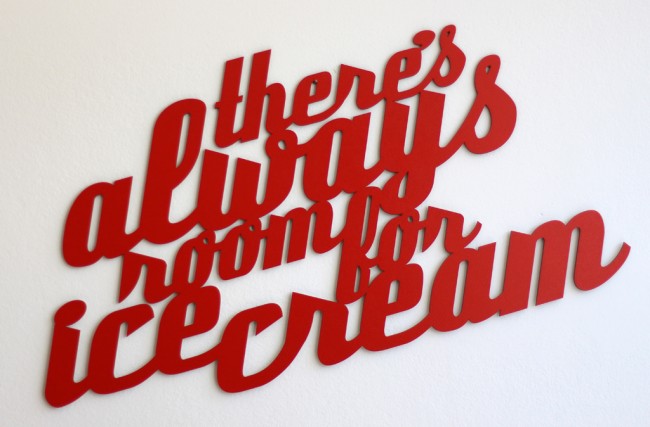 My life motto! And more red :)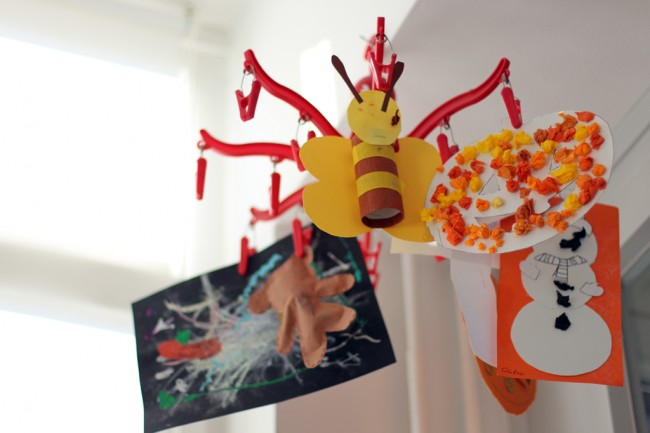 In such a relatively small apartment, there's not really much space to leave out paintings etc to dry after we've been doing arts and crafts. So I hung one of these mini clothes dryers from the ceiling (just 5 Euro from Ikea!) which we can clip things to. And it's red too – bonus!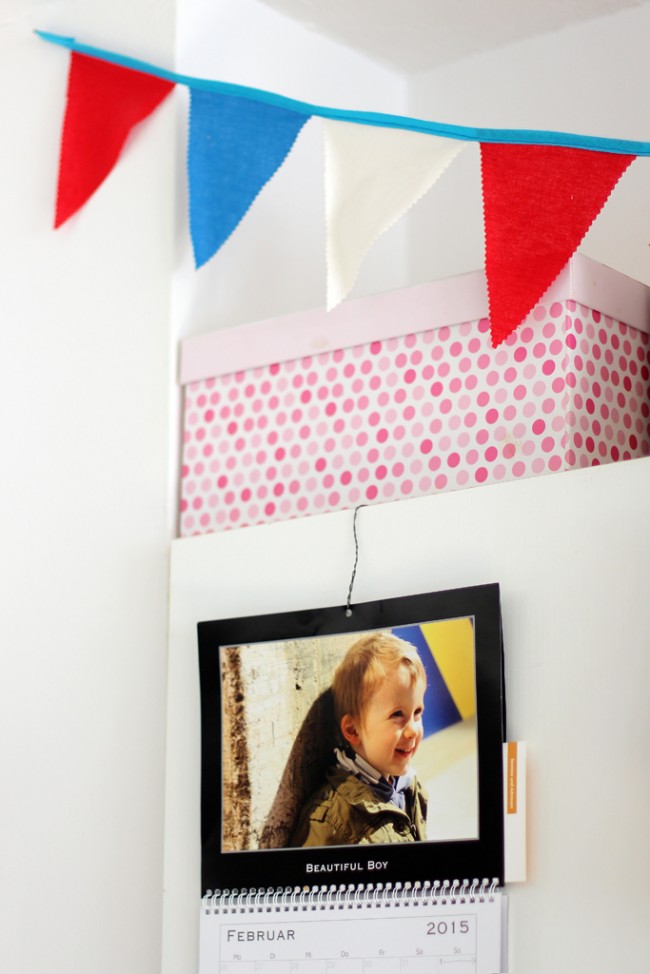 One of the photo calendars we made as Christmas gifts. As you can see from this, I took these photos before we went on our break to Wuppertal. Busted!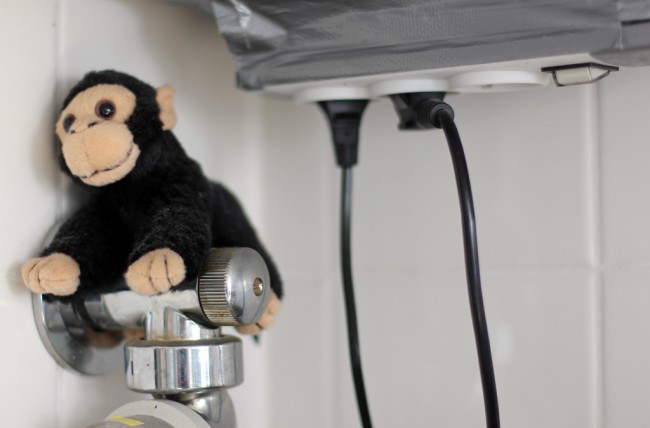 This little guy I brought the husband back from Chester Zoo several years ago, sits and guards our kettle and coffee grinder.