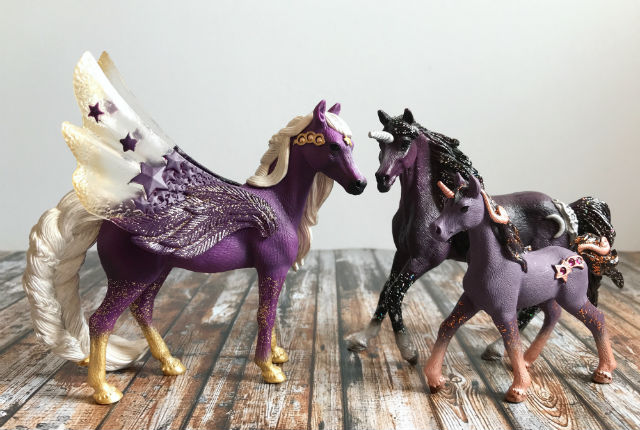 Review: Schleich Unicorn & Pegasus Family [AD]
Hands up if your kids have an assortment of plastic animal figures kicking about the house? We certainly do, and my first choice for getting any new ones would always be Schleich, a well-known German brand founded in the 1930s, which has gained popularity worldwide and is known for its production of good quality, hard wearing toy figures. I remember Schleich figures well from my own childhood, and my boys are now growing their own collection. We've mostly collected various animals from around the world and a couple of dinosaurs so far, but when we left Berlin two years ago, Oskar – who was known for his love of unicorns even then – was given a Schleich rainbow unicorn as a farewell gift and some other unicorn figures followed. So when we were invited to review the new unicorn and pegasus family from the Schleich Bayala range, I jumped at the chance. Please note that although we were sent the following set of Schleich figures for free, in return for an honest review, all opinions are our own.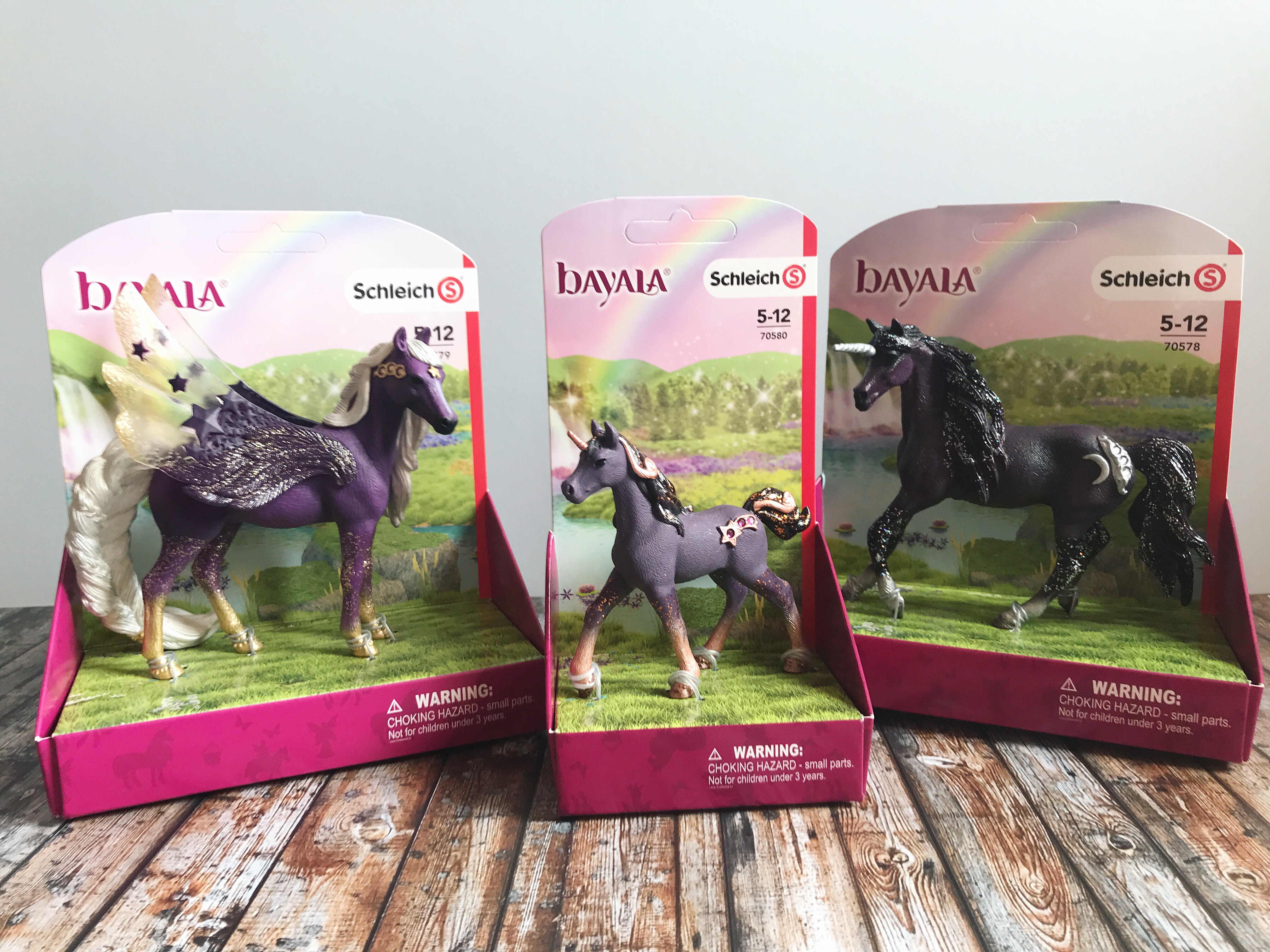 Like all our other Schleich figures, these feel solid and sturdy, and impress with their attention to detail. The Moon Unicorn stallion is the daddy of the family. His fur is a dark purple with tinges of black, and a black mane and tail, with silver highlights including his horn and bejewelled moon sign, and a generous sprinkling of silver glitter.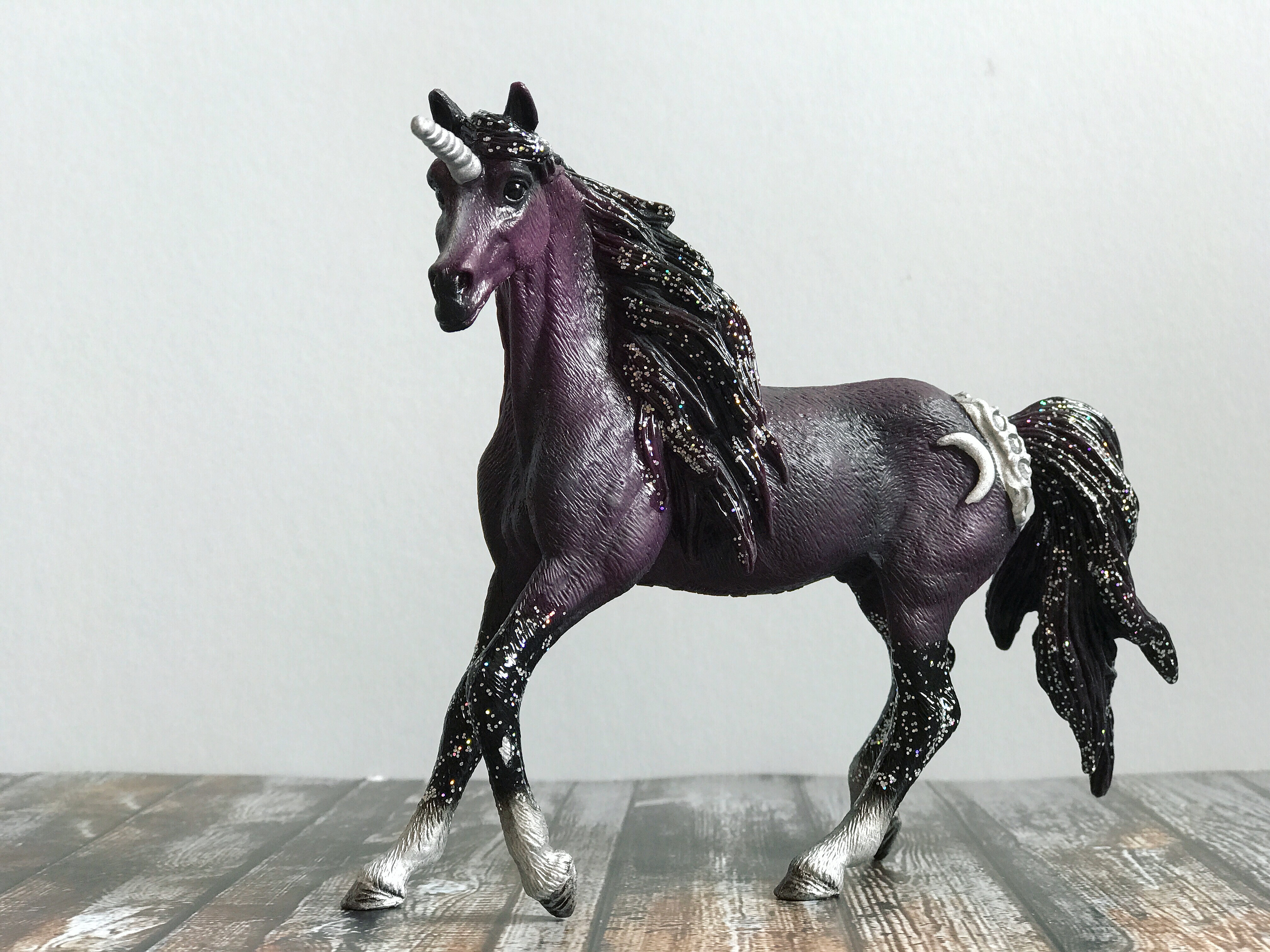 The mummy of the family is the Star Pegasus mare, and undoubtedly the most beautiful of the three figures. Her fur is a much lighter purple, with gold glitter and detailing, including the stars on her forehead and in her mane, and the golden edging of her wings. Her mane and tail are white, with pleated details. If I were thirty years younger, I'd definitely be wanting to add her to my own collection!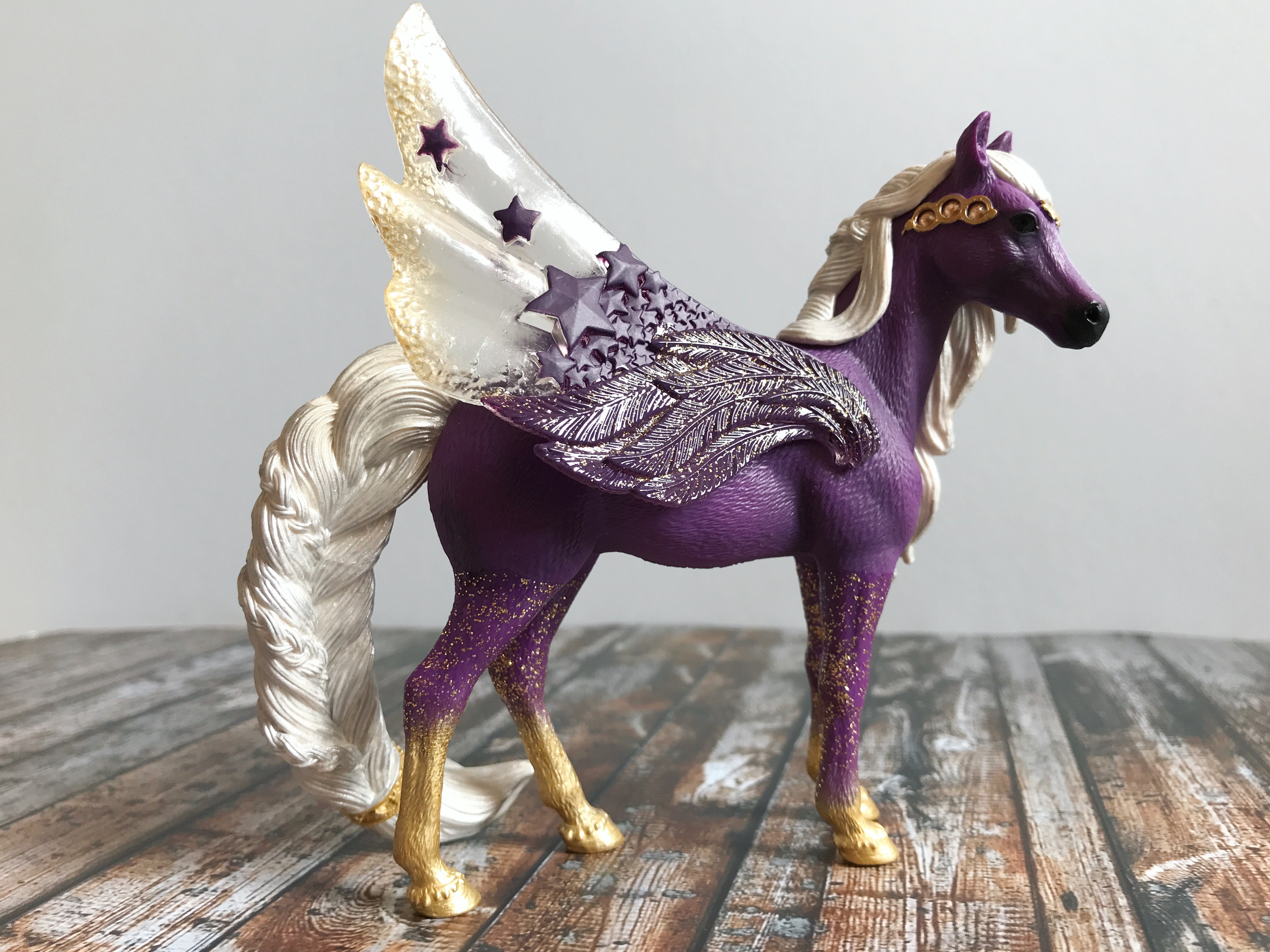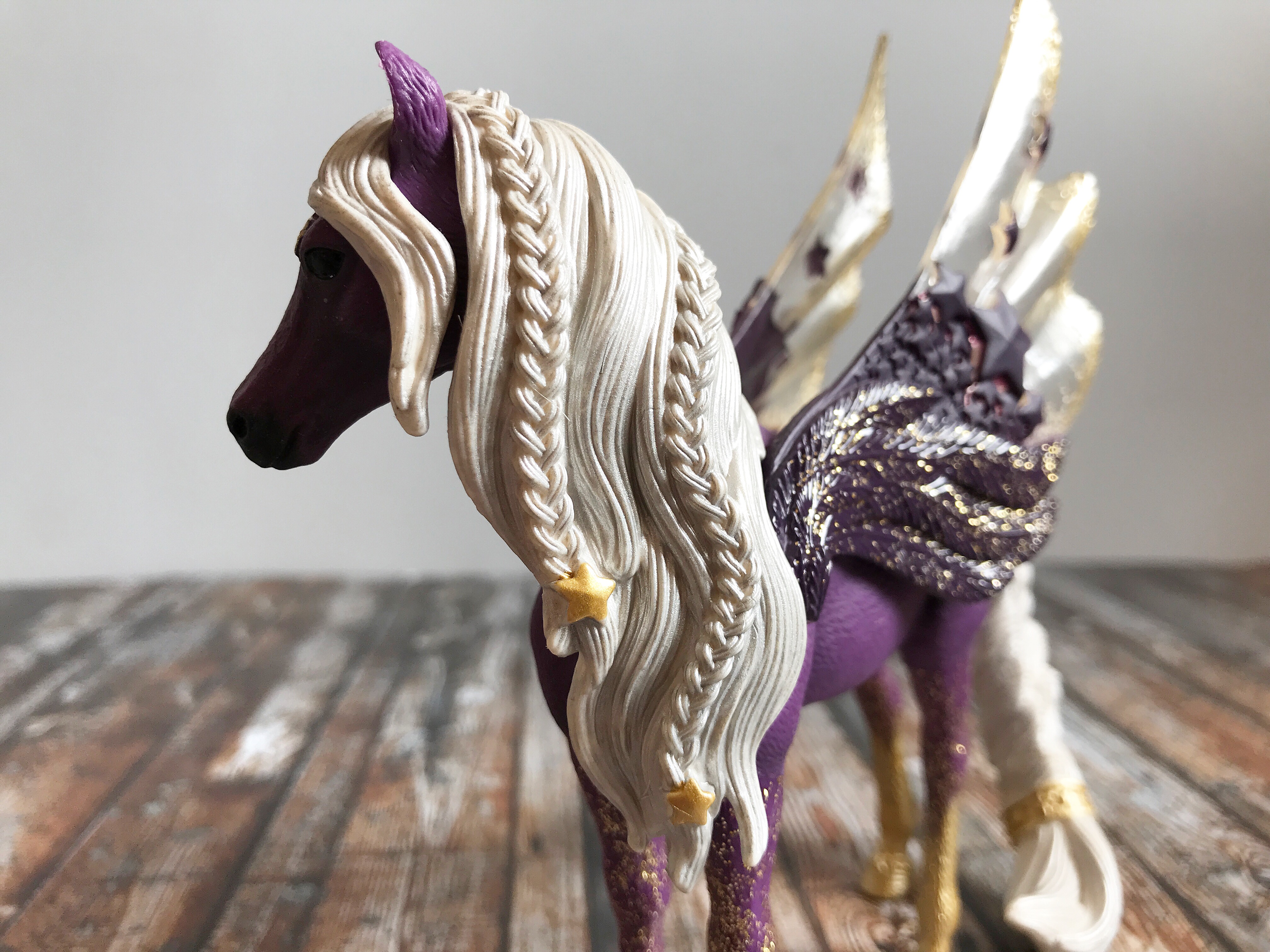 And, finally, there is the Shooting-Star Unicorn foal, the baby of the family (though my boys thought he should have been an Alicorn, which is apparently a cross between a Unicorn and a Pegasus). Like his father, he has purple fur and a black mane and tail, but with bronze streaks and a bronze horn. He is adorned with a bejewelled shooting-star.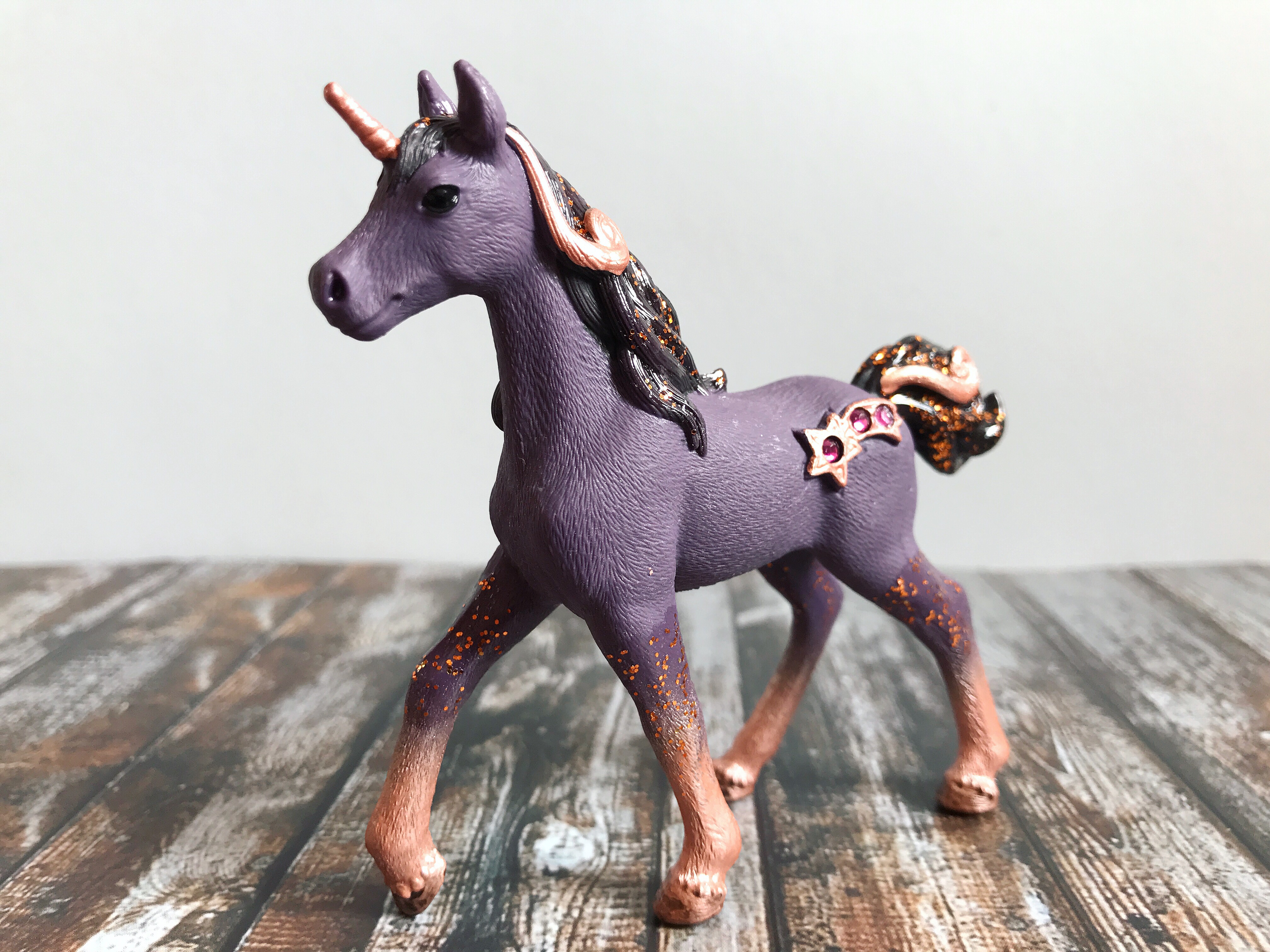 My boys have absolutely loved playing with these over the Easter holidays. Especially our self-proclaimed unicorn fan Oskar, of course.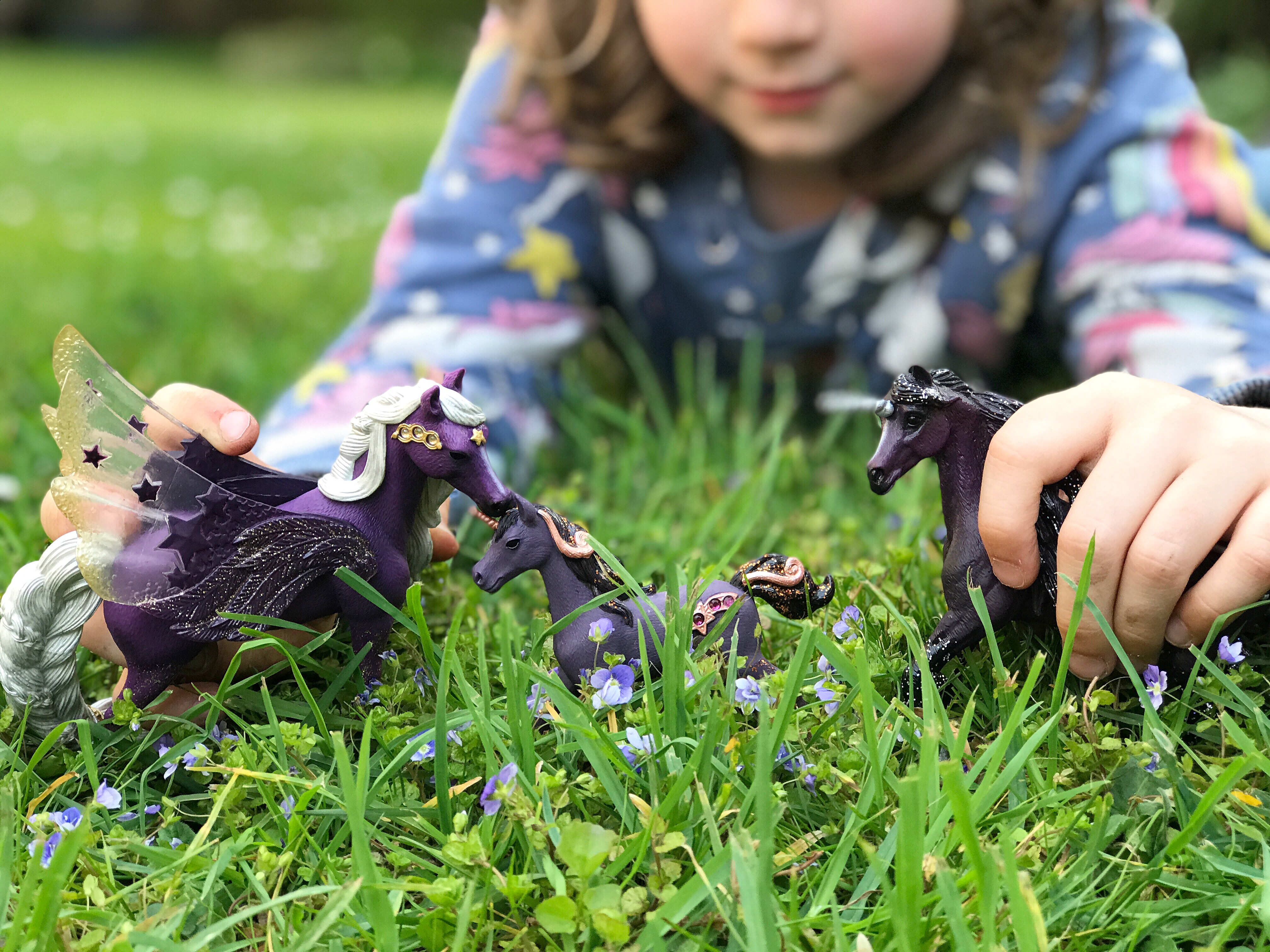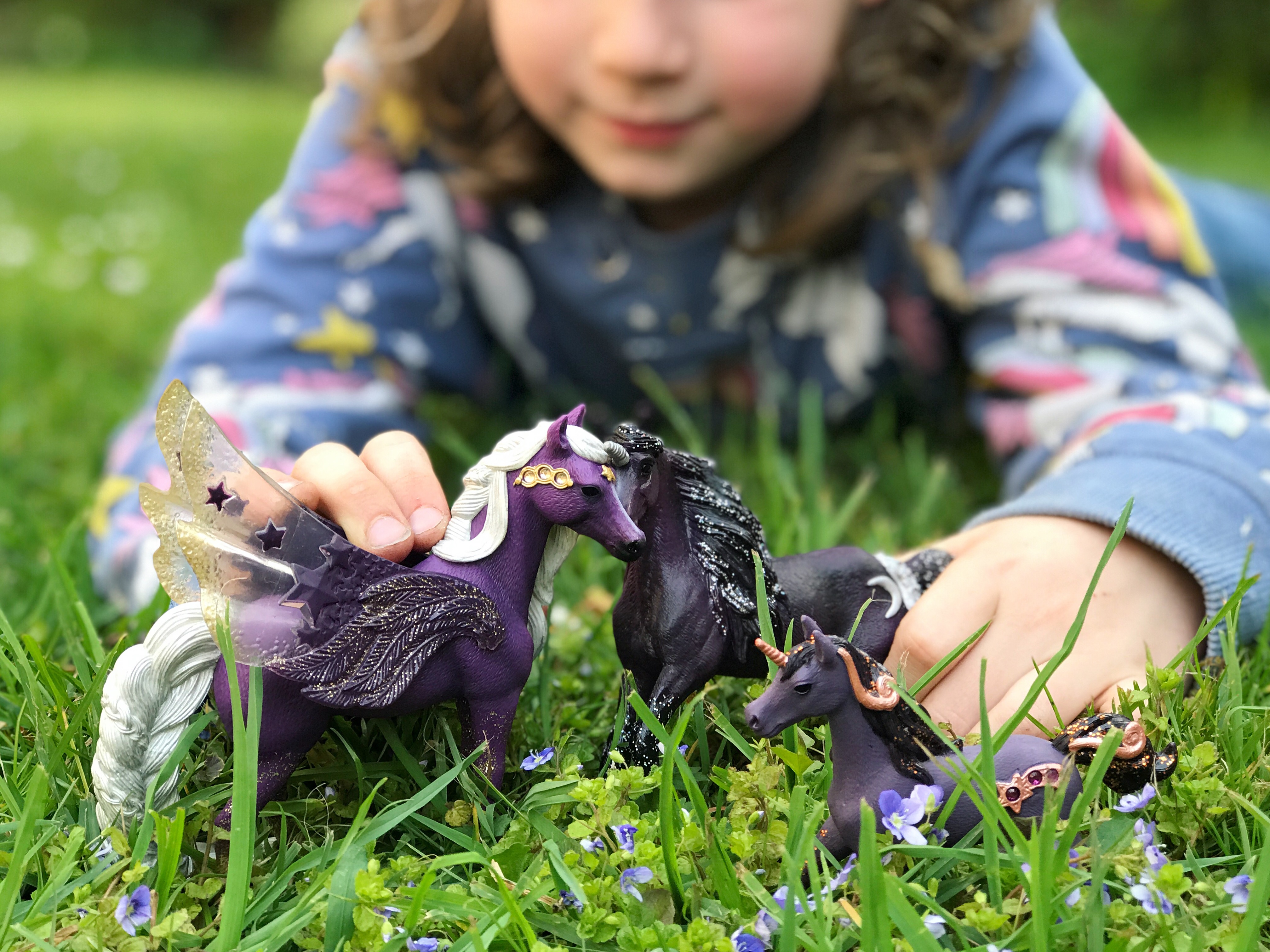 Blessed with gorgeous weather over the Easter weekend, the garden seemed like a perfect play for some magical make-believe play. Doesn't the little Unicorn Pegasus family look right at home here? I swear it's a total coincidence that the flowers complement the figures' purple colouring!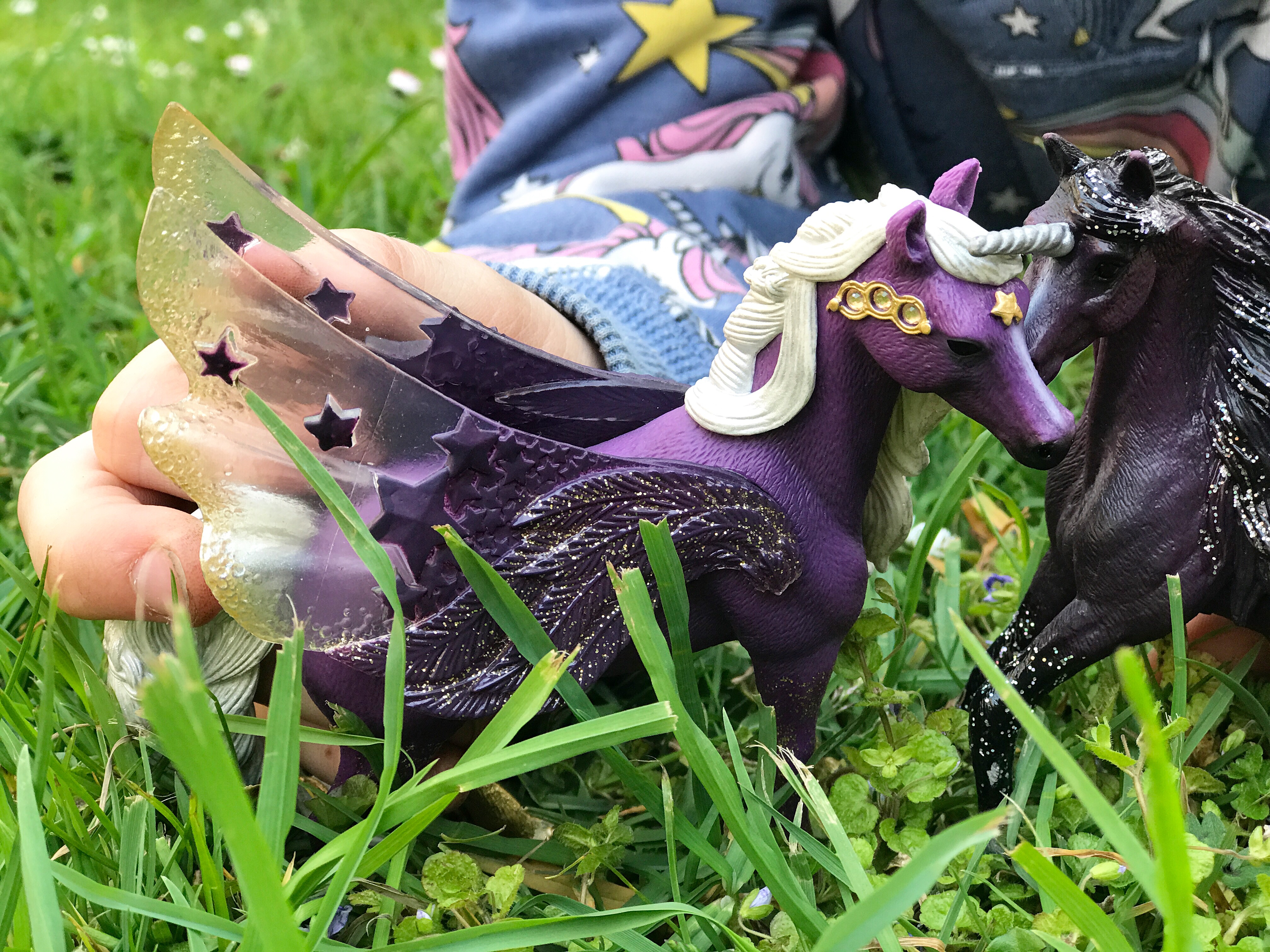 Also worth mentioning, the Pegasus's wings seem to be very well attached – we did give them a good tug to test them out! Of course, being a Pegasus, it obviously had to do a bit of flying too…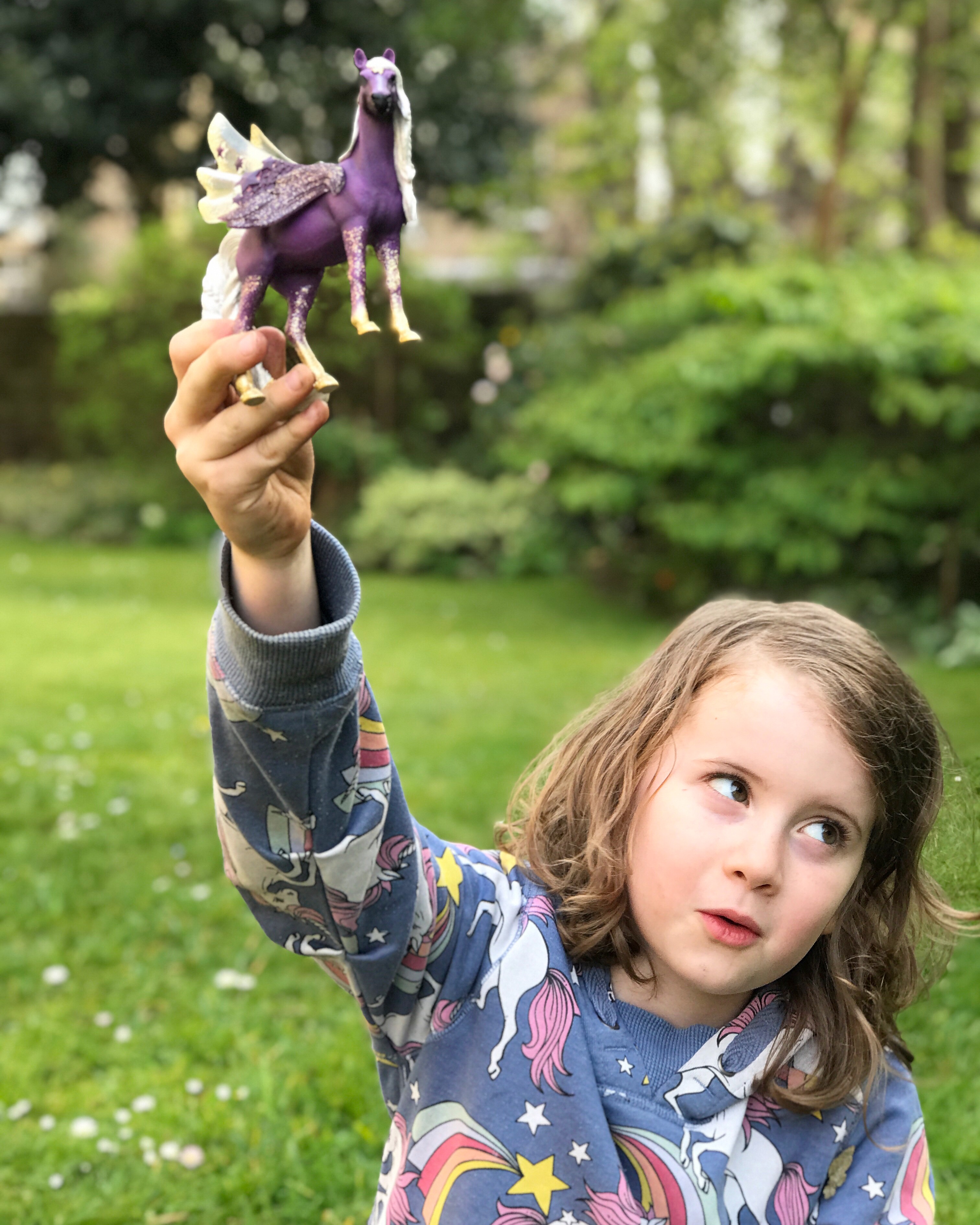 Oskar's favourite features of the three figures were the purple colour, which is quite close to his favourite colour pink, and all the glitter and jewels because he likes a bit of sparkle in his life. He couldn't quite decide which figure was his favourite – like me, he loved the beautiful Pegasus mummy, but his loyalty lies with unicorns.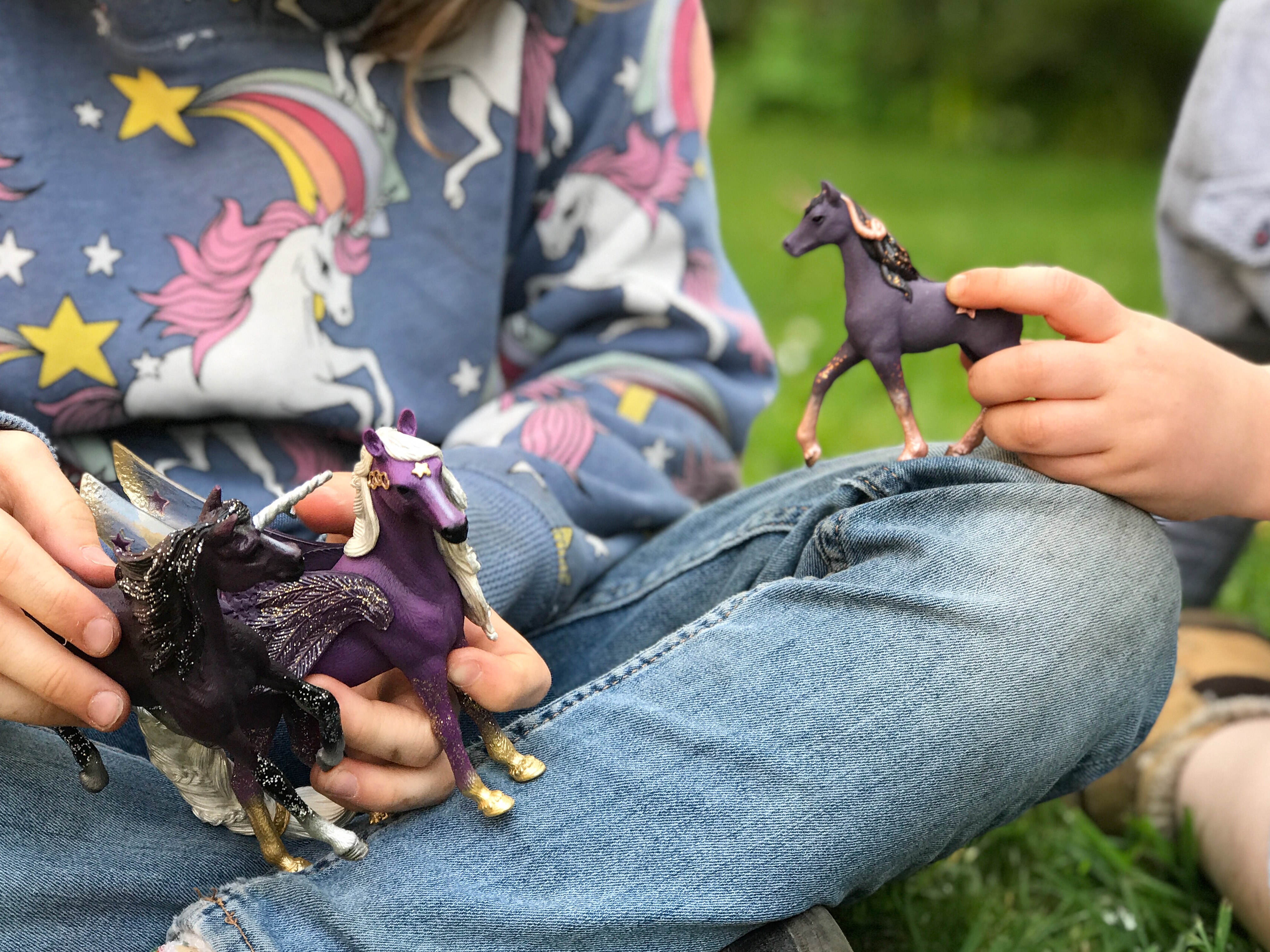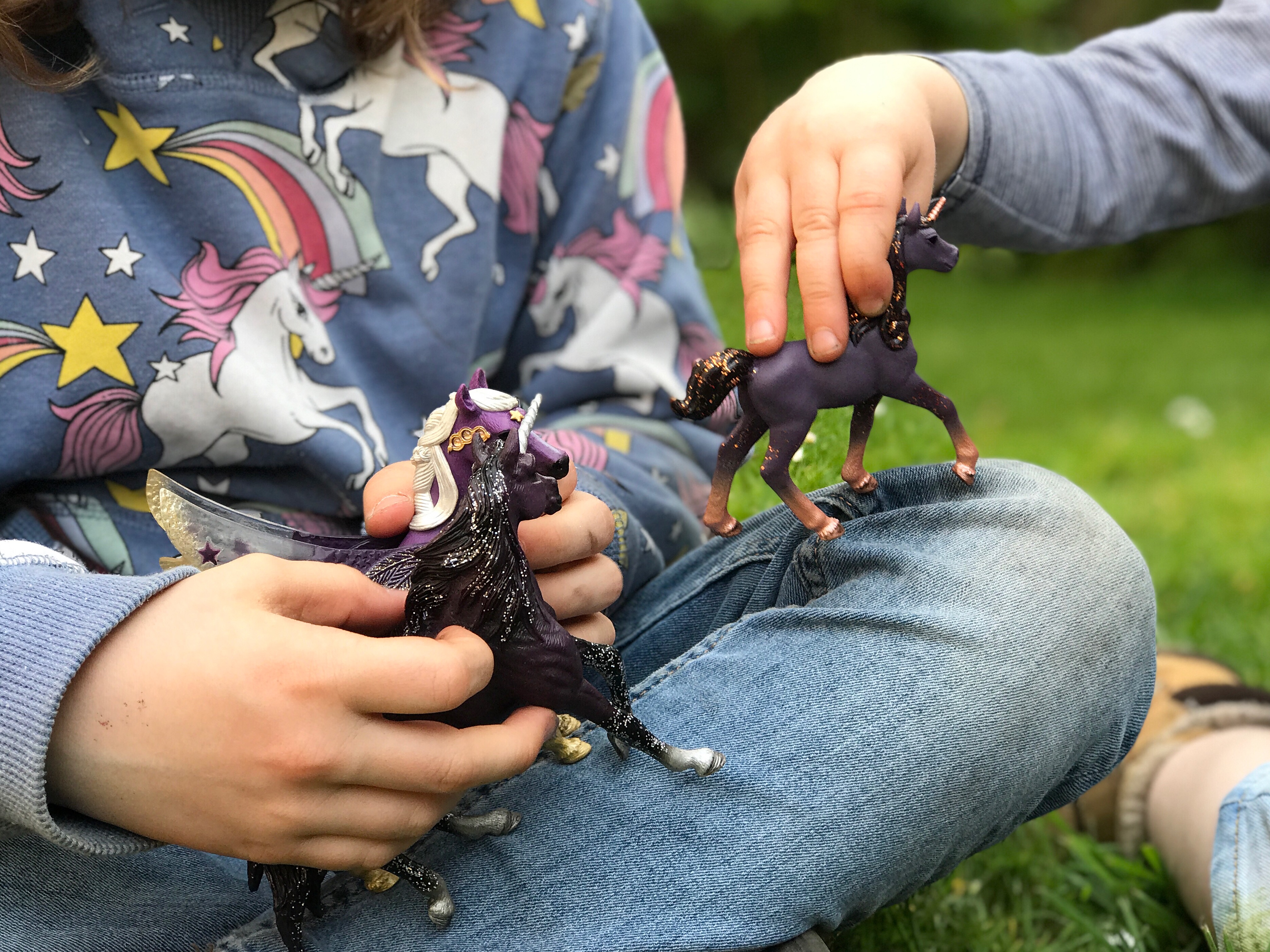 These beautiful Schleich Bayala figures would make an excellent gift for any girls or boys who love a bit of magical make-believe role playing. No sooner did we have them out in the garden, we attracted the neighbours' kids and had not one, but three little boys playing a game of unicorn and pegasus adventures!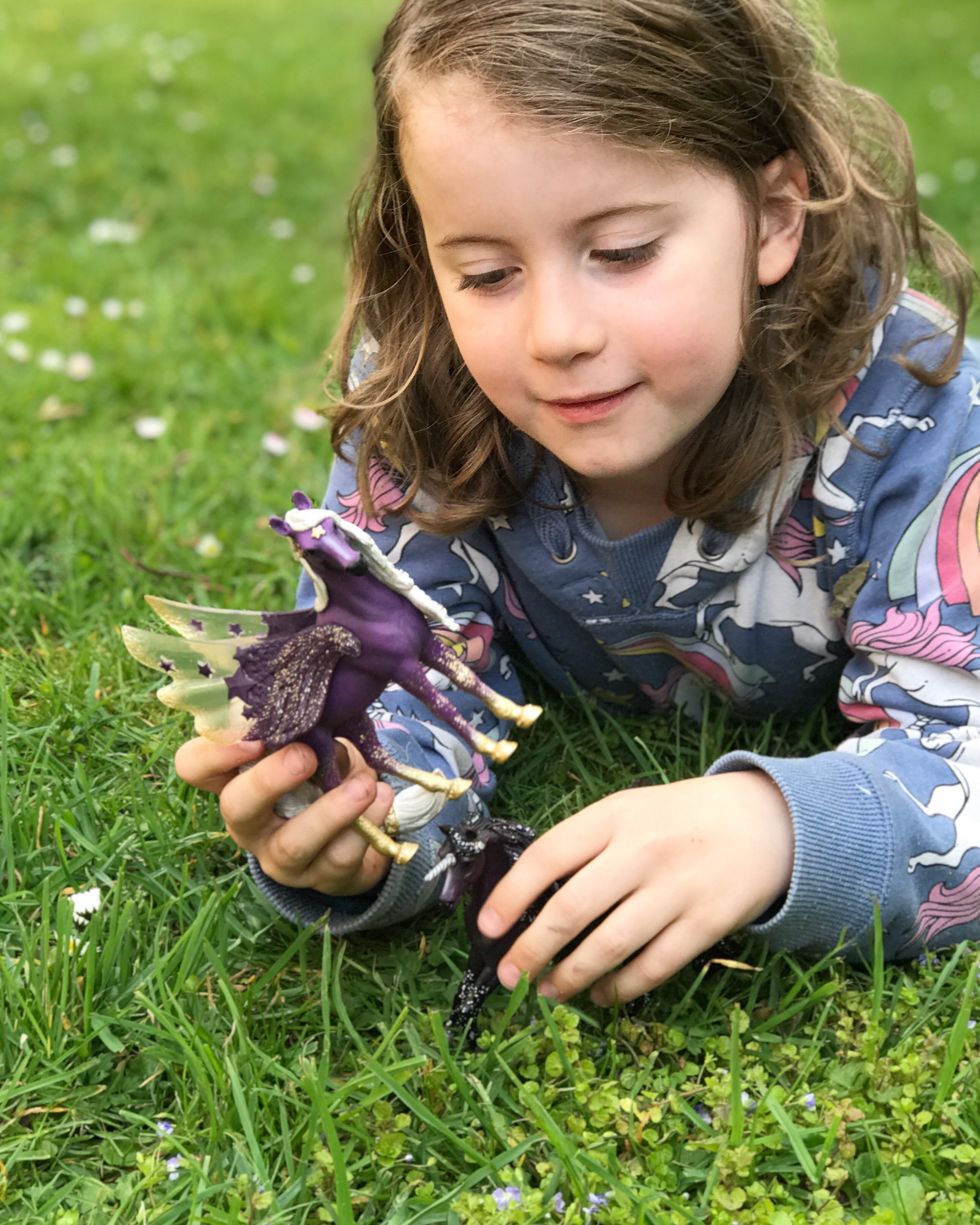 The purple Moon Unicorn stallion, Star Unicorn mare, and Shooting-Star Unicorn foal are the latest additions to the Schleich Bayala fantastical world of friendship, magic and adventure, which also include elves and mermaids. Although we've only had them for a couple of weeks, all our other Schleich figures have stood the tests of time and often rough play, and I am confident that these new additions will be of the same lasting quality. The stallion and mare retail at £13.99 and the foal at £7.49 and are available from Amazon and other well stocked toy shops.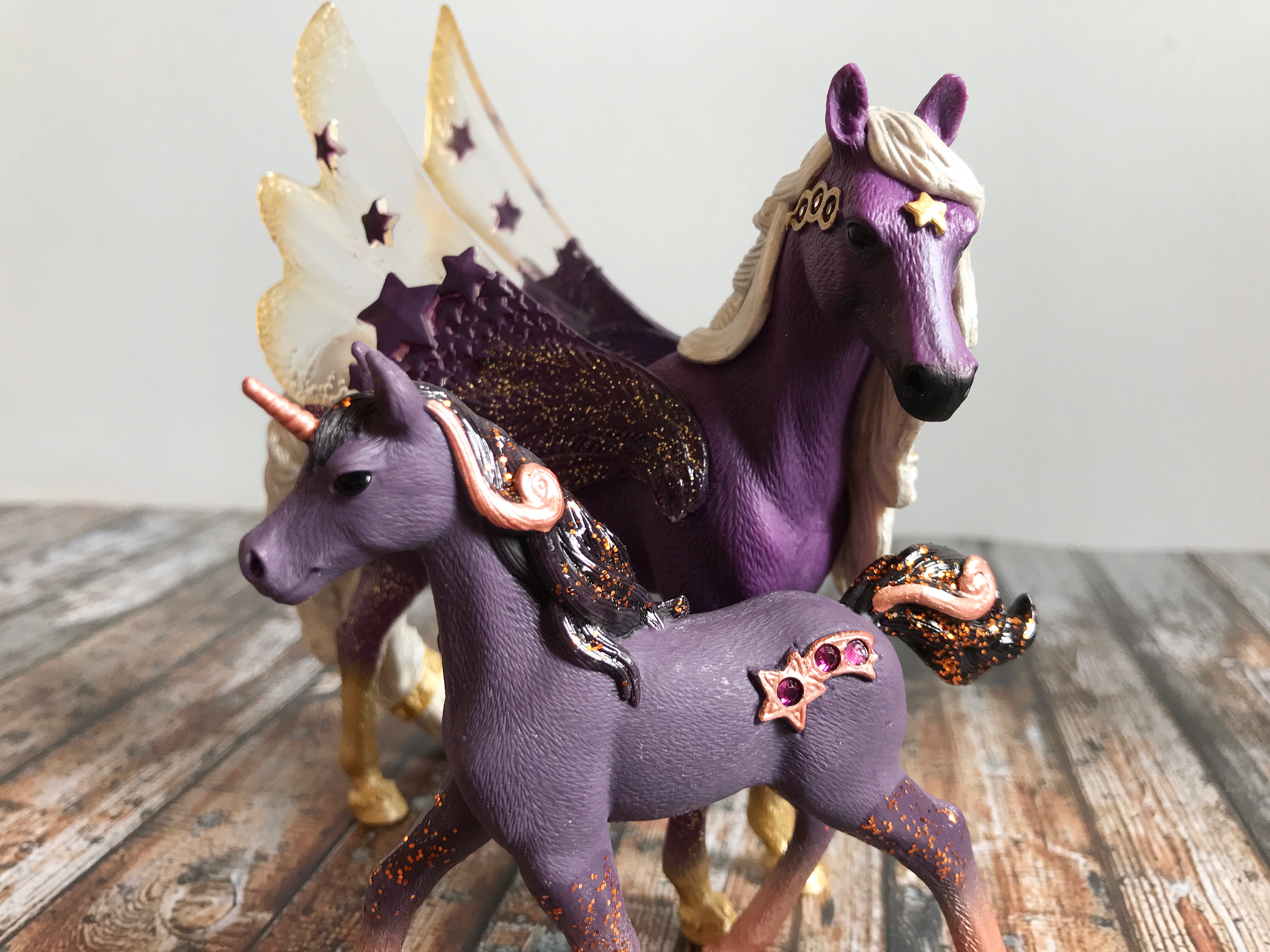 [line]
Disclaimer: We were sent a set of the Schleich Bayala Moon Unicorn stallion, Star Unicorn mare, and Shooting-Star Unicorn foal free of charge, in return for an honest review. We were already big fans of the Schleich brand before reviewing this set, and all words, images and opinions are our own.