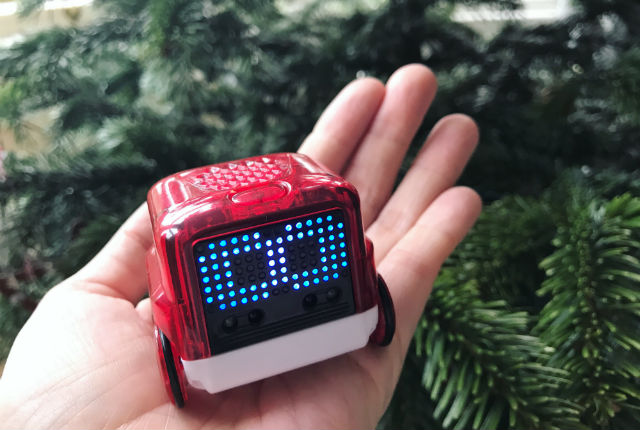 Review: Novie Robot [AD]
Just before the blog takes a little break over the Christmas week, I have one more review for you, and it's a really fun one! Please note this review contains a gifted item.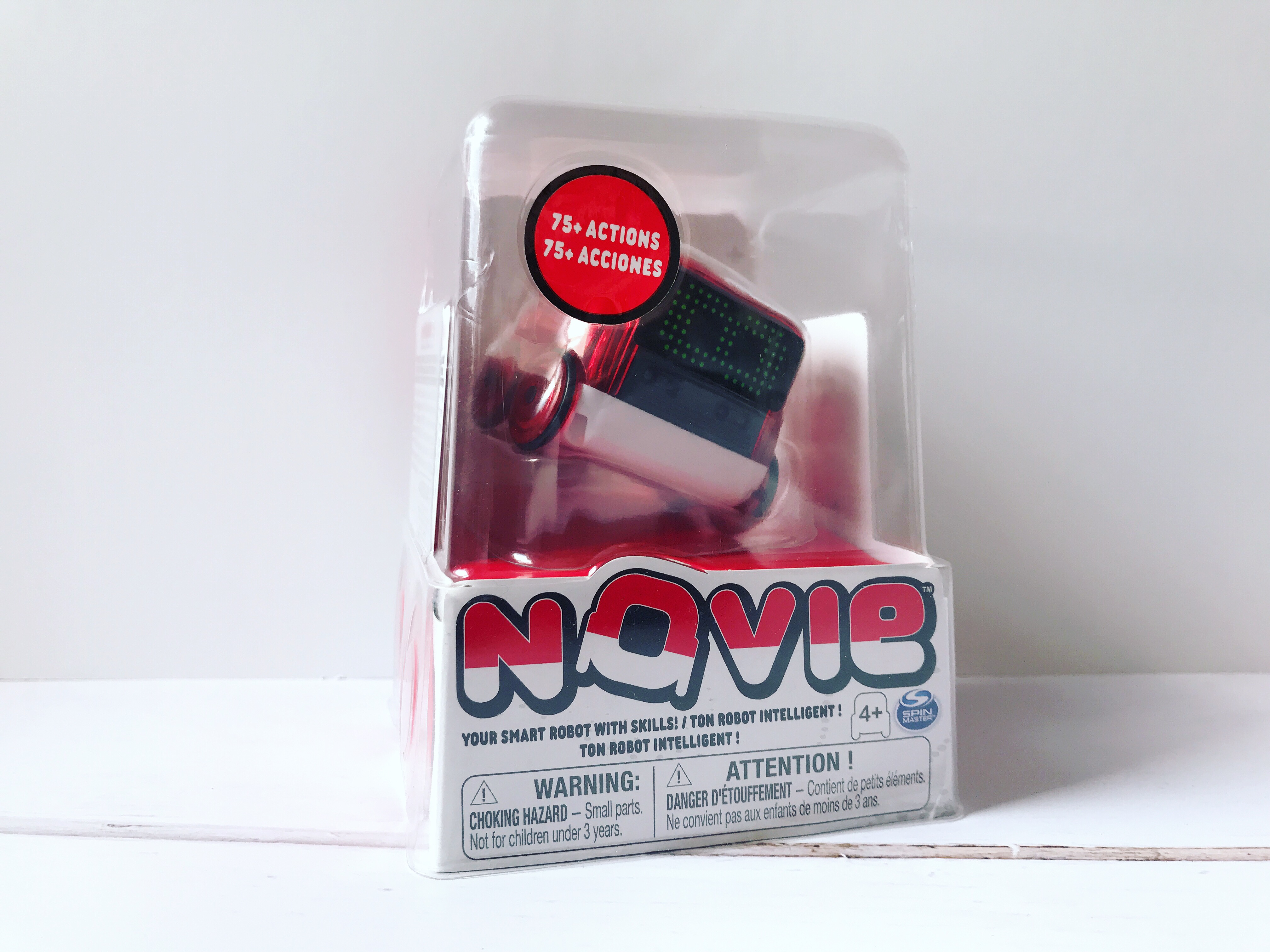 Novie is a cute little robot that fits in the palm of your hand. Novie is interactive, and you can teach it tricks through different sequences of hand gestures, which it recognises via the sensors on its front. In the box you get the robot itself, which comes with the batteries already include (high five!), as well as a manual and quick start guide in several different languages – though as far as we could tell, the manual tells you exactly the same just in more words.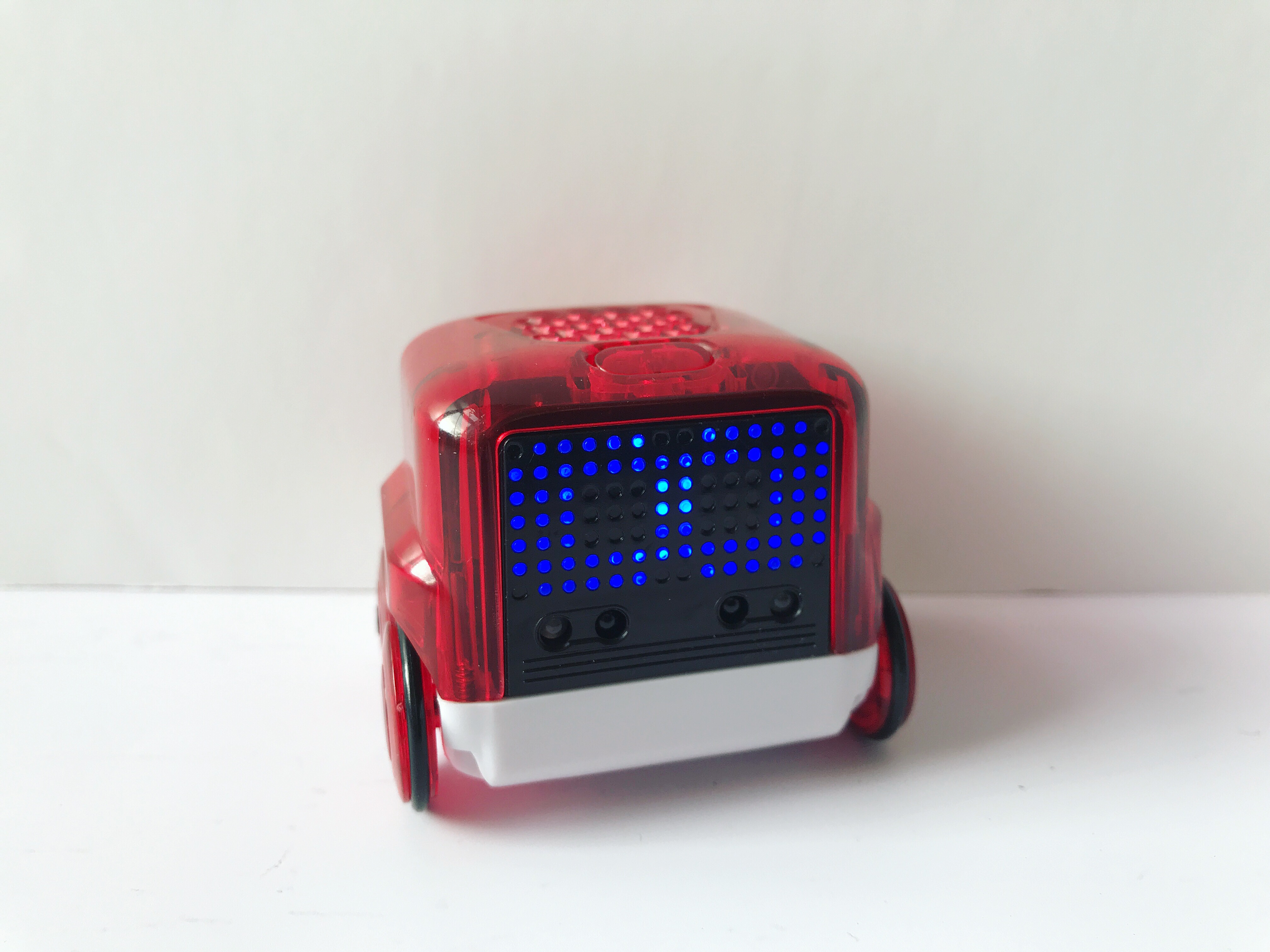 To get started, you can just let Novie run in free mode, and experiment with how it reacts to different hand gestures. Simply switch it on via the switch on the underside. Hand gestures include moving your hand up and down, from side to side, in circles, or towards it. Apparently Novie can perform over 75 different actions! We haven't discovered them all yet, but in free mode it definitely seems to be doing something new all the time.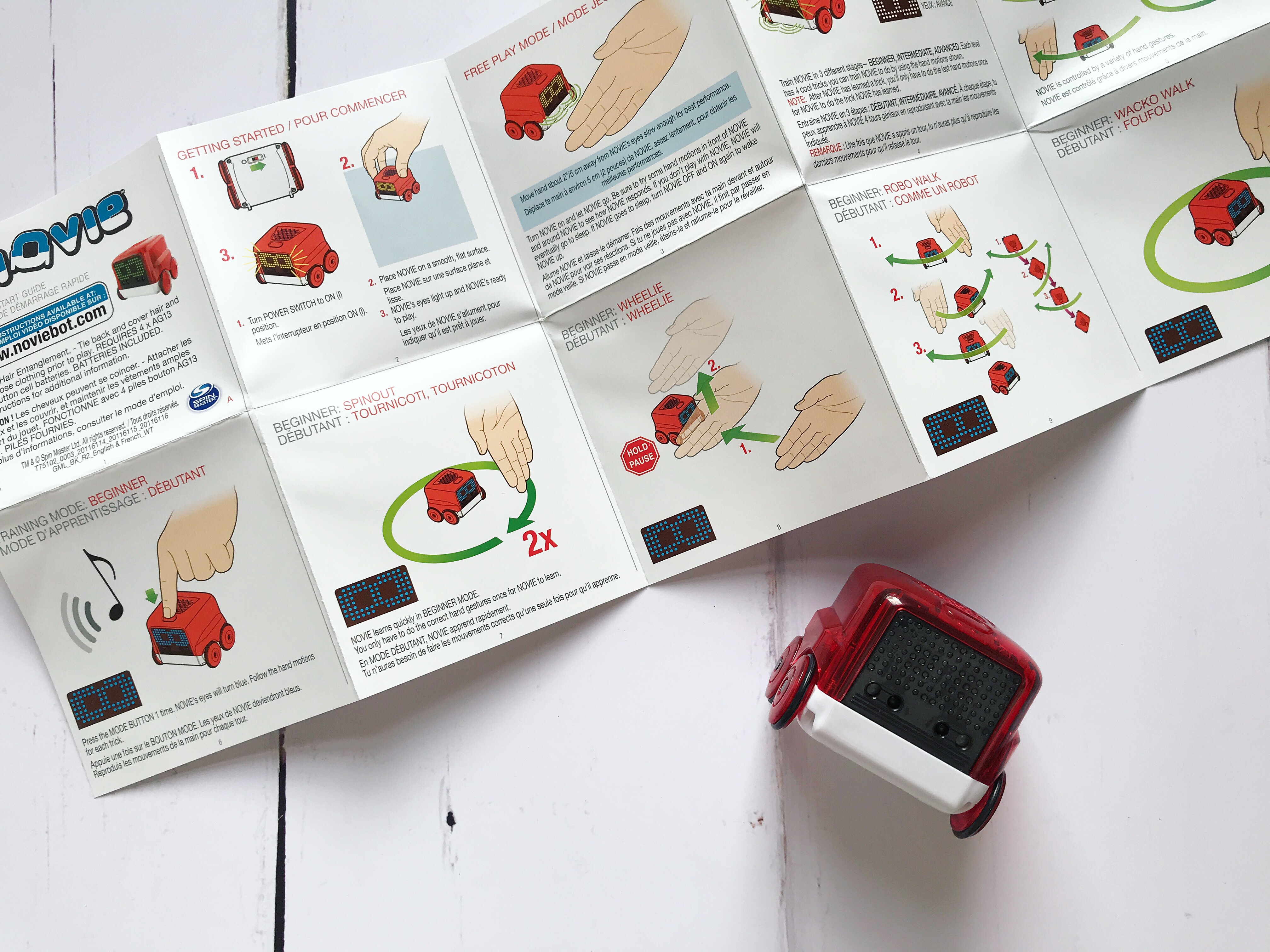 To teach Novie tricks, there are three different training modes – Beginner, Intermediate and Advanced –  with four tricks each to learn.To switch between the different modes, simply press the button on top of Novie's head. The guide, which is included in the box, makes it really clear through pictures what you have to do.  When teaching the tricks, Novie makes a kind of beeping noise to let you know it has recognised each gestures, and when it has successfully learned a trick it makes a 'ta da!' noise at the end. It only does that the first time though, not once it has learned the trick already,  but you can repeat the tricks as often as you like. I thought it would be easiest if I just showed you in a quick demo how the hand gestures and noises work:
A few things to note about Novie: It works best on flat, smooth surfaces (wooden floorboards are not so great we found, as the wheels can get stuck in between them). And if you move your hand too fast, or if it is too dark, Novie doesn't always recognise your hand gestures. When I first tried it out, I just could not get it to recognise what I was trying to do, until I realised I was casting a shadow on the sensors – as soon as I moved in to the light, it worked perfectly. Finally, if you don't play with Novie for a while, it will go to sleep – to wake it up just switch it off an on again.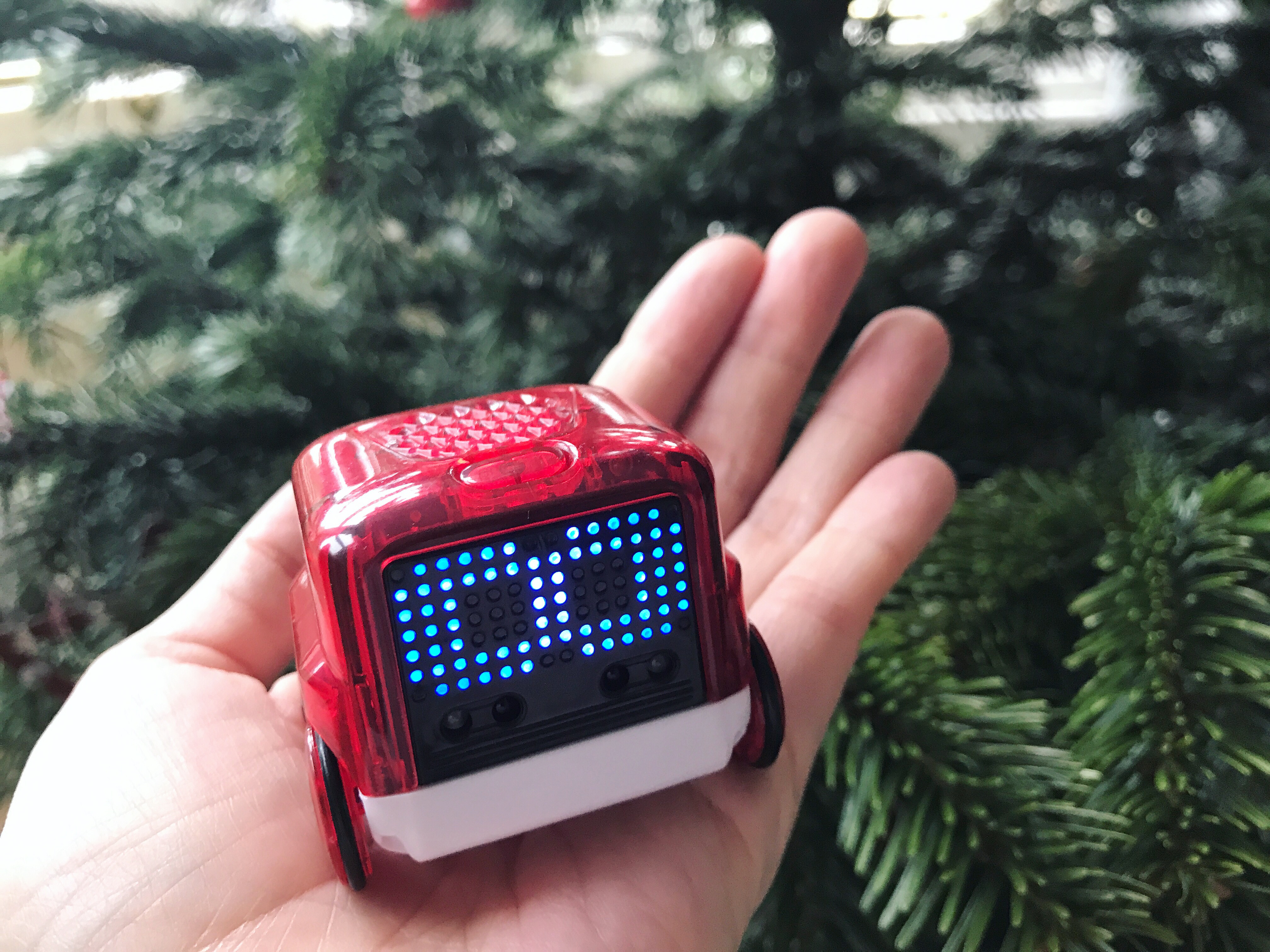 As I said at the beginning, this was a real fun toy to test out. We've all had a go and really enjoyed it, and the kids had hours of fun with it while I got some much needed present wrapping done. The only real downside I found, is that it runs on batteries (it requires 4 AG13 batteries). We've only had it for a week, so I can't say much about the battery life yet, but I feel it's a bit of a missed opportunity not making this chargeable e.g. via a USB cable like other interactive electronic toys of a similar size that we have had in the past.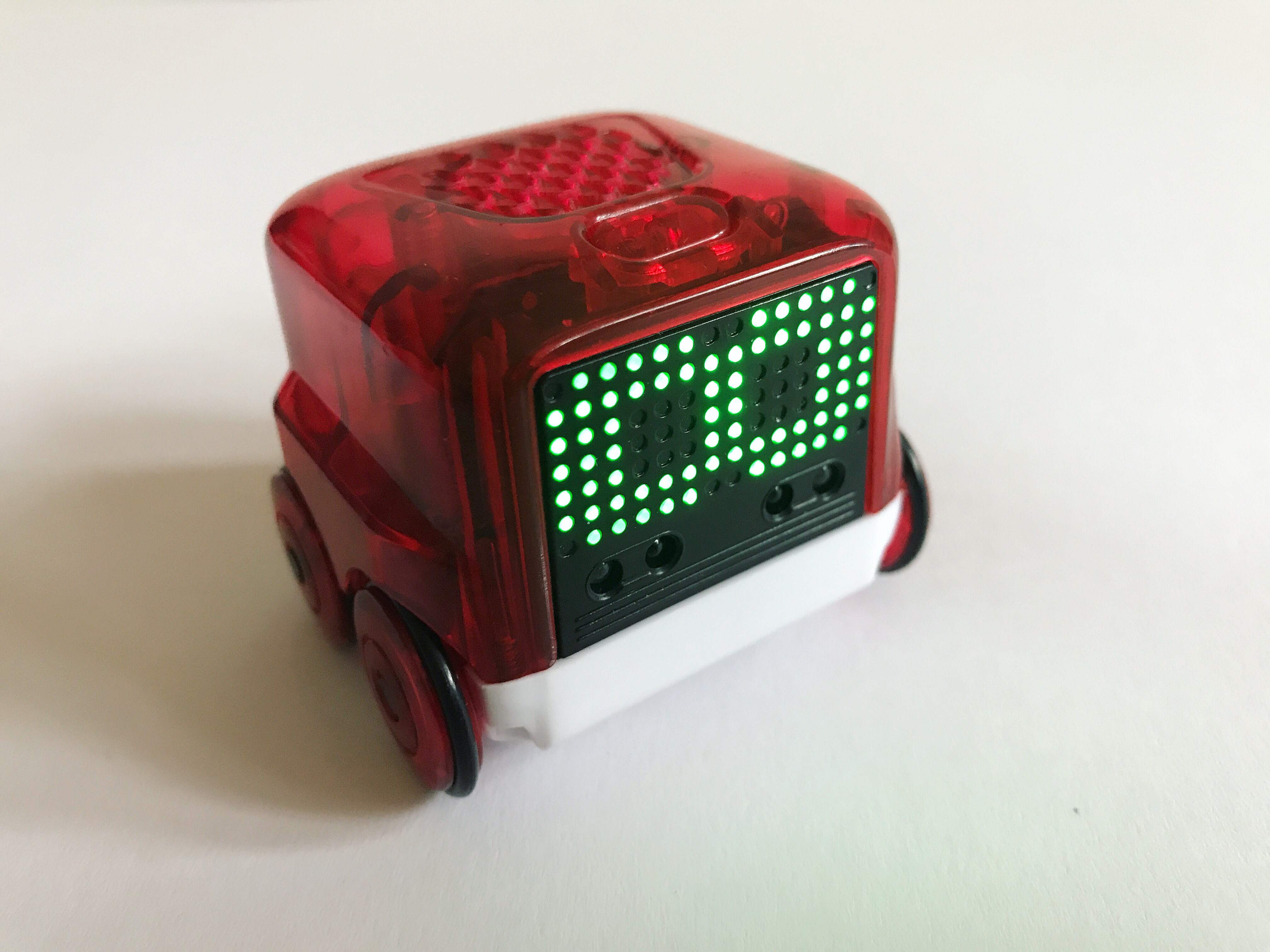 Novie is available from various retailers. It's RRP is £24.99 but it is currently available at a discount on a number of sites, including Amazon where you can get Novie in red, blue or purple for under £20. Its size would make it a perfect stocking filler!
[line]
Disclosure: We were provided with a free sample of the Novie robot in return for an honest review.However, all thoughts and opinions remain our own. This post contains an Amazon affiliate link. If you shop via this link I will receive a small percentage of the revenue, without any extra cost to you, which helps to keep this blog running. Thank you.