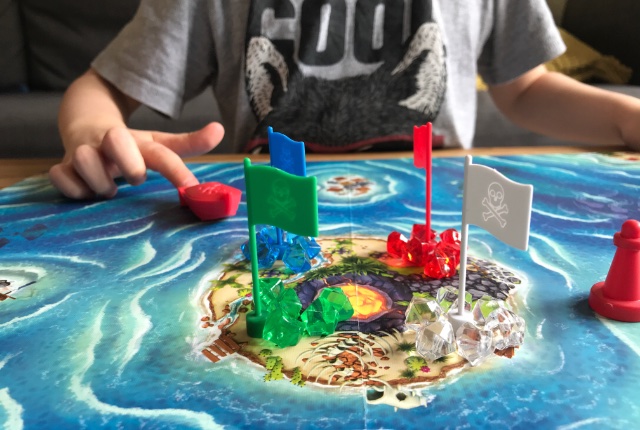 Review: Bermuda Pirates Game [AD]
We're back with another review for the Asmodee UK Blogger Board Game Club, whom we are currently working with. Asmodee UK is an established distributor of toys and games, and the Board Game Club works with bloggers by providing a free game each month in return for an honest review. This month we are reviewing the game Bermuda Pirates.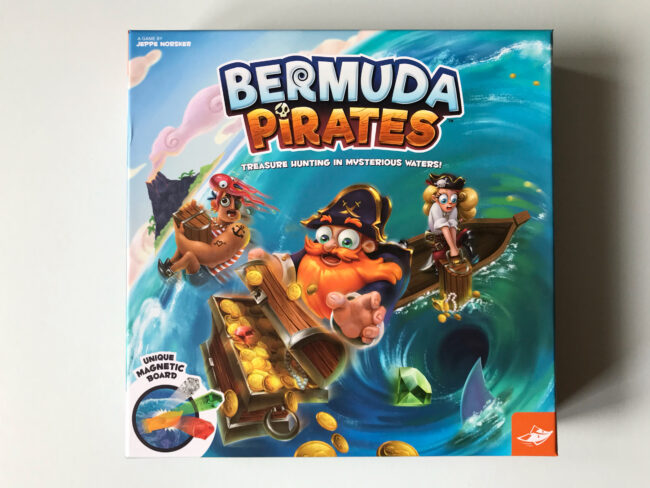 Disclosure: We received a free copy of Bermuda Pirates in return for an honest review. All opinions are our own.
Bermuda Pirates is a fun game for 2 to 4 players, where you have to navigate your pirate ship around hidden whirlpools to collected treasure and bring it back to your base. The first pirate to successfully do so wins the game.
What's in the box?
In the box, you will find a game board along with four 'underboards', each containing five hidden metal discs, plus a centre piece to hold everything together – but more on that on a moment. You'll also find four magnetic boats, four sets of buoys (three per boat), four flags, and 24 pieces of 'treasure'.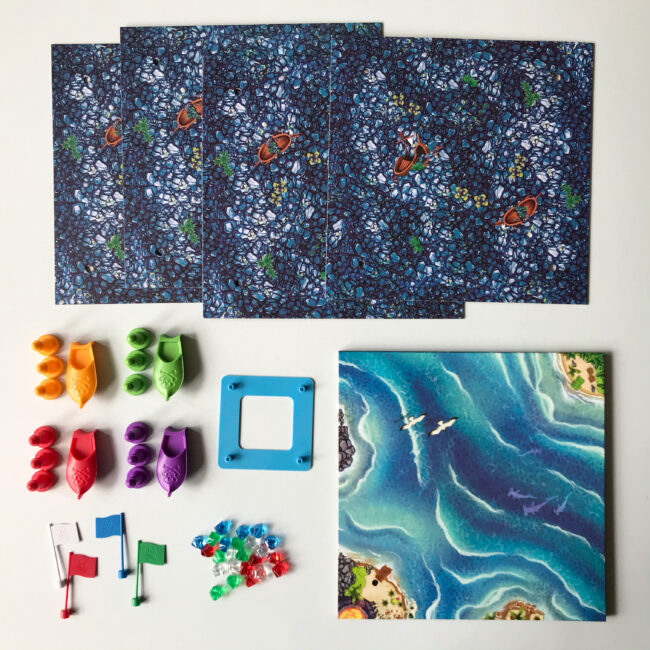 The set up of this game is quite clever. The 4 'underboards', which contain the metal discs, are placed on the pins of the centre piece, to form a square. The actual game board is then placed on top. The clever thing is that the underboards can be rotated and reshuffled for every game, meaning the metal pieces are always in a different order so that you can't just memorise them, thus making each game different.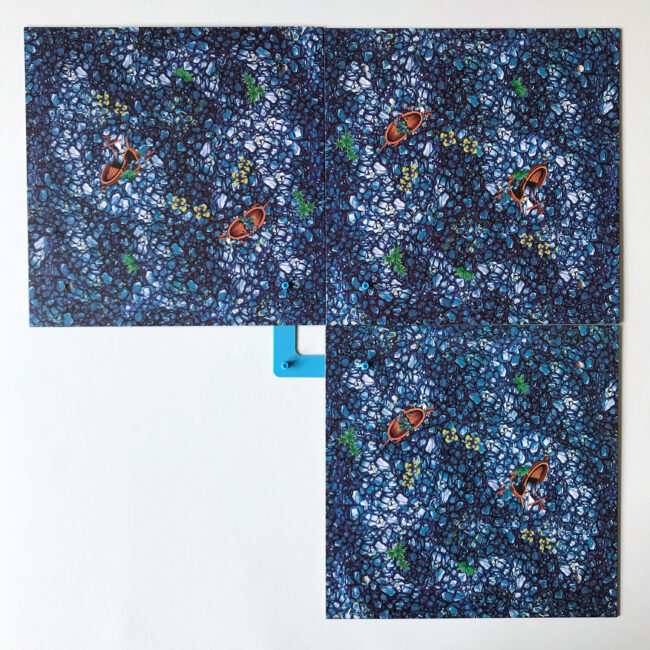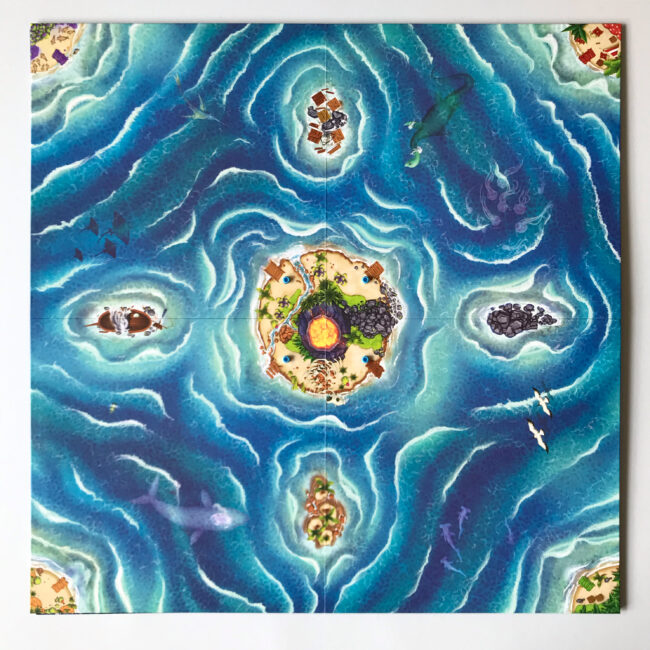 The flags are then placed on top of the pins of the centre piece, with the treasure pieces of the corresponding colour next to each flag. Players each receive a boat and three matching bouys, and place their boats on the base of the same colour – in the four corners of the board – to start.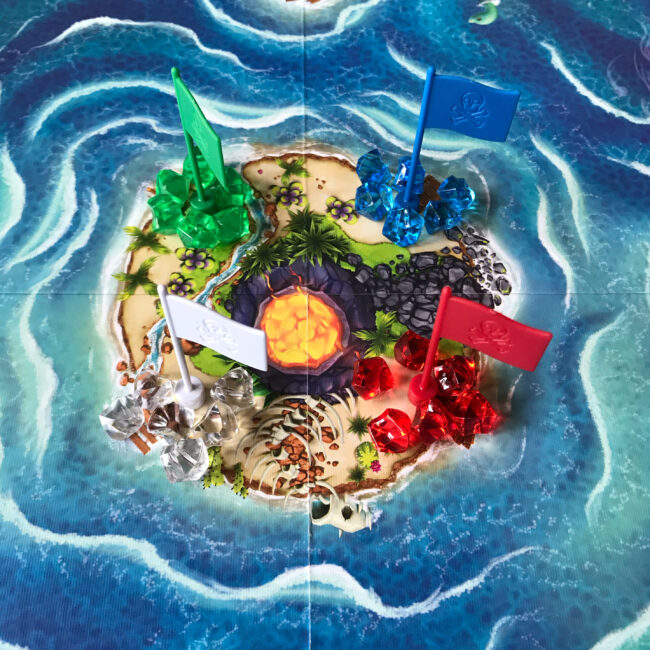 How to Play
There are no dice in this game, or any specific spaces on the board you need to move to. When it is your turn, you push your boat forward with one finger, from the back of the boat. You are aiming to push it to the island in the middle, load it with treasure, and bring the treasure back to your base. There are four different colours of treasure, and you need to collect one of each colour to win. Sounds easy, right?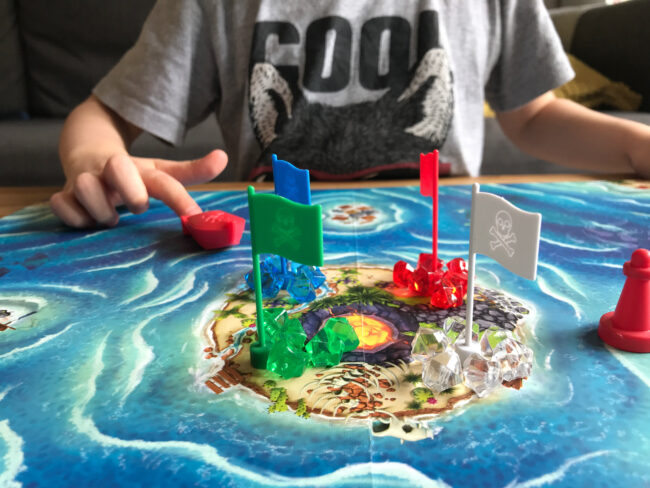 Well, remember those hidden metal discs? If you happen to push your magnetic boat over one of those discs, your boat will get stuck – or pulled in to a 'whirlpool'. If you have treasure on your boat when this happens, it almost always gets thrown overboard. If it lands in the water, it stays there and can be picked up from there by yourself or another player on the next turn. If it flies off the board, it gets put back on the centre island. If it lands on your base, then count yourself lucky as you get to keep it!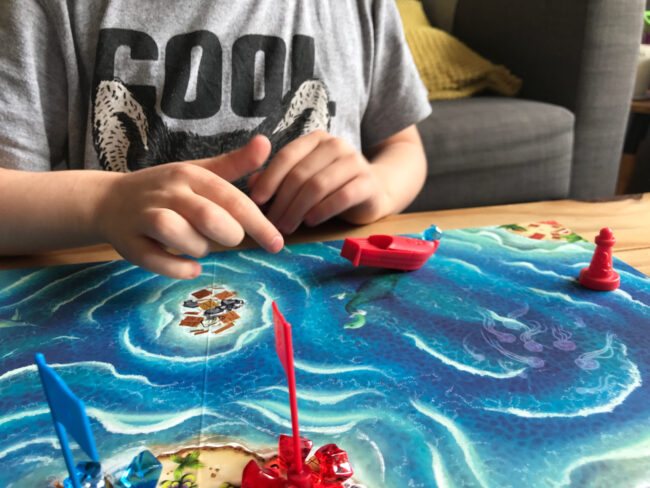 Pushing your boat with one finger is also not as easy as it sounds, as you need to avoid pushing the boat over any obstacles, or even off the board. If you get stuck on a whirlpool, run over an obstacle, or fall off the board, then your turn ends and you must return your boat to your base. A player's turn always starts and ends at their base.
To help you navigate the board, you can use your three buoys to mark where the whirlpools are. Per turn, you can either place one buoy on the board, or once you have placed them all, you can move or even remove one. If you are being very strategic, you could for example just memorise where the whirlpools are and place the buoys somewhere completely different to confuse the other players! If you are playing with different ages, you can also use the buoys to level the playing field a little, giving younger players more buoys and older player fewer buoys – though to be honest, these days my kids have better memories than me, so maybe I should be the one getting more buoys, haha.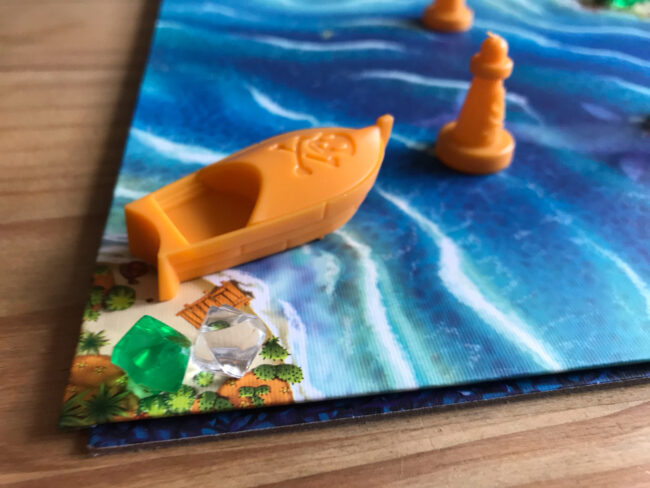 There are a couple more little intricacies and rules, and game variations, but I don't want to confuse you here with too many details. You pick it all up fairly quickly once you are playing the game, it's an easy game to learn.
Our Verdict
I have to confess, I was worried this game would turn out to be a bit gimmicky, but it's actually super fun to play. You need lots of patience, and a good memory,  which are both good traits to encourage in kids (and grown ups!) , and it challenges your dexterity too. The fact that the game board gets reconfigured every game also helps to keep it from getting repetitive and boring. We've got a lot of mileage out of it so far, and my kids show no signs of getting fed up with it. The game is aimed at ages 7+ but it's actually our youngest, who is only 5, who loves it the most. He seems to have a lot more patience than his big brother, which might be the defining factor.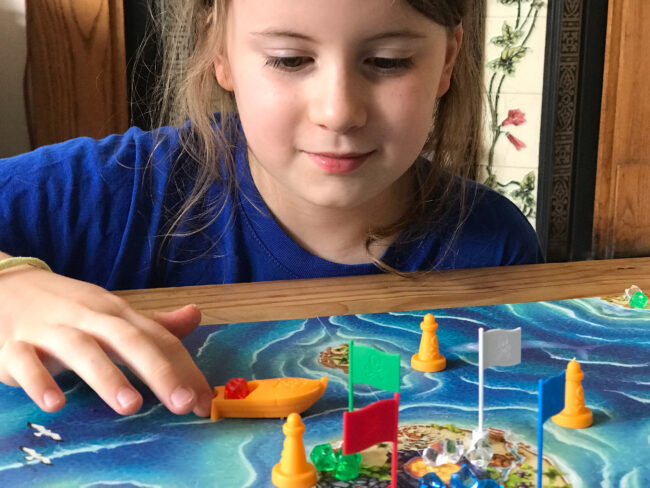 If you're looking for some swashbuckling family fun and a game that's a little bit different, then Bermuda Pirates definitely fits the bill. It's available to buy from a number of toys and games retailers, as well as on Amazon (affiliate link).
If you enjoyed this review, check out all the other games we have tested and loved!
---
Disclosure: We are members of Asmodee UK Blogger Board Game Club and received a free sample game for the purposes of writing an honest review. However, all thoughts and opinions remain our own. This post contains an Amazon affiliate link. If you shop via this link I will receive a small percentage of the revenue, without any extra cost to you, which helps to keep this blog running. Thank you.