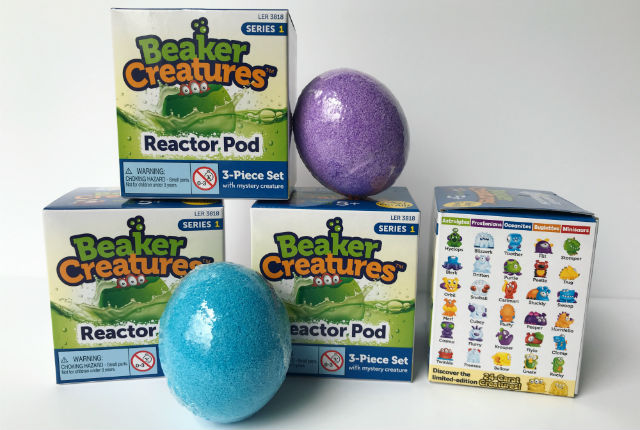 Review: Beaker Creatures Reactor Pods [AD]
Following in the footsteps of last week's review of the Weekend Box Club STEM boxes, we have another fun little science related product for you today, which we were invited to review – the new Beaker Creatures Reactor Pods from Learning Resources.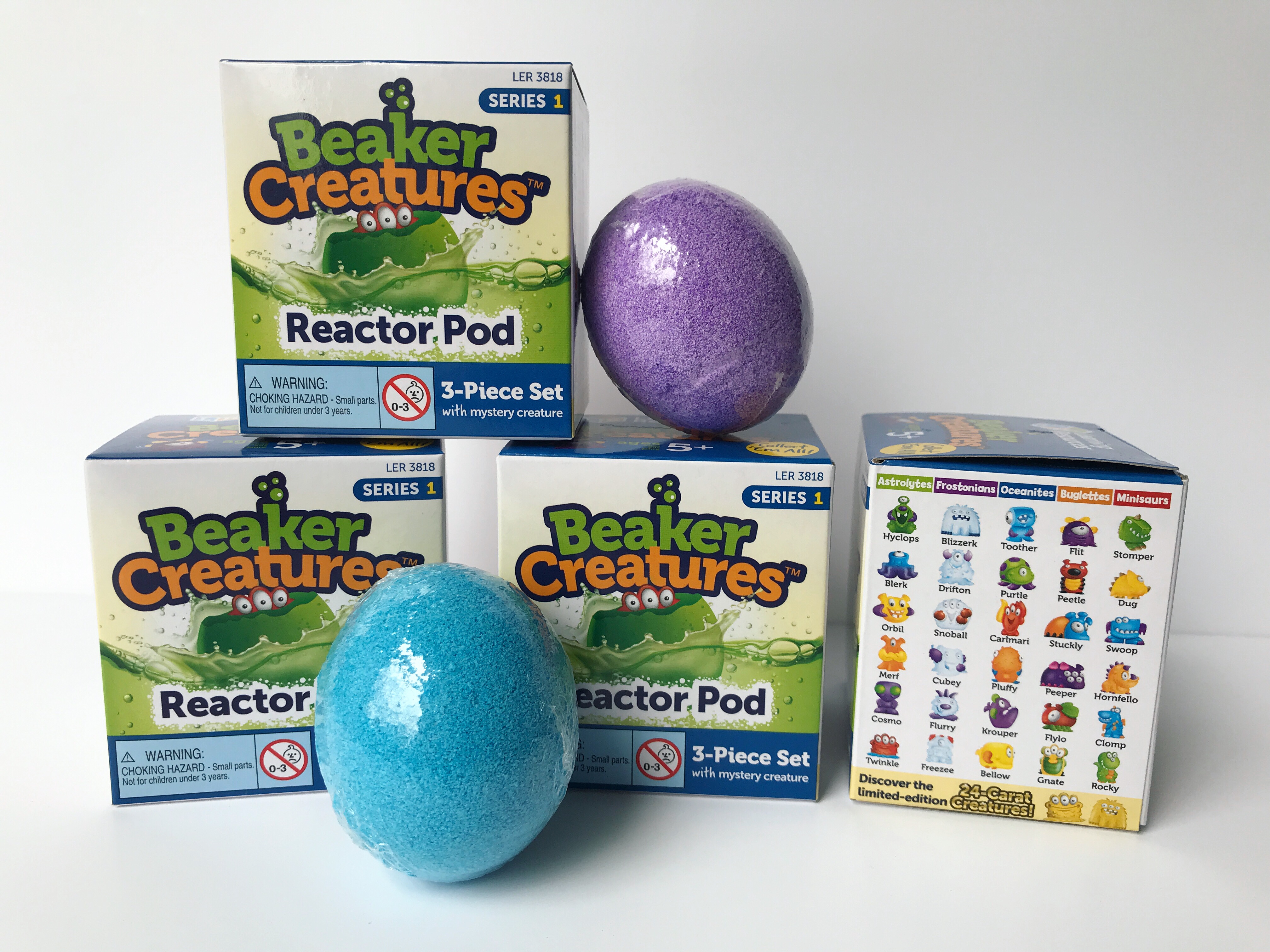 Disclosure: We were sent four Beaker Creatures Reactor Pods free of charge, in return for an honest review. All words and opinions are our own.
The Beaker Creatures Reactor Pods are a fun combination of science + collectibles. Each set comes with a pod, an identification card, and a mini poster with science facts. There are 35 different Beaker Creatures to collect, though it's a surprise which one you'll get.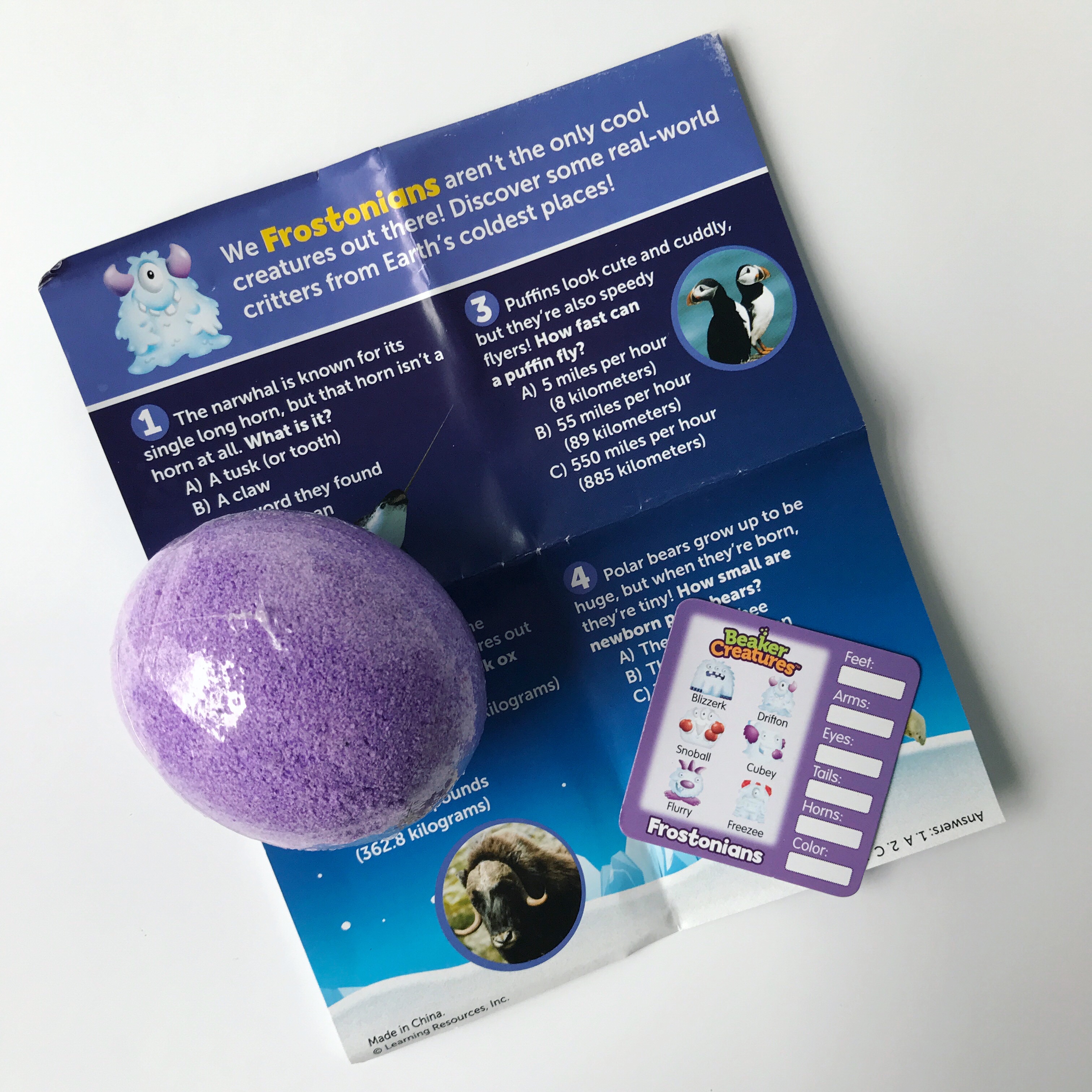 Step 1: Extract! First you need to extract your Beaker Creature. Simply drop the pod in a bowl of water and watch it fizz away to reveal the collectible inside, which comes inside a small capsule. The boys had fun pretending they were scientists brewing up a bubbling experiment. The first one we did felt like it took ages, so we used warm water for the others and that worked a lot quicker.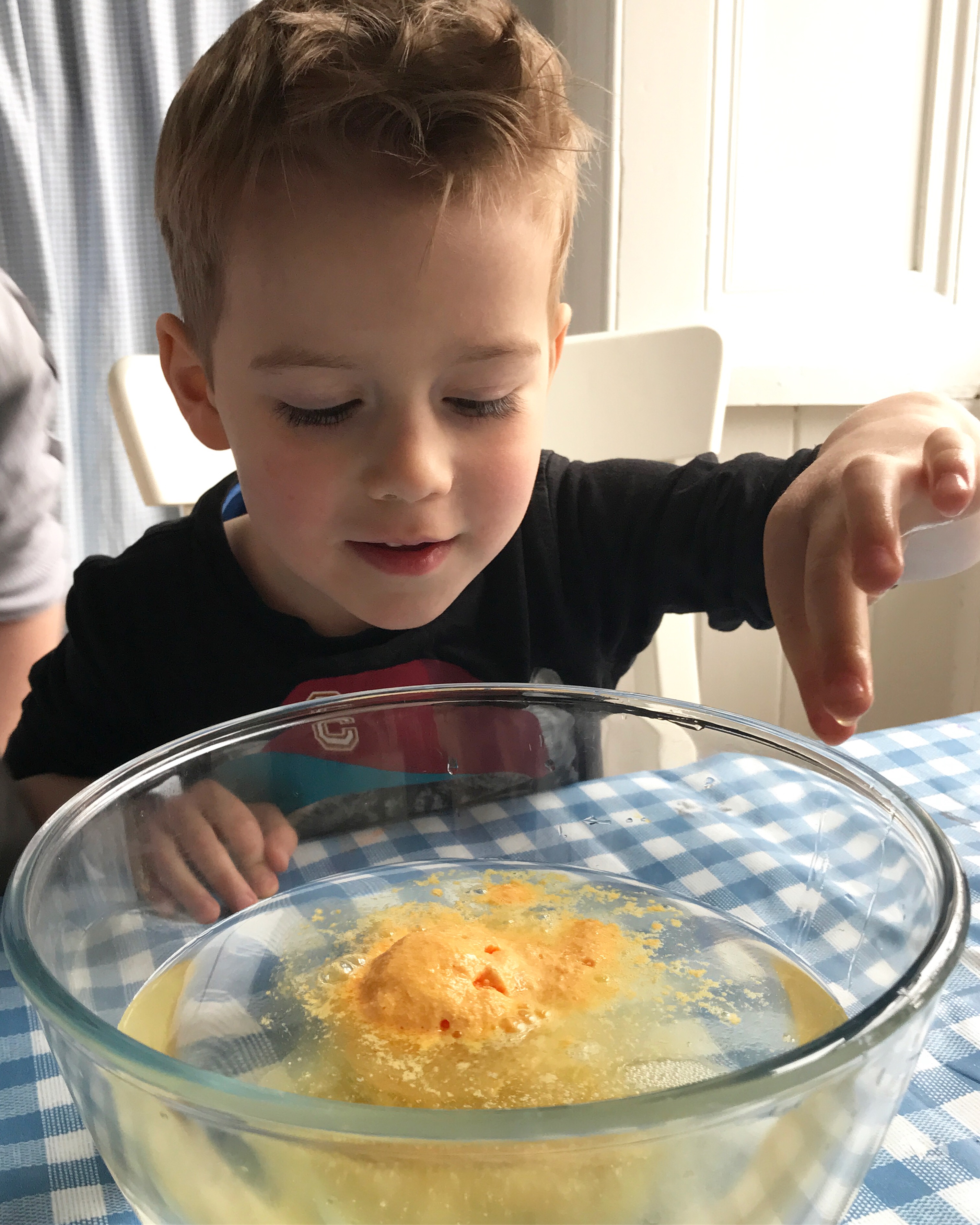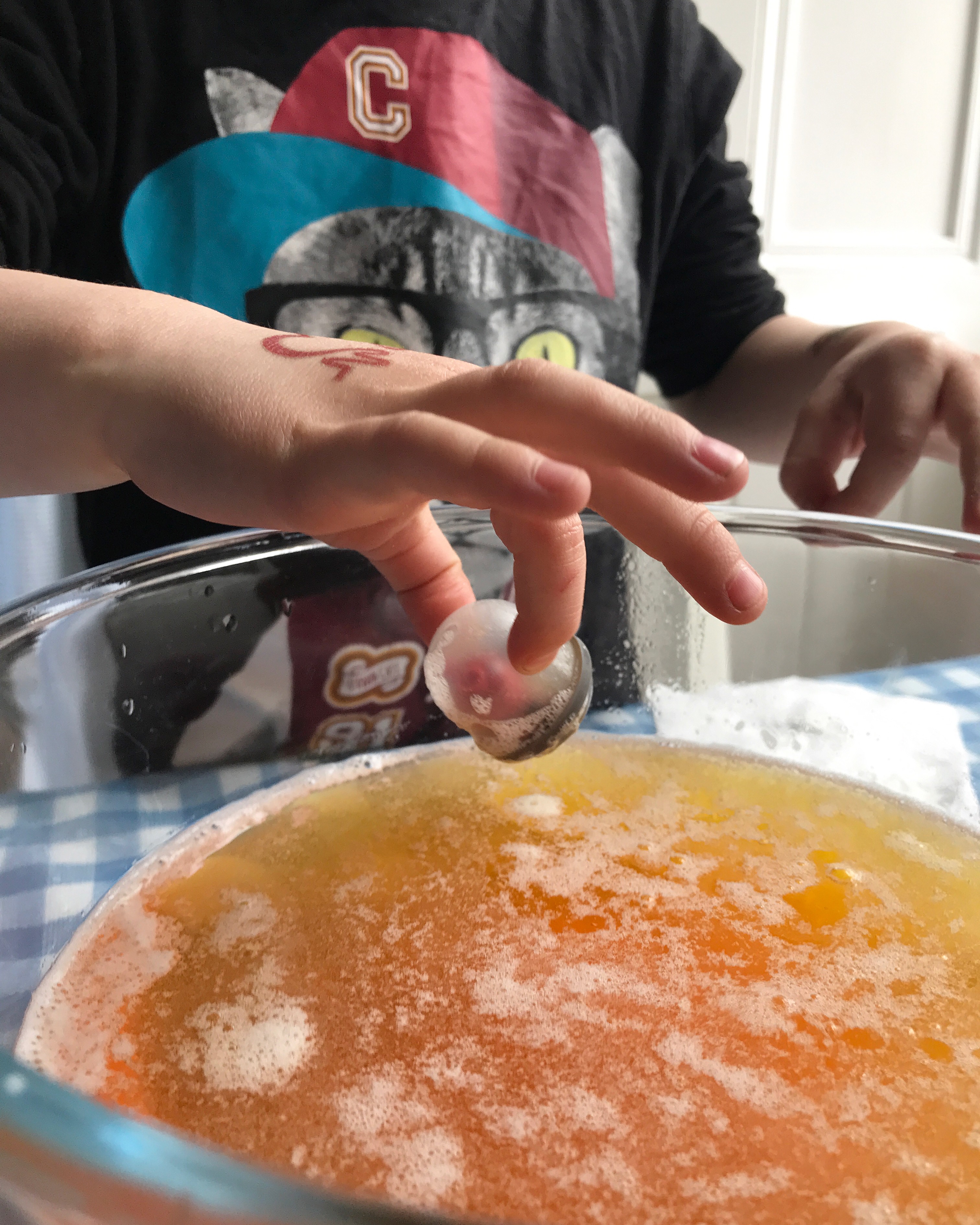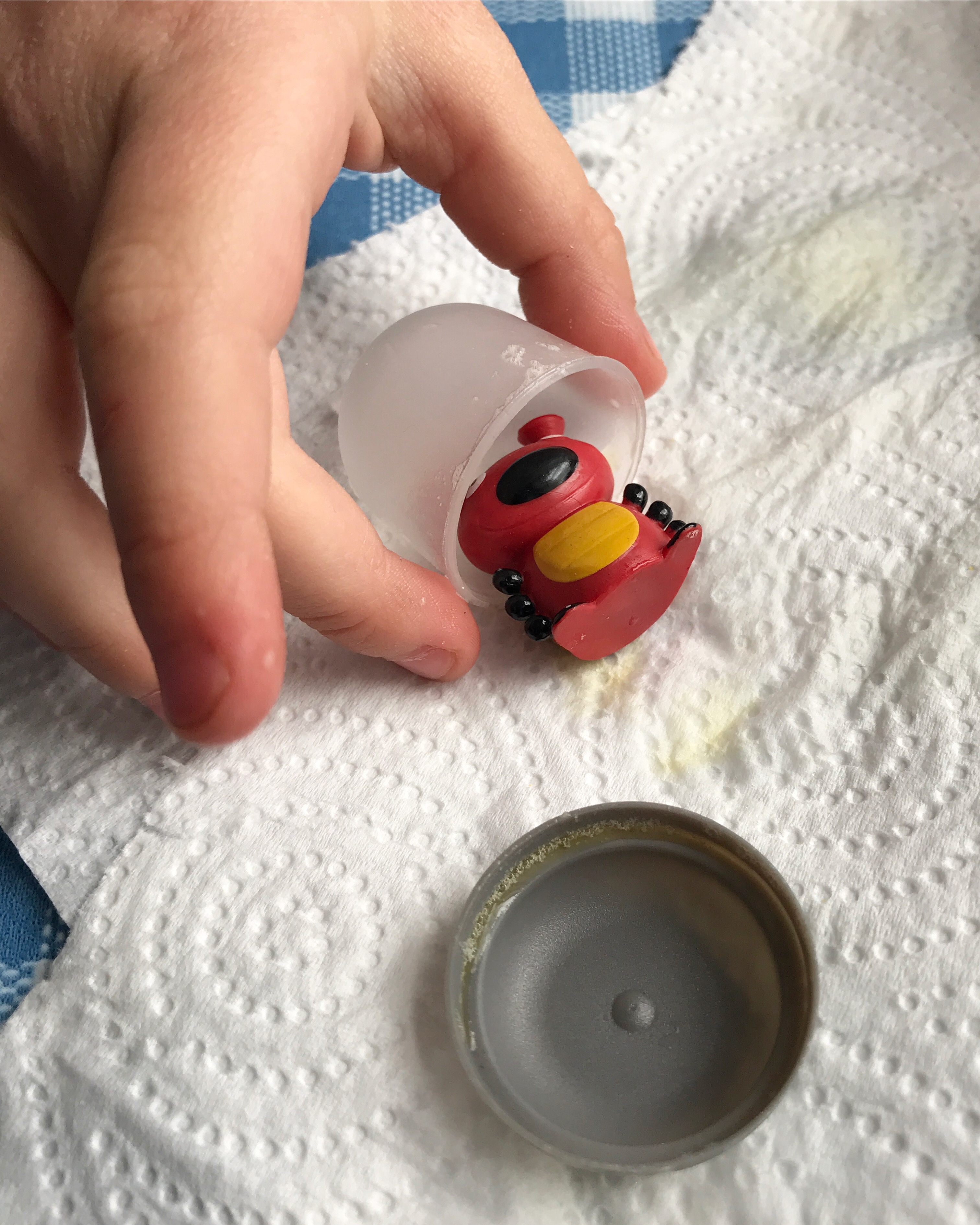 Step 2: Identify! Use the enclosed identification card to study your Beaker Creature. What does it look like? How many eyes or feet or tentacles does it have? What colour is it? This was a great exercise for using observation skills. My only criticism is that the cards are very small, they could have been a little bit bigger, as kids aren't really known for having small, neat handwriting. My 8yr old filled his cards in all by himself. 4 yr old needed a little help, as he can't read yet, but once I read the words out to him he did all the identifying and counting by himself.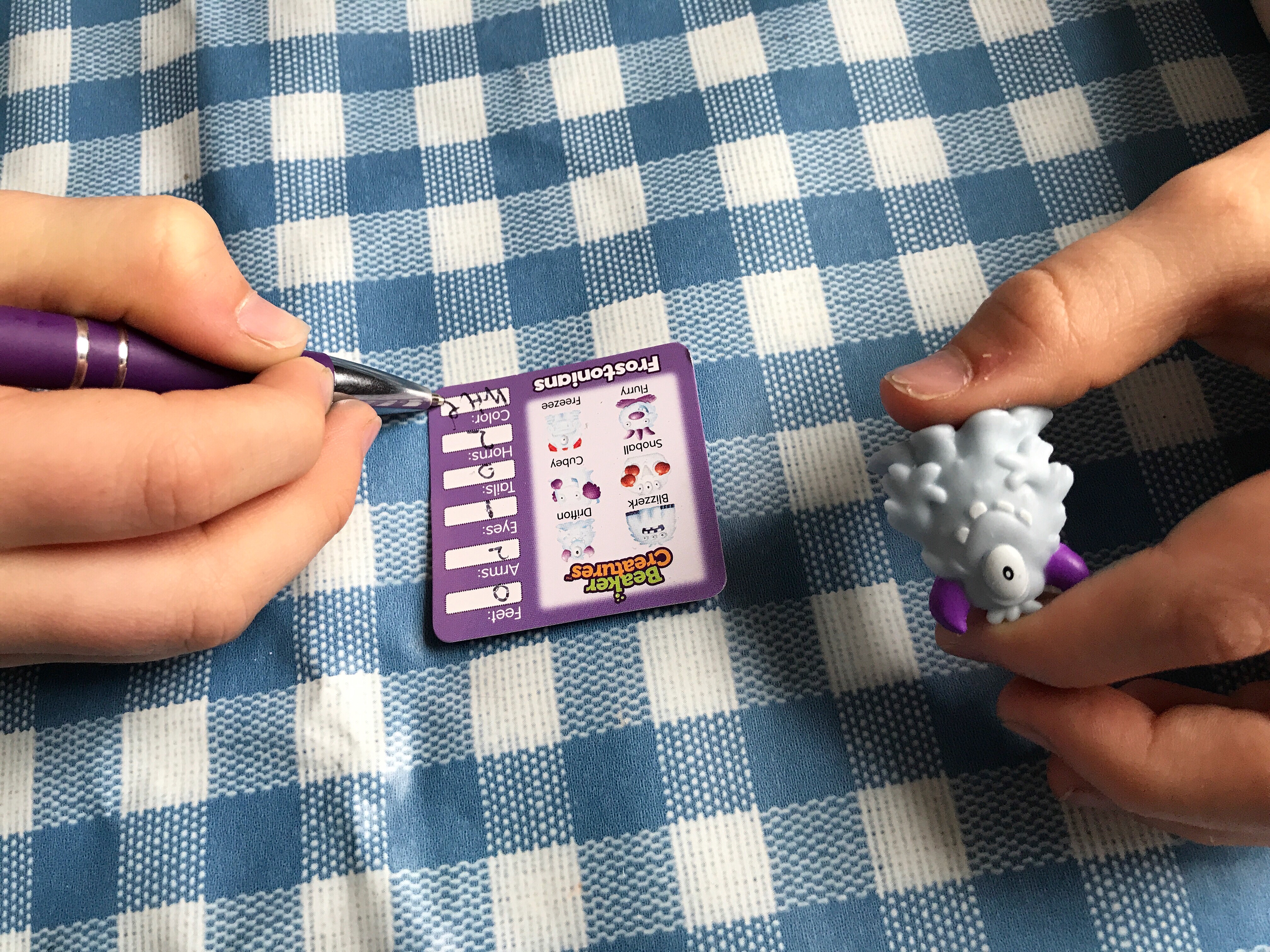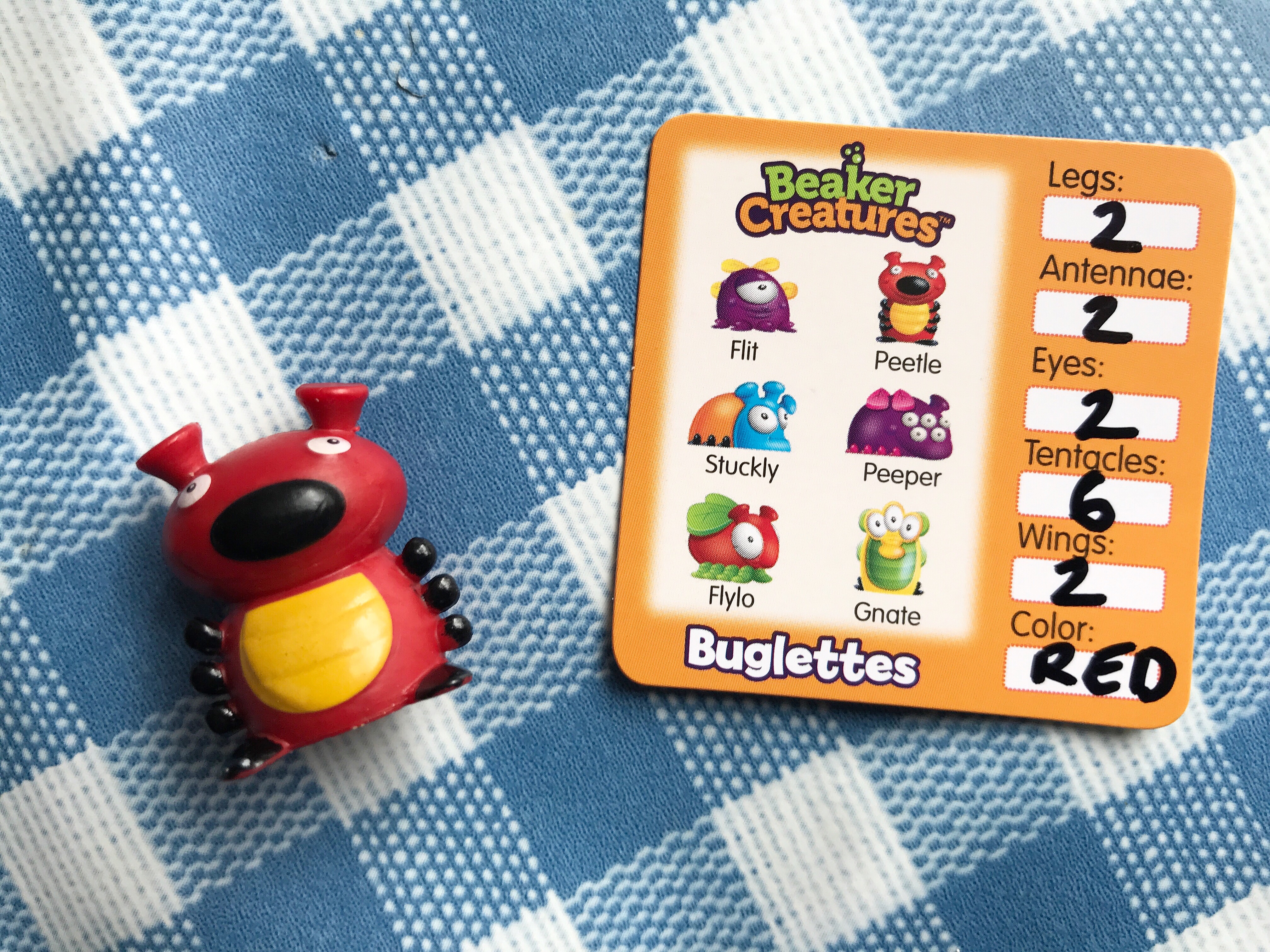 Step 3: Explore! The enclosed mini posters have some facts and a mini quiz on them, so you can find out a bit more about some real creatures that live in the same environments as your Beaker Creatures. There are five different environments, so five different posters to collect.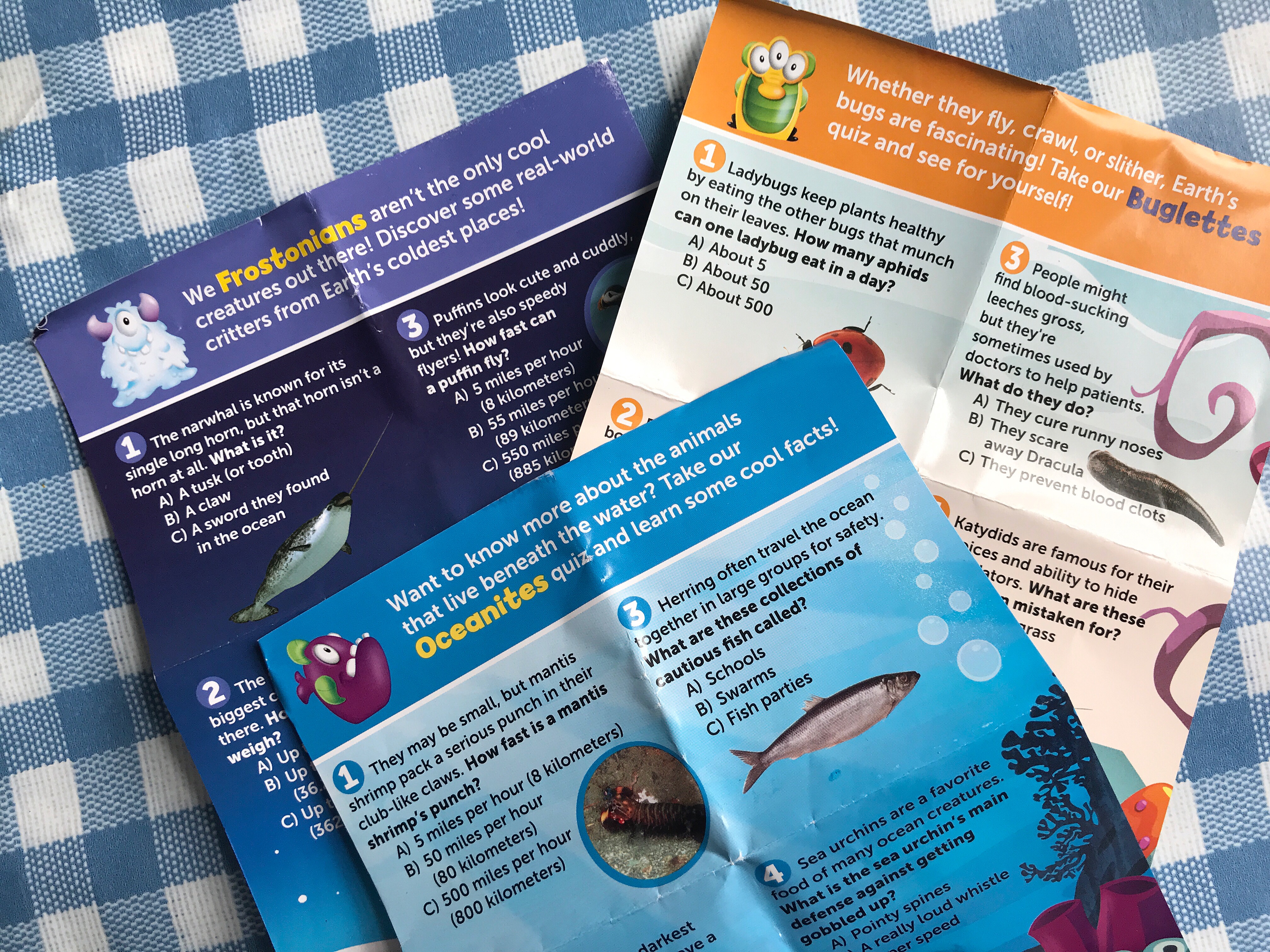 My boys both had lots of fun with the Beaker Creatures Rector Pods. They are recommended for ages 5+ but my youngest, who is only 4, generally wants to do whatever his brother does and with a little assistance managed just fine. Just be sure to closely supervise your children if they are younger than the recommended age. Also it says on the box that the colours may stain, so we put down a table cover that we use for painting and crafts underneath, and they are NOT suitable for use in the bath!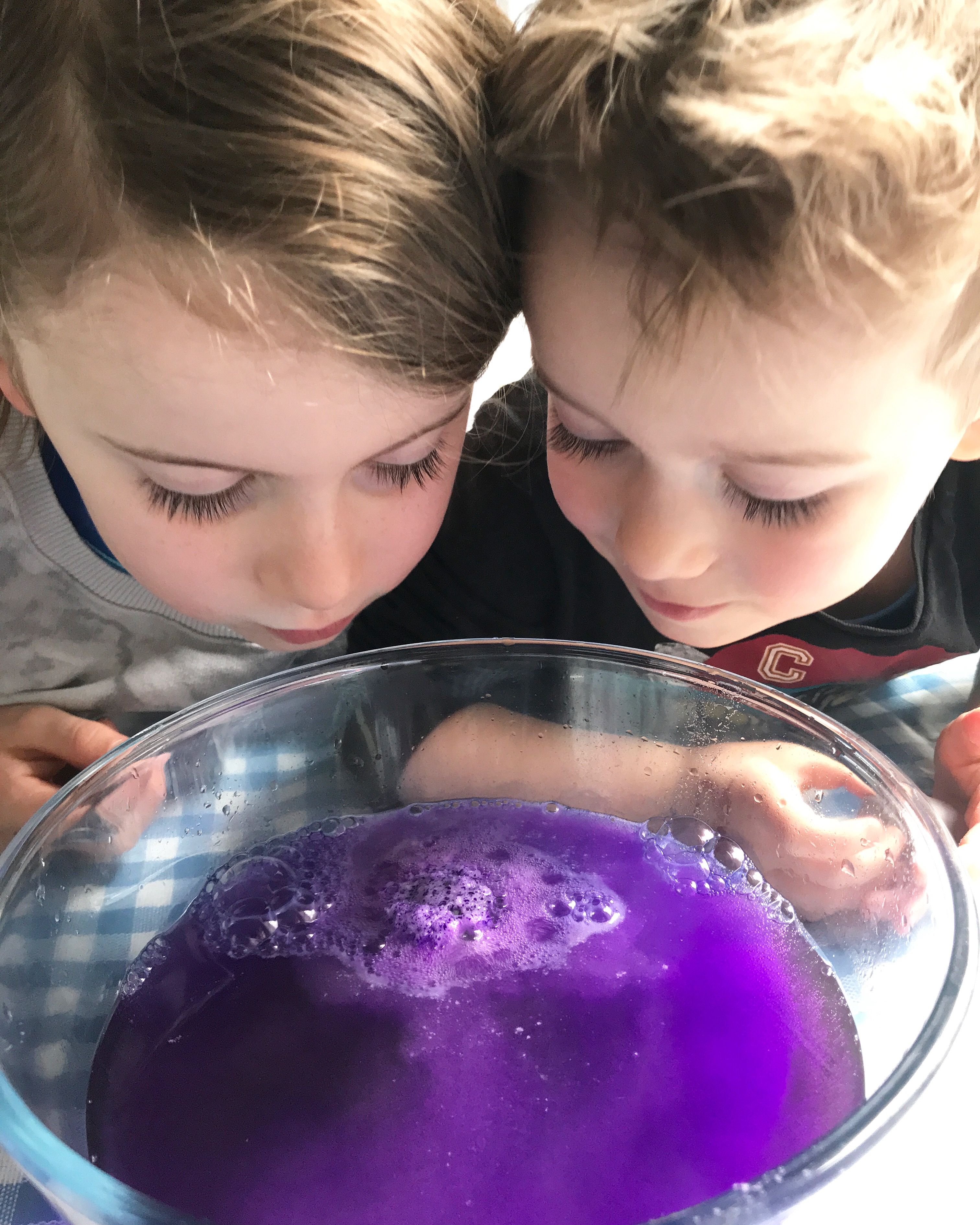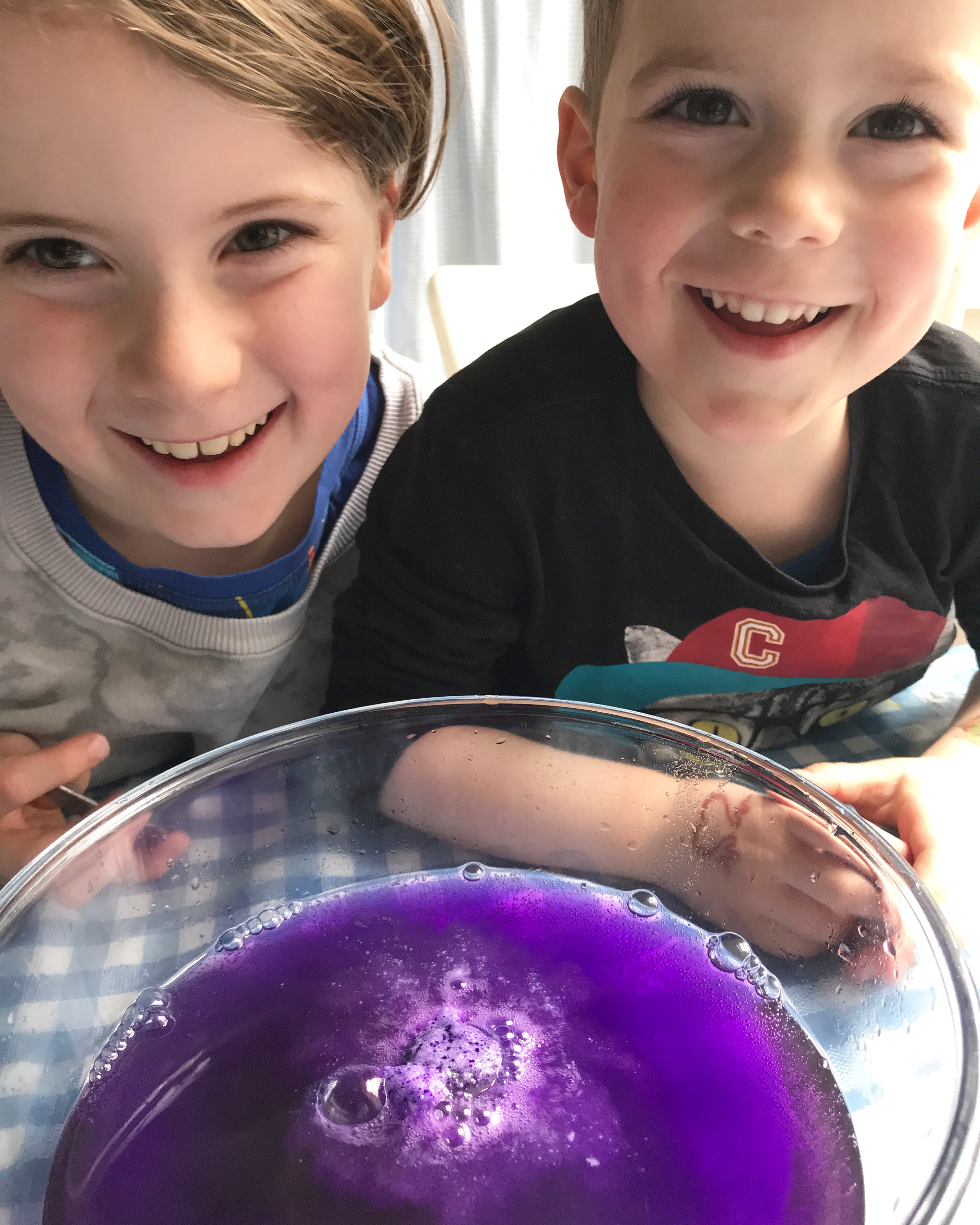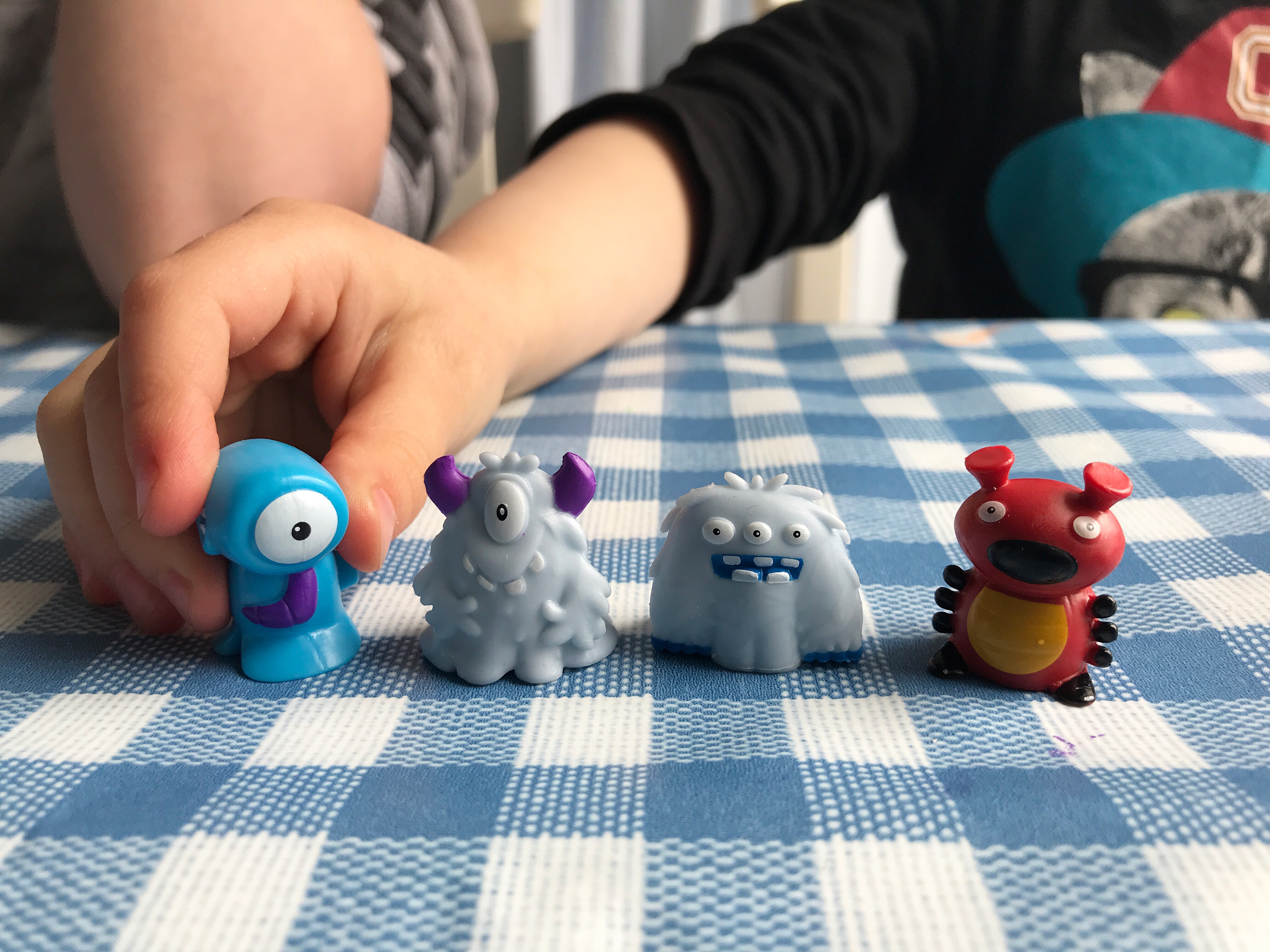 The Beaker Creatures Reactor Pods are available via the Learning Resources website. At only a couple pounds each, these pods won't break the bank and are a perfect pocket money toy or if you are looking for an alternative to chocolate overload would also make great small gifts for Easter – they even look a bit like Easter eggs!
Giveaway
I am delighted to be able to offer my readers a chance to win a pair of Beaker Creatures Reactor Pods! One winner will receive two pods, colours selected at random. You can enter via the Rafflecopter entry form below. UK entries only. The giveaway runs for one week, and ends at midnight on Wednesday 24th April.
[line]
Giveaway Terms & Conditions:
This giveaway is open from midnight on Tuesday 16th April to midnight on Wednesday 24th April, UK time.
UK entries only – by entering, you are confirming that you have a UK address.
There will be 1 prize and 1 winner.
The prize is 2 Beaker Creature Reactor Pods from Learning Resources.
The winner will be selected from all valid entries.
The winners will be contacted by email and asked to respond within 48 hours. If a response is not received within 48 hours, an alternative winner will be selected at random from all remaining valid entries.
The prize will be sent out by Playtime PR.
Email addresses will not be shared with any third parties.
This promotion is in no way sponsored, endorsed or administered by, or associated with, Instagram, Facebook or Twitter.