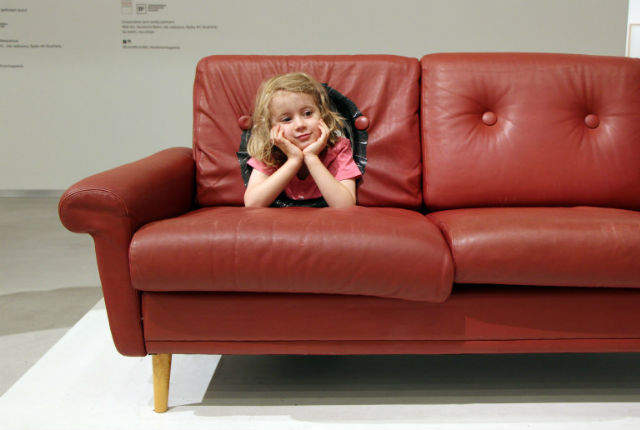 Erwin Wurm: Interactive Art at Berlinische Galerie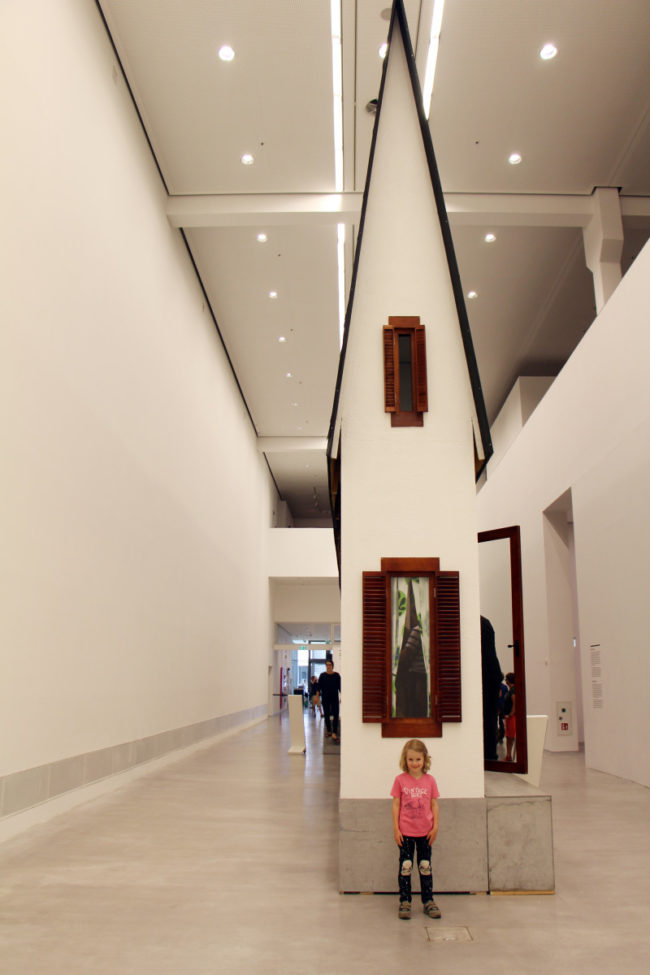 I don't usually write about exhibitions just as they are about to close, but today we FINALLY managed to make it to the Erwin Wurm exhibition at the Berlinische Galerie, on its penultimate day. We had such a great time, that I quickly wanted to share a post about it for anyone currently in Berlin who either hadn't heard of it or had been undecided about going – you still have one day left!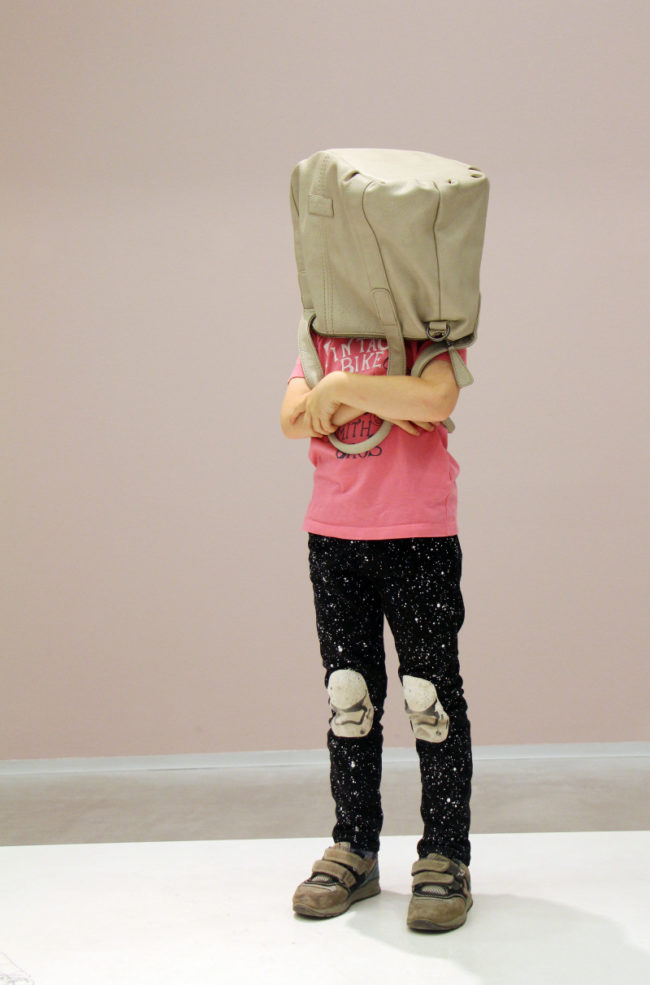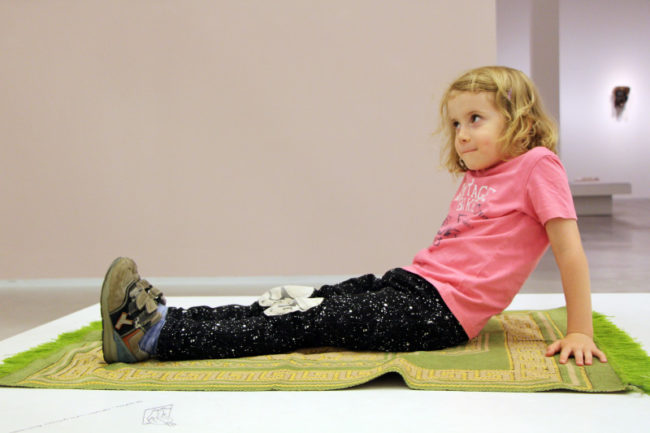 Erwin Wurm is a contemporary Austrian born artist (*1954) known for "exploring the boundaries between sculpture, object and performance. His exhibition – 'Erwin Wurm. Bei Mutti' – invites visitors to become part of 'One Minute Sculptures'.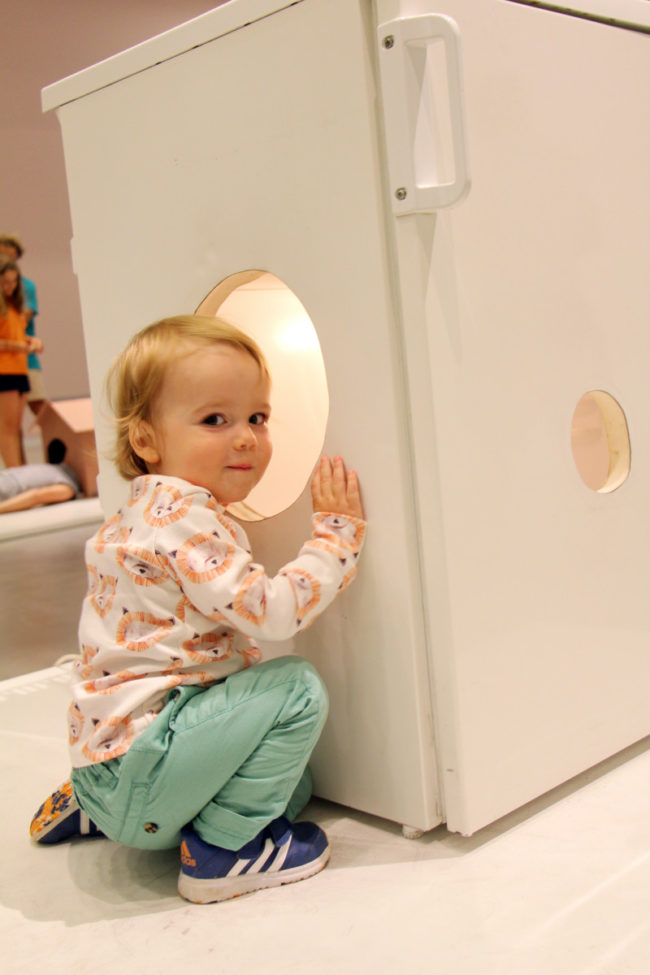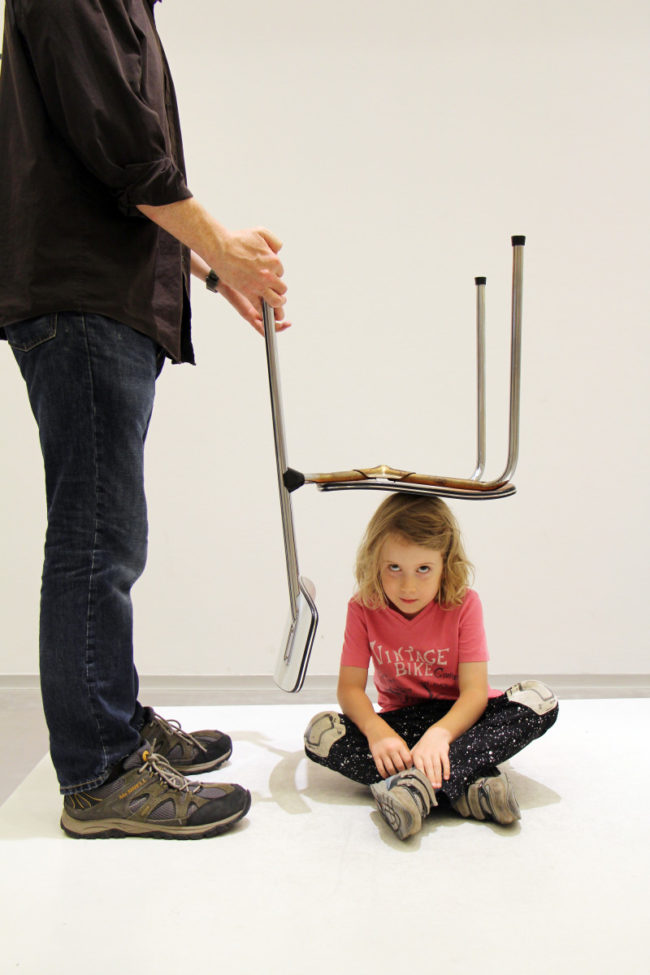 "Bei Mutti" (Engl: "At mum's") refers to the Narrow House (see above). The faithful reconstruction captures every detail of his parent's home, except that is has all been compressed to a depth of just over one metre. Visitors are allowed to walk around the house, which aims to convey the constrictions of provincial life – emphasised by the restricted physical space. Not one for claustrophobics!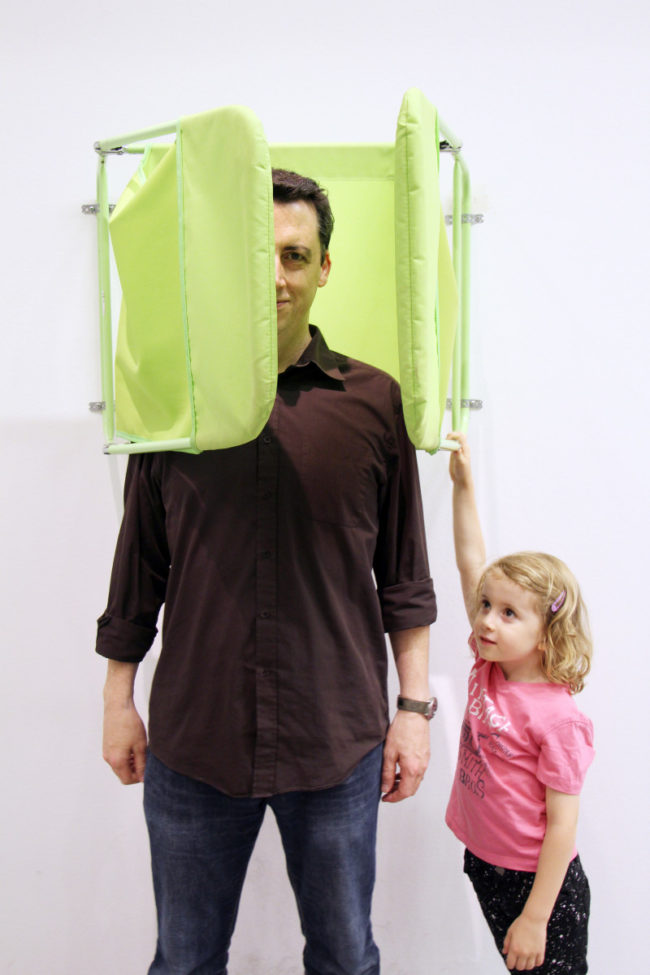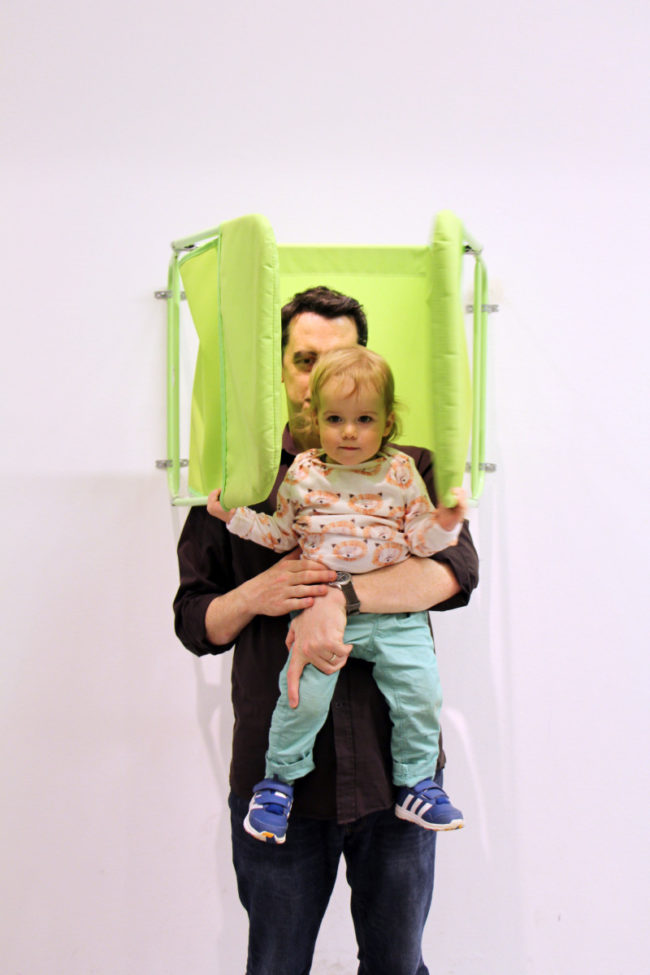 While you are not allowed to touch anything in the house itself, the rest of the exhibition is very much interactive. You can walk around at your own pace and in which ever order you fancy, and step on to the various plinths to become part of an art piece. Brief instructions, accompanied by diagrams, prompt you do adopt unusual poses with everyday objects – such as putting a bag on your head, crawling inside a kennel, balancing chairs or sharing a wooly sweater with someone. You can also play around with the objects and create your own art interpretations, which many people there were doing.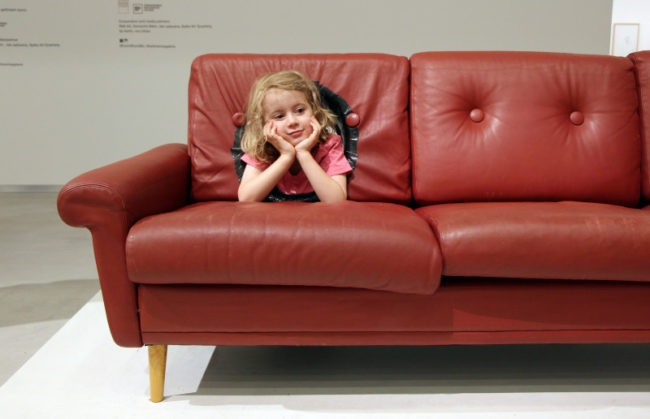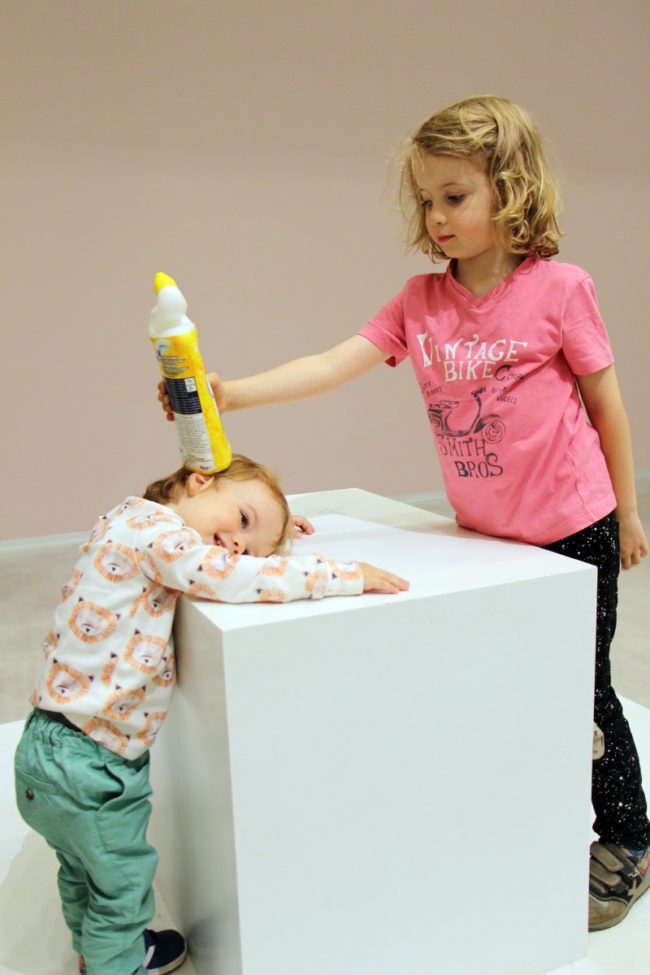 We had so much fun turning ourselves in to living sculptures! Taking photos was explicitly allowed too. We got there just after lunch time and were expecting it to be busy, since it was both a Sunday afternoon and the end of the exhibition, but the only thing we only had to queue for was the Narrow House (see above).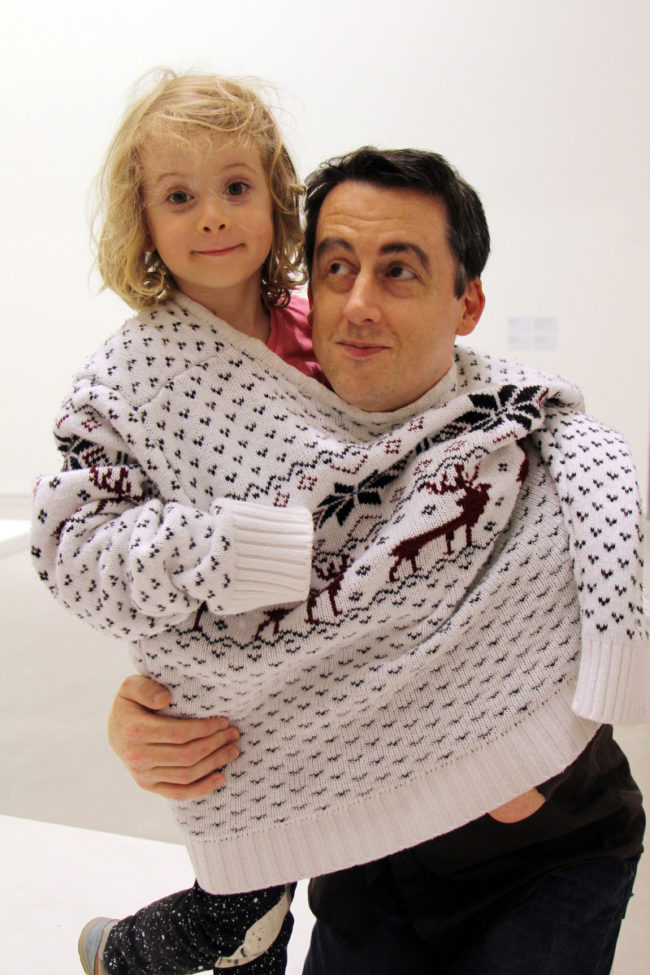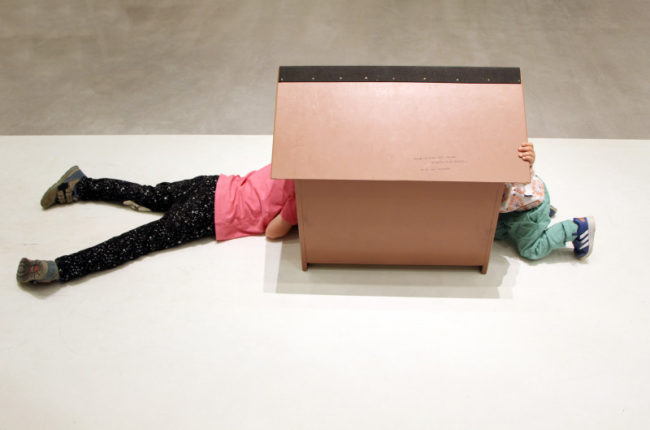 We had a wonderful Sunday afternoon, and everyone from the 1.5 year old to the 5 year old, to us parents thoroughly enjoyed ourselves. Sadly, the exhibition only runs until Monday 22nd August (i.e. tomorrow), but if you happen to be in Berlin and don't have any plans for Monday yet, I would totally recommend a visit. It's a fabulous must-see for young and old.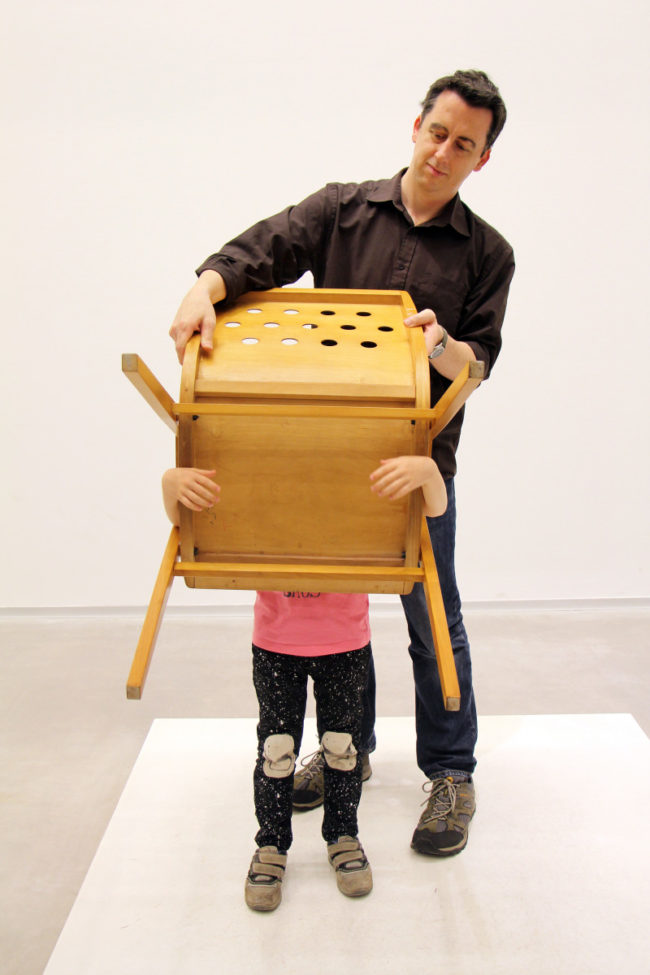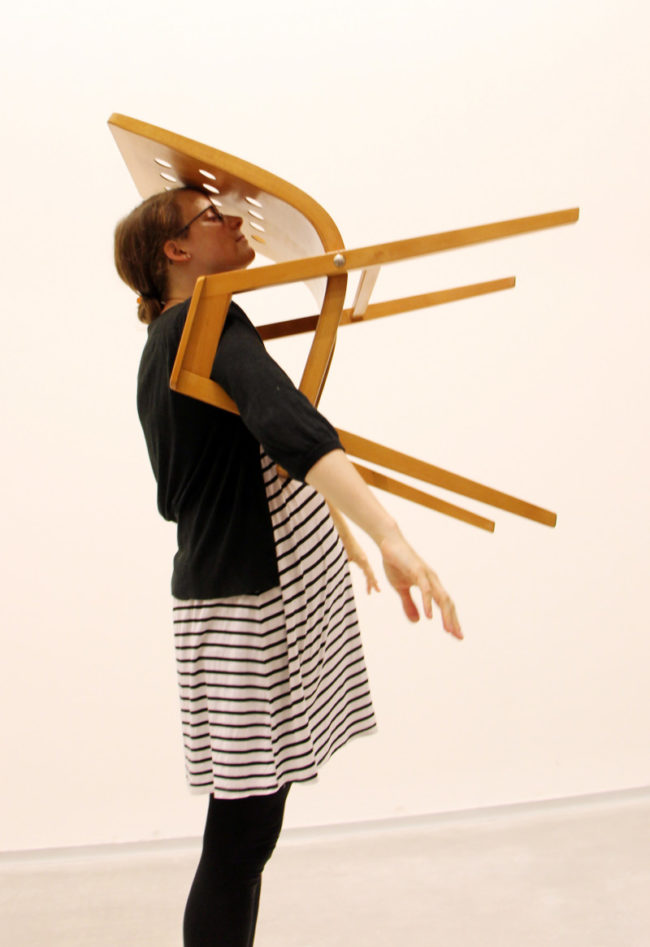 The Berlinische Galerie is open on Monday from 10am to 6pm. Tickets cost 10 Euros for adults, concessions are 7 Euros, and children under age 18 go free. All further details on the museum website.