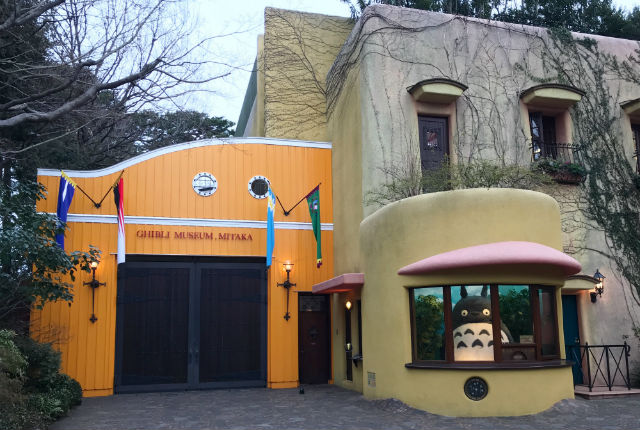 Discovering the Magic of Tokyo's Ghibli Museum
Happy Museum Monday! This week I have another great museum from our recent trip to Japan to share with you. If you love Studio Ghibli movies, then you will love this museum! Though the museum explicitly states that it is not just intended for the benefit of people who are already fans of Studio Ghibli. Nevertheless, we tried to introduce the boys to as many Ghibli movies as possible before our trip, and I would definitely recommend watching at least My Neighbor Totoro and Laputa: Castle in the Sky because they feature quite prominently.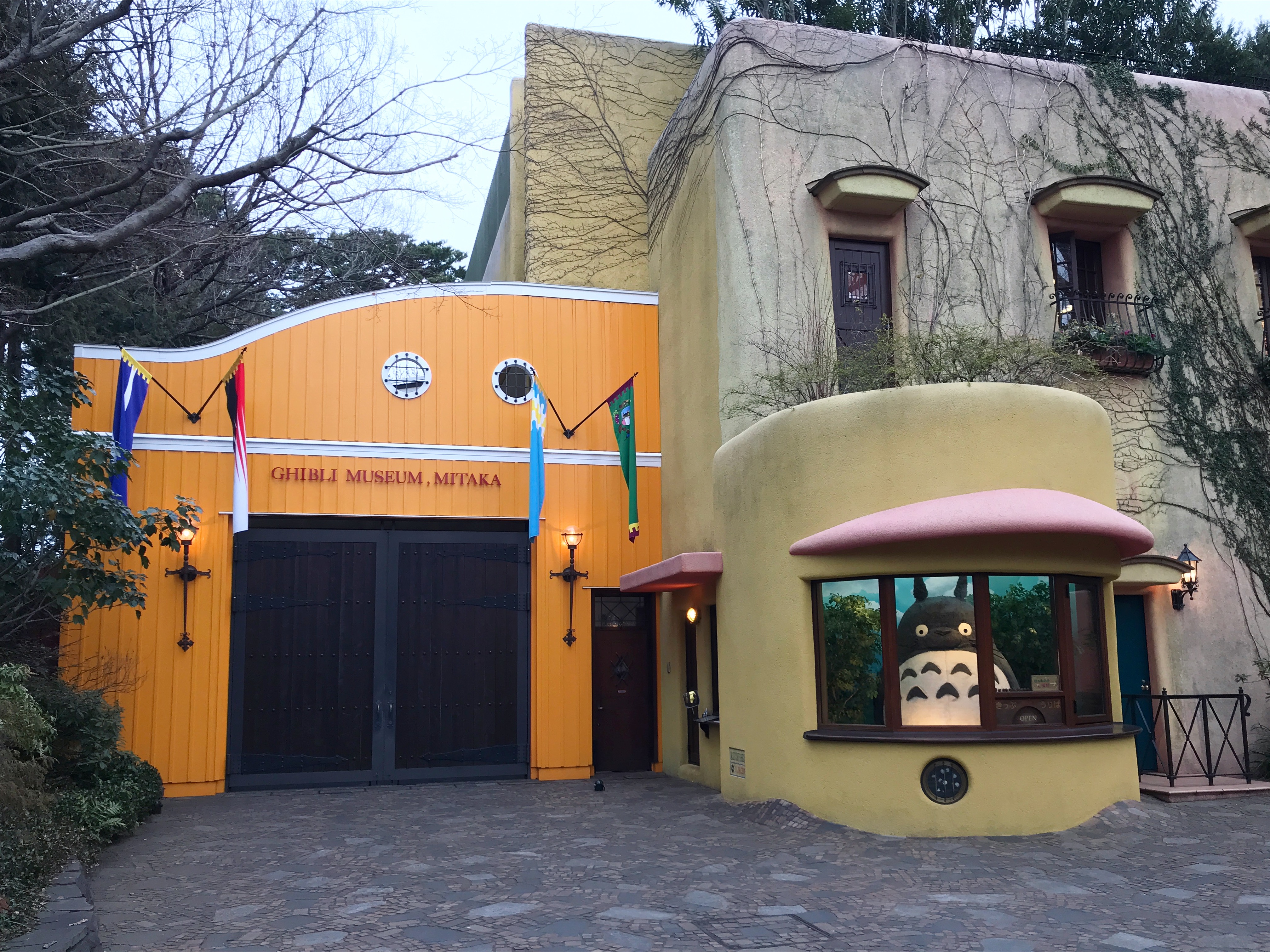 The most important thing to note, is that you MUST buy your tickets to the Ghibli Museum in advance. There are no tickets sold on site! The museum website details all the different ways you can buy tickets both inside and outside of Japan. We bought online Lawson Tickets, which are released on the 10th of each month for the following month. These sell out very fast, especially when you consider Japan is nine hours ahead of the UK, so be quick – by the time we got up in the morning UK time on the first day of sale, the majority of tickets had already gone.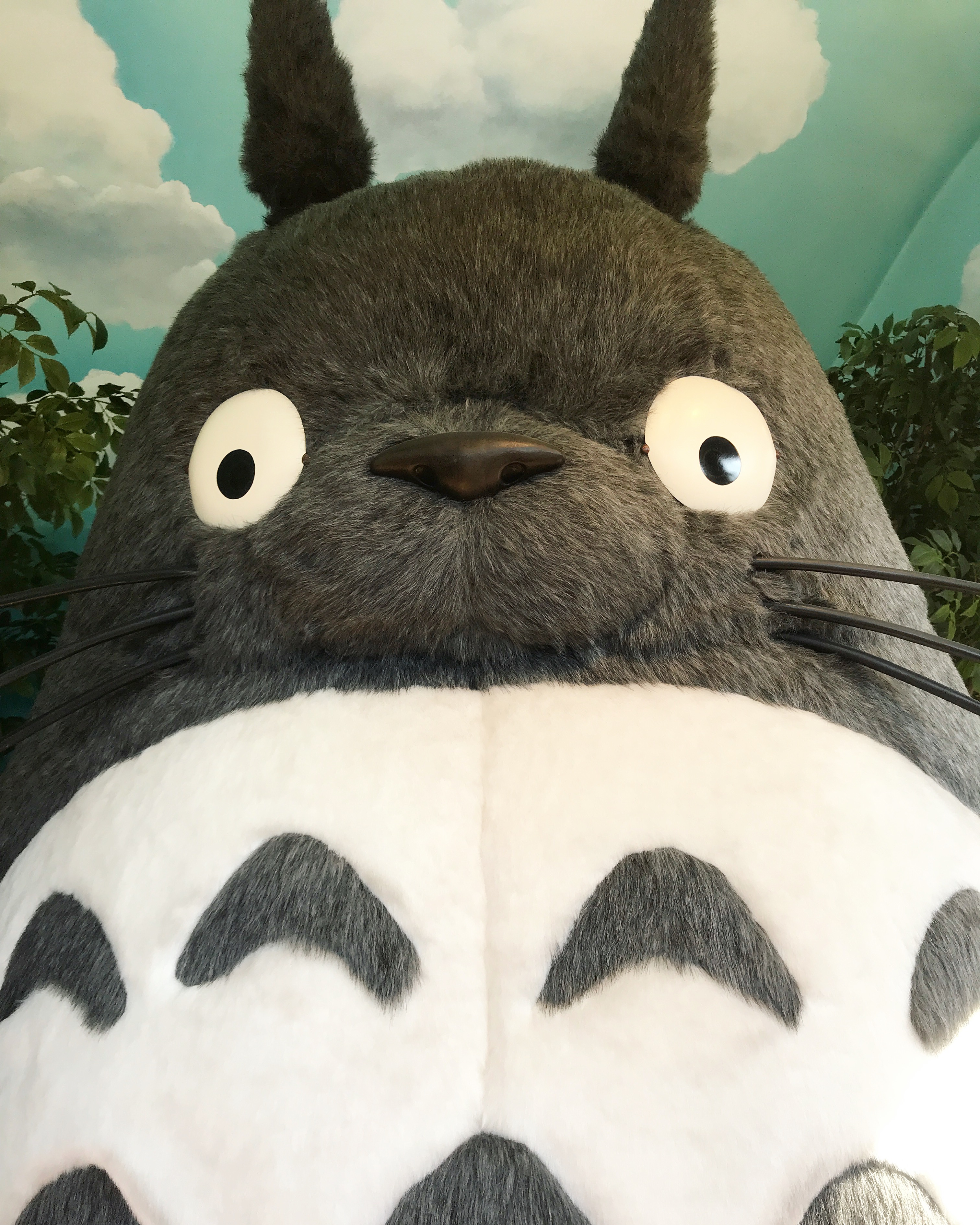 The first thing that strikes you when you arrive is the amazing building, with it's many turrets and nooks and crannies, and its colourful exterior. There is actually no photography allowed inside the museum, so all the photos you'll see here are from the outside areas. You are greeted by a giant Totoro in a ticket booth. You don't actually buy your tickets here, but you can have fun pretending to, and posing for photos.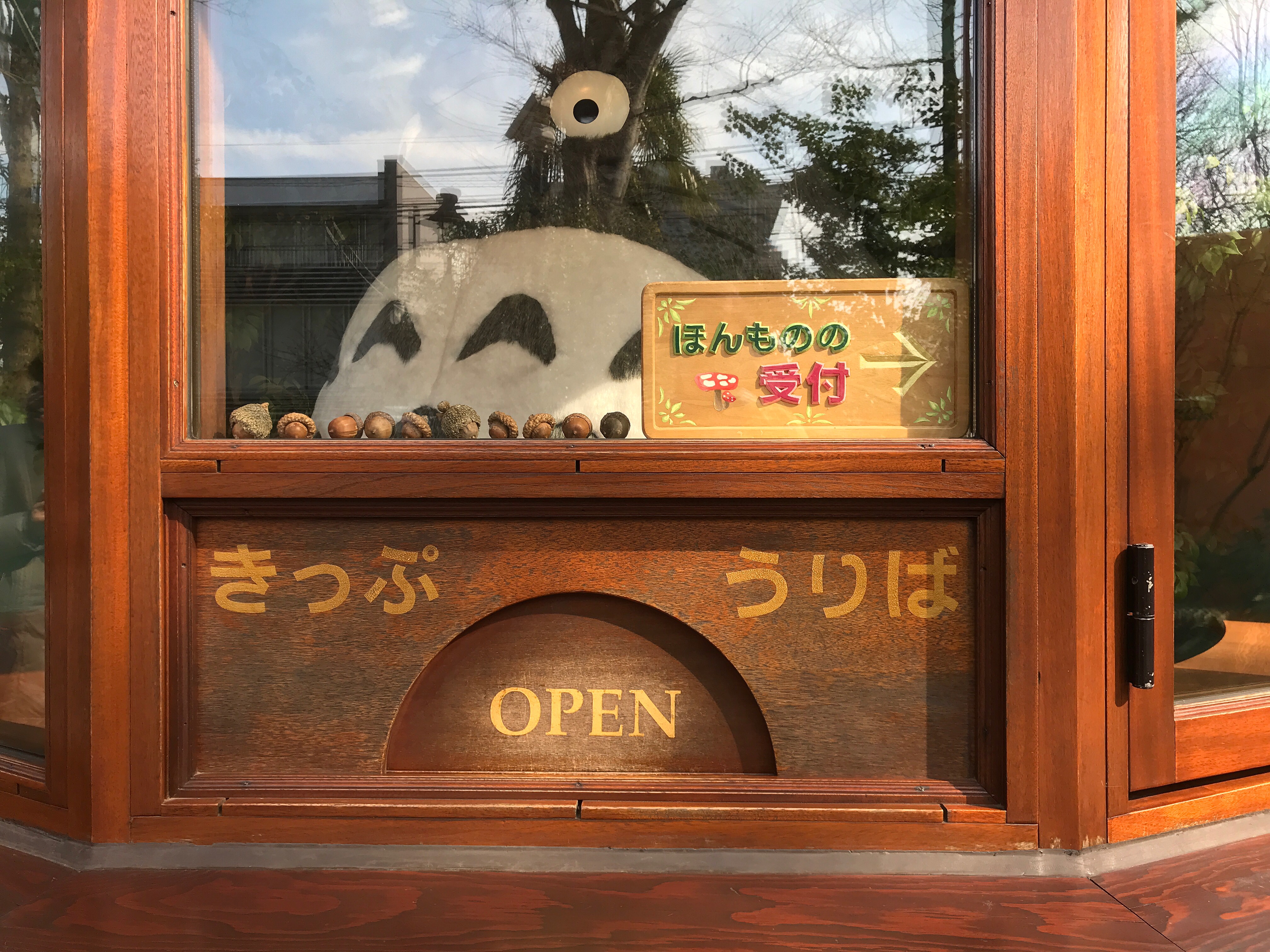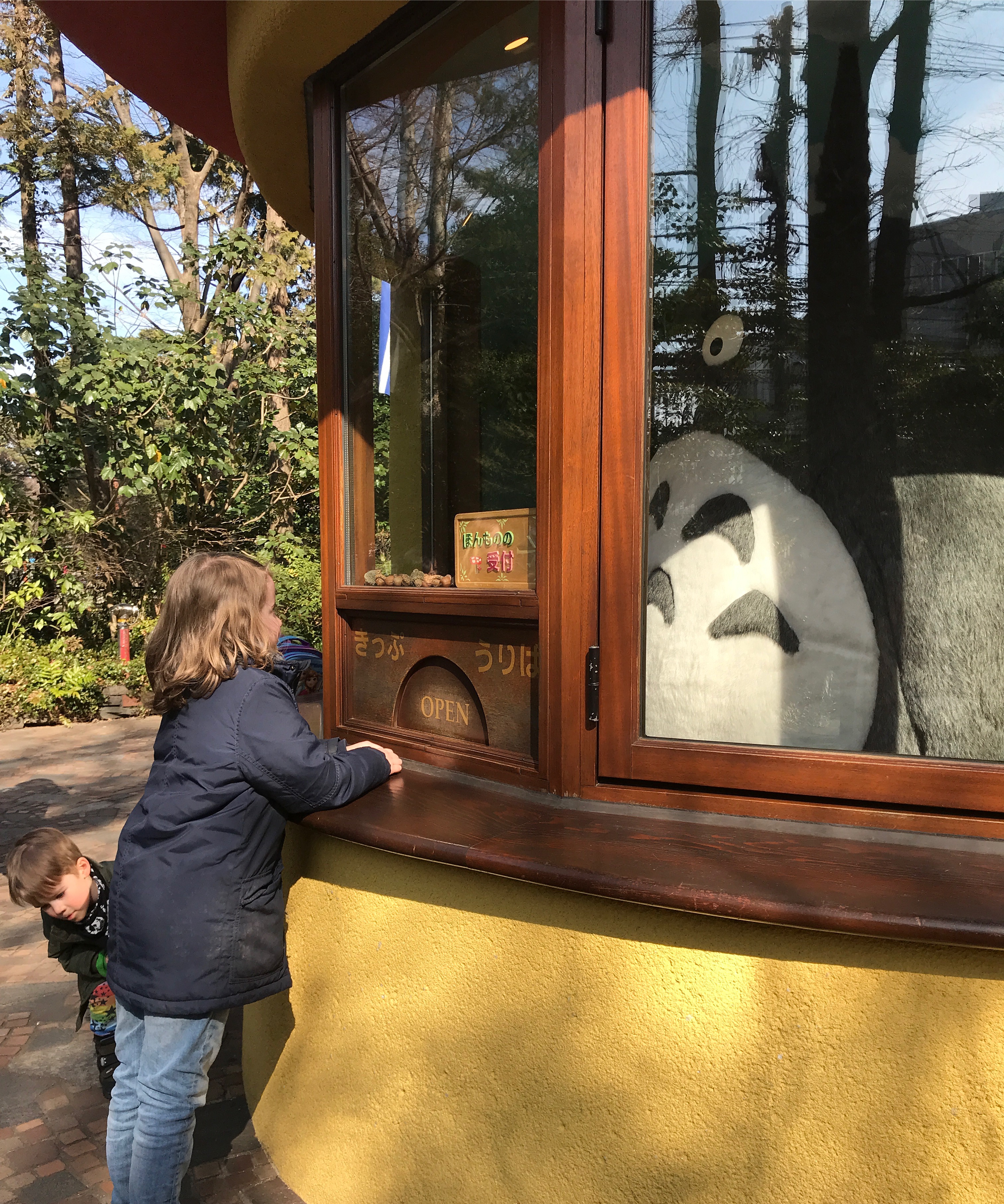 On entering the museum, visitors are handed tickets in exchange for their reservations. The tickets are made of pieces of actual 35mm film of Ghibli movies shown on theatres. They give you one time access to the museum's little movie theatre, where you can watch an exclusive Ghibli short animation only available to view at the museum. The one we saw was about 12 minutes long, and required no knowledge of Japanese as it all relied on sound effects, so the boys could understand everything that was happening. Your ticket gets stamped when you go in, so you get to keep it as a souvenir. You can go for your viewing at any time during your visit, it doesn't have to be on arrival.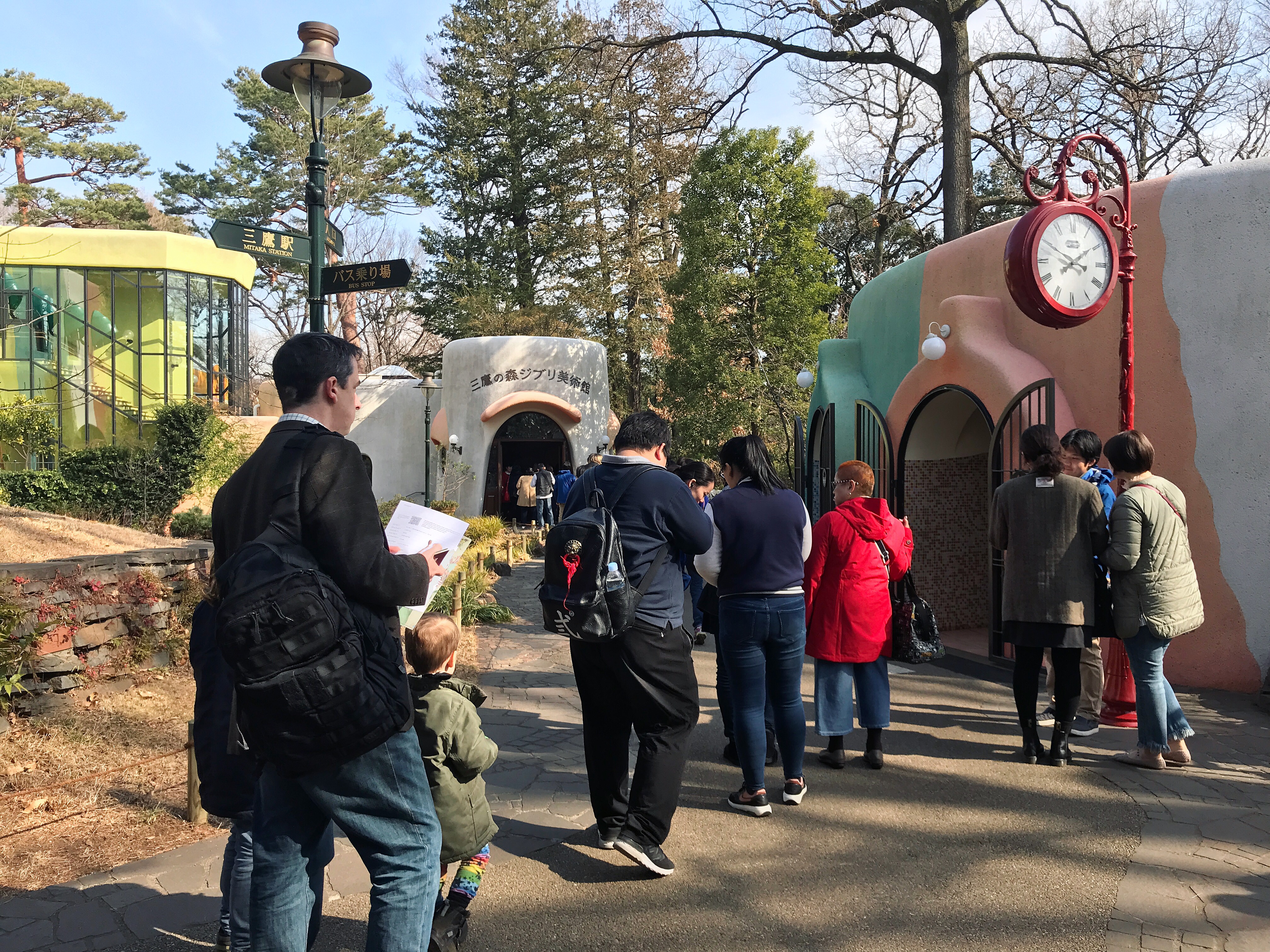 Before heading in to the galleries to view the exhibits, take some time to marvel at the amazing architecture of the museum's entrance and central hall. The stained glass windows and the giant mural on the ceiling all depict scenes and characters from Ghibli movies, and even if you are not familiar with them all there is much to spot and see. The hall itself boasts a glass dome, and a maze of spiral staircases, bridges, balconies and hidden doors. The space aims to give you a feel for the marvellous and often strange buildings that feature in the Ghibli movies.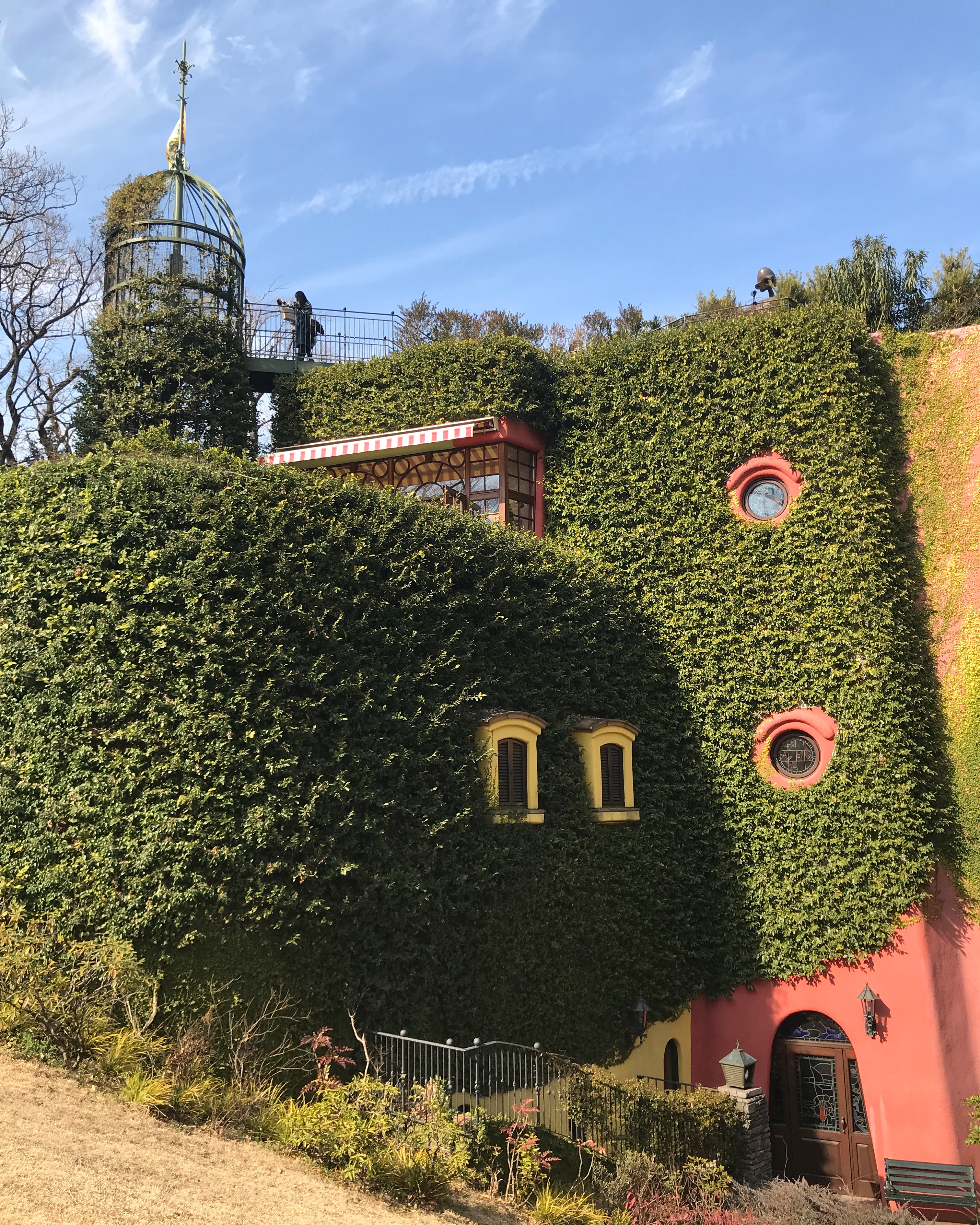 The permanent exhibition room on the lower floor introduces you to the history of 2D and 3D of moving images and animation. The highlight is a giant 3D zoetrope that brings characters from the Totoro movie to life. The permanent exhibition room on the upper floor, lets you enter the world of animators, from initial inspiration through completion of a film.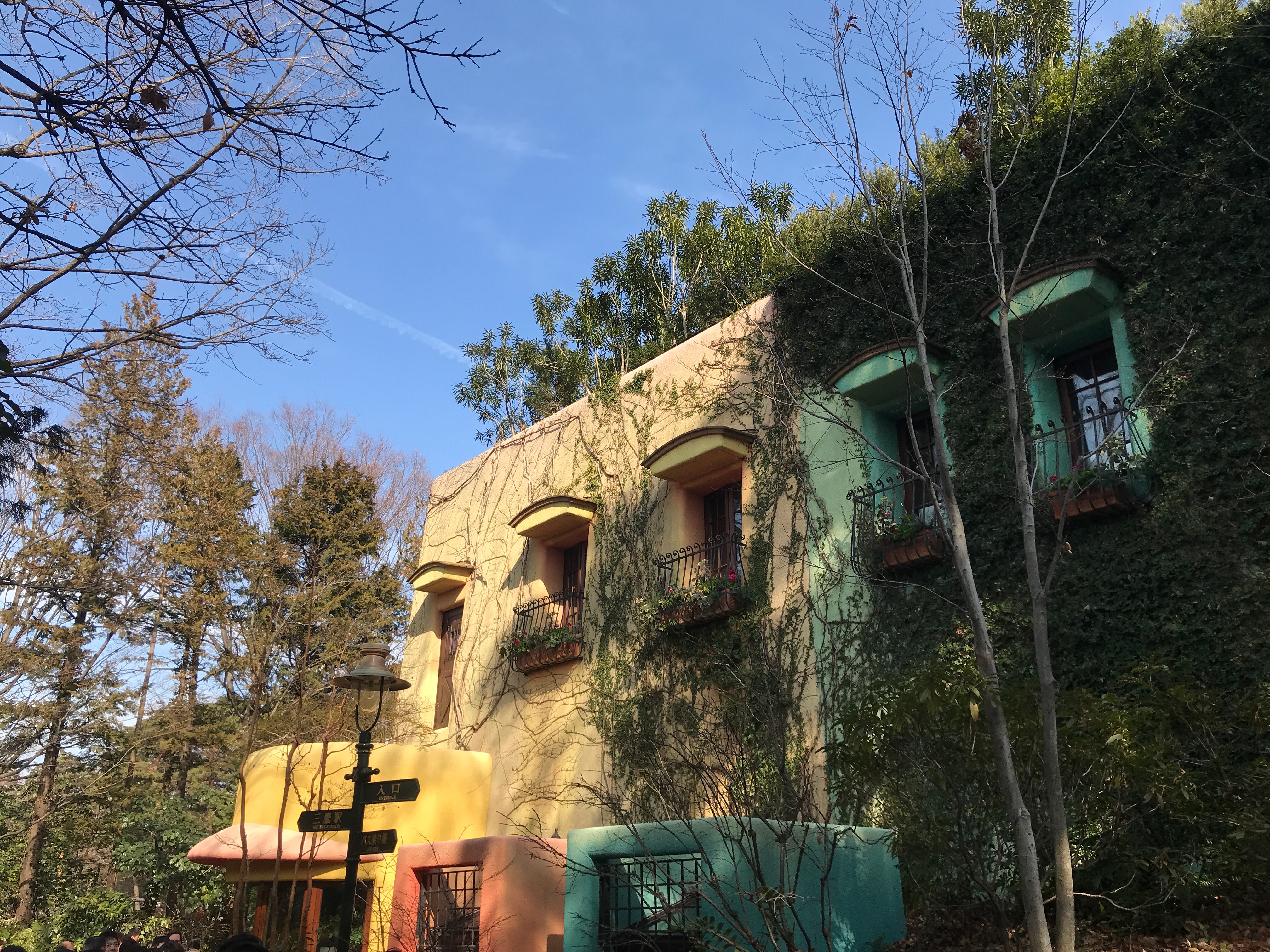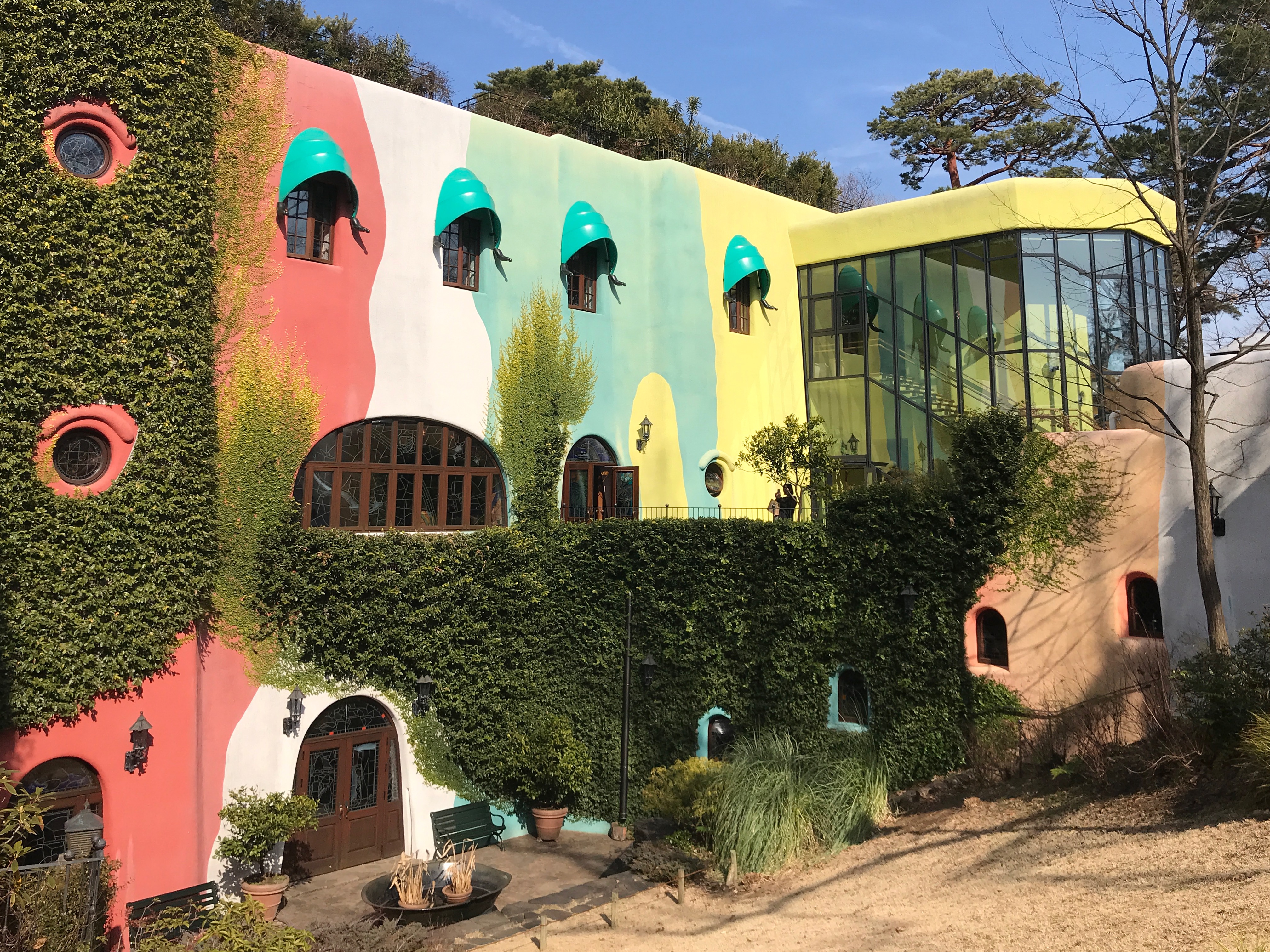 Besides the movie theatre and the two permanent exhibition rooms, there is also a space for temporary exhibitions, a reading room where visitors are free to browse and explore books – both Ghibli related and others – and a playroom, with the much coveted giant 'Neko Bus' (or Cat Bus) that features in the Totoro movie, for kids under 12 to play on. Because it's really popular, play time is limited to ten minutes, though of course you can go back later and queue again.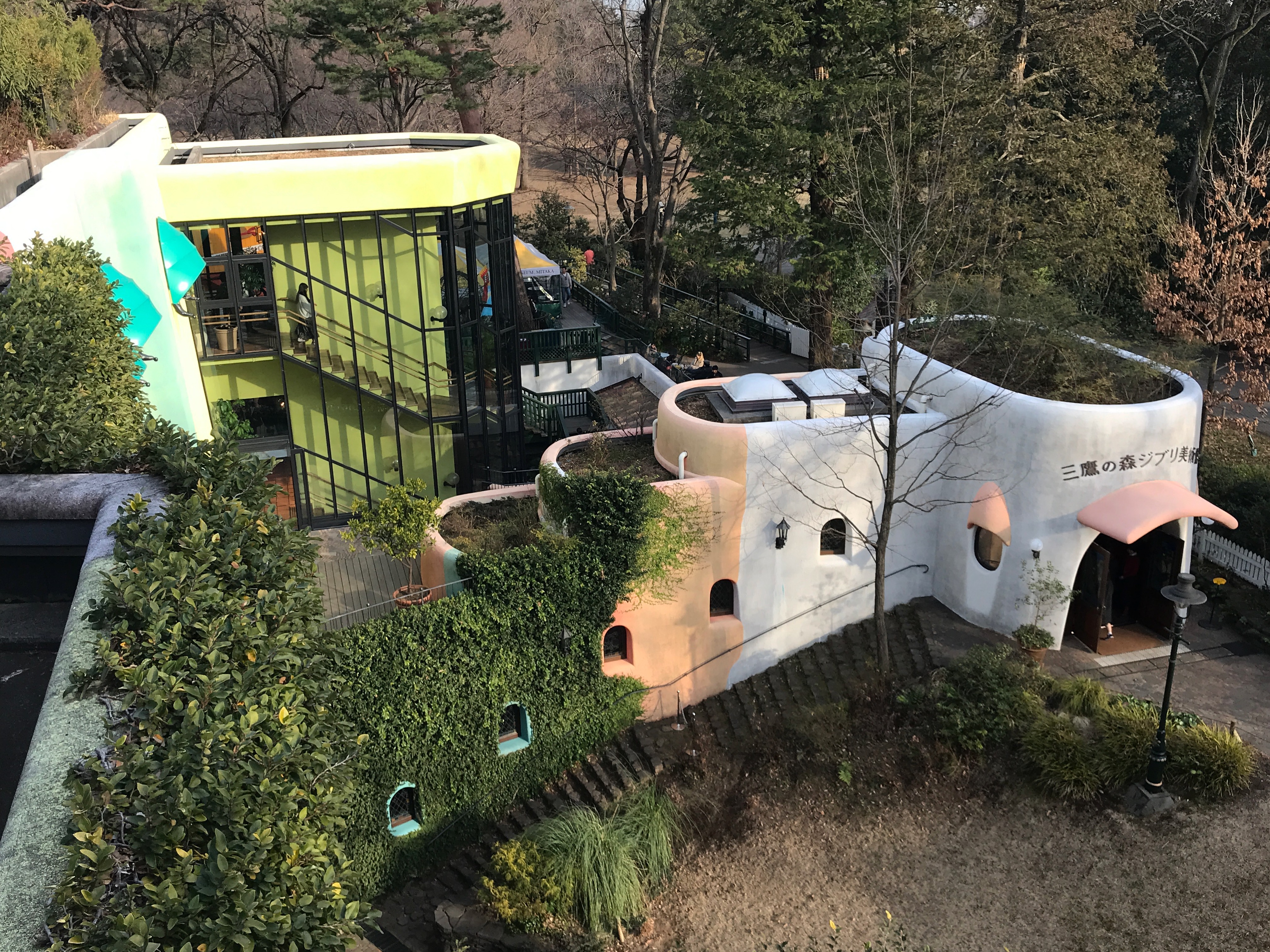 But there is the outside of the museum to explore too. In the roof top garden, you can meet the five metre tall robot from Laputa, and in the lower courtyard you can try your hand at drawing water from the old-fashioned hand-pump. In winter, the piles of firewood stacked around the courtyard are apparently winched to the floor above the fire the wood burning stove in the cafe, which I imagine would be interesting for kids to watch.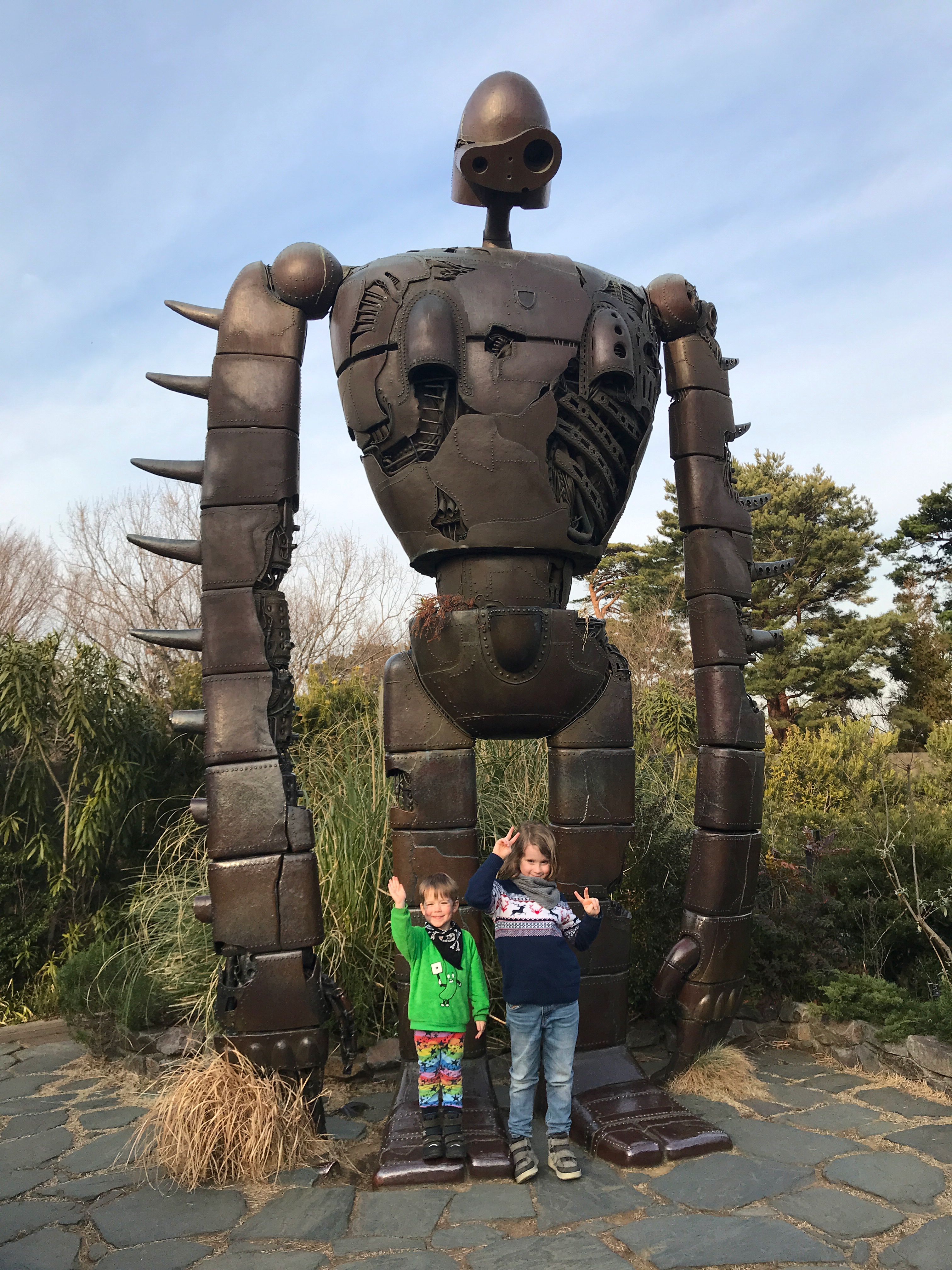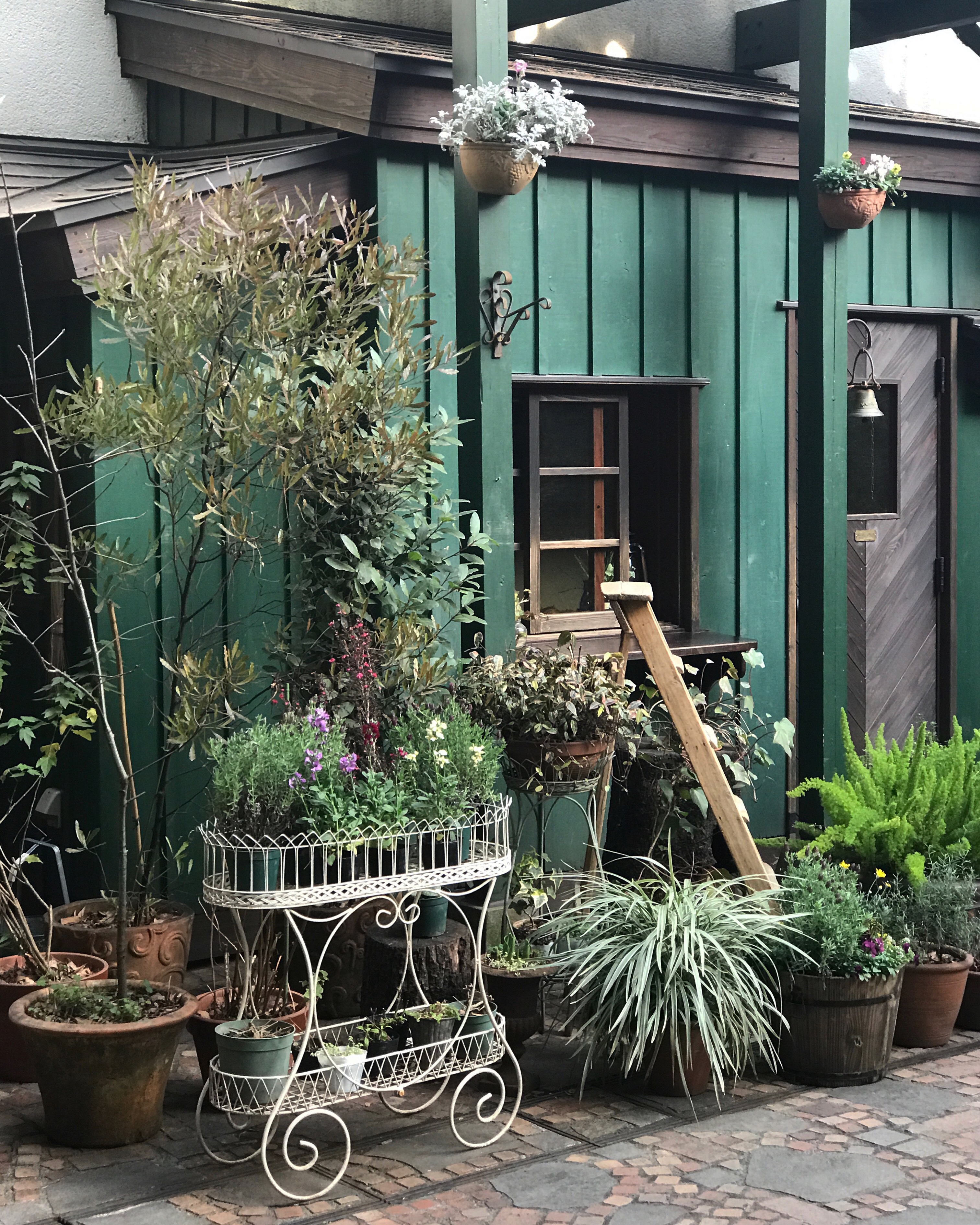 Speaking of the cafe, it opens out on to the upper terrace deck, and serves both full meals as well as cake and snacks. The menu changes seasonally. The cafe is very popular, and has always had a sizeable queue waiting on the three times we have visited (my husband and I have been twice in the past, before we had the boys), so for those who don't want to wait there is also a kiosk selling hot dogs and ice cream directly on the deck itself. Since we had already had lunch before arriving at the museum, we opted to just get ice creams on the deck.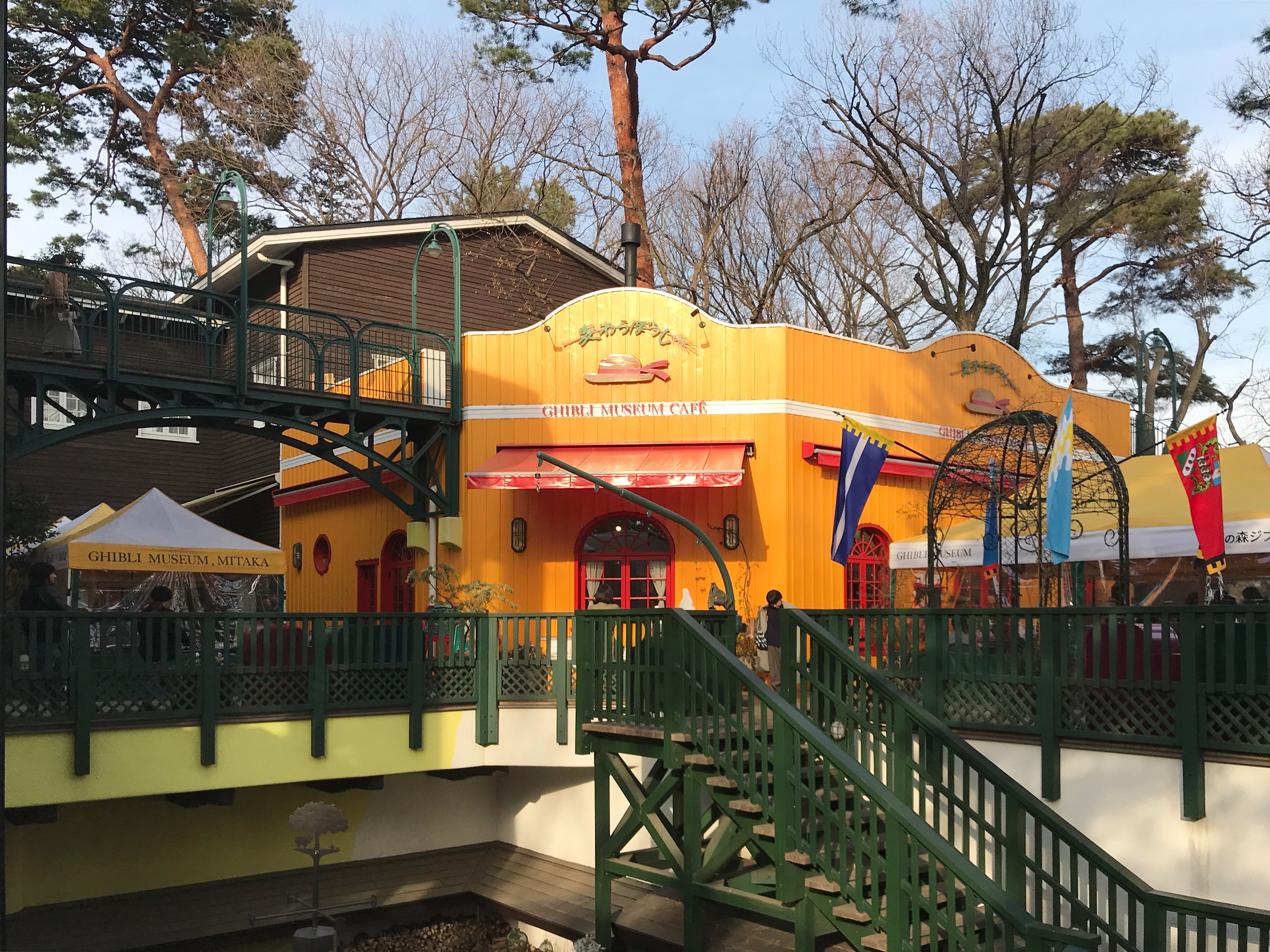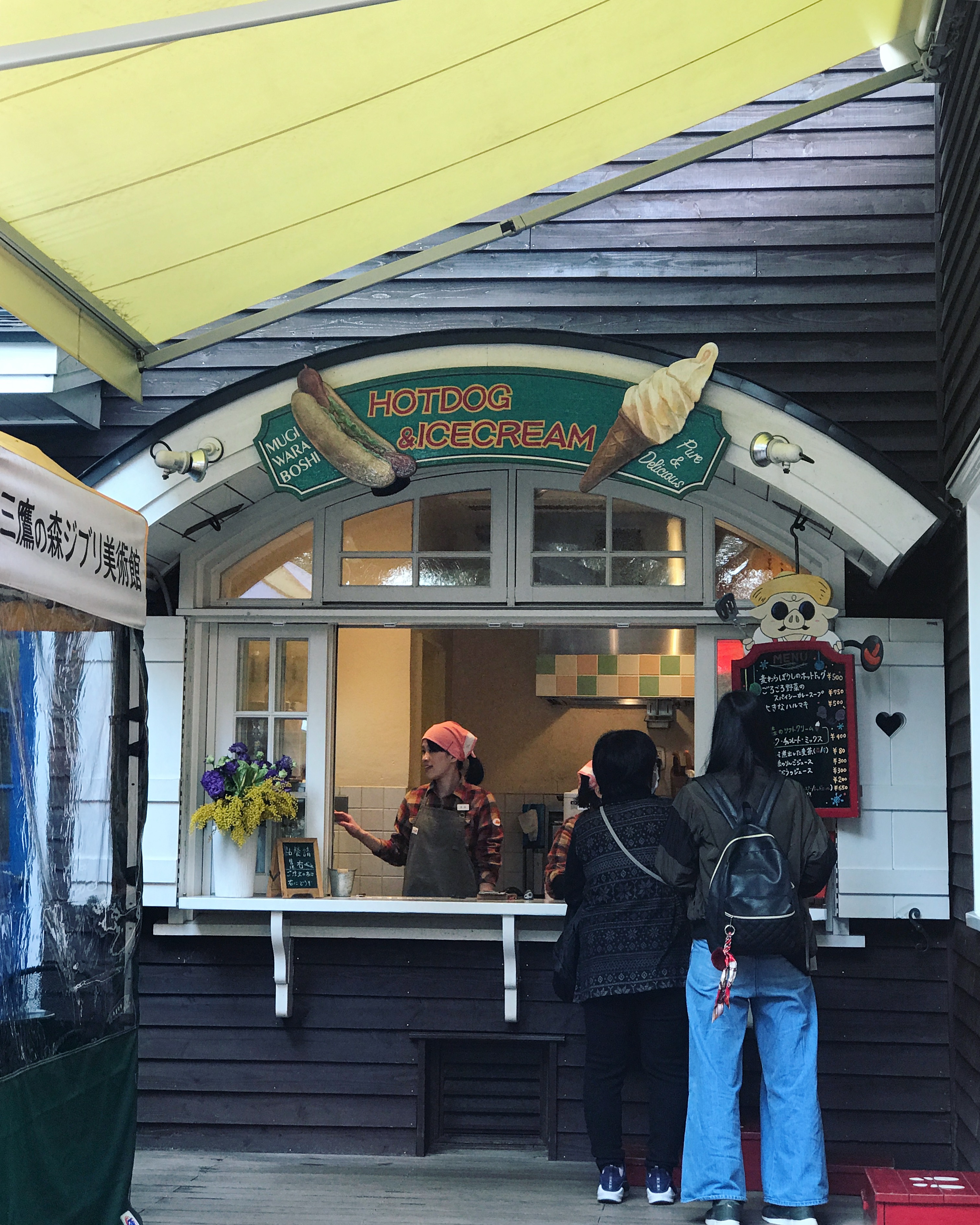 Another thing not to miss, is the basin on the terrace which doubles as a hand washing sink/ drinking fountain (the taps can be flipped around to direct the water down or up, which is quite genius I think) – look out for the taps, which are shaped like the cat from Kiki's Delivery Service, another Ghibli movie.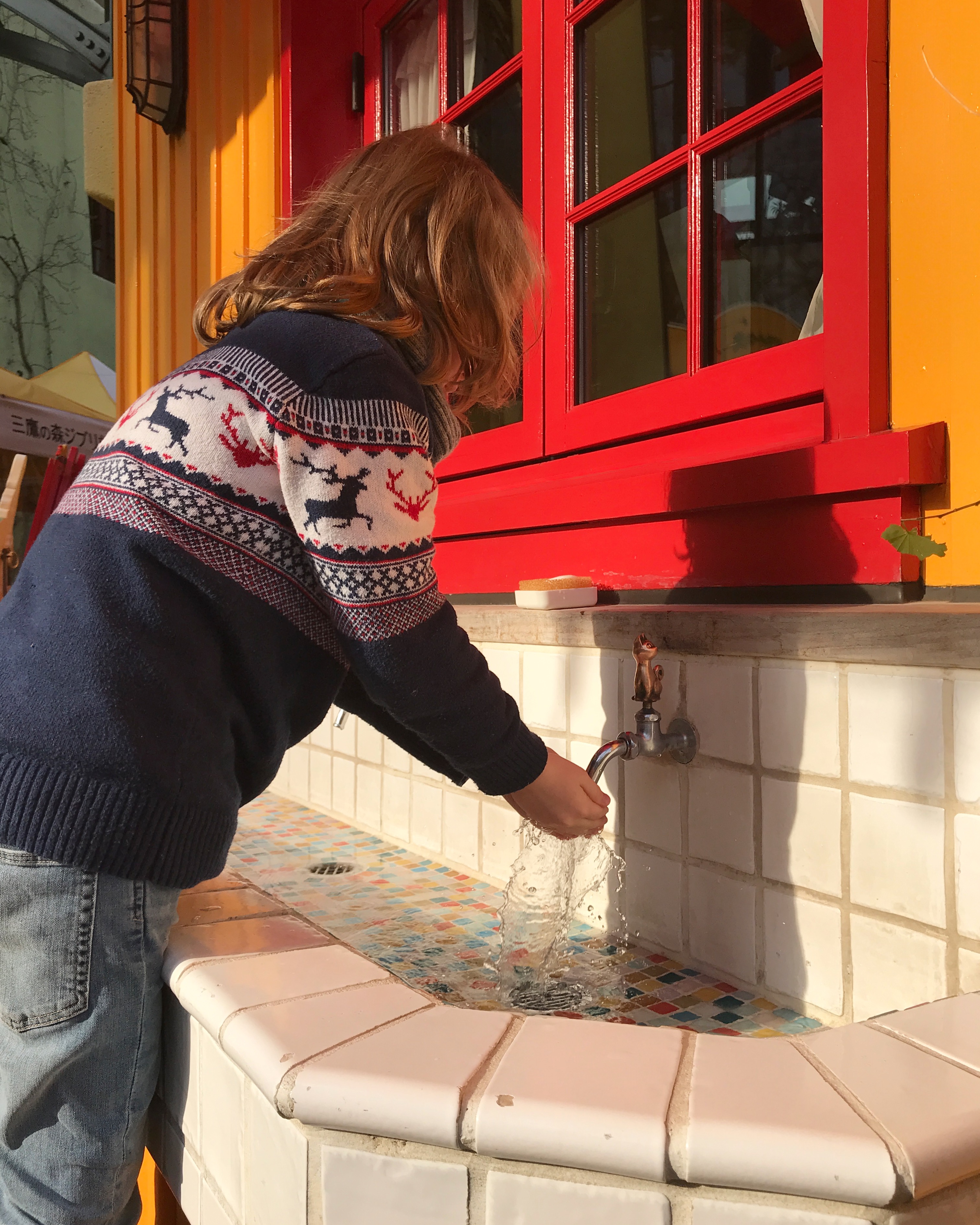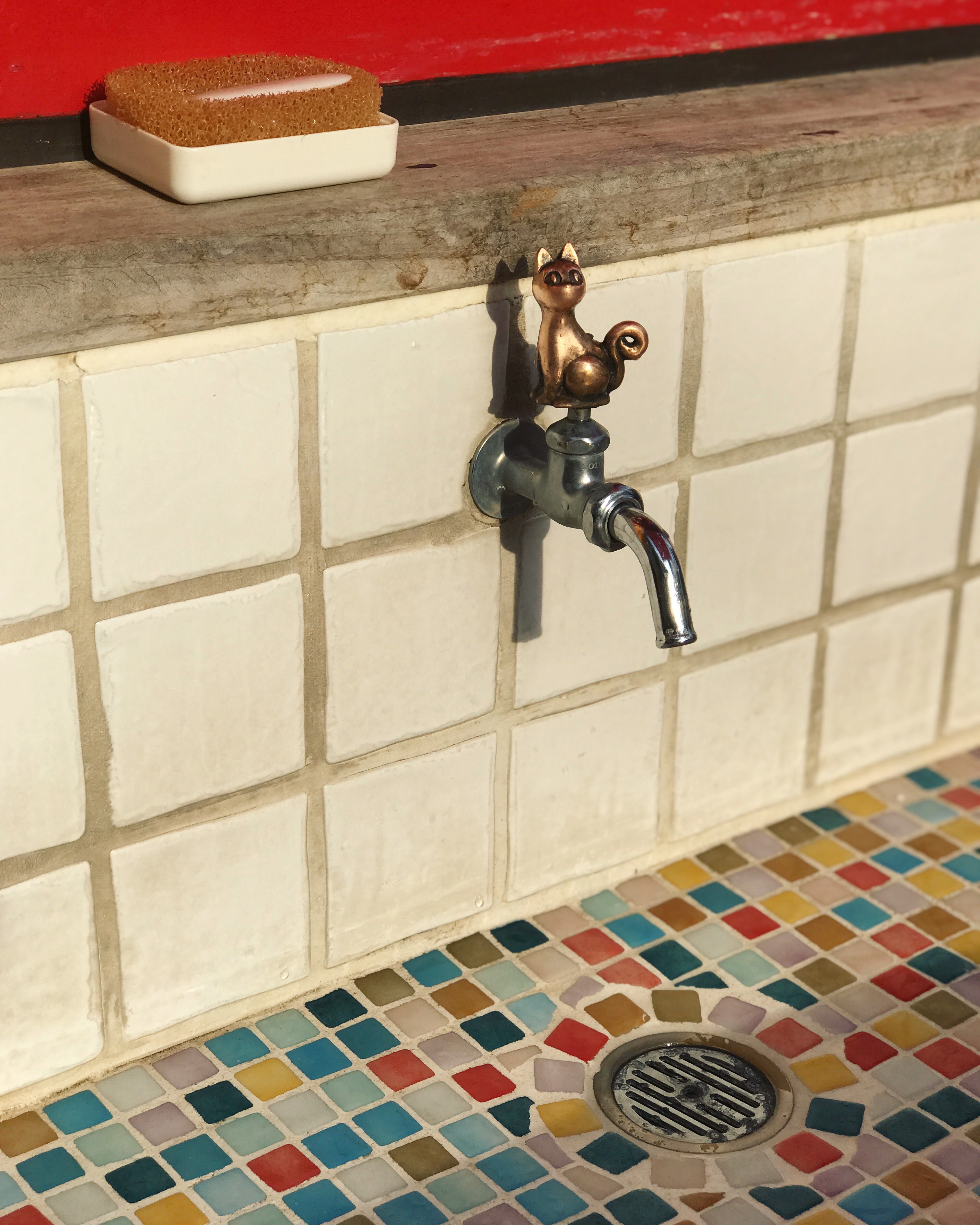 The museum is open from 10am until 6pm, and the last visiting slot is at 4pm. Our slot was for 2pm, and we stayed around 3.5 hrs, so I would recommend trying to get a slot no later than 2pm so that you don't feel you need to rush through. Another thing to note is that once you are inside you can stay as long as you like, but there is no re-entry to the museum so you can't e.g. leave to have lunch somewhere else and then return. Just something to keep in mind when planning your day. There is a special bus that runs from Mitaka train station to the museum, which we took the very first time we visited the museum. But on our subsequent visits we realised it's just as easy to walk there, and if you are walking Kichijoji Station is actually marginally closer and the walk is a little nicer as it takes you through a park.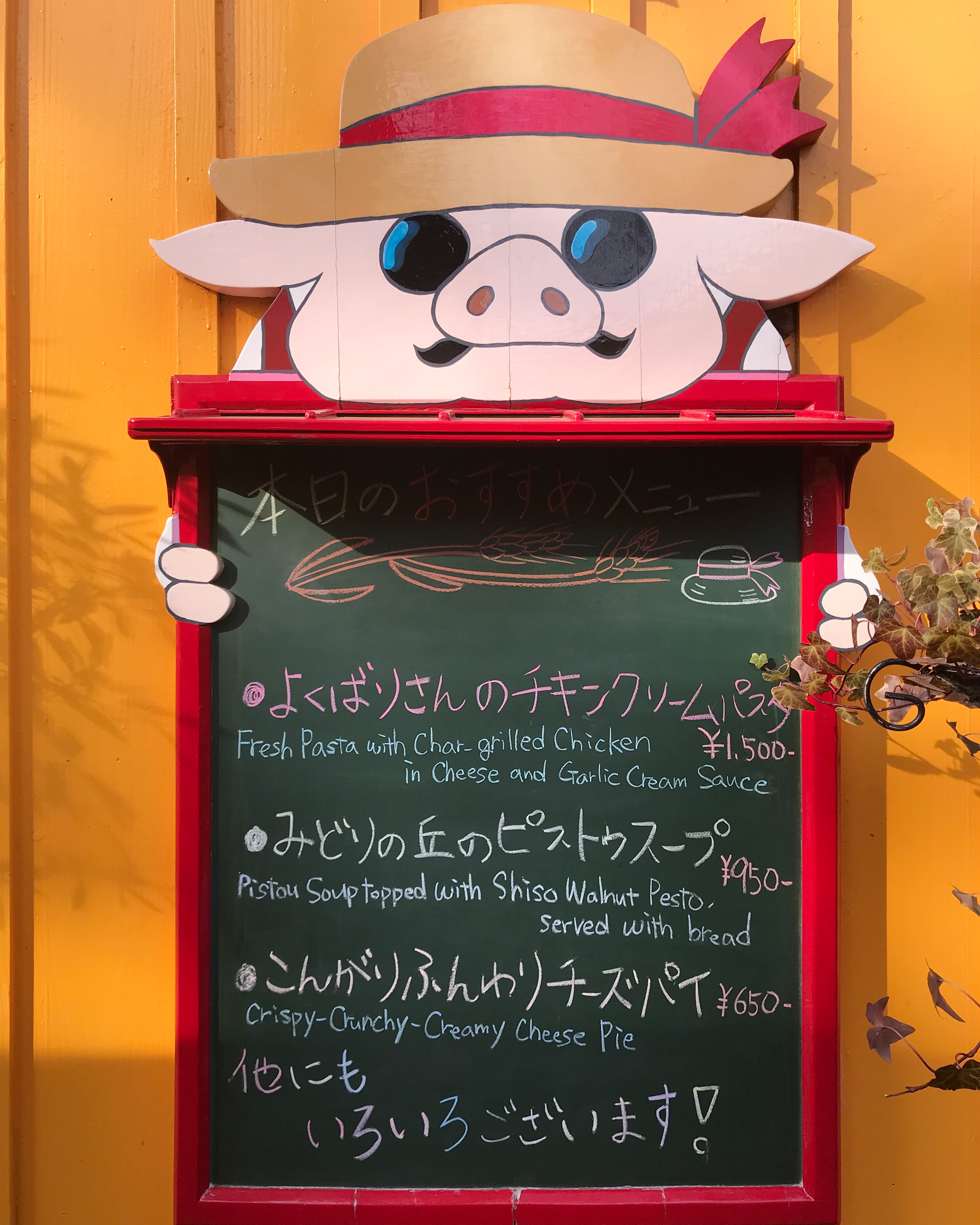 In his message on the museum's website, Executive Director Hayao Miyazaki says:
This is the Kind of Museum I Want to Make!
A museum that is interesting and which relaxes the soul
A museum where much can be discovered
A museum based on a clear and consistent philosophy
A museum where those seeking enjoyment can enjoy, those seeking to ponder can ponder, and those seeking to feel can feel
A museum that makes you feel more enriched when you leave than when you entered!
You can read his full message on the museum website, but I think he's summed it up quite well. Whether you are a seasoned Ghibli movie fan, or not that familiar with Studio Ghibli's works but interested in film animation, then the Ghibli Museum is definitely a must see!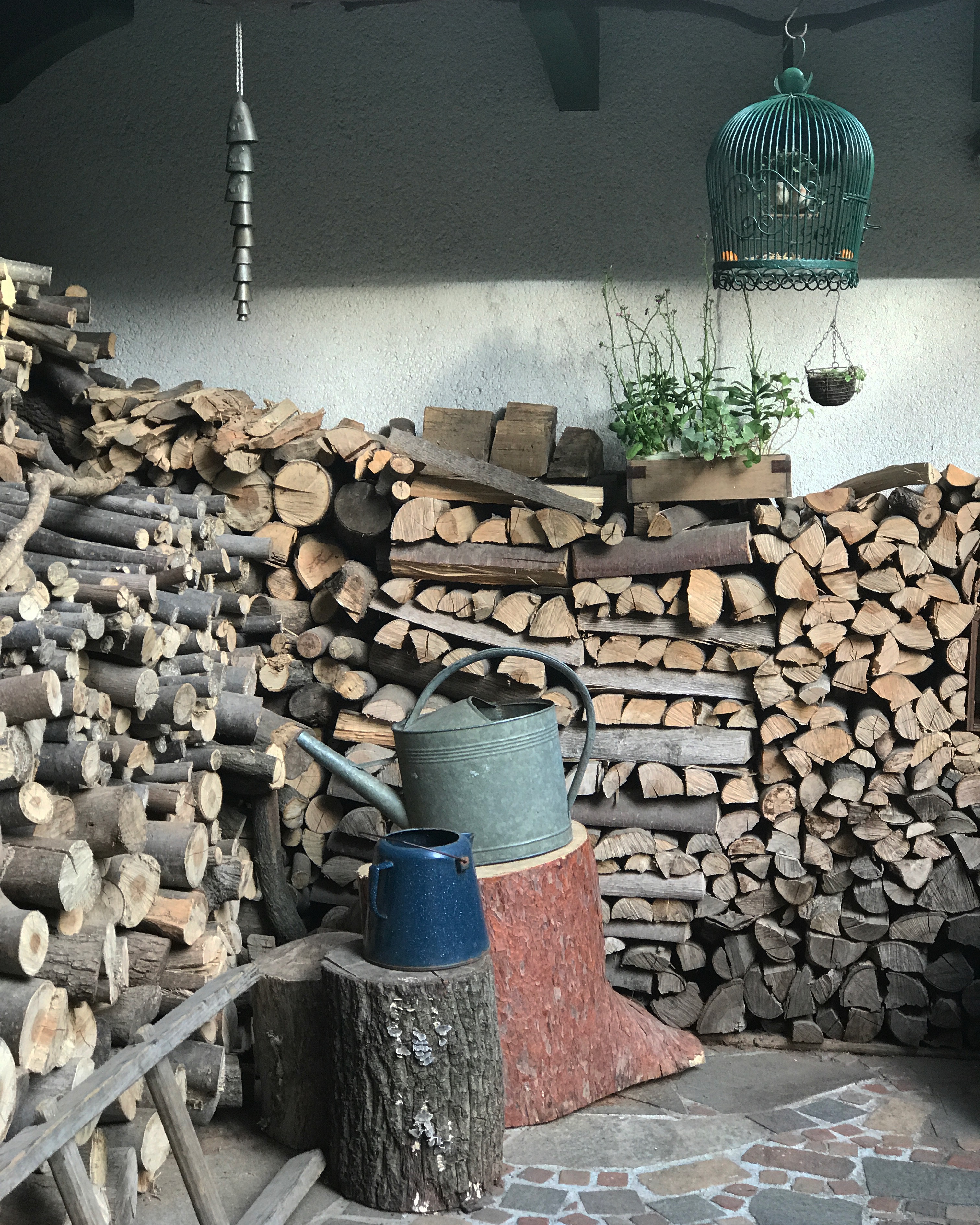 PS: Not all Ghibli movies are suitable for younger children, some of them have quite dark themes and scary scenes. If you are wanting to introduce little ones to Ghibli, then I would recommend Ponyo, Totoro, and Kiki's Delivery Service. My 8 year old's favourite Ghibli movie is Laputa, and he also really enjoyed Spirited Away, and Howl's Moving Castle.