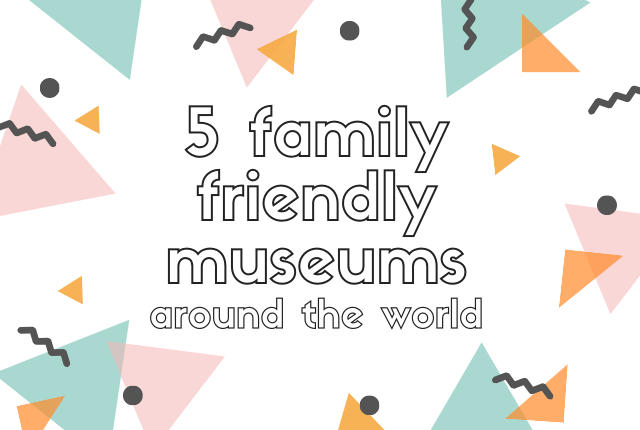 5 Favourite Family Friendly Museums
Happy International Museum Day! With all the museums closed, unfortunately we can't go and visit a museum today to celebrate, so instead for a little armchair travelling I thought I would round up some of our favourite family friendly museums. Our absolute favourite, of course, is the National Museum of Scotland right here on our doorstep in Edinburgh, but we've also visited some real gems on our travels around the world. Here, in no particular order, are five of our favourites:
Sweden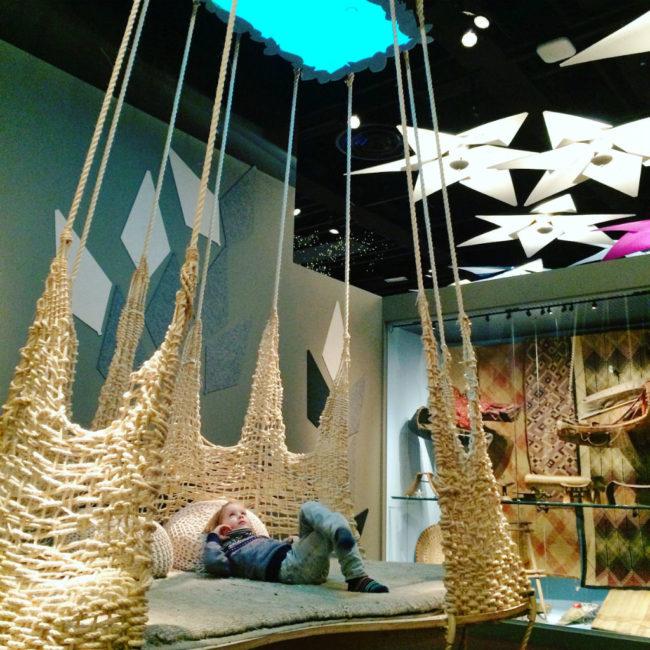 Our holiday in Gothenburg a few years ago remains one of my favourite family holidays to date, and the wonderful museums that Gothenburg has to offer played a big part in that. We visited quite a few, but our favourite – and a close second to the National Museum of Scotland for overall top spot – was the Världskulturmuseet (Engl: World Culture Museum). The Tillsammans exhibition (Engl: 'together') combines opportunities to touch, play and learn with over 1000 original artefacts from the museum's world cultures collection.
Denmark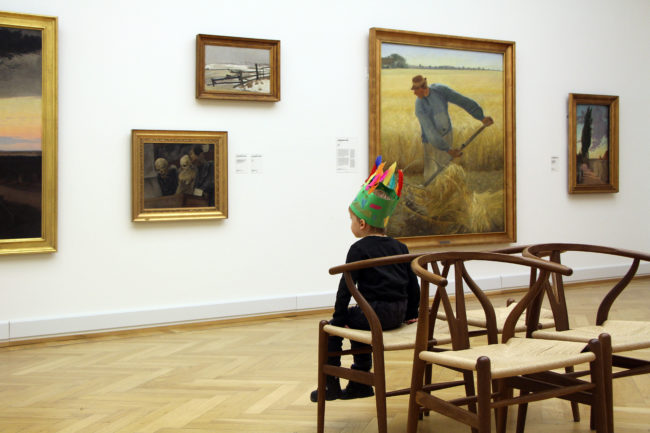 We've visited Copenhagen twice as a family, once with just our eldest for a whole week, and once with both boys for a long weekend. It is here that we have had one of our most family friendly experiences to date of visiting an art gallery, at the Statens Museum for Kunst (Engl: National Museum of Art). There's an art workshop, a drawing room, and interactive games to engage children and families with the art around them.
Germany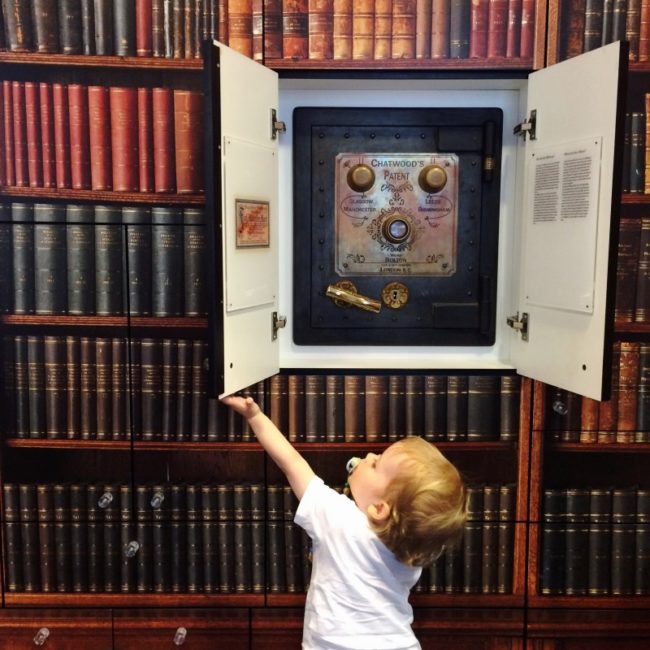 We were spoilt for choice when we lived in Berlin, with over 100 museums and galleries on our doorstep to choose from, but one of our favourites is a museum I wrote about recently in the little town of Lennep in Western Germany. The Röntgen Museum tells the history of X-rays and their discoverer, Wilhelm Röntgen, in an interactive and engaging way. It's a little off the beaten track, but well worth a stopover.
USA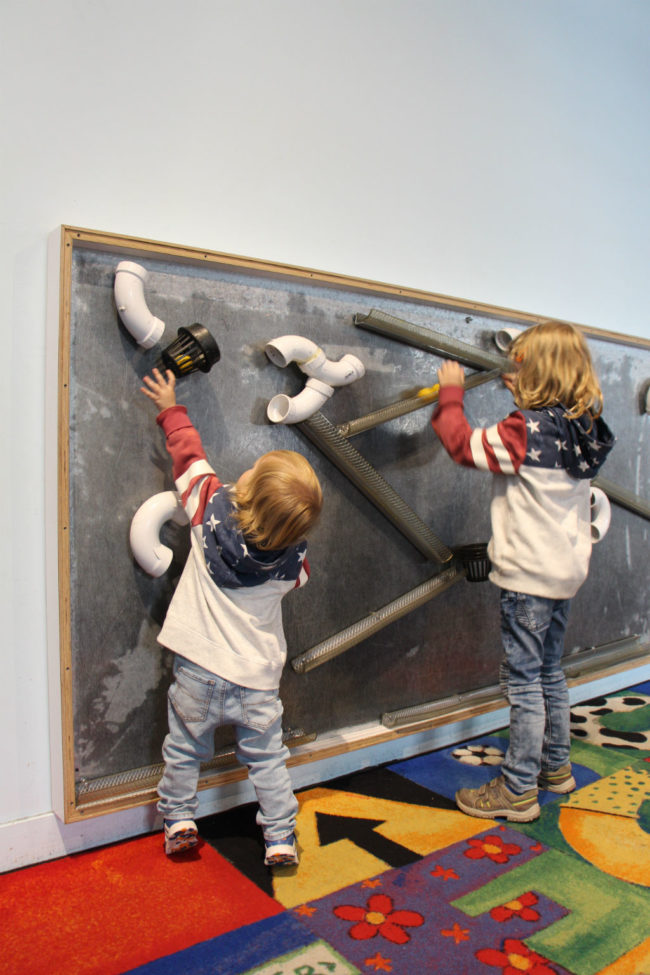 Moving on to the other side of the world, Washington D.C. is a haven for museum lovers. Like Berlin, it has over a hundred museum and galleries, and many of them – such at the museums that are part of the Smithsonian Institution, are free to visit. I have had the good fortune of visiting Washington D.C. many times, including twice as family. We've done our best to take in as many museums as possible that the city has to offer, but one of our favourites is the National Building Museum with its stunning main hall and its dedicate children's gallery.
Japan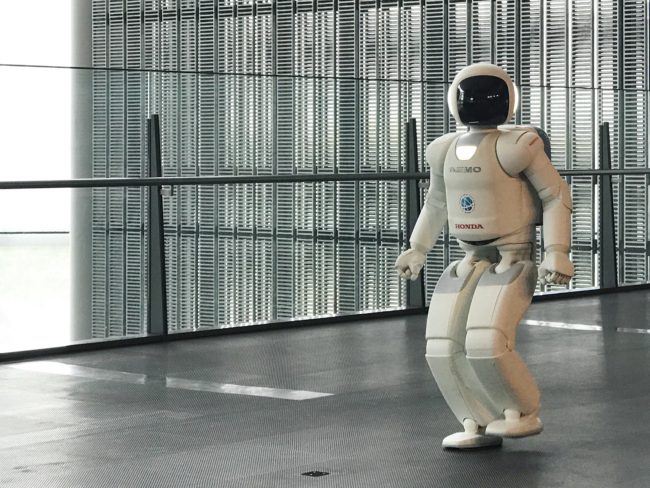 And, also on the other side of the world, Japan. Everything about our trip there last year was magical, and according to the boys every museum we visited was their favourite. But the one they still talk about the most, is the National Museum of Emerging Science and Innovation, or Miraikan as it's known. It's located on Odaiba, a high-tech entertainment hub on an artificial island in Tokyo Bay, and seeing the performance of the humanoid robot Asimo was the highlight of our visit, though the whole museum is really engaging and interactive – we spent about 5 hours there!
So that was our little whistle stop tour around some of our favourite family friendly museums around the world. What are your favourites? Let me know in the comments!