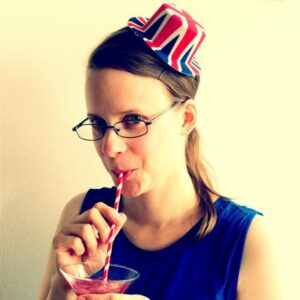 Hello. My name is Jenni. I'm a thirty-something museologist living in Berlin. Our family includes one Scottish member (a.k.a. The Husband), two half Scottish (a.k.a. The Boy & Mr Fox) and one Scottish at heart. It's not what's in your passport that counts, right? After spending more than half my life in Scotland, this blog documents our life in Berlin from a British expat point of view, culture clashes, expat cravings and all! Oh, and Currywurst, of course ;-)
Occasionally I also mention my love for museums (ok, maybe more than just occasionally). I have another blog over at Museum Diary where I geek out about museums in much more detail.
I love to receive feedback and comments, and I try to respond to all of them. Although the blog is in English, you're welcome to comment in German too.