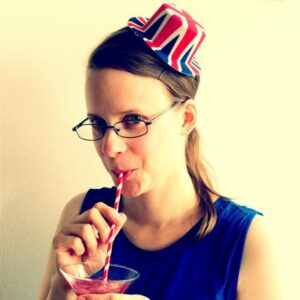 Welcome to The Bear & The Fox, my little corner of the web where I share family friendly recipes, craft ideas, travel tips and my reflections on parenting. We are a Scottish/German family living in Edinburgh, and you'll often find me writing about the cultures of both our countries and the challenges of raising bilingual children.
Occasionally I also mention my love for museums (ok, maybe more than just occasionally). I have another blog over at Museum Diary where I geek out about museums in much more detail.
I love to receive feedback and comments, and I try to respond to all of them. Although the blog is in English, you're welcome to comment in German too.