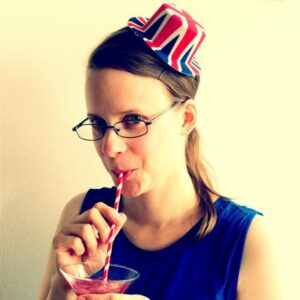 Hello. My name is Jenni. I'm a thirty-something museologist, currently living in Berlin for a few years but with one foot still firmly back in Scotland. Our family includes one Scottish member (a.k.a. The Husband), two half Scottish (a.k.a. The Boy & Mr Fox) and one Scottish at heart. It's not what's in your passport that counts, right? On this blog, I share family friendly recipes, craft ideas, travel tips and my reflections on parenting.
Occasionally I also mention my love for museums (ok, maybe more than just occasionally). I have another blog over at Museum Diary where I geek out about museums in much more detail.
I love to receive feedback and comments, and I try to respond to all of them. Although the blog is in English, you're welcome to comment in German too.