Roasted Root Vegetable Soup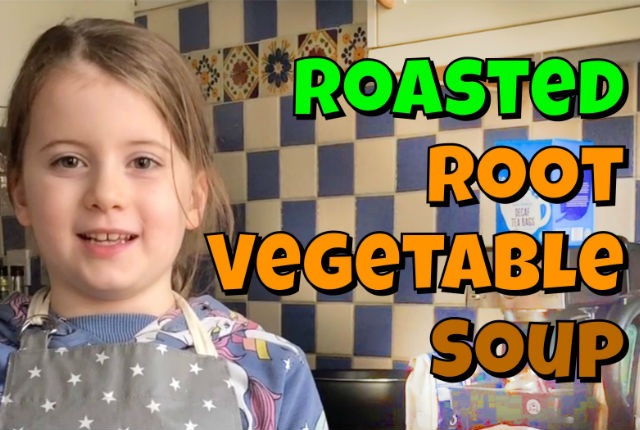 Author:
Jenni Fuchs | The Bear & The Fox
1 large regular potato
1 sweet potato
1 butternut squash
2 parsnips
2 carrots
olive oil
salt
black pepper
3 shallots
2 large cloves of garlic
1 bay leaf
1 tsp dried rosemary
1 tsp dried thyme
1 litre vegetable stock (+ more to thin down the soup if necessary)
Pre-heat your oven to 200 C.
Peel and chop your root vegetables in to large chunks and place in a couple of oven trays. Drizzle with olive oil, add some salt and pepper, and shake until well covered. Roast in the oven for around half an hour until soft, checking after 15 minutes.
Peel and chop the shallots and garlic. Place in a large saucepan with a glug of olive oil, salt and pepper, and the herbs. Add the vegetable stock.
Once the root vegetable have finished roasting, add them to the stock and blitz everything with a hand blender. If it's too thick, thin everything down with a little more vegetable stock.
Recipe by
The Bear & The Fox
at https://www.thebearandthefox.com/2019/11/roasted-root-vegetable-soup/