Happy St Nicholas Day! Did you know that in Germany, children put their shoes out on the night of 5th December, and if they have been good St Nicholas will come and fill them with treats! Sound familiar? But if you've been naughty, you might find rocks or a rod in your shoe instead! If you're interested in finding out more, I've shared some more details about our German Christmas traditions over on my friend Amanda's new site Stocking Fairy.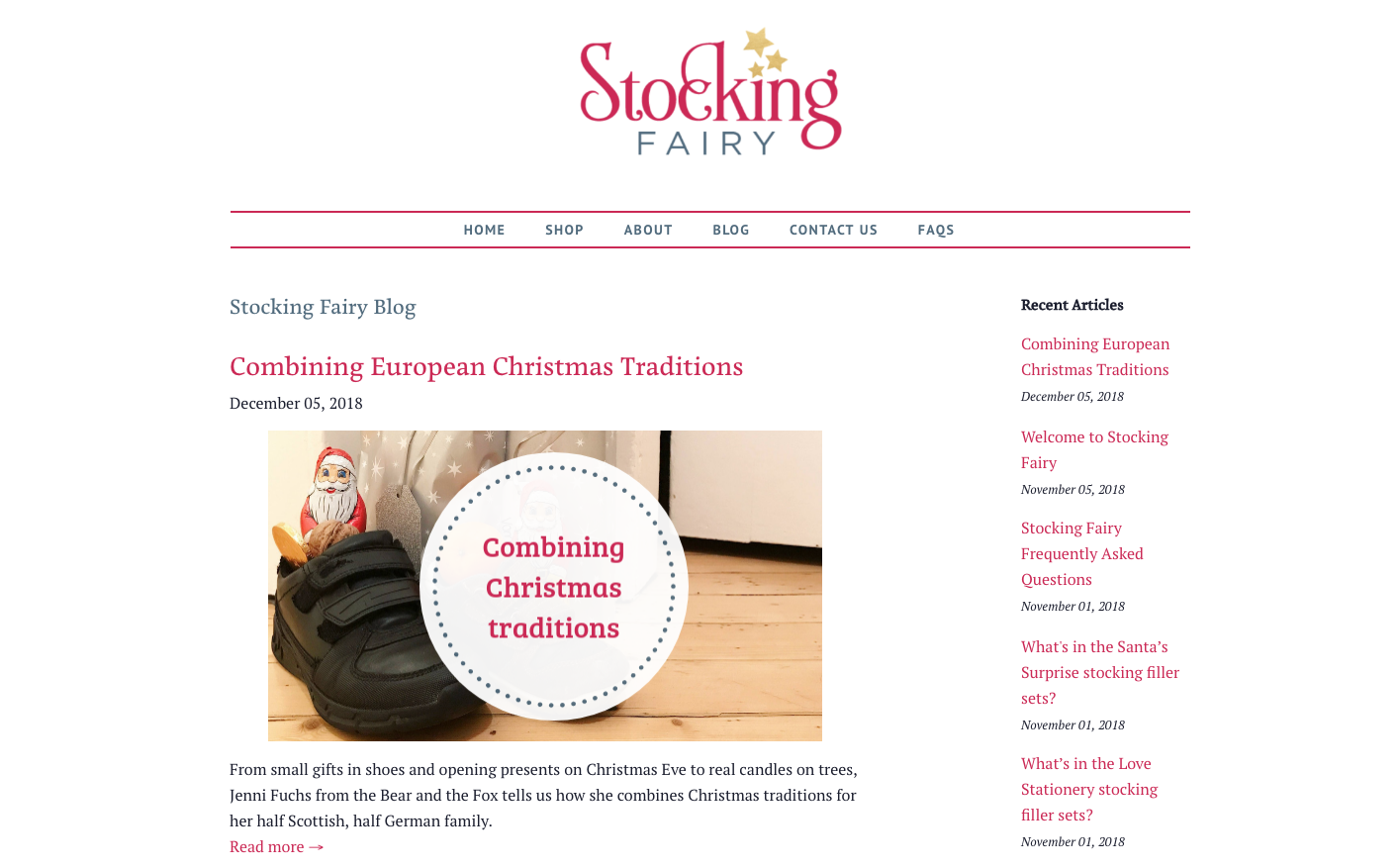 And if you haven't got your stocking fillers sorted yet for this Christmas, check out Amanda's Stocking Fairy service – high quality stocking fillers for different ages and interests, all wrapped and ready to pop in your kiddo's stocking. One less thing to worry about!
Do you celebrate St Nicholas Day? I'd love to hear about any Christmas traditions that are special to you. Feel free to share them in the comments below!