In Scotland, we always had our main, hot meal of the day in the evening, and something like sandwiches, salad or soup for lunch. In Germany, it's quite customary to have your main meal at lunch time – I was one of the few people at work who brought in sandwiches, everyone else regularly went to a canteen or something similar for lunch – and to resort to 'Abendbrot' in the evenings, which literally translates as 'evening bread'. Basically, sandwiches. And while the sandwiches you can pick up at almost every corner shop bakery are of the filled roll variety, the Abendbrot you have at home tends to be open sandwiches. Most of the time we stick to our Scottish meal time habits, but since The Boy gets a cooked lunch at his nursery, we sometimes resort to having Abendbrot when things are busy or it's getting late. In an effort to bring some variety in to our ham and cheese sandwich routines, I've been trying to be a bit more adventurous with my Abendbrot, so I'm going to share some of my experimentations with you in my mini 'Adventures in Abendbrot' mini series :)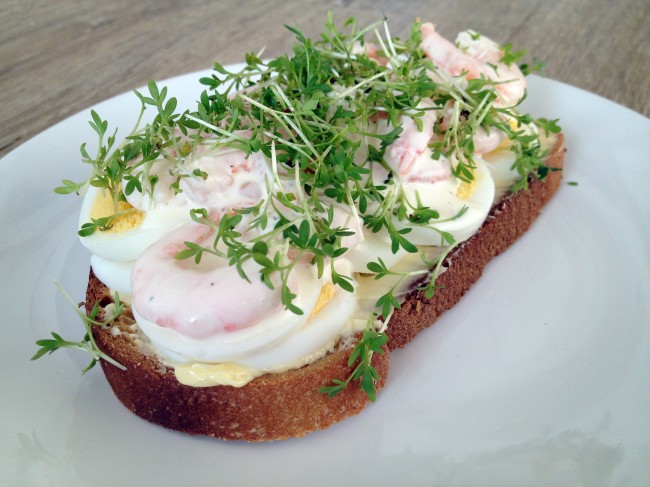 Abendbrot No.1: butter, sliced boiled egg, prawns mixed with greek yoghurt, a squeeze of mayonnaise and seasoned with salt and pepper, topped with a handful of cress.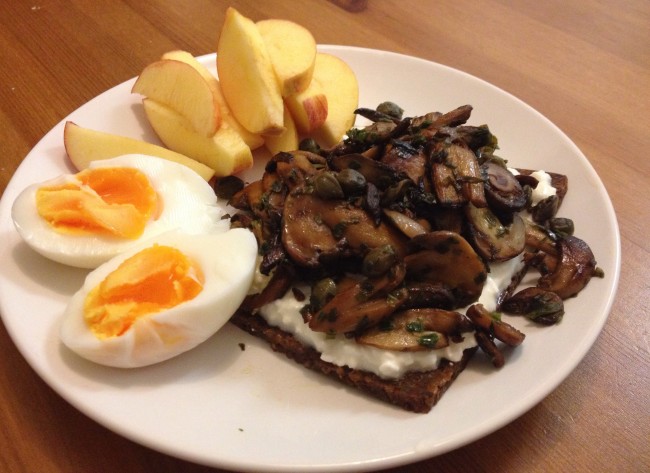 Abendbrot No.2: cream cheese, mushrooms fried with a dash of soy sauce, mixed with capers, chives and seasoned with cracked black pepper. Served with a boiled egg and sliced apple.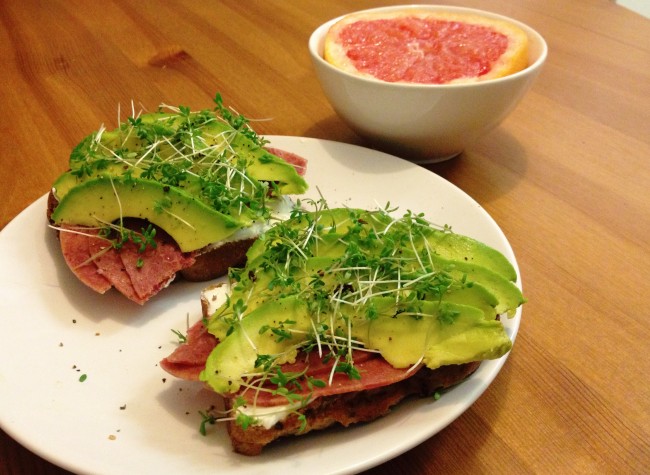 Abendbrot No.3: cream cheese, corned beef, avocado, cracked black pepper and cress. Served with half a grapefruit.