With Easter fast approaching, I thought I'd share a quick DIY for an Easter garland. All you need, is a couple packs of those little fluffy Easter chicks all the stores are selling around this time, a needle, and some thread.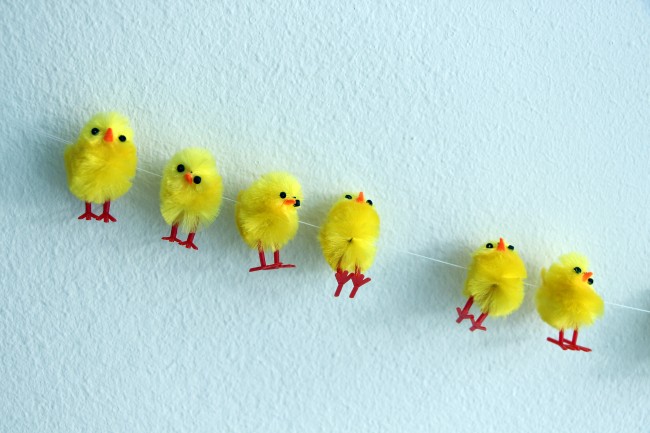 Simply thread the chicks on to the thread using the needle and, voila! There's a twisted bit of wire in the middle of them, and you need to thread the needle through there to make them stay – may seem a little macabre stabbing them all in the head with a needle, but it looks really nice in the end :)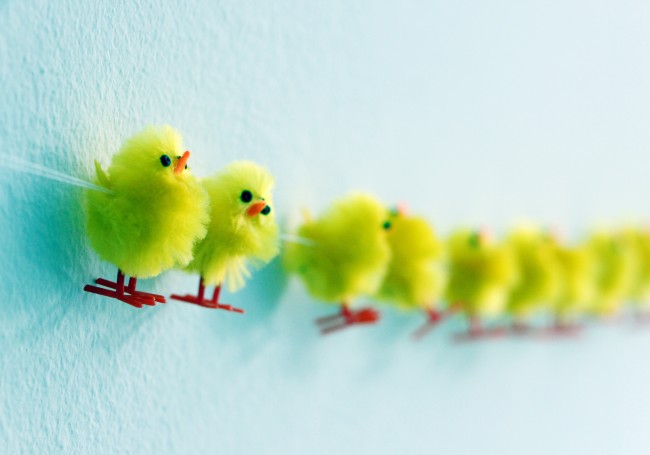 To make the the 'Happy Easter' banner below the chick garland, I cut out green and yellow circles using a circle punch, then stuck on the letters using black washi tape torn to the right lengths.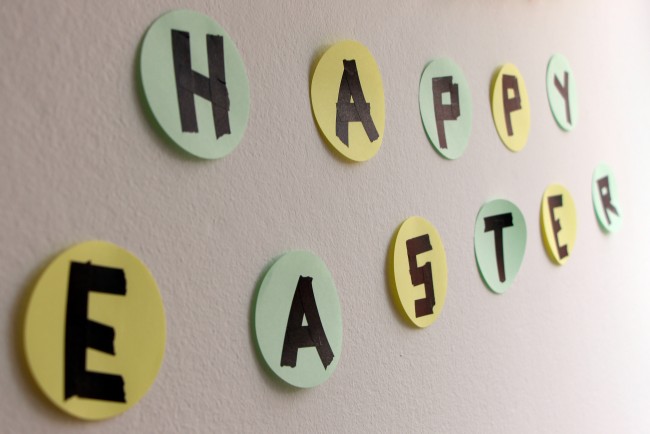 If you don't have a circle punch, you could cut out squares instead (unless you're really good at cutting out neat circle free hand, in which case go for it!) or simply stick the washi tape straight on to the wall – make sure it's the real thing though, and not some cheap replica, so that it won't damage your walls when you remove it after Easter!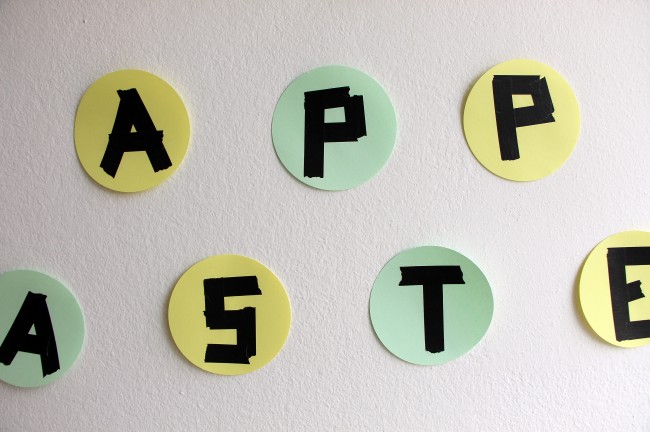 There you go, two quick Easter decoration ideas in under half an hour. Do you have any great Easter decorating tips to share?