This week's DIY gift idea is another Magazine Challenge – actually, this is one I made two Christmases ago for my brother, who is obsessed with foxes (it being our family name). The original inspiration came from the German women's magazine Brigitte and featured in issue 25 in 2011, in their collection of DIY Christmas gift ideas no less!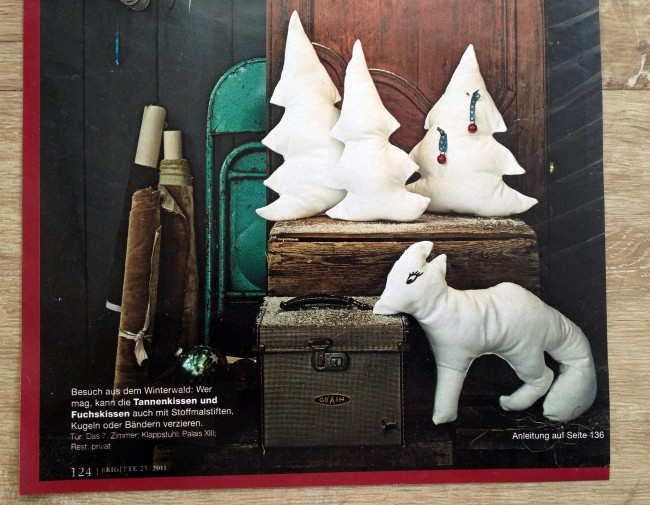 I wanted to put my own spin on things, so actually the only thing I ended up using from the magazine's original feature was the fox template. Since the template wasn't mine, I can't upload it here for you, but you can use the pictures as a guidance to draw your own. For my version, I used red jersey material, white felt, and iron on tape with backing paper, e.g. Wonderweb. And, of course, some toy stuffing.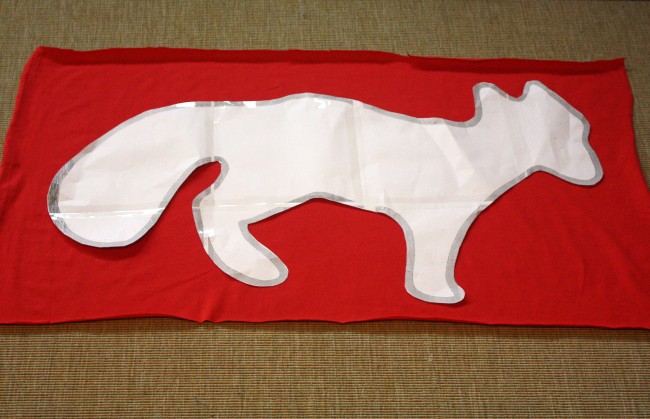 Step 1: First I cut out two of the fox shapes from the red jersey fabric, adding in a seam allowance of about 2.5cm.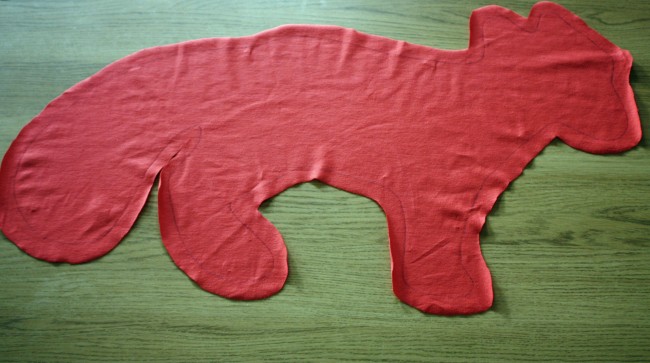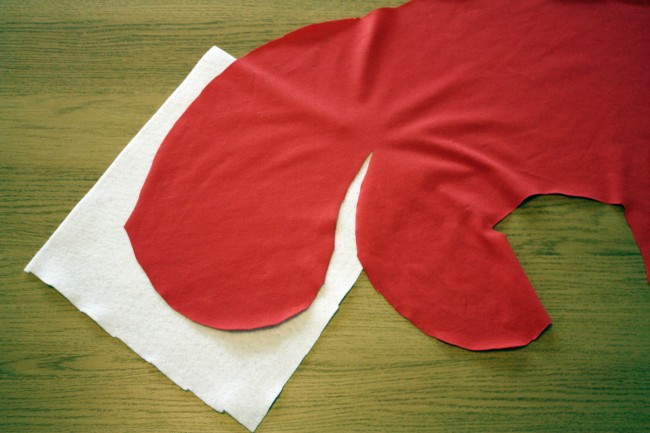 Step 2: Next, I put what would be the front of the fox on top of the white felt and drew around the end of the tail, adding in some zig-zags at the end (as shown below).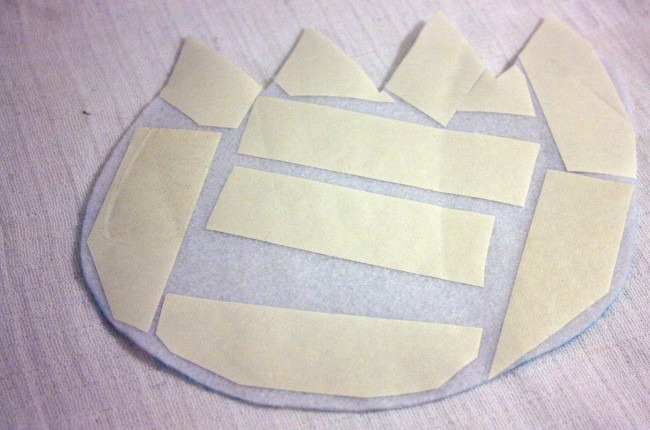 Step 3: I ironed strips of the iron on tape to the back of the felt, then peeled off the backing and ironed it to the front fox piece.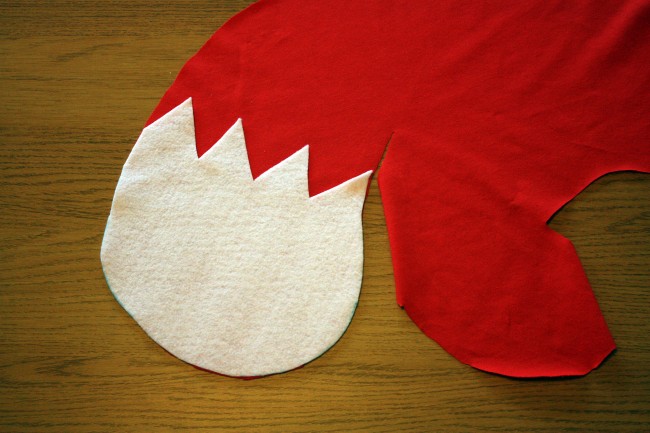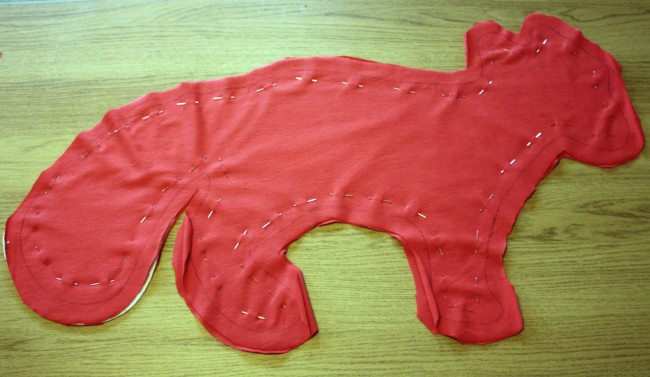 Step 4: I placed the two fox shaped rights sides together and sewed around them, leaving an opening of about 8cm at the 'belly'.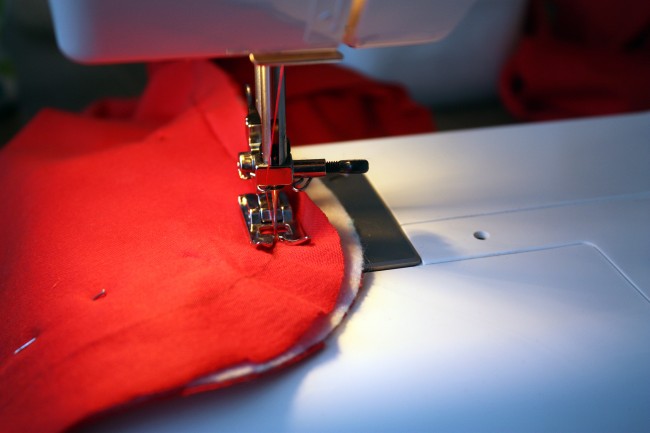 Step 5: I filled the fox with stuffing, using the handle of a wooden spoon to push it in to all the corners.
Step 6: Finally, I sewed the opening shut. I did this by hand. I had also sewn in a label made from some ribbon I had which said 'made with love' but that's optional.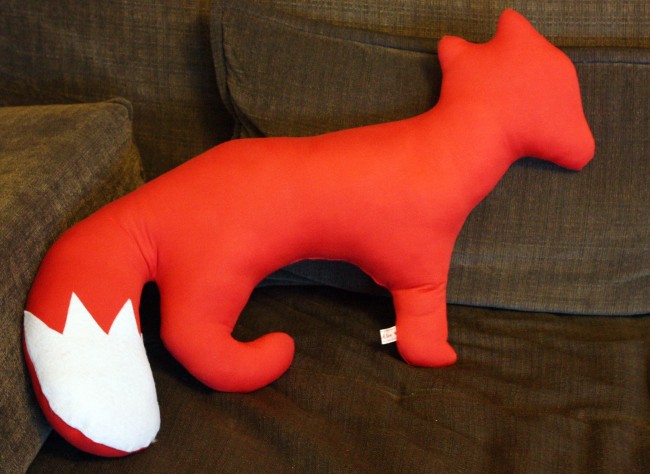 My brother absolutely loved his cushion. It was the first thing I ever sewed on my sewing machine, and I was a but nervous about messing it all up. But the fact that my brother didn't catch on straight away that I'd hand sewn it and thought I'd bought it makes me think I did okay :)
Remember to check back next week for my final DIY gift idea before Christmas!