Today is the last of my DIY gift ideas here on the blog before Christmas. It's a really easy doll's dress that you can whip up as a last minute present, which follows the 'pillow case' dress method. It's actually made from an old shirt sleeve, so I guess more accurately it's a Shirt Sleeve Dress :)
You will need:
Either an old shirt sleeve, hemmed at one end, or a piece of material hemmed at one end and sewn in to a tube. Which ever way you choose, it should be a little wider than your doll and about as long as your doll is tall.
Some elastic.
Some bias tape.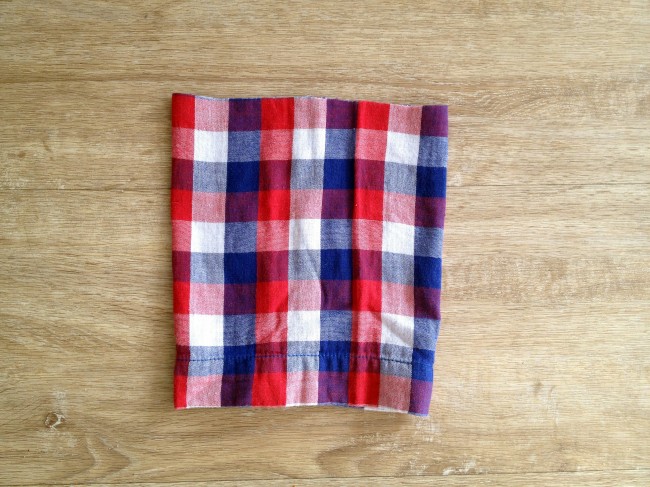 Step 1: Fold your sleeve in half length wise and cut out a curve on the outside (i.e. not the folded side!) where the arms will be as shown in the picture below.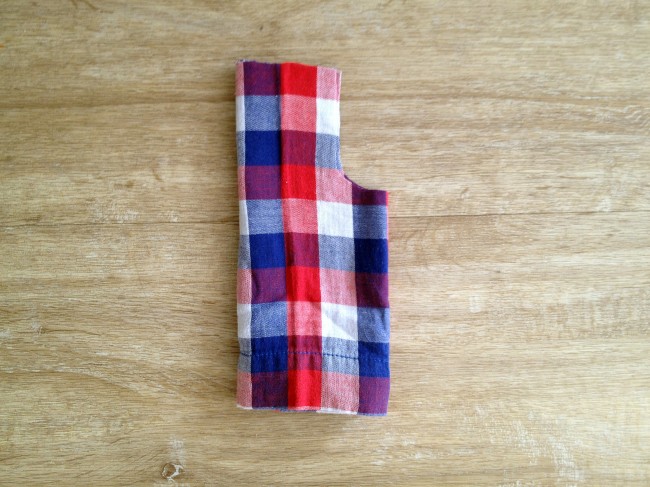 When you unfold it, it should look like this: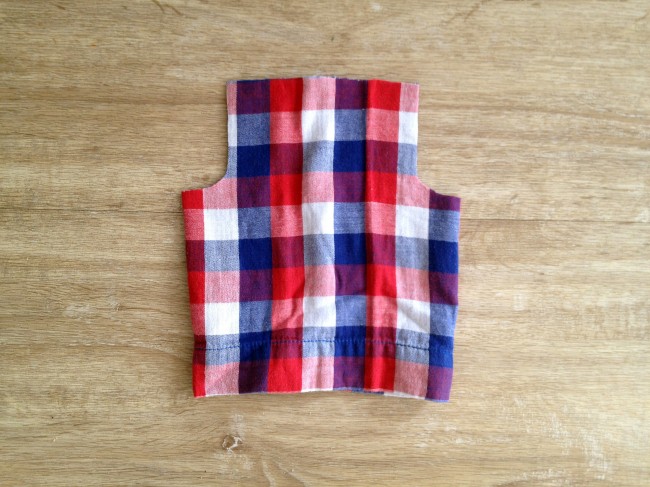 Step 2: Fold the top edges over and sew along the top of each, making the hem wide enough for your elastic to fit through.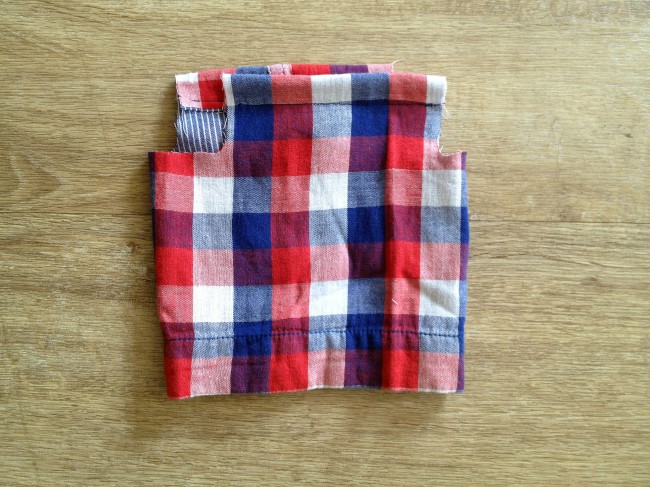 Step 3: Pull a piece of elastic through one of the top hems you just created and sew in to place on one side.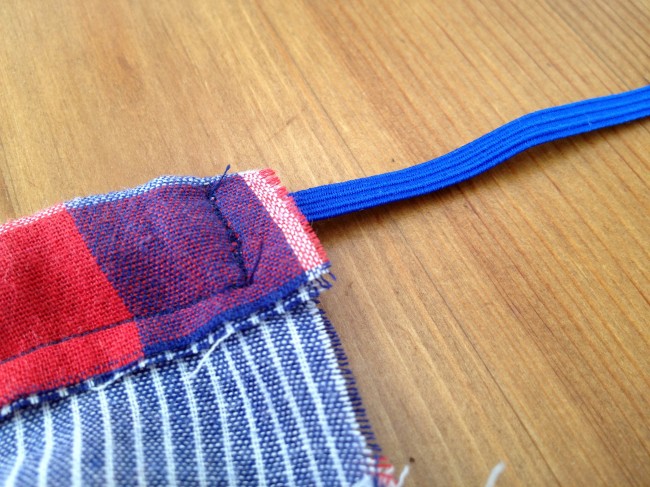 Step 4: Now 'ruffle' the material a little by pulling the elastic tighter, and sew in to place on the other side. I hope the picture below helps to explain what I mean.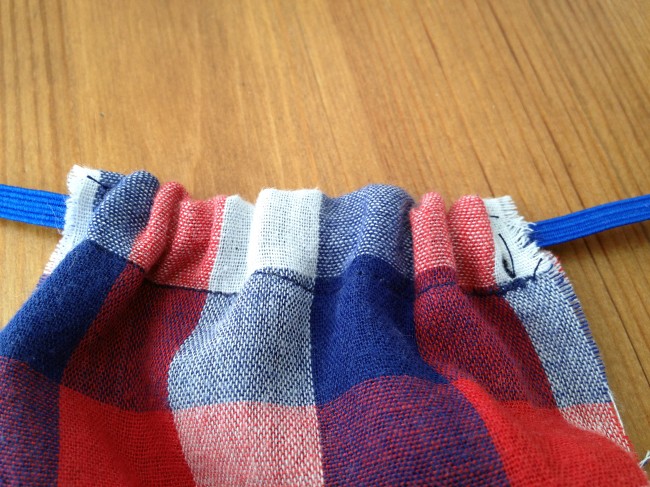 Step 5: Repeat the procedure with the other top hem, then trim the bits of elastic hanging out.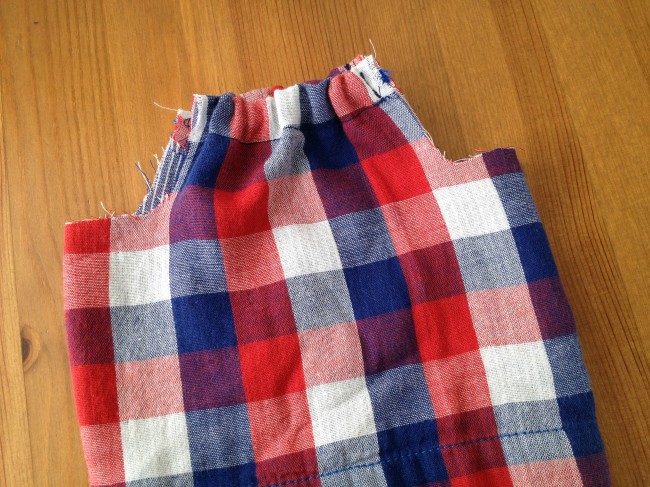 Step 6: Pin a piece of bias tape around each 'arm hole' and sew in place.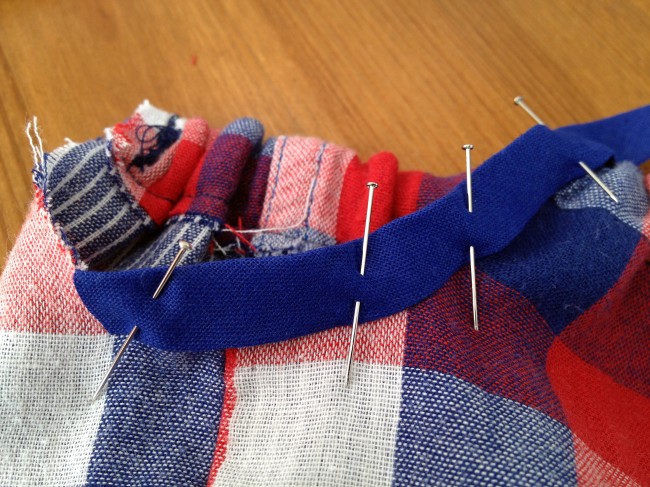 It should look like this when it is finished: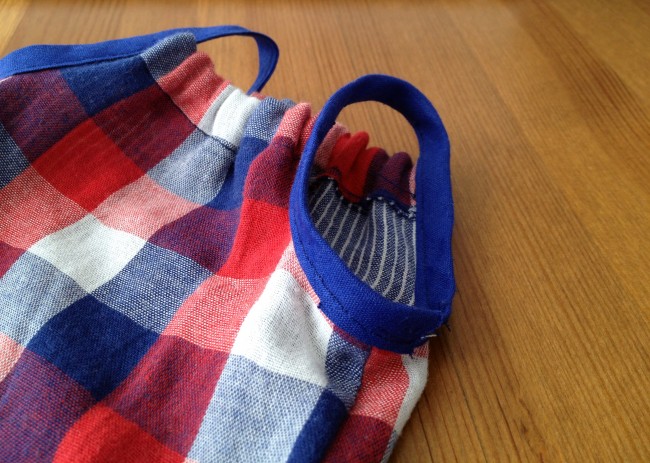 And there you go, a quick summer dress for your doll!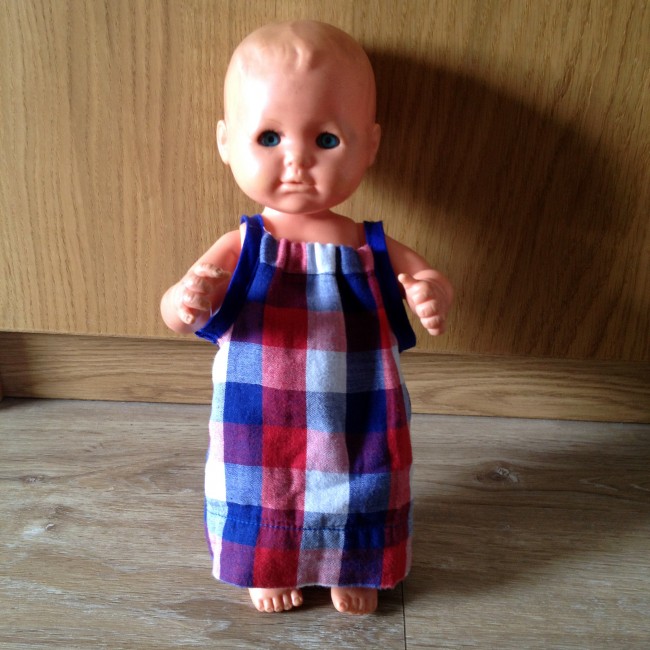 You can browse through the previous DIY gift ideas by clicking on the link in the navigation at the top of the page!