Here's a super quick midweek that can be thrown together in about half an hour and has become a new family favourite.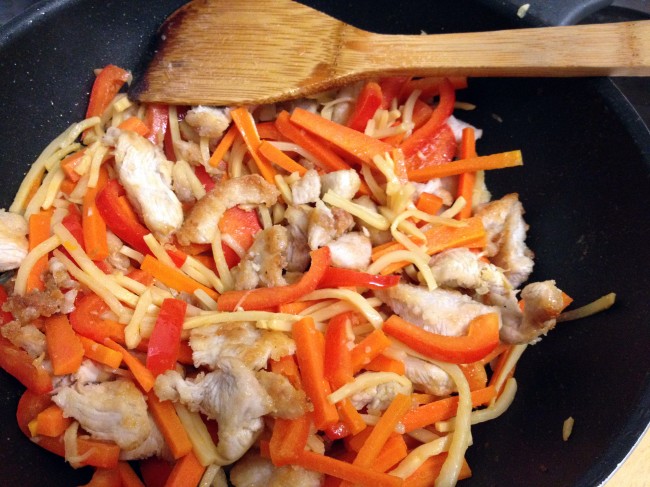 Ingredients:
(serves 4)
vegetable oil
500g turkey breast (or, if it only comes in 400g or 600g packets, don't stress & go with that!)
2 tablespoons cornflour
2 large carrots
1 red pepper
1 tin or jar of bamboo shoots (ca. 180g drained weight or the closest you can get)
1 teaspoon ground ginger
1ooml smooth orange juice
6 tablespoons gluten free soy sauce
salt and pepper
a handful of cashew nuts
cooked rice to serve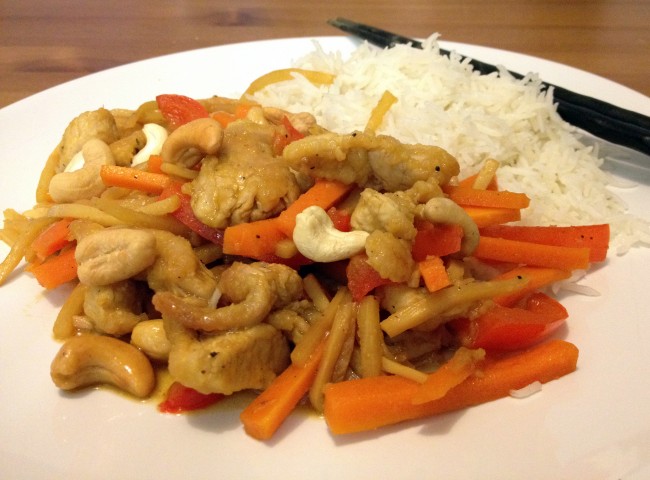 Directions
Heat the vegetable oil in a wok or large frying pan.
Cut the turkey breast in to strips and coat with the corn flour and stir fry in the oil until cooked through. Remove from the pan.
Peel the carrots and deseed the pepper, then cut both in to matchstick sized pieces. Stir fry the carrots, pepper and bamboo shoots together with the ground ginger for about 3 minutes.
Add the turkey meat back in an stir fry for another minute or so to warm through.
Add the orange juice and soy sauce and bring to the boil while stirring.
Season with salt and pepper.
Serve on a bed of rice with cashew nuts scattered on top.