Today I'm sharing this week's final birthday DIY with you. What's a superhero party without some masks? I didn't want to go crazy making all kinds of over the top giveaways for our little party guests, but I had some left over felt and elastic from other projects in the house anyway, and these seemed like something quick and simple to do. To make one mask you will need:
two pieces of felt, each 10cm x 25cm
some elastic
scissors, pins and a sewing machine – unless you want to sew them by hand
a mask template (see free download at the end of this post!)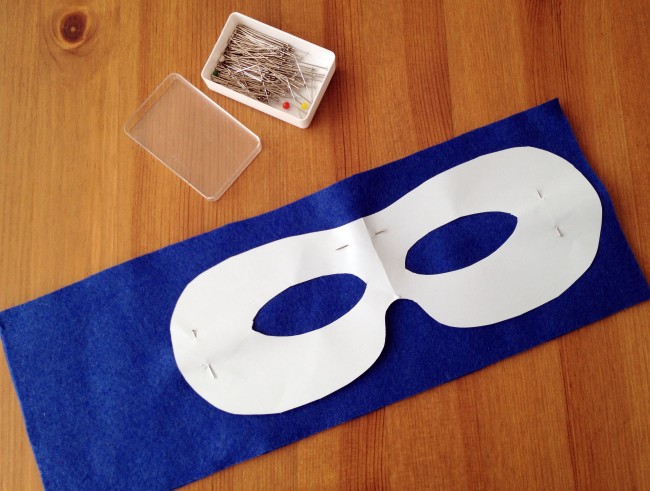 Step 1: Download the superhero mask template a the end of this post and pin it on to your felt.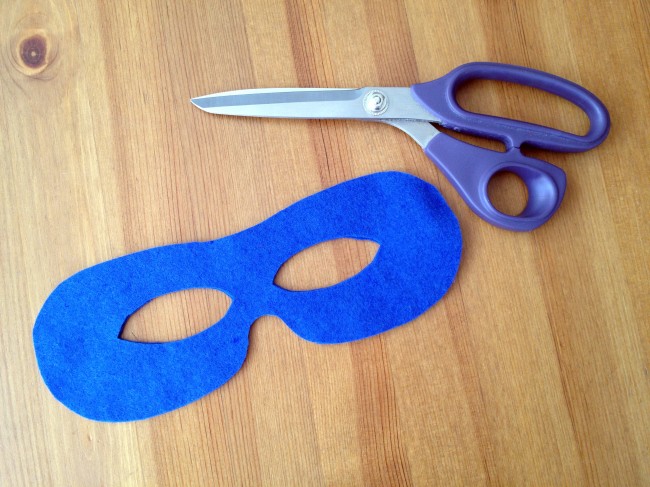 Cut out two layers of felt for each mask.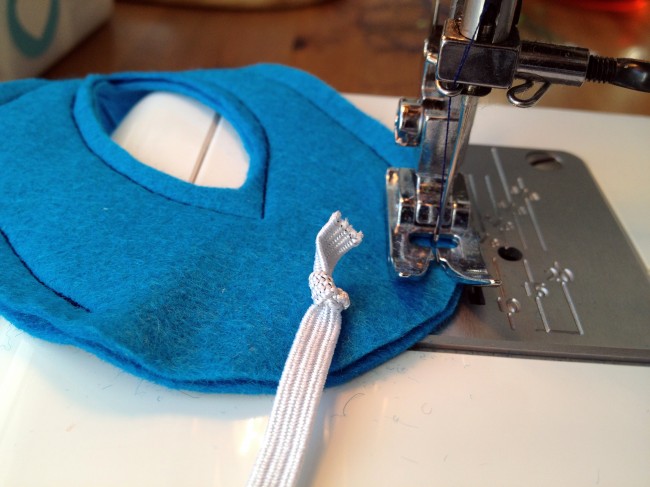 Step 2: Prepare a length of elastic long enough to fit around the back of your child's head and tie a knot in each end.
Step 3: Sew the two layers of felt together, inserting the knotted elastic at each side and sewing it in place as you go along. I sewed along the eye holes files, and then around the edge of the mask.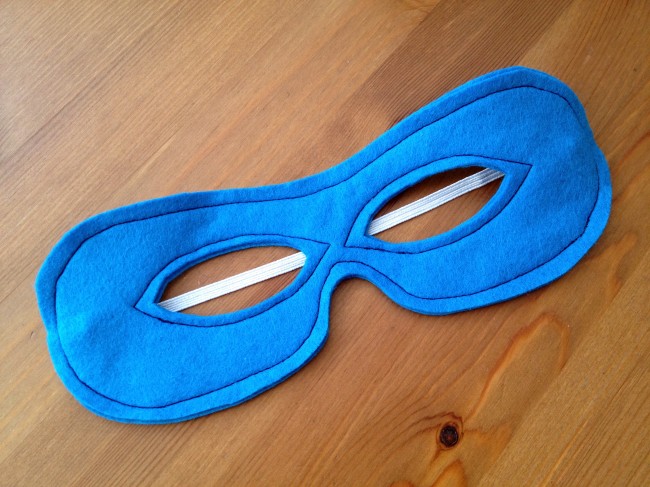 Voila! Your mask is ready. It's super quick to make and a great way to use up left over felt. It took me less than an hour to make five masks. You can knock yourself out and decorate it with all kinds of superhero symbols, but I just kept them simple and we handed them out as prizes during one of the party games.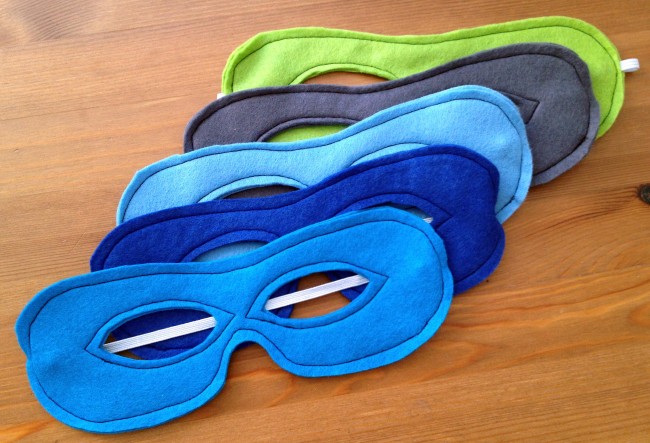 Download: Superhero Mask Template