As a little DIY bonus this week, I thought I'd share some of the superhero decorations we made for the boy's birthday party. After last year's Postman Pat birthday cake, expectations were running rather high but I hadn't really been planning to make elaborate novelty cakes every year, it was more of a one off challenge (yeah, should have thought of that before impressing my son…) So I had to think of a simpler way of still making the birthday cake special, and the solution came when I found myself at a Dawanda craft workshop for making cake toppers, here in Berlin.
It had sounded fun, but I hadn't realised it was mainly aimed at making bride and groom wedding cake toppers, which I didn't really have any use for. The girl next to me, however, was also not interested in making bride and groom cake toppers so we swapped my 'bride' against her 'groom', then she continued to make two cute fairytale characters out of her two 'brides' whilst I turned my two 'grooms' in to superheroes! And this the idea for a superhero birthday party took root.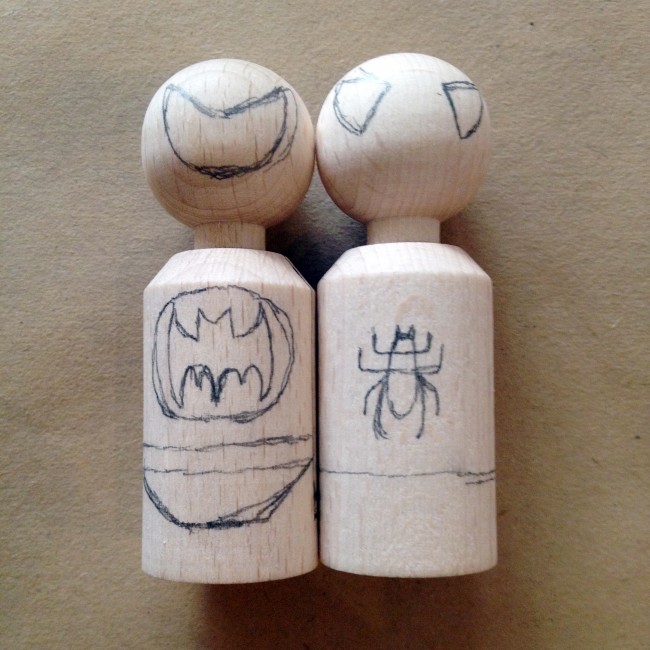 Step 1: Sketch out your designs in pencil. I searched online for some inspiration, then combined a number of different ideas, simplifying them a lot along the way as I am not the world's greatest artist.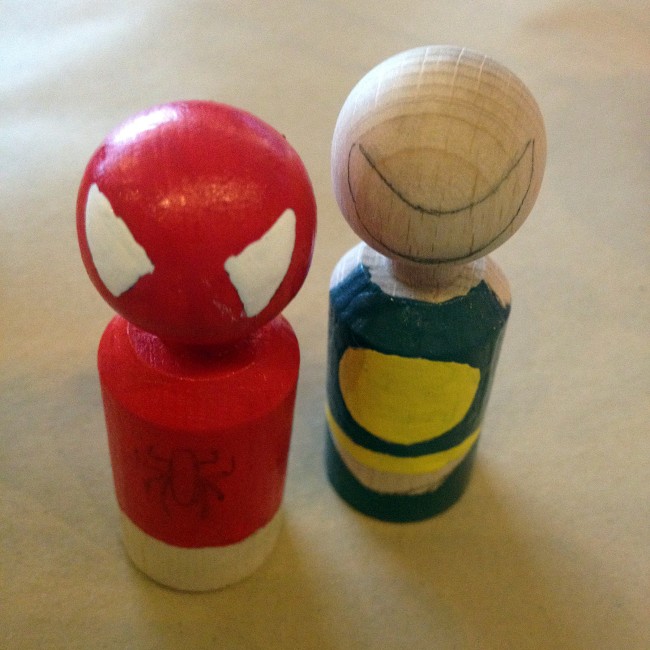 Step 2: Paint them! Remember to leave the paint to dry in between each 'section', to avoid them running in to each other. I painted the large parts first the the small details last. Makes sense right?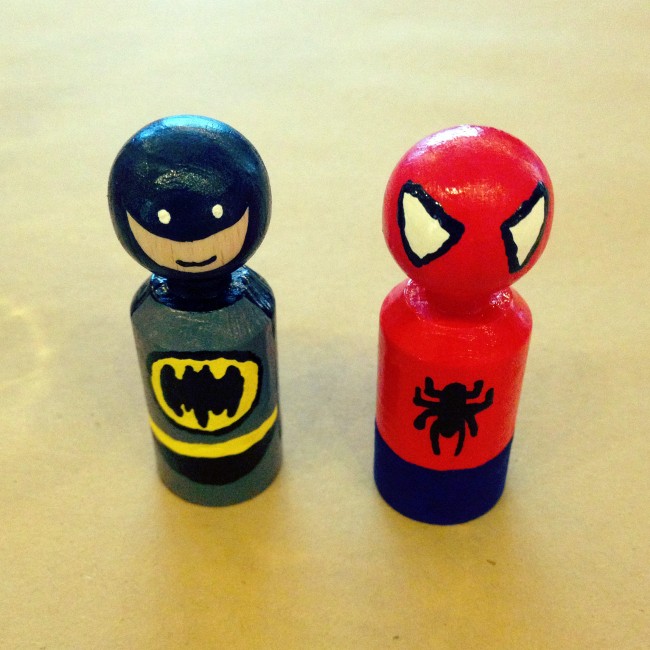 Step 3: Stick your superheroes on top of a cake – shop bought, home baked, your choice! – and watch your little superhero fan's eyes light up. And yes, I know that Spider-Man and Batman are from different universes (Spider-Man is Marvel, Batman is DC), but they are the boy cares about that as much as I do and these are his two favourite superheroes!