It's easy enough to sew food from felt, but when it comes to bottles, it doesn't really work that well. And what you really need in a play kitchen, is some milk and juice. So here's a quick and simple idea how to turn old yoghurt bottles in to play kitchen staples. All you need is some of those small drinking yoghurt bottles that people have for breakfast to boost their good bacteria (e.g. Actimel) and a colour printer.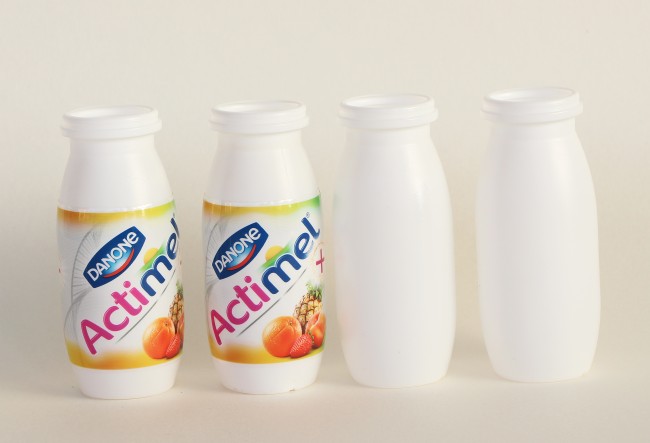 Step 1: Wash out the bottles and remove the labels.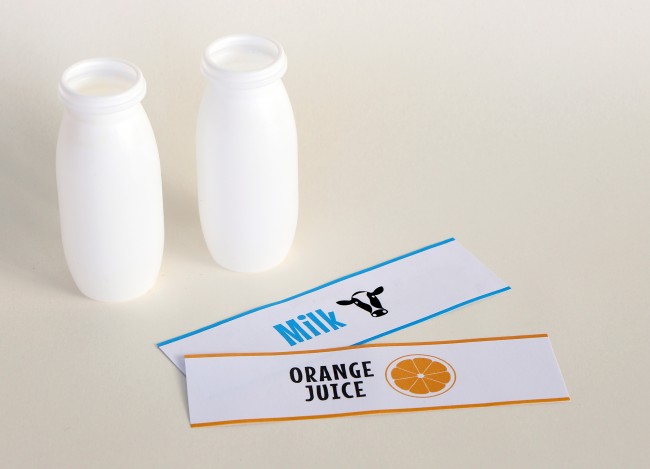 Step 2: Print out the new labels (see download links below) on A4 paper, cut out, and stick on to the bottles.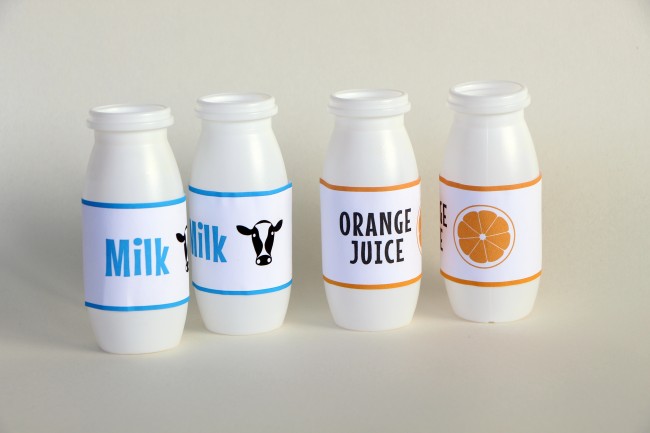 And that's it! A row of little milk and juice bottles to add to your little one's play kitchen.
Or, if you want to make the more deluxe version with bottle tops, you'll also need some fabric scraps, string and ideally a pair of those zig-zag scissors.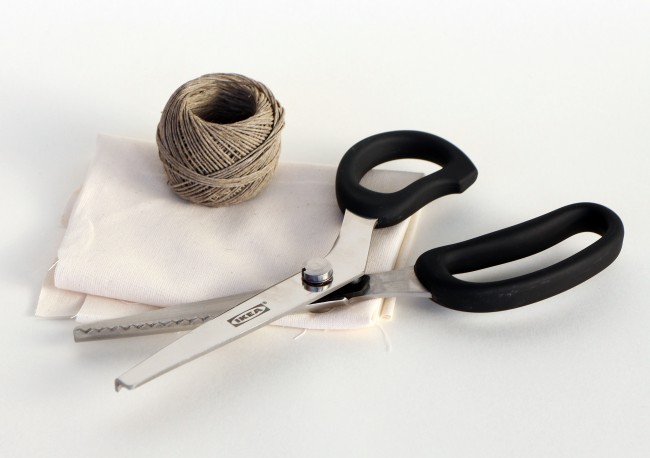 Simply cut circles out of the fabric (with zig-zag scissors the edges are less likely to fray) and tie around the top of the bottles. Done.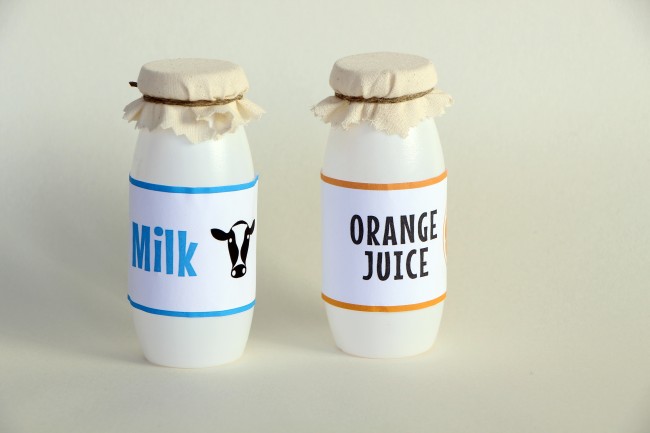 Downloads (PDFs):
Milch Flaschen Etiketten (Deutsch)