Exciting News…The Bear & The Fox is nominated in the UK Blog Awards 2018.
The next stage of the process is the public vote, which is currently underway! The 10 blogs with the most votes in each category will go through to the final round, with the winners decided by a panel of judges.
I really appreciate all the positive feedback and support I have received from my lovely readers, since I re-launched my blog as The Bear & The Fox 18 months ago. I've been working really hard since then to push my blog forwards and constantly improve it for my readers, and it would mean a lot to me to have all that hard work validated by making it through to the shortlist.
So, if you enjoy reading The Bear & The Fox, I would really appreciate it if you could vote for me!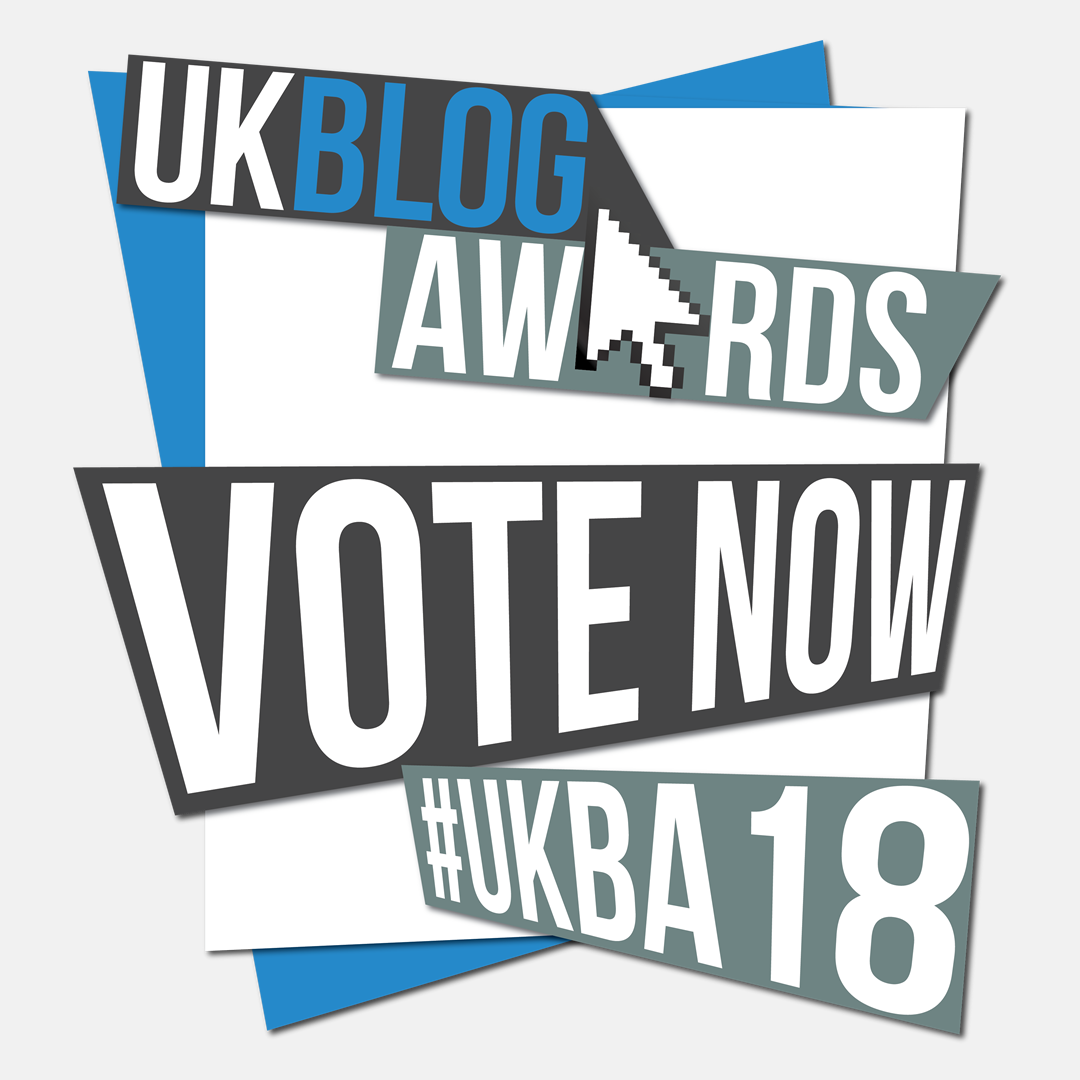 Just click on the link below, scroll to the bottom of the screen, pop in your details and choose >>parenting<< from the drop-down menu:
>> Vote for The Bear & The Fox <<
Public voting closes on 22nd December, so you have one week left to get your votes in! Thank you very much in advance, and best of luck to all the other entrants!